Welcome to Our Digital Travel Shop!
Want to take your travel up a notch? Our digital travel shop features a collection of ebooks that are just the ticket! Packed with insider tips and valuable insights, they're your secret weapon to elevate every adventure and create memories that last a lifetime.
Let's make every trip a story worth telling, together! 🌍✨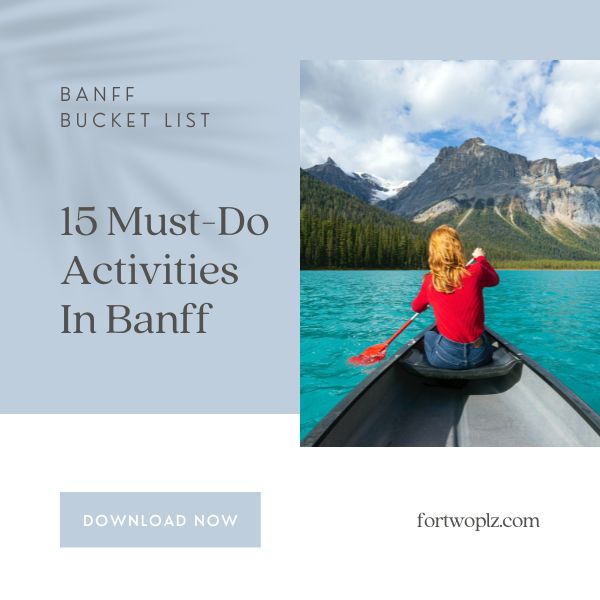 No time to plan your dream trip to Banff? No problem!
The Banff Bucket List is a 27-page pdf guide that highlights the 15 must-have experiences in Banff National Park. From hiking to biking and everything in between, this guide has everything you need to know to make the most of your trip.
Stop wasting time searching the internet for travel inspiration. The Banff Bucket List has everything you need to plan an unforgettable trip to one of Canada's most stunning destinations. Purchase your guide today and get ready to start crossing items off your Banff bucket list!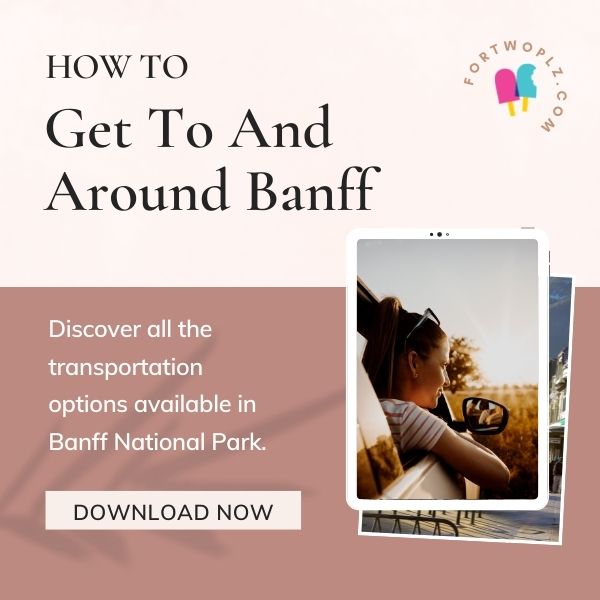 Banff may not be close to an airport, but there are still many easy and stress-free ways to get there. This 25-page guide breaks down all the options for you – from driving yourself to taking public transport.
Want to make a quick stop in Canmore on your way to Banff? No problem. In this document, you can find transportation options and driving directions to top attractions in the town!
Once arriving in Banff, there are several ways to get around the mountain town. We will walk you through each option and even suggest our preferred way to explore the famous attractions!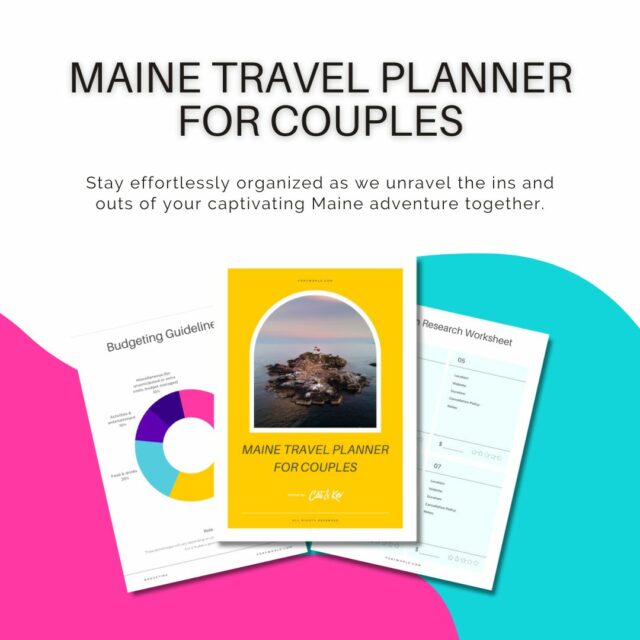 Ready to explore Maine with your s/o but short on time? Let us take the hassle out of planning with our Maine Travel Planner for Couples!
This 85-page comprehensive guide will walk you through every step of the process––from budgeting, researching activities, to building an itinerary! We've even done the legwork for you by including must-do activities, top festivals and events, and the best places to eat and stay in Maine. As a special bonus, we've included a packing list and a first-aid checklist for your convenience!
So why wait? Start imagining that blissful trip today with our Maine Travel Planner for Couples!