Write For Us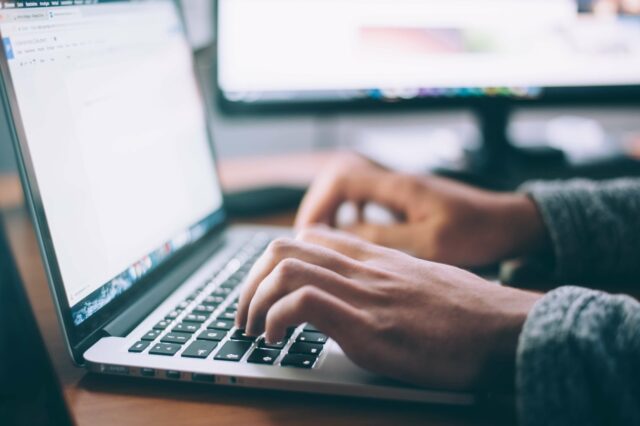 Are you a travel blogger or writer who can offer information in a resourceful and entertaining way? Do you travel with your S/O or have tips about a specific destination for couples? How'd you like to write for, and be featured on For Two, Please?
What's In For You
For Two, Please has a dedicated audience from diverse ethnic backgrounds. An article on For Two, Please will get you in front of tens of thousands of English- and Mandarin-speaking audience who are looking for romantic or honeymoon travel experiences. It is a pretty fantastic opportunity to get your name out to a larger audience!
On top of that, you will get backlinks to potentially drive traffic to your website!
ATTENTION: This opportunity is for bloggers and writers only. We do NOT accept guest posts from companies trying to promote their product or service. Instead, we welcome you to check out our Work With Us page for ways we typically work with brands.
Please read everything below because it is very obvious to us when you haven't. Inquiries that do not align with what we're looking for will be deleted.
What We Are Looking For
Think about the last time you planned a honeymoon, anniversary trip or romantic weekend getaway. Stressful, wasn't it? Especially when it comes to impress that special someone with memorable activities while making sure nothing goes wrong in the logistics.
When it comes to your submissions, make sure the experiences are truly unique and tailored to couples, the content is detail-heavy (so it is easy for the readers to plan their own trip), and you've infused your personality into your writing (please, no put-us-to-sleep stuff).
In terms of destinations and topics, we are currently accepting pitches for the following:
Destinations
Canada (British Columbia, Ontario, Quebec, Saskatchewan)
United States (Arizona, Florida, Hawaii, Louisiana, Maine, New York, Massachusetts, Tennessee)
Mexico
Spain
Germany
France
Guatemala
Costa Rica
the Philippines
Indonesia
Korea
Japan
Types Of Posts
Food Guides or Dining Guides. A detailed round-up of food spots, restaurants, and culinary experiences that are perfect for couples. Include reasons why it is special for love birds to dine there. Specify if a reservation is needed and provide personal recommendations on what to order. Here's an example of a dining guide.
Photography Guides. A list of photogenic places for couples to take their souvenir shot. Explain why these places are special to visit, how to get there, and when is the best time for photos. Use this photography guide as a reference.
Romantic Things To Do (at a destination). What are some of the sexy, romantic, fun activities in your city? Be creative and think outside the box. Provide instructions on how couples can sign up! See an example here.
Weekend Getaways (in a province or state). A list of places that are perfect for couples or foodies to visit in a specific province or state. Include details on what's there to do, where to stay, and how to get there. Here's a weekend getaways post for reference.
Itineraries. It can be a honeymoon itinerary, a road trip itinerary, or a foodie itinerary. Whichever you choose to write, the day-by-day itinerary should include what to see, do, eat, and where to sleep. Add pro tips and advice based on your personal experience. Here's an example of a honeymoon itinerary.
Trip-Planning Tips and Advice (for visiting a destination). Tell us EVERYTHING one needs to know when it comes to planning a trip to a specific destination. How to get around the destination? How to connect to the internet? What is the cost of living? When is the best time to visit? Share insider tips that only locals would know. Here is an example of a trip planning post.
General Guidelines
Your post must be original and written by you. Only submit unique content that has not been published anywhere else.
Your post should be relevant to our readers. Choose a topic that our readers are interested in. Our couples travel blog is dedicated to showcase culinary experiences and experiential luxury adventures to our readers. So, don't recommend activities with kids in your post. Or hostels. Or backpacking tips.
Your recommendations should not be cookie cutter. Our tagline is "Eat like a local. Travel like a pro." We actively seek out experiences that are unique to a destination and off-the-beaten-path attractions that only locals would know. When crafting your post, think about what insider tips you can offer to help the readers get an authentic experience, which tourist attractions are worth visiting, and which can be skipped?
Use good grammar and correct spelling. Use a spell checker to correct writing errors before submitting your work. We will not publish a post that requires extensive editing.
We reserve the right to edit your post. We may play with the wording of some of your text, title and subheadings to ensure it ranks well in Google. We may add our own affiliate and internal links to the content.
Cross-promotion. We'll promote your post on our social media channels. We expect you to do the same. The more online visibility we can get for the post, the more you'll get noticed!
After the post goes live, you must not re-publish the same content anywhere else, including on your own site.
These guidelines may seem daunting, but we just want to be up-front so that we are all on the same page.
Our Submission Process
Have a great idea you'd like to contribute? Below we have laid out our submission process so you know what to expect.
Step 1: Use this Google Form to submit your pitch.
Step 2: Sit back and relax. We'll get back to you as soon as we can and let you know if it is a good fit.
Step 3: Once your pitch has been accepted, we'll discuss with you to settle on a keyword, an outline, and a deadline.
Step 4: Submit the first draft. We expect the draft to include the following:
A keyword. We will provide you with a competitive keyword to create your post around. This is to make sure the content is written with SEO in mind.
At least 1500 words. Go into as much details as you can. Use the five senses to "sell" the amazing activities or cool places to the readers. Get them excited. Be informative and specific so that it is easy for our readers to plan the trip themselves.
Relevant links to other sites (no affiliates). If you list a business or attraction, include a link to their website (or their social media page).
Quality photos. Match your content with images to further illustrate to our readers visually why they must do that or go there. The images can be either taken by yourself or copyright-free stock photos. If you don't know where to source those, let us know and we'll show you how.

Try to aim to have one photo per recommendation if possible. And, please title your photos. Describe the subject so we know what it is and where to place it.
A headshot of yourself along with a short bio. Tell our readers who you are in 2-3 sentences (written in third person). This will be included in the author box at the end of your guest post. You can also provide your social media links here.
Up to 2 links back to your blog. Feel free to link to 2 relevant pieces of content on your blog. Sprinkle them in wherever you like in the content
A catchy SEO-optimized excerpt. Summarize the post in 70-100 words. It must include the keyword while still sounding engaging to make people click through.
IMPORTANT NOTE: If the draft you send is not up to the quality or tone of our site, we will decline your article.
Step 5: We will collaborate with you on a round of edits. You'll know exactly what to change and why.
Bear in mind that we may edit the final draft to better fit our site if needed. We will inform you of this before publishing.
Step 6: Once your final draft is finalized, we will schedule it for publish. We will let you know the publishing date.
Step 7: We will start promoting your post on our social media channels. Please do the same on your end to get a larger reach!
Hooray! That's it. We look forward to reading your pitch!