This site uses affiliate links and we may earn a small commission when you use our links and make a purchase without incurring additional fee yourself. Many thanks for supporting this website. Please see our disclosure page for more details.
Tokyo is a city full of dynamic and energy. Wherever you go, you will find action and tons of things to do – 24/7! If you want to start off your marriage with high energy, why not consider a fast-paced honeymoon in Tokyo? You can surround yourself with delicious food, immerse in the local culture, and shop 'till you drop!
Don't panic if this is your first time in Tokyo. We've made it easy for you with this 5-day itinerary to Tokyo. Follow us day-by-day to get the most out of your limited stay in this megacity!
Want to spend more than 5 days in Japan? Take a trip to Osaka, a foodie's paradise just a few hours away from Tokyo or head to Kyoto and try some excellent matcha green tea!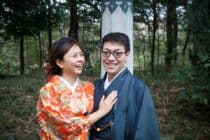 Tokyo >> Day 1
Afternoon: Yeah! You're finally in Tokyo! First thing first, hop onto a train (or take a taxi, whichever way you'd like) and make your way to your hotel.
Among Tokyo's luxury hotels, we recommend Andaz Tokyo Toranomon Hills. Conveniently located in the city centre, this 5-star lifestyle boutique hotel is the best hotel to stay in Tokyo with an easy access to the Ginza shopping, Tokyo Tower, and various other Tokyo hot spots. Super convenient!
On top of that, Andaz Tokyo is truly committed to immersing its guests in the Japanese culture. You are guaranteed to have a unique local experience by staying there!
If you'd like to see other hotel options, check out this post: a comprehensive list of Tokyo accommodation.
[irp posts="10460″ name="5 Travel Tips and Tricks To Visit More Cities On Your Next International Trip Without Spending More"]
After freshening up, start your Tokyo vacation at Ginza, Tokyo's high-end shopping district! Ginza to Tokyo is like Champs-Elysees to Paris or Fifth Avenue to New York City. Luxury brand flagship shops, trendy boutiques, and major department stores line the street. It is a Tokyo's high-fashion hub!
Shopping in Ginza not cheap but it's worth it for a memorable splurge. Even if you're not into fashion, there are a couple of specialty shops in Ginza like Sanrioworld (Sanrio flagship store), Itoya (stationery store), and Hakuhinkan (toy park) that might capture your attention!
Dinner: Treat yourself to a romantic dinner at Adachi Naoto. This Tokyo Michelin star restaurant is consistently ranked one of the best restaurants in Ginza. Come and see how chef Adachi Naoto transform fresh and seasonal ingredients into creative dishes that both look and taste exquisite!
Pro tip: Make sure you make an online reservation in advance on Pocket Concierge and leave at least 3 hours to sample the tasting menu.
[irp posts="7989″ name="Best Tokyo Luxury Hotel To Experience Tokyo Like A Local"]
Tokyo >> Day 2
Morning: Begin the day with breakfast at your leisure. If you're staying at Andaz Tokyo, their breakfast buffet is heavenly! Full of rich, authentic flavours, the Japanese breakfast will keep your energy levels high throughout the day.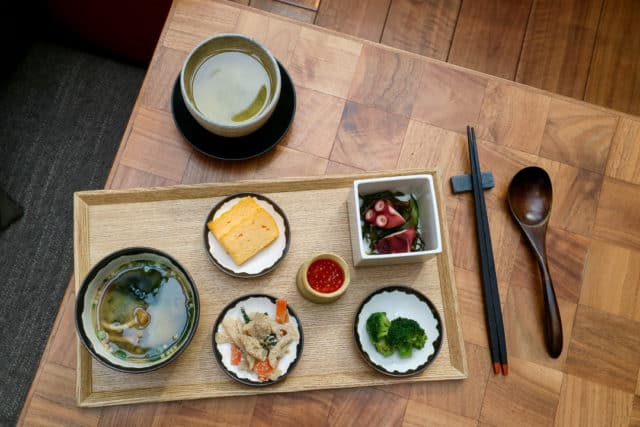 Now all fueled up, let's go explore a world of art in Roppongi Hills! You can spend a few days visiting all the art museums in Tokyo, but the absolute must-see Tokyo museum is the Mori Art Museum.
Sitting atop Roppongi Hills Mori Tower, Mori Art Museum is home to the latest contemporary art of some of the world's most internationally acclaimed artists. You can find artwork and installations in a variety of genres featured at the rotating exhibitions exploring aspects of our daily life. Even ordinary people (with no art background) will find it engaging and entertaining!
Your visit to the Mori Art Museum does not end here. Remember, your ticket gives you access to Tokyo City View, which boasts incredible views of Tokyo city.
Pro tip: Pay an extra 500 yen to go all the way up to the open-air rooftop, Sky Deck, for an impressive outdoor view. Better yet, come back at sunset – it is one of the best places to photograph Tokyo!
If you have extra time, we strongly recommended stopping by 21_21 Design Sight at Tokyo Midtown. Also located in Roppongi Hills, this design museum is dedicated to all aspects of design and discovery of their impact on our daily life. Even though the exhibitions change frequently, you will be inspired to look at everyday things and events from a different perspective!
21_21 Design Sight a must visit in Tokyo and the best museum in Tokyo for art and design lovers!
Lunch: Get an unforgettable slurping experience at Afuri Ramen. Their signature yuzu-flavored ramen, unlike any other you'd find around, is light and refreshing. Its fragrant aroma is so enticing that it will make you forget the classic! No wonder it has repeatedly made the list of the best ramen in Tokyo!
Afternoon: Dress up in Japanese traditional kimono in Tokyo and have a photoshoot! Not only is this a fantastic chance to learn about the Japanese culture, it will also make a marvelous memory of your visit to Japan! (Kev and I did a kimono photoshoot and pretended that we had our pre-wedding photography done in Tokyo :P)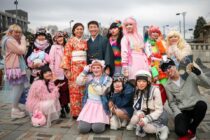 Various Tokyo companies offer kimono experience. We recommend trying a search on Airbnb Experience. The host will clearly indicate on their profile what is being provided, their expertise, the length of the experience, and the language being spoken. The best part is you can see other customer's testimonials!
Dinner: Wrap up the day with an omakase sushi dinner at The Sushi. This exclusive restaurant is hidden on the 52nd floor at Andaz Tokyo, offering the highest quality and freshest seafood possible!
At The Sushi, you will have the opportunity to dine at the 8-person sushi bar and seeing the sushi chef prepare each piece right in front of you. The intimate vibe will sure get sparks flying, making it one of Tokyo's best restaurants for couples to spend a romantic evening.
Cap off the night with a drink at the Rooftop Bar just next door. It is a perfect place to admire the spectacular Tokyo skyline!
[irp posts="8956″ name="13 Best Tokyo Restaurants & Cafes You Can't Miss"]
Tokyo >> Day 3
Morning: Breakfast at your leisure. Have it at the hotel restaurant, in bed, or go hardcore and have uber-fresh sushi breakfast at Sushi Dai!!
This tiny little sushi bar boasts a wealth of fresh fish and seafood, and is considered by many the best sushi in Tsukiji Fish Market. At 4000 yen, you can enjoy 11 pieces of sushi in omakase style!
The tricky part is the restaurant only seats 10 people at a time, so there's always a line queued outside. To cut down the wait time, we suggest arriving early (before it opens the door at 5 am). We know, we know… that is brutally early, but Sushi Dai is one of Tokyo's must eat! Once you have tried it, you will not want to eat anywhere else!
Important note: Tsukiji Fish Market has closed down since October 6th and has moved to Toyosu Market. Sushi Dai has moved to Toyosu Market as well.
After breakfast, get ready for an eventful day in Tokyo! Hop onto a train and pay a visit to the Meiji Jingu Shrine – one of the top things to do in Tokyo! Walking through the dense forest, you will soon forget you are in the middle of one of the busiest cities!
Meiji Jingu is Tokyo's famous Shinto shrine, dedicated to Emperor Meiji and Empress Shokan. Today, the holy shrine is a popular place for cultural rituals and for the locals to come to pray for good health and good fortune cultural rituals.
On weekends, you might even see a traditional Japanese wedding ceremony take place there! (To spot a Japanese wedding, look around and see if there's anyone dressed in white hooded Japanese wedding kimono (the bride) or in formal black robe (the groom))
After your visit to Meiji Jingu, stroll around Yoyogi Park and go shopping in Harajuku! Walking down Takeshita Street, the busiest shopping street in Tokyo, you will be bombarded with all things "kawaii." You will come across cute character-themed cafes, trendy shops, Instagram-worthy food, and even cosplayers in anime costumes!!
[irp posts="8038″ name="First Time in Tokyo? Know These 18 Things Before You Go"]
Take it easy, don't be overwhelmed. Try out some interesting food like creme brulee-styled crepe at comcrepe, or share a gigantic rainbow candy at Totti Candy Factory.
Here's how to see Tokyo in 5 days as a couple!
Click To Tweet
Looking for a place to relax and enjoy a cup of coffee? Why not visit a hedgehog cafe!
Hedgehog Café Harry in Harajuku offers a unique opportunity for you to pet, feed and play with the little cuties while enjoying a cup of coffee. These adorable creatures will introduce you to a whole new level of cuteness and make you forget all your worries in life!
Alternatively, get personalized latte art at one of the most unique coffee shops in Tokyo. Reissue is known for its eye-catching 3D coffee art. The barista can create anything you ask for, from portraits to cartoon characters!
Lunch: There's so much to see and buy in Harajuku, but don't forget lunch! If you're up for trying something unique, we recommend Negishi in Shibuya, specializing in grilled beef tongues, which is considered a delicacy in Japan.
Meat lovers will not be disappointed at Negishi. Here, you can sample 3 different cuts of beef tongue, each offering a unique flavour and texture! Recently, they also put calf tongues on the menu for those who want extra-tender texture! For more details, check out our Tokyo food guide.
Afternoon: It's time to walk off all that calories! Start at Shibuya Crossing and make your way to all the different shops and shopping malls in Shibuya 🙂
Shibuya shopping district focuses on fashion for men and women in the 20s and 30s. If you're looking to stock up your wardrobe, stop by the major shopping malls, such as Shibuya Mark City, Shibuya Hikarie, Shibuya Marui, and Shibuya 109.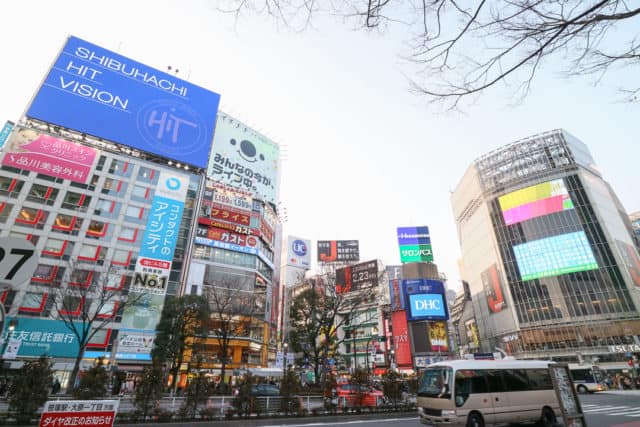 Other than fashion, Shibuya also has a wealth of specialty shops that will make you linger. We particularly like LOFT (a lifestyle department), Bic Camera (electronic store), and Matsumoto Kiyoshi (a drugstore selling cosmetics and beauty products).
Dinner: If you ask us what you absolutely can't miss in Tokyo, we would say a standing izakaya experience. In Shibuya, you can find a standing izakaya right at Jiroumaru.
Nestled in the alley in Shibuya, Jiroumaru is easy to miss, but their yakiniku (grilled meat) should not be missed! With a grill right in front of you, you can order whichever cuts of beef by slice, and cook the way you like it!
One thing worth noting is that Jiroumaru serves high-grade (A4 and A5) wagyu and kobe beef. It's hands down Tokyo's best food spot to cure your bbq craving!
Tokyo >> Day 4
Morning: You are on a honeymoon after all, sleep in and relax with your loved in the hotel. Book a spa package and pamper yourselves with a couple's massage together!
We loved the AO Spa at Andaz Tokyo, especially their jiyujizai apothecary experience, which gives you the ability to custom blend scent and ingredients to soothe your mind and body. Not to mention the interior is so airy that it has a calming effect on your busy city soul.
On top of that, all the treatment rooms overlook the city through expansive windows!!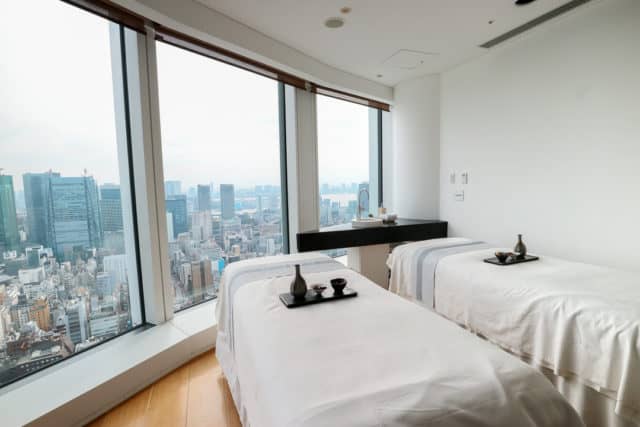 Lunch: If you like the interior aesthetic of Andaz Tokyo, you will also love the simplicity of Yakumo Saryo, both designed by Shinichiro Ogata.
The food reflects minimalism found in the space, with an exciting blend of contemporary and traditional. Dining at Yakumo Saryo is a multi-course affair. Their Hiru Kaiseki lunch is prepared with select seasonal ingredients to delight your senses and instill an appreciation for Japanese cuisine.
Pro tip: reservation is highly recommended.
Afternoon: Take a walk around Jiyugaoka, a quiet neighborhood in the southern end of Meguro. Unlike other areas in Tokyo, Jiyugaoka has a chic European feel.
The two main streets here are Marie Claire Street and Green Street, where you can explore boutiques, homeware stores as well as cafes and art galleries.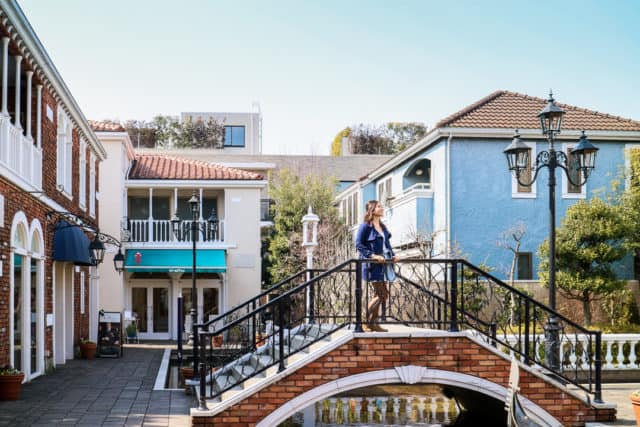 Then, slowly walk towards Daikanyama, a shopping district in Tokyo focuses on high-end fashion and local designer's labels. Otherwise, Nakameguro, a town right next to Daikanyama, offers more affordable shopping and delicious dining options.
Dinner: End your day with a mouthwatering meal at Nodaiwa. This unagi restaurant was awarded one Michelin star for serving char-broiled eel with a buttery texture – that literally melts in your mouth!
If you are a Japanese food enthusiast, grab a meal here because it is one of the best places to eat in Tokyo!!
Before heading back to your hotel, take a moment and enjoy the Tokyo Tower at night. This iconic landmark is Tokyo's version of Eiffel Tower. Due to its resemblance of Eiffel Tower, Tokyo Tower has become a popular tourist spot in Tokyo. In comparison to daytime, we found it especially beautiful and romantic when it is fully lit up at night – like diamonds in the sky!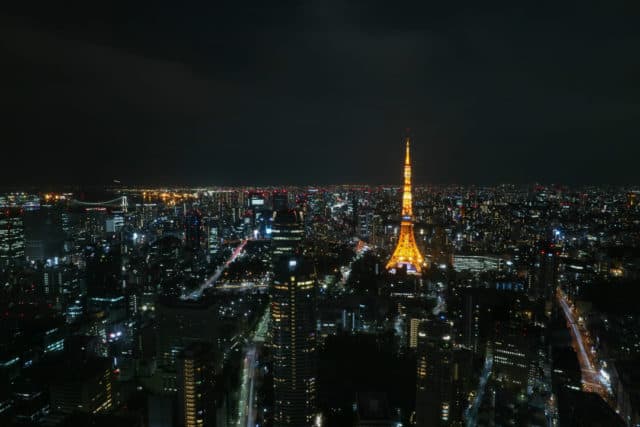 [irp posts="7967″ name="Coolest Hotel in Tokyo: Stay Here, Or You Will Seriously Regret It"]
Tokyo >> Day 5
Morning: Last day in Tokyo! Today we will focus on the Shinjuku district. Spend your morning at Shinjuku Gyoen National Garden, a gorgeous urban oasis in downtown Tokyo, it reminds us of Central Park in NYC.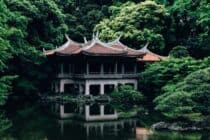 Shinjuku Gyoen consists of three distinct types of gardens: Japanese traditional, French formal, and English landscape, each with its own characteristics and charm. In the spring, cherry blossoms fill the landscape, alluring visitors with the pink and white flowers. In the fall, green leaves turn into brilliant shades of red, gold, and orange, creating a spectacular scene.
[irp posts="8912″ name="10 Best Tokyo Shopping Districts To Up Your Style"]
Lunch: For lunch, try something special. How about a 5-course dessert at Janice Wong Dessert Bar?
This famous Shinjuku restaurant is owned by the famous Singaporean pastry chef, Janice Wong. Each plate is a beautiful artwork, carefully designed to feature local seasonal ingredients. There's a cocktail or mocktail paired with each course for an extra decadent touch. It is truly a treat to your palate!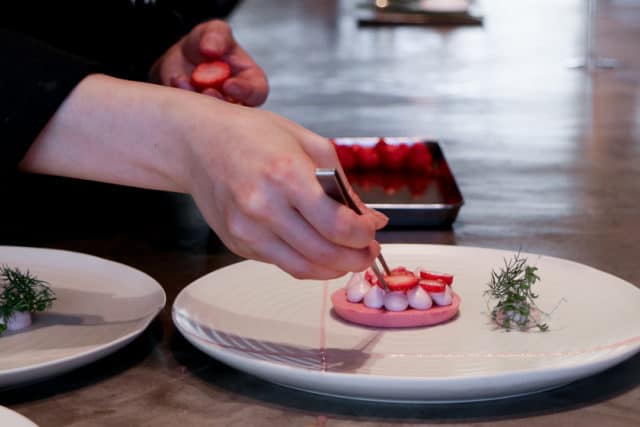 Afternoon: Continue on and spend some time shopping in Shinjuku.
Shinjuku has a dense retail network with major Tokyo shopping malls all connected to the Shinjuku Station. This set up makes it convenient to shop around because you can find all sorts of things, from clothing to cosmetics to electronics, all in Shinjuku!
But at the same time, it can be quite confusing and overwhelming. For those who are visiting Shinjuku for the first time, we've put together a Tokyo shopping guide to help you navigate Shinjuku's shopping malls.
Planning a honeymoon in Tokyo is easy as 1-2-3! All you need is this 5-day itinerary.
Click To Tweet
When you're ready to take a break, walk towards Tokyo Metropolitan Government Building. The observation decks on the 45th floor will give you amazing views of Tokyo from 202 meters above the ground. It is a popular spot for couples because sunset is exceptional up there!
Note: The observation deck is open from 9:30 am to 11 pm; there are 2 observation decks: South and North. South observation deck is closed every 1st and 3rd Tuesday of the month, while the north observation deck is closed every 2nd and 4th Monday of the month.
Dinner: Feed your belly at Sekai no Yamachan in Shinjuku. This popular izakaya chain serves the best chicken wings we've ever had. Their nagoya-style wings are super crispy and addicting. They are so moist that the meat will fall off the bone in one bite!
Besides the chicken wings, their grilled skewers and Taiwan ramen are also very good!
If you're feeling adventurous, pick a place at Shinjuku Golden Gai, a small area that is known for its thriving nightlife. With over 200 izakayas, clubs, and eateries, you will not run out of options. Your only challenge is… what to order and how to say that in Japanese 😛
---
This 5-day itinerary goes into all the details about the best things to see and best places to eat in Tokyo. We hope it takes your stress away from planning a trip to Tokyo – because stress is the last thing you want on your honeymoon!