This site uses affiliate links and we may earn a small commission when you use our links and make a purchase without incurring additional fee yourself. Many thanks for supporting this website. Please see our disclosure page for more details.
Are you a fan of matcha? If so, then Kyoto is the place for you!
Home to some of the world's best matcha tea shops and cafes, Kyoto is sure to tantalize your taste buds to complement the Kyoto's traditional kaiseki cuisine. The city is packed with must-visit places for those who want to experience authentic Japanese matcha flavours.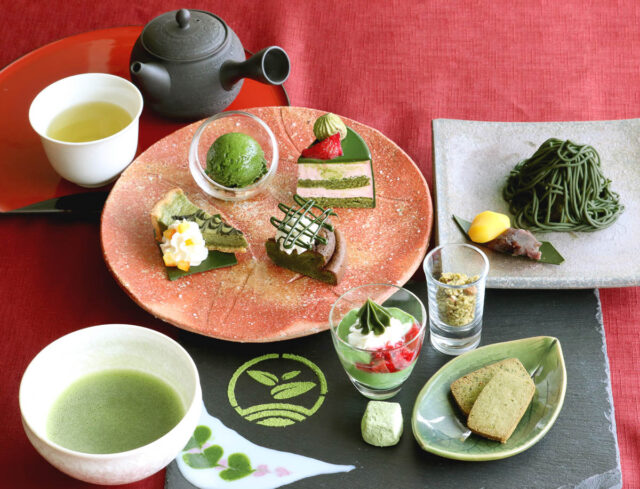 In this article, we highlight 15 shops and cafes serving the best matcha in Kyoto—each offering something slightly different in terms of both atmosphere and menu. Whether you're looking for traditional matcha green tea offerings or more modernized matcha desserts, there is sure to be something that will satisfy even the pickiest green tea connoisseur!
First time visiting Kyoto? These Kyoto travel resources will make your trip planning a breeze:
→ eSIM: Stay connected in Japan by purchasing an eSIM. Airalo has affordable Japan data plans.
→ VPN: Boost your privacy and internet security with NordVPN.
→ Car rental: Discover Cars is great at finding and comparing the best car rental deals.
→ Japan Rail Pass: Traveling across Japan by trains? Save time and money with a JR Pass!
→ Kyoto hotels: Find our favourite boutique hotels in this Kyoto article.
→ Tours: Here are some of top-rated tours…
❋ Tour Hanamichi, watch meiko dance performance and enjoy a kaiseki lunch!
❋ Participate in an authentic Kyoto tea ceremony dressed in a kimono.
❋ Learn about Geisha traditions & have an exclusive hour-long meet-and-greet with Maiko!
❋ Visit Arashiyama Bamboo Forest & Iwatayama Monkey Park on this bike tour.
❋ Discover the varieties of matcha green tea, how it is made, and taste it in Uji!
❋ Go on a sake tasting tour at one of the largest sake brewery in Fushimi district of Kyoto.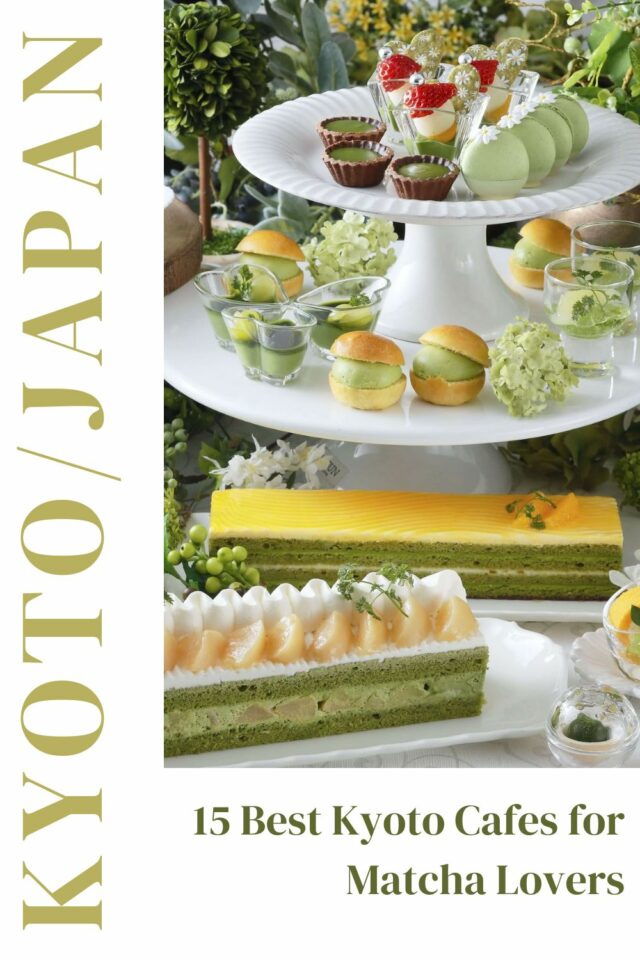 About Kyoto's Matcha Culture
Kyoto, Japan is famous for its Uji matcha, a high-quality green tea that is finely ground into powder. The vibrant green colour and earthy aroma of matcha green tea are a true reflection of the Kyoto prefecture's rich culture and tradition.
Kyoto's matcha culture is deeply rooted in the art of tea ceremonies and has been practiced for centuries. Uji city, located on the southeast border of Kyoto, is known for producing some of the best quality matcha powder in the world.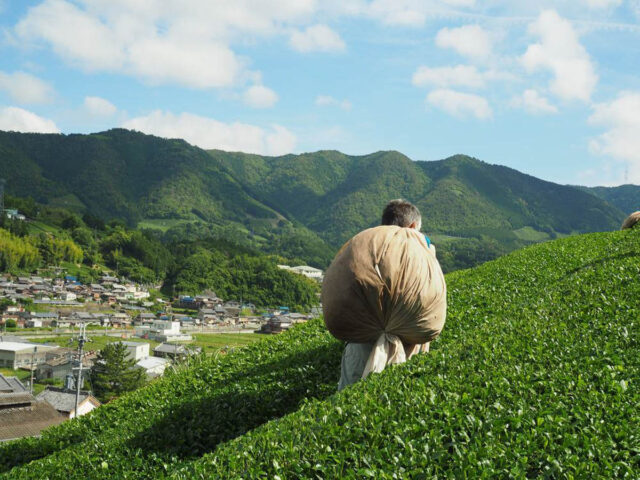 Uji's geographic misty climate and acidic soil provide the perfect conditions for the highest grade matcha green tea leaves to flourish. With hot, sunny summers and cold winters, Uji delivers the unique yet delicate flavours tea enthusiasts crave.
From sipping on a hot cup of matcha green tea to experimenting with different recipes that involve matcha powder, Kyoto's matcha culture offers a unique experience that is truly unforgettable.
Best Matcha Tea Shops in Kyoto
Ippodo Tea Company
Ippodo Tea Company is *the* tea shop in Kyoto with over 300 years of fascinating history!
Their Japanese tea is produced in the mountainous areas bordering Kyoto, Nara, and Shiga prefectures, where the temperature differences are extreme and the area's altitude is high. These geographical factors imbue the tea leaves with a mild flavour and an elegant aroma resulting in a true delight for the senses!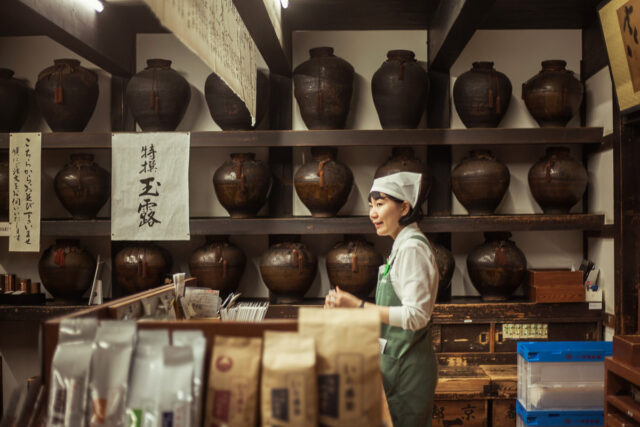 Not only do they sell the best matcha tea in Kyoto, Ippodo Tea Company also offers high-quality tea leaves like sensa. Its Kyoto main store is housed in a beautifully preserved historical building, complemented with a cozy cafe where you can enjoy brewed tea along with some traditional Japanese sweets.
You haven't truly experienced Japanese green tea until you've tried the most sought-after and luxurious type: gyokuro (2,200 yen). With its rich, umami flavour, it's sure to take your taste buds to new heights!
Tsujirihei Honten
Established in 1860, Tsujirihei stands as one of Kyoto's most renowned tea shops. Its main store, just a five-minute sojourn from JR Uji Station, is a serene teahouse that offers a scrumptious assortment of Japanese sweets and tea (with matcha parfaits being a particular speciality).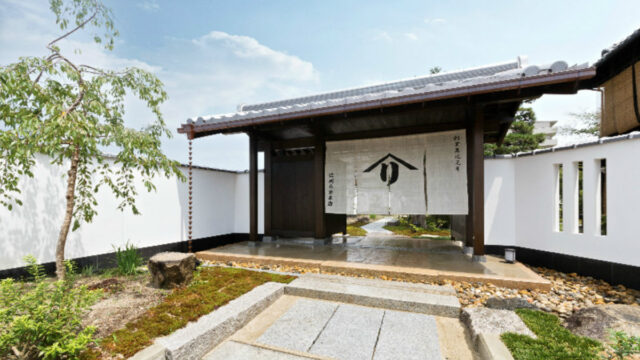 A standout feature of Tsujirihei's treats is their subtlety; their sweets strike a harmonious balance with their delicate teas, never overpowering or excessively sweet. Even their traditional Japanese confections exhibit a refined sweetness that complements but does not overwhelm the nuanced tastes of their Uji matcha tea.
Nakamura Tokichi Honten
Established in 1854, with a rich heritage spanning over 165 years, Nakamura Tokichi has earned a reputation for their exquisite matcha sweets.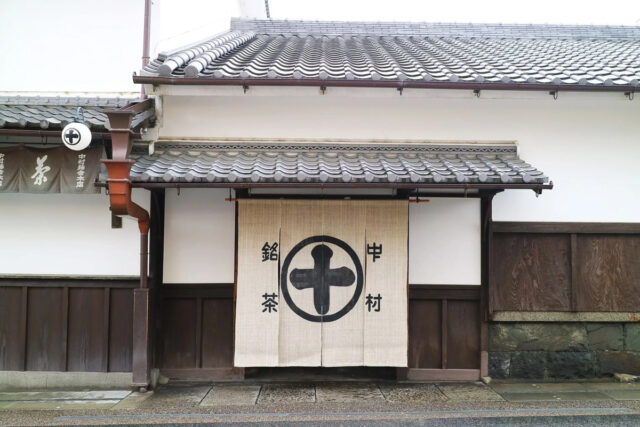 Located in the Kyoto Prefecture, three Nakamura Tokichi stores grace the region — but none can compare to the prestige of the Nakamura Tokichi Uji Honten, the flagship store born from humble beginnings. For those with a sweet tooth, a visit to Uji Main Store is an absolute must.
Just a minute away from JR Uji Station, the store building is a valuable cultural heritage site. Its gardens boast a magnificent 200-year-old pine tree – the Horaifuna-matsu, one of 100 celebrated trees in Uji City. A treat for eyes, visitors can cherish the view while sipping their tea from the refurbished open terrace building that was once a tea factory.
The must-try items are, hands down, the tea and matcha sweets!
A popular choice is the tea jelly, which is available in two flavours- matcha and hojicha roasted tea. Made using Nakamura Tokichi's secret recipe, the tea jelly preserves the matcha essence, gratifying the taste buds. It is served in a photogenic bamboo cup that is exclusive to the Uji main store, coupled with matcha ice cream, Japanese white flour dumplings, and red bean paste. It's an indulgent dessert suitable for any occasion.
Marukyu Koyamaen
If you're wondering where to buy matcha in Kyoto, the answer is crystal clear – Marukyu Koyamaen. Founded in 1704, the Uji tea producer has been perfecting their craft for over 300 years.
Their motto is simple yet striking – "Making Teas with Quality as the Highest Priority". This approach is evident in the painstaking care and attention they devote to every aspect of tea production, from the field to the table.
They're truly dedicated to the flavour and safety of their tea, participating every year in Japan's National Tea Competition to continually raise their standards.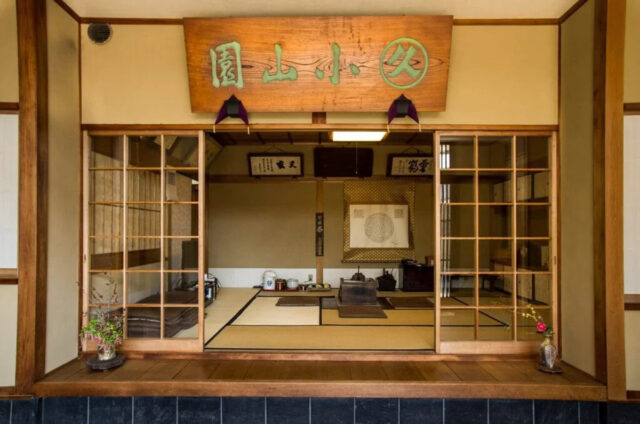 Marukyu Koyamaen has three amazing shops tucked away in the city of Kyoto! Their flagship store, "Nishinotoin Tea Shop & MOTOAN Tea House", serves an excellent menu. Customers can savour the unique and delicious Kyoto Uji matcha teas and munch on traditional Japanese sweets, all while admiring a serene Japanese garden.
Gion Tsujiri
Gion Tsujiri, a tea specialty store in Kyoto that originated in 1860, is renowned for its Uji tea. The store offers a wide range of Japanese teas carefully crafted from top-grade tea leaves, with Gion Tsujiri's matcha being the best matcha in Japan.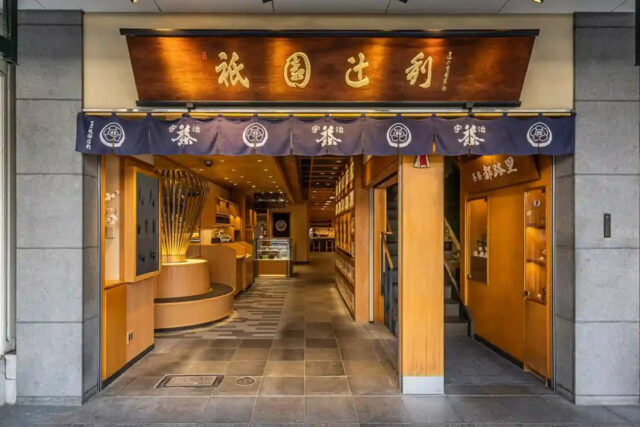 What sets their matcha apart is the use of a stone mortar to artfully grind the tea leaves in a slow and scrupulous manner. Although limited to only producing 40 grams per hour, the method yields superior quality matcha with exceptional colour and frothiness when whisked.
Fukujuen
Fukujuen, a tea shop with over 200 years of rich history, offers an extensive range of teas not just in Kyoto but in department stores across Japan. In this way, the brand makes it not just possible but also convenient to purchase Kyoto tea without travelling to Kyoto.
To indulge in the true essence of Kyoto's tea culture, plan a visit to its flagship store situated in downtown Kyoto. Along with premium Japanese tea leaves, you can explore Fukujyuen's exquisite collection of original tea utensils.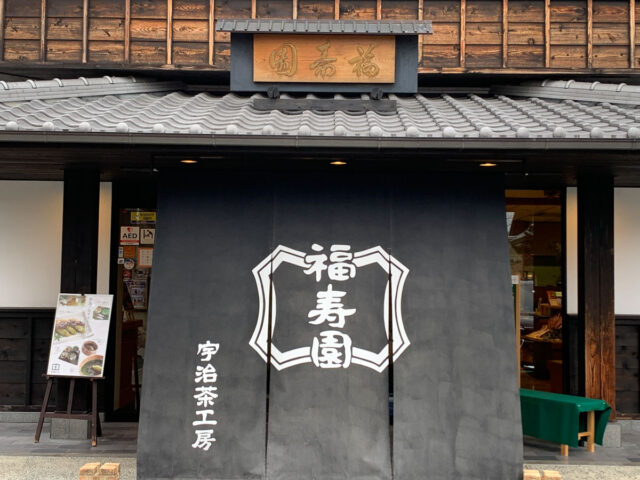 The building also houses a French restaurant that fuses French cuisine with Japanese tea leaves, making it a unique gastronomic experience.
If you are an ardent tea enthusiast, delight in tea lectures and explore the tea room!
There, you can taste the best matcha ice cream in Kyoto and compare three types of ice cream with varying concentrations of matcha, each one complementing the other in a symphony of flavours. From the gentle sweetness of "moegi," to the rich matcha flavour of "senryoku," and the pure taste of matcha in "shinpeki," every scoop is a luxurious experience of high-quality flavours.
Itohkyuemon
Founded in the Edo period, Itohkyuemon is a long-established traditional tea house. It is renowned for selling the best green tea in Kyoto.
Beyond tea, their delectable sweets truly set them apart from other tea shops. The main branch of Itohkyuemon in the city offers the exclusive opportunity to savour these memorable matcha desserts.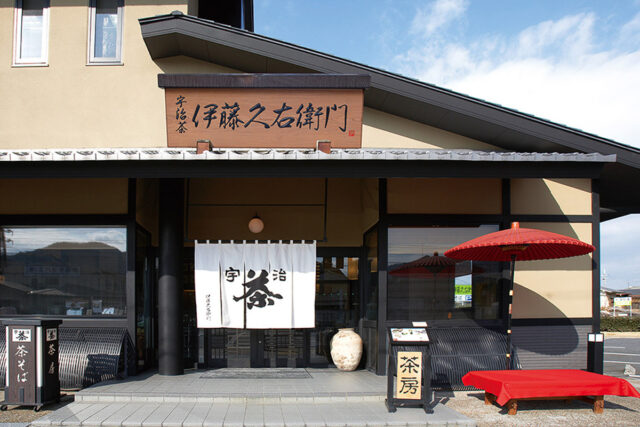 Their best-selling matcha parfait is a delightful mix of various sweets unique to Uji, including matcha roll cakes, tea dumplings and warabimochi, all served in generous portions. Despite its richness, it's not overly sweet and has a light texture, allowing you to savour each bite until the very last.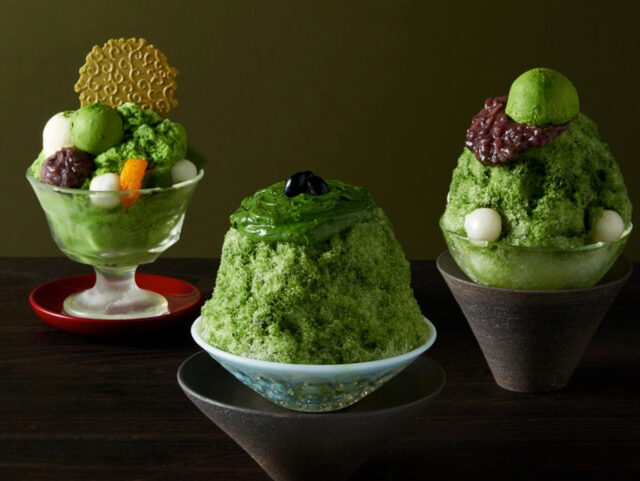 In addition to the matcha parfait, Itohkyuemon also offers limited edition parfaits featuring seasonal fruits, along with an array of meal menus.
Best Matcha Cafes in Kyoto
Shimizu Ippoen
Shimizu Ippoen is a traditional teahouse, cafe, and shop founded in Kyoto in 1945. It specializes in Japanese matcha desserts crafted with fresh matcha powder harvested and refined locally in Kyoto Prefecture.
Matcha parfait is the signature dish. From the creamy matcha ice cream and green tea jelly to the crispy rice chocolate, each ingredient complements the other perfectly. Even the Japanese mushrooms add an unexpected depth to the dessert, working surprisingly well with the kinako cream and coffee jelly.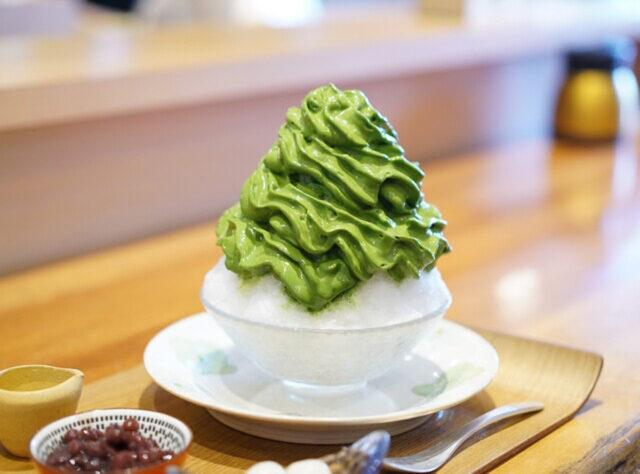 Matcha shaved ice is another crowd pleaser, accompanied by dango and red bean paste. It's especially popular during the hot summer!
Shimizu Ippoen's matcha desserts go beyond taste – they're an aesthetically pleasing experience as well. With textures and ingredients not seen in other cafes, Shimizu Ippoen's traditional teahouse is truly an oasis of flavours in Kyoto.
Saryo Suisen
Saryo Suisen is a Kyoto-based cafe, teahouse and shop specializing in traditional matcha desserts made using only the freshest tea harvested from the city's surroundings. From an array of green tea powder-based sweets, our top pick is the Suisen Matcha Parfait.
Created with several types of handmade Japanese sweets, the parfait is complemented with rich matcha for a truly unique taste. Its stunning presentation and the ample serving size will ensure satisfaction for hours.
The parfait is topped with seven distinct traditional Japanese sweets, including matcha ice cream, matcha wafer, matcha dorayaki, dango (glutinous rice dumplings), anko (sweet red azuki bean paste), matcha warabimochi, and matcha Baumkuchen. The amalgamation of textures in this dessert – ranging from the softness of warabimochi to the sponginess of baumkuchen, combined with the stickiness of dango – is nothing short of bliss for the tastebuds.
3D matcha lattes and green tea Mont Blanc are also extremely popular. Both of these desserts provide an unforgettable experience that will keep your taste buds tantalized!
Ten Japanese Café
Nestled in Kyoto's Higashiyama district, this charming cafe specializes in matcha desserts and boasts a prime location close to the UNESCO World Heritage Site of Kiyomizu-dera.
Among its sweet treats, the standout is the matcha cheesecake. The rich, velvety cheesecake boasts an elegant marbled design, with hues of white and green that are both appealing to the eye and the palate. Served on a sleek, black slate platter, it's a dish that's as pleasing to the senses as it is to the soul.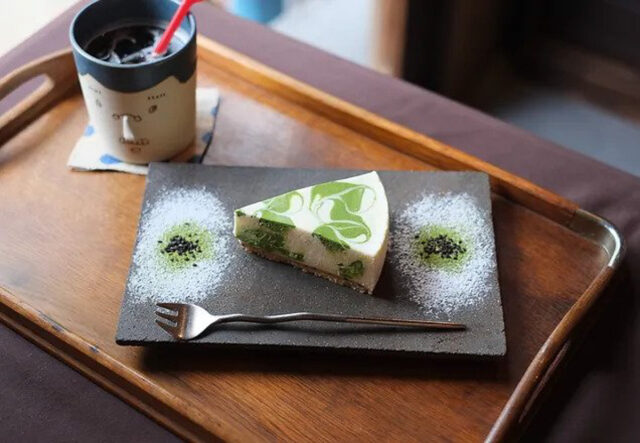 But, if cheesecake isn't your fancy, fear not! Ten offers other enticing options, like the matcha and white chocolate terrine served with matcha ice cream, and a classic matcha parfait.
Vermillion Cafe
This adorable cafe is only a 7-min walk from the Fushimi Inari Station! A perfect spot to hit up after paying your respects at the Fushimi Inari Taisha shrine. This area also hosts several Kyoto boutique hotels if you are looking for a place to stay near the touristy spots.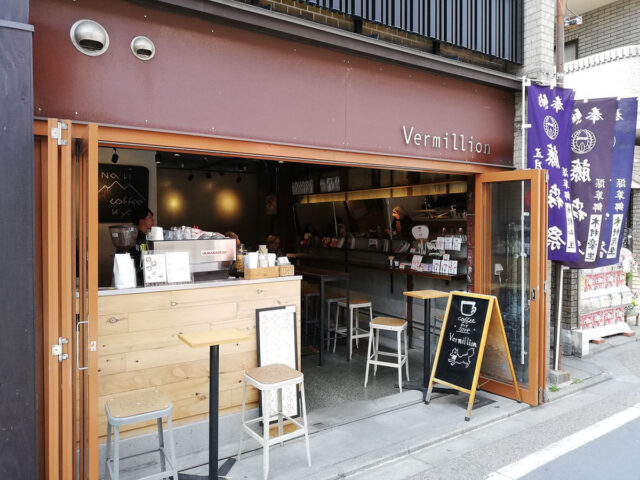 The terrace seating boasts serene greenery, a tranquil escape from the hustle and bustle of the tourist hot spot.
Treat yourself to freshly ground espresso, coffee, homemade baked goods, and matcha green tea sweets. Don't miss the matcha ganache from their matcha menu: a gluten-free uji matcha and white chocolate terrine chilled to perfection with a miniature torii gate delicately placed atop!
Inari Saryo
When you visit the Fushimi Inari Taisha Shrine, don't forget to check out the new, free resting area! Inside, you will find Inari Saryo – a charming little cafe that is the latest venture of Tsubakido Tea House. This longstanding tea shop has been serving the Fushimi Inari Taisha since the Meiji era (that's between 1868 and 1912!).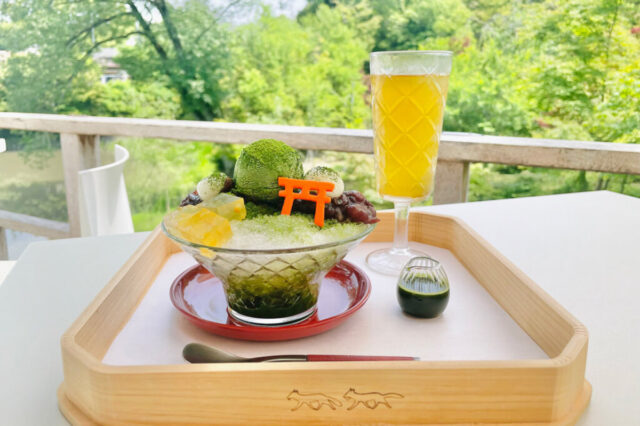 The "Inari Parfait" – adorned with cute decorations like a red torii gate, a fox, and ears of rice – is a hot favourite here. Not only is it made with Tsubakido's matcha green tea, but it also features sweets made from white rice balls and rice. Savour this delightful Japanese sweet while admiring the pond with its scenic views, and relaxing with the sound of birdsong and the gentle murmur of the river flowing into Mount Inari.
This lush garden has become the newest attraction of the Fushimi Inari Taisha, and insiders know that Inari Saryo is the best-kept secret when it comes to enjoying this quaint area in all its glory!
Matcha Republic
Visiting Uji, the famous tea town? Head over to Matcha Republic to experience the ultimate matcha indulgence!
This modern café offers an exclusively matcha-based menu, with the "Matcha ink" drink being the most popular and instagrammable choice.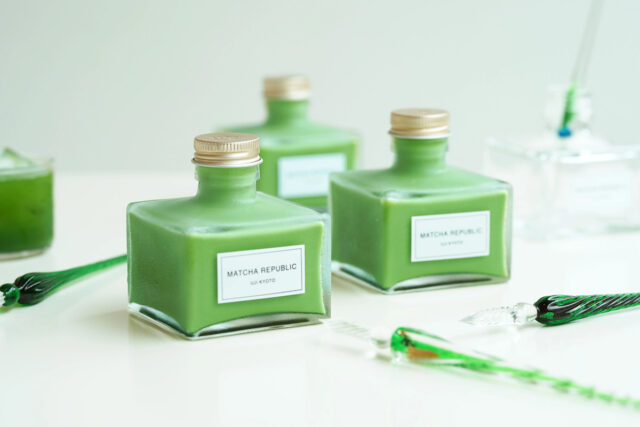 Sip on delicious drinks, each with a unique green hue, like the rich "matcha latte" or refreshing "matcha shimizu".
During hot summer days, try the matcha lemon soda for a refreshing treat, or indulge in the rock salt cheese matcha latte, where the salt perfectly blends with the matcha's sweetness.
Don't forget to treat yourself to a slice of heaven and indulge in their matcha tiramisu or matcha panna cotta! These matcha sweets are sure to satisfy your matcha cravings!
Jouvencelle
Jouvencelle, a famous Kyoto confectionery, boasts a range of Western-inspired cakes and confections imbued with distinctly Japanese, Kyoto flavours.
Among the top recommendations at Jouvencelle is their matcha fondue, exclusively served at Jouvencelle Gion Sweets Cafe. This lavish set includes a variety of cakes, mochi, and fresh fruit paired with hot matcha chocolate sauce, filled with red bean and rice flour dumplings.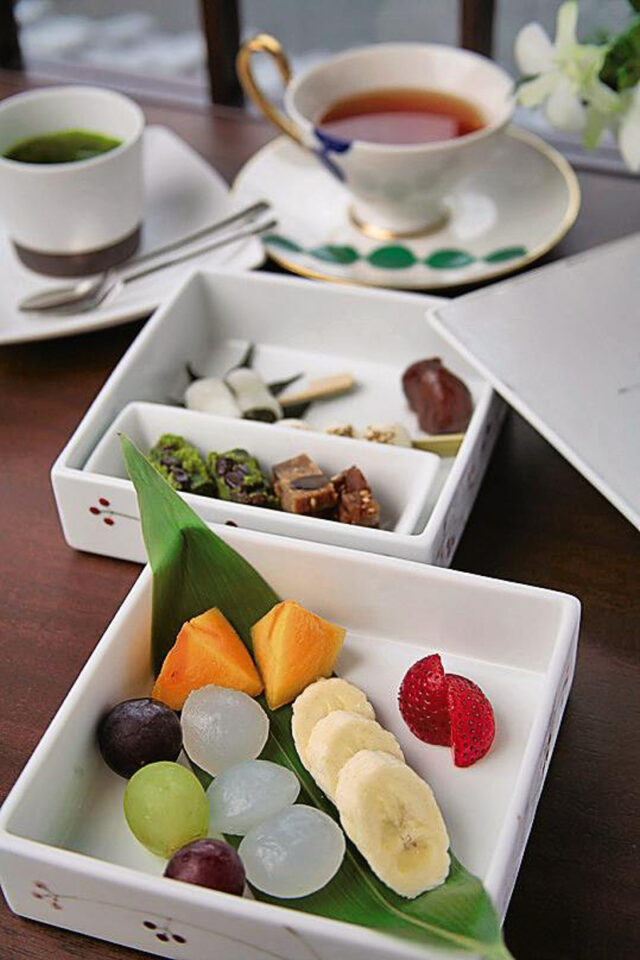 The rich matcha sauce is crafted using Kyoto's highly-praised Uji matcha. While the fruit soaks up the sauce, the matcha chocolate's sweetness beautifully intertwines with the fruit's acidity, enhancing the flavour further.
Once you're finished with the fondue, enjoy the rest of the matcha chocolate au lait with hot milk – the perfect finishing touch to an extraordinary experience.
Jouvencelle has four other locations throughout Kyoto, including one at both the Takashimaya and Isetan department store food courts. However, none of them offer sit-down dining options.
Umezono Cafe & Gallery
Umezono is an established sweet shop located in a beautifully renovated townhouse (machiya) in Kyoto. As you step inside, the delicious aroma of their signature mitarashi-dango dumplings and matcha sweets fills the air. The neat dining space is always bustling with patrons, mostly female, seeking to indulge in tasty matcha desserts.
The menu boasts sizeable servings, so we recommend going on an empty stomach to enjoy everything to your heart's content. The star dish is their scrumptious matcha pancakes served with brown sugar butter, red bean paste, and brown sugar syrup, keeping customers coming back for more.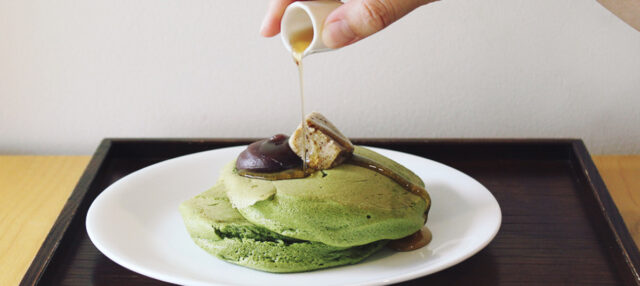 Beyond desserts, Umezono is also home to a small gallery on the second floor showcasing the works of various artists. So, take your time, indulge in sweets and art, and enjoy a truly unique experience in one of Kyoto's hidden gems!
Top Must-Try Matcha Foods in Kyoto
Kyoto is undoubtedly the best place to experience matcha food in Japan, offering a variety of classic and one-of-a-kind options. Here are some of the popular matcha foods in Kyoto that will elevate your next visit:
Usucha is a classic matcha drink made with finely grounded powder whisked in hot water.
Koicha represents a thicker version of usucha, made by using double the amount of powder and half the amount of water; typically consumed during tea ceremonies.
Matcha latte combines milk and matcha for a milder flavour compared to traditional matcha drinks.
Matcha soft serve can be found throughout Kyoto, adorned with generous dustings of matcha powder. Keep an eye out for the special matcha soft serves embellished with 24K gold leaf for an extra flair of luxury!
Matcha parfaits offer an indulgent mix of matcha ingredients like jelly, cookies, cake and chocolate truffles.
Matcha zenzai is a hot or cold sweetened red bean soup paired with mochi, dango chestnuts, and, of course, matcha to balance out the sweetness.
Matcha tiramisu is an Instagrammable matcha dessert, featuring layers of sponge cake and mascarpone, coated in a thick layer of matcha powder.
Matcha nama dorayaki brings fluffy marshmallow-like matcha cream sandwiched between two mini pancakes.
Crepes feature fresh cream, fruits and ice cream – often with matcha-flavoured batter!
Matcha kakigori is a shaved ice dessert that puts velvety, fluffy shaved ice in a bowl, doused with flavoured syrup and, occasionally, condensed milk. This icy treat can also feature shiratama (chewy rice balls) and azuki (red bean paste).
Matcha baumkuchen is a hollow cake made from soy milk and high quality matcha, which is dense yet light and has a pleasant sweet smell. It can be purchased whole or in smaller slices to enjoy with soft serve or smoothie.
Dango is a simple, chewy and subtly sweet rice-based snack usually eaten on skewers and often infused with matcha for flavour. It can be eaten by itself, roasted over charcoal to add smoky flavour, or drizzled with matcha glaze.
Matcha buckwheat soba is a slurp-worthy dish that can be enjoyed cold with spring onions, wasabi and tsuyu dipping sauce, or hot with meat and vegetables.
Warabimochi. is a type of mochi made from bracken starch with a jelly-like texture. It is coated in roasted soybean or matcha powder and can be eaten as it is, or with black sugar syrup for extra sweetness.
Additional Tips for Exploring the Best of Kyoto's Matcha Culture
As you wrap up your exploration, don't forget to take a piece of the culture with you. You can pick up matcha souvenirs such as matcha powder, matcha sweets, and even matcha tea bowls and accessories!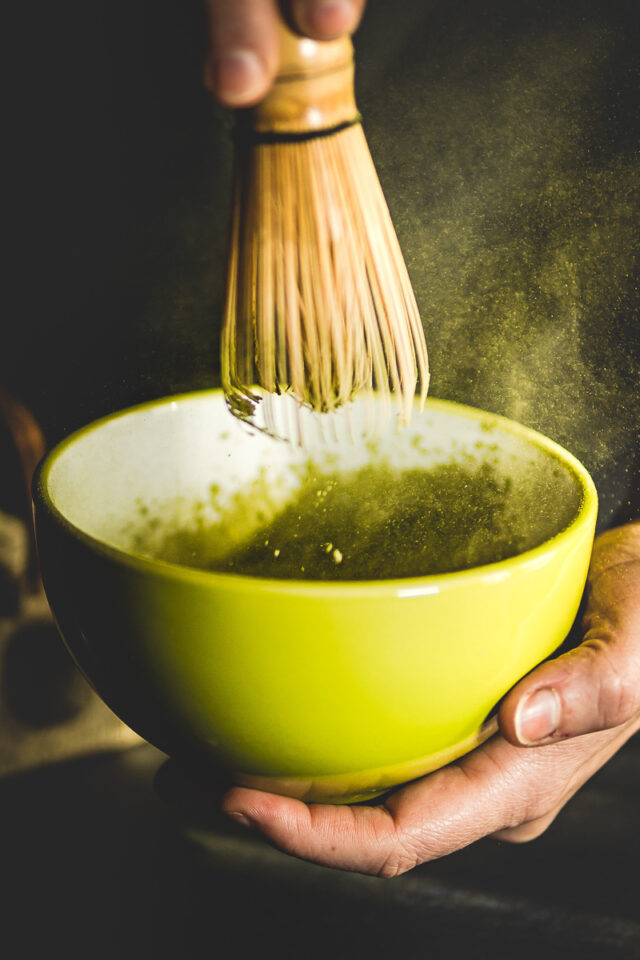 Additionally, if you're looking for more matcha-focused experiences, consider joining an authentic matcha tea ceremony where you'll learn about its rich meaning and cultural significance, and master the art of making your very own matcha tea from scratch!
FAQs about Matcha Green Tea
Is there a difference between matcha and green tea?
Although matcha and green tea come from the same plant, they undergo distinct processes of cultivation and processing that set them apart. In terms of flavour, texture, colour, and preparation methods, they couldn't be more different.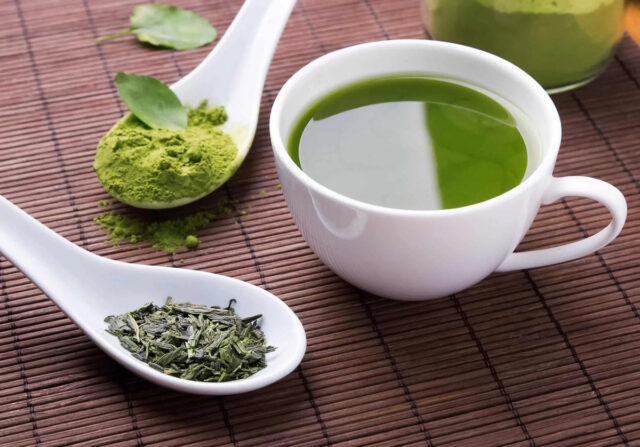 1 – Green tea is grown under the sun, but matcha tea is shade-grown for three weeks prior to harvesting.
2 – Matcha has a very vivid green hue, while regular green tea tends to look a touch dull with a brownish tone. This is because the shading process during tea growth heightens chlorophyll levels in the leaves that give matcha its brilliant shade.
3 – When harvested, green tea is cut by machines and immediately sent to the processing factory where it is steamed to halt fermentation. The leaves are then blow-dried using a whirling machine.
In contrast, matcha tea leaves are handpicked, selecting only the best green tea leaves from the plant. The stems and veins are removed, and the leaves go through a meticulous process of stone-grinding to turn them into the coveted matcha powder.
Is matcha supposed to taste bitter?
Absolutely not! High quality matcha should not taste bitter at all.
The flavor of matcha varies dramatically by quality. Ceremonial or tea ceremony grade matcha should exude a sweet aroma while delivering only the slightest bitterness to the tongue, if any. This exemplifies excellent quality. Its vibrancy and subtle sweetness also reflect its impressive nutritional benefits that go hand in hand with its flavour.
Low grade, culinary, and mass-produced matcha often leave a bitter aftertaste. Such matcha is usually produced with higher quantity in mind, overlooking the quality of the powder and the health benefits it provides.
High quality matcha emerges from delicate, labour-intensive processes, taking ample time to cultivate, resulting in a price that reflects its premium quality.
Where does the best matcha tea come from?
Matcha green tea powder has been cultivated for centuries in Japan, and is a significant part of the country's culture and history. It is often enjoyed with Kyoto kaiseki cuisine, a traditional multi-course meal originating in Kyoto.
The purest, ceremonial-grade matcha, comes from Uji, the birthplace of the finest matcha in the world. The ideal climate and soil of Uji produce tea leaves that are carefully picked and shade grown to perfection.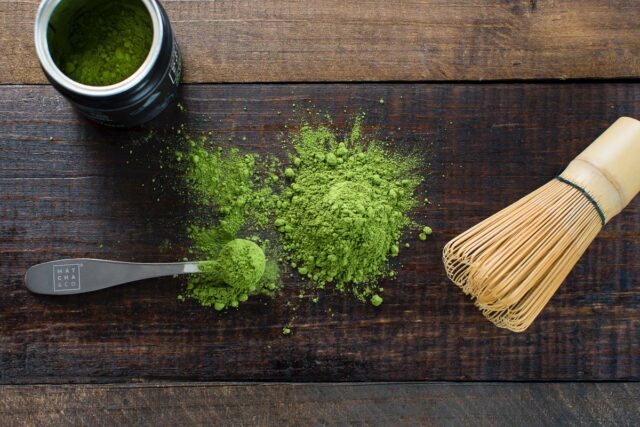 Processes such as hand-picking and stone grinding contribute to the exceptional quality and flavour of traditional Uji matcha. Though labour-intensive and time-consuming, the techniques employed in Uji have enabled the production of matcha that is unrivalled in quality, flavour, and health benefits.
When buying matcha tea powder, selecting one that is sourced from Uji ensures you're getting nothing but the best!
Where to buy matcha in Kyoto?
The best place to buy matcha in Kyoto is at specialty tea shops. As documented in the earlier section titled "Best Matcha Tea Shops in Kyoto," many centuries-old stores come highly recommended and most have a store in downtown Kyoto.
For those wondering where to buy uji matcha in Kyoto but are short on time, department stores are a convenient option.
What do you consider when buying matcha powder?
High-quality matcha powder is a must buy in Kyoto. When it comes to buying matcha, here are some key factors you should keep in mind:
Quality: Premium matcha should have a vibrant green colour, a smooth texture, and a strong aroma.
Grade: Matcha comes in various grades, with the highest known as ceremonial grade and the lowest as culinary grade. Consider how it will be used when selecting the right grade.
Origin: Top quality matcha comes from Japan's Uji region.
Testing: Make sure that the matcha you purchase has been independently lab tested for safety and quality.
Packaging: Matcha should be stored in airtight containers like resealable bags or cans to maintain freshness and flavour.
What is the best time to drink matcha tea?
Matcha green tea is best enjoyed in the morning or before meals.
However, people who are sensitive to caffeine should avoid having it after 2 p.m. While matcha can boost energy levels and mood during the day, drinking it at night can disrupt sleep due to caffeine.
To maximise the benefits of this healthy beverage, drink it earlier in the day.
---
If you're planning a trip to Kyoto alongside your indulgent Tokyo vacation or Osaka foodie adventure, be sure to carve out some time to experience the wonders of matcha in Kyoto.
We hope this comprehensive Kyoto matcha guide has answered all your questions and help you embark on a personal quest to discover the best matcha in Kyoto!