This site uses affiliate links and we may earn a small commission when you use our links and make a purchase without incurring additional fee yourself. Many thanks for supporting this website. Please see our disclosure page for more details.
Are you ready to dig into some of the tastiest and most unique dishes Maine has to offer? If so, you're in luck!
There are plenty of Maine foodie tours that will not only satisfy your cravings but also give you an unforgettable experience. From delectable seafood delicacies and classic lobster rolls to sweet whoopie pies and fresh-baked blueberry muffins, there is something delicious around every turn.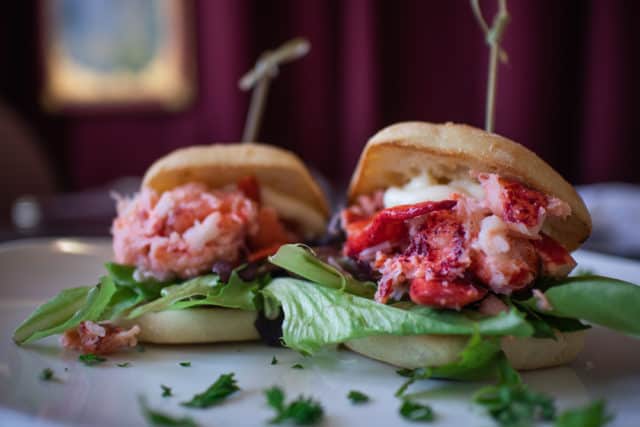 Whether you're a first-time visitor or a lifelong Mainer, you'll be amazed at how much ground these tasty Maine culinary experiences can cover.
Grab your appetite and get ready for the ultimate foodie experiences on one of these eight amazing Maine food tours!
First time visiting Maine? These Maine travel resources will make your trip planning a breeze:

→ eSIM: Knowroaming and Airalo both have affordable USA data plans.
→ VPN: Boost your privacy and internet security with NordVPN.
→ Car rental: Discover Cars is great at finding and comparing the best car rental deals.
→ Self-guided audio tour: Acadia National Park (no internet connection required!)
→ Flights: Find the most competitive price through Expedia!
→ Hotels: Expedia usually has the best rates (plus, members earn additional rewards!). We also recommend comparing prices on Tripadvisor. Scroll down to the hotel section for our top picks around the area.
Best Maine Foodie Tours in Portland & Casco Bay
1| Historic Old Port walking food tour
Immerse yourself in the culinary delights of Portland's historic Old Port with this guided walking tour—an absolute must for all you food lovers out there!
Follow the local guide who is ready to show you where to eat in Portland for a delicious experience. They will help you embark on an exciting three-hour gastronomic adventure, treating your taste buds to Maine-inspired cuisine at five to six amazing local eateries.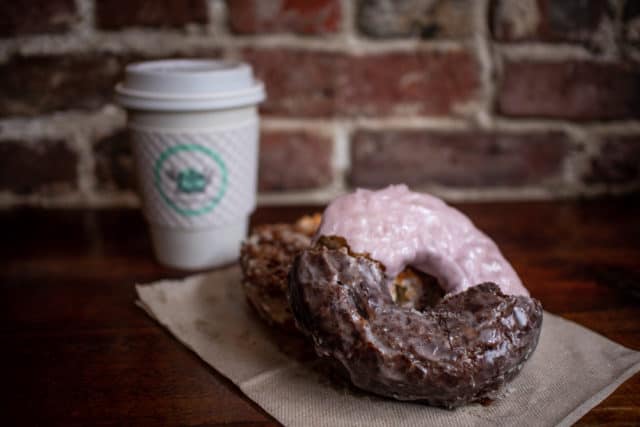 As you savour every delicious bite, you'll also get to hear fascinating stories about Portland's vibrant food scene, gaining an even deeper appreciation for the incredible local culinary gems that make this city an absolute paradise for food enthusiasts.
2| Portland brewery tour
Portland is home to a vibrant brewery scene, earning the top spot in the U.S. for having the most breweries per capita.
If you're a beer enthusiast, this Portland foodie tour is a dream come true.
Picture yourself strolling through the historic city of Portland, Maine, immersing yourself in its captivating story. From being the birthplace of Prohibition in 1851 to pioneering the first craft brewery in New England in 1983, Portland has a rich history to share.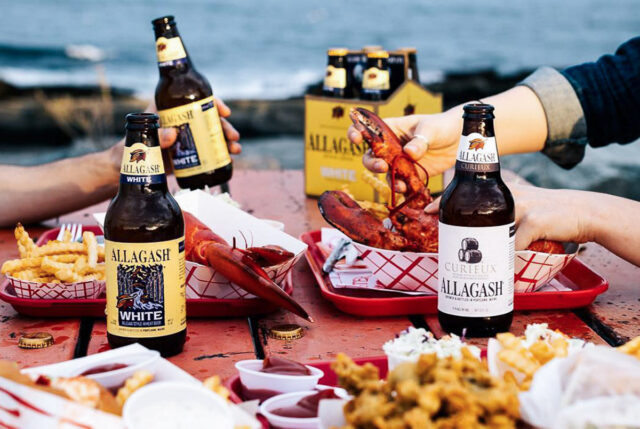 Accompanied by a local beer history guide, you'll explore Portland's Old Port area and indulge in tastings at local breweries including Shipyard Brewing Company, Gritty McDuff's, and Liquid Riot Bottling Company.
3| Portland seafood lovers tour
Maine is undeniably one of the best food destinations in the USA for seafood enthusiasts! Craving a delightful seafood chowder, a mouthwatering lobster roll, or a scrumptious fish taco? Look no further than Portland, where these culinary delights are not just fresh but also unbelievably tasty!
During this 3-hour food tour, you'll have the amazing opportunity to explore Portland's lively working waterfront. Witness the lobster boats unloading their day's catch while you delve into the rich history of the wharves and their deep connection to the sea. Learn fascinating facts about the lobsters and hear inspiring stories of the dedicated lobstermen and women who brave the elements year-round to bring in their hauls, rain or shine, snow or storm.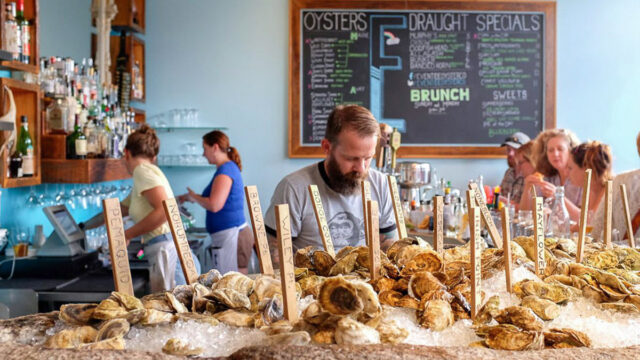 But that's not all! You'll also have the chance to visit a delightful mix of food destinations in the Old Port and waterfront district, and maybe even discover a hidden gem or two on the outskirts of town.
Throughout your Portland food tour, enjoy a delectable progressive lunch, featuring an array of mouthwatering servings from various restaurants, cozy pubs, local markets, and charming artisanal shops.
4| Portland's Casco Bay oyster cruise
Unlike any other food tours, this amazing Maine adventure will take you out to the ocean! You will discover a whole new perspective of the city as you cruise on a boat in the breathtaking Casco Bay!
Onboard, get ready to delve into not just the flavours but also the stories behind the oysters from three different harvesters in the area. The experienced guide will even demonstrate the skill of shucking oysters aboard the boat as quickly as possible, adding a touch of excitement to your journey!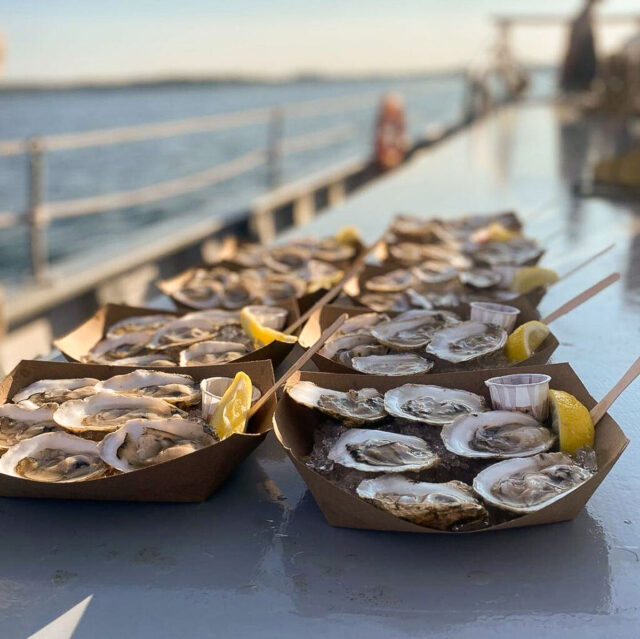 But wait, there's more! Indulge in a variety of seafood, snacks, and locally crafted beverages that perfectly complement the flavours of the sea.
As you continue on the tour, keep your eyes peeled for fascinating marine life, picturesque lighthouses, and awe-inspiring military forts.
For all the oyster lovers out there, this is truly one of the best Maine culinary experiences you will find.
Best Maine Foodie Tours in South Coast
5| Kennebunkport culinary walking tour
One of the many fun and entertaining outdoor Maine adventures is exploring the sandy beaches in southern Maine, and Kennebunkport is the perfect place to do just that!
But there's more to love about Kennebunkport than just the gorgeous beaches. We strongly encourage you to seize the opportunity to dive into the town's culinary scene, which has been attracting visitors for years with nationally renowned chefs, craft brewers, and award-winning food artisans.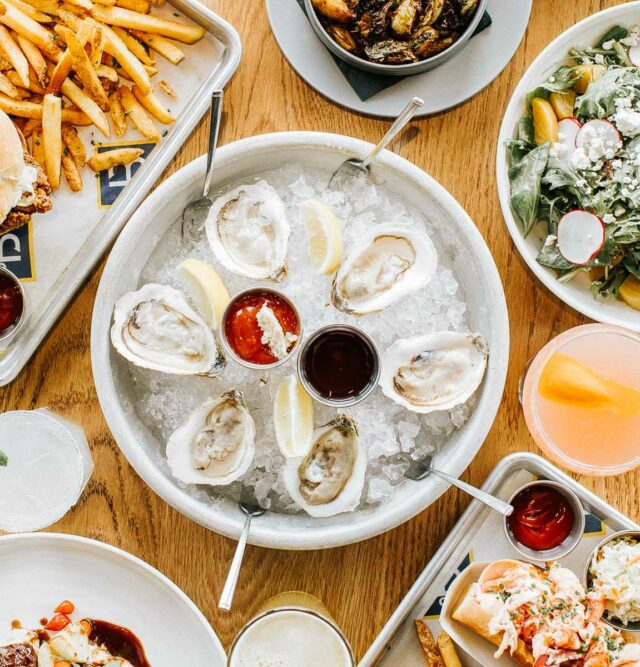 This 2.5-hour food tour will take you on a leisurely half-mile walk from Dock Square across the bridge into the lower village. Along the way, you get to taste the absolute best of what Maine has to offer. We're talking chowders, lobsters, and more—all regionally sourced and created by the incredible local talent here.
Now, keep in mind that every tour is different, but here are a list of dishes that will tempt your taste buds: Satellite donuts, fresh lobster right off the boat, Maine clam or fish "Chowdah," craft-brewed ales or fruit sodas, Maine honey wines, the original Maine whoopie pie, freshly roasted coffees from a local roaster, and the most delightful macaroons you've ever tasted. And of course, we can't forget about the ultimate summer treat—an ice cream visit at a local stand!
This culinary adventure will leave you with a happy, satisfied belly and memories to last a lifetime!
Best Maine Foodie Tours in Mid Coast
6| Boothbay Harbor foodie walking tour
If it's your first time in Boothbay Harbor, you absolutely must sign up for this incredible 3-hour culinary walking tour!
On this Maine food tour, run by Maine Day Ventures, your guide will take you on a journey through the rich history of Boothbay. The guide will amuse you with fascinating insights into the lobstering and fishing industries that have shaped this incredible place. You'll also discover and come to appreciate the harbour's renowned aquaculture and sustainability practices.
Now here's the best part – as you stroll along the harbour, you'll have the chance to visit a handpicked selection of restaurants, bakeries, and gourmet shops. Get ready to sample local cheeses, lobster specialties and fresh oysters. Your taste buds are in for a real treat!
And guess what? This food tour is not only an amazing introduction to Boothbay, but your guide will also hook you up with some awesome recommendations for all sorts of activities to make your time here in Maine absolutely unforgettable.
Still not sure if this tour is right for you? Check out the testimonials and Maine Day Ventures reviews from fellow travellers here.
7| Rockland culinary walking tour
Discover what makes the culinary scene in Rockland, Maine so unbelievably special on an amazing culinary walking tour!
During this 3-hour Maine food tour, prepare to indulge in mouth watering flavours crafted by talented, award-winning chefs, talented bakers, and innovative brewers.
Get ready to savour a wide array of delectable treats like lobster rolls made from lobsters freshly caught off Matinicus Island, tantalizing beer-marinated beef skewers with crispy onion rings, and locally sourced soups that will make your taste buds dance with joy.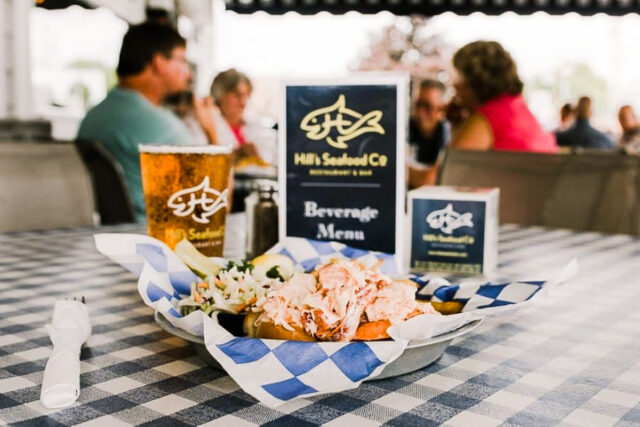 Plus, don't miss the opportunity to sample extra virgin olive oil, exquisite balsamics, and specialty award-winning chocolate that's proudly made right in Rockland.
But this isn't just a food tour – it doubles as a Maine history tour. As you explore the town together, the knowledgeable guide will regale you with captivating stories about the culinary scene, both past and present!
Best Maine Foodie Tours in Downeast
8| Bar Harbor Food Tour
Embark on an unforgettable culinary journey through the picturesque town of Bar Harbor, one of the more popular places to visit in Maine, with an immersive 3-hour guided walking history tour.
As you meander through the charming streets, you will not only be treated to a delightful array of local flavours at each stop but will also get to savour the stories and traditions behind each dish.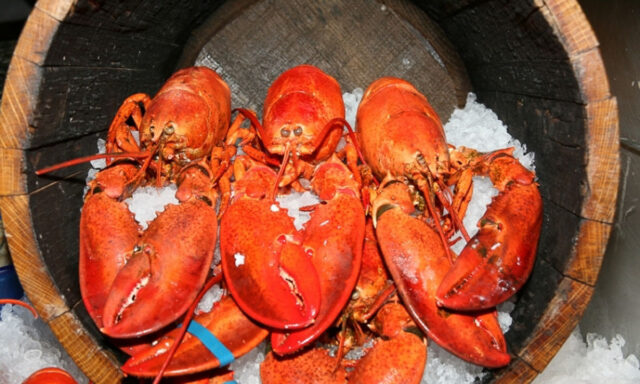 The knowledgeable local guide will accompany you every step of the way, sharing fascinating insights into the area's rich history.
Prepare to have your taste buds dazzled and your senses ignited as you uncover the hidden culinary treasures of Bar Harbor.
Don't miss this memorable experience that will leave you hungry for more!
Other Highly Interactive Tours in Maine
Discover an array of extraordinary experiences for your upcoming trip to Maine, ranging from captivating history tours to breathtaking sightseeing adventures! There are so many fun things to squeeze into your Maine road trip itinerary that you will be planning another trip before you leave!
---
There you have it – 8 of the very best Maine foodie tours for when you're in need of a delicious binge! We challenge you to explore all the wonderful options available.
We would love to hear your thoughts! Share your Maine food experiences along with your favourite food tours in Maine in the comments below!