This site uses affiliate links and we may earn a small commission when you use our links and make a purchase without incurring additional fee yourself. Many thanks for supporting this website. Please see our disclosure page for more details.
Are you a Barbie fan? Do you dream of driving off to Los Angeles with the wind in your hair and pink glitter in your soul? Do you want to live life as plastic because it's fantastic?
Well, you're in luck! We have put together an unforgettable Los Angeles 2-day itinerary that will sweep you away on a magnificent California adventure and give you a taste of being a Barbie girl in a Barbie world.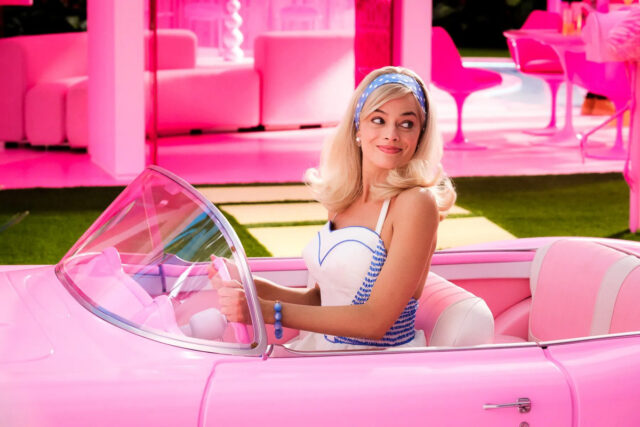 From shopping sprees at swanky boutiques to ice cream dates at delightful cafes – we guarantee that this jam-packed trip will show you all that is pink and fabulous about LA!
So charge up your camera, grab some saucy shoes, and let's hit the road – Barbie style 😉
No more wondering what to see in Los Angeles in 2 days. Follow the footsteps of Margot Robbie and Ryan Gosling and immerse yourself in the most dazzling (and pink!) corners of Los Angeles this summer, just in time for the release of the "Barbie" movie in July!
First time visiting LA? These travel resources will make your trip planning a breeze:
→ eSIM: Knowroaming and Airalo both have affordable USA data plans.
→ VPN: Boost your privacy and internet security with NordVPN.
→ Car rental: Discover Cars is great at finding and comparing the best car rental deals.
→ Flights: Find the most competitive price through Expedia!
→ Hotels: Expedia usually has the best rates (plus, members earn additional rewards!). We also recommend comparing prices on Tripadvisor. Scroll down to the hotel section for our top picks around the area.
Your Complete Los Angeles 2-Day Itinerary
Get ready to experience the best of Los Angeles in two days!
We all know that visiting the famous Hollywood attractions you see on tv and in movies is an absolute must and we couldn't agree more. Exploring the iconic spots in Old Hollywood is like stepping into a world of movie magic.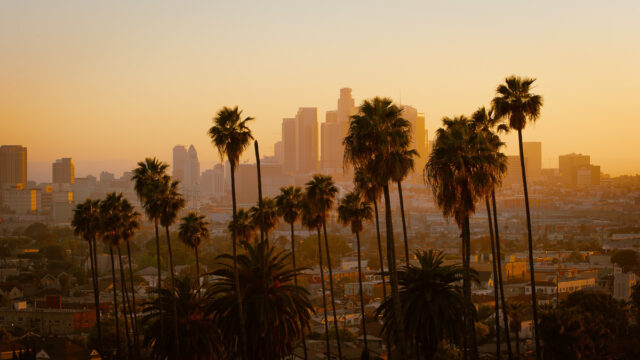 But hang on, we've got a little twist for you in this Los Angeles 2-day itinerary. On day 1, forget about the theme parks and head straight to the beach for some sun, sand, and good vibes! It's the ideal way to begin your Los Angeles adventure and experience the very best of this incredible city through the eyes of none other than Barbie and Ken!
One piece of advice: start your day bright and early! To make the most of this epic 2 days Los Angeles itinerary, plan to start your day by 8 am at the latest. This way, you'll have ample time to experience all the mind-blowing attractions and truly savour the ones that capture your heart.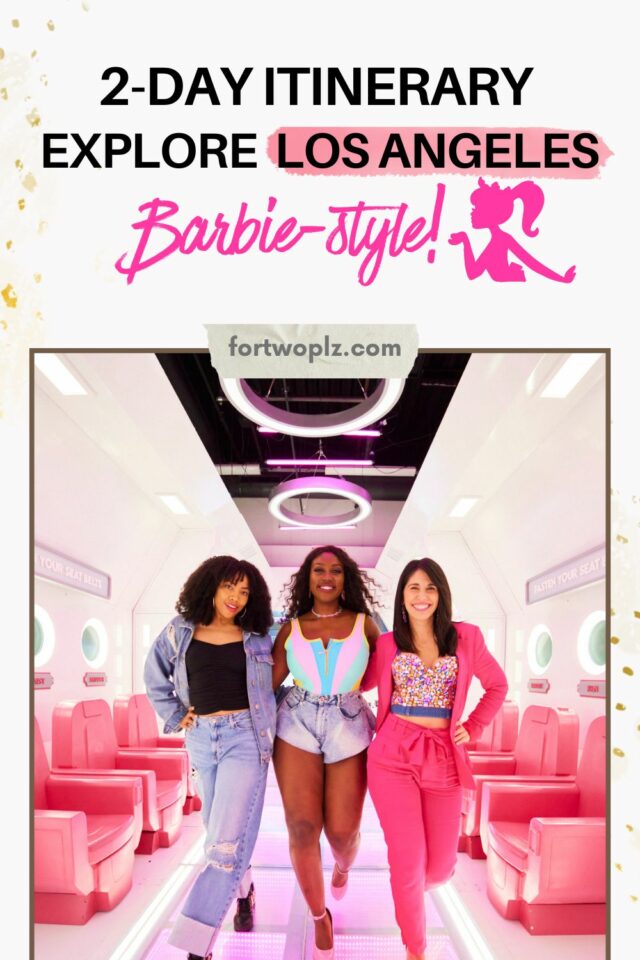 Day 1 in Los Angeles
💖 Morning: World of Barbie
Let's kickstart your adventure at the World of Barbie – the hottest spot at Santa Monica Place, right by the Santa Monica Pier and Santa Monica Beach! This interactive exhibit is a dream come true for Barbie fans, offering a real-life Barbie Dreamhouse experience.
Remember how badly you wanted to live in your own Barbie Dreamhouse when you were a kid? That dream comes to life when you step inside and explore the meticulously designed rooms in the iconic Barbie Dreamhouse. From there, you can unleash your creativity at the Interior Design Studio or get your groove on at the Music Production Studio.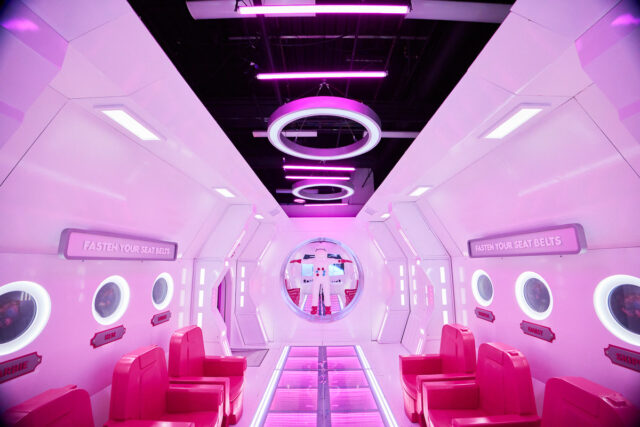 Feel the excitement as you explore the Barbie Laboratory, embark on a thrilling journey with Barbie Interstellar Airways, and strut your stuff on the Fashion Runway. Don't miss the chance to broadcast news from the Barbie TV Centre!
But that's not all – there's a full-size Camper Van, a captivating museum showcasing Barbie's evolution, and a chic World of Barbie Café where you can grab a bite. We promise the food isn't plastic.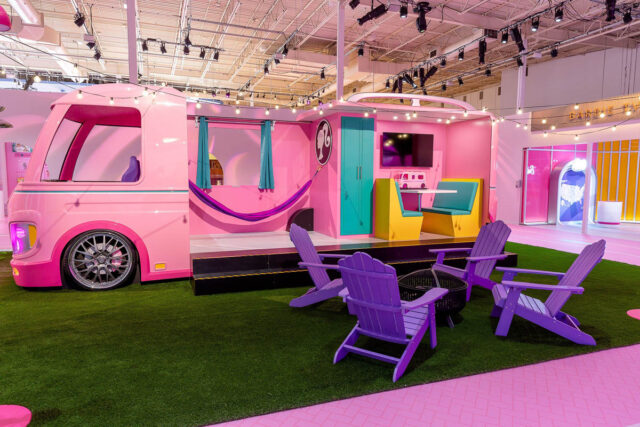 And for the ultimate Barbie fans, don't miss the chance to create your very own unique Barbie set at the exclusive Barbie Dreambuilder! Brush up on your Barbie lore because as you stroll through Barbie's neighbourhood, you'll notice the streets are named after beloved Barbie characters.
💖 Afternoon: Duke's Malibu > Cie Salon > Malibu Beach & Venice Beach
Now, let's hop onto the Pacific Coast Highway and head over to the next exciting stop on your 2-day LA itinerary – Malibu!
Treat yourself to a delightful meal at Duke's Malibu, where you can enjoy a quick bite right on the edge of the Pacific Ocean.
This charming restaurant pays homage to Duke Kahanamoku, a legendary swimmer, surfer, and Hawaiian Olympic gold medalist who introduced the world to the joy of surfing in the 1920s.
You'll enjoy upscale American comfort food with delightful Hawaiian island twists that will leave your taste buds begging for more.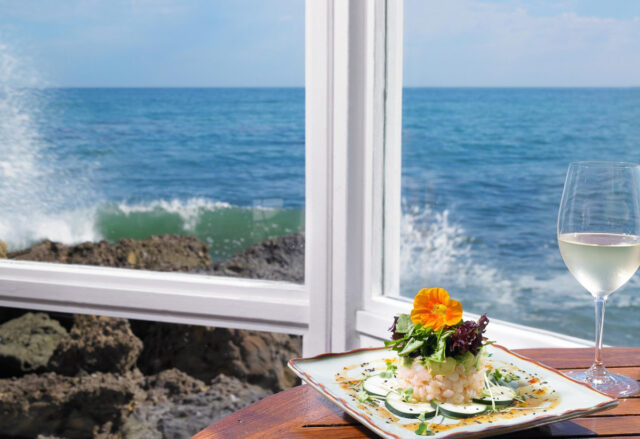 After a scrumptious lunch, pamper yourself with an incredible Barbie blow-out at Cie Salon! Because let's be real, Barbie and Ken just wouldn't be the same without their iconic, polished, bleach blonde hairstyles.
You may not be able to get Barbie's perfectly shaped feet, but you can have her hair for the day! Achieve the ultimate Barbie look by booking the timeless and oh-so-stylish "Californian Blonde" experience. Unleash your inner Barbie and rock that iconic look like never before!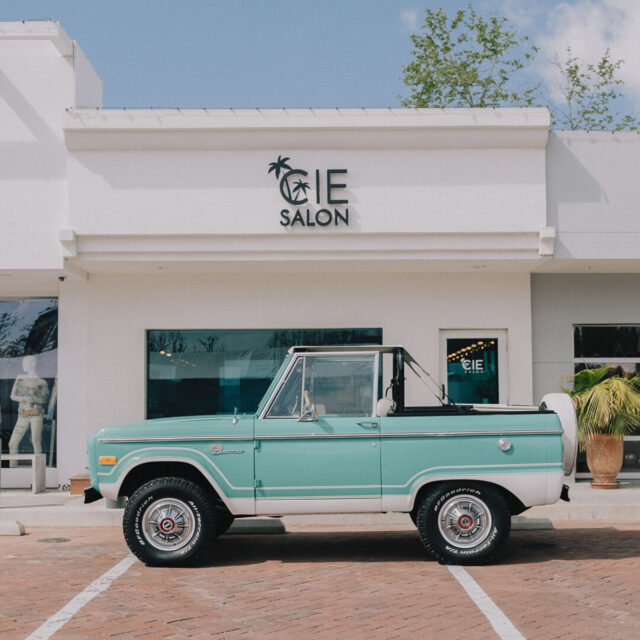 Then, get ready to show off your Barbie style by heading to the magnificent beaches of Malibu!
Immerse yourself in the zen vibes and soak up the sun in Malibu, the most famous, exclusive, and chill beach town in LA. It's a dream come true for any Barbie Girl!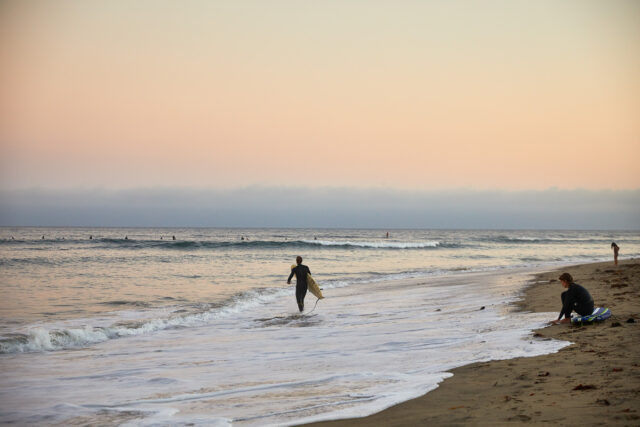 Malibu boasts some of the best beaches around, including:
🏖️ Paradise Cove
🏖️ Malibu Lagoon State Beach
🏖️ Point Dume Beach
🏖️ Zuma Beach
🏖️ Leo Carrillo State Beach
🏖️ El Matador State Beach
Compared to bustling Santa Monica and vibrant Venice Beach, Malibu offers tranquillity and serenity.
But hey, if you're craving some action, don't hesitate to hit the beach in Venice and strap on some rollerblades. Cruise along Venice Beach, the very place where Barbie and Ken filmed their upcoming movie!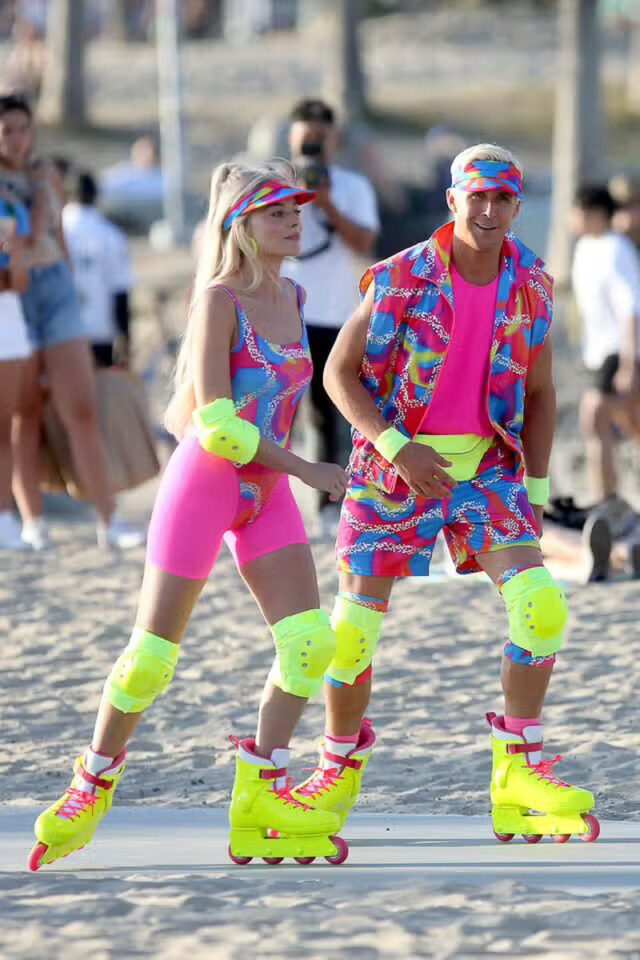 💖 Evening: Abbot Kinney > Marina Del Rey
Continue your LA in 2 days adventure in the vibrant shopping scene of Abbot Kinney Boulevard right by Venice Beach.
Filled with an incredible array of shops, restaurants, and galleries, this mile-long stretch is the perfect place to unleash your inner fashionista.
Whether you're into retro looks or the latest fashion trends, you can style yourself as a workout, beachside, or even an air hostess Barbie! The choices on Abbot Kinney are endless – just like Barbie's outfits!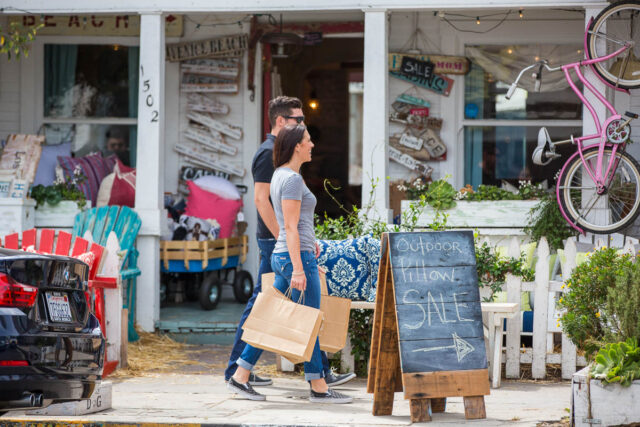 End your night on a high note with a delightful meal at Wabi on Rose. This Pacific-rim inspired sushi spot in the iconic Venice Beach not only offers killer cocktails but also boasts a gorgeous garden setting.
You will enjoy picturesque flowers and greenery overflowing on Wabi on Rose's dreamy patio, adorned in beautiful shades of millennial pink. It's the perfect spot for a Barbie-like experience that you won't want to miss!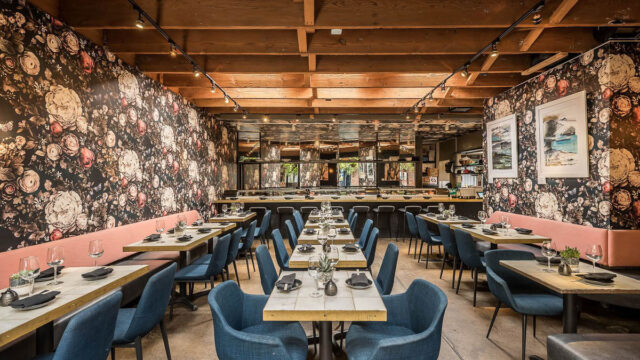 If you're not up for venturing too far after a fun shopping spree at Abbot Kinney, fear not! Marina Del Rey has plenty of fantastic restaurants with outdoor dining options and breathtaking waterfront views. A perfect place to end the first night on your Los Angeles 2-day itinerary.
Pro tip: What to spice up your culinary adventure? Use Tock to find unique dining events available in the city!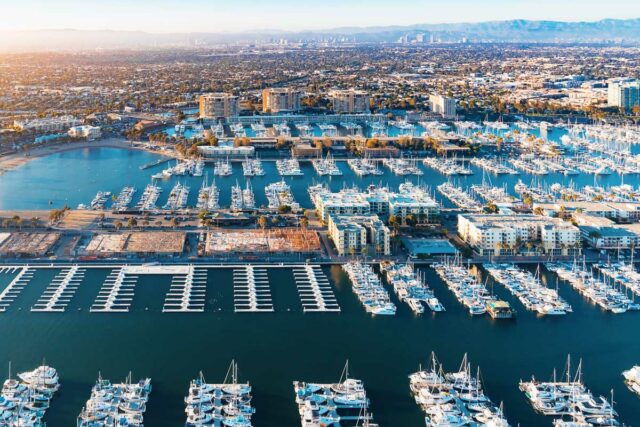 Day 2 in Los Angeles
On the last day of your 2-day itinerary in Los Angeles, take some time to explore some iconic L.A. sights.
💖 Morning
Embark on a morning adventure to the famous Hollywood Sign!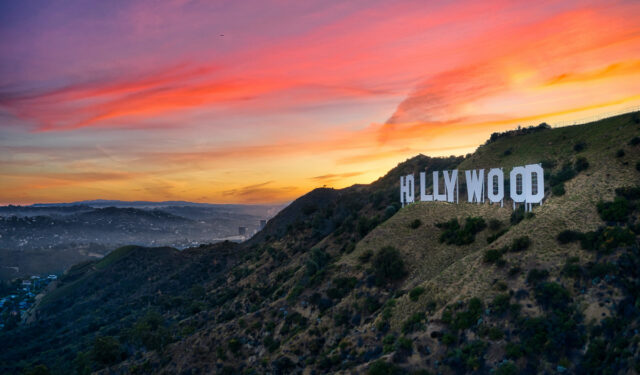 In 2023, both Barbie and The Hollywood Sign have incredible milestones to celebrate. It's the 100th anniversary of the legendary landmark, and Bikes and Hikes offers unforgettable tours that allow you to soak up breathtaking views and discover fascinating historical tidbits.
If you prefer to forge your own path, here is a list of hiking trails that will take you to the Hollywood Sign:
Innsdale Drive Trail (4.2 mi / 6.75 km, round trip)
Hollyridge Trail (5.1 mi / 8.2 km, round trip)
Brush Canyon Trail (6.4 mi / 10.3 km, round trip)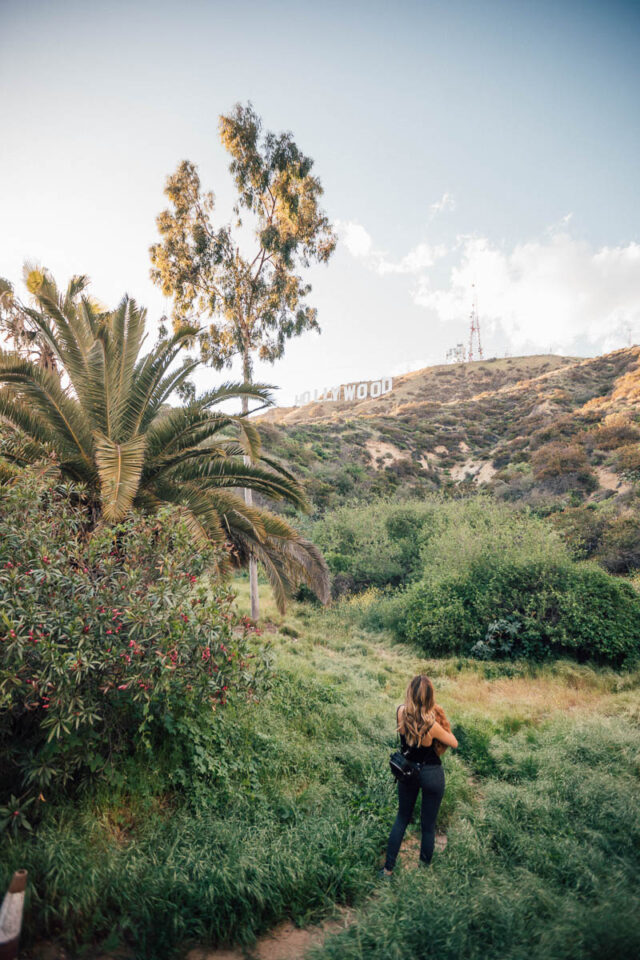 In this area, you'll also find other famous attractions like the Griffith Observatory and the Warner Bros. Studio Tour Hollywood!
💖 Afternoon
After an exhilarating hike, you simply must grab a bite at Pink's! A Hollywood legend, this famed hot dog spot offers a mouthwatering selection of hot dogs to devour, all while surrounded by those notable bright pink walls. Can't beat that vibe!
For something a little more hearty, head over to The Ivy on Robertson. This noteworthy Los Angeles gem, adorned with charming pink accents, is a must-visit destination for those looking to see and be seen.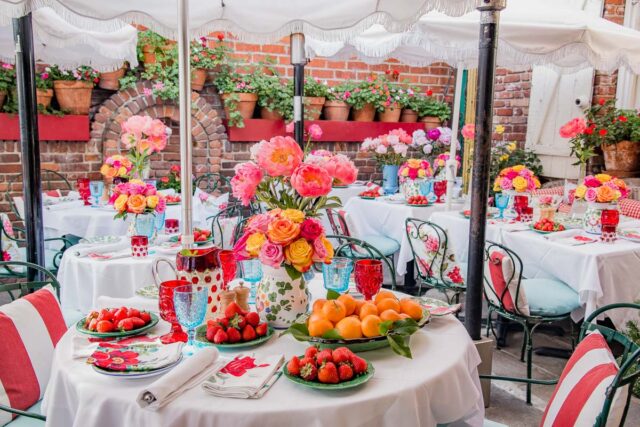 Whether you're a Barbie girl or just someone who appreciates style, The Ivy is the perfect spot to satisfy your cravings in a fashionable way during your 2 days in LA!
Capture the perfect Instagram moment at the famous Pink Wall after your delicious lunch. Every Barbie Girl deserves a photo opportunity in front of this iconic pink backdrop in Melrose.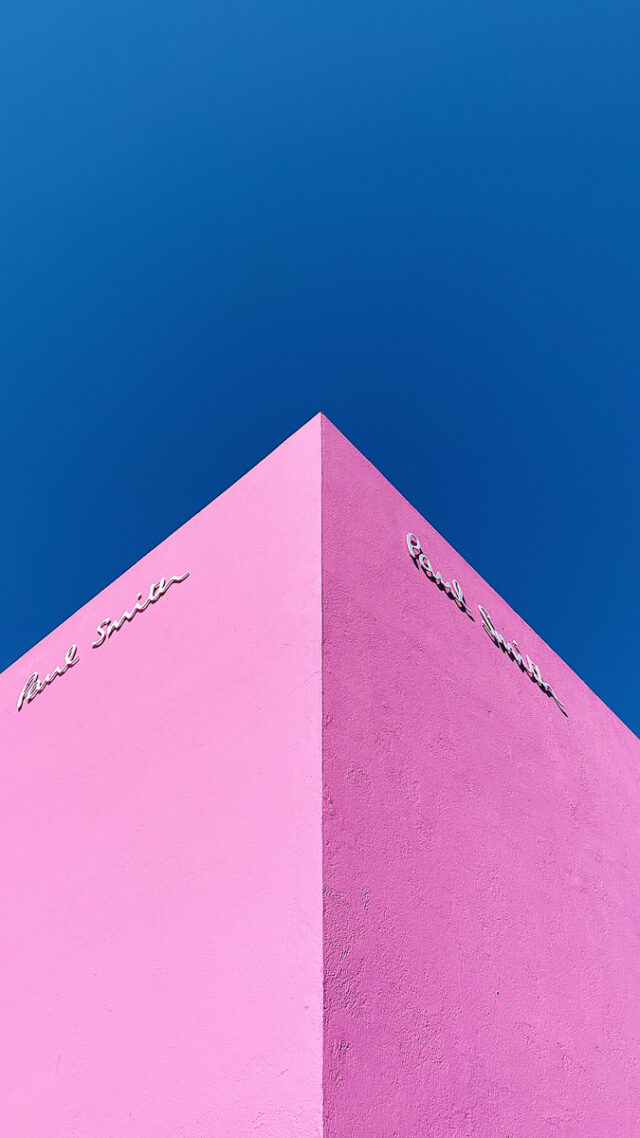 Then, make the most of your afternoon by discovering the vibrant neighbourhoods of West Hollywood and Beverly Hills. Don't miss out on must-see attractions like the Original Farmers Market, the Los Angeles County Museum of Art (LACMA), and the famous Rodeo Drive.
💖 Evening
Say farewell to your LA trip with a sip on a rooftop rosé at Perch. With breathtaking vistas of Los Angeles, Perch is the ultimate destination for any sun-loving Barbie seeking a picturesque sunset happy hour downtown.
If you have the time, indulge in a delightful dinner at Redbird in Downtown LA. This architectural marvel, once a cathedral, now offers innovative modern American cuisine coupled with imaginative cocktails.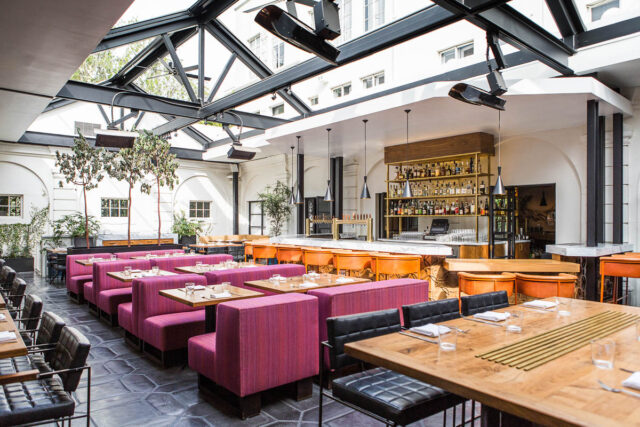 And there you have it – the best of Los Angeles in 2 days, Barbie style!
Map for your 2-day Los Angeles itinerary
We've put together a handy map with all the must-visit locations mentioned in our 2 days in LA itinerary:
Insider tips about visiting Los Angeles
No matter how you choose to spend 2 days in LA, we've got some awesome travel tips to level up your trip to LA:
Stay weather-savvy: While LA is known for its sunny skies, there are seasonal variations you should be aware of. Summer can be warm, but don't forget about the cool ocean breeze in the late afternoon. Winter can bring rain and the infamous "June gloom." To be even smarter, check the forecast for specific areas as temperatures can vary within miles. A trusty weather app will be your best friend!
Choose the right airport: Skip the hustle and bustle of Los Angeles International Airport (LAX) and consider flying into nearby alternatives like Burbank (BUR), Orange County's John Wayne Airport (SNA), or Long Beach (LGB). You'll save yourself from potential delays and stress.
Pack comfy shoes: Prepare for lots of walking when exploring LA. Make sure you have comfy shoes that can keep up with all the sightseeing.
Get ready to drive: While LA traffic can be a nightmare, a car is often the quickest way to get around. Plus, you'll have the opportunity to explore well-known scenic spots (like Angeles Crest Highway, Mulholland Drive or the Pacific Coast Highway) that can only be experienced by car.

Just be prepared for parking fees and stay on top of parking enforcement – read all the signs around you carefully when parking. Don't forget to use navigation apps like Waze or Google Maps to avoid getting lost in the gridlock.
Avoid rush hour: Plan your trips accordingly to steer clear of the notorious congestion – trust us, that is one infamous LA experience you won't mind skipping. Rush hour in LA typically runs from 7-9 am and 4-6 pm. Remember, traffic can be heavy outside of rush hour too, so give yourself plenty of time to get where you're going.
Consider public transit: While rideshare apps like Uber and Lyft are popular in LA, don't forget about the city's reliable public transit system. With six Metro lines, dedicated busways, and efficient bus routes, utilizing public transportation may be a better option for popular destinations like Downtown, Santa Monica, Chinatown, Little Tokyo, Olvera Street, Culver City, Pasadena, Universal Studios Hollywood or the museums in Exposition Park.
Hollywood and Beverly Hills insights: While Hollywood features acclaimed landmarks like the Walk of Fame and Grauman's Chinese Theater, don't expect to spot movie stars or see them living in Beverly Hills. Most studios have moved away, so skip the overpriced movie star home tours and focus on securing tickets to be in a studio audience if you want a chance to see a star. The Walk of Fame is much longer than you think, so if you're looking for a specific star, check its location in advance so you don't spend too much time wandering around looking for it.
Hollywood Sign hiking realities: don't believe the movie-fueled misconception that you can hike right up to the Hollywood Sign. While it's undoubtedly a must-see in LA, there are several hikes that will take you close to the sign with stunning views of the city. Just remember that the sign is monitored and patrolled by security, so be respectful and enjoy the view from a distance.
2 days in LA: Best Places to Stay
When it's time to book your hotel for your 2 day Los Angeles itinerary, it's crucial to consider an area that's not only close to the attractions you want to see but also aligns with your travel style.
Let's dive into some of LA's top neighbourhoods to help you decide where to stay.
We've even handpicked a few fantastic hotels in each neighbourhood to make the planning for your Los Angeles 2-day itinerary a breeze. Whether you're seeking a luxurious stay or a quirky experience, our list of recommended LA hotels has you covered!
Downtown Los Angeles
Looking to immerse yourself in the heart of the action? Downtown LA has it all! With a multitude of hotels, restaurants, and bars, you'll never be bored. Plus, you'll be just moments away from iconic attractions like the Staples Center and Dodger Stadium. Downtown LA truly comes alive after sunset, perfect for all you night owls out there!
Hotel Figueroa DTLA: An amazing 4-star upscale hotel with a captivating Spanish-colonial style! It's conveniently situated right across from the Grammy Museum in Downtown LA. The rooms are thoughtfully designed, combining historical charm with modern elements, and you'll love the stunning art collection they've curated.
JW Marriott Los Angeles L.A. Live: The 4-star JW Marriott, nestled right next to the Staples Center in the LA Live entertainment complex, is an absolute gem for sports fans and concertgoers alike! This luxurious hotel boasts an elegant lobby, a sun-drenched pool and patio, a variety of dining options, and a lavish spa with unique CBD treatments, making it a perfect haven to unwind and indulge in pure luxury.
Hollywood
If being at the centre of all the buzz is your thing, then Hollywood is the place to be! With a ton of hotels in the area, you'll be steps away from world-famous attractions like the Hollywood Walk of Fame and the Griffith Observatory. Hollywood is a food and entertainment hub, so get ready to experience a feast for your senses here!
1 Hotel West Hollywood: We absolutely love the 1 Hotel franchise, and this 5-star hotel is no exception. Right in the heart of the hip Sunset Strip, the West Hollywood hotel is like an urban oasis. It boasts sweeping views of LA you can view during a luxurious stay that's sustainable and pet-friendly. It's everything we could ask for and more!
Kimpton La Peer Hotel: Nestled in the vibrant West Hollywood Design District, this chic and airy property embodies the quintessential California aesthetic. Its prime location offers easy access to art galleries, trendy coffee shops, art murals, and an array of top-notch restaurants along Melrose Avenue!
Venice Beach & Santa Monica
Craving a more laid-back vibe? Look no further than Venice Beach and Santa Monica on LA's Westside. These coastal gems offer the perfect balance of relaxation and fun in the sun. Whether it's strolling along the impressive boardwalk in Venice Beach, riding the famous ferris wheel or exploring the vibrant Santa Monica pier and shops of the Third Street Promenade, you're in for a treat!
Santa Monica Proper: This downtown Santa Monica hotspot is a true gem! It's the one and only lifestyle luxury hotel in the neighbourhood. With its sandy palettes, beachy Art-Deco eccentricity, and a rooftop pool deck (yes, the only one on the westside!), it's the perfect place for a serene and laid-back luxury experience in the heart of Santa Monica.
Hotel June: Just a short distance from the vibrant heart of Venice Beach, Hotel June West LA celebrates the free-thinking spirit of California with its inviting mid-century pinks and terrazzo design. In true Barbie fashion, the pet-friendly designer hotel is all about embracing those sunny paradise vibes with your furry buddies by your side!
Best tours to take in Los Angeles
Need a little help to explore LA in 2 days? Why not take a tour! There are plenty of tours that will show you the best of LA in a short amount of time.
There are a wide variety of tours that will whisk you away to experience the absolute best of LA, even in a limited timeframe.
Here are a few of our favourites you'll love and consider adding to your Los Angeles 2-day itinerary:
Best day trips from Los Angeles
Have more than 2 days in LA? If you're looking to escape the city and explore other parts of SoCal, we've got you covered.
Here are some incredible ideas for day trips from LA:
✿ Santa Barbara: Just a scenic 2-hour drive north of Los Angeles, Santa Barbara offers a charming coastal escape. Immerse yourself in the beauty of the beach, indulge in delicious seafood at Stearns Wharf, or explore the historic Santa Barbara Mission.
✿ Santa Catalina Island: Hop on a short ferry ride from Long Beach and step into paradise on Catalina Island. This serene oasis boasts breathtaking views, adorable towns like Avalon to wander through, and the opportunity to spot dolphins, whales, and sea lions. You can even visit the location of the Catalina Wine Mixer made famous by Will Ferrell's Step Brothers movie.
✿ San Diego: Head south for a 2-hour drive to vibrant San Diego, a city bursting with attractions. Whether you're strolling through the trendy Seaport Village or marveling at the wonders of La Jolla Cove, you'll find something for everyone. Don't miss out on a sun-filled day at the beach or exploring a large variety of attractions in the iconic Balboa Park.
✿ Palm Springs: Looking for a peaceful retreat? Escape the city by driving just 2 hours east to Palm Springs. Relax by the pool, ride the Palm Springs Aerial Tramway for awe-inspiring vistas, or discover the area's captivating art galleries.
FAQs about visiting Los Angeles
How to get to Los Angeles?
🛫 By air: The most common way to get to Los Angeles, and most people fly into the Los Angeles International Airport (LAX), which ranks among the busiest airports in the world.
Alternatively, you can fly into Hollywood Burbank Airport, which is about a 25-minute drive to LA.
🚆 By train: Amtrak offers multiple routes that terminate at Los Angeles Union Station.
🚗 By car: You can also drive to Los Angeles from almost anywhere in the US. A road trip to LA can be an absolute blast. No matter where you're coming from, there are countless interstate highways that will lead you straight into the heart of Los Angeles.
How to get around Los Angeles?
Navigating the sprawling city of Los Angeles can feel intimidating for first timers. However, we have some helpful tips to make your trip to LA a breeze.
For maximum convenience and flexibility, renting a car is highly recommended (unless you're road-tripping, of course). Discover Cars is our go-to platform for comparing prices and policies from multiple rental car companies in one convenient spot.
If you'd rather avoid the notorious LA traffic, ride-hailing services like Uber or Lyft are a reliable alternative.
When is the best time to visit Los Angeles?
LA is a year-round destination with good reason! The weather rarely disappoints.
Keep in mind that summer is the peak season for LA, so expect slightly higher prices for accommodations and flights. If sweltering heat and intense humidity aren't your cup of tea, summer may not be the optimal time for your 2 days in Los Angeles getaway.
Winter in Los Angeles, on the other hand, can get chilly, although relatively mild compared to other parts of the country. Remember to bring a jacket for those cooler nights.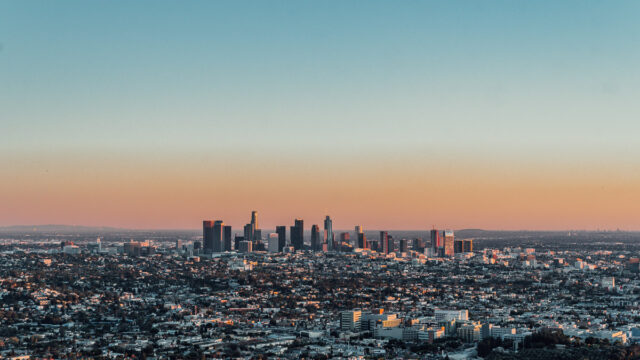 For the perfect LA experience, plan a trip in fall or spring. The weather is delightful and hotel prices are relatively lower before the tourist rush hits its peak.
The truth is, there's never a wrong time to visit Los Angeles. Each season has its own unique charms, so ultimately, it comes down to personal preference.
Is 2 days enough in Los Angeles?
It really depends on what you want to see!
Los Angeles is a huge city and has so much to offer. If you're eager to soak in all the attractions LA has to offer, two days might just scratch the surface.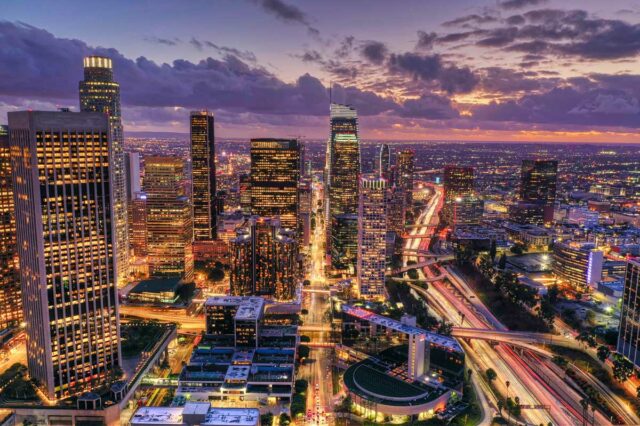 Having said that, our carefully crafted 2 days in Los Angeles itinerary will give you a taste of the city and let you experience some of the best food, culture, and nature the city has to offer, all through the lens of Barbie.
And hey, if you're looking to explore more of California within a limited timeframe, this might just be the perfect amount of time to spend in Los Angeles. Save some days for other incredible California destinations like San Francisco, Monterey and Carmel, and the 17-mile drive!
How many days do you need in Los Angeles?
Ideally, you will want to spend 5 days exploring Los Angeles if you don't want to be rushed and want to see everything.
What to do if you have more than 2 days in LA?
If you find yourself with an extra day or two to add to your Los Angeles 2-day itinerary, there's a whole world of incredible places waiting to be explored!
Here are some top-notch LA attractions that deserve a spot on your itinerary:
📍Getty Museum: An art and culture oasis, nestled in a stunning location. This art museum features a collection spanning from the Middle Ages to present, with architecture offering majestic views of Los Angeles and the surrounding hillside. Notable sculptures include Michelangelo's La Pieta.
📍The Broad: This incredible art museum houses 2,000 contemporary artworks from the 1950s to now. With a focus on modern and pop art, it not only aims to inspire a counter-culture, but also depicts subject matter that truly resonates with everyone.
📍Walt Disney Concert Hall: One of the best architectural landmarks in LA designed by the legendary architect Frank Gehry! It boasts an impressive interior and a 2,265-seat auditorium with truly mind-blowing acoustics (seriously, they are among the best in the world!). The best way to soak it all in is by attending a performance. Whether it's classical music, contemporary music, world beats, or jazz, you're in for a treat!
📍Universal Studios Hollywood: Unleash your inner child and immerse yourself in the magic of Universal Studios Hollywood. This world-renowned theme park offers thrilling rides, captivating shows, and memorable interactive experiences. From exploring the secrets of Hollywood to enjoying a wide selection of shops and restaurants, there's never a dull moment at Universal Studios.