This site uses affiliate links and we may earn a small commission when you use our links and make a purchase without incurring additional fee yourself. Many thanks for supporting this website. Please see our disclosure page for more details.
Pack your bags because California is calling! If this is your first time planning a trip to California, it can be tough to decide where to start. Our California travel guide is designed to answer every question you would have in your trip planning process!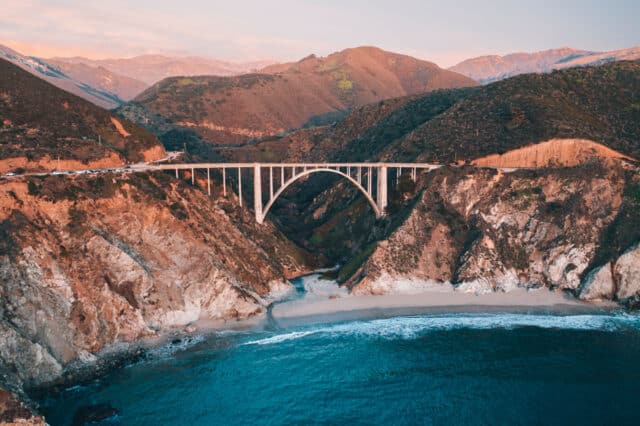 From deciding when to go and what to see, to how to get around and what to pack for your California road trip, we will walk you through each step so that you'll have the best California vacation possible! Let's get starte
Where is California?
Before deciding where to go in California, it is important to have a general idea of the geographical location of the Golden State and its big cities.
Let's take a quick look at the map of California below.
Map of California
Overview
California stands on the far western end of the USA. It meets the Pacific Ocean on the west while sharing borders with Arizona and Nevada to the east (Las Vegas is nearby and it's commonly included on a road trip to California).
The sunny state stretches from the Mexican border in the south for nearly 900 miles (1448 km) to the state of Oregon in the north.
Northern California (NorCal)
In the northern part of the state, you'll discover forests with redwood trees that are about 380 feet (115 metres) tall—about the length of a football field! East of the redwoods is Mount Whitney, the highest peak in the 48 contiguous states and part of the Sierra Nevada mountain range.
Big cities in northern California include Sacramento (the capital), San Francisco and San Jose. The world's largest tech hub Silicon Valley and America's most celebrated wine region, Napa Valley, can also be found here.
Central California
The centre of the state includes Santa Cruz County in the north and all of Santa Barbara and Ventura counties in the south. The sun-kissed coast is dotted with idyllic beach towns. One of the prettiest drives is the Big Sur, offering memorable ocean vistas between Monterey and Carmel-by-the-Sea and the northern tip of San Luis Obispo County.
Southern California (SoCal)
As you travel south, you will find the crowds. Some come to Los Angeles for Hollywood's star power, and some make magic happen at Anaheim's Disneyland Resort. Some travel east to the 25,000-square-mile Mojave Desert, while others spend happy days on sunny beaches in San Diego.
When is the best time to visit California?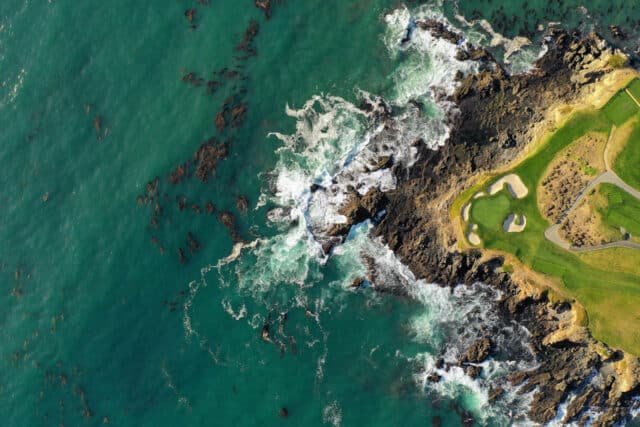 Most of California benefits from a pleasant Mediterranean climate (cool, rainy winters and dry summers) that makes it a popular year-round tourist destination. Having said that, it is a large and diverse land so the climate varies widely depending on the terrain (coast, inland, mountains) you're visiting.
The coast enjoys a mild, temperate climate, but is covered in fog in the summer (usually June-August is the foggiest). In San Francisco, the notorious fog even has a name "Karl the Fog," with a Twitter and Instagram account!
Farther inland, expect extreme temperatures, colder winters and hotter summers. Death Valley, one of the hottest places on Earth, gets extremely hot and dry in the summer, running above 120℉ (49℃) in the shade during daytime! Snowfall is commonly seen in the northern mountainous area such as Mt. Shasta and Lake Tahoe during winter months from December to February.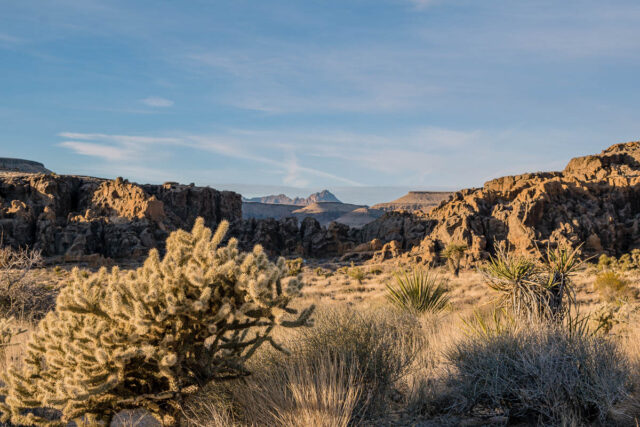 Most of California, though, is marked by only two distinct seasons: a rainy season and a dry season. The rainy season runs from October to April in northern California and from November to March or April in southern California.
So when you plan a California trip, our best suggestion is to visit during the shoulder season (April-May, Sept-Oct), when you can take advantage of mild temperatures, sunny days and fewer crowds.
How many days should you spend in California?
Now that you've decided when to come to California, the next question is how long should you stay? California is huge – did you know that it takes over 12 hours to drive from northern California to southern California without traffic and or any stops?
And there's so much to see and do in between! You really could spend months here if you want to explore every single destination in the State. But sadly not all of us have the luxury to take months-long vacations.
Depending on what you want to see and where you're coming from, your California vacation could easily be as short as a weekend for a city getaway to San Francisco, Los Angeles, or San Diego. Or, if you want to see a little more, consider 1-2 weeks for a coastal road trip to California along the Pacific Coast Highway. Even better, combine urban exploration with outdoor adventure to get the best of both worlds, which you can swing in 7 days.
To get the most out of the state, we'd recommend planning a trip to California that lasts at least two weeks.
Where should you go when visiting California for the first time?
Our advice to first time visitors to California is to start your trip in one of the big cities with major airports—San Francisco, Los Angeles, or San Diego.
Convenience plays a key role as these cities are easily accessible by air, which is important for international travellers. They are also packed with excitement and have enough variety to keep you entertained, no matter your interests. Lastly, you can easily get around without renting a car.
Here's what you can expect in each of the metropolitan cities in California:
San Francisco: The hilly city boasts jaw-dropping ocean views, world-class cuisine, hip cafes, and colourful Victorian style houses. We love it for its laid back culture and how it maintains a balance of history and modernity. The city is big yet manageable for exploration for first-time travellers. Doubtlessly, Golden Gate Bridge is the top attraction in SF and we never get bored looking at it!
Los Angeles: Home to the Hollywood sign, the city is the entertainment capital of the world. Just as you saw in the movie La La Land, this is where people who wish to make a name for themselves in show business come to realize their dream. You can get behind-the-scenes looks into the world of filmmaking and television broadcasting at studios like Paramount Pictures Studios and Warner Bros. Studio. Those who love action-packed entertainment should look into spending a day or two in Universal Studios Hollywood or Disneyland in Anaheim!
San Diego: There are many reasons to visit San Diego, but with 70 miles (112 km) of shoreline, the southern city offers some of the most beautiful beaches in the country! And the warm climate makes it an appealing destination for beach activities like surfing, paddle boarding, swimming, and boating.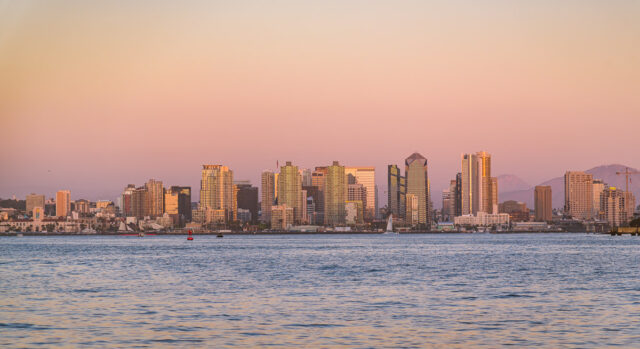 Each city has its own appeal and is so different from the others. The ideal plan is to choose one of the 3 cities as your starting point, stay there for 2-3 days, then add some nearby destinations mentioned below to your California road trip itinerary.
What other destinations should you include when planning a California road trip?
California has a wealth of natural beauty – from giant redwoods and snow-capped mountains to expansive deserts, and idyllic beaches. Here are the best places worth exploring in California:
Northern California
Redwood National and State Parks: comprises one national park (Redwood) and three state parks (Del Norte Coast, Jedediah Smith, and Prairie Creek). It is home to the tallest trees on earth!
Lake Tahoe: the second deepest lake in the USA. It sits between California and Nevada.
Sonoma & Napa Valleys: These two valleys have over 30 diverse growing regions, producing some of the country's – and the world's – most celebrated wines. When planning a trip to Napa Valley, our advice is to plan your tastings, especially at the famous wineries, during the week to avoid big crowds.
Central California
Monterey Bay: a hotspot for wildlife viewing. Sea lions, seals, otters, and whales can often be spotted by the coast. 17-Mile Drive is a must-see. If you're staying overnight, we suggest booking your accommodation at Carmel-by-the-Sea, a charming fairytale village nearby!
Big Sur: a rocky stretch of coastline along the Pacific Coast Highway between Carmel Highlands and San Simeon. You will find plenty of hiking opportunities and beautiful photo spots (Bixby Bridge, Pfeiffer Beach) along the way.
San Luis Obispo (SLO): A sleepy town along Big Sur. Unlike the bustling scene at Santa Monica, the historic town has a laid-back charm filled with historic architecture, eclectic shops and hip eateries.
Yosemite National Park: one of the most famous and popular national parks in the US. It is best known for its gigantic granite domes and cliffs, giant sequoia, and towering waterfalls
Death Valley National Park: lies in the Mojave Desert and is the home to barren Badwater Basin, which is the lowest point in North America, as well as the Furnace Creek – one of the hottest places on Earth.
Southern California
Joshua Tree National Park: It is a treat to explore its dramatic geography. The odd-shaped Joshua Trees make for incredible photos!
Palm Springs: a desert oasis city known for its mid-20th century modern architecture. A great place to play golf, relax and enjoy spas!
How to get around California?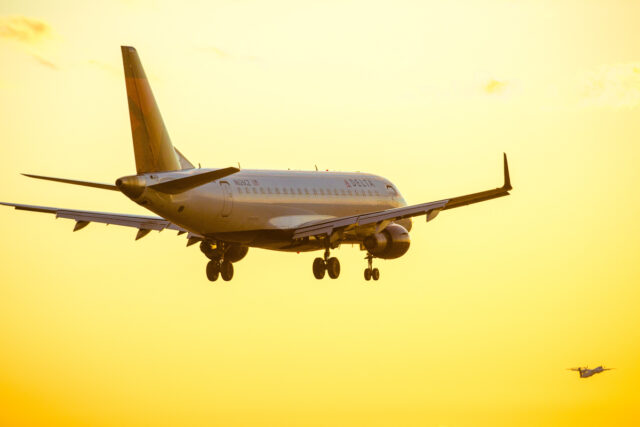 ➤ By air: Save time by hopping on a flight!
Three major airports service northern California: San Francisco International Airport (SFO), San Jose International Airport (SJO), and Sacramento International Airport (SMF) in the Central Valley.
In Southern California, major airports are Los Angeles International Airport (LAX) and San Diego International Airport (SAN).
Numerous smaller regional airports are scattered throughout the state serviced by domestic carriers. For example, Avelo, JetBlue and Southwest all have comprehensive networks of California flights.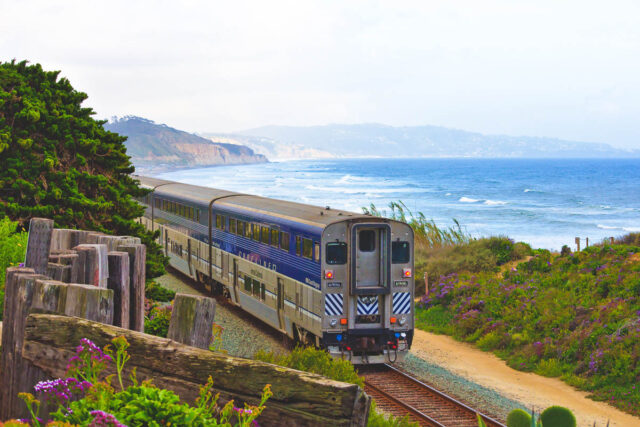 ➤ By train: Take a scenic train ride on Amtrak!
The rail carrier not only operates long-distance trains that connect the state with other parts of the USA, but also run regional trains and connecting buses to more than 150 destinations within the Golden State! On a rail journey, you can easily explore top cities such as San Diego, Los Angeles, Santa Barbara, San Francisco and Sacramento, travel through national parks like Yosemite, and escape to beaches like Malibu!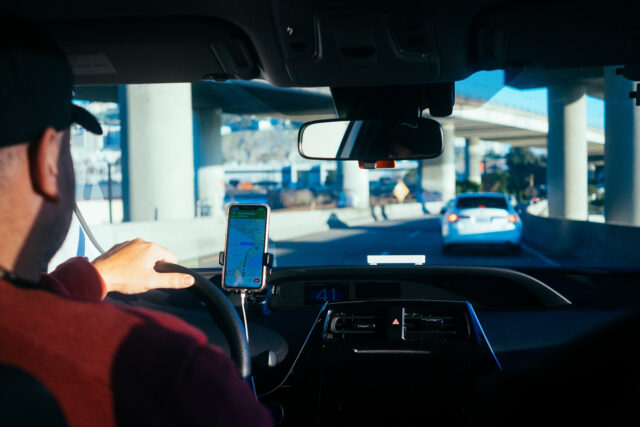 ➤ By taxis and ride-hailing services: Uber and Lyft offer services throughout the state. You can get an estimate here for Uber and here for Lyft.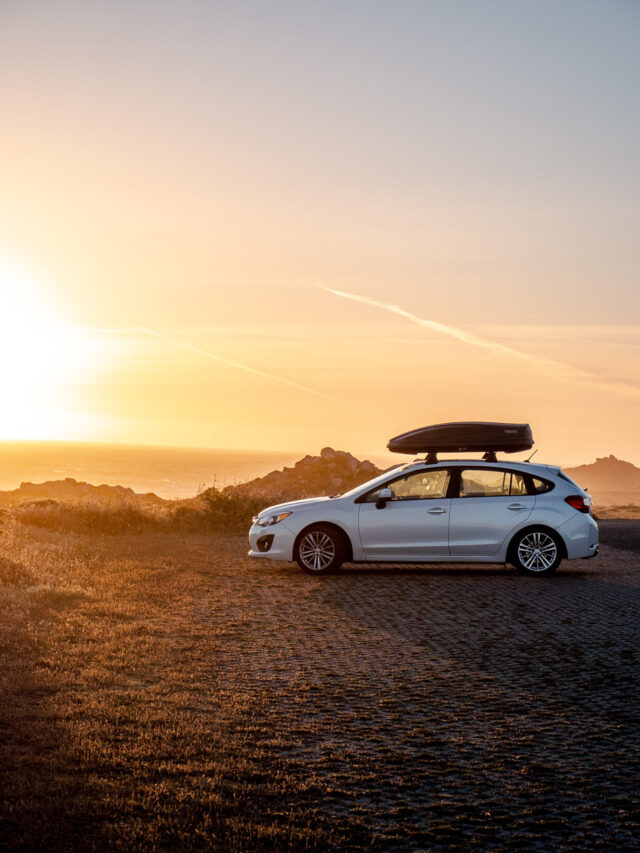 ➤ By car: For the utmost convenience and flexibility, rent a car! However car rental comes with some hassles such as parking. Is this a good option for you? Keep on reading in the next section.
Do you need a car in California? If so, how do you rent a car in California?
Big cities in California have an extensive public transportation network. In San Francisco, for example, you can use the Muni system, the city's network of buses, subways, streetcars and cable cars, to explore all corners of the city. Similarly, Los Angeles is well-connected by L.A. Metro via bus, rail and bike, and San Diego's MTS operates a reliable bus and trolley system in the region.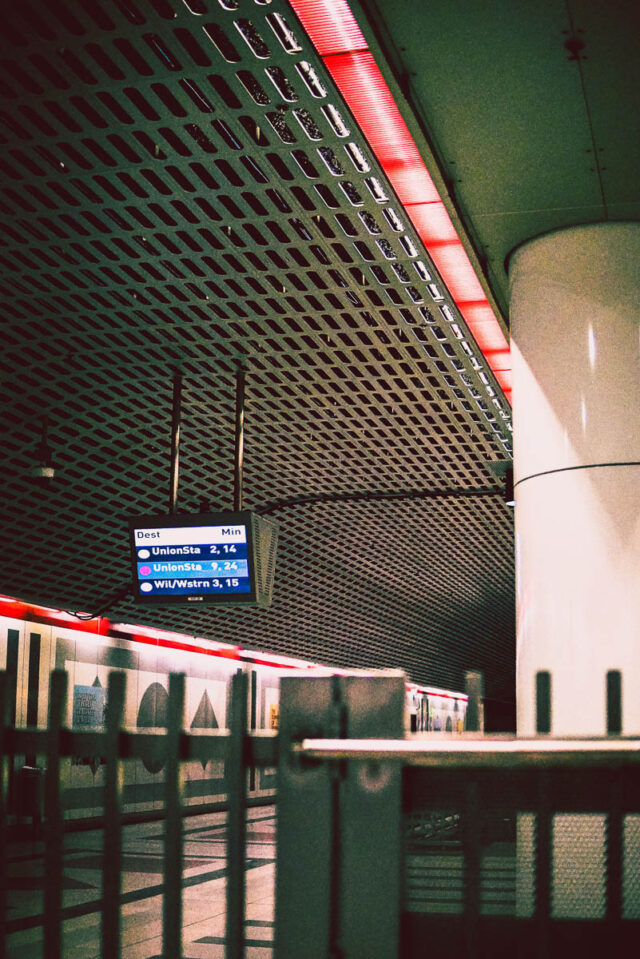 You can easily get by without a car in big cities. In fact, it is easier to explore without the car because finding parking in the cities is a nightmare!
However, if you want to explore outside the city boundary, visit the national parks, or drive the famous Pacific Coast Highway, then you absolutely need a car.
You can find car rental companies like Hertz, Avis and National, stationed at major airports or in the downtown core of a city.
Click here to find the best car rental deals!
Most car rental companies require you to pick up and return at their storefront. If you prefer to have the rental car delivered to you, consider Kyte! We fell in love with this service because its hassle-free operation saved us so much time!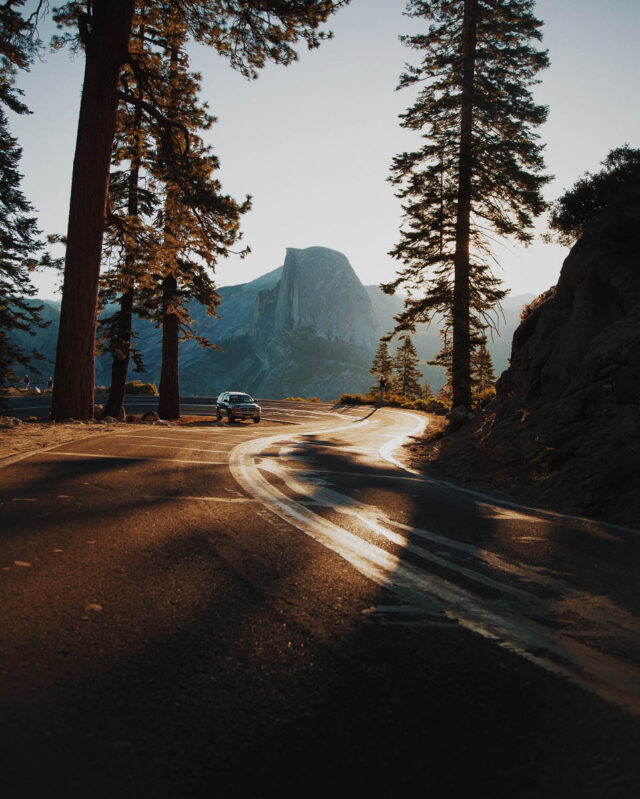 What do you need to rent a car?
To rent a vehicle, you'll typically need to be at least 25 years old, hold a valid driver's license, and have a major credit card.
For out-of-the-country visitors, an International Driving Permit (IDP) is required if your license doesn't have a photo or isn't written in English. Make sure to carry your home license together with the IDP.
Additionally, California law requires liability insurance for all vehicles. Check your auto insurance policy back home or your credit card's travel insurance policy to see if you're already covered. If not, there's usually an option to pay $10 to $30 per day for an insurance package at the car rental place.
What is parking like in California?
Parking is usually plentiful and free in small towns and rural areas, but often scarce and expensive in cities. Downtown and hotel parking garages in San Francisco and LA can be costly, ranging from $30 to $50 per day.
When parking on the street, pay attention to the restrictions (e.g. street-cleaning hours, permit-only residential areas) and colored curbs, or you may be ticketed and towed. In Carmel, we were careless with street parking, missed the red curb marking, and ended up having to pay a $50 fine!
Where to stay in California?
➤ City breaks
California cities like Los Angeles, San Francisco, San Diego, and San Jose need little introduction. There is a huge range of accommodation options available to meet your budget and needs.
Find the best hotel deals for:
→ Los Angeles on Agoda // Expedia
→ San Francisco on Agoda // Expedia
→ San Diego on Agoda // Expedia
→ San Jose on Agoda // Expedia
➤ Beach vacations
Away from the city lights, California promises spectacular coastline, dotted with trendy beach towns, superb surf spots and vast stretches of wilderness.
If you're planning a coastal road trip, we highly recommend booking a night or two at a cozy AirBNB or chic seaside property in Carmel-by-the-Sea, Santa Barbara, Malibu, or Laguna Beach.
You can bask in that Californian sunshine and admire the rugged seashore. Monterey is a well-known destination; however, it is extremely touristy so we recommend staying in Carmel instead for more privacy.
➤ Mountain escapes
For the ultimate mountainous escape, break up your itinerary by lodging in the enormous Yosemite National Park, Death Valley National Park or the Sequoia National Forest.
Palm Springs, on the other hand, offers a retro gateway to the wonders of the Sonoran Desert — and boasts hot springs, stylish hotels, and spas. Alternatively, look into the ski hotels and resorts around Lake Tahoe if you enjoy cooler climates.
➤ Wine-cations
Wine lovers would enjoy a trip to the wine regions. Napa, Calistoga, and St Helena are good places to start. For a quieter and more secluded experience, you may want to check out quaint towns nearby like Glen Ellen. Serious foodies would not want to miss Healdsburg or Yountville, which has more Michelin stars than any other town in the USA!!
Pro tip: To get the best deals on accommodations, make your bookings in advance, especially if you're visiting during the busier months. We use TripAdvisor to compare pricings across hotel websites and 3rd party booking platforms, then decide where to book based on the prices.
What to eat in California?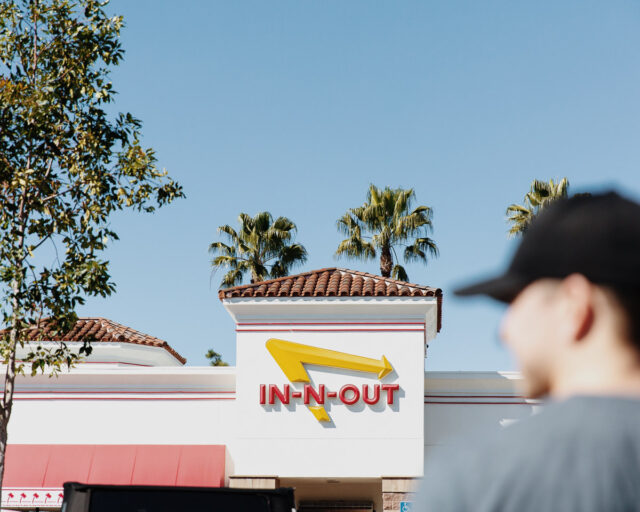 Many people associate In-N-Out burgers with California. It's true that the chain started in the Los Angeles suburb of Baldwin Park, but what exactly is Californian cuisine?
The type of dishes you'll find in California focuses on fresh, simple preparation and the use of local and sustainable ingredients. You can also expect to find food that is creative, fusion, and health-conscious (think acai bowls and avocado toast).
With 89 Michelin star restaurants in California (as of 2022), the world's best restaurants are at your fingertips – the most in the country! You'll certainly have no shortages of high-quality restaurants to try if you fancy a memorable dining experience. Just be sure to secure a table well in advance!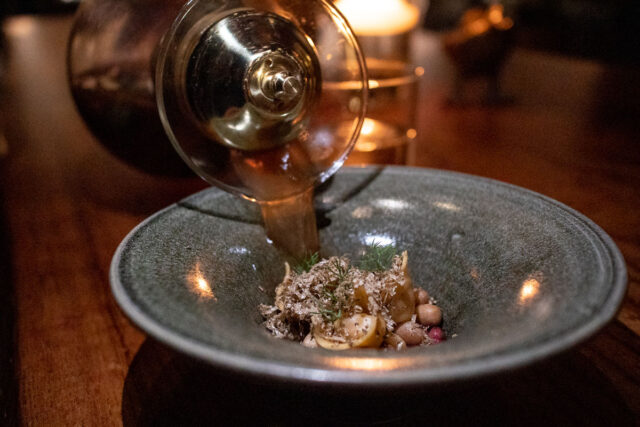 In the southern region, the exceptionally rich Mexican culture gives rise to Mexican-inspired cuisine (aka Cal-Mex), thanks to the big Mexican population! In contrast to Tex-Mex which is largely beef and pork, Cal-Mex uses more chicken and seafood. It also tastes lighter, not as spicy and more subtle, compared to the bolder, spicier flavours in Tex-Mex dishes. Alberto's Mexican Food is a popular chain in SoCal – it's affordable, authentic, and its carne asada fries are to-die-for!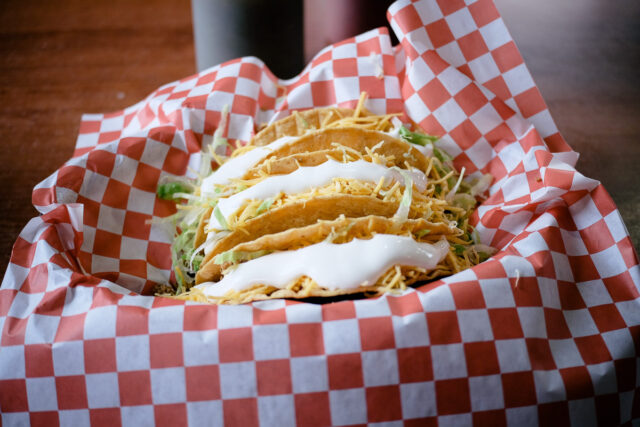 How much would a week-long California road trip cost?
Planning a road trip to California and wondering how much a 7-day trip will cost? It depends on what sort of trip you want to experience, what kind of traveller you are and what experiences you want to enjoy.
We always plan our trip around food and don't mind paying a little more for nice restaurants and unique boutique hotels so our budget reflects that. But there are plenty of choices for cheaper food and accommodations if you are working with a small budget.
Here are some general guidelines to help you ballpark the cost of your trip:
Accommodations: This will probably be the most expensive part of your budget. For most city stays, if you choose to stay in a mid-range hotel you can expect to pay at least $200-400 per night. For luxury accommodations, it ranges between $500-800 per night depending on the season and location. Costs will be lower for more remote destinations.
Rental car and gas: Rental car is essential for a California road trip, and gas is something you won't want to overlook when planning your vacation budget! The average cost to rent a car in California is approximately $170 per day. A gas estimator like GasBuddy is handy in giving you a rough estimate of how much your trip will cost.
Food: You can eat at less expensive places or splurge on more expensive options. We would budget around $50-$70 per person per day for eating out at mid-level places (not including drinks and tips).
Activities and entertainment: Factor in the tours you plan to go on during your trip. Do you plan to rent a kayak? Are you going for a wine tasting? Are you joining a whale watching tour? Are you spending a day at Universal Studio?
For a comfortable budget, we'd suggest starting with at least $250-300 per person per day. This is with two people sharing accommodations and a rental car. You will then factor in extra costs for tours and activities you plan to take.
What practicalities do you need to beware of in California?
Make note of these few things prior to visiting California:
✓ Electricity
Electrical voltage in the USA is 120v, with power plugs of Type A & B (two pin or three pin).
If you're coming from much of the rest of the world, including Europe, the UK or Asia, you will definitely need a travel adaptor.
Most electronics like laptops and phone chargers accept a universal voltage whereas higher power devices like hair dryers do not. However, it is always a good practice to check if your equipment or devices support the 120v supply.
✓ Internet Access
You can find free WiFi at most hotels, cafes, and restaurants.
If you need constant access to the internet, we recommend buying a travel SIM, either in the form of a physical SIM or an eSIM. Please note that this will require your phone to be unlocked. We have personally tried TravelSim and KnowRoaming before, both provide eSIM service. Between the two, KnowRoaming has more affordable plans.
✓ Water
Tap water is generally safe to drink in California. Pretty much any restaurant or bar will serve tap water for free, though you might need to specifically ask for it.
✓ Car safety
Car break-ins are a huge concern in California, especially in big cities like San Francisco. One piece of advice that every Californian would give you is to never leave things in your car–not even your phone cable!
What documents do you need to travel to California?
For travellers coming from outside the USA, you'll need to prepare the following documents before you travel to California:
A valid passport for 6 months starting from the day of the arrival;
A visitor visa or ESTA to get into the United States (Canadians don't require either to enter USA);
Proof of vaccination;
An international driving license if you plan on driving in California;
A credit card;
A travel insurance that covers both medical emergencies as well as trip cancellation and interruption. This is optional and always good to have as you never know what could happen.
What to pack for your road trip to California?
Here are some essentials to pack for your trip:
For more details, check out our comprehensive California packing list.
What souvenirs to bring back from California?
Want to bring a piece of California back with you? Here are some (edible) gift ideas for you!
Napa Valley wine
Chocolates from See's Candies or Ghirardelli
Salt water taffy
California olive oil: we've heard great things about Olive Crush and Olivina
Palo Alto Firefighters pepper sauce
Spices from Oaktown Spice Shop
---