This site uses affiliate links and we may earn a small commission when you use our links and make a purchase without incurring additional fee yourself. Many thanks for supporting this website. Please see our disclosure page for more details.
Wondering what to do in Maine while making your way up coastal Maine? The "Vacationland" offers an abundance of fun for nature seekers and foodies, and it is a perfect addition to your cross country road trip. Consider this bucket list of exciting activities while planning a road trip around the coast of Maine. These adventures promise to give you an unforgettable Maine experience!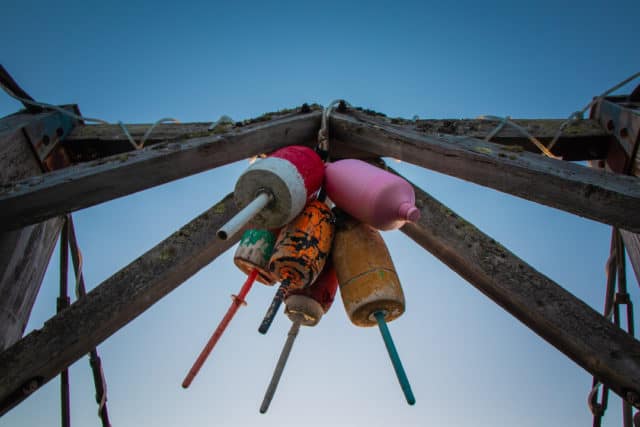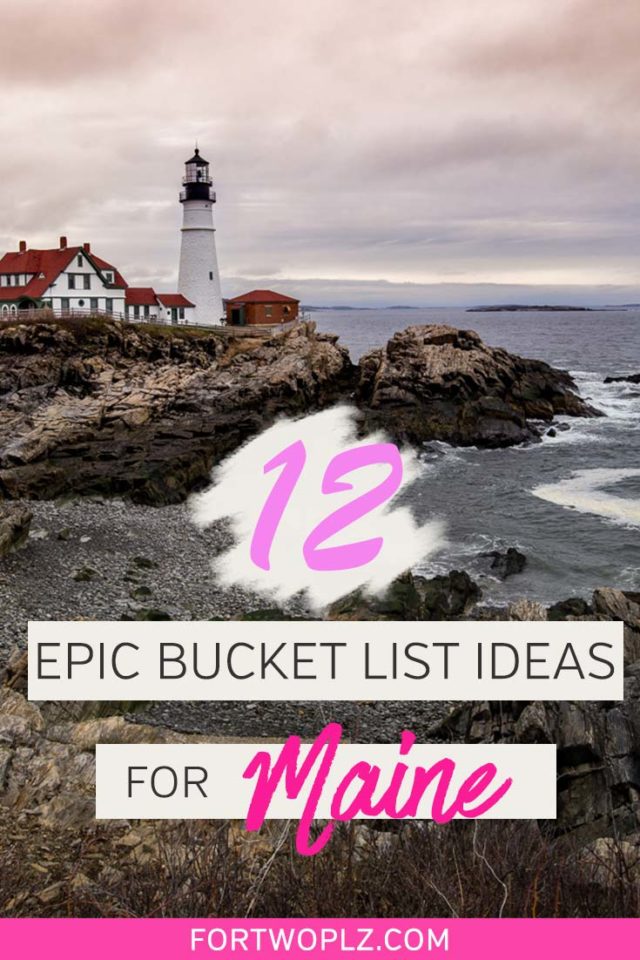 First time visiting Maine? These Maine travel resources will make your trip planning a breeze:
→ eSIM: Knowroaming and Airalo both have affordable USA data plans.
→ VPN: Boost your privacy and internet security with NordVPN.
→ Car rental: Discover Cars is great at finding and comparing the best car rental deals.
→ Flights: Find the most competitive price through Expedia!
→ Hotels: Expedia usually has the best rates (plus, members earn additional rewards!). We also recommend comparing prices on Tripadvisor.
→ Tours: Here are some of our favourites…
❋ Set sail on a windjammer & enjoy Maine's coastal scenery on this sailing tour
❋ Travel to Maine's best whale feeding grounds to see whales, dolphins & puffins!
❋ Hop on a Boothbay Harbor cruise to see playful seals & picturesque lighthouses!
❋ Stroll through Bar Harbor and taste your way through town!
❋ Self-guided audio tour through Acadia National Park (no internet connection required!)
1| Chasing Lighthouses
One of the fun things to do in Maine is lighthouse hopping. With more than 60 lighthouses dotting Maine's coastline, you will not run out of lighthouses to visit.
In the past, these lighthouses guide ships toward safe harbor away from dangerous rocks; today, their purpose is more aesthetic than practical. Some of the most photogenic and famous Maine lighthouses are Bass Harbor Head Lighthouse in Acadia National Park, Marshall Point Lighthouse in Port Clyde, Owls Head Light in Rockland, Pemaquid Point Lighthouse in Bristol, and Portland Head Light in Cape Elizabeth.
Instead of self-driving, there are many Maine lighthouse tours you can join. We highly recommend Summer Feet Cycling's 5 Lighthouse Bike Tour that takes you to five iconic lighthouses on the shores of Casco Bay by bike!
Interested in seeing all the famous Maine lighthouses?
Click
here
to view the Maine lighthouses map!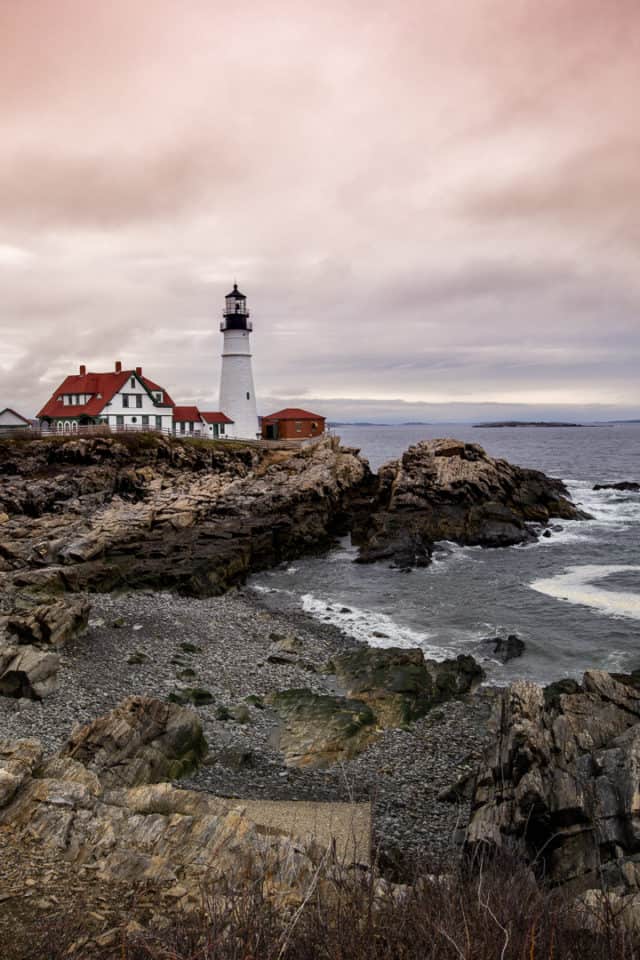 2| Take A Lobster Fishing Trip
Summer is the best time to visit Maine for a good reason – the lobsters!! Even though Maine lobster season runs year long, mid-summer to mid-fall is when Maine lobsters are abundant and have the best flavor!
It's true that you can't go lobster fishing in Maine without a license (which is not easy to get for non-resident), but it is still possible to go lobster catching. The trick is to join a Maine lobster boat tour with a licensed lobsterman.
Lucky Catch Cruises is a reliable operator running lobstering excursions from Long Wharf in Portland, Maine. Outside Portland, Boothbay Harbor and Stonington are the best coastal towns in Maine to go lobstering.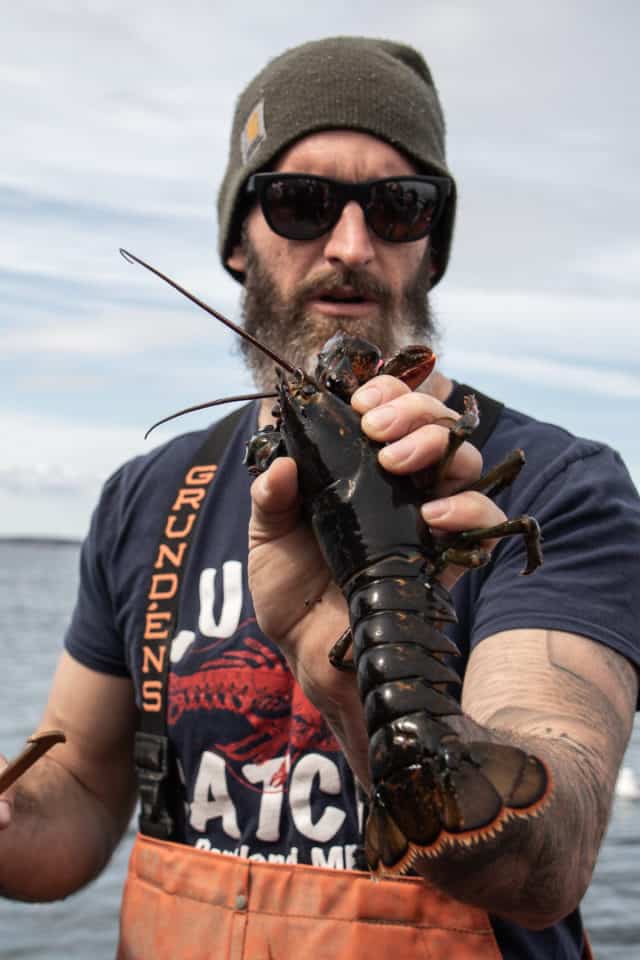 3| Follow in Nearings' Footsteps and Live a Good Life
Living a simple life, intentionally and on purpose, seems to be the trend these days. But the philosophy isn't entirely new. In fact, there is a massive "back-to-the-land" movement in North America back in the 1960s and 1970s. It was advocated by Helen and Scott Nearing who eventually moved to Brooksville, Maine and built The Good Life Center.
The hand-built stone home is a demonstration of their self-sufficient homesteading lifestyle. 20 years after their passings, The Good Life Center still attracts thousands of people from around the world each year to come to learn practical homesteading skills and discover ways to live in harmony with nature.
In the summer months from June to October, The Good Life Center is open to the public to tour the organic gardens, stone home, and wooden yurt to get a glimpse of the Nearings' simple sustainable living.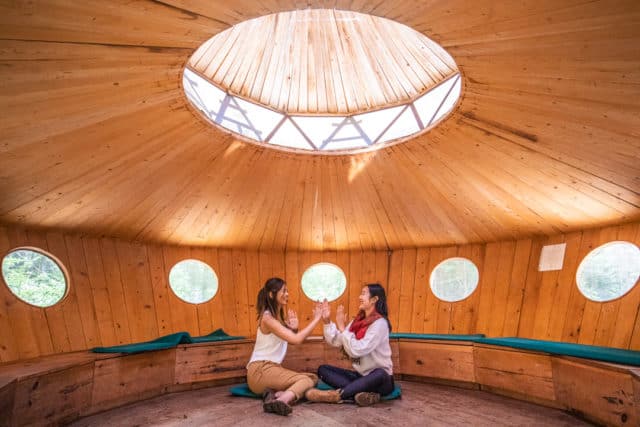 4| Kayak in Bioluminescent Bay
You don't have to go all the way to Florida or Puerto Rico to observe bioluminescence. You can see the natural phenomenon of glowing blue waters right here in Maine!
The quaint seaside village of Castine in midcoast Maine is one of the few special places to watch mesmerizing bioluminescent plankton light up the shoreline. Castine Kayak Adventures runs bioluminescence night paddle tours in the summer for those who'd love to witness the mother nature's most stunning aquatic light show! It truly is a magical experience to do on your New England travel!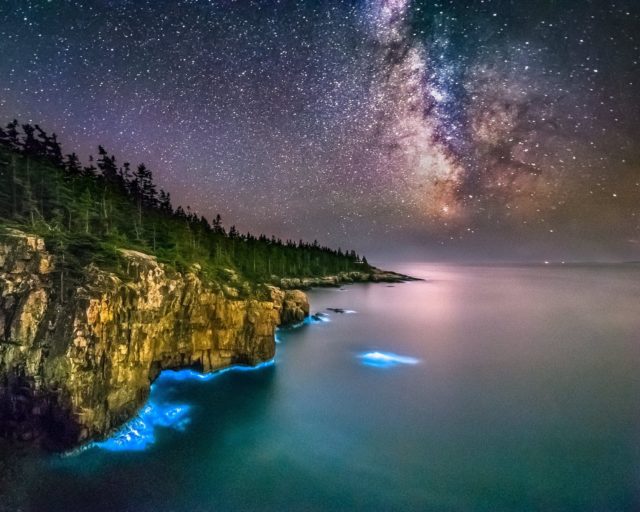 5| Go Ashore for a Picnic
Maine is blessed with a wild and dramatic landscape, take advantage of that! When the weather gets warm, go ashore for a picnic and enjoy the Atlantic Ocean crashing against the rocks.
Find a spot with a lighthouse in the background to create an extraordinary experience. Portland Head Light and Fort Williams Park have several picnic tables and benches seaside for you to take in the views.
For a more secluded experience, we recommend embarking on a scenic drive in Maine and heading up north to the midcoast. There are plenty of beautiful spots for a Maine coast picnic. Giant's Stairs in Harpswell is one of our favourites as well as the Pemaquid Point Lighthouse Park in Bristol.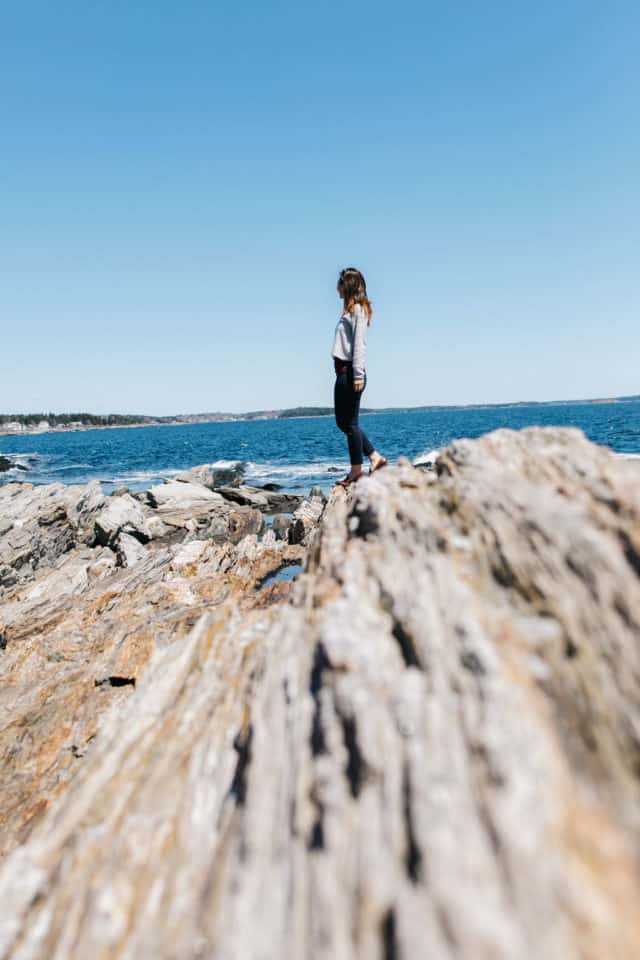 6| Stepping Back In Time at Fort Knox Historic Site
History buffs would love a trip to the Fort Knox Historic Site. Located in the town of Prospect in Down East region, Fort Knox played an important role in the northeast border disputes with British Canada back in the 1800s. In 1844, the fort was built to protect the area from British naval attack.
Fort Knox is Maine's largest historic fort, serving as a wonderful place to relive the history of the troops who served to protect American interests in the past.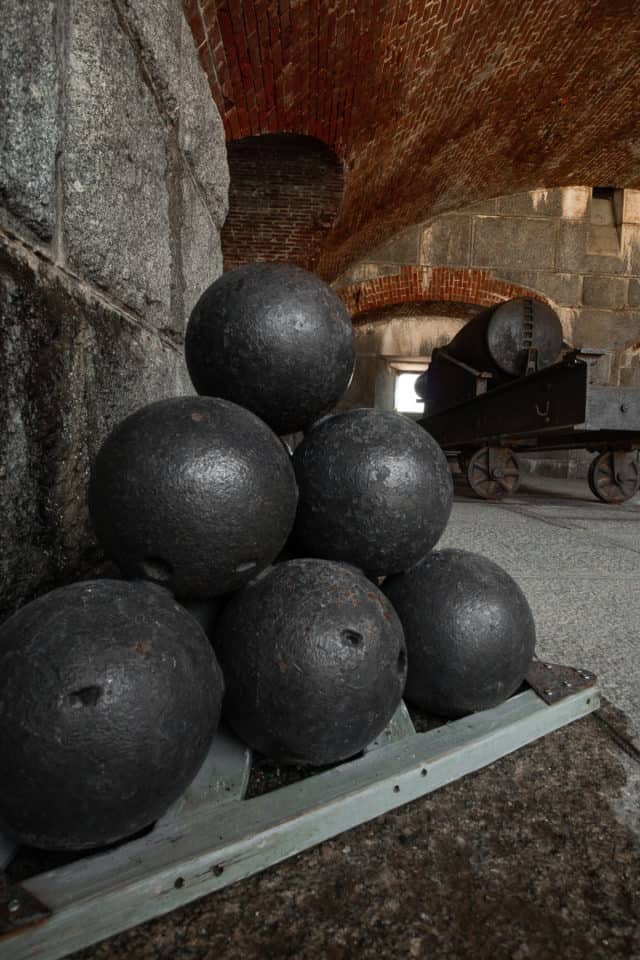 7| Stay Overnight at a Century-Old B&B
If you're into unusual accommodations for your vacation, we've got one recommendation for you: the historic Pentagoet Inn in Castine.
This bed and breakfast in coastal Maine started its life more than 100 years ago as an elegant 3-story, Queen Anne-style mansion. It doubles as an antique shop, with antiques and collectibles featured throughout the entire inn.
All the rooms are uniquely themed, each tastefully furnished with vintage lithographs and old-fashioned floral coverlets, and comes with its own private baths. It is journey back in time!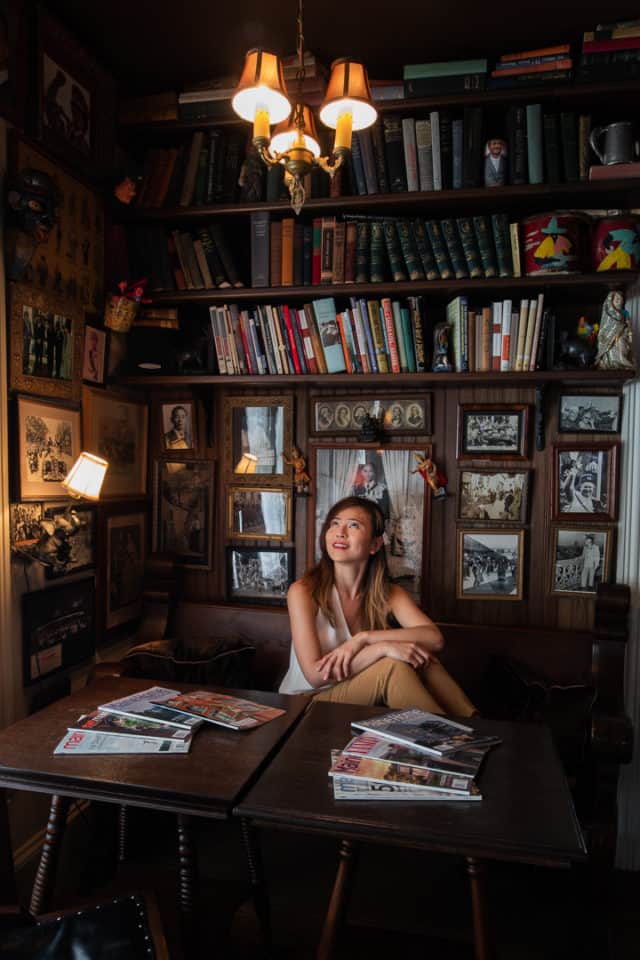 8| Take a Gardening Class at Coastal Maine Botanical Gardens
Fancy to pick up some gardening skills? Join a class at the Coastal Maine Botanical Gardens.
Most people visit the botanical gardens in the summer to relax and admire the beautiful plants. But being actively involved in the gardening process can be just as soothing. (we're not bluffing – studies show gardening can benefit your physical and mental health!)
Here, at Coastal Maine Botanical Gardens, you can buy tickets to learn the basic parts of plants, incorporating edibles in traditional landscape, constructing garden tuteurs, gardening with ornamental vines, and more!
9| Give Potato Donuts a Try
Everyone loves a deep-fried donut, but have you ever tried a donut made with mashed potatoes?
Holy Donut in Portland, Maine replaces flour with mashed potatoes to create a healthier version so that people don't need to feel guilty anymore for eating these sinful sweets.
By substituting mashed potatoes for flour, the fried treats actually retain more moisture and yield a denser texture. What a guilt-free way to indulge your cravings!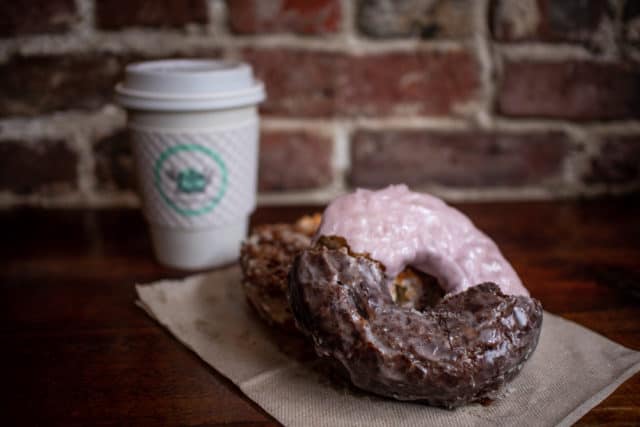 The city of Portland has so many delicious eateries worth discovering. If you're into the food scene, use our 36-hours foodie itinerary in Portland as the inspiration for your trip planning!
10| Sample Everything Blueberry
Do you know that Maine is the largest producer of wild blueberries in the world? The state grows so many Maine blueberries that you can find this antioxidant superfood in all sorts of dishes!
Blueberry pies and blueberry pancakes are nothing special. Eateries can get really creative when it comes to inventing blueberry recipes. Blueberry sour cream ice cream, blueberry margarita, and blueberry chutney are some of the most unusual food ideas we've come across. We challenge blueberry lovers to try as many blueberry dishes as possible on your Maine road trip along the coast!
11| Have a Close Encounter with the Whales
Whale watching in Maine is a once-of-a-lifetime adventure. It gives you a spectacular up-close encounter with the humpback, pilot, minke, finback and right whales.
Maine whale watching season starts as early as mid-April when hungry whales arrive to feed on sand eels, copepods, plankton, and fish. Most of them leave around late October to the south for warmer waters.
Maine whale watching tours depart from Kennebunkport, Portland, Boothbay Harbor, Milbridge, Lubec, and Bar Harbor, Maine. Don't miss out on this precious opportunity to observe these majestic creatures in the wild!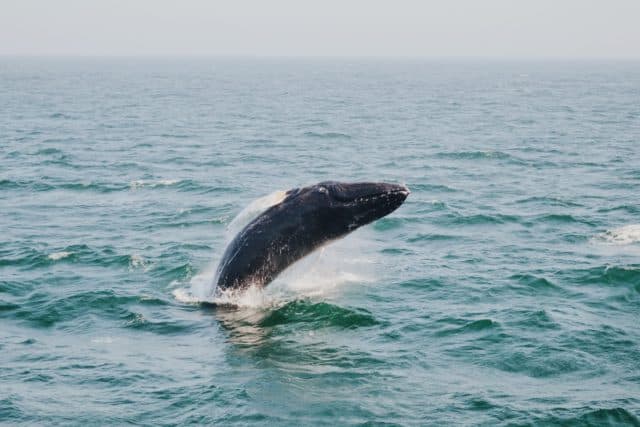 12| See Puffins Up-Close
Whales are not the only wildlife you can see in Maine. Puffin watching is another popular thing to do in Maine in summer.
These little clown-like birds are very shy. They live only on outer islands, away from people. To see them, a boat ride is inevitable.
Where to see puffins in Maine? Eastern Egg Rock in the midcoast region is the most popular destination to go puffin watching in Maine. Machias Seal Island, Matinicus Rock, Petit Manan Island, and Seal Island National Wildlife Refuge also host puffin colonies. Puffin tours in Maine depart from Jonesport, Cutler, Bar Harbor, Millbridge, Stonington, Rockland, Boothbay Harbor, New Harbor, and Port Clyde.
Excursions start running in late May, but the best months to see puffins in Maine are June and July.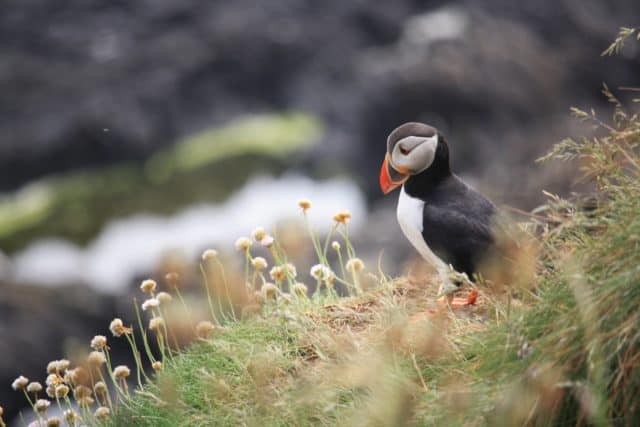 ---
There's truly no shortage of incredible things to do in Maine. Above are just a few unique ones we picked out for you. Be sure to make room for these activities on your Maine road trip itinerary!
Disclaimer: This post is written in partnership with Visit Portland, Midcoast Maine and DownEast Acadia. As always, all opinions on For Two, Please are our own and we only recommend brands that we 100% stand behind.