This site uses affiliate links and we may earn a small commission when you use our links and make a purchase without incurring additional fee yourself. Many thanks for supporting this website. Please see our disclosure page for more details.
Two months after our weekend getaway in BC, we were back to the Kootenay Rockies for a culinary affair. This time, we journeyed deep into the forests, spent two nights at Island Lake Lodge – an upscale Fernie accommodation, and fully indulged ourselves in Untamed Kootenays' forest-to-table wilderness experience.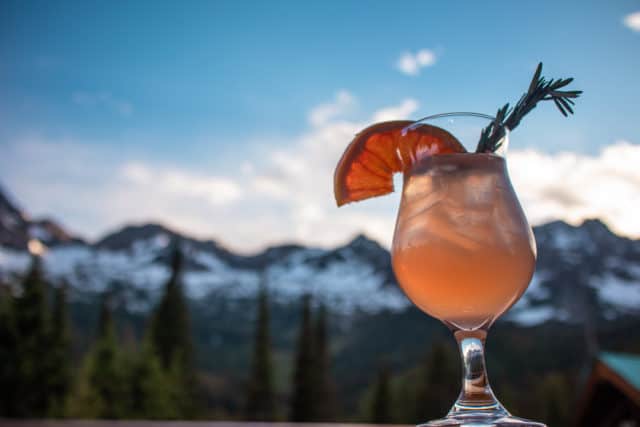 Island Lake Lodge surprised us in so many different ways. In this post, we want to share with you why this backcountry lodge is worth going outside the province on an Alberta road trip and what it has to offer for food lovers!
Island Lake Lodge: A Journey Back to Nature
We've stayed in many beautiful mountain lodges in Banff and Jasper, and we can tell you that Island Lake Lodge is like no other place in the Canadian Rockies.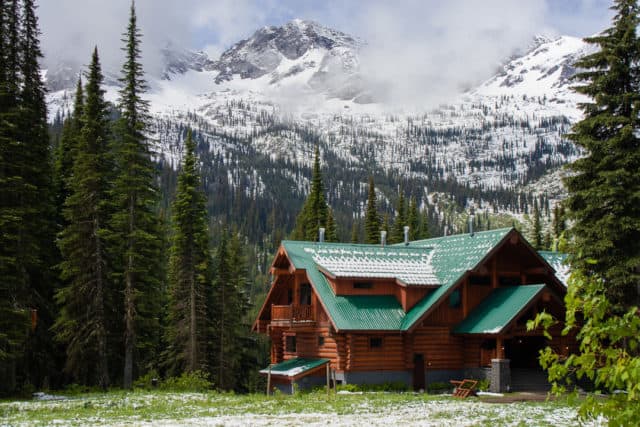 From Calgary to Fernie, the 3-hour drive led us through pancake-flat farmlands, remnants of a dramatic rock slide, and a lush sprawling landscape. It becomes obvious the moment we stepped onto the mountain property why it was named one of the most authentic and unique hotels in Canada by National Geographic Traveler in 2011. Imagine towering cedar trees and jade-green lakes, Island Lake Lodge has all you could possibly want to unwind in seclusion.
Cozying up in the Mountain Lodges
Being off the grid and close to nature doesn't necessarily mean you have to rough it. At Island Lake Lodge, we were greeted with a luxurious oasis of comfort that you can't find in other hotels in Fernie.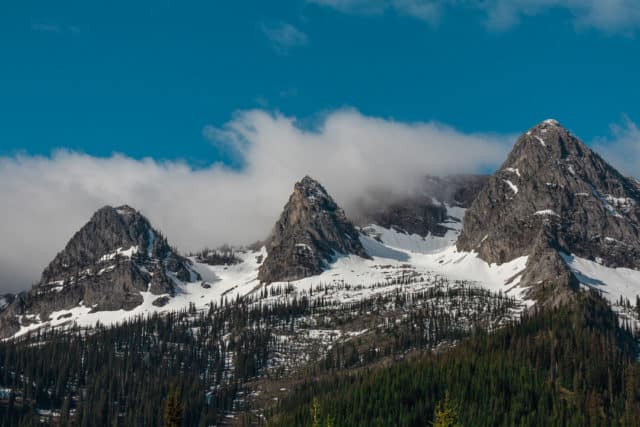 Each of the 26 timber-framed rooms offers a spacious layout, complete with an ensuite bathroom with a soaker tub and walk-in shower as well as a private deck looking out to the breathtaking mountains. Moreover, our stay granted us access to the outdoor sauna, fitness room, games room, breakfast at the Tamarack Restaurant as well as complimentary Wi-Fi. All these amenities, along with the tranquility of the natural surroundings, make Island Lake Lodge an ideal location for a mountain getaway.
The only things we couldn't find here are phones and TVs, but let's be real – do you really need them when being kept occupied by all the outdoor activities?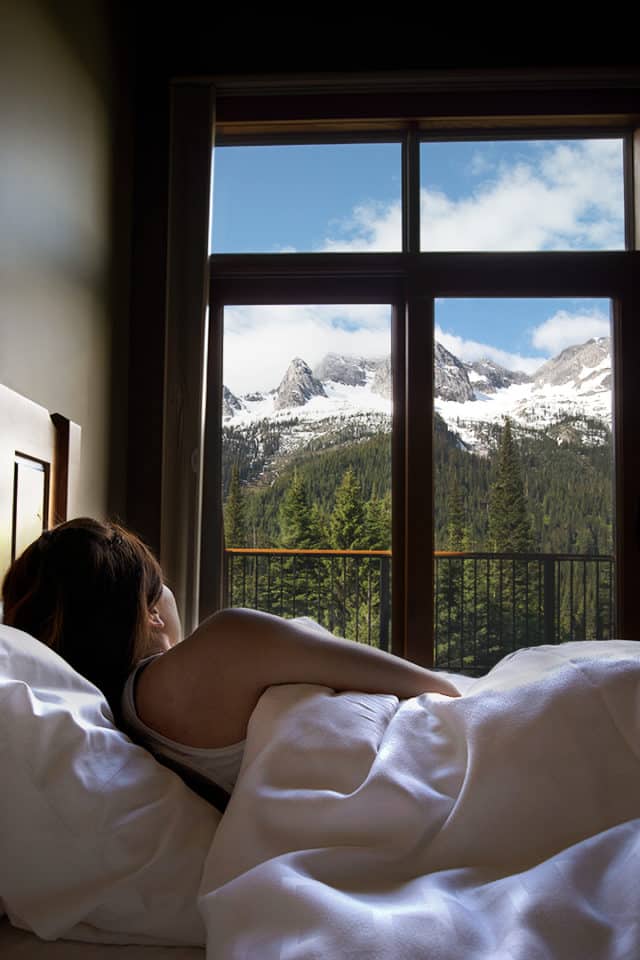 Tasting the Wilderness Through Untamed Kootenays
Many travelers are drawn to Island Lake Lodge for its powder snow. As the world's premier cat skiing destination, there's no shortage of adrenaline-fueled fun at the Lodge in winter, but the mountain resort offers an equally unique summer experience that gets us in touch with nature to make lasting memories.
One of the most notable experiences is the annual culinary event called Untamed Kootenays. For three consecutive years, Island Lake Lodge welcomed food enthusiasts like us for a weekend to savour a true forest-to-table experience.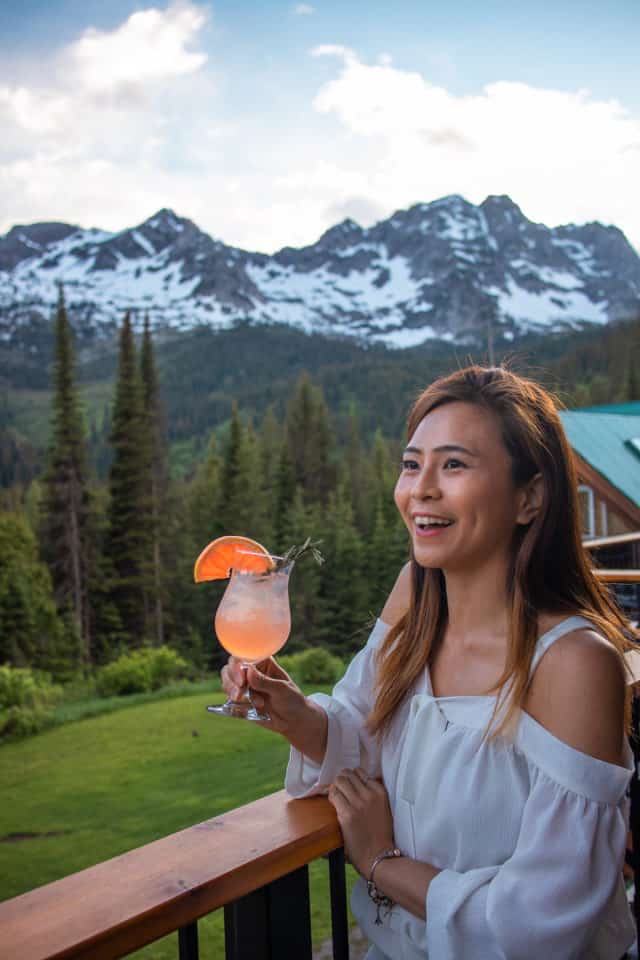 >> First Day
Our weekend started with dinner at the elegant Tamarack Dining Room. The culinary team cooks up a mouth-watering menu showcasing locally grown ingredients and sustainable seafood in the Elk Valley. Our favourites include the Asian-inspired seared scallop & elk chorizo and slow-braised bison short ribs. The half cured, half searched arctic char soaked in pear parsley sauce has also received high praises.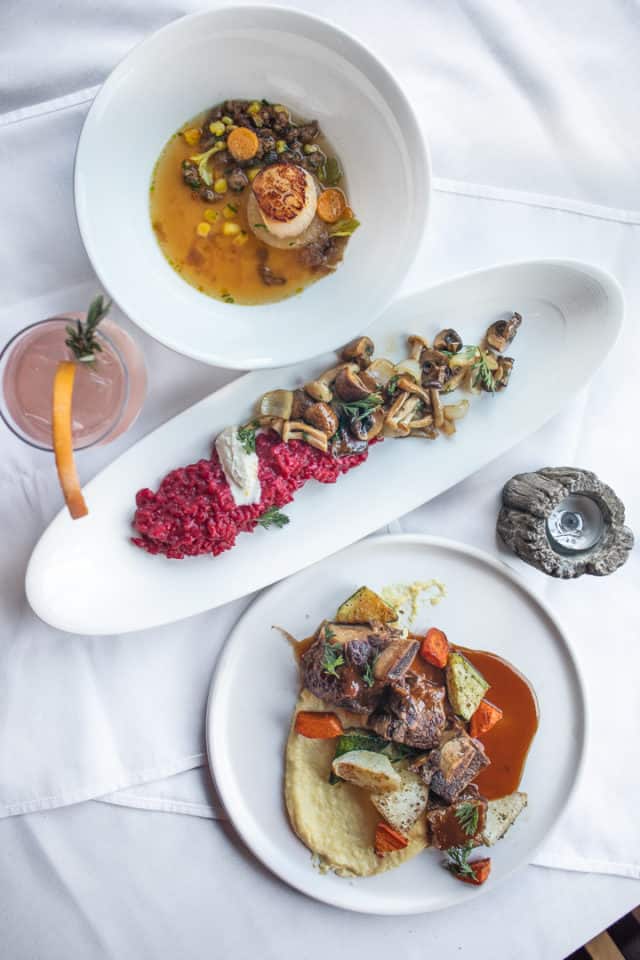 >> Second Day
Next morning, we embarked on a foraging hike with Executive Chef Keith Farkas. Geared up with a bucket, scissors and gloves, we were ready to seek out wild ingredients in the woods!
As we strolled down the trail nearby the Island Lake, Chef Farkas explained the dishes we would be having that evening and the ingredients the recipes called for. Fiddleheads, stinging nettles, and horsetails were just a few we managed to harvest. Not too bad as beginners!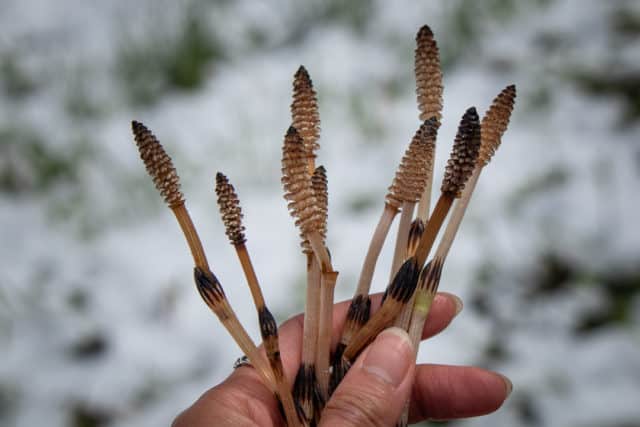 In addition to learning to forage for wild edibles, this behind-the-scenes, interactive encounter with the chef gave us the opportunity to hear how cooking with wild ingredients has inspired him to be more creative.
Back at the Lodge, we stopped by Bear Lodge Bistro for a quick lunch. Their menu fueled us up with casual bites such as salads, flatbreads, and sandwiches, paired with a selection of beer, wine and cocktail creations. We highly recommended the grilled salmon tacos which have all the elements of a perfect fish taco: crunchy slaw, fresh pico de gallo, creamy avocado aioli, and a punch of zesty flavor!
The culinary experience ended with the Chefs' Showcase in the Tamarack Dining Room. The evening's program featured four chefs: Keith Farkas, Mark Butcher, and Mike Bye from Island Lake Lodge alongside the renowned Italian chef Andrea Campi, who is also the inventor of Snowlicious, the snowcat food truck franchise.
The 5-course wine-paired dinner was specially crafted to demonstrate the chefs' personal creativity and reflect the seasonally available local ingredients, many of which were foraged by us in the morning!
For example, stinging nettles were incorporated in Spaetzle (part pasta, part dumplings native to the Alpine region between Italy and Austria) to give the noodles the vivid green colour and spinach-like taste; dandelion greens added a twist to the chimichurri sauce to complement the sous vide beef tenderloin.
Summer Fun at Island Lake Lodge
Although the weekend centered around food, our trip went well beyond eating and drinking. Island Lake Lodge is a special place unlike any other Fernie hotels, where nature is truly at our doorstep.
The best way to explore the untouched nature is by hitting the trails. Whether you are an amateur stroller or a pro hiker, there's a hiking trail for you out there.
To get a taste of the mountain scenery, we started with the Lake Trail offering numerous photo spots by the lake. We didn't spot any animals, but other people reported seeing moose graze on the grass!
The lake is also a wonderful location for fly fishing and paddling (canoe rental is available at the lodge, completely free of charge!).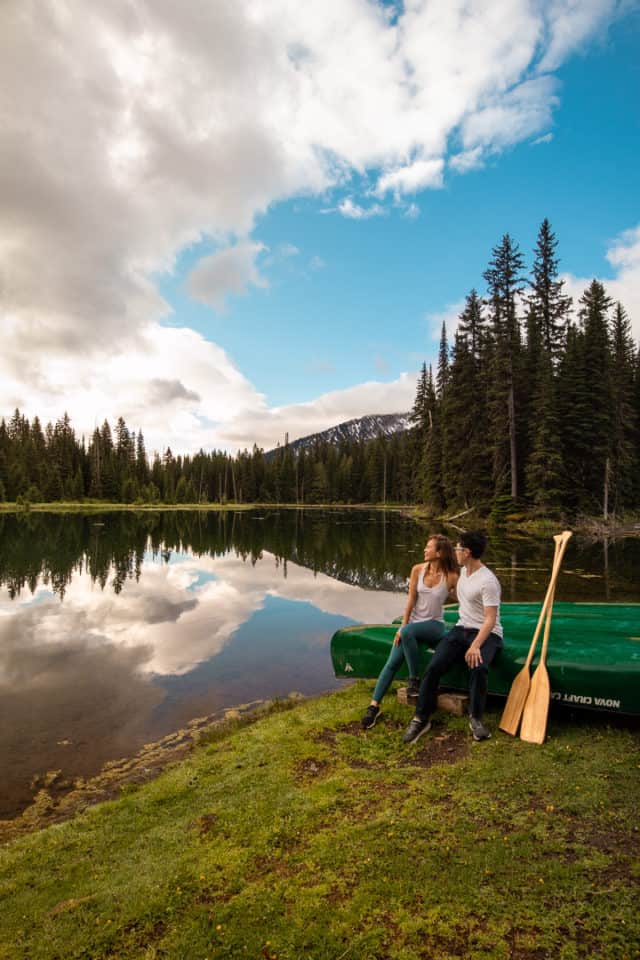 A visit to the Spa is a must after a full day of activities. Designed to relieve stress and muscle tension, the new spa menu offers a full range of treatments leaving us feeling revitalized from head to toe!
---
Winter or summer, you will never have a dull moment at Island Lake Lodge. Reserve a room and plan your summer mountain getaway now!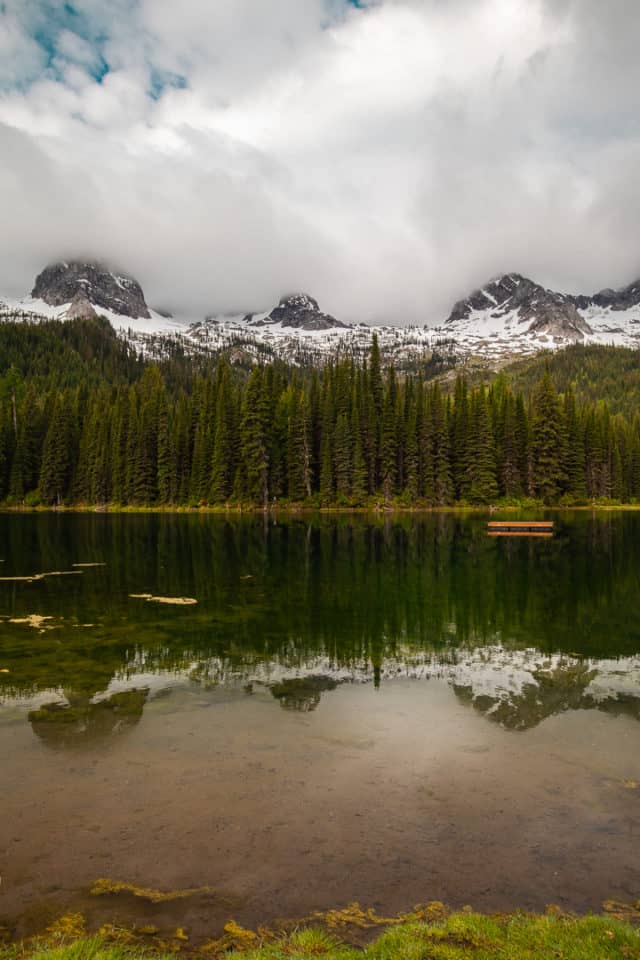 Disclaimer: This post is written in partnership with Island Lake Lodge. As always, all opinions on For Two, Please are our own and we only recommend brands that we 100% stand behind.
---
Staying in Fernie, BC for extra days?
You might be interested in other Fernie attractions in the historic downtown such as Fernie Museum and Fernie Arts Co-Op.
Hiking and mountain biking are popular things to do in Fernie. Click here for Fernie Trail Map.
For those who'd like to take it easy, grab a meal at one of the Fernie restaurants (go to Nevados for Latin American dishes!), or refresh your palates at Fernie Brewing Company!