This site uses affiliate links and we may earn a small commission when you use our links and make a purchase without incurring additional fee yourself. Many thanks for supporting this website. Please see our disclosure page for more details.
In case you didn't know, 2017 is a big year for Canada's history as it marks 150 years since Confederation! To celebrate this important milestone, big Canada 150 celebrations are happening all across the country. In Alberta, there's no better way to celebrate Canada's 150th birthday than taking a moment to appreciate rich natural and cultural heritage the country has to offer.
Earlier this month, Kev and I had the great opportunity to go on an Alberta road trip adventure with Ford, Canada's longest established automaker! From Calgary to Southern Alberta, we embarked on a 3-day journey to explore the great outdoors and discover historic sites that provide a glimpse into the past.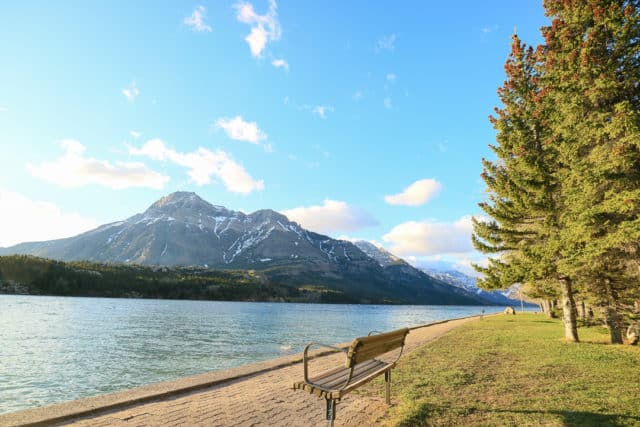 Introducing 2017 Ford Fusion Sport – Our Canada 150 Travel Companion!
For a great road trip, having a reliable travel companion is essential. Coming with us on our Canada 150 journey is ……(drumroll, please) ……the 2017 Ford Fusion Sport!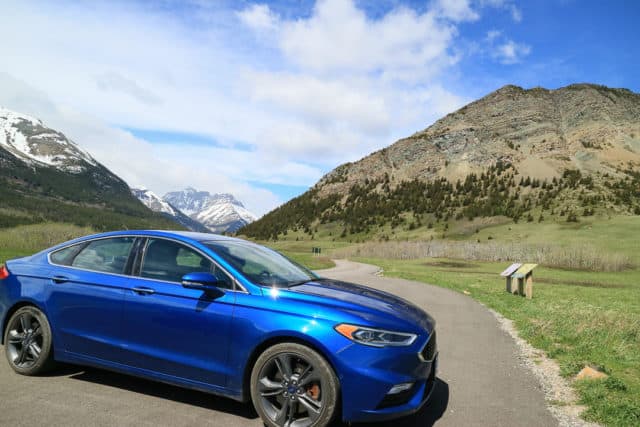 This new powerful Fusion, with a 2.7-litre EcoBoost V6 Engine and continuously controlled damping, was so smooth to drive. The sports mode adjusts steering calibration, transmission shift schedule, throttle response and engine sound, making this all-wheel-drive sports sedan comparable to the BMW we own!
This vehicle also promises to yield a safer ride with all its safety features, including the pre-collision assist with pedestrian detection, blind spot information system, cross-traffic alert, adaptive cruise control and lane-keeping system (which are super important for highway driving!). The hands-free parallel and perpendicular parking capability with its Enhanced Active Park Assist System was also extremely helpful. It involves pressing a button to turn on the mode and controlling the accelerator and the brake, when necessary.
Last but not least, SYNC 3, Ford's new communications and entertainment system, helped us stay connected to the world. Its enhanced voice recognition and a more intuitive smartphone-like touchscreen are more responsive and user-friendly than ever! With SYNC Connect, we could remotely start the car, schedule future starts, or lock and unlock the car using our smartphone. What we also found useful is the SiriusXM Traffic and Travel Link service. It kept us up to date on traffic condition, weather report, best gas prices, and even movie times!
Canada 150 Stop #1: Waterton Lakes National Park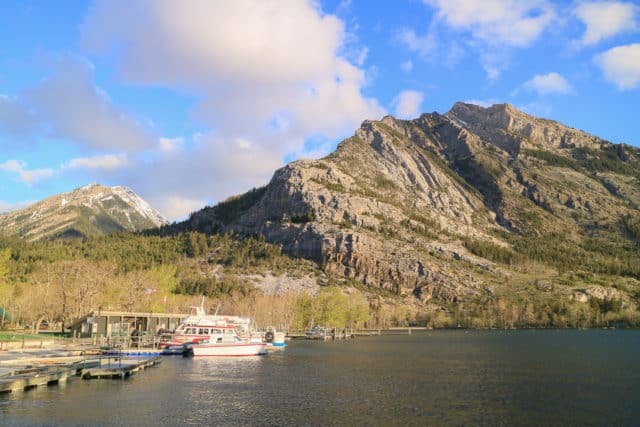 Access to Canada's national parks is free this year as a way to celebrate Canada 150. We gotta take advantage of that by visiting Waterton Lakes National Park in Southern Alberta! Located adjacent to Glacier National Park, Montana, Waterton Lakes National Park is a very special place on multiple levels:
Waterton Laks National Park and Glacier National Park share the designation of an International Peace Park, as a symbol of peace and goodwill between the U.S. and Canada.
Due to its distinctive climate and landforms, the abrupt meeting of mountain and prairie, and its tri-oceanic hydrographical divide (waters flowing toward three oceans), Waterton-Glacier International Peace Park was officially designated a UNESCO World Heritage Site in 1995.
Recognizing its ecological diversity, Waterton Lakes National Park became the first Canadian national park to be designated as a Biosphere Reserve in 1979.
To witness Waterton's magnificent natural beauty and rich wildlife, we visited some of the top spots, all within close distance to the townsite:
Red Chairs at the Marina: Parks Canada started the 'Red Chair Experience' a few years ago, encouraging visitors to seek them out and share their Instagram-worthy experience on social media. What could be more appropriate to share our Canadian pride than finding the iconic Red Chairs for Canada 150?! Strolling along the lake shore of Waterton Village early in the morning, we were lucky enough to spot a pair of Red Chairs at the Marina, overlooking the Prince of Wales Hotel up the hill!
Red Rock Canyon: Following the theme of 'red,' we drove up the Red Rock Parkway to Red Rock Canyon. The winding parkway let us fully experience the stunning scenery created by the flatlands of the prairie and the abrupt upthrust of the mountains. At Red Rock Canyon, we hiked along the 0.7 km Canyon Loop to take in the beauty of the deep-red rocks and rushing water!
Prince of Wales Hotel Hill: No trip to Waterton is complete without a visit to the Prince of Wales Hotel, a National Historic Site. Standing tall on a hill above Waterton, this hotel provides impressive views of Waterton lakes and surrounding mountains!
Cameron Falls: Without venturing too far from the Waterton Village, we were able to get an up-close and personal view of these falls. Given its easy access, there's no doubt that Cameron Falls are one of the most photographed landmarks in Waterton!
[bctt tweet="Check out this epic 3-day road trip itinerary for Southern Alberta #ExploreAlberta #travel" username="fortwoplz"]
Pro tip: May is still considered winter in Waterton (odd, I know!). When we visited, the wind blew hard and the temperature was in the low 10s. Unless you're visiting after July 10, which marks the beginning of the summer season in Waterton, be sure to dress warmly!
Restaurant recommendations:
Lakeside Chophouse: Located right on the lake shore, this upscale restaurant boasts sweeping views of the Waterton Lake and the surrounding Rocky Mountains. The menu focuses on Alberta beef and local game and offers a delectable selection!
Zum's Eatery: This charming restaurant serves up hearty breakfast and comfort food staples including fried chicken, waffles, burger, and pizza. Its decor is full of character and gives the place a homey touch.
Hotel recommendations:
Waterton Lakes Lodge Resort: Many hotels in Waterton operate seasonally. The Waterton Lakes Lodge Resort is one of the few that open year-round, located right in the heart of the national park. Their romantic deluxe suite comes equipped with a king-sized bed, a gas fireplace, and a jetted bathtub, giving you all the comfort you ever need.
Prince of Wales Hotel: That's right, you can spend a night over at this iconic building and savouring the stellar views surrounding the hotel! Make sure you plan ahead if this is your top choice. The hotel only opens from late May to late September so reservations fill up fast!
Canada 150 Stop #2: Frank Slide
After driving an hour northwest of Waterton Lakes National Park, an unusual landscape came into view – giant grey limestone boulders lied on both sides of Highway 3. This is the second stop of our Canada 150 road trip: Frank Slide.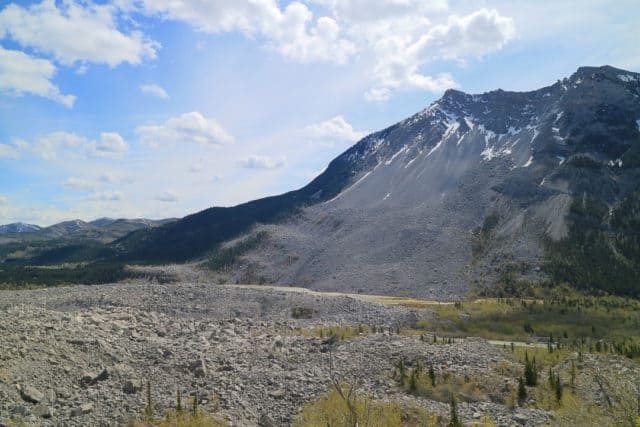 So, what exactly happened?
The story dates back to 1903. Frank was a booming coal mining town with a population of 600 people until 4:10 am on April 29, when more than 82 million tonnes of rock from Turtle Mountain's summit came crashing down into the valley. Within 90 seconds, the rapid rock avalanche destroyed the southeastern part of the town of Frank and buried 3 square km of the valley under a layer of 30-m deep limestone blocks. Most of Frank's residents were out of the path of the slide, but at least 92 people lost their life that day, making Frank Slide Canada's deadliest rockslide.
The possible role of coal mining in causing the rockslide has long been debated. We know one thing for sure – Turtle Mountain has an unstable geological structure. Coal mining and river action at the based of the mountain have probably contributed to its instability. The particularly wet winter and the freezing of water in summit cracks may have triggered it.
To learn more about Frank Slide, I strongly suggested visiting the following sites:
Frank Slide Interpretive Centre: The facility offers dynamic interpretive programs and presentations that shed lights on the disaster of Frank Slide. The 30-minute "On the Edge of Destruction" docudrama at the theatre recreates the remarkable night the rockslide came down and gives you a first-hand, emotional feel for the slide. (Admission fee applies, adult $13)
Frank Slide Trail: Begins at the Interpretive Centre parking lot, this 1.5km trail winds through the debris of the rockslide, offering an opportunity to explore the devastation created by the collapse of Turtle Mountain.
Old Frank Road: Grab a map from the information desk at the Interpretive Centre and embark on an automobile tour through the slide on the Old Frank Road. Driving through the multiple stops gives you the chance to travel into the past and an insight into the history of the area.
Restaurant recommendations:
La Antigua: This Mexican-fusion restaurant offers a great variety of delectable dishes with authentic Mexican flavours!
Stone's Throw Cafe: This cute little cafe is a gathering place for locals and a great stop to grab breakfast, lunch, coffee and snacks.
Hotel recommendation:
The Kanata by BCMInns Blairmore: A newly renovated hotel located in the nearby town, Blairmore. The big, clean rooms are perfectly equipped for comfort and will make you feel well taken care of!
Canada 150 Stop #3: Head-Smashed-In Buffalo Jump
An hour drive towards the East brought us to the last stop of our Canada 150 journey – Head-Smashed-In Buffalo Jump. This archeological site, located at the southern end of Porcupine Hills in southwest Alberta, is an evidence of a hunting method practiced by aboriginal people on the Great Plains for nearly 6000 years!! Head–Smashed–In Buffalo Jump is one of the oldest and best-preserved buffalo jumps. In recognition of this, it was designated a world heritage site by UNESCO in 1981.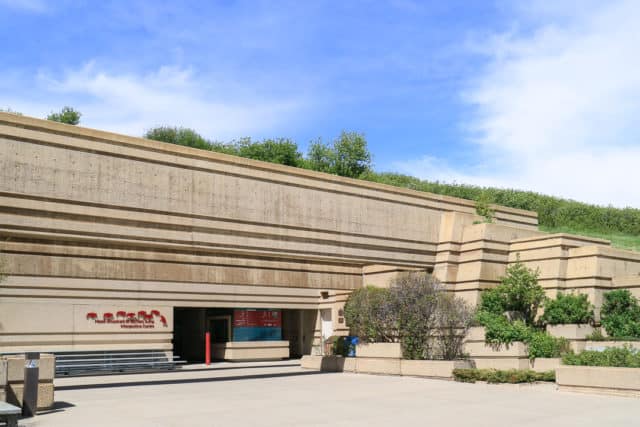 Why is it named "Head-Smashed-In"?
A long time ago, according to legend, the people were driving buffalo over the sandstone cliffs. A young brave wanted to watch the buffalo tumbling past. Standing under the shelter of a ledge, he watched the beasts fall. The hunt was unusually good that day and as the bodies piled up, he became trapped between the animals and the cliffs. When his people came to do the butchering, they found him with his skull crushed by the weight of the buffalo carcasses. Thus, they named this place "Head-Smashed-In."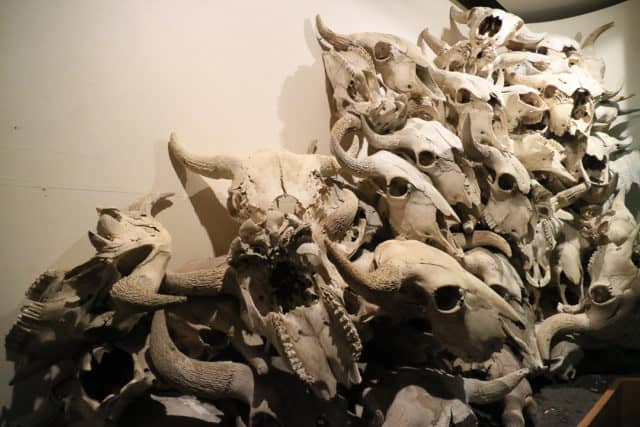 Walking through the Head-Smashed-In Buffalo Jump Interpretive Center, we gained insight into the plains buffalo culture. It was fascinating to learn how much organization and skills such communal bison hunts required to lure buffalo from the gathering basin into the drive lanes, and finally over the cliffs. The Centre features exhibits explaining the topography of Head-Smashed-In, buffalo behaviours, the communal hunting techniques, and the culture and traditions of the Blackfoot tribes.
To see the actual buffalo jump site, we took a walk along the Upper Trail, accessible through the top floor. The trail provided a clear view of the jump from the top of the cliff and a panoramic view of the prairie. We even saw a buffalo herd roaming nearby!
Pro tip: After arriving at the Interpretive Center, I recommend heading over to the main theatre first, to watch a 15-min featuring a detailed re-enactment of a buffalo hunt.
---
We had so much fun on our 3-day road trip with 2017 Ford Fusion Sport. It was our first time traveling to Southern Alberta and we were totally stunned its natural beauty and rich history. We would like to thank Ford Canada for letting us celebrate Canada 150 in such a meaningful way!
Have you visited Southern Alberta before? Are you planning a road trip in the coming weeks? Check out this packing list to keep track of all the essentials!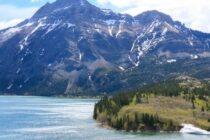 Disclaimer: This post is written in partnership with Ford Canada. As always, all opinions on For Two, Please are my own and I only recommend services that I 100% stand behind.