This site uses affiliate links and we may earn a small commission when you use our links and make a purchase without incurring additional fee yourself. Many thanks for supporting this website. Please see our disclosure page for more details.
Most people know Fernie, Canada as a world-renowned skiing and snowboarding destination. Expert skiers and boarders flock here to challenge the difficult slopes. But fun in Fernie is endless and there's a lot more to this mountain town in southeastern BC other than hitting the slopes. Read on to find out how you can still have fun in Fernie if you don't ski!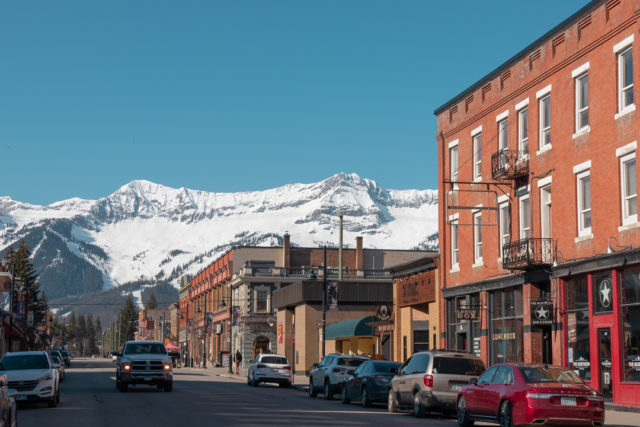 From Calgary to Fernie: Road Tripping with the New Lincoln Continental
Fernie is only a 3-hour drive away from our city, Calgary. The road to Fernie boasts stunning mountainous scenery so we decided to bring the newest Lincoln Continental for a test drive!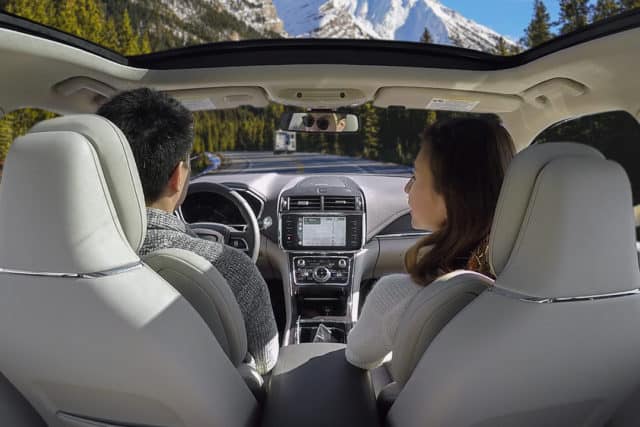 The luxury features of the Lincoln Continental 2019 made our drive a breeze.
As the driver, Kev loved the windshield-projected informational display, which allowed him to concentrate on the road alone.
As a co-driver in the passenger seat, my favourite is the adjustable front seats. It is like bringing your home massage chair on the road. They vibrate and have inflatable side bolsters and thigh supports! Bonus: they come with heating and cooling function!
We both were pleased with how quiet it drives and how spacious the cabin is. The sound system (Revel Ultima Audio System) and the dual-panel moonroof made us enjoy every mile of our journey.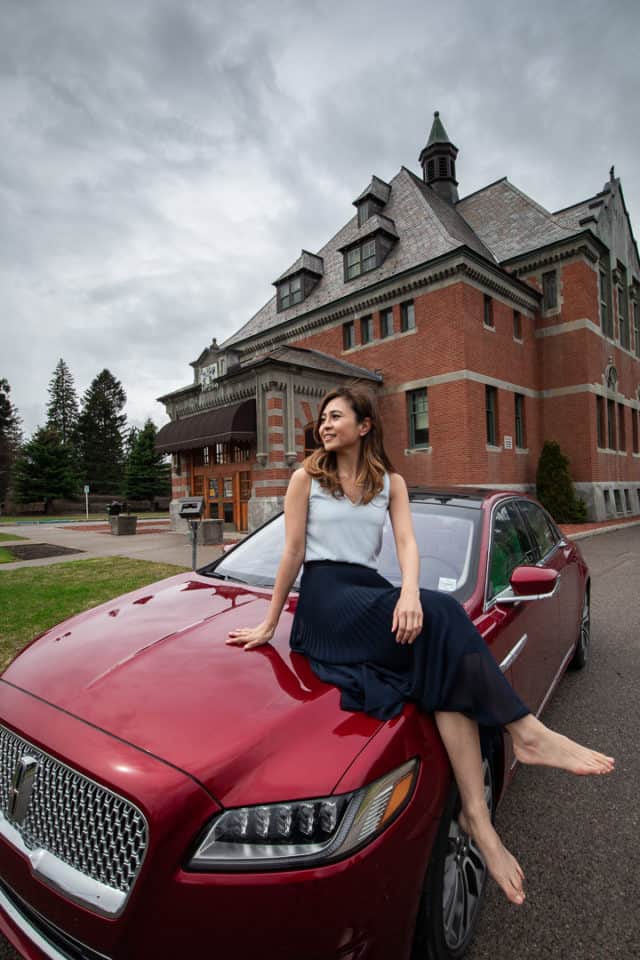 8 Unique Things To Do in Fernie, BC
1| Stay Overnight at Canada's First Tiny Home Hotel
There aren't many new modern hotels in Fernie so when we heard one unique hotel opening up in the area we were delighted to check it out!
Different from other Fernie hotels, Snow Valley Lodging pioneered the first Tiny Home concept in Canada to offer an unusual Fernie accommodation experience to visitors.
Less is more, and the 6 energy-efficient tiny houses prove it. Built with style and comfort in mind, each unit packs a full kitchen, a living room, bathroom, and a loft bedroom under its small roof! Modern furnishings and clever storage maximize comfort and functionality, making the space feel much bigger than it actually is!
This Fernie, BC hotel delivers affordable luxury in the centre of Fernie. Great for active, adventurous couples! You can book this tiny house on Airbnb or directly on the website.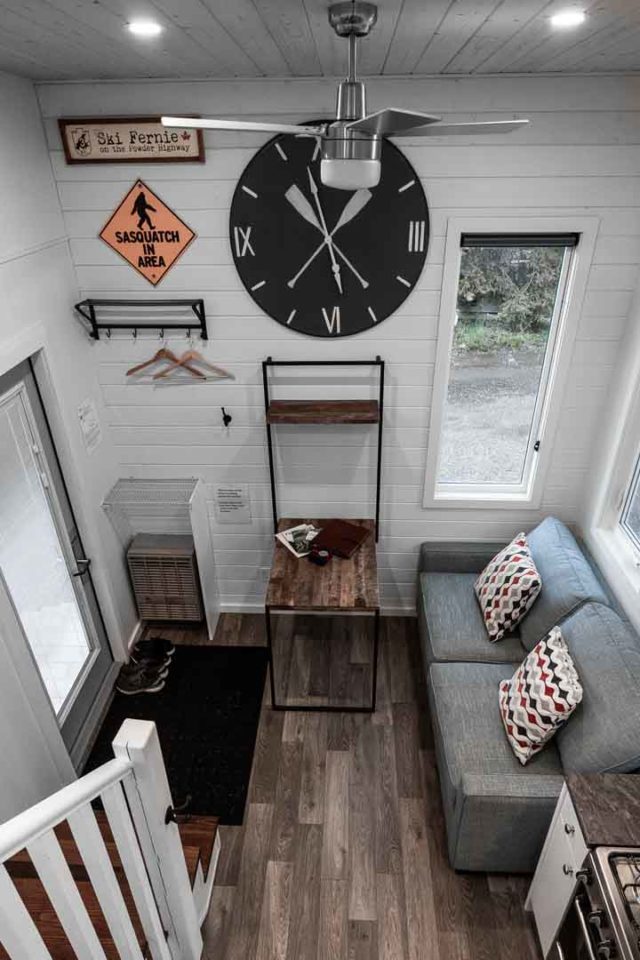 2| Digging Deeper into Fernie's Mining History
Coal mining plays a big part in Fernie's history, and the best way to learn all about it is by visiting the Fernie Museum.
Wondering how this town came into existence? How Canadian Pacific Railway shaped its history? Interested in hearing insider scoop of illicit rum running? Fernie Museum is the place to be!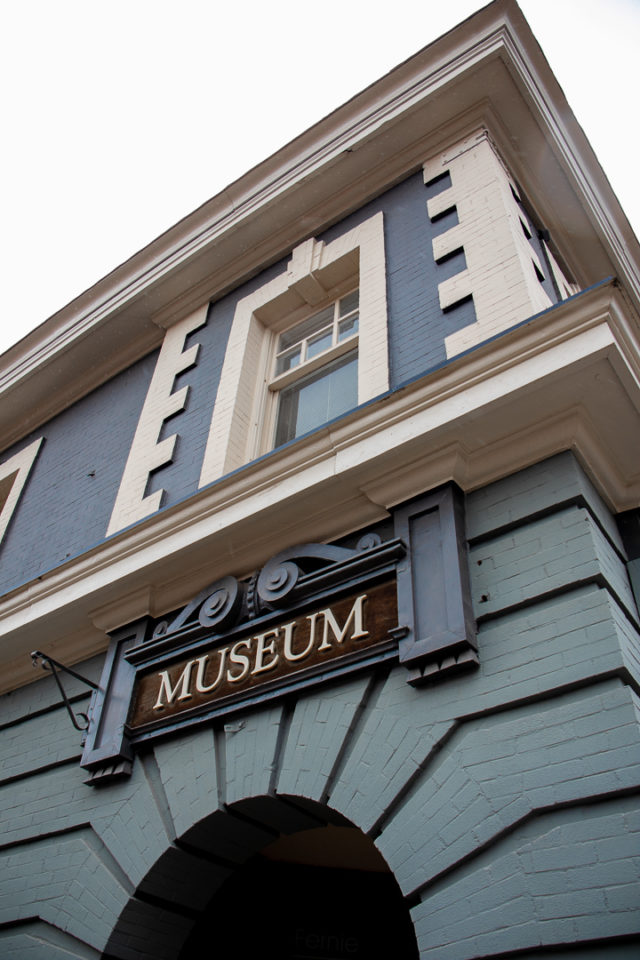 At the museum, you can immerse yourselves in old photographs, artifacts and documents relating to Fernie's development. A wonderful place to be as your first stop in town before exploring other Fernie attractions!
3| Sip Away Your Day at Valley Social Co.
Coffee time is a ritual especially when visiting small towns in Canada and Valley Social Co. is the local's all-time favourite!
This charming coffee shop in the heart of downtown Fernie serves delicious coffee and small bites. Ingredients are sourced from local partners including coffee beans from Fernie-based Rooftop Coffee Roaster and vegetables from Spruce Spring Stream Farms in the Elk Valley. By drinking and eating there, you know your money goes to supporting local businesses!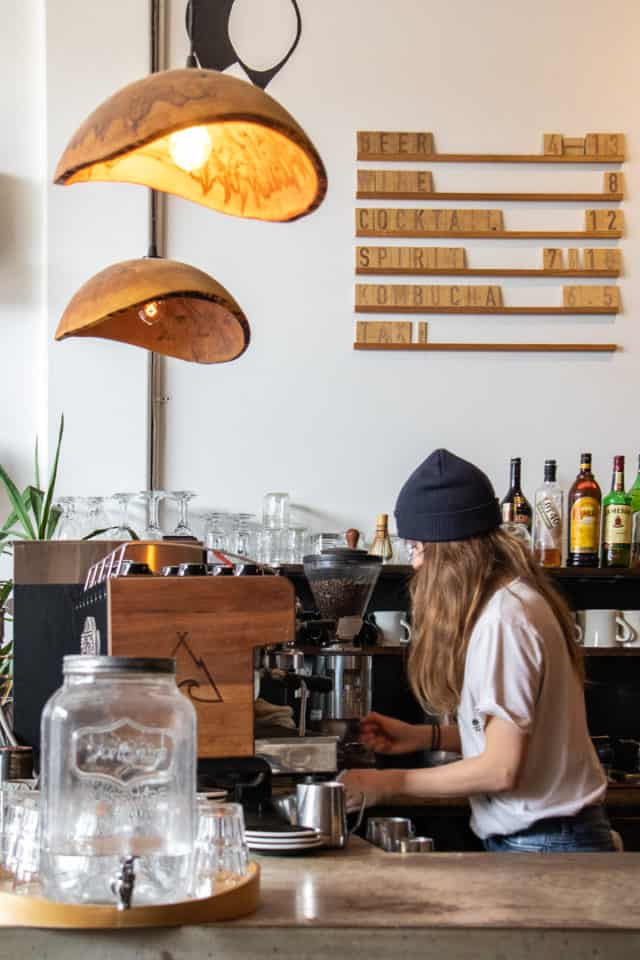 4| Sample Local Craft Beer at Fernie Brewery Company
When it comes to breweries, Fernie Brewery Company will transport your taste buds to craft beer paradise!
Inspired by rugged west coast lifestyles, their refreshing and innovative brews have won multiple awards. With up to 12 fresh brews on tap at any time, you'll have no problem finding one that you'll enjoy.
Having a hard time deciding what to choose? No problem. Tell the barkeep what you like and they will prepare a flight of 4 beers. Each comes with an information card so you know how it is brewed and what's in it!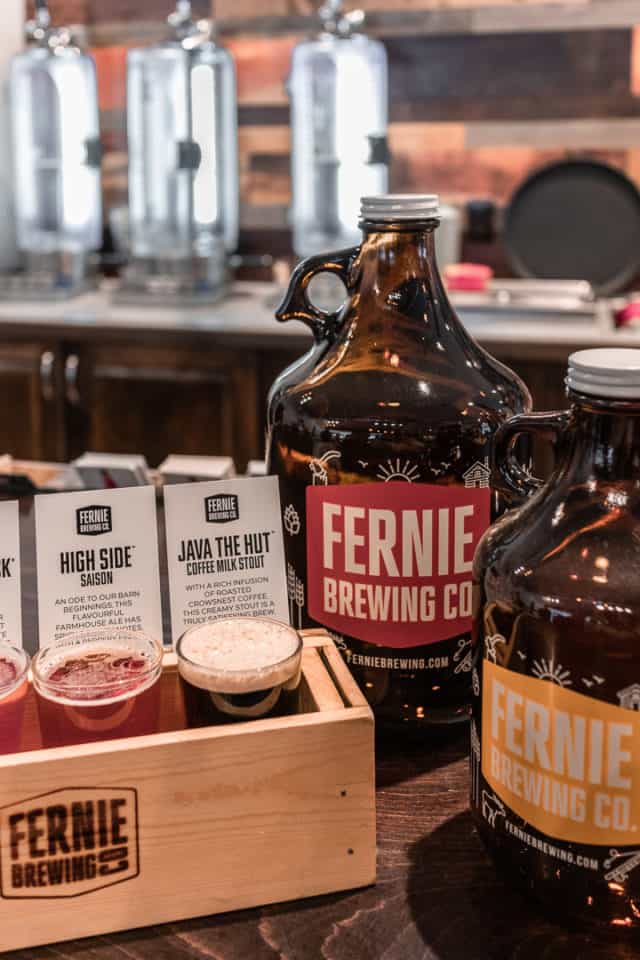 Insider's tip: Sample the barrel aged saison if it is still available. This brew is aged for four months in Sauvignon Blanc barrels from Wente winery in California and it tastes delicious like a white wine!!
Want to drink for free? Take the Trail to Ale Challenge and get to the top of 3 peaks – Hyperventilation, Project 9 & Swine Flu by biking, running or hiking. Prove your success with timestamped selfies and you will earn a beer and a medal! Visit the website for more details.
5| Snack on Artisanal Beef Jerky
While in Fernie, you do not want to miss out on the opportunity to sample artisanal beef jerky. The near-century Fernie Meat Market is the perfect place to stock up some filling and high-protein snacks!
From sweet to spicy, the store offers several fantastic flavours to satisfy that craving for cured smoky meat!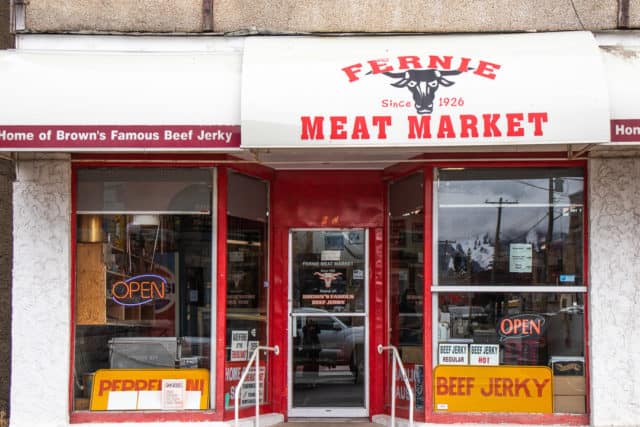 6| Explore the Extravagant Works of BC's Local Artists
The creativity spirits we found in the small town of Fernie was overwhelming! Every few steps you'll find a gallery or studio to explore.
One place we particularly enjoyed is Fernie Forge. Owned by artists David and Sandra Barrett, the studio showcases a range of fine artisan crafts in metal, glass, textiles and wax, all produced by local artists!
Besides selling handcrafted products, Sandra also runs private felt classes, perfect for those who want to unleash their inner artist!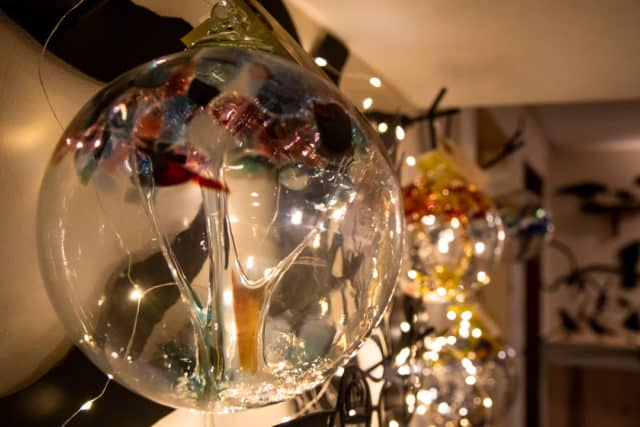 7| Fill Your Gift List with Local Handmade Goods
Looking for something uniquely Fernie to bring back home? Check out Coal Town Goods!
This little shop on 2nd Avenue is one of our favorite discoveries for handmade creations from local makers. From clothing, jewelry to leather goods, the store is stuffed with beautifully designed products from Fernie as well as all across Canada. Stop by and have a look!
8| Indulge in All Things Chocolate
It is rare to find places that still make chocolate the traditional way. Luckily there is a place in Fernie that still make chocolate directly from cacao beans. And we can attest that their chocolate really tastes different!
Peek through the windows and you can see how Beanpod make chocolate the old-fashioned way. It takes 5 days just to make a small batch of chocolate but the result is satisfying. You can tell by the texture and mouthfeel of their chocolate! Make sure you drop by this only bean-to-bar chocolate maker in Canada during your visit to Fernie!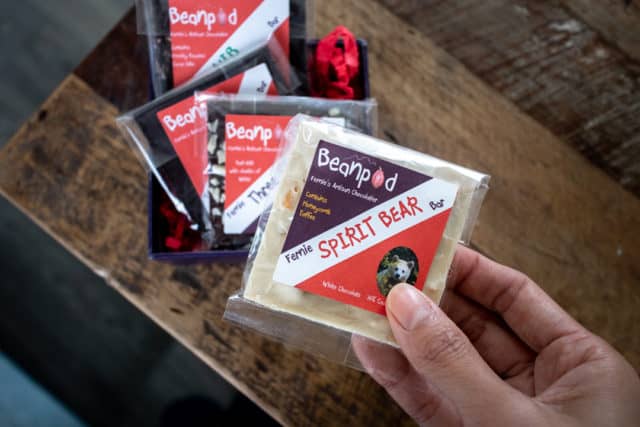 ---
More About Fernie – FAQ
When is the Best Time to Visit Fernie?
February and March are the best months for skiing and snowboarding. That is when the Canadian Rockies gets the deepest snow.
Fernie weather tends to get warmer in June. Summer will last until August. It has an abundance of hiking trails and mountain biking routes to explore!
How to Get to Fernie?
From Calgary to Fernie, take Alberta Highway 2, connecting via AB-22 before turning onto Crowsnest Highway (Hwy 3). The drive takes approximately 3 hours.
Where to Eat in Fernie?
There are only a handful of dining options in town. Among all the Fernie restaurants, our favourite is Nevados, a Latin American restaurant. They are known for tapas and tequilas. We especially enjoyed their Argentinian BBQ and Tamarind Ribs.
---
Planning to take a Southern Alberta road trip this summer? Why not consider adding Fernie, BC to your itinerary! Fernie offers plenty of indoor and outdoor fun to kickstart your summer vacation!
Disclaimer: This post is written in partnership with Ford Canada and Snow Valley Lodging. As always, all opinions on For Two, Please are our own and we only recommend brands that we 100% stand behind.