We have finally made it to Lyon – the food capital of France and the "world capital of gastronomy!" Every food enthusiast should plan a trip to Lyon. The traditional Lyonnaise cuisine will make you fall in love with French food even more! Before visiting Lyon, here are some Lyon travel tips to ensure your next France vacation goes as smoothly as possible!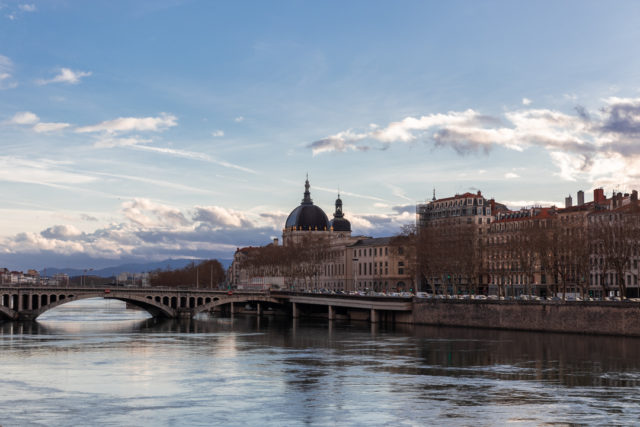 Where is Lyon in France?
Let's start with geography: Lyon is located in the central eastern part of France. Recognized as a UNESCO World Heritage Site, Lyon is considered the third largest city in France after Paris and Marseille.
Saône and Rhône are the two rivers running across Lyon, France. Two picteresque hills, La Croix-Rousse and Fourvière, are the characteristic features of the city's skyline.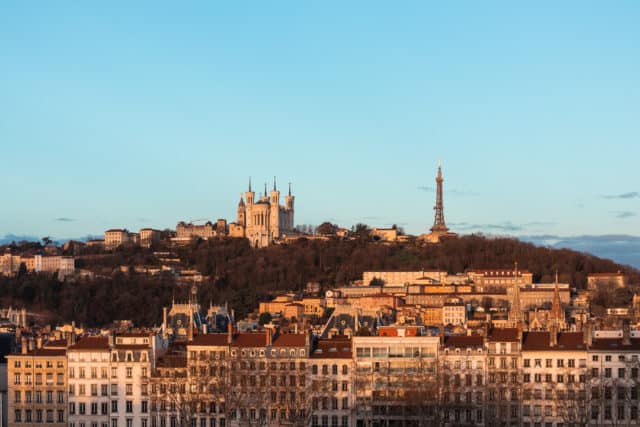 Getting to Lyon
Taking a train is the most popular way to get to Lyon from other cities in France. Direct trains from Paris to Lyon are operated by SNCF. Trains depart every day (except Sundays) from Paris' Gare de Lyon train station and take about 2 hours to arrive at Lyon's Part-Dieu train station.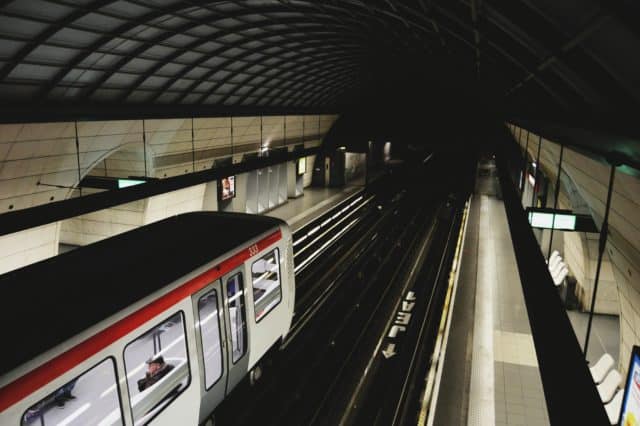 Flying is the quickest way to get to Lyon if you're short on time. Both HOP! and Air France fly directly from Paris to Lyon. The only difference is that HOP! flights depart from Paris-Orly airport whereas Air France flights depart from Paris-Charles de Gaulle airport.
From Lyon Airport to City Centre
To get to Lyon by air, the closest airport to fly into is Lyon-Saint Exupéry Airport (LYS), the main international airport serving Lyon. The tram shuttle Rhônexpress runs every 15 minutes and will get you from Lyon airport to the city centre in just 30 minutes. Tickets cost €16,30 (one way) / €28,30 (return).
If you're carrying large suitcases, we recommend taking a cab. A taxi ride from Lyon airport to city centre costs €50-€100, depending on where you get off. Taxi can be requested at the airport taxi stand or by Uber.
1| Purchase the Lyon City Card
The first thing you should do when planning your trip to Lyon is buying a Lyon City Card.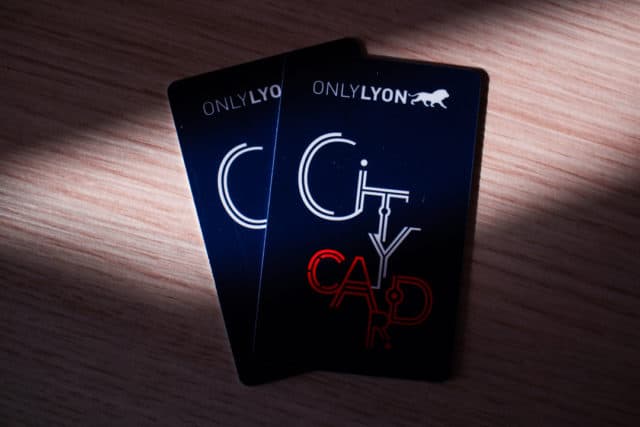 This exclusive Lyon city pass helps you save on public transport, activities, and entertainment by giving you:
free admissions to 23 museums and other tourist attractions
unlimited access to Lyon public transport (with the option to include Lyon airport train service via Rhônexpress)
one guided tour (chosen among many others by Lyon Tourism)
river cruise tour from the city centre to the Confluence shopping centre (available from April to October)
VIP shopping offers in Galeries Lafayette Part-Dieu, Printemps, Confluence Shopping Centre and Hard Rock Cafe
50% off on Hippocketwifi
Bike rental with Vélo'v for €5 for 72 hours
and more!
With all these benefits, you will sure make the most of your stay in Lyon! Cards are available in 1-, 2-, 3-, or 4-day, and can be purchased online or at Lyon-Saint Exupéry Airport.
2| Familiarize Yourself with the TCL Network
Lyon's public transport network is run by TCL. Through 4 metro lines, 2 funicular railways, 5 tramways and numerous bus routes, the TCL transport network will get you to all corners of Lyon!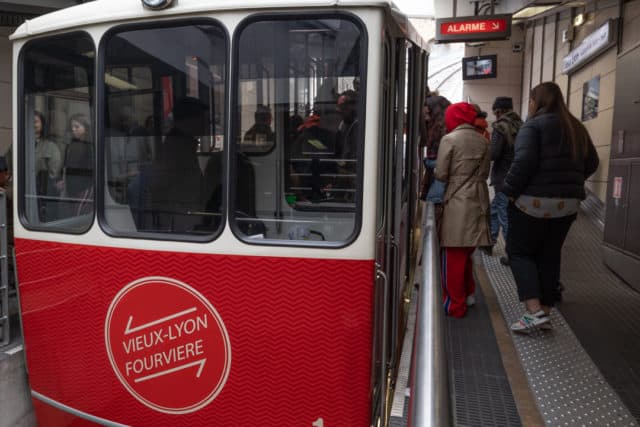 Pro tip: Google Maps is not the easiest way to plan your trip in Lyon as it won't give you directions for public transportation. Download this Lyon metro map to help you get around Lyon city centre. Or download the TCL mobile app for your iPhone or Android phones!
3| Book Your Lyon Accommodation in Part-Dieu
Lyon is divided into nine arrondissements. Hotel rates vary depending on which Lyon district you stay in.
In our opinion, the best district to stay at is Part-Dieu (3e Lyon arrondissement), located on the east bank of the Rhône river. It is less touristy than other districts yet very convenient to get to places. Right by the river is a charming design hotel called OKKO Hotels Lyon Pont Lafayette. Offering a magnificent view of the Basilique Notre Dame de Fourvière, this boutique hotel in Lyon promises a truly memorable stay.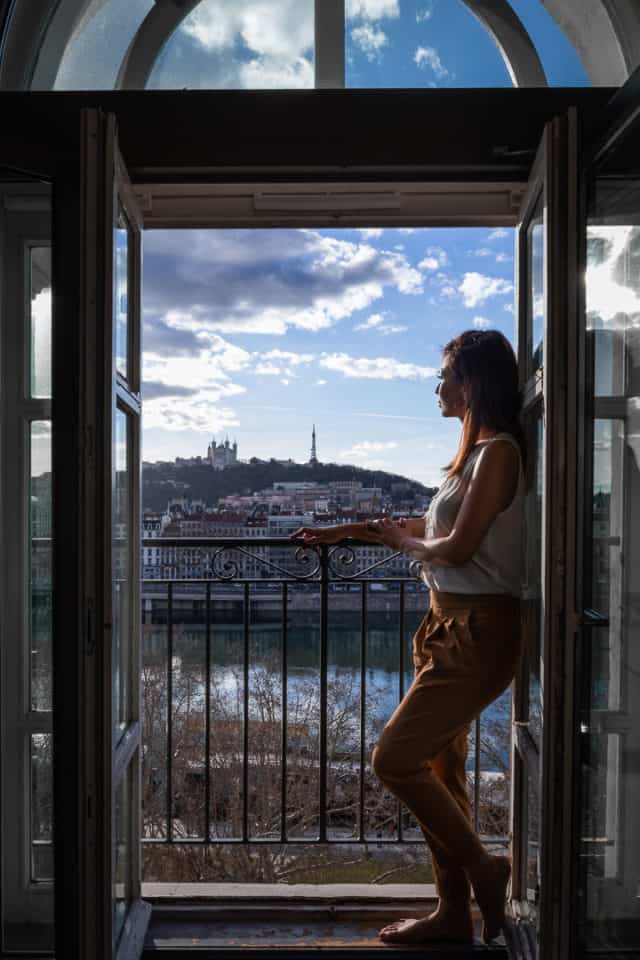 For those looking for a luxurious stay, consider hotels in Vieux Lyon (5e arrondissement). This neighborhood is set on a hill and is home to a few luxury hotels in Lyon like Villa Maïa and Villa Florentine. Be prepared for the steep slopes, but the views are definitely worth it!
4| Discover Lyon by Bike or E-Scooter
Sometimes it is far to walk to a metro station, that's okay, Lyon offers many other modes of transportation to help you explore the city!
The city of Lyon has designated bike lanes in the city to help cyclist feel safe. For bike rentals, look into Vélo'v. This bike sharing system is available 24/7 and gives you the flexibility to pick up and return a bicycle at any of the 349 Vélo'v stations across the city!
Pro tip: with Lyon City Card, you can rent a Vélo'v bike for €5 euro for 72 hours!!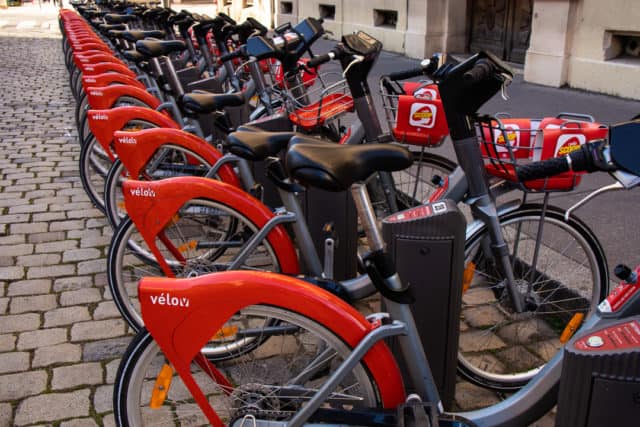 Our favourite way to see Lyon is by e-scooter, which has become widely popular in France. It is fun, fast, and super addicting!
Renting an electric scooter is easy, all you need is a credit card and a mobile phone with internet connection. Download the app from one of the operating companies (wind, voi or lime), scan the QR code of an available scooter, and you're ready to go! Unlike Vélo'v, you can park your scooter anywhere you like, as long as it is within the city limit!
Want to keep your device connected to the internet when abroad?
Get a global SIM card from
KnowRoaming!
It connects you with local networks in 200+ countries at an affordable rate. With a free US number, you can connect via messaging, voice, video calling and even WhatsApp! Unlimited data packages can also be purchased at as low as USD$3.99 per day!
Use promo code "CATLIN19" to get 50% on your purchase.
5| Dine at a Bouchon Lyonnais
With more than 4000 restaurants in the city, you will never run out of places to eat in Lyon. But bouchons are uniquely Lyon and were where silk workers go to grab a bite. Today, people specifically go to bouchons to taste traditional Lyonnaise cuisine.
Some of the Lyonnaise specialties you must try include Salade Lyonnaise, Cervelle de Canut, Andouillette, and Coq au Vin.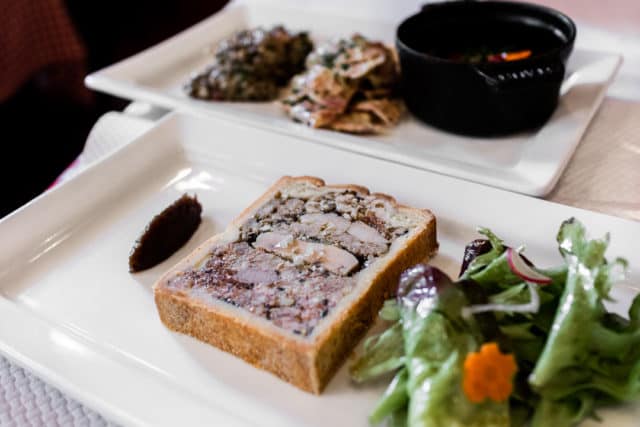 Pro tip: For an authentic, high-quality culinary experience, select a restaurant with the "Les Bouchons Lyonnais" label on the window. Or go to the Les Bouchons Lyonnais website to search for the best bouchons in Lyon!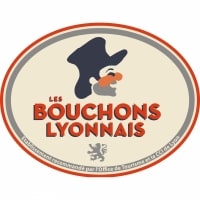 6| Splurge a Meal at Paul Bocuse Restaurant
A visit to the world-renown Paul Bocuse Restaurant in Lyon is every foodie's dream.
Also known as L'Auberge du Pont de Collonges, the Paul Bocuse Restaurant located just outside Lyon in Collonges-au-Mont-d'Or. The luxury restaurant is where the culinary giant Paul Bocuse built his reputation and has maintained three Michelin stars since 1965!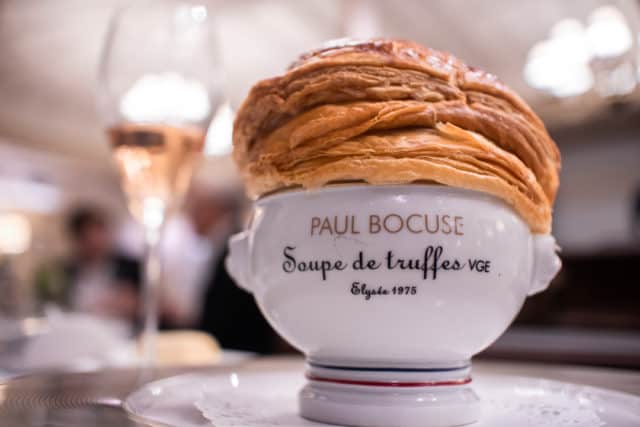 There are many Michelin star restaurants in Lyon, France, but if you only have time or budget for one, save it for the Paul Bocuse Restaurant. Its exceptional food and service are worth a special journey!
Also worth visiting is the Lyon food market, Les Halles de Lyon Paul Bocuse. It sells the finest produce in the region and has several bars and restaurants on-site. Make sure to go hungry so you can try everything in sight!
7| Go on a Winery Tour at Rhône Valley and Beaujolais
Interested in a wine tasting tour? No problem! Rhône Valley and Beaujolais are popular day trips from Lyon.
As the second largest wine region in France, Rhône Valley is among the top destination for wine tourism. It offers as many as 14 wine routes for you to explore – either by car, on foot, by bike, on horseback, or in the air!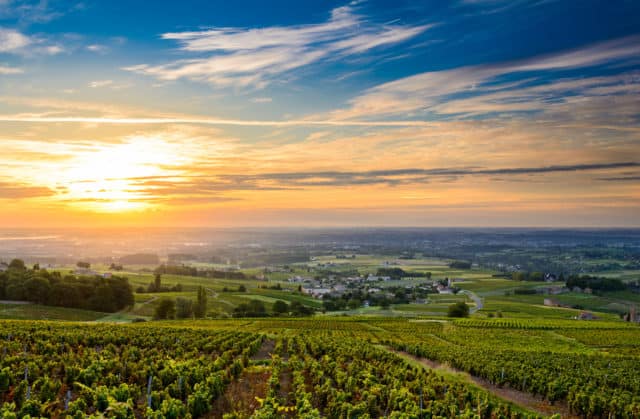 Beaujolais vineyards, spread across the hills and village, are known for its fruity, red, Gamay-based wines. The best way to discover the magnificent Beaujolais wine is by driving along the 140-km long Beaujolais Wine Route that is sure to awaken your taste buds!
8| Exploring Les Traboules? Follow the Lion Sign!
Wondering what to see in Lyon? Put traboules on your list!
The traboules are secret passageways found only in the city of Lyon. Build between buildings through courtyards, these secret alleyways and staircases were used in the 19th century by silk workers to transport their products quickly between places without getting them wet or damaged in poor weather.
There are as many as 400 traboules in Lyon, mainly found in the Vieux Lyon and Croix-Rousse areas, but only 40 of them are open to the public today.
The easiest way to visit the traboules is by joining a guided tour as they can be quite difficult to find (well, they were supposed to be *secret* afterall…).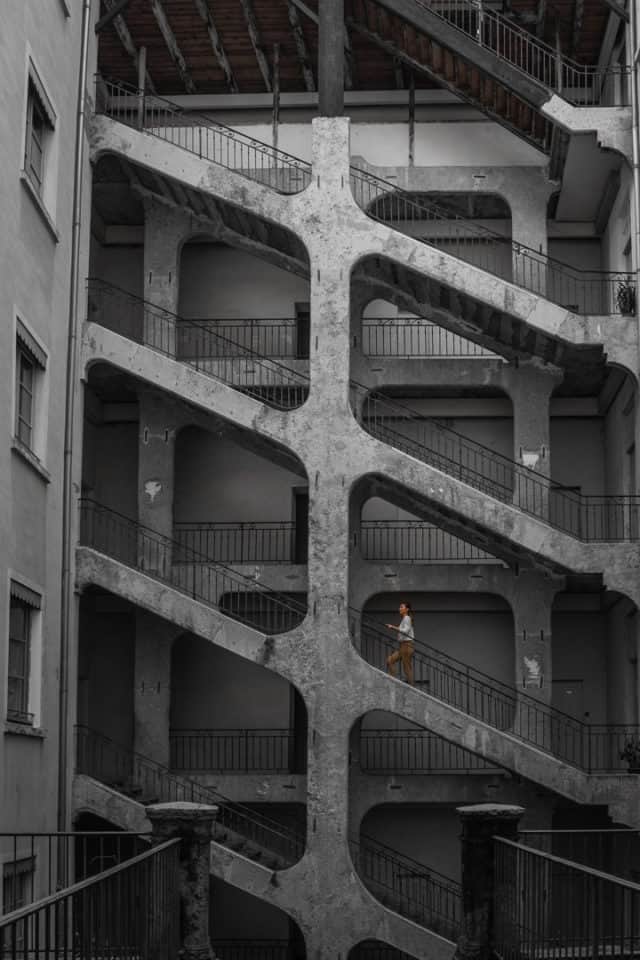 But if you are adventurous like us and would like to explore on your own, we recommend checking out Cour des Voraces, located at 9 Place Colbert / 14 bis montee Saint Sebastion. If there is any doubt where the entrance is, look for the lion sign!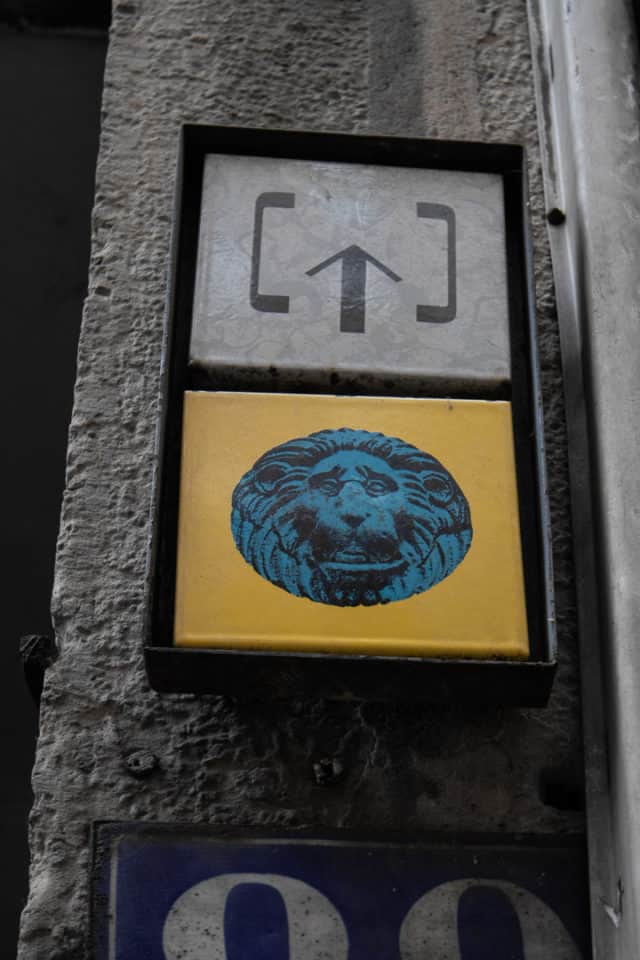 Pro tip: Only visit the traboules during daytime and remember to keep your voice as low as possible (these passages connect through residential buildings).
9| Visit Croix-Rousse Later in the Afternoon
Located up on a hill in the north of Lyon, Croix-Rousse was once the heart of Lyon's silk industry. Today, it has become the hub of creativity for young designers and artists, exploding with eclectic shops, hip cafes, and modern bistros.
We recommend taking the metro line C to Hénon station first and make your way down the hill. Take the stairs down Montée de la Grande-Côte and finish at Passage Thiaffait, a former traboule that has been converted into shops and boutiques.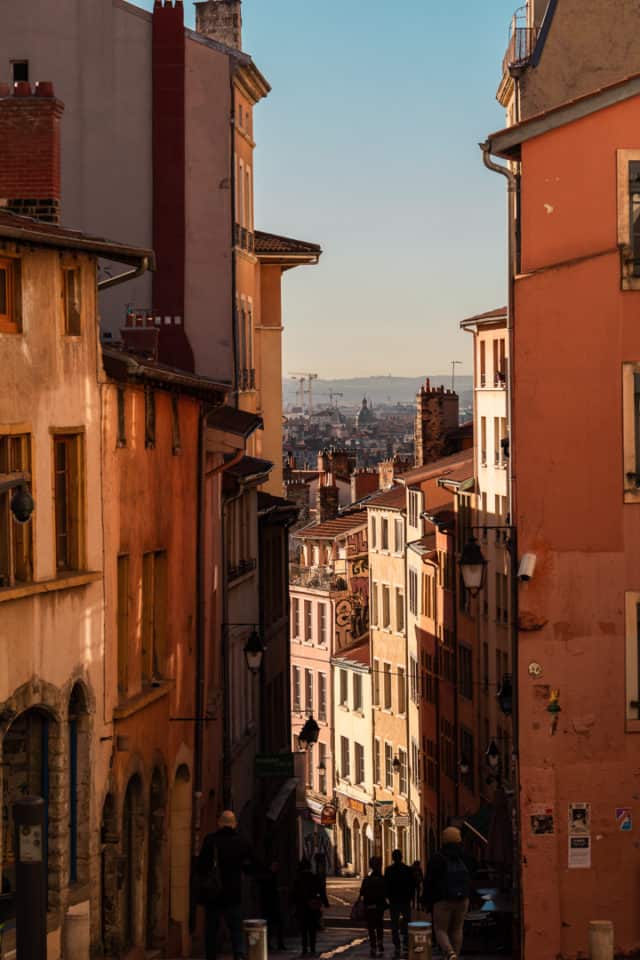 Most shops open quite late in Croix-Rousse. It is best to visit here in the afternoon!
10| When Strolling Around Vieux Lyon, Just Look Don't Buy
We don't know about you, but we hate cheesy souvenir shops that selling more of the same stuff, targeting solely tourists. Oftentimes, those products are overpriced and low quality.
If you feel the same way, take our advice and avoid shopping at rue Saint-Jean in Vieux Lyon (5e arrondissement) where you will come across many gift and specialty shops, selling pralines roses (pink candied almonds) and coussin de Lyon (creamy chocolate ganache). We know it is tempting but don't give in. We recommend buying them at the airport instead.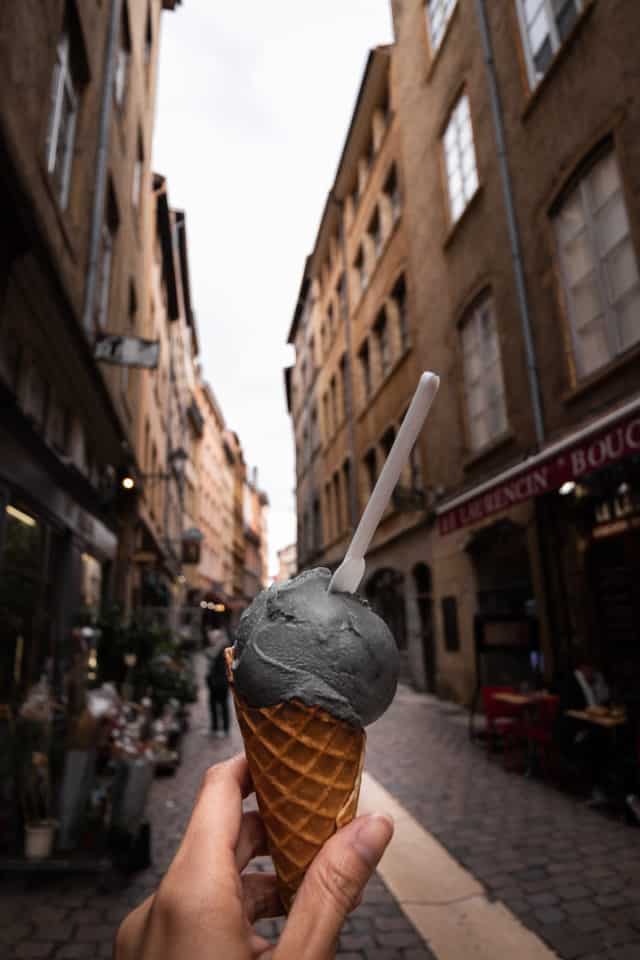 If no shopping, then what can you do in Vieux Lyon? Hit up a museum! Lyon is home to some of the best museums in France and some of them are located in Vieux Lyon. Musée Gadagne and Musée Cinéma et Miniature are particularly interesting!
11| Go to Fourvière For the Best City Views
Looking for the best place to photograph Lyon's city skyline? Head to the top of the hill of Fourvière! It is accessible by stairs (around 120 m) or by funicular from Vieux Lyon.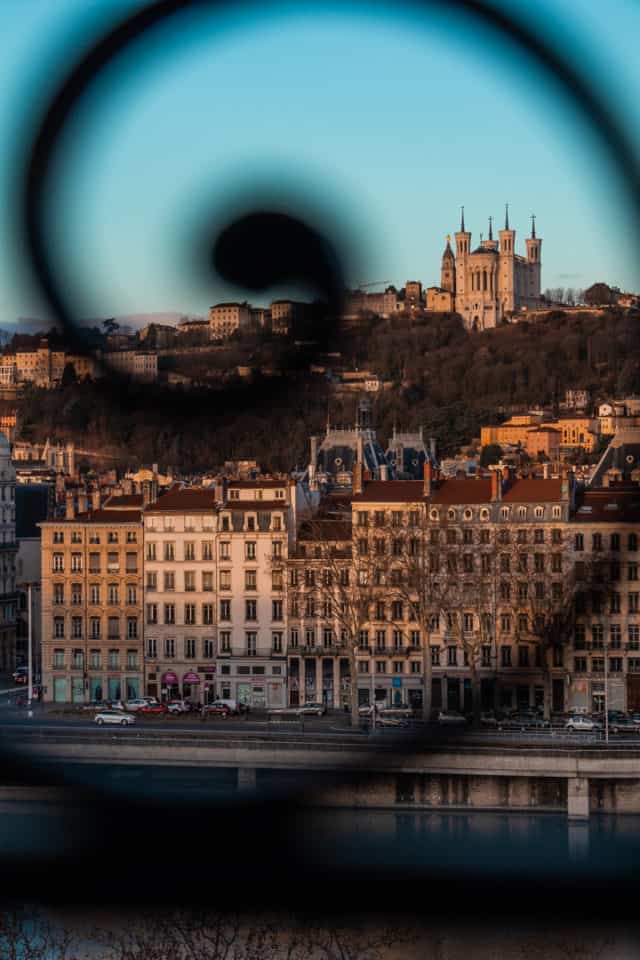 Crowning the hill is the iconic Basilique Notre Dame de Fourvière, built in Romanesque and Byzantine style. The panoramic view from the esplanade is breathtaking. If you don't mind a bit of a workout (i.e. climbing 345 stairs), join the guided rooftop tour to get an ultra-exceptional view ( €10 / free with Lyon City Card; in French only).
12| See the Modern Side of Lyon at La Confluence
Lyon is not only about preserving historic buildings. What surprised us the most is the wealth of modern architectures you can find throughout the city.
Stroll around the Confluence district and you'll find eye-popping, futuristic structures all over the neighborhood. Formerly an industrial wasteland, La Confluence is Europe's biggest urban renewal project to rejuvenate the area.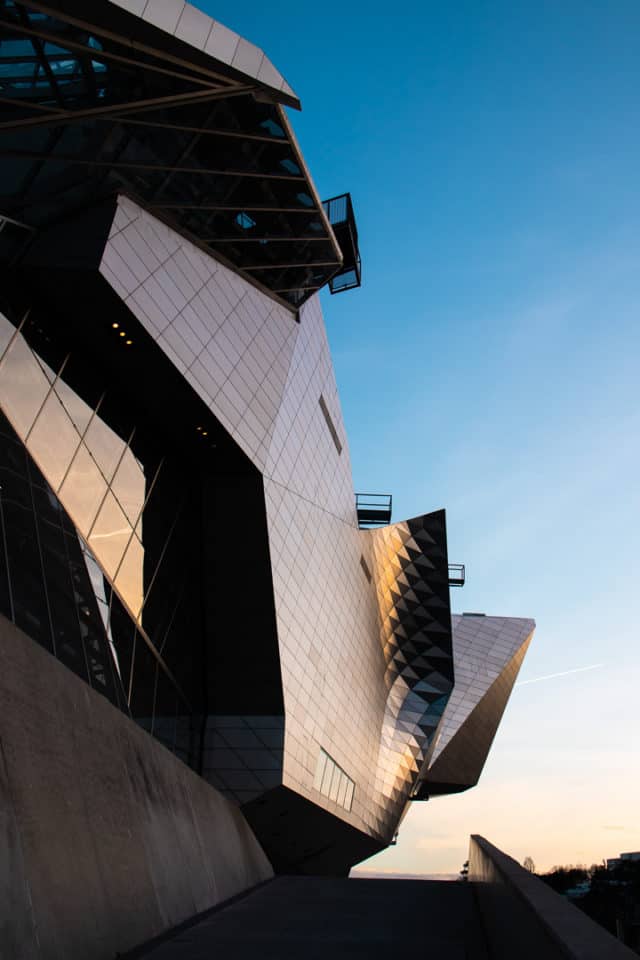 The Musée des Confluences, resembling a floating crystal cloud, is an absolute must-see in Lyon. Other great photo spots you shouldn't miss include the vibrant green cuboid building of Euronews headquarters, the orange cube following the same concept, and stacked modular housings on Quai Antoine Riboud.
13| Save Your Shopping at Presqu'île
So where to go shopping in Lyon, France? The best place to shop in Lyon is Presqu'île, the narrow peninsula in between the Saône and Rhône rivers.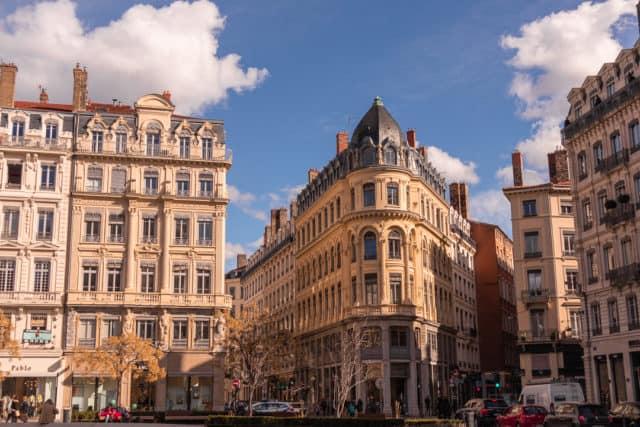 From large department stores to quirky boutiques, the Presqu'île area offers a wide variety of shopping experiences to get your retail fix. Most shops are located on rue Victor Hugo, rue du Président Edouard Herriot, rue de la République as well as around Place Bellecour. Whether you're searching for the latest designer handbag or a stylish vintage dress, Presqu'île has the perfect shop for you!
14| Start Your Morning with a Market Visit at Marché Saint-Antoine
Marché Saint-Antoine by Saône River is the perfect place to start your mornings. This outdoor food market is the largest in Lyon and is where the locals go to buy fresh produce and meat. Cooked items (e.g., rotisserie chickens), cheese, bread and even regional wines can be found there!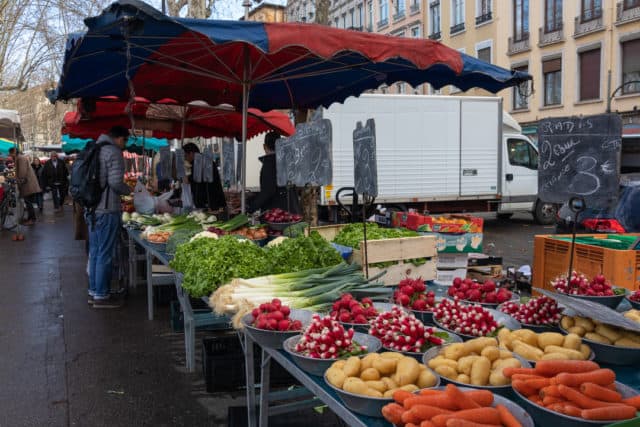 The market stretches from Pont Bonaparte to Pont Alphonse Juin, and is open daily (except Mondays) from 6 am to 1 pm.
15| Don't Miss La Fête des Lumières
Each year, Lyon hosts La Fête des Lumières (the Festival of Lights) on December 8th. For four consecutive nights, bewitching light displays will illuminate the city with dazzling colours and transforming the city's historic landmarks in magical and surprising new ways.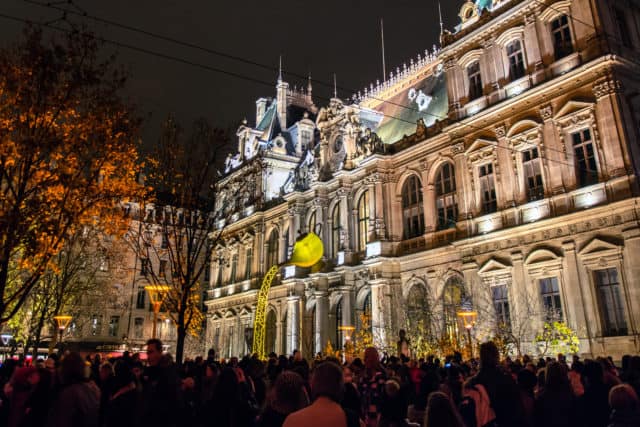 This Lyon tradition dates back to 1852 when the city's residents lit up candles to inaugurate the statue of the Virgin Mary for saving the city from the plague.
Today, this annual festival has become the world's biggest light show, attracting millions of visitors from near and far!
---
Lyon is worth a visit. With all our Lyon travel tips, we can guarantee you'll have the best possible experience in Lyon!
---
[ Global SIM Card Giveaway ]
Don't leave yet! To help your travel goes smoother, we partnered with KnowRoaming for a giveaway. Enter below to win one of the three Global SIM Cards for your next travel 🙂
[giveaway id=10014]