This site uses affiliate links and we may earn a small commission when you use our links and make a purchase without incurring additional fee yourself. Many thanks for supporting this website. Please see our disclosure page for more details.
Christmas day is fast approaching. That means the deadline to finish up Christmas shopping will be here before you know it! No need to fret. To help you with gift selection, we partnered with Calgary shopping centre, Southcentre Mall, to bring you amazing last minute gift ideas that are perfect for travel lovers!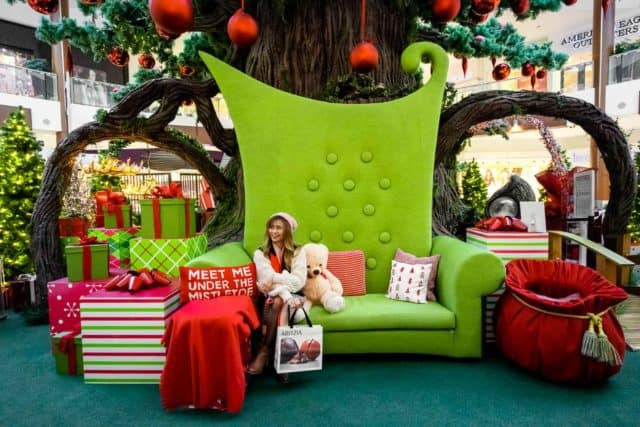 Here is a list of Christmas gift ideas for young adults who love traveling. For each item, the store location is indicated to help you find it in the mall. Now, let's see what the best shopping mall in Calgary has to offer this holiday season!
---
Gifts for the Environmentally Conscious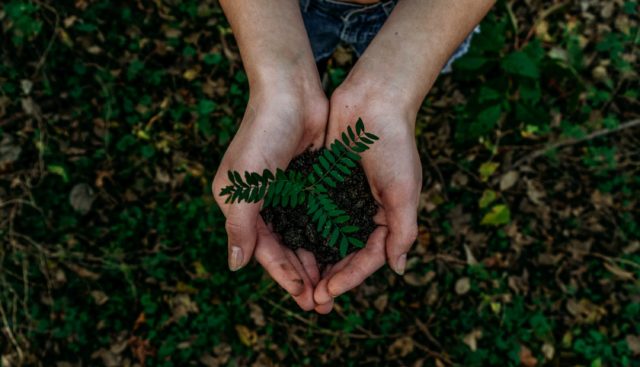 ❤︎ Reusable Metal Straws, Twisted Goods
Green travel is on the rise. More and more travelers are becoming aware of their travel's impact on the environment and local communities. Choosing ridesharing and public transit, staying at eco-friendly, sustainable hotels, and eating locally grown food are a few ways being an eco-conscious traveler.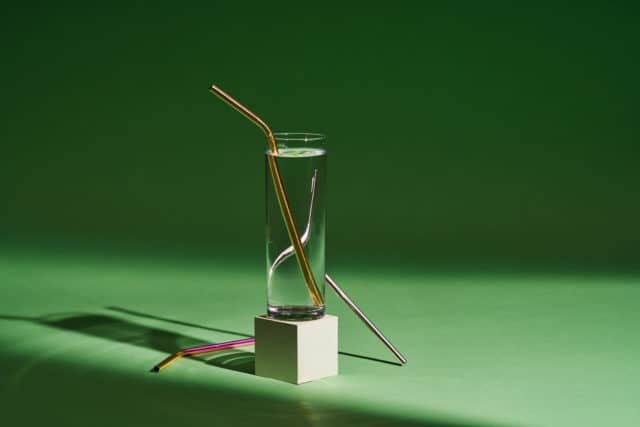 Ditching single-use plastics has become an important part of the zero-waste movement. Reusable drinking straws are a perfect first step to reduce plastic waste, making them a great gift for the eco-minded traveler!
Reusable metal straws come in two types: bamboo or metal. We recommend metal straws that are made out of food-grade stainless steel. They are more long-lasting, durable, and corrosion-resistant. Most come with a cleaning brush to make it easy to clean on-the-go – though they are also dishwasher safe!
❤︎ Custom Water Bottle, Lamose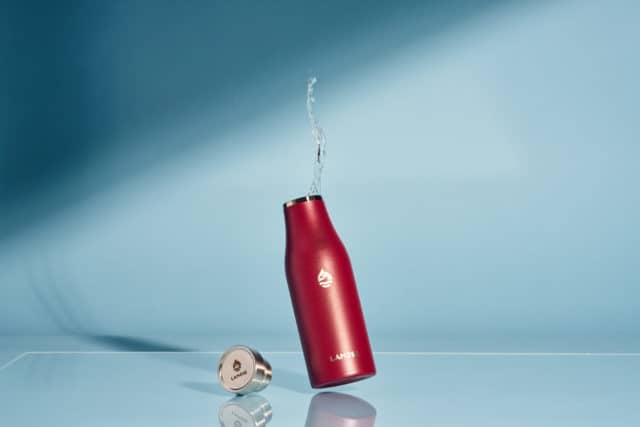 It is important to stay hydrated while traveling. Instead of going through single-use plastic bottles, opt to bring a reusable water bottle!
We always bring one wherever we go. Not only is it one of our travel essentials for long flights, but it is also a must have gear for hiking, camping and road tripping.
At Lamose, you can find stainless steel, reusable water bottles that are great for travel. Their double-wall vacuum insulated water bottle will keep the drink hot up to 12 hours and ice cold up to 24 hours!! Personalized engraving is complimentary to give your gift that extra little meaning. Name, photo, logo or drawing – you pick!
❤︎ Beeswax Food Wrap, The Curated Shop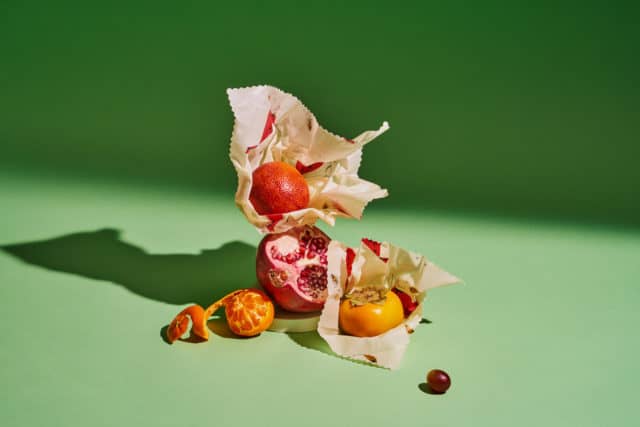 On the topic of eco-friendly gift ideas, we want to bring attention to reusable beeswax wraps. It is a super easy zero-waste switch to make for anyone.
Wax wraps are often used to replace plastic wrap – to save fruits and vegetables. But do you know these beeswax wraps have other usages?
With a few folds, sheets of reusable eco food wraps can be transformed into to-go containers for snacks and treats. Or step it up and make a wax wrap into a pouch for sandwiches or any leftovers. Dirty cutlery can also be wrapped for cleanup at a later time. Beyond food, beeswax wraps can keep soap and shampoo bar dry for future use. Aren't they fantastic ideas for eco-conscious road trippers and backpackers?
---
Gifts for the Techie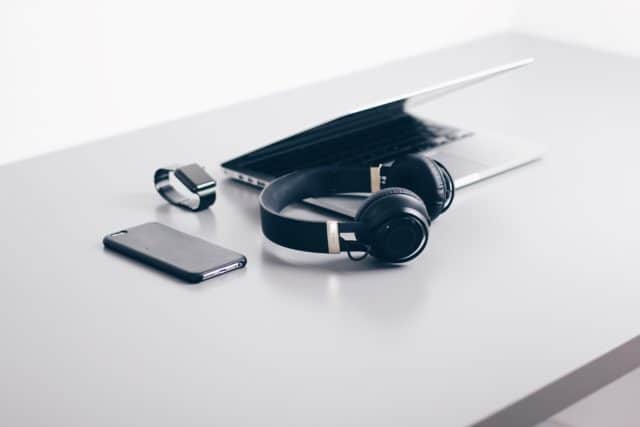 ❤︎ Fujifilm Instax Mini Photo Printer, Saneal Cameras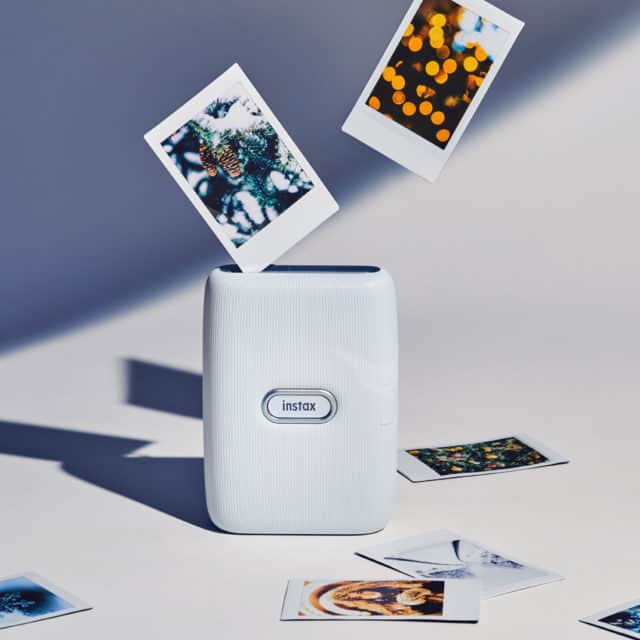 Though online photo storage and sharing are the main ways we share the snaps in today's digital world, there are times we wish to document our memories in a more tangible way.
Instead of buying an instant camera, why not consider a photo printer that allows you to print pictures directly from your smartphone or digital camera?
Fujifilm Instax Mini Link is the fantastic gift for those looking to bring their travel memories back to life. It is the best portable photo printer in the market. Once the compact printer is connected to a phone or tablet through Bluetooth, photos and videos are ready for print. Editing and fun features can be done on the free-to-download app to add more fun and excitement to the photos!
It is stylish, lightweight and long-lasting – a perfect gift idea for those looking to purchase the best portable printer for iPhone and Android users.
❤︎ JBL Clip 3 Pink Speaker, The Source
Need to gift a music junkie? Look no further than JBL Clip 3 Speaker.
The ultra-portable, ultra-rugged and waterproof device is the best portable Bluetooth speaker for outdoor adventures.
Aside from excellent sound quality and long battery life that keeps your playlists playing for up to 10 hours, the durable carabiner clips let you easily hook the speaker to a bag or beltloop! Moreover, it is IPX-rated for waterproof – makes this on-the-go music playing device ideal for the beach!
❤︎ Tile, The Source
For those who frequently lose things, bluetooth tracker, Tile, is a must have carry-on travel essentials.
This little device is not solely a key finder, it can be attached to anything ­– wallets, cameras, bags and even pets to track their whereabouts in seconds. All you need to do is download the app and pair the tracker with your phone. As long as the items are within the Bluetooth range, you can locate them easily.
The powerful gadget comes in various sizes with different ranges and ring volume.
---
Gifts for the Fashionista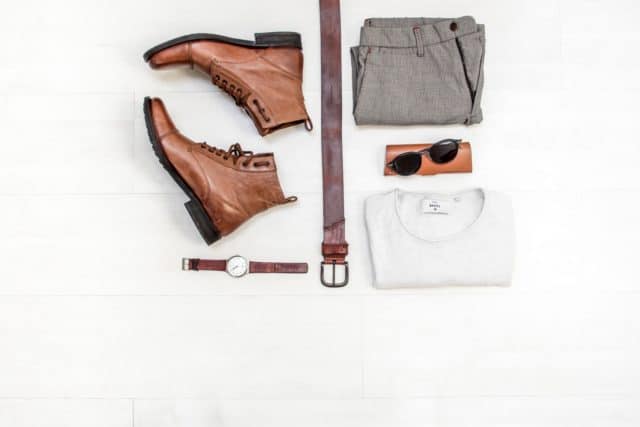 ❤︎ FjallRaven Mini Backpack, Sporting Life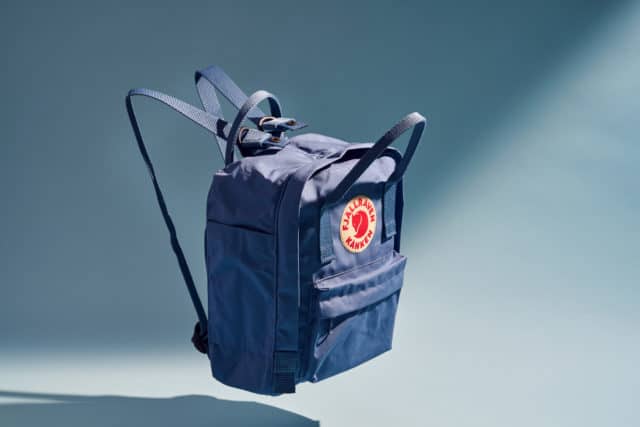 Searching for a small stylish backpack that is practical at the same time? The mini Kanken water-resistant backpack is a popular choice.
This scaled-down version of the classic Kanken backpack can hold 7 liters – a great day bag for city travel. There are many colours to choose from. Zippers are hidden away for security in crowded places. The best part is the recycled nylon materials make this minimalist backpack incredibly durable and light.
❤︎ Om Organics Hydrating Mist, Oak & Tonic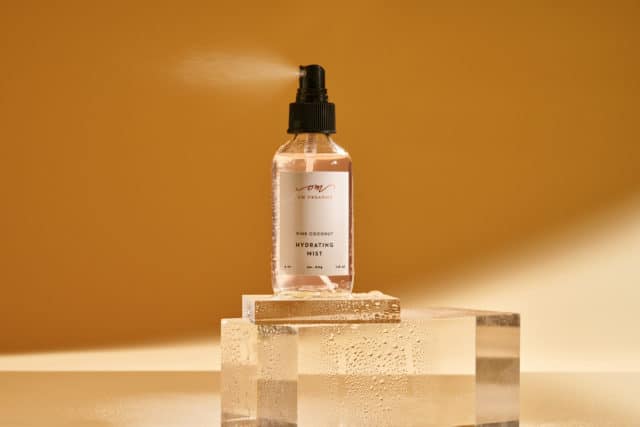 Hydrating face mists is a handy travel companion to bring, especially in the dry environment of an airplane. They are not only about adding moisture to your face. Face mists can also restore the skin with nutrients and leave it soft and glowing.
Toxic free skincare brand, Om Organics' Pink Coconut Hydrating Face Mist does exactly that. The combination of aloe vera, rose water and coconut water help soothe skin issues and minimize inflammation.
At Oak & Tonics, you can also find other beauty gifts for travelers. Travel soaps and travel-sized scents make the perfect stocking stuffer for the holidays!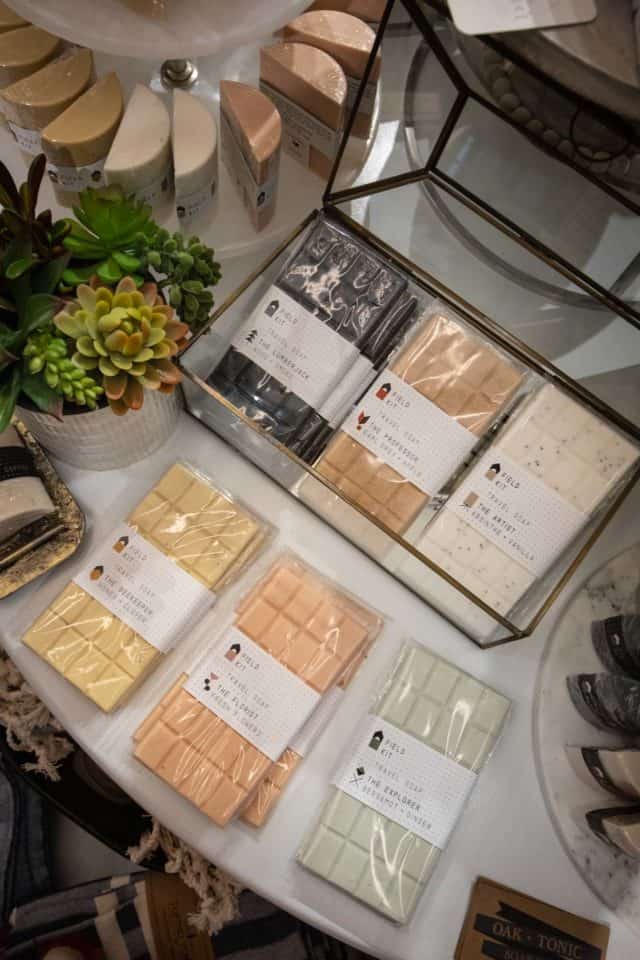 ---
Want to find other travel-related items? Search.Find.ShopNow is a super handy tool to help you find the perfect gift at Southcentre Mall. Simply type in the product category of your choice in the search bar and within seconds, items matching the query in the entire mall will pop up, along with prices and store locations. Totally a time-saver!
Disclaimer: This post is written in partnership with Southcentre Mall. As always, all opinions on For Two, Please are our own and we only recommend brands that we 100% stand behind.