This site uses affiliate links and we may earn a small commission when you use our links and make a purchase without incurring additional fee yourself. Many thanks for supporting this website. Please see our disclosure page for more details.
It had been our dream to visit Lyon, France for the longest time, and we finally made it happen this year!! Dubbed the "food capital of the world," Lyon is every foodie's dream come true. Home to many top chefs like Mère Fillioux, Paul Bocuse, and Mathieu Viannay, Lyon is no doubt the ideal place for you to fall in love with French cuisine!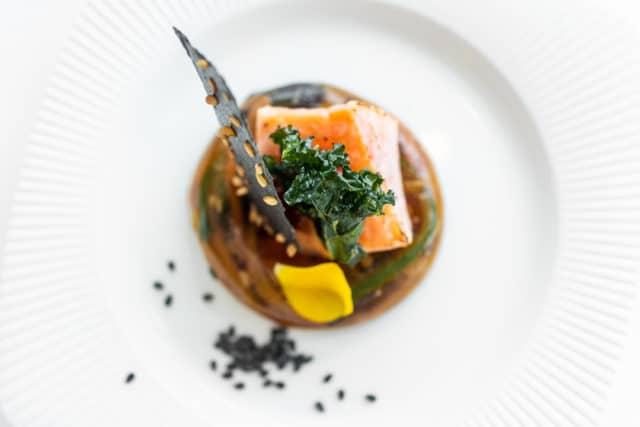 Before you embark on your Lyon food tour, make sure to familiarize with the Lyonnaise cuisine. That way you can feel like a local as you experience the best Lyon has to offer. This introductory food guide highlights the typical French dishes you will find in Lyon as well as a list of the best bouchons in Lyon and top Michelin restaurants in France to add to your itinerary.
Don't have time to read? Save THIS PIN on your Visit France or Foodie Travel Ideas board on Pinterest so you remember to come back later!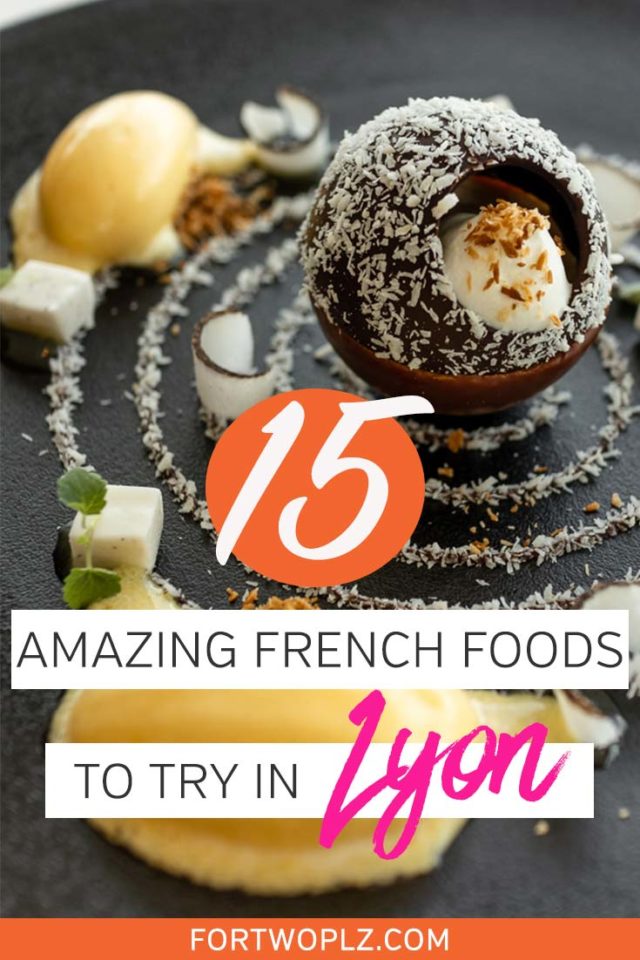 Salade Lyonnaise
Let's start with appetizers!
You'll find Salade Lyonnaise (Lyonnaise salad) at almost every restaurant in Lyon. What's so special about Lyonnaise salad?
Typically, the bowl comprises of fresh lettuce with small pieces of bacon, poached eggs, croutons, and vinaigrette dressing, but every restaurant does it a bit differently.
Some bouchons (old-fashioned bistros) have their own magic recipe to tempt diners' taste buds. For example, at Daniel & Denise, the salad also comes with snout slices, lentils, smoked herring, and potato amandine. It is the most unforgettable Salade Lyonnaise we have ever tried!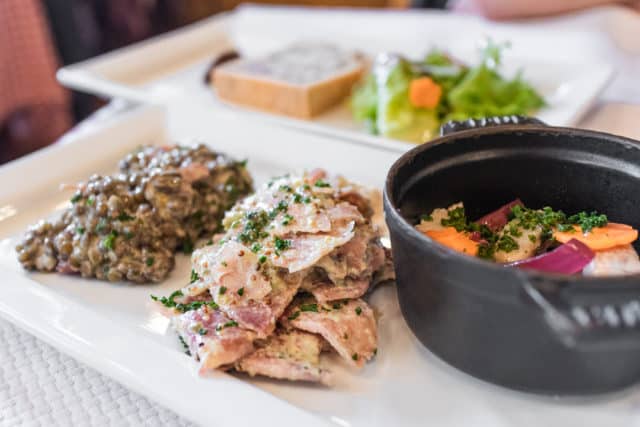 Cervelle de Canut
Don't gross out by its literal translation "silk worker's brains," there is no component of brains in Cervelle de Canut whatsoever. Instead, this specialty is more like a cheese spread, made of fromage blanc, chopped herbs, shallots, salt, pepper, olive oil, and vinegar. It is enjoyed with sliced baguette as an hors-d'œuvre.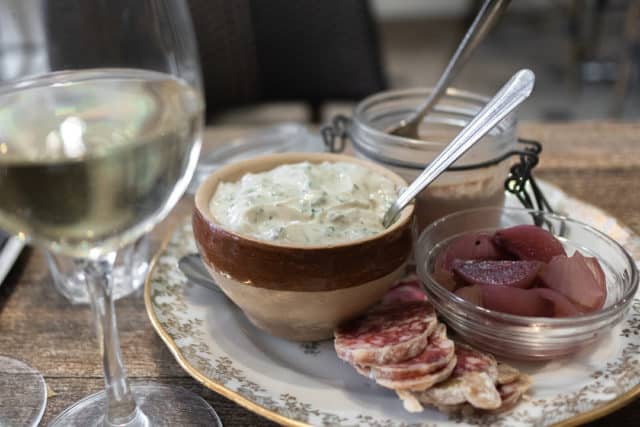 So, where did the name "silk worker's brains" come from?
Back in the day, silk production was the pillar of Lyon's economy. The city was known as the silk-weaving capital of France. When the silk industry reached its peak in the 19th century, there were over 100,000 looms in business!!
Silk workers, known as 'canuts', would start working before dawn. To recharge, they would visit bouchons for a hearty morning meal (mâchon), and the seasoned cheese spread was typically served on the table.
Rosette de Lyon
Along with baguette and Cervelle de Canut, it is common to find dry-cured pork sausage (Rosette de Lyon) served as an appetizer. This signature specialty is made with a casing from a pig's lower intestine, stuffed with coarse ground pork. It makes a tasty addition to sandwiches and charcuterie boards.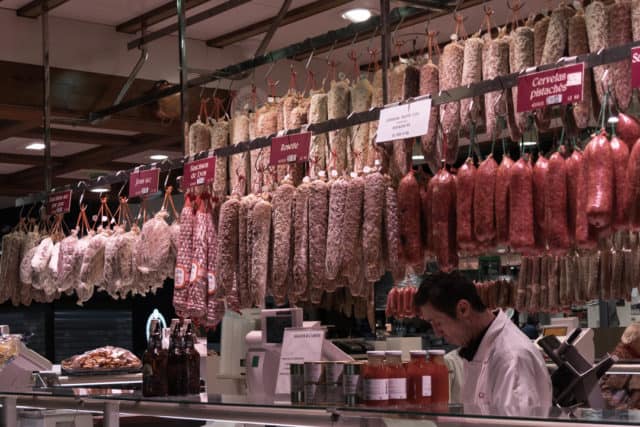 Andouillette
Speaking of sausages, you will come across andouillette in markets or on restaurant menus. The famous Andouilette is made entirely of pork (sometimes veal) intestines and stomachs, seasoned with pepper, wine, and onions.
It is known to have a very strong, distinctive smell so be prepared. Most of the time, it is served hot, either boiled, panfried or barbecued, but it can be eaten cold as well.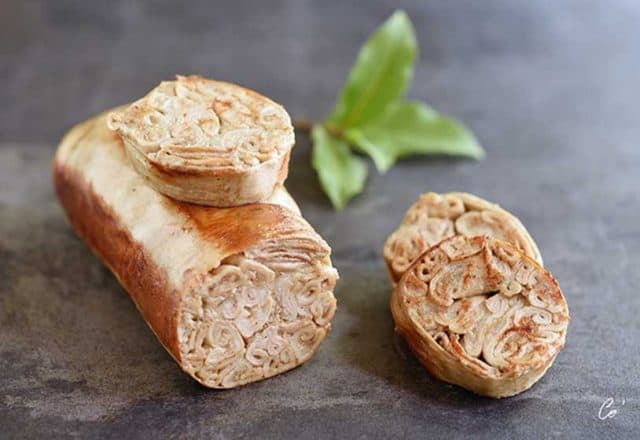 Fonds d'Artichauts aux Foie Gras
Another classic starter is Fonds d'Artichauts aux Foie Gras. First created by la mère Filloux, later modified by Eugénie Brazier, this dish combines delicate melting foie gras and crisp artichoke hearts, providing a remarkable depth of flavour!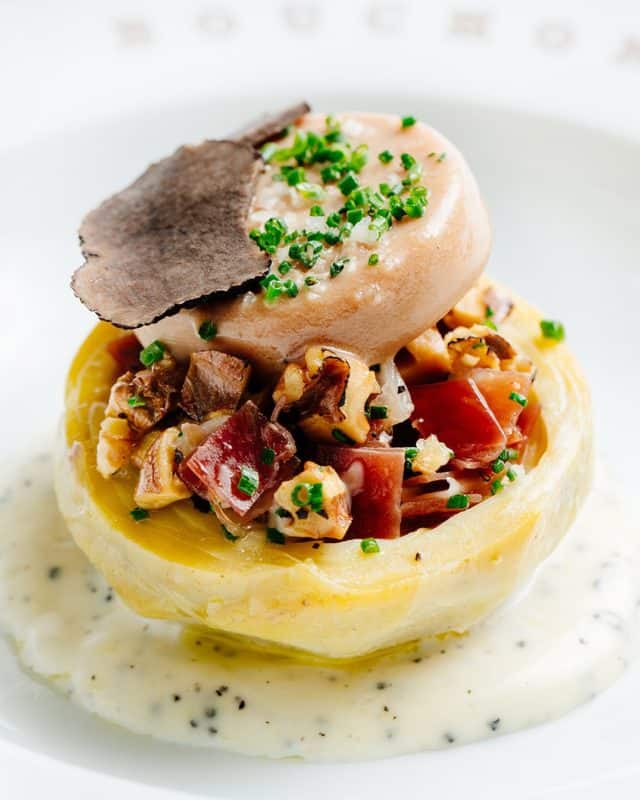 Pâté en Croûte
Literally "pâté in a pastry crust," Pâté en Croûte is a popular cold dish. Typically, the pâté is made of pork, but sometimes it can be veal, poultry or rabbit. Between the meat pie and pastry crust, chilled transparent jelly is added to fill the top cavity.
The end product is rich, dense and divinely good.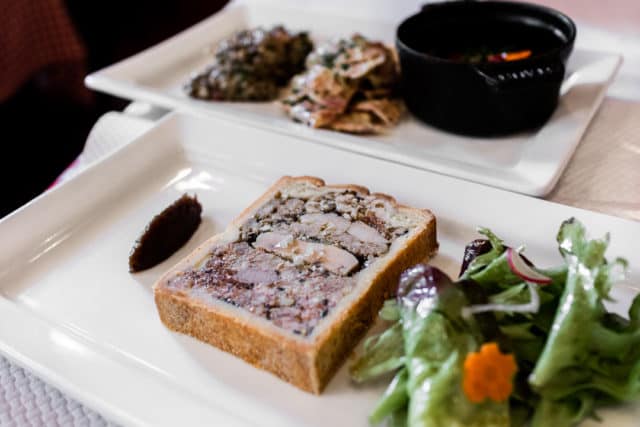 Saucisson de Lyon Brioche
One of our favourite French dish in Lyon is Saucisson de Lyon Brioche (sausage in a brioche). Salty and sweet, it is amazing how something simple like this can be so satisfying. Cooked sausage stuffed in a wonderfully soft and buttery brioche, it is a taste you can never forget!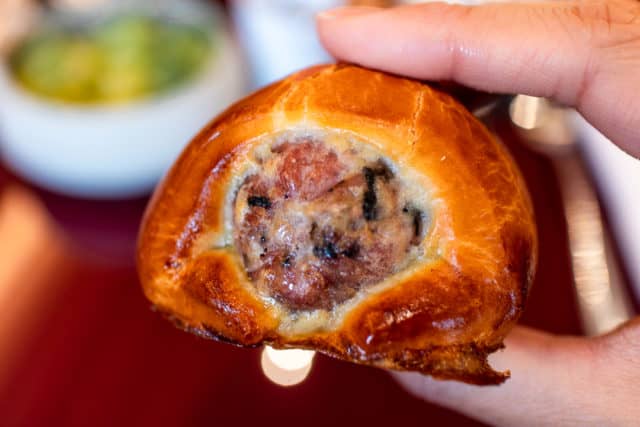 Quenelles
You will see Quenelles everywhere in Lyon bistros. This football-shaped specialty is typically made with pike (a freshwater fish), mixed with butter, flour, milk, and eggs. It is cooked with tomato sauce, béchamel, or the famous Nantua sauce (prepared with crayfish, carrots, celery and cognac).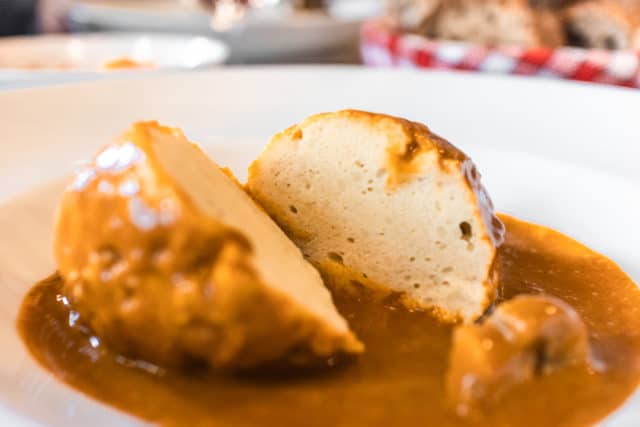 Coq au Vin
Coq au Vin (Rooster in wine sauce), another legendary dish in Lyonnaise cuisine. Essentially, it comprises of chicken seasoned with herbs and vegetables. The meat is then slowly braised in a Burgundy wine sauce until it is tender on the inside. The stew dish promises textured, juicy meat!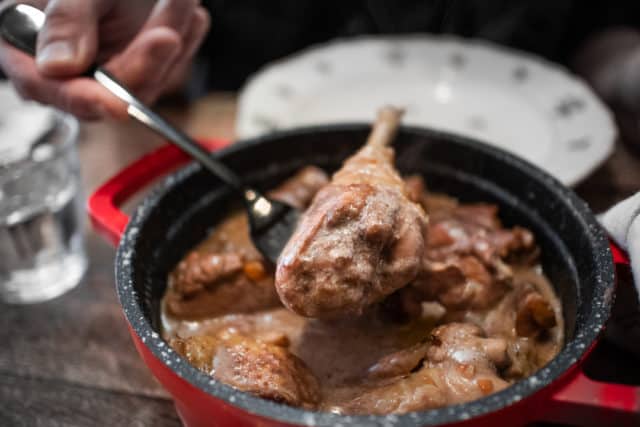 Soupe aux Truffes Noires V.G.E.
When speaking of French dishes, we can't leave out Chef Paul Bocuse, the pope of French cooking and the founding father of modern French cuisine.
His most famous dish was Soupe aux Truffes Noires V.G.E. (black-truffle soup named after former French President Valéry Giscard d'Estaing). This famed soup contains foie gras, mushrooms, truffles, and chicken broth;all held captive under a dome of puff pastry.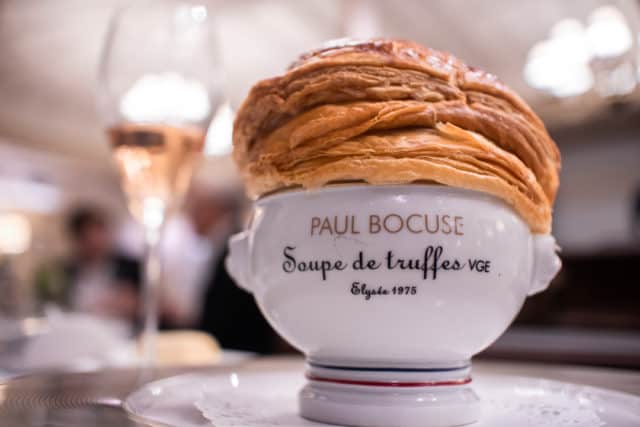 You can try this classic dish at his three Michelin-starred restaurant in Collonges-au-Mont-d'Or located just 4km north of Lyon.
Poulet En Vessie
Another one of Bocuse's iconic dishes is Poulet en Vessie (truffle-stuffed bresse chicken cooked in a pig's bladder).
We know what you're thinking: Cooking in pig's bladder? How? This is a technique pioneered by Brazier (remember we mentioned her earlier?). It begins by stuffing slices of black truffles and foie gras under the chicken skin. The chicken is then enclosed in the bladder and packed in an aromatic broth. The method makes the meat extremely flavorful and moist!
At Paul Bocuse Restaurant, the staff will deflate the bladder and debone the entire chicken in front of your eyes. In case you are curious about how it is done, check out the clip below:
Bugnes Lyonnaises
Now, let's move onto desserts!
Bugnes Lyonnaises is a classic Lyonnaise dessert, similar to beignet but not quite the same. This lemon-scented pastry is thinner and crunchier, sprinkled with powdered sugar.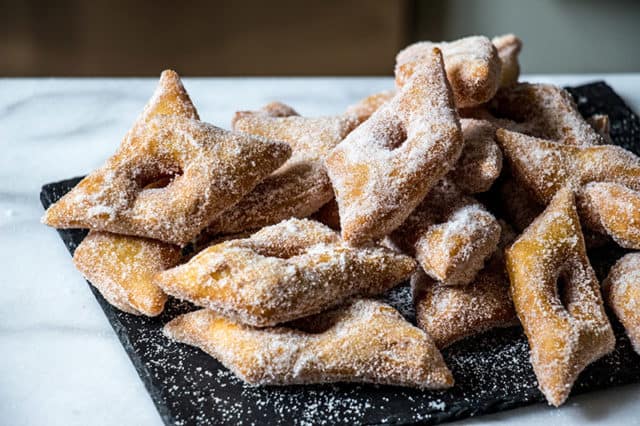 Pralines
You will see pink pralines (almonds with pink sugar coating) everywhere on the streets of Lyon. This traditional French confection is unique to Lyon, can be eaten alone as it is or added to desserts.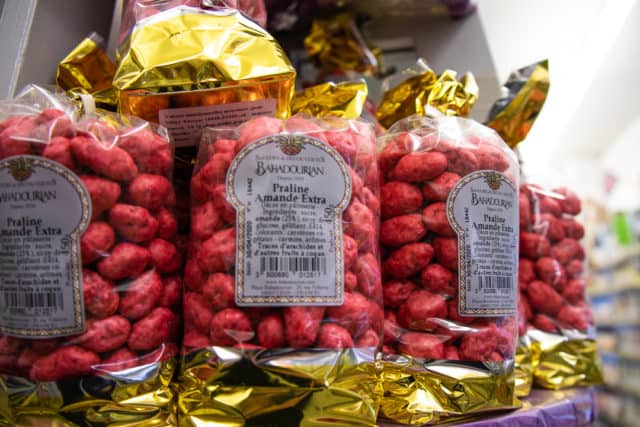 Tarte aux Pralines
The most common pralines dessert is Tarte aux Pralines (Pralines Tart). The combination of crushed pralines and all-butter shortcrust pastry delivers an irresistible taste!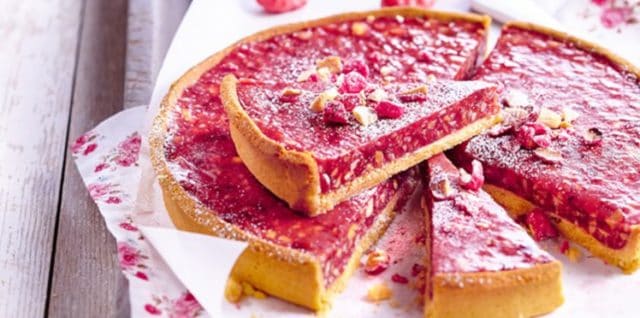 Coussin de Lyon
Shaped in a pillow, this sweet specialty of Lyon is made with chocolate, marzipan, flavoured with curacao liqueur. It can be distinguished with its aqua green colour.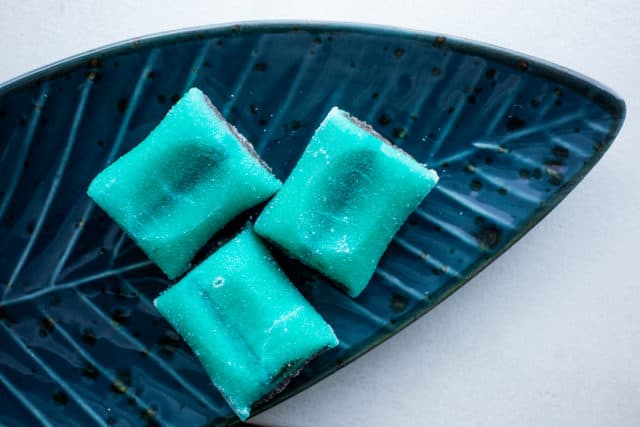 ---
Best Restaurants in Lyon for Classic Lyonnaise Meals
All those sound delicious, but where can you have a classic Lyonnaise meal? below are a few bouchons and Michelin star restaurants in Lyon we recommend you stop by!
Daniel Et Denise
To try traditional Lyonnaise food, we highly suggest putting Daniel et Denise on your agenda. As one of the best bouchons in Lyon, the bistro is dedicated to serving local specialties. Their delicious Lyonnaise dishes like quenelle and salade Lyonnaise are sure to dazzle taste buds!
The restaurant has four locations across the city. Reservation is recommended as they can get quite busy (even on weekdays)!
Note:
You will see many
bouchons
in Lyon but it is important to choose certified
bouchons
for the best culinary experience. How to identify a certified
bouchon
?
Make sure to select a restaurant with
"Les Bouchons Lyonnais"
certification (can be identified with the label below on the window). You can also visit the
Les Bouchons Lyonnais website
to search for the best
bouchons
in Lyon!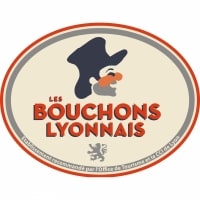 La Mère Brazier
We mentioned Eugénie Brazier a few times earlier. She is the mother of modern French cooking and the first woman to be awarded six Michelin stars! Many renowned chefs including Paul Bocuse were her student.
To get a taste of her recipes, visit La Mère Brazier – her first restaurant, which was established in 1921 when she was only 26 years old. Today, the establishment holds two Michelin stars and is run by executive chef Mathieu Viannay.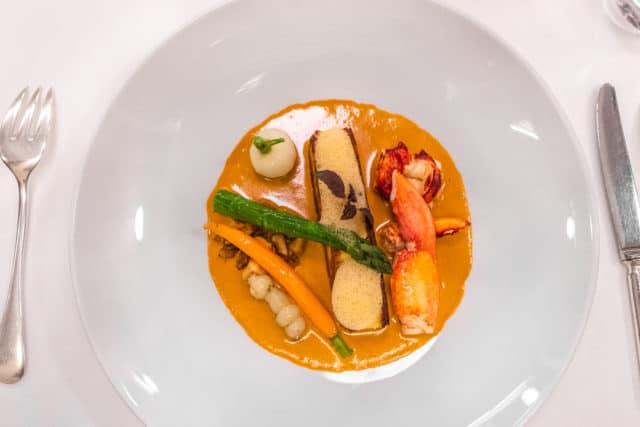 Auberge Du Pont De Collonges
The Paul Bocuse Restaurant in Lyon is a destination itself, attracting foodies around the world year-round. This luxury establishment has held three Michelin stars continually since 1965. It is also the only one in Lyon to receive three stars.
You will quickly understand why it is worth a special journey as soon as you arrive. The dining rooms in Paul Bocuse Restaurant is pure elegance. Service is impeccable. Each dish is carefully planned to balance tastes and textures. The entire dining experience is unmatched by any other Lyon Michelin restaurants.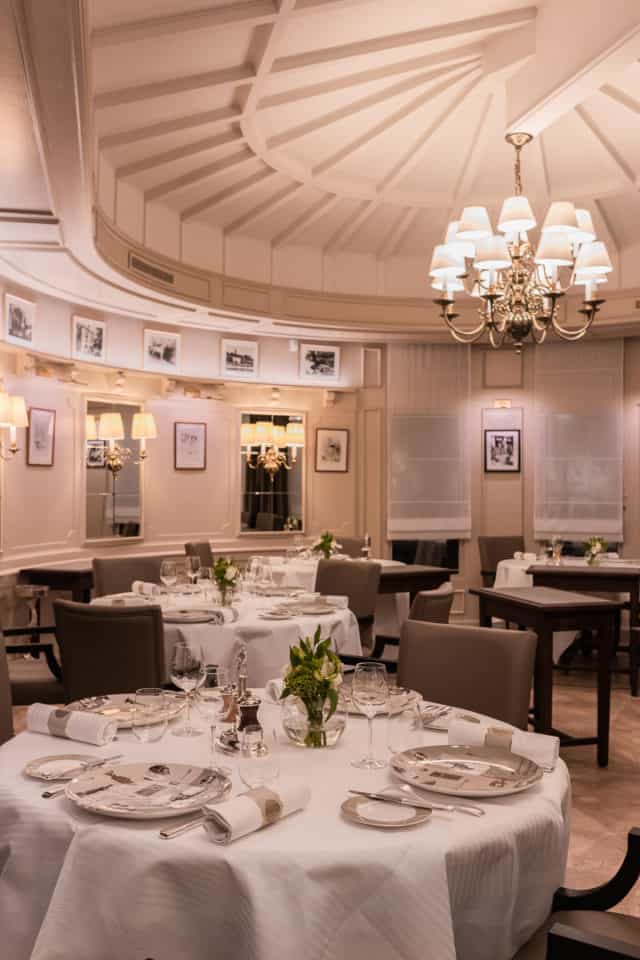 Today, Chef Bocuse is no longer there, but a trio of chefs, Christophe Muller, Gilles Reinhardt, and Olivier Couvin, carry on his legacy so that you can enjoy his classic dishes like black truffle soup and sea bass stuffed in puff pastry shell.
Les Halles De Lyon Paul Bocuse
For casual eateries, we recommend Les Halles De Lyon Paul Bocuse, a well-known indoor food market in Lyon, named after the famous chef Paul Bocuse.
The market houses 48 food stalls impressing you with gourmet delights, like cured meat, pastries, cheeses, and chocolates (perfect place to go food shopping in Lyon, France!). There is also a good selection of casual bars and restaurants to enjoy a sit-down meal.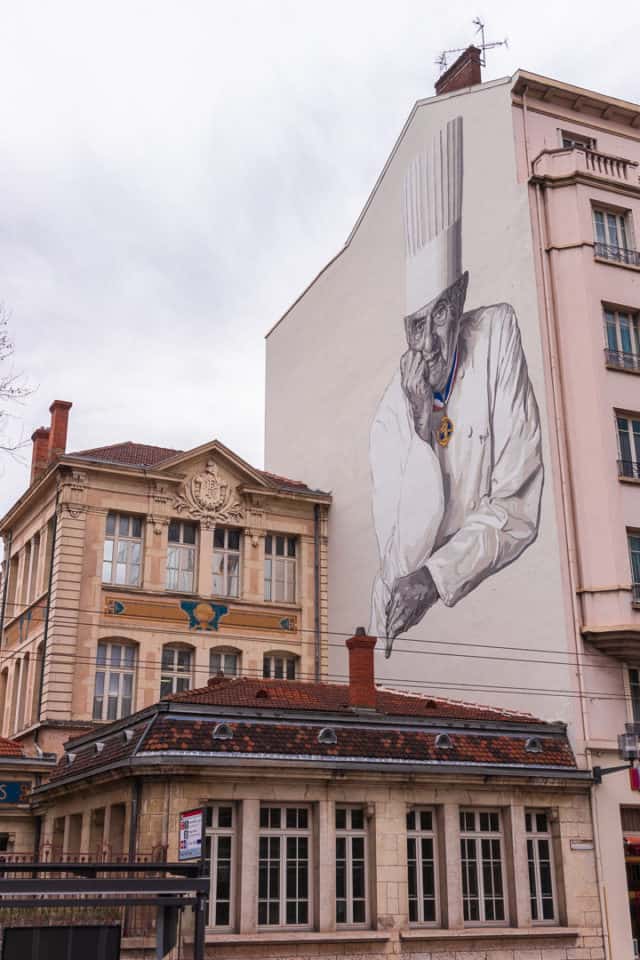 Cooking Classes in Lyon, France
Want to learn to make classic Lyonnaise dishes? We recommend book a cooking class on eatwith with chef Thierry.
We did a 3-hour cooking class with him. Aside from learning the traditional cooking technique, Thierry gave us an informative introduction into the history of Lyon and its influence on the Lyonnaise food culture. He is very passionate and knowledgeable!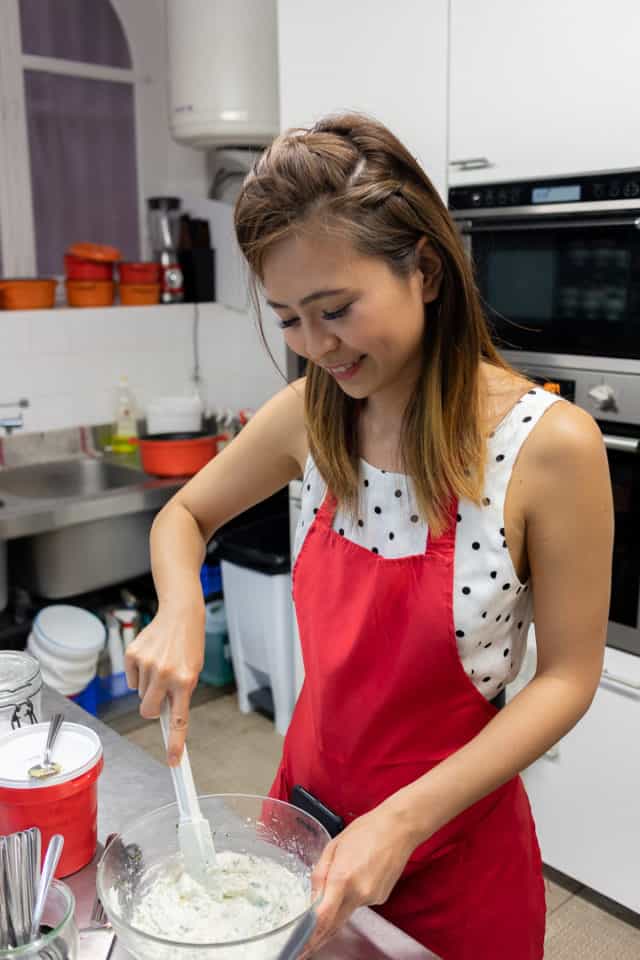 You can choose between 3 different options – market tour, cooking class, and pastry class. This is a great way to familiarize yourself with Lyonnaise cuisine and we recommend doing this at the beginning of your Lyon vacation!
---
We hope this article incentivizes you to visit Lyon, the gastronomy capital of France! Lyon is truly unique and has surprised us in so many ways!
Save THIS PIN on your Visit France or Foodie Travel Ideas board on Pinterest for your future trip planning!