This site uses affiliate links and we may earn a small commission when you use our links and make a purchase without incurring additional fee yourself. Many thanks for supporting this website. Please see our disclosure page for more details.
As the cradle of American independence, Boston is a huge draw for curious travelers who are fascinated by its revolutionary history. But Boston offers so much more than that. On our recent Boston trip, local friends introduced us to so many places to shop, eat, play, and dance the night away! Check out this Boston itinerary to discover how to see the best of Boston in one day.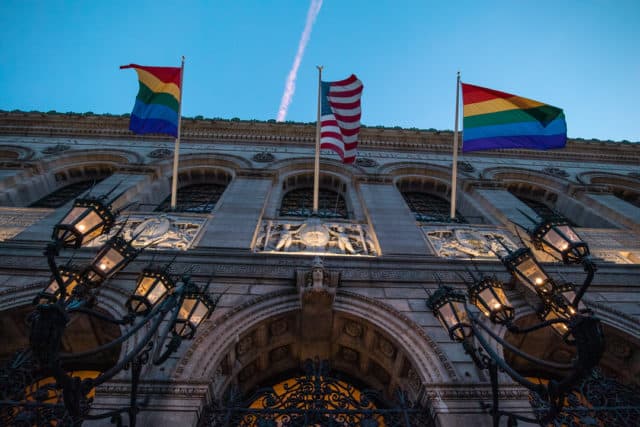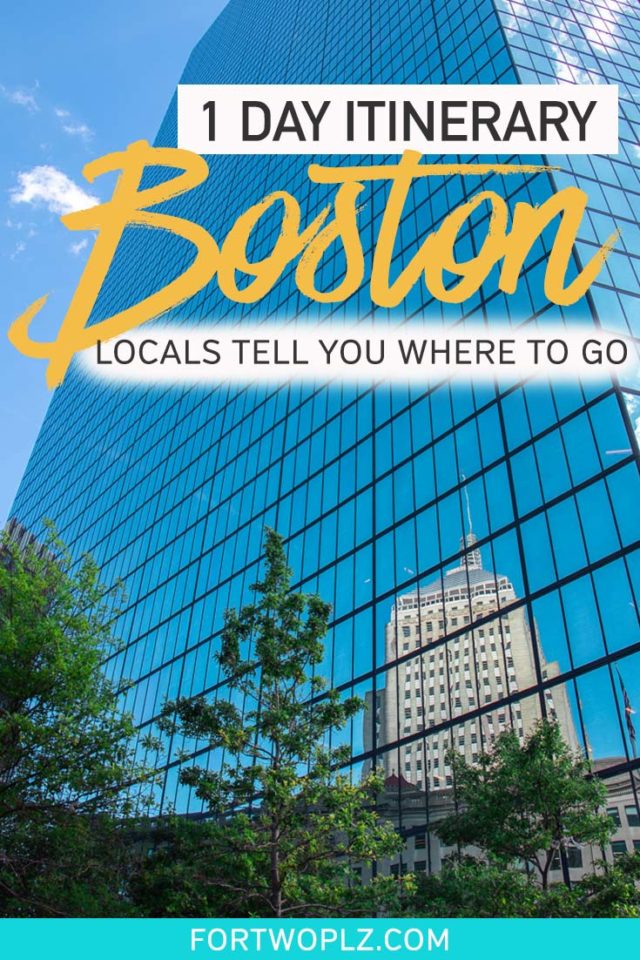 How to Spend 1 Day in Boston
Before we begin, we want to point out that Boston's seafood didn't really impress us… especially after visiting Portland, Maine. That's why we didn't put a spotlight on Boston seafood restaurants in this itinerary.
However, the city has really good Italian food – thanks to the rich Italian heritage. If you like Italian cuisine, you're in for a treat!
Breakfast
Get ready for your day with a cup of coffee from Caffe Vittoria – the first Italian cafe in Boston. The neat little coffee shop is located in Boston's Little Italy in the historic North End and has been in business since 1929!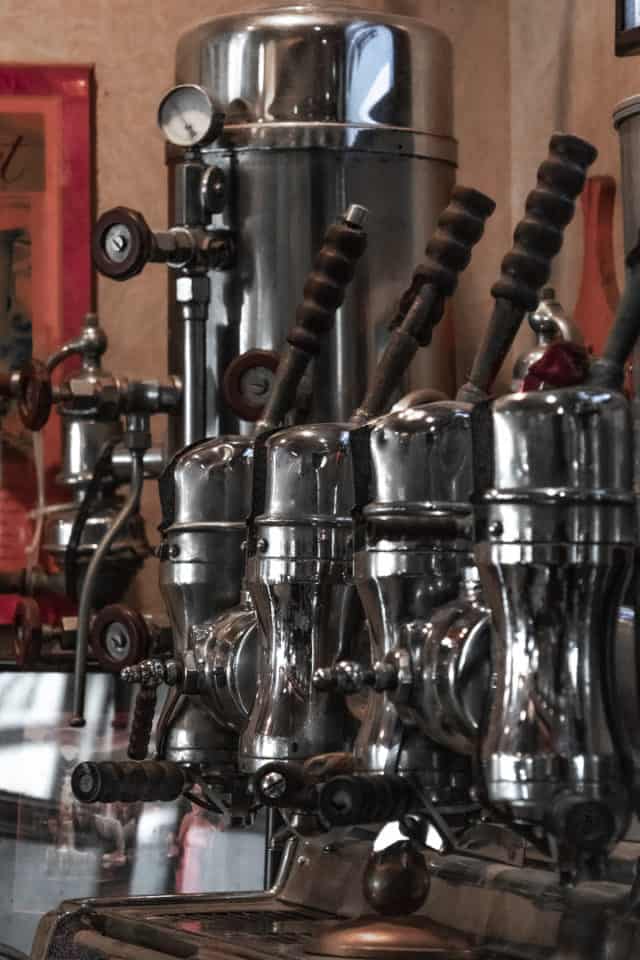 Walking into Caffe Vittoria is like stepping into a museum where old coffee machines and espresso makers were put on display. While you might be tempted to order a caffe latte, we recommend going for a cappuccino or hot chocolate instead. This hotspot reportedly serves the best cappucinos in the country!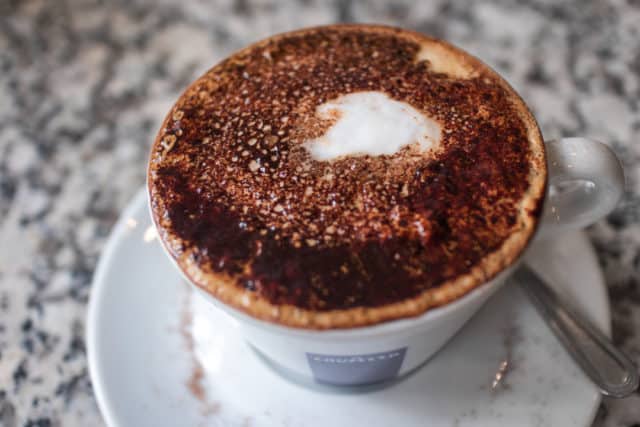 Then walk down the street to Bricco Panetteria, an authentic Italian bakery hidden in an alley off Hanover Street. The tiny shop is part of Frank DePasquale's culinary empire and makes the bread for each of his restaurants.
The aroma of baking bread swirls in the air as you walk in. Sfogliatella, nutella doughnuts, and many other Italian pastries and baked delicacies can be found at this small bakery!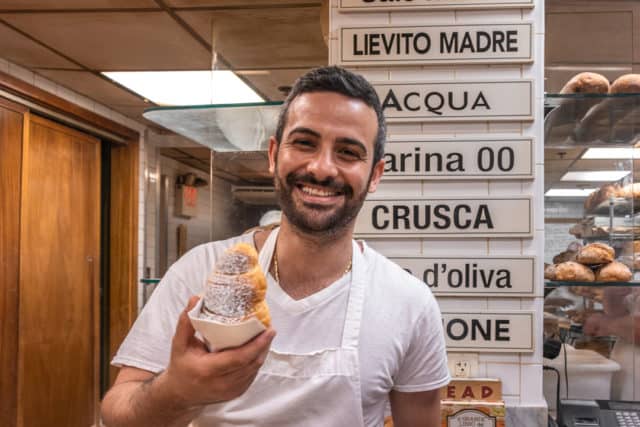 Morning
Now that you're all fueled up, take a walk along the Freedom Trail and soak up the historic ambiance! The 4-km-long walking path, marked by a red line on the sidewalk, connects 16 significant historic sites associated with the birth of American Liberty.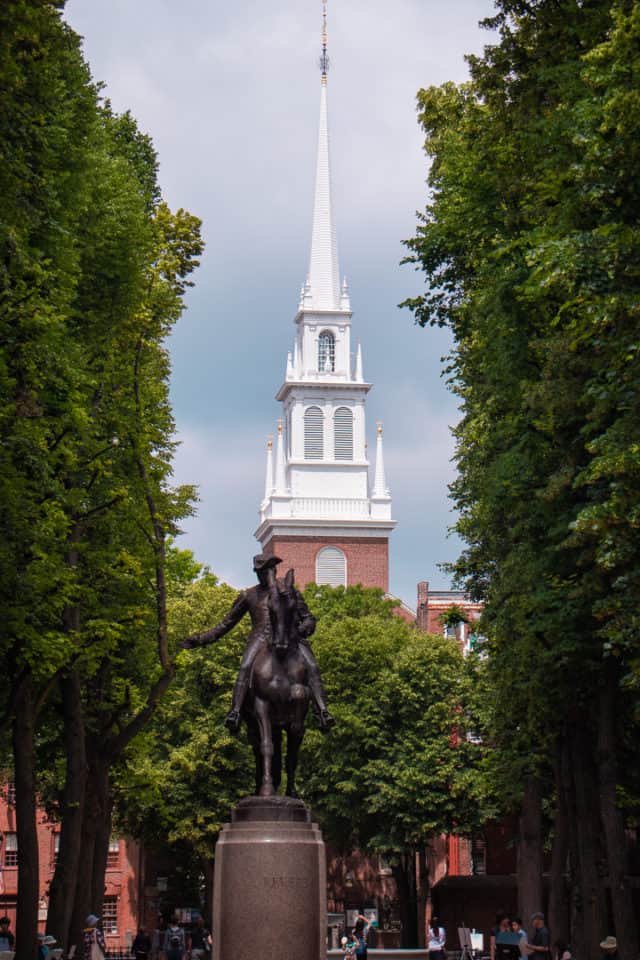 In the North End, make sure to stop by the famous Paul Revere House, the statue of Paul Revere's Midnight Ride at Paul Revere Mall, and the Old North Church where lanterns were hung to send warning of the British invasion.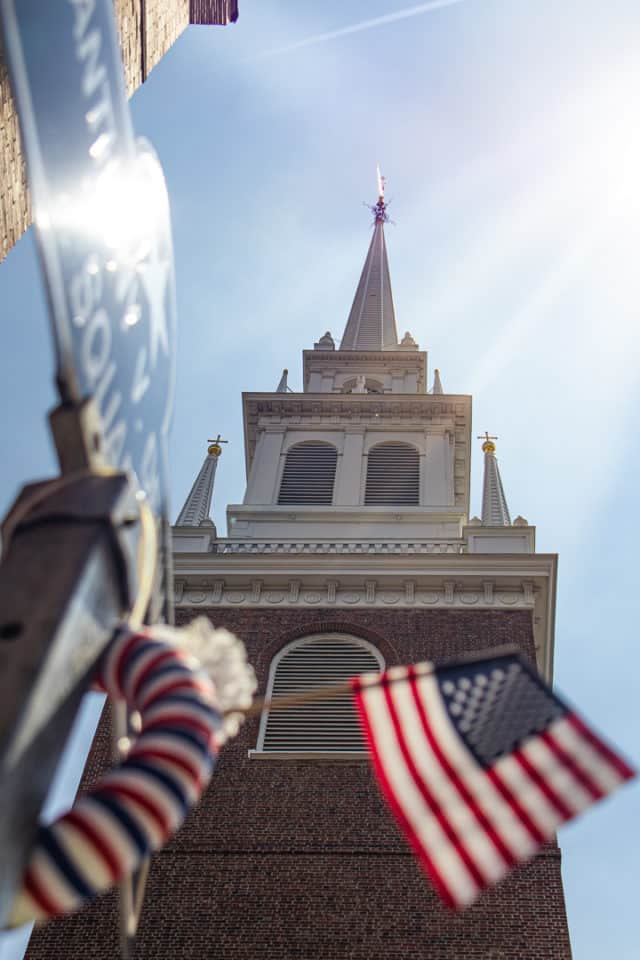 Want to go on your own self-guided Freedom Trail tour? Click here to download the map of Freedom Trail in Boston!
Interested in seeing historic sights in another amazing American city? Try New York! You see everything in NYC in one weekend – we promise.
Lunch
Enjoy a casual meal at Giacomo's, one of the most popular Italian restaurants in Boston. The menu is filled with varieties of fresh handmade pasta. No matter what you order – fettuccine, ziti, or ravioli – be prepared to lick the plate clean!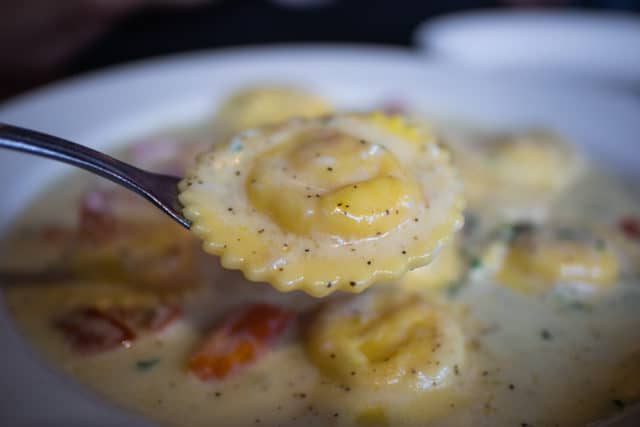 Pro tip: the restaurant is cash-only and the North End location doesn't take reservation so be sure go early to avoid the lunch rush. Alternatively, book a table at the South End location for a more relaxing experience.
Wrap up the meal with a cannoli from Maria's Pastry Shop! This place is easy to miss if you're not keeping an eye out for it, but it is definitely worthwhile finding. Their cannolis have all the satisfying elements: a smooth, creamy filling and buttery, crisp shell. Mmm… they are probably the best you can find in Boston!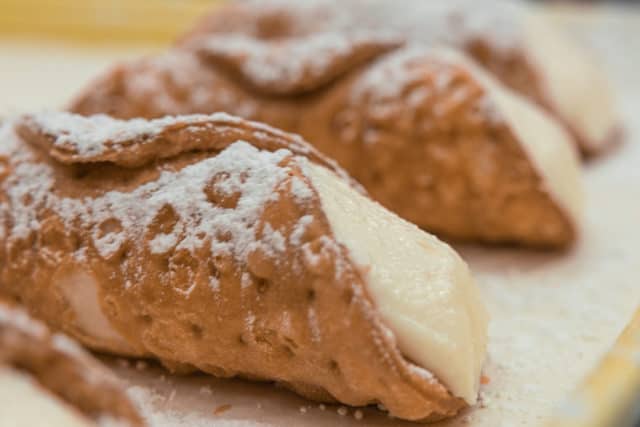 Afternoon
Walk off all those calories with shopping at Faneuil Hall Marketplace. The retail destination actually comprises of four buildings: Faneuil Hall, North Market, South Market and Quincy Market, boasting more than 100 shops, restaurants and food stalls!
In the summer, musicians and street performers can be seen showing off their talented acts in the open-air square.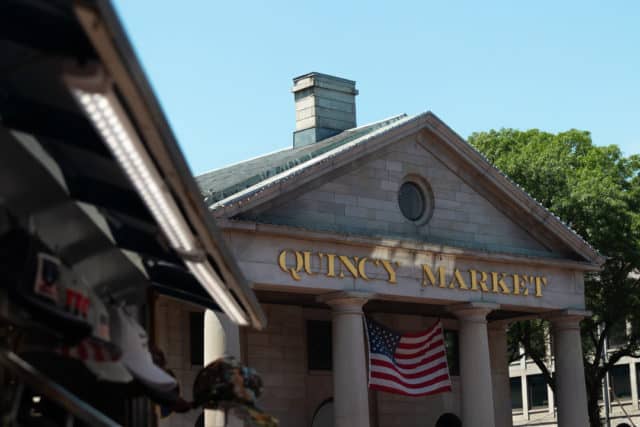 For those interested in beautiful photo spots in Boston, we highly recommend the Massachusetts State House. We know what you're thinking right now, but trust us, this government building is so beautifully designed inside and out that it was designated a National Historic Landmark!
The ornamental details of the interior spaces, especially in the House Chamber, Nurses Hall, and Memorial Hall will make your jaw drop!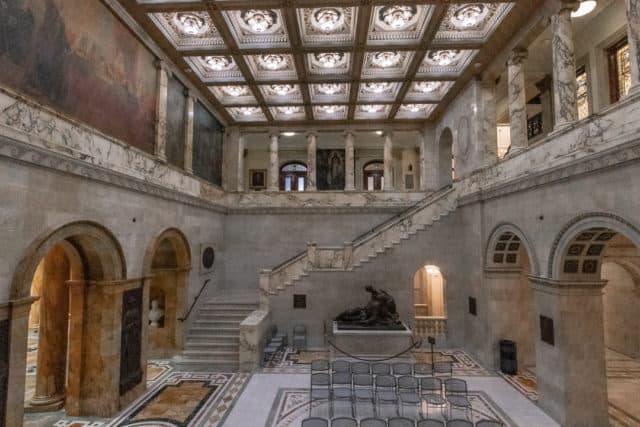 The other two attractions photographers must not miss are Boston Common and Boston Public Garden. The two parks site next to each other and are quite different.
Boston Common is much bigger and has more lush fields and broader walking paths. Locals come here to picnic on the lawn, listen to a concert and watch a softball game. You can also see some wildlife – by that, we mean squirrels fearlessly running around, haha!
If you're looking for some actual wildlife and want to experience some beautiful fall foliage as well, consider adding a day in Acadia National Park to your trip.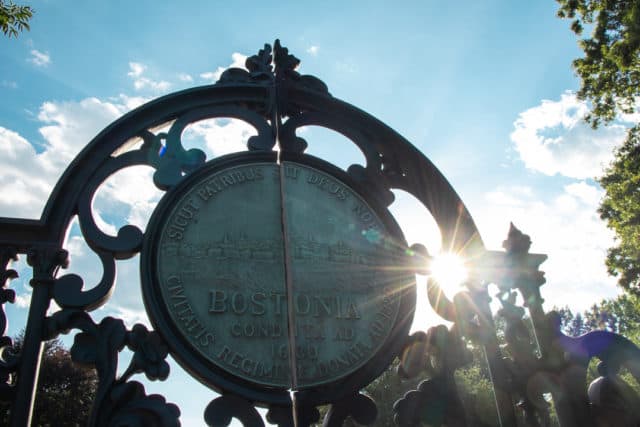 Boston Public Garden offers a beautiful oasis in the middle of the chaotic city. The green space is decorated with stunning flowers, ornate fountains, a small suspension bridge, a picturesque lagoon, and paddling swan boats. It is also home to the statues of Mrs. Mallard and her eight offspring (from the 1941 classic children's book Make Way for Ducklings)!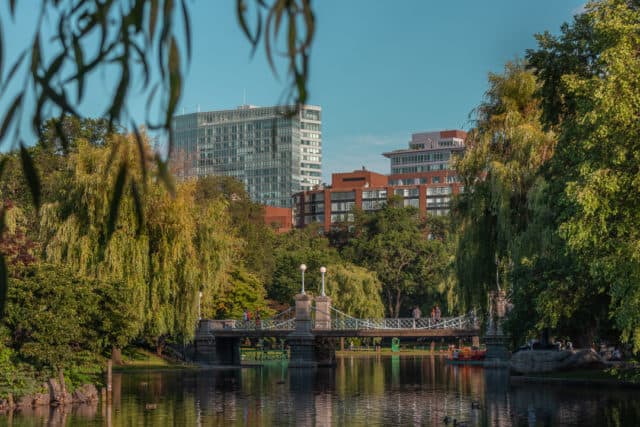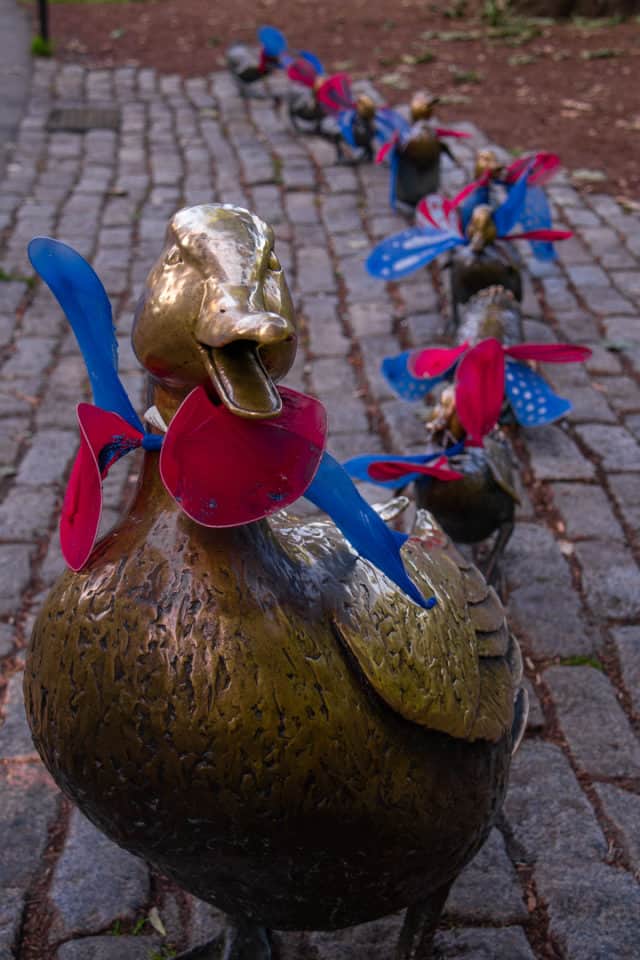 Dinner
Reward yourself with the best sandwich in the city at Parish Cafe! Yes, you heard it right. The sandwiches on their menu were actually created by some of Boston's famous chefs so you're guaranteed to have the best of the best!!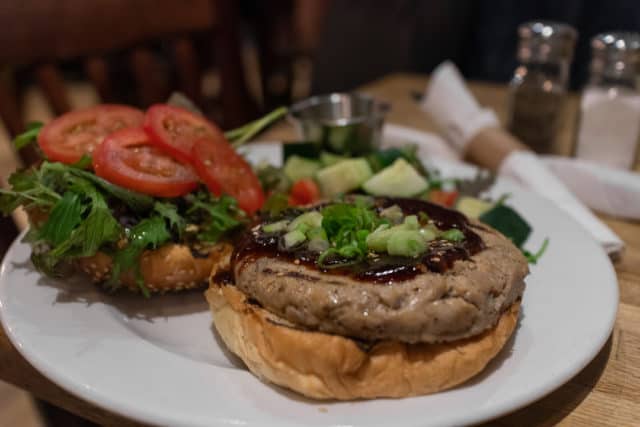 Cap off the night at Omni Parker House in downtown Boston. This historic luxury hotel is where Boston Cream Pie was first created. This classic dessert is not a pie at all, but a 2-layer butter sponge cake filled with thick custard, and chocolate fondant on top. One bite of this decadent silky smooth dessert and you will be in heaven!
For a complete Bostonian experience, order a glass of the Boston Crème Pie martini at The Last Hurrah (inside the same hotel). It tastes just like the dessert and will quench your sweet craving in just one sip!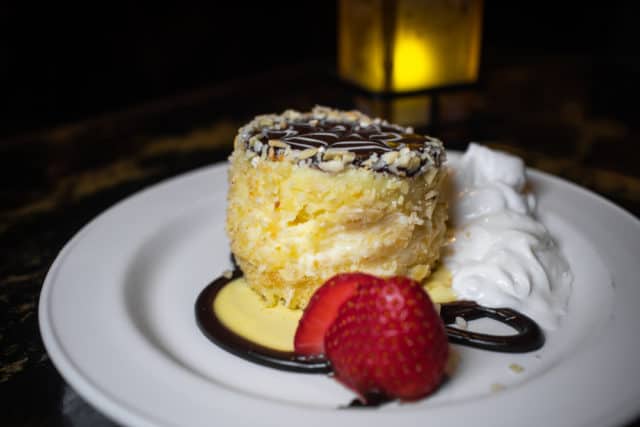 Special thanks to Tim from Urban Adventures for taking us around the city!
Urban Adventures
partners with knowledgeable locals in over 150 destinations around the world to help travelers uncover places off the beaten track.
If you are interested in joining a Boston one day tour, look no further than Urban Adventures. As our loyal readers, you can
use the promo code WITS19 to take 15% off any tour [valid till 2019/12/31]
.
Getting Around Boston
Walking. Boston is a compact city and highly walkable. Most attractions are nearby each other so you really don't need to walk too far to get from one place to another.
Subway. To save you some time and energy, we encourage you to consider riding the subway (aka the 'T'). Boston subway system is quite comprehensive. With 5 rail lines and a total of 133 stations, it will take you anywhere you want to go.
One way ticket is $2.9. If you're traveling more than 4 times a day, 1-Day Pass ($12.75) is worth buying.
CharlieCard is another money-saving option. This re-loadable card lets you tap in and out of subway stations and buses fast and easy so you don't need to fumble with coins.
Ride sharing. Uber and Lyft are available in Boston to help you travel more comfortably.
Best Time to Visit Boston
Summer to mid-fall (June to October) is the best time of the year to visit Boston. The weather tends to be more pleasant at that time. However, hotel prices can be high (you might potentially be looking at ~$500 per night for a mid-range hotel that usually charges ~$150 nightly during the low season!!).
Essential Travel Items for Boston
When visiting busy cities like Boston, where pickpocketing can be a problem, we recommend bringing anti-theft travel gear to protect your valuables. These two travel items are something we sear by and cannot live without:
Pacsafe
Pacsafe is a travel brand that specializes in making secure bags for travelers. Their antitheft travel bags are light weight, durable, and equipped with built-in safety features like slash-proof fabrics, RFID blocking, hidden compartments, and locking zippers that keep your stuff secure.
For ladies, the perfect introduction to Pacsafe's style and security is Citysafe CX Anti-theft Mini Backpack. This stylish backpack is ideal for urban travels. In addition to the regular safety features, like slash guards and RFID safe pockets, the bag has plenty of room – big enough to fit an 11-inch laptop, a mirrorless camera, portable charger, light jacket, and water bottle. It also comes with tons of organization compartments to make it quick and easy to locate items!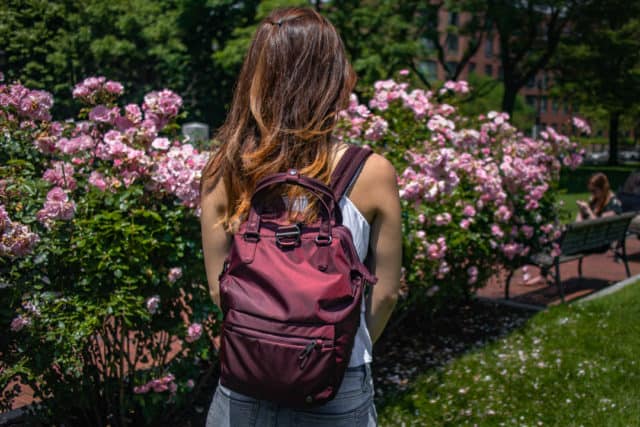 Vibe 325 Sling Pack is a great option for men who are interested in a functional, slim style travel bag. Designed for city exploration, the bag is super light to carry over your shoulder yet has a wealth of space to store your daily essentials!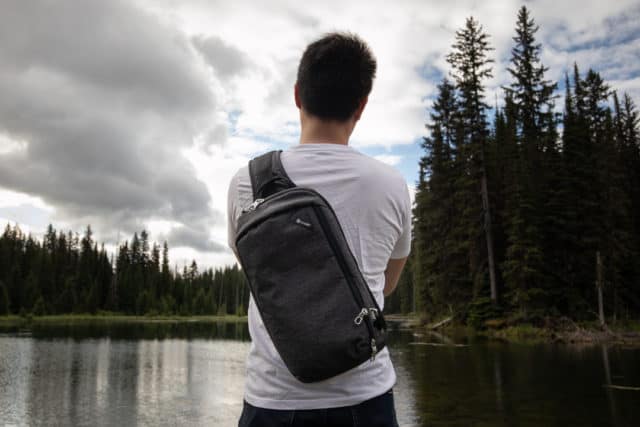 Tile
It is easy to lose stuff when carrying so many items on your travels. We find the bluetooth tracker, tile, extremely helpful in keeping tracking of our belongings.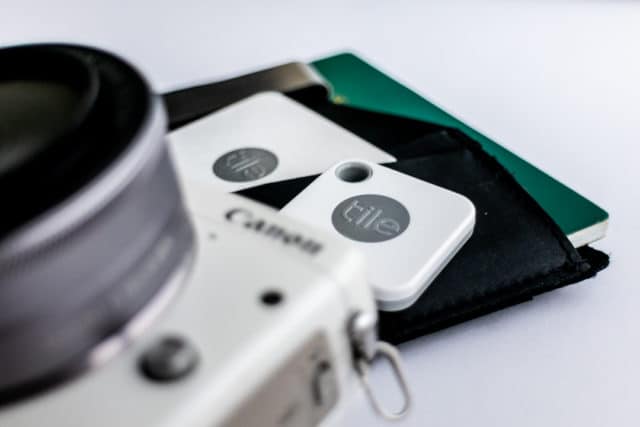 You can attach the tiny trackers to keys, wallets, cameras, bags – basically anything you like! All you need to do is pair each of the trackers with your phone (using their app). Ta-dah! You can now use the app to find your valuables OR ring the tracker to locate your phone!
Tiles come in 3 different sizes: Pro, Mate, and Slim, each has a different range and volume. We recommend giving it a try on your next vacation!