This site uses affiliate links and we may earn a small commission when you use our links and make a purchase without incurring additional fee yourself. Many thanks for supporting this website. Please see our disclosure page for more details.
Escape the city and make the most of your summer vacation in Canada by exploring Northern British Columbia. Just a two-hour plane ride away from Vancouver, Prince Rupert makes a wonderful destination for a weekend getaway in BC. Surrounded by water and lush rainforest, the city boasts unspoiled wilderness and abundant wildlife that will make your jaw drop!
Let us show you what makes this place so special by walking you through the 9 best things to do in Prince Rupert!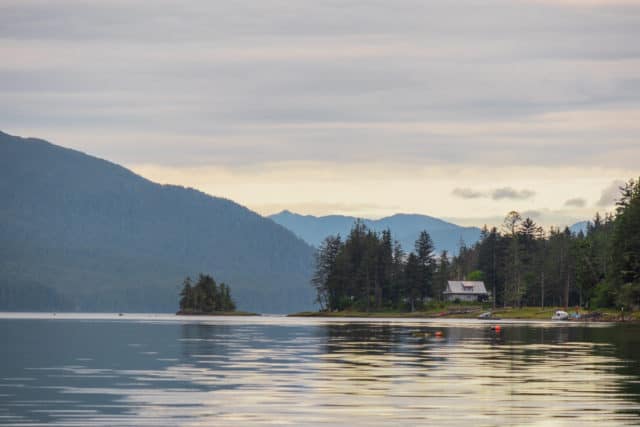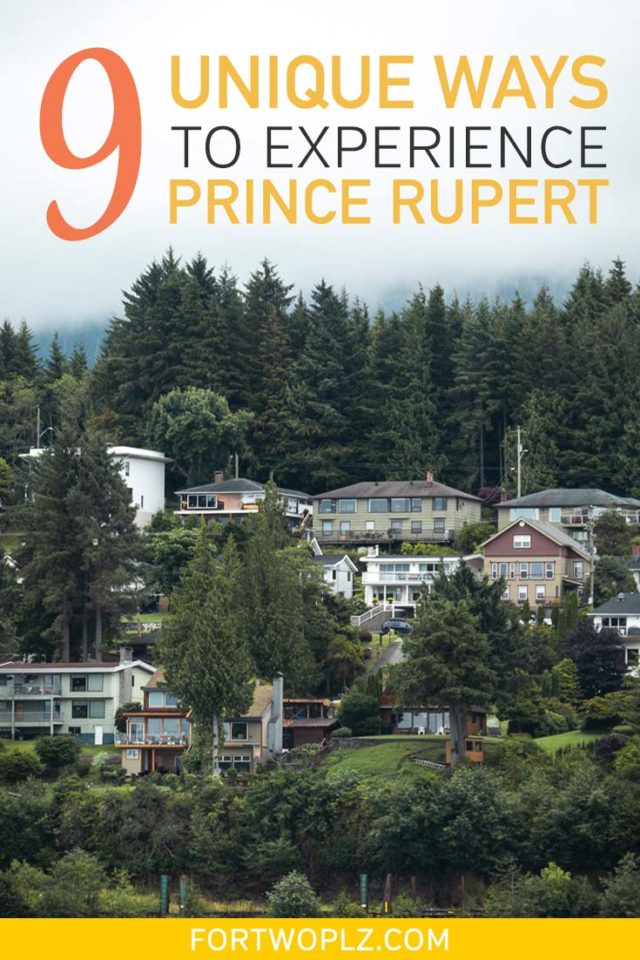 1| Taste The Freshest Seafood in BC
Have an appetite for salmon, shrimp, crab, or halibut? You're at the right place! And rest assured, it will be the freshest seafood available!
Deep-water halibut, wild Pacific salmon, and giant Dungeness crabs are commonly seen on restaurant menus and are guaranteed to make your mouth water.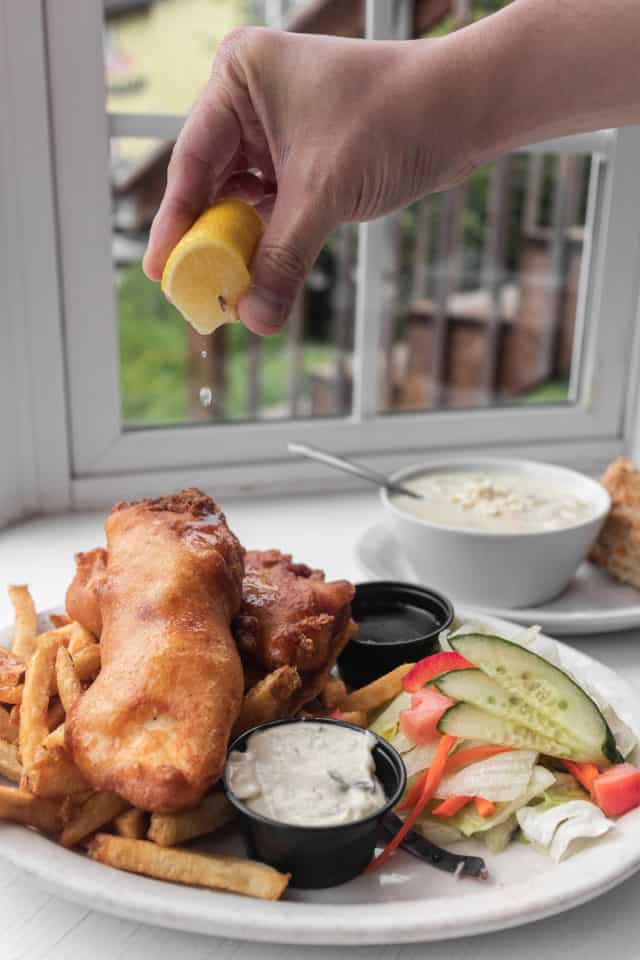 Get your hands on fresh-off-the-boat seafood at Dolly's Fish Market. They will wow you with the best halibut fish and chips you've ever tasted.
A sit-down meal at Fukasaku is a must. A la carte or omakase, the 100% Ocean Wise sushi restaurant serving only BC seafood caught in a sustainable manner is sure to impress every palate. Reservation is strongly encouraged!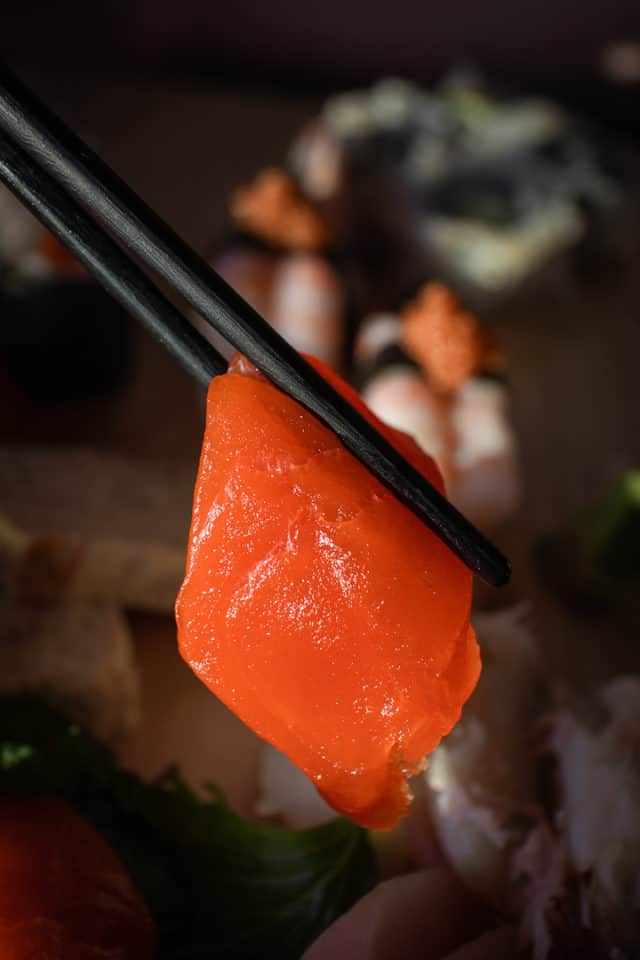 When it comes to views, Waterfront Restaurant inside the Crest Hotel is the place to go. And of course, the food is just as memorable, regardless you order BC salmon, scallops, or prawns!
Looking for more international food choices but still want to stay near Vancouver? Try a weekend getaway from Vancouver to Surrey and travel along their Spice Trail with a wealth of diverse options for the pickiest foodie.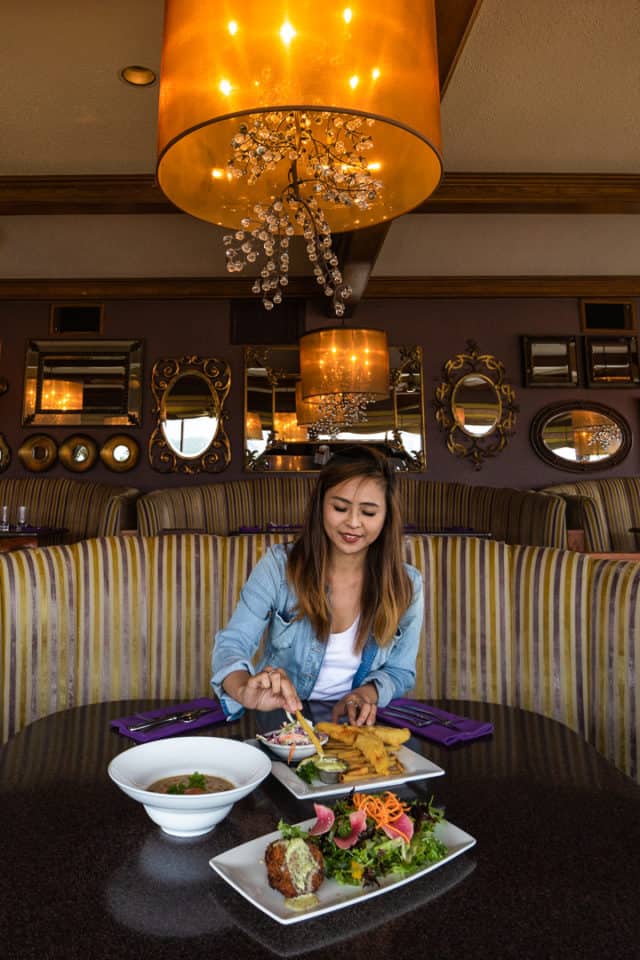 2| Sample Local Craft Beer
There's no local wine to go with those fresh catches (sorry, you've got to go to Prince George for that!), but local craft beer matches just as well!
Wheelhouse Brewing Company has only been around for six years and is a local favourite. The blacksmith shop-turned-brewery creates a delicious array of handcrafted beer by utilizing local ingredients like spruce tips from Terrace to showcase the Northwest Coast. Whether you drop by the tasting room for a tasting flight or order off the menu from various local restaurants, you are in for a tasty surprise!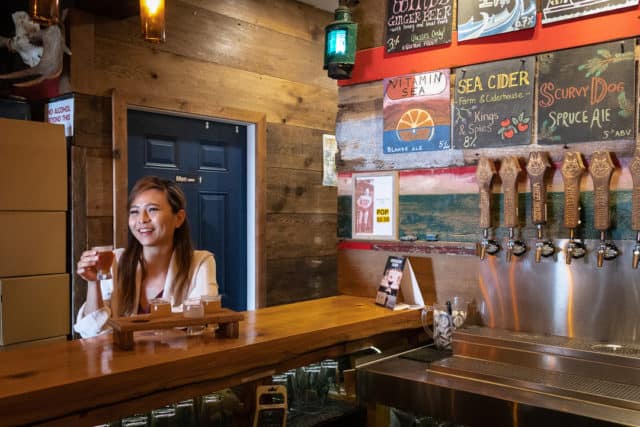 3| Tour Around North Pacific Cannery
Think the history of west coast Canada isn't as long and exciting as eastern Canada? North Pacific Cannery will change your mind! This historic site is a living museum and one of the most impressive Canada tourist attractions we've ever seen.
The 130-year-old cannery is the oldest salmon cannery on the West Coast of North America that still remains intact. Even though it is no longer operational, it stands strong to tell the story of the salmon canning industry and its multicultural workforce dating back to the late 19th century.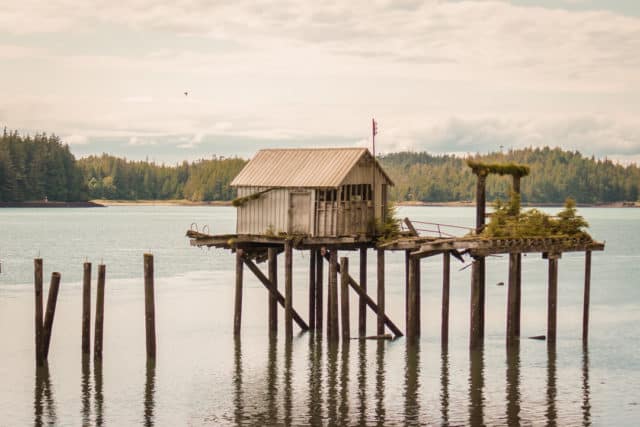 On-site, you can see the main canning complex, working dock where the catch was unloaded, net lofts, machine shop, workers' quarters, manager houses, and general store.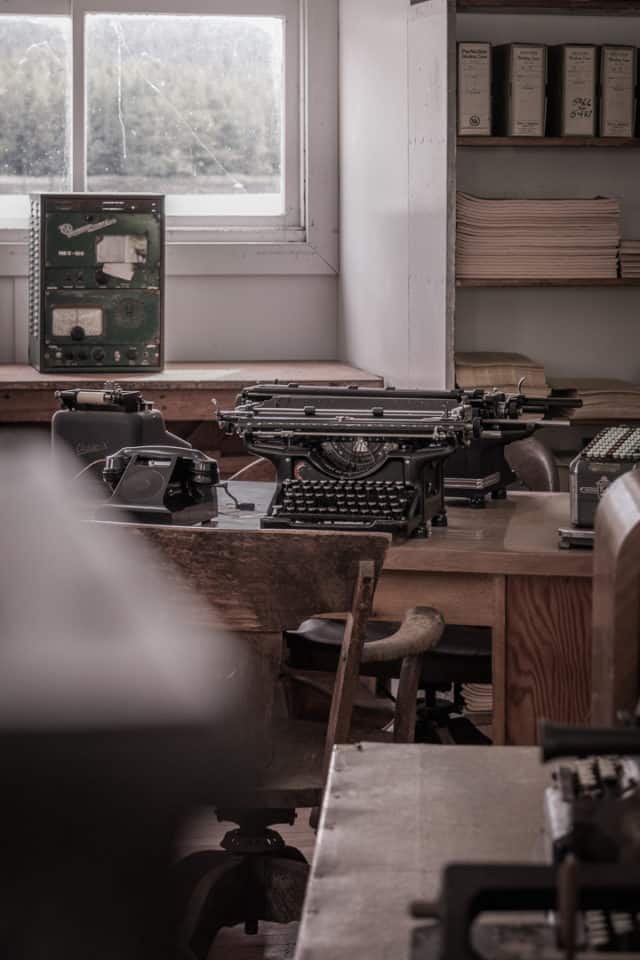 On a guided tour, you will even get a chance to hear the old canning equipment in motion, making a rhythmically-clanking sound. It is easy to imagine how frantically busy life used to be here when the sockeye salmon was bountiful and the demand for canned salmon soared through the roof.
Note: The historical site is located in Port Edward, 30 minutes drive from Prince Rupert.
4| Stay Overnight at a Cannery
To make your cannery visit extra unique, we recommend a sleepover at a historic cannery. Cassiar Cannery, just 5 mins away from North Pacific Cannery, has transformed the former homes of the cannery managers into a row of rainbow-painted overwater cottages.
Overlooking the picturesque Skeena River, the self-catering accommodation offers the perfect setting to disconnect from it all. You will hear birds chirping, smell the scent of the cedarwood, breathe the ocean air, and taste fresh seafood delicacies.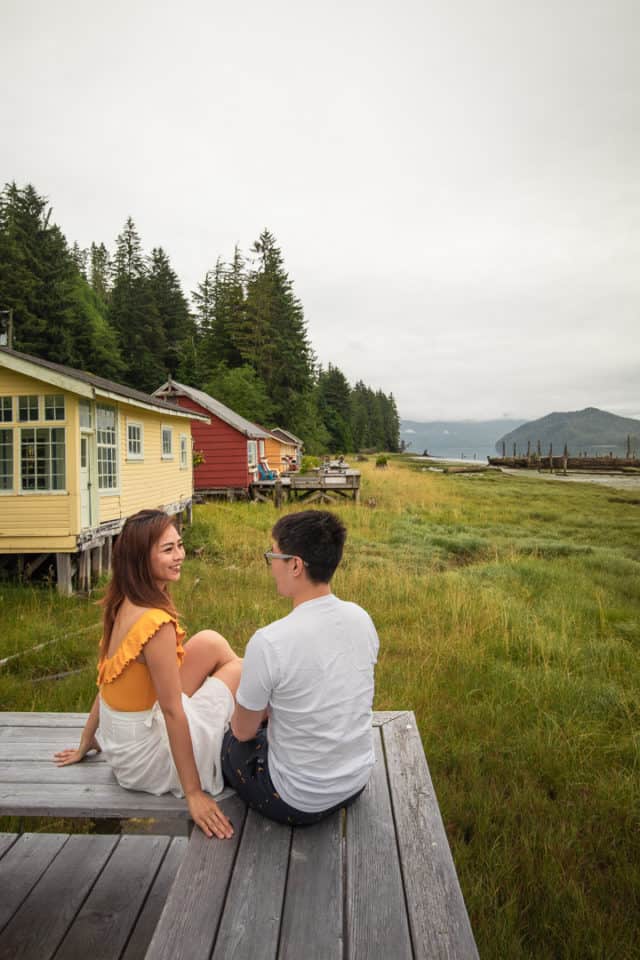 If time allows, we encourage you to explore the area. One of the top things to do in Port Edward is to canoe down the calm Skeena River and search for wildlife and seabirds.
Thanks to its cool nutrient-rich waters, Skeena River is home to some of BC's best salmon fishing and steelhead fishing. Drop your line and try your luck! But for halibut fishing, you will need to anchor in the secluded bays of the Chatham Sound.
5| Hop Aboard a Floatplane
Words can't describe how beautiful Prince Rupert truly is. The best way to experience its enchanting beauty is to hop aboard a floatplane and see for yourself!
A scenic flight will take you through dramatic and diverse landscapes. From magical shorelines, secluded islets, to lush green forests, every turn will make you shout "wow"! Make sure not to look away, or else you might miss a chance to spot wildlife!
We recommend taking a sightseeing tour with Ocean Pacific Air to discover the Quotoon Waterfalls, one of the largest on the North Coast. Seals and grizzly bears are often seen on the shoreline! (No kidding, we did see a pod of seals basking in the sun!!)
6| Take a Hike Through the Rainforest
There are so many ways to connect with nature in Prince Rupert. Even if you don't have time to ride on a floatplane, you can still tap into Prince Rupert's pristine nature without going too far away from the town.
There are many trails near waterfront awaiting to be explored. One of the easiest and shortest ones is Rushbrook Trail. The well-maintained 1.2km path runs along the shoreline from Bob's on the Rocks to Seal Cove, offering many opportunities to spot seabirds, eagles, and seals.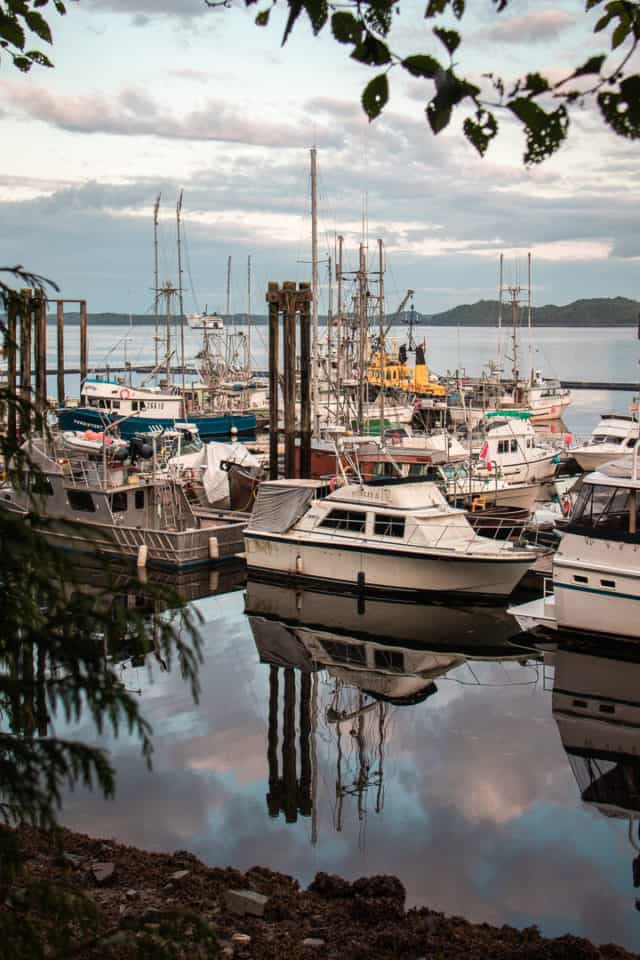 Another popular hike is Butze Rapids Interpretive Trail. Follow the path for 1.9km to a viewpoint where you can observe the spectacular phenomenon of reversing tides. On the way, you will wind through an old-growth forest where many different kinds of mushrooms can be found!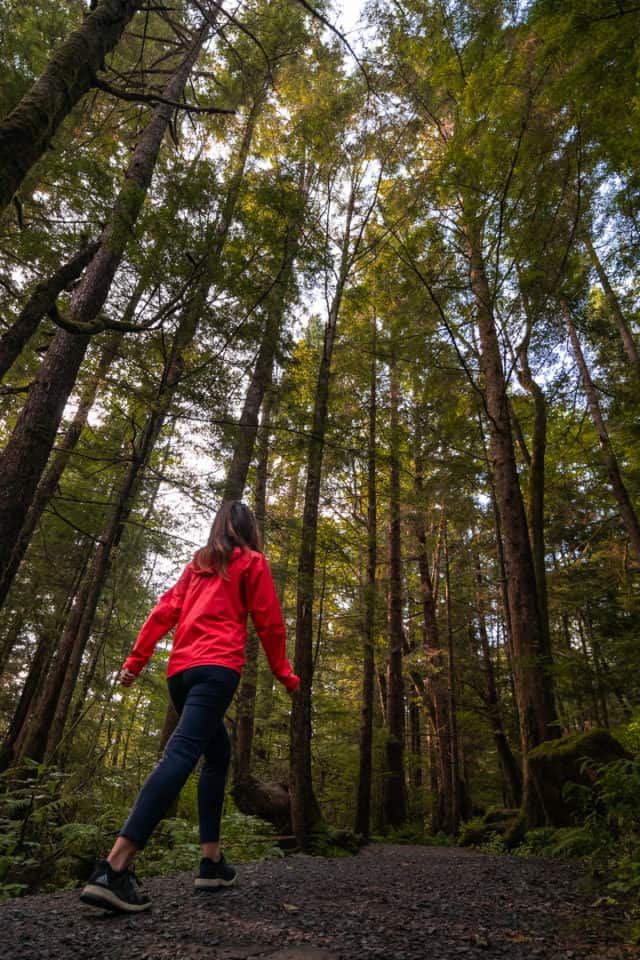 7| Go Whale Watching
When it comes to whale watching in Canada, people often think of Victoria or Tofino. It's true that Vancouver Island is a popular spot for whale watching in British Columbia, but in Prince Rupert, there's a chance to see more of these magnificent creatures – thanks to its rich and nutrient-filled waters and protected bays!
Sightings of humpback, minke, orca, and grey whales are common. Even more spectacular is that bubble net feeding is frequently observed here in the Prince Rupert area, making it a special spot for whale watching in BC!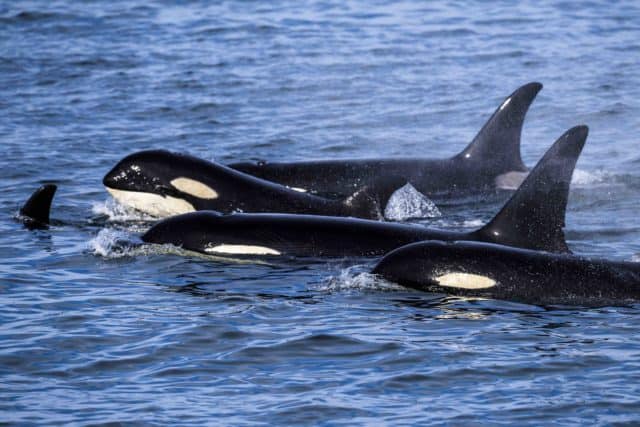 Important: Whales don't hang out by the shore of Prince Rupert. You need to book a sightseeing tour to go out to the Inside Passage.
8| Make a Trip to Khutzeymateen Grizzly Bear Sanctuary
Observing grizzly bears is top of many people's bucket lists. If you're one of these bear lovers and are visiting Prince Rupert on your BC getaway, you can easily check that off your list!
Khutzeymateen Grizzly Bear Sanctuary, located 45km northeast of Prince Rupert, is where the furry creatures call home. The wildlife park is highly controlled and protected. Any unguided entry is prohibited. The only way to see these legendary giants is to book a guided tour by boat or floatplane.
Once you've entered the sanctuary, a grizzly sighting is almost a guarantee. Have your camera ready for action. With over 50 of them roaming wild and free in the park, you might catch glimpses of them fishing salmon or grazing through the grass!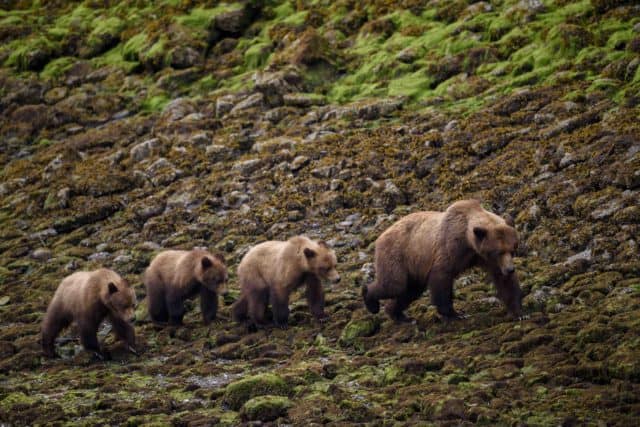 9| Walk around the Historic Cow Bay
It is almost impossible to miss the historic Cow Bay district. Just look for the black and white cow spots – on the trash can, store signage, or fire hydrants, they are everywhere and easy to notice!
Getting its name from unloading a herd of cows from a barge, this waterfront area is made up of a unique collection of historic buildings, many of which are built on pilings over the water. Today, this place has transformed into a shopping district offering a variety of boutiques, souvenir shops, cafes, and restaurants!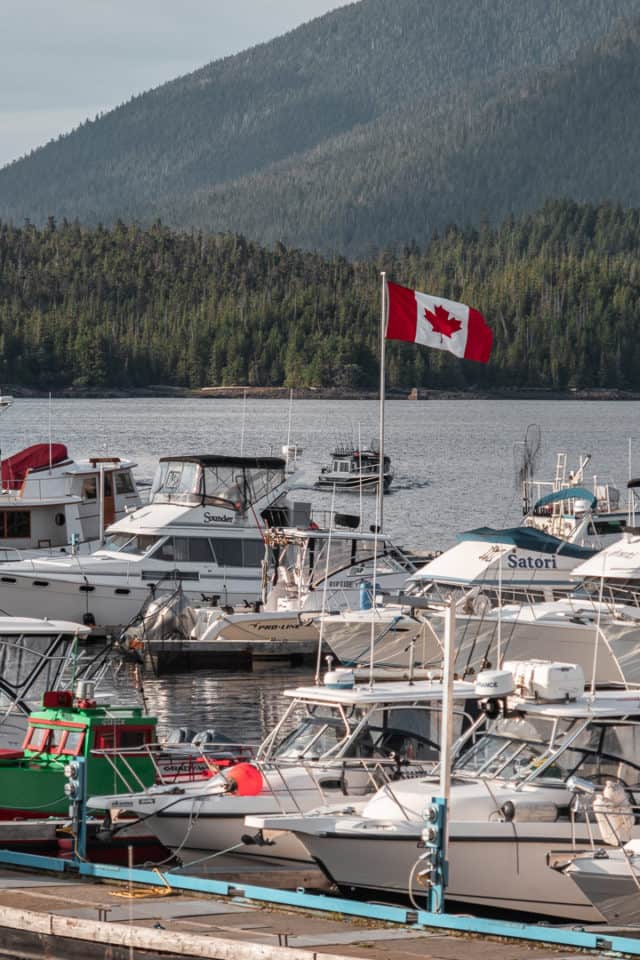 – FAQ –
Best Time To Visit Prince Rupert
Come here in the summertime. Not only because Prince Rupert weather is cool and less rainy during this time, but many tourism businesses are only open from May to September.
For grizzly bear watching, May to July is the best time. For whale watching, August and September are the prime months.
If you want to visit during other months of the year, make sure to call ahead to confirm places you want to visit and activities you'd like to participate in are available.

Getting to Prince Rupert
From Vancouver to Prince Rupert, the fastest and easiest way is to arrive by plane. In the summer, Air Canada runs two scheduled flights every day. Flight time is two hours.
Alternatively, you can take BC Ferries to Prince Rupert. There is no direct Vancouver-to-Prince-Rupert ferry. You will need to take BC Ferries from Metro Vancouver to Vancouver Island, drive north to Port Hardy, then take BC Ferries from Port Hardy to Prince Rupert. This is a much longer route (taking at least 2 days!), but you get to sail up the spectacular Inside Passage. For those interested in exploring by water, BC Ferries offer some great vacation packages to take you along the BC coastline!
From Alberta to Prince Rupert, you can go by plane (again with Air Canada) or by train. Via Rail takes the scenic route from Jasper to Prince Rupert, with an overnight stop in Prince George!
Getting Around Prince Rupert
The best way to get around is by renting a car. National has a car rental location in Highliner Plaza Hotel, a block away from the airport shuttle bus terminal.
Best Places To Stay In Prince Rupert
Looking to stay right on the waterfront? Eagle Bluff Bed and Breakfast is an ideal spot for an overnight stay. It is only steps away from the historic Cow Bay district, and gives you has a waterfront view straight from your room! With only 7 guesthouses onsite, this Prince Rupert accommodation is perfect for those looking for an intimate experience.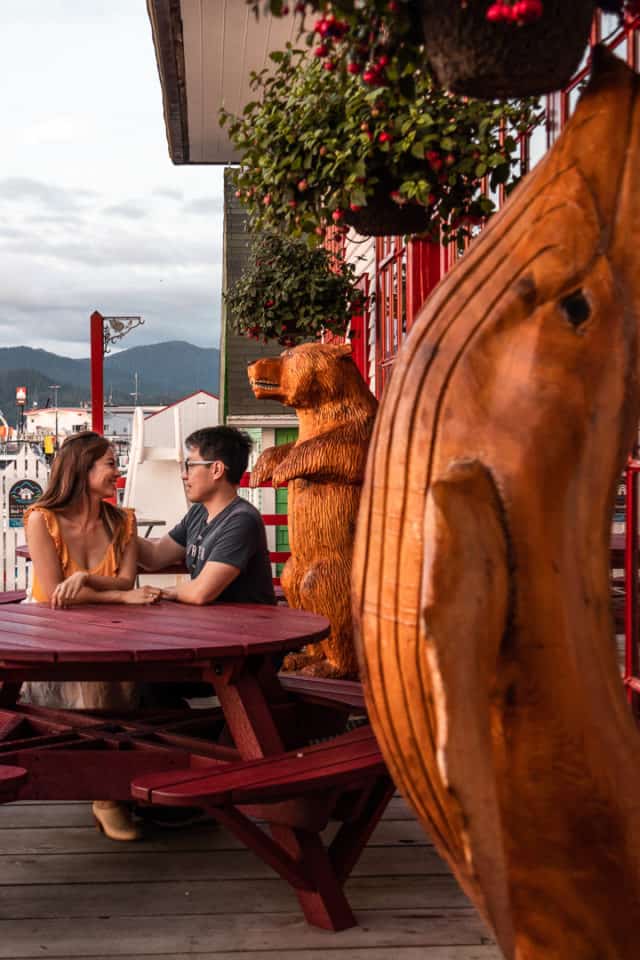 Inn on the Harbour and Crest Hotel are two other Prince Rupert hotels on the waterfront where you can enjoy ocean views!
---
Prince Rupert is a true hidden gem destination, filled with jaw-dropping natural wonders. We hope this post has put this charming port city on your radar and inspired your next BC getaway!
For more information and trip planning ideas, please visit Tourism Prince Rupert's official website.
Disclaimer: We are hosted by the Northern BC Tourism Association. As always, all opinions on For Two, Please are our own and we only recommend brands that we 100% stand behind.