This site uses affiliate links and we may earn a small commission when you use our links and make a purchase without incurring additional fee yourself. Many thanks for supporting this website. Please see our disclosure page for more details.
Taking a summer trip to Vancouver with your sweetheart? There are more than a fair share of romantic things to do in Vancouver that promises to heat things up. Why not try out this list of summer date ideas and add a little extra fun, romance, and sizzle back to your life?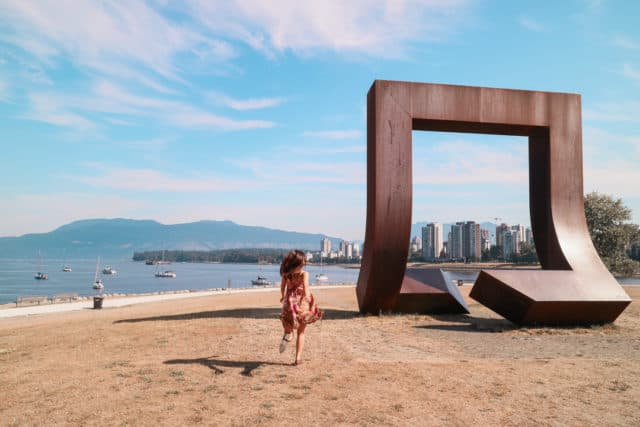 1| Catch an Improv Comedy Show on Granville Island
Looking for a laugh? Catch an improv comedy show at TheatreSports League!
This renowned comedy company is located on Granville Island, one of Vancouver's top attractions, and specializes in unscripted, on-the-spot comedy shows. It hosts has a hilarious selection of comedy acts throughout the week that will have you drown in laughter! No doubt it is a great way to let loose and share some fun.
Before or after the show, take a walk around the Granville Island. Check out the public market, stop by Granville Island Brewing, and browse through boutique shops and art galleries. You can also hop on a False Creek ferry from the Granville Island Ferry Dock and do some sightseeing.
If time permits, hit the water and rent a paddleboard or kayak. It is an extremely fun thing to do on Granville Island in the summer and a unique way to explore the scenic shoreline of False Creek.
[irp posts="8802″ name="3 Days In Vancouver: A Delicious Itinerary For Foodies"]
2| Take the Aquabus Across False Creek
Another fun thing to do as a couple is to take the Aquabus across the False Creek inlet, a body of water that separates downtown Vancouver from the rest of the city.
The Aquabus is an adorable rainbow-colored mini boat that runs frequently to major destinations around False Creek. Compared to driving and riding the bus, it provides spectacular views of Vancouver from the water. Plus, it is a relatively inexpensive way to tour the city!
In the summer, the Aquabus operates daily from 6 am to 10 pm and make stops at Hornby Street, Granville Island, David Lam Park, Stamps Landing, Spyglass Place, Yaletown, Plaza of Nations, and the Olympic Village.
Fares range from $3.5 to $6, depending on the zones traveled. Taking the Aquabus several times a day? Then you might want to consider buying a day pass ($15)!
Note: Don't confuse it with False Creek Ferries, the little blue ferries that share several docks with Aquabus. False Creek Ferries run on slightly different routes and offer some sightseeing cruises that are worth looking into.
3| Kayak at the Olympic Village
Originally built for the 2010 Winter Olympics Games, Olympic Village at the southeast end of False Creek, Vancouver has quickly become a hotspot for locals to hang out and chill. It is also one of the best kayaking spots in the city!
Take a kayak and go on a paddling adventure together around the shoreline. Enjoy the scenic waterfront and Vancouver skyline as you paddle through and practice your teamwork. Don't forget to snap a selfie together with the iconic ball-shaped Science World for the memory!
If you have absolutely no idea how to kayak, don't worry. An introductory kayak lesson will equip you with all the fundamental skills and knowledge!
4| Watch Fireworks Lighting Up The Sky Over English Bay
Summer is especially fun in Vancouver because the city is jam-packed with exciting events and festivals!
Hit up the Celebration of Light and see the mesmerizing fireworks light up Vancouver's night sky. The annual musical fireworks competition is a week-long festival taking place in English Bay. Each night is represented by a different country, with a spectacular light show choreographed perfectly to the music.
The Celebration of Light is free to watch – how nice! But the problem is it can be difficult to secure a spot unless you go super early. An alternative option is to purchase a dining package that gives you a seat in the VIP section.
Pro tip: If you hate crowds and want ultimate privacy, why not stay at a hotel on the English Bay? This way you get to watch the fireworks up close and personal from your room! Check out Sylvia Hotel.
Other major summer festivals worth attending include the International Jazz Festival (in late-June), Vancouver Folk Music Festival (in mid-July), Vancouver Pride Festival (in early August), Skookum Festival (a music, art, and food festival in early September), and Vancouver International Film Festival (in September).
[irp posts="10590″ name="10 Fun Weekend Getaways From Vancouver For Couples"]
5| Share a Sweet Treat in Gastown
Sharing is sweet. Sharing a dessert is extra sweet!
Grab your date and head over to Vancouver's most historic neighborhood, Gastown, for a delicious treat at Soft Peaks. This creamery serves delectable organic soft-serve ice cream finished with tasty toppings of your choosing.
What differentiates Soft Peaks from other ice cream shops in Vancouver are: 1) the use of organic milk (which you can taste in its smooth, silky texture), and that 2) all ingredients, from milk to toppings, are sourced locally!
We recommend ordering the summer special Snowberry (strawberry), Gastown (tiramisu), or the Green Forest (match + red beans) to share. Or show your creativity by building your own!
Besides dessert, Gastown is home to many great restaurants and bars. Perhaps hit up the happy hour for creative bar bites and drink specials?
6| Bike Around Stanley Park
There is nothing more fun than a romantic bike ride around Stanley Park. It gets you outdoors and into the fresh air where you can bask in the beauty of nature.
There are a few bike trails to explore within Stanley Park. The Stanley Park Seawall is the most scenic and famous bike trail in Vancouver. It's a 10-km paved route that is flat, uninterrupted and loops around the entire park. Please note that this is a one-way only bike path, going in counterclockwise from Coal Harbour, past Brockton Point, under Lions Gate Bridge, towards English Bay.
Alternatively, you can get into the forest by going west on Lagoon Drive, continuing along the Rawlings Trail, and connecting to Prospect Point Trail or Bridle Path.
No matter which route you take, there are plenty of Instagram-worthy stops along the way. Prospect Point, totem poles, Brockton Point Lighthouse, Girl in a Wetsuit sculpture, and Beaver Lake are not to be missed.
There are also plenty of things to do in Stanley Park, including meeting undersea friends at Vancouver Aquarium, taking the miniature train ride as well as dining at The Teahouse on Stanley Park's Ferguson Point and enjoying the best sunset view in the city! Make sure you leave enough time for these activities.
Note: For bike rental near Stanley Park, we recommend Spokes Bicycle Rentals. They are located at the corner of Denman and Georgia Streets, right at the park entrance.
[irp posts="8835″ name="2 Day Itinerary For A Super Scenic Drive From Vancouver To Whistler"]
7| Walk Across Capilano Suspension Bridge
Seeking a thrilling experience to do with your partner? Venture across a high, swinging suspension bridge!
The world famous Capilano Suspension Bridge in North Vancouver will sure give you goosebumps (and may even make you feel an intense attraction to someone!). Spanning 137m and 70m high above the Capilano River, the suspension bridge is the perfect spot for an exhilarating walk as you immerse yourself into the serenity of a rainforest.
Aside from the suspension bridge, you should also take advantage of the heart-stopping Cliffwalk and the seven bridges of Treetops Adventure. All these attractions offer breathtaking views of the lush rainforest and surrounding canyon.
[irp posts="7004″ name="Greatest Adventures Around the World for Adrenaline Junkies"]
Getting to Capilano is easy. Take the free shuttle from downtown Vancouver at Canada Place, or at one of the hotels (Blue Horizon, Hyatt Regency, or Westin Bayshore). No reservation needed.
8| Hike up Grouse Mountain
If you and your partner are hiking enthusiasts, accept the Gouse Grind challenge!
This challenging hike follows a 2.9-km trail and requires climbing 2830 steps to reach the top of Grouse Mountain. It is quite steep so it could be grueling. But once you reach the summit, you will be treated with a panoramic view of Vancouver city stretching towards the Pacific Ocean. Restaurants and cafes will be there to help you refuel and recover.
For those looking for an easy way up, take the Skyride. The gondola will whisk you all the way to the top of the Grouse Mountain in just 8 minutes! Think that is too relaxing? Take it up a notch and sign up for the Skyride Surf Adventure! This open-air experience gives you access to the special viewing platform on the rooftop of the Skyride. Admire the breathtaking scenery as you journey to the mountaintop.
Forget movie dates! Try these ideas in Vancouver instead to take your relationship to the next level.
Click To Tweet
Your adventure on the Grouse Mountain does not stop here. There are many fun activities you can take part in together as a couple. Guided eco-walks, Grouse Mountain ziplines, and the aerial ropes adventure course are just a few examples. Before you call it a day, head over to The Observatory for a romantic evening of delicious food and marvelous views.
9| Dine at The Best Italian Restaurant in the City
Wondering where to take your special someone for a delicious meal? We've got you covered!
There are so many wonderful restaurants in downtown Vancouver. When it comes to authentic Italian cuisine, Savio Volpe is a top pick. Not only it wows the guests with outstanding dishes, it also makes you feel comfortable and welcomed with attentive service. For the best experience, we recommend going with dine alla famiglia ($55 pp) – a 5-course tasting menu chosen by the chef.
Ask for Luigi is another fantastic option. This quaint restaurant is unquestionably one of the best Italian restaurants in Vancouver. It serves mouthwatering handmade pasta that delivers a pleasant explosion of flavours and textures!
10| Impress Your Date With an Artisanal Dessert From Thierry
To impress your foodie date, Thierry Patisserie won't let you down.
Thierry is the best dessert place in Vancouver. Their irresistible selection of macarons, cakes, and tarts are baked using the finest ingredients. The paris brest is always a big hit and never fails to garner oohs and aahs!
---
These are some summer date ideas to keep things fun and inspire you to explore Vancouver in a unique way. Which one do you want to try with your date?
[one_half]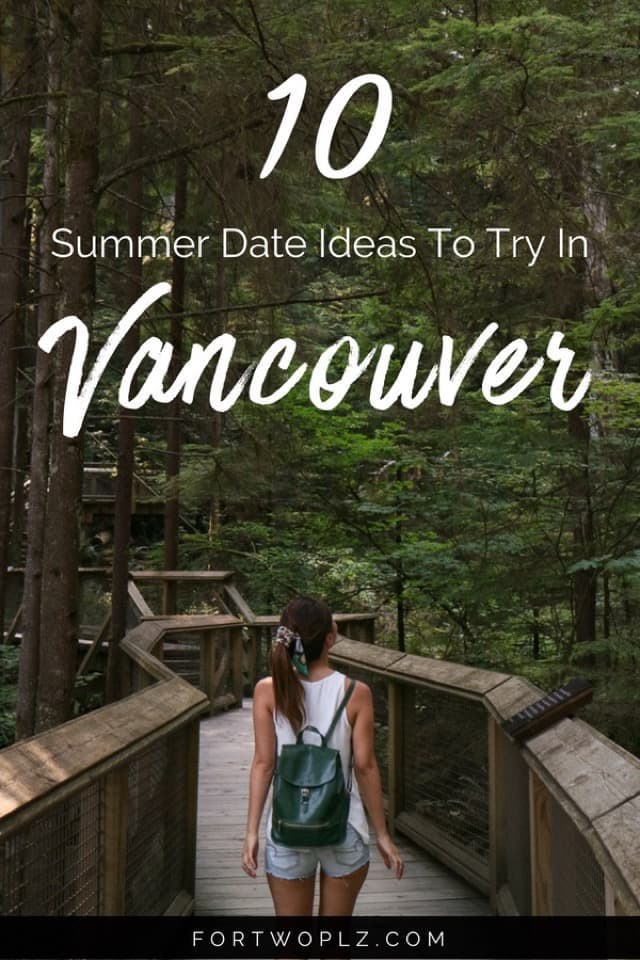 [/one_half]
[one_half]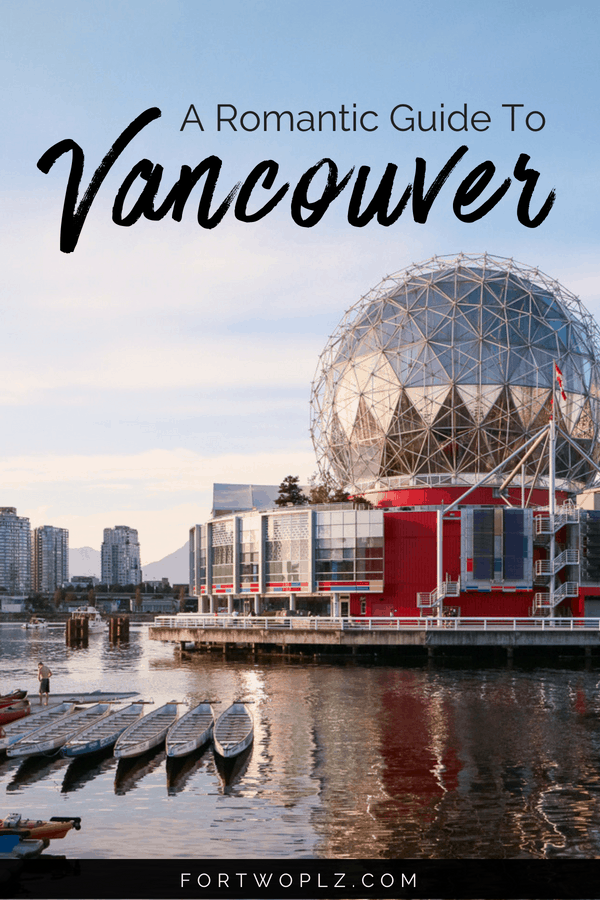 [/one_half]
Disclaimer: Special thanks to Tourism Vancouver and Spokes for providing complimentary bike rentals. As always, all opinions on For Two, Please are our own and we only recommend brands that we 100% stand behind.