This site uses affiliate links and we may earn a small commission when you use our links and make a purchase without incurring additional fee yourself. Many thanks for supporting this website. Please see our disclosure page for more details.
Tired of staying in a standard "cookie-cutter" hotel room? Looking for unique hotels to make your holiday extra-memorable? Why not consider staying at a tiny house. Canada has its very first tiny home hotel in Fernie, BC, and we were so lucky to be one of the first to experience it!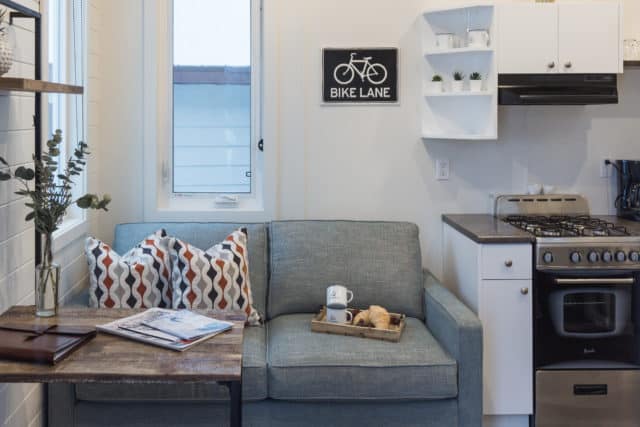 In this post, we are taking you inside this one-of-a-kind accommodation and sharing with you what it's like to vacation in a tiny house. We will help you decide if tiny house hotels are right for you and highlight the things you should consider before renting a tiny house for your next vacation.
What is a Tiny House?
First and foremost, what is a tiny house?
The tiny house concept originated in the United States and commonly refers to full-fledged dwelling units that less than 50-meter square. Some of them are built on wheels – making it easy to move around, but this is not a requirement.
Tiny houses typically contain a living area, kitchen, bathroom and a sleeping loft, just like a studio apartment.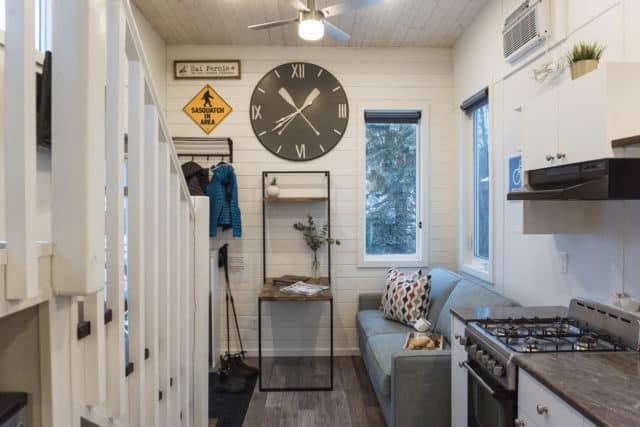 With green living and minimalist lifestyle on the rise, tiny houses have become a trend, especially among people who work a location independent job. Also, it encourages us to consume less resource, resulting in a much smaller environmental footprint!!
Tiny House in Canada – Snow Valley Lodging
Where can you rent a tiny house for vacation in Canada?
Snow Valley Lodging is the first hotel business that pioneered the tiny home concept in Canada. The property is located in Fernie, BC – an all-seasons destination for adventure travelers.
There's a total of six full-amenity, one-bed, one-bath tiny homes on-site, along with an indoor common space for socializing. In the summertime, the communal courtyard will be open for guests to hang out and set up a picnic!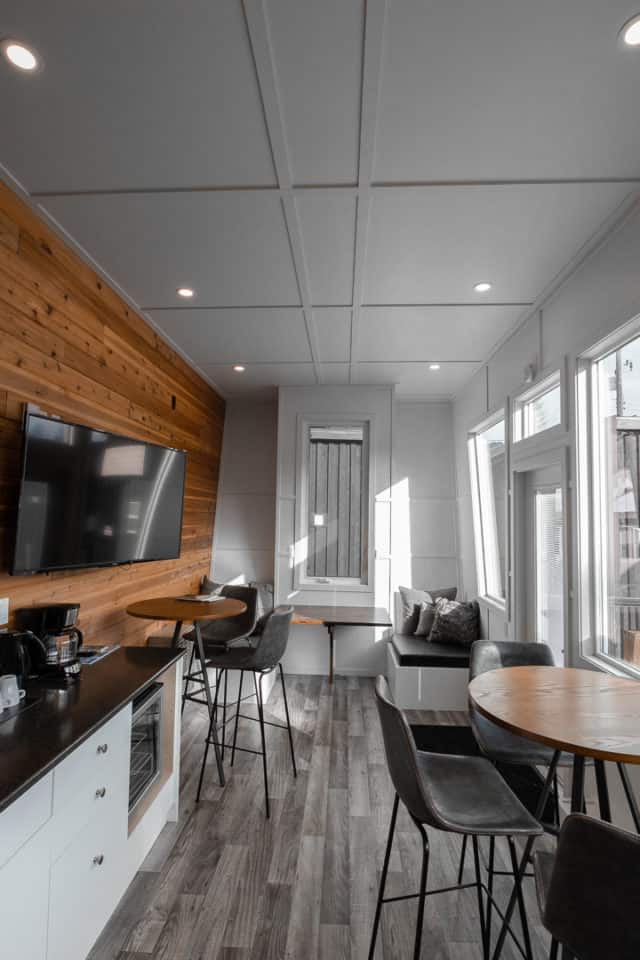 Each tiny home comes with one bed, one bath, a living space, and a small and mighty kitchen equipped with stoves, fridge, oven, and basic appliances. The best part is – there is running hot water and a heated floor to keep you warm and cozy in cold weather.
Even though there is no washing machine and dryer, you can access laundry facilities on the property. You really have the comforts of home!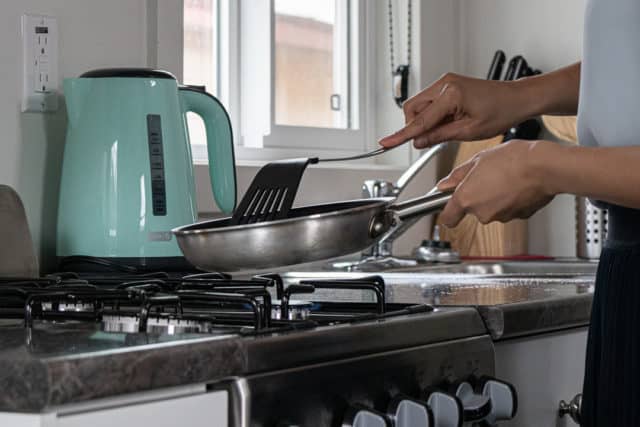 One thing that really surprised us is the modern furnishings and smart design tricks to make the compact space feels a lot bigger. For example, the use of a wall-mounted fold-down table offers a versatile dining space. Instead of taking up valuable floor space with a cabinet, the TV is mounted to the wall to bring entertainment to the room!
These brilliant ideas make Snow Valley Lodging's tiny homes incomparable to any other Fernie accommodations.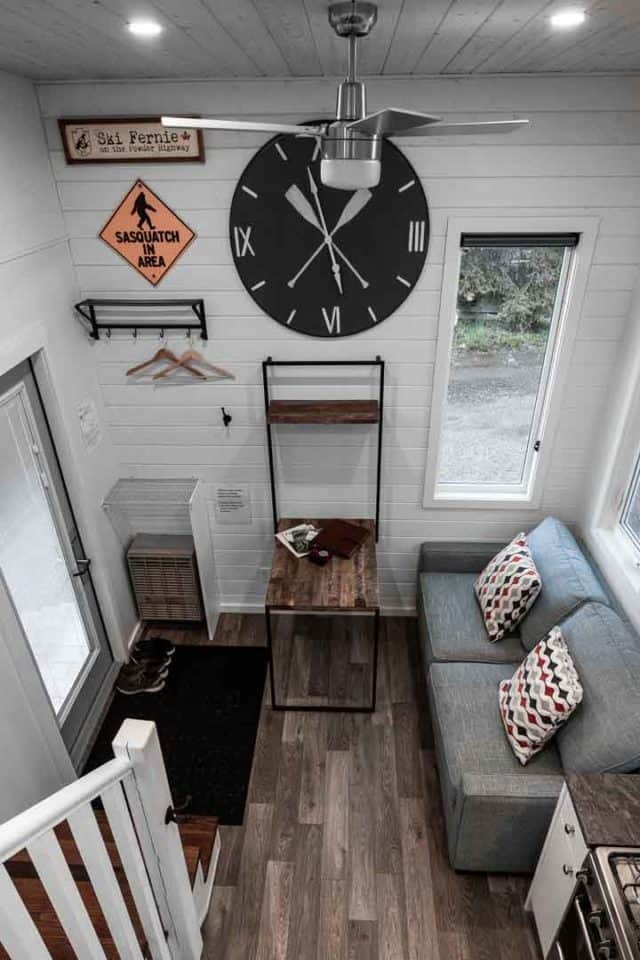 Combining favorable central location, style, comfort and functionality, Snow Valley Lodging is one of the most unique hotels in Fernie (and possibly Canada) for travelers.
You can book this Fernie hotel directly on their website or on Expedia. You can also find them when searching for Fernie Airbnb.
Is Tiny House the Right Fit for You?
Vacationing in a tiny home might not be for everyone. Before renting a tiny house, here are some of the questions to ask yourself:
1/ Do you need housekeeping or room service?
Are you the type of person who needs the bed to be made and towels to be changed every single day? Most tiny house hotels do not provide such services. If you vacation in that style, tiny homes might not be a good accommodation option to consider.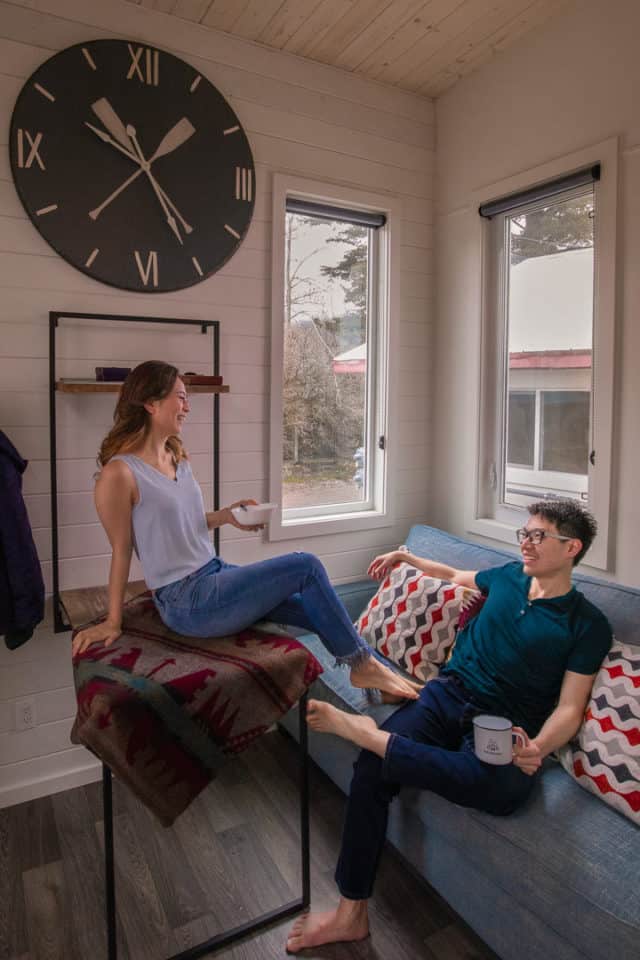 2/ Do you spend much time outdoor?
Although the layout and features in the tiny homes make the space comfortable, the small size encourages an outdoor lifestyle. It promotes getting outdoors, being in nature, and connecting with other people.
If you tend to spend your vacationing time indoors, you might find the space a bit limiting.
3/ Do you tend to bring a ton of luggage?
Are you a chronic overpacker? Do you find it hard to leave for vacation without bringing at least one large suitcase? Then you might want to re-think renting a tiny home.
Because tiny houses have a restricted space already, a full-size suitcase will take up most of the valuable space you have left for moving around. To stay in a tiny home hotel, we recommend packing versatile clothing that can be worn multiple ways.
Things to Consider When Renting a Tiny House
When pick the right tiny house rental, here are a few things to consider:
1/ How many people does it sleep?
If it can only accommodate 3 people max, don't squeeze 4 people in such a tiny space.
2/ Do they have the appliances or amenities you need?
Planning on cooking? Check if they have pots and pans. For those staying for a longer period of time, find out if there are laundry facilities.
3/ Is it pet-friendly?
Want to bring your furry friend with you on vacation? Check if they have pet-friendly rooms.
4/ How close is it to the attractions?
You are there to explore. How far away is it to the downtown area, the hiking trails, and other attractions?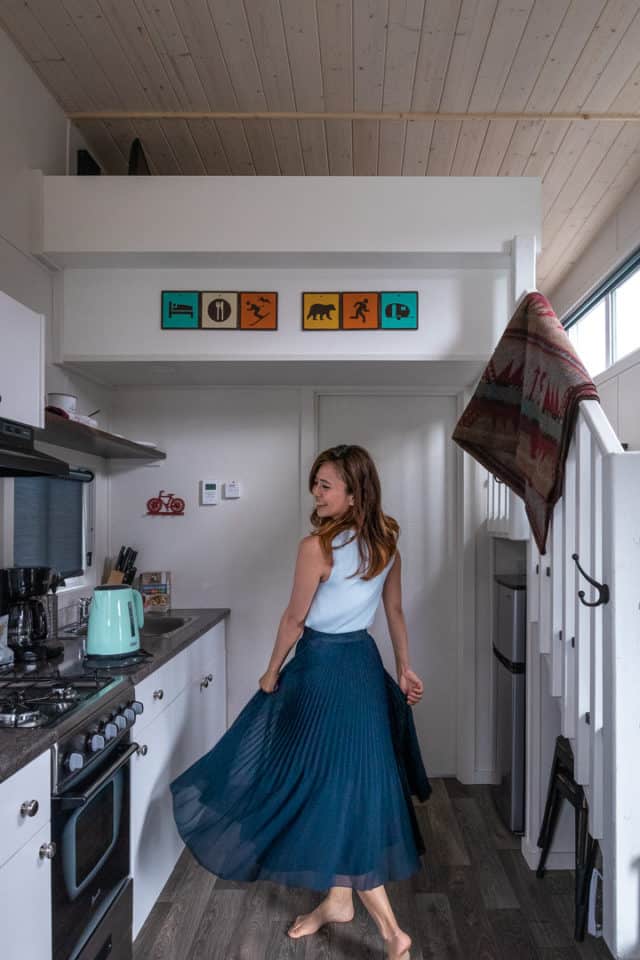 Other Tiny Houses in Canada
Snow Valley Lodging is the first tiny home hotel we know of in Canada. There are other tiny house rental available on Airbnb. Below are a few worth checking out:
---
As you have read earlier in this post, staying in a tiny house doesn't mean compromising the amenities and functionalities of a regular hotel room. We hope this post answers your question about what it's like to vacation in a tiny home hotel, and inspire you to stay in one for your next vacation!