This site uses affiliate links and we may earn a small commission when you use our links and make a purchase without incurring additional fee yourself. Many thanks for supporting this website. Please see our disclosure page for more details.
We didn't expect much from Hamburg's food scene, but this port city surprised us with its outstanding culinary offerings and talented chefs who push the boundaries to create new taste sensations. We are truly impressed! This list highlights the best food in Hamburg, running from classic spots and Michelin star restaurants to hip and trendy eateries in Hamburg. Read on for our picks for where to eat in Hamburg!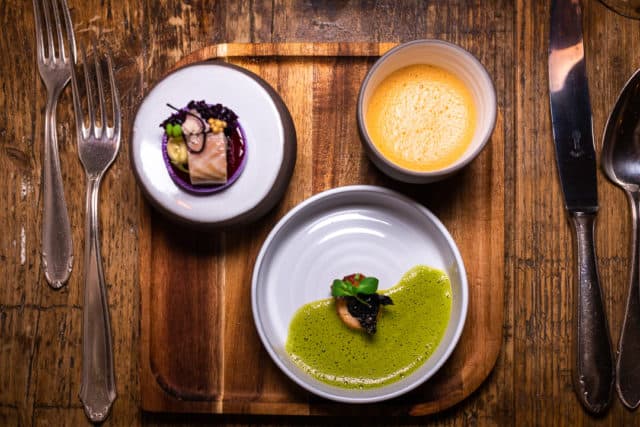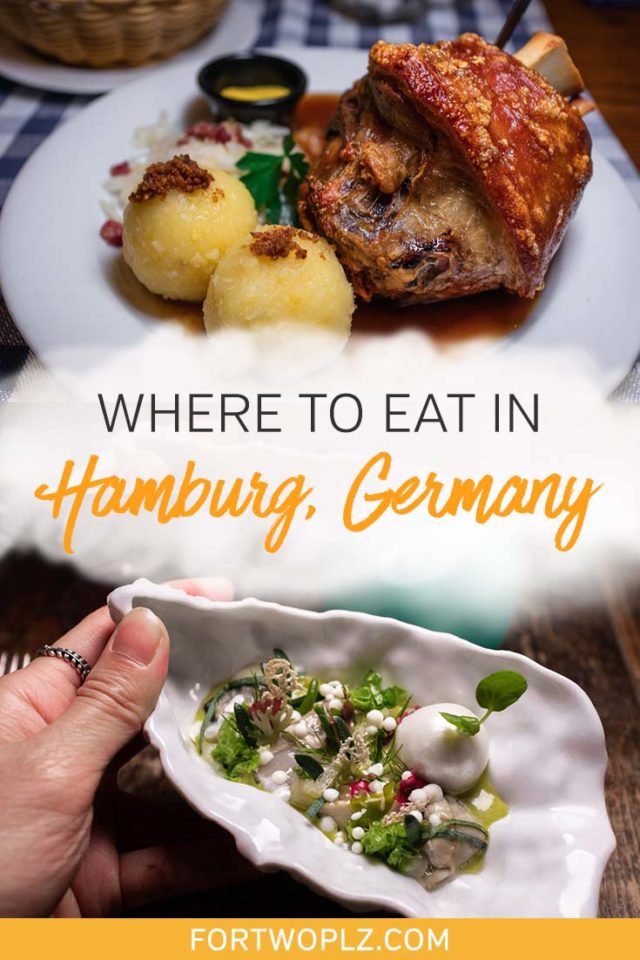 Casual Eats That Will Blow Your Mind
1| Die Bank Brasserie & Bar
Set in an old 19th-century bank building, Die Bank Brasserie & Bar offers up a majestic dining space, adorned with crystal chandeliers, leather chairs and crisp white tablecloths.
This popular restaurant in Hamburg specializes in international cuisine, but what really draws diners in are the classics. Spicy beef tartar is a must, and the wiener schnitzel, one of the best in the city, is alone worth a visit.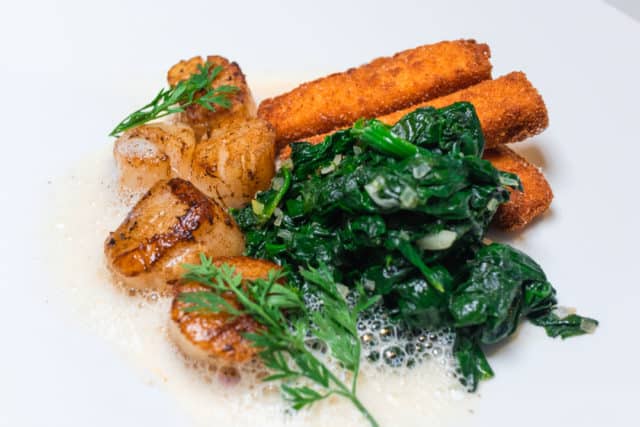 2| Hofbräu Wirtshaus
Hofbräu Wirtshaus is everything you would want in a Bavarian restaurant. The energetic spot doesn't just bring in locals, it attracts culinary travelers from around the world looking to enjoy Bavarian specialities in a lively Oktoberfest atmosphere! Crispy pork knuckle and munich weisswurst are must-haves, but branching out never disappoints. (Be warned: portion size is HUGE!)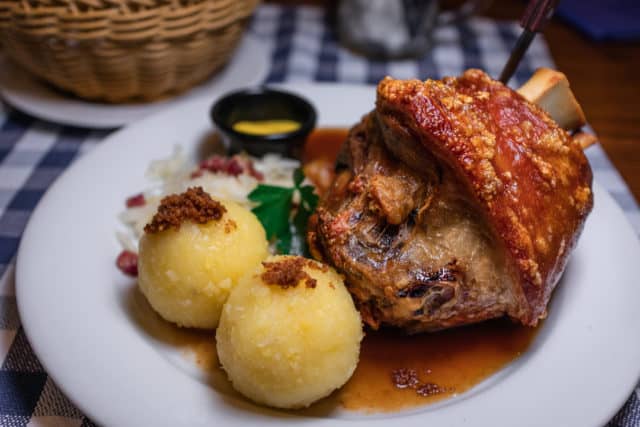 3| Underdocks
Locals and tourists flock to Underdocks for two things: fish and lobsters. Dedicated to making fresh-caught seafood with a modern flair, the restaurant's menu is filled with maritime delicacies, promising diners a satisfying brunch in Hamburg St. Pauli. Lobster rolls, black tiger shrimp tacos, and ceviches are just a few of their notable dishes.
We also love its industrial hipster charm – the big shipping container and empty oil barrel are a nod to the city's maritime history.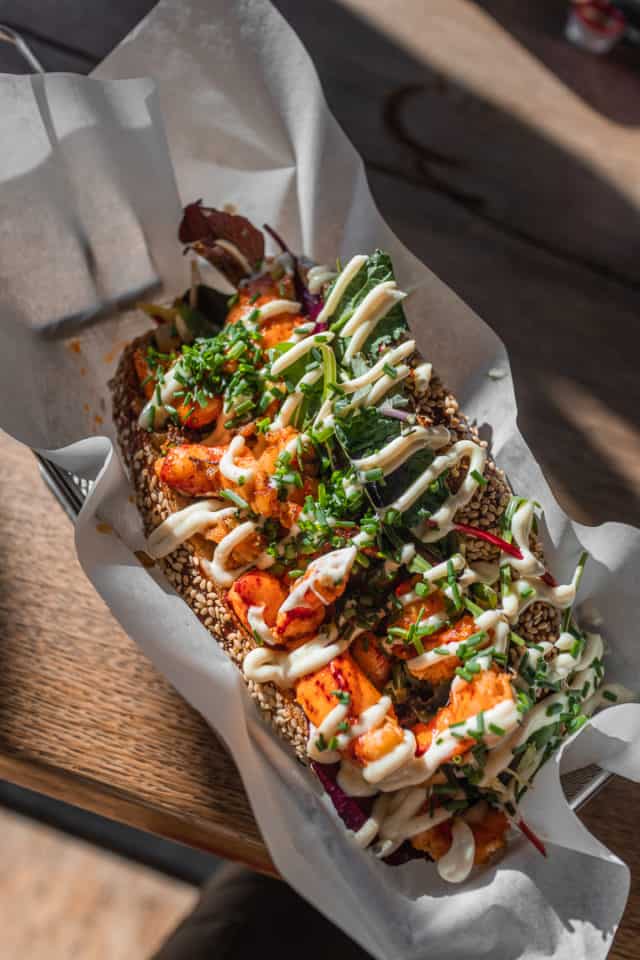 4| Rindermarkthalle St. Pauli
There are several food markets in Hamburg, but Rindermarkthalle St. Pauli is arguably the most famous of them all and for a good reason! Come hungry as graze your way through this indoor food market, home to 30 food stalls and shops.
For those looking to sample traditional Hamburg food, make sure to make a stop at Brot und Stulle bakery for Franzbrötchen (cinnamon-sugar pastry) and Metzgers for Labskaus (corned beef minced with potatoes and beets and served with a fried egg, pickles, herring)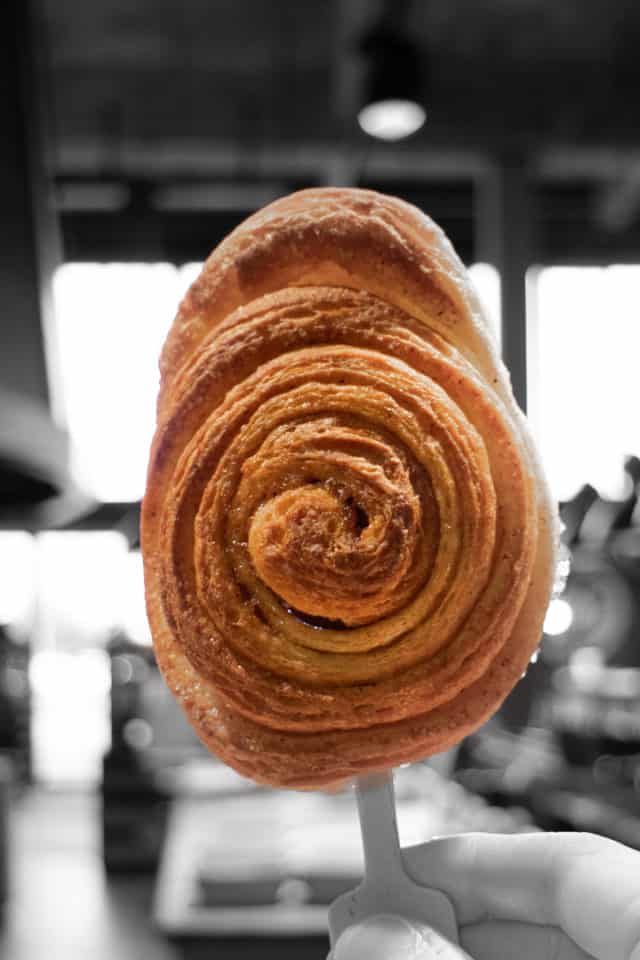 Fine Dining + Michelin Star Restaurants in Hamburg Worth Splurging on
5| [m]eatery
It's all about high-quality meat and juicy steaks at [m]eatery. Tartare and steaks fill the menu that will make you leave your strict diet in the rear-view.
Whether you order beef, veal, tuna or salmon, you get to decide how you'd like your tartare to be prepared – classic French, Mediterranean, Asian, or Oriental, each leading itself a unique flavour.
As for the beef steaks, they are sourced from Europe, USA, and South America. People come here especially for the dry-aged beef for its nuttiness and caramelized sweetness.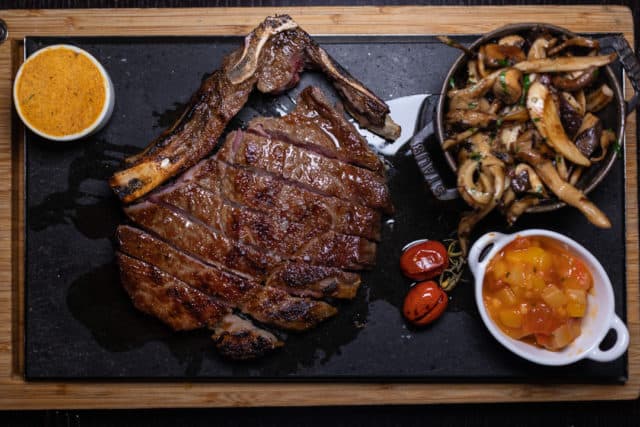 6| Haerlin
Haerlin, nestled within the elegant Fairmont Hotel Vier Jahreszeiten Hamburg, is loaded with awards: two Michelin stars, 19 Gault Millau points as well as 4½ F's from gourmet magazine Der Feinschmecker.
Rivaling these accolades are the spectacular views of the Inner Alster Lake through huge windows and the extravagantly decorated interior. The romantic ambiance is made even more marvelous with exceptional seasonal menus inspired by French and Nordic cuisine. No matter which tasting menu you choose (small or big), you'll be thrilled with every single thing you put in your mouth.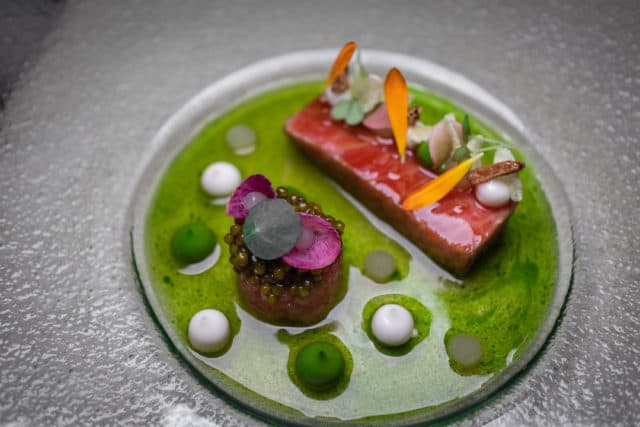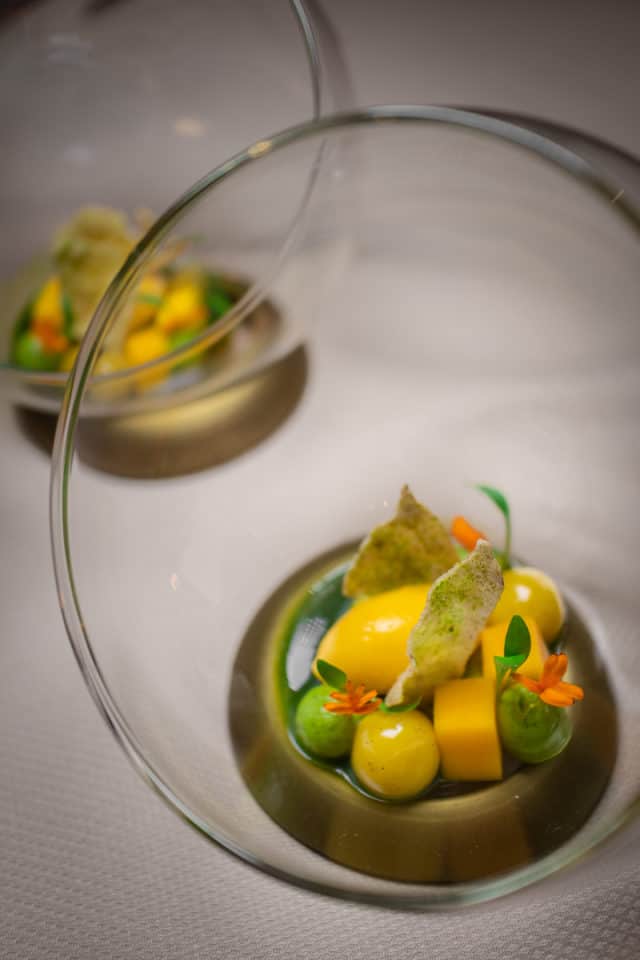 7| Bianc
A visit to Bianc is a sensory treat. Expect a fun, surprising, unconventional culinary experience at this Michelin star restaurant in HafenCity. Chef Matteo Ferrantino and his team use innovative shapes and plating with the combination of fresh seasonal products to showcase Mediterranean cuisine in contemporary forms.
This trendy restaurant in Hamburg only serves tasting menus, starting from 4 courses to all the way to 9 courses. Each dish is complex, artfully-balanced and guaranteed to stimulate your senses!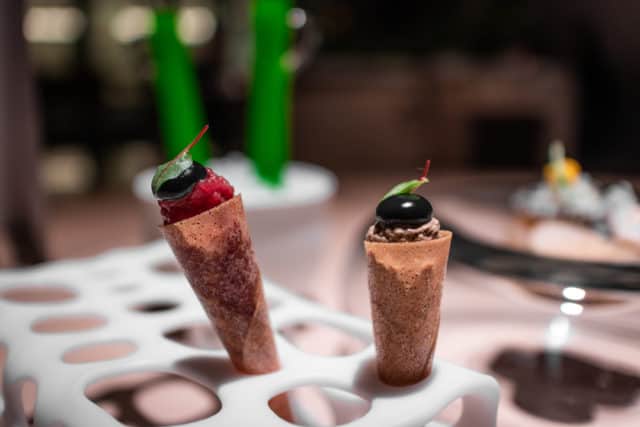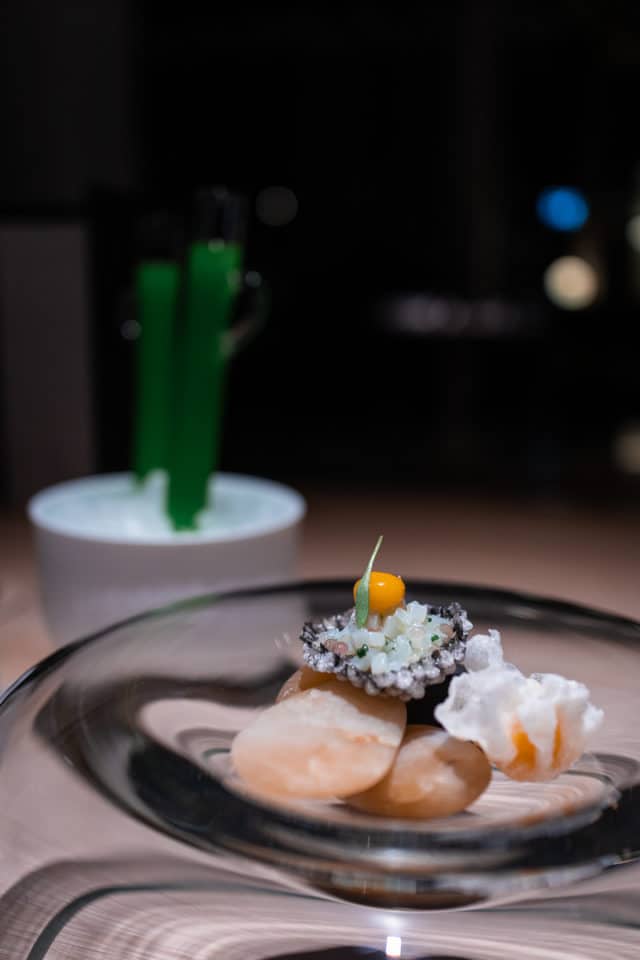 8| Jellyfish
Found on a residential street just 10 minutes from the Hamburg city center, this nautical-themed restaurant celebrates its love for all things seafood. Jellyfish has quickly become one of the best places to eat in Hamburg, having been awarded a Michelin star for two years in a row and crowned the best fish & seafood restaurant in Germany by gourmet magazine Der Feinschmecker.
Sample Chef Stefan Barnhusen's talent and passion for seafood through the tasting menus (5-, 6-, or 7-course) and let his surprise creations awaken your sense of exploration. Also worth noting is that all ingredients from the ocean are sustainably sourced and come from the wild. This place is a true seafood heaven for foodies!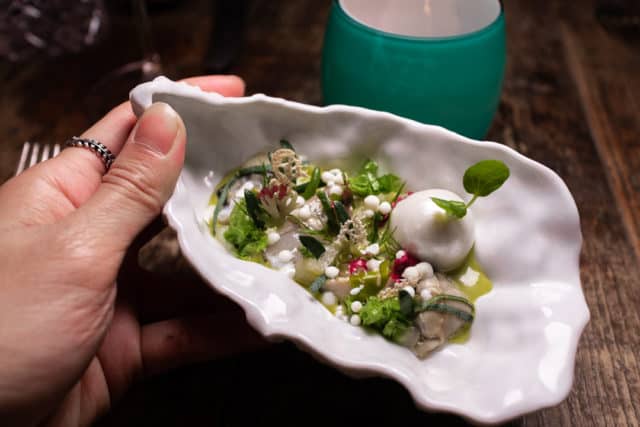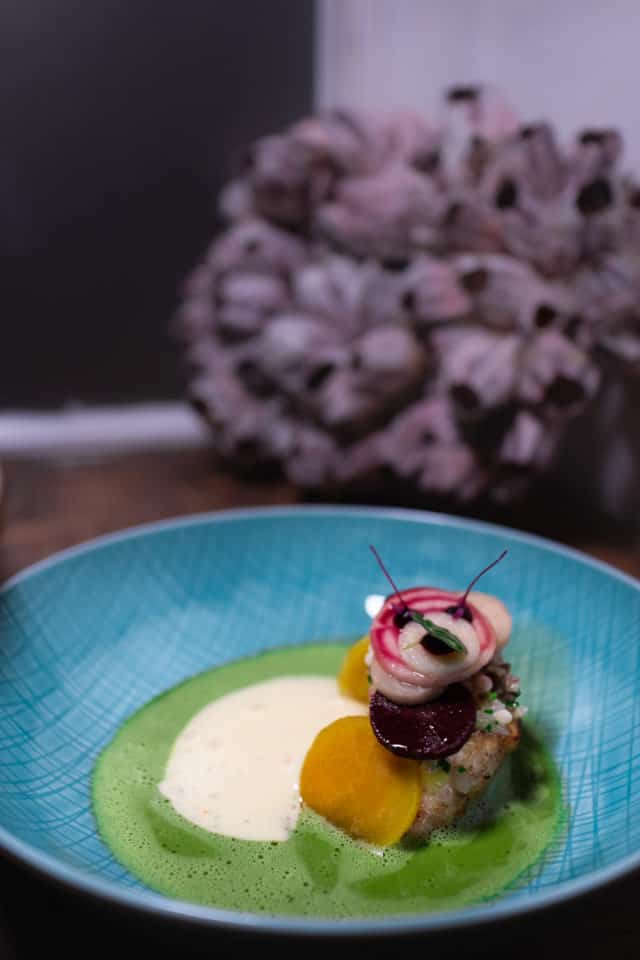 9| Se7en Oceans
Se7en Oceans is another Hamburg restaurant that brings fresh seafood to the table. Located on the top floor of the Europa Passage shopping centre, the modern eatery has been awarded a Michelin star for seven consecutive years.
Dishes at Se7en Oceans bridge traditional fare and contemporary tastes, accompanied by a stunning view of the Inner Alster Lake and Jungfernstieg. Come here for a casual business lunch, or at night for a full tasting menu.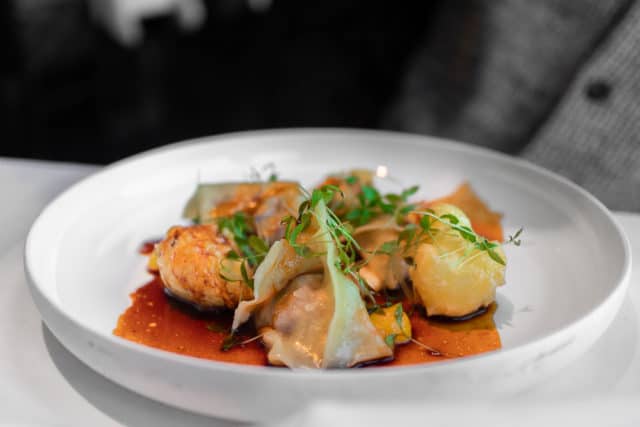 10| Trüffelschwein
Welcome to truffle land!
Dedicated to serving truffle-focused creations, Trüffelschwein is a Michelin-Star restaurant in Hamburg not to be missed.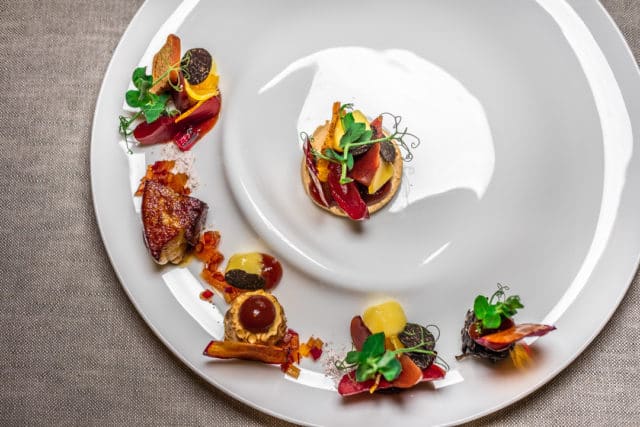 Chef Kirill Kinfelt presents the best of French cooking infused with international flair. The multi-course truffle tasting menu is outstanding, each plate immaculately presented highlighting the earthy, butty flavours of the sought-after black truffles.
But if you want something on the lighter side, there's also the puristic tasting menu, focusing strictly on flavours of the regional produce and meat – sans truffle.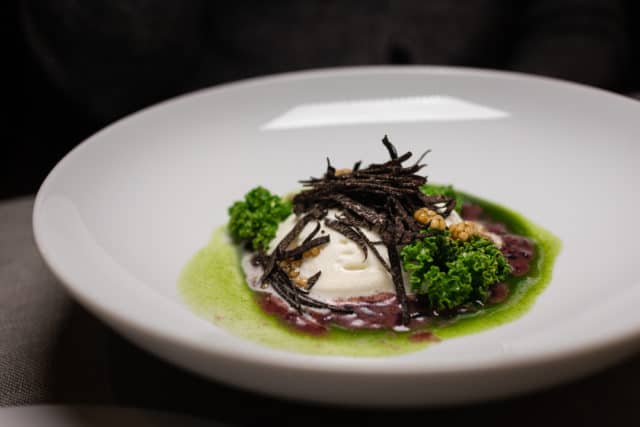 Trendy Cafes in Hamburg You Will Fall in Love With
11| Hang Out Cafe
This Hamburg cafe is easy to miss unless you have a thirst for healthy snacks. Hidden in the alley near the University of Hamburg, this hip cafe knows how to make healthy taste good.
We especially like the açaí bowls, but the avocado creme sandwich is very good as well. Early risers would be delighted to find that they open as early as 9 am most days. Especially for those looking to go beyond traditional German food, Hang Out Cafe will be a perfect spot to enjoy the best breakfast in Hamburg.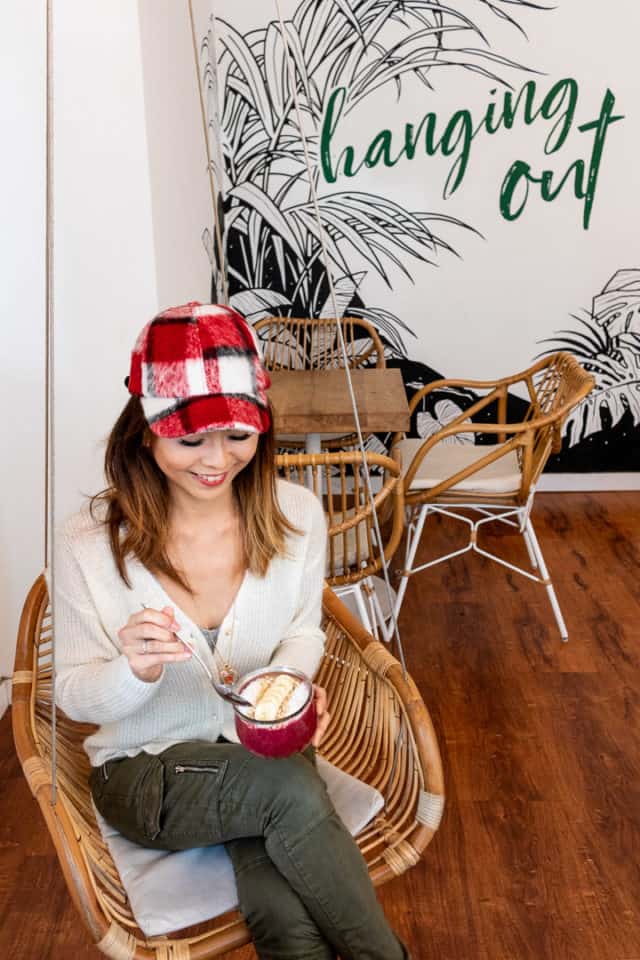 12|Törnqvist
This might possibly be the best coffee bar in Hamburg you can ever find.
Törnqvist's decor is clean and minimalistic, a direct reflection of their belief in how coffee should be served. Devoted to bringing clarity to the flavour in every cup of coffee, the baristas only serve coffee in the simplest forms – as flat white, hand-brew, or shot.
The beans? The menu selection changes every two weeks according to the current harvest season. Alongside your cup of coffee will come a "coffee profile," detailing the beans' origin, variety, harvest date, roaster…etc.
This coffee shop is run by coffee enthusiasts who can chat with you about coffee for hours; if you're a serious coffee lover, this place has your name on it!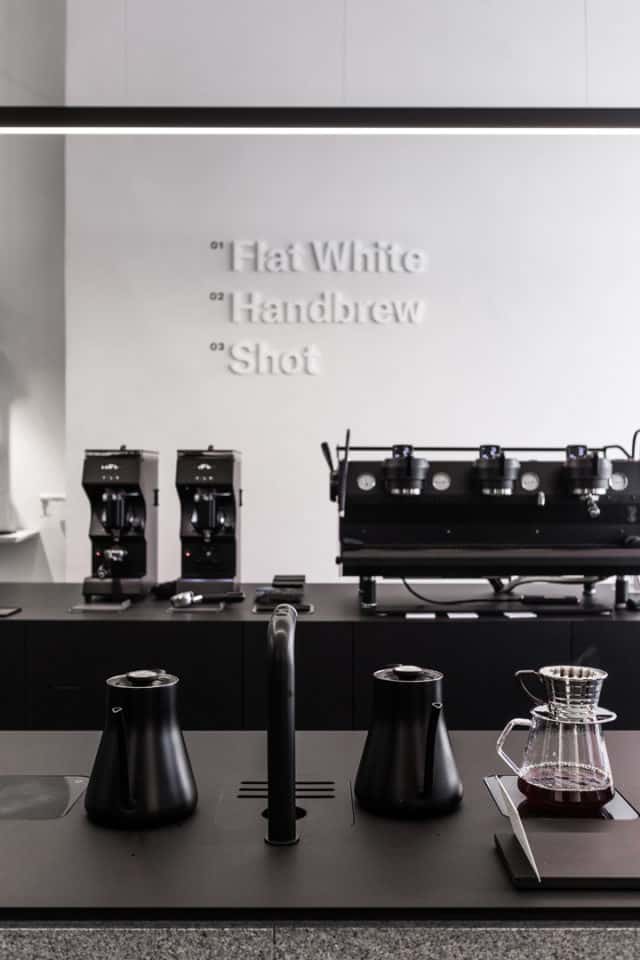 ---
We hope this Hamburg food guide sparks your interest in discovering the best food in Hamburg. From upscale restaurants to casual eateries, Hamburg is no shortage of great places to eat!