This site uses affiliate links and we may earn a small commission when you use our links and make a purchase without incurring additional fee yourself. Many thanks for supporting this website. Please see our disclosure page for more details.
Hamburg – one of the best cities in Germany for photographers – is filled with beautiful sites to see and gems to discover. Every corner you turn, there's a picture-perfect location to inspire your Instagram feed. In this post, we highlight some of the popular Hamburg hotspots that you can't afford to miss. We promise these beautiful locations in Hamburg will have you itching to go out and explore!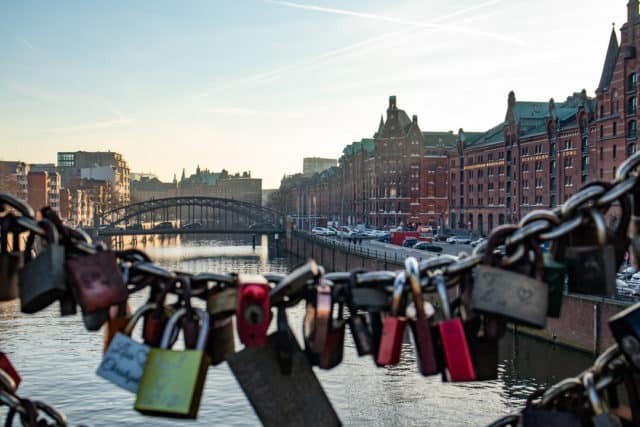 1| Speicherstadt
Visiting Speicherstadt is a rite of passage. This historic warehouse district is the largest in the world (spanning 260000 square meters!) and has been on the list of UNESCO World Heritage Sites since 2015.
Back in the days, these depots were used as storing places for coffee, tea and spices.
Today, Speicherstadt hosts a few Hamburg sightseeing attractions, including Miniatur Wunderland (model train exhibit), Spicy's Gewürzmuseum (spice museum), Deutsches Zollmuseum (German Customs Museum), Speicherstadt Kaffeerösterei (a coffee roaster, go for coffee tasting!), Kaffee Museum (coffee museum) and Internationales Maritimes Museum Hamburg.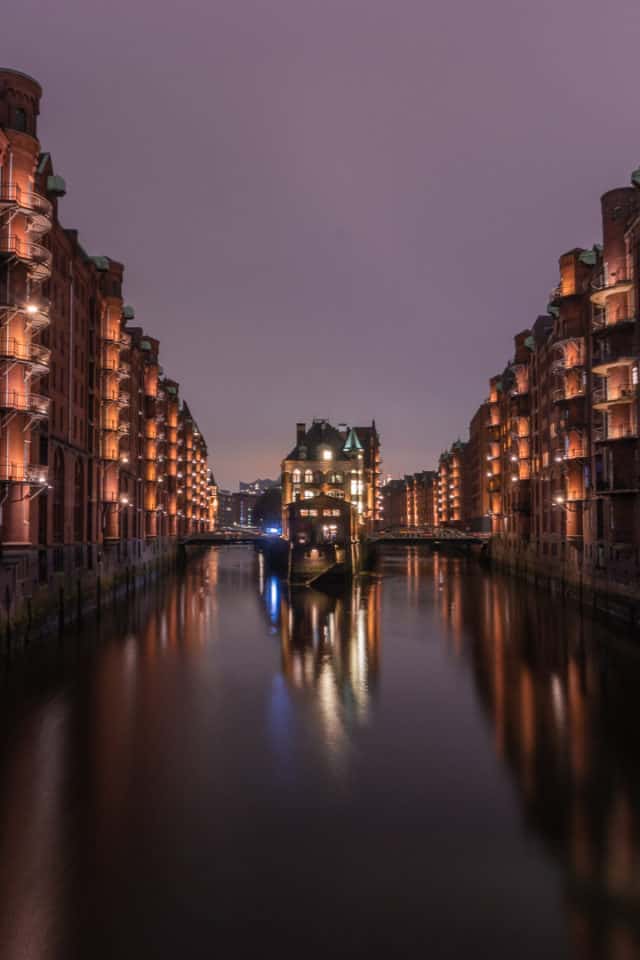 Best Photo Spot: From Poggenmühlen-Brücke, you will see the most photographed building in Hamburg – the Wasserschloss (Water Castle), sitting on a peninsula between two canals. The building was used as accommodation for dockworkers back then. Now, it serves as a tea house and a restaurant all under one roof!
2| Rathaus
Hamburg's City Hall (Rathaus) is the icon of Hamburg and one of the most impressive government buildings we've ever seen!
From a distance, the neo-renaissance architecture appears grand and elegant. When taking a closer look, the elaborately decorated facades will make your jaw dropped!
Best Photo Spot: Alsterarkaden, a historic Venetian-style arcade along the waterfront.
Insider's Tip: Visit the courtyard at the back of the City Hall. There, you will find a beautiful fountain decorated with a statue of Hygeia.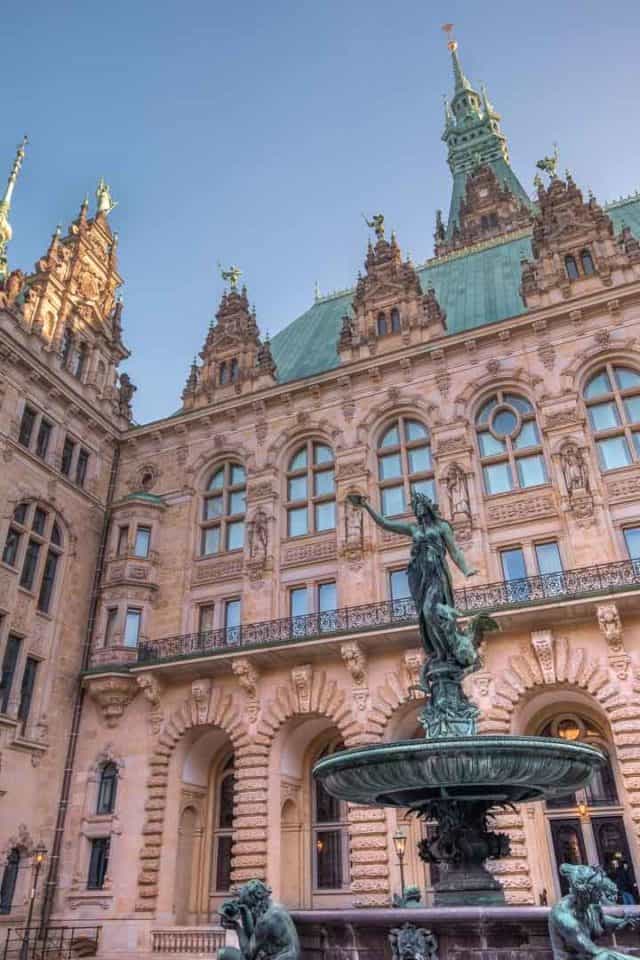 [irp posts="10460″ name="5 Travel Tips and Tricks To Visit More Cities On Your Next International Trip Without Spending More"]
3| Handelskammer Hamburg
Another photogenic spot not many people know about is Hamburg Chamber of Commerce (Handelskammer Hamburg), located right next to the City Hall. The building lets in tons of natural light, making it a perfect location for creating those bright, airy, and insta-worthy interior shots!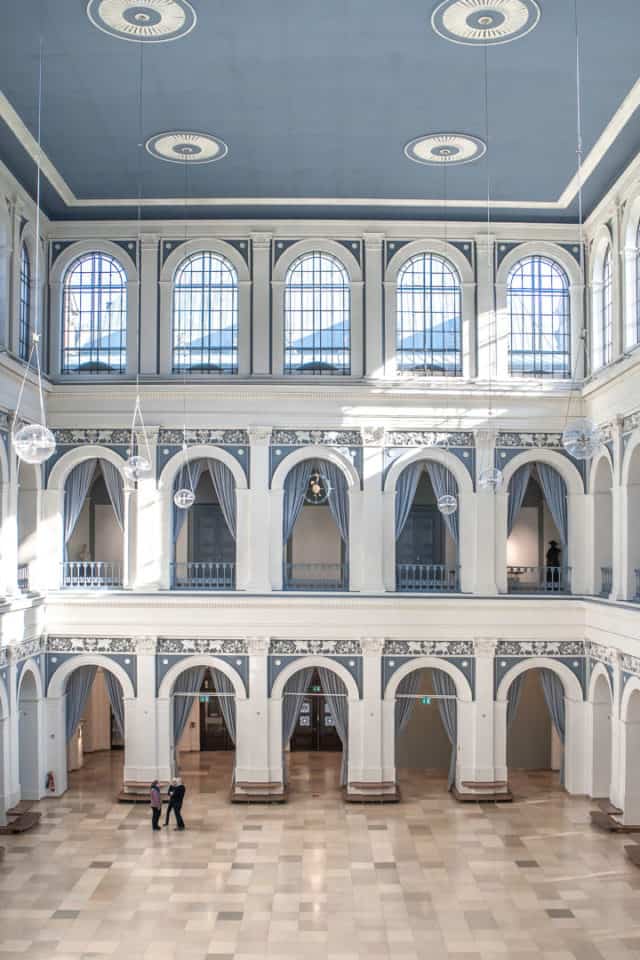 Best Photo Spot: Second floor of Handelskammer Hamburg. It is open to public, but make sure you stay quiet!
4| Deichstraße
If you are looking for beautiful historic streets to photograph, Deichstraße is worth a visit. A stroll through the city's oldest street will take you back in time and see what life was like in Hamburg in the 17th century.
Located on the banks of Nikolaifleet and close to Speicherstadt, Deichstraße used to be where the merchants lived. Now many of the houses have transformed into restaurants and pubs.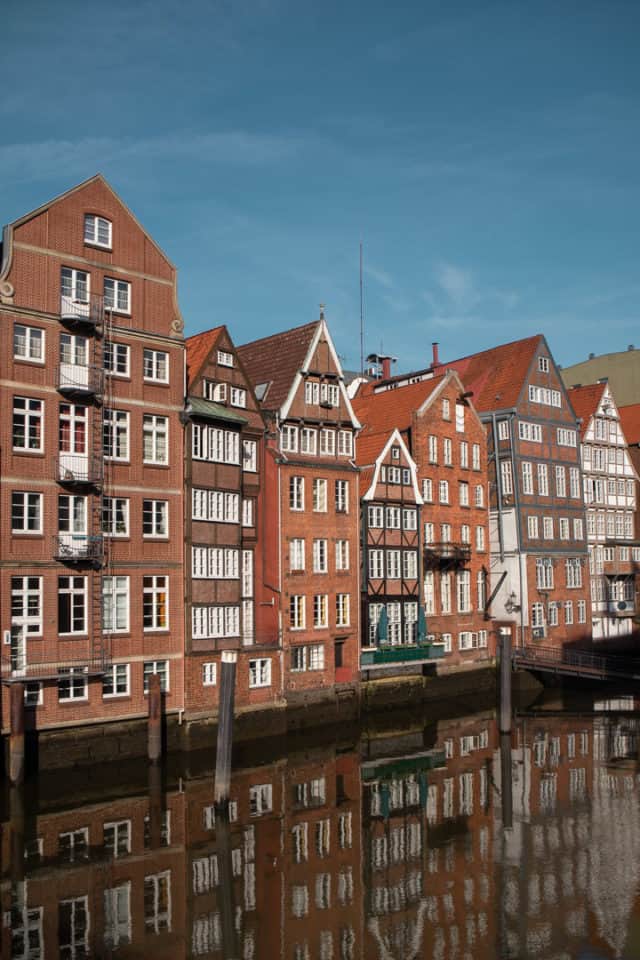 Best Photo Spot: Hohe Brücke or Cremon street. The houses are in the shadow early in the morning. Aim to go around mid-morning (10am-11am) for the best light.
5| The Pedestrian Bridge Opposite Haus der Seefahrt
Do you know that Hamburg has more bridges than any other city in the world and more canals than Amsterdam and Venice combined?
Hamburg is a major harbour city in Germany and the second busiest in Europe. Because it is surrounded by water on all sides, it is not surprising to encounter bridges after bridges on your Hamburg visit!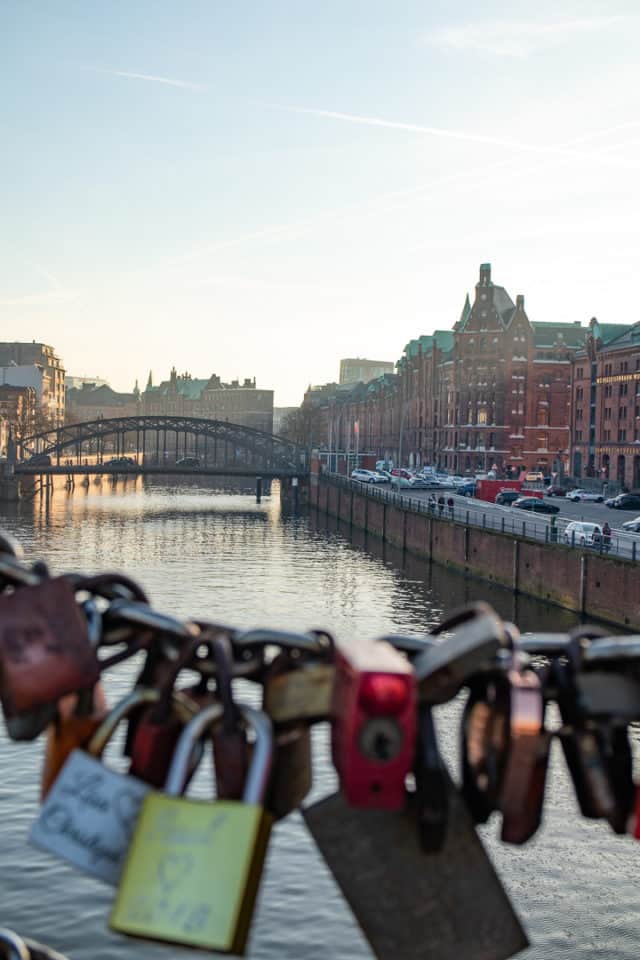 Our most favourite bridge is the one across from Haus der Seefahrt (Seafaring House) on Deichstraße. We randomly came across this photo spot on our way to the HafenCity.
From the pedestrian bridge, you can admire the old red brick buildings of Speicherstadt Hamburg! Many couples leave their tokens of love by attaching love locks on the railing.
6| Miniatur Wunderland
Kev and I are not museum people, but if we were to recommend one indoor attraction in Hamburg, Miniatur Wunderland ranks high on our list!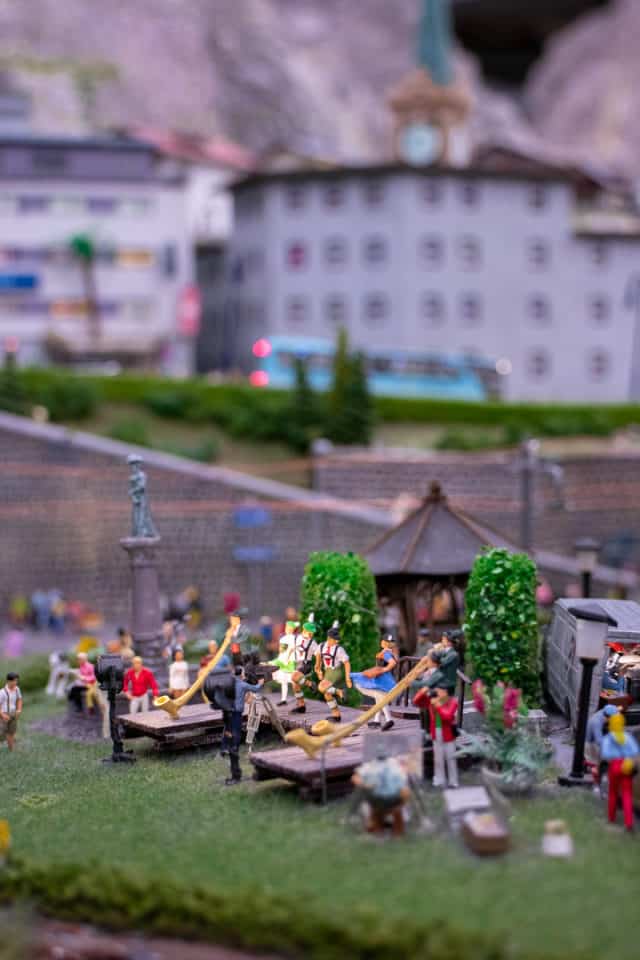 There are many reasons why we considered this model train museum one of the top things to do in Hamburg. First of all, it is the largest of its kind in the world. As of today, Miniatur Wunderland has 9 sections occupying 1490 square metres and spanning 2 floors. Each section is modeled after a specific country. A museum tour will take you from Scandinavia throughout Germany, to Italy and Switzerland. You can even see how Hamburg transformed during the medieval period up until today!
The most impressive part is the day-to-night simulation where the landscape goes from bright daylight through sunset to full moonlight over a period of 15 minutes!
What we loved most is the push buttons found on the railing posts, giving us the opportunity to interact with the figures!! (we got chocolates from the Lindt factory!!)
With so much stunning landscapes to explore and capture, it is easy to spend hours in Miniatur Wunderland!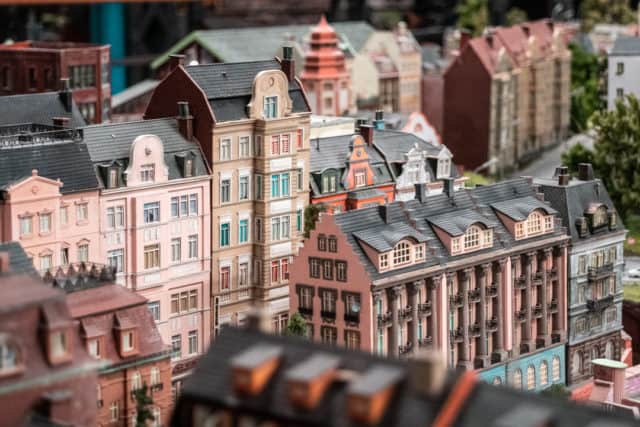 Insider's Tip: Miniatur Wunderland is one of the best museums in Hamburg – so go prepared! We strongly suggest going early in the morning to avoid the crowds. If that is not possible, go on their website and book tickets (with a specific entry time) in advance!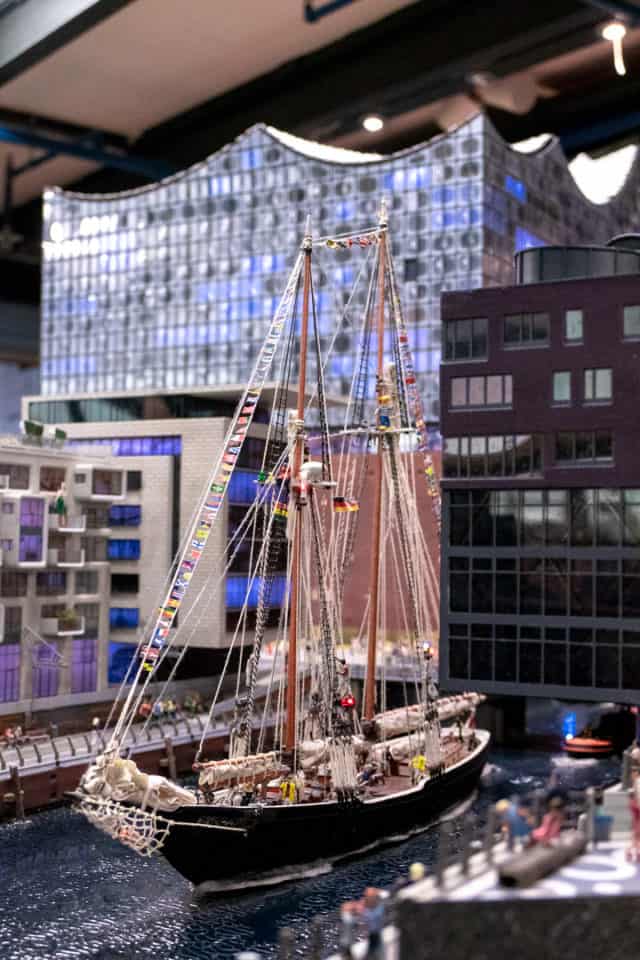 7| Elbphilharmonie
Hamburg is a city where the old meets the new. When it comes to modern architecture, it is hard to miss Hamburg's tallest building – the Elbphilharmonie!
The futuristic concert hall, known as the "Elphi" to the locals, towers above the Elbe and the HafenCity. Composed of wave-shaped glass facade, the building is designed to resemble waves – a perfect reflection of Hamburg's maritime character and as a port city!
The Elbphilharmonie is more than just a concert hall. The 10-storey venue is also home to various restaurants and bars, a 250-room 5-star hotel, and 45 private apartments!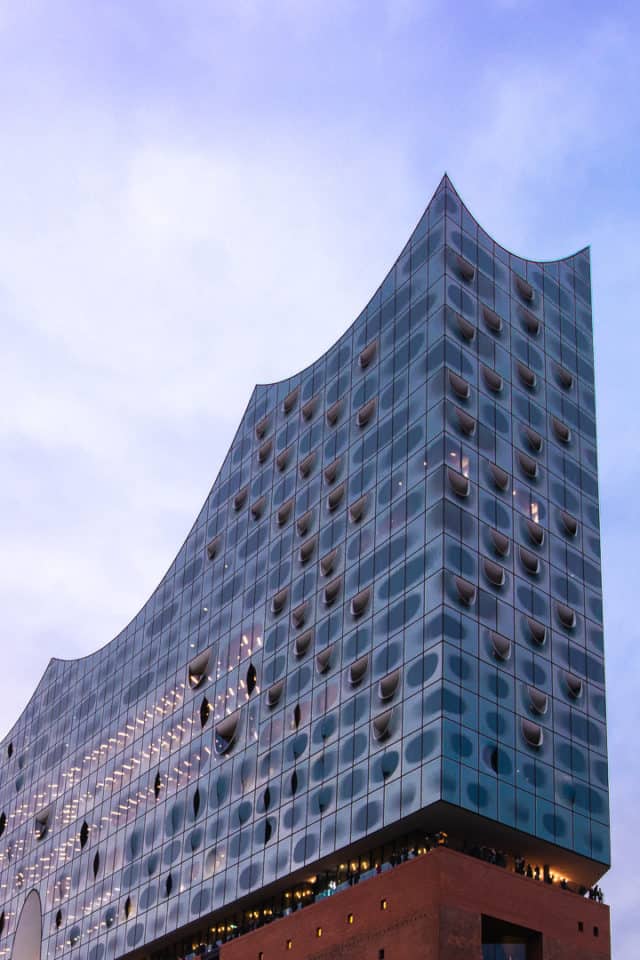 Best Photo Spots: By Sandtorhöft. Or take Hamburg ferries (either 72, 73, or 75 from Landungsbrücken) to see it from a distance.
8| Landungsbrücken Station
The transport hub in Hamburg's lively St. Pauli quarter where S-Bahn, U-Bahn, and ferries connect. It is also the entry point of the Alter Elbtunnel (Old Elbe Tunnel).
Best Photo Spot: Stintfang or Stintfang Aussichtsplattform.
9| Steinwerder
Take that extra effort to cross the Alter Elbtunnel or hop on a ferry to Steinwerder on the southern bank of the Elbe river! From there, you can admire Hamburg's city skyline in its full glory.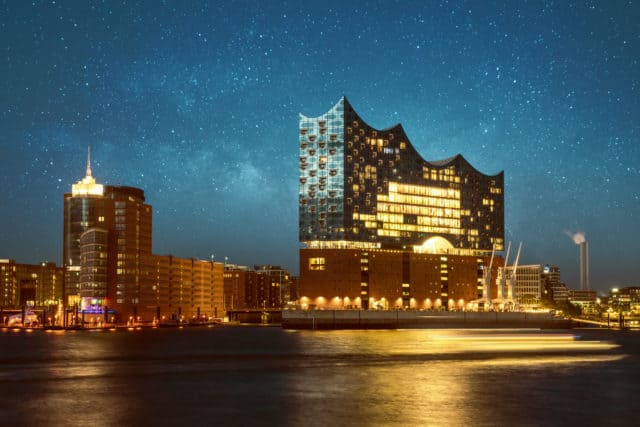 The best time to visit Steinwerder is at sunset hour when golden rays spilling over the Hanseatic city. We will recommend staying until the sun has set to see the boats passing and the Hamburg Hafen district lighting up the night sky!
Best Photo Spots: Aussichtspunkt Alter Elbtunnel (accessible by Alter Elbtunnel or ferry #75) and Dali Statue (via ferry #73).
10| St. Michaelis (St. Michael's Church)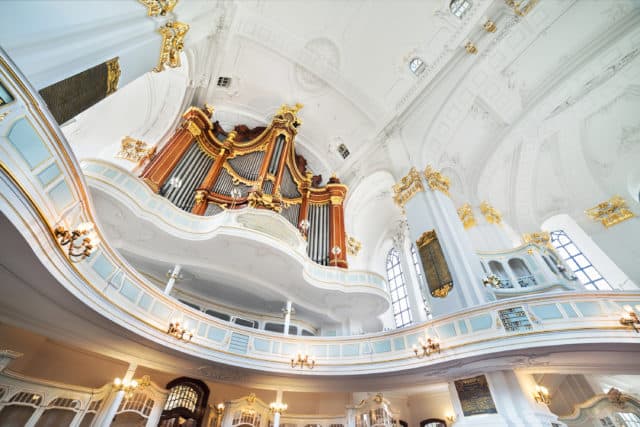 St. Michaelis Church (or "Michel" as the locals like to call it) is one of the most important landmarks of Hamburg. Considered the finest Baroque church in northern Germany, St. Michaelis has a distinctive copper roof and a 132m-tall clock tower that can be easily spotted from afar.
Stop and take a look around the interior, boasting five different organs and a 20m-high altar. Before you leave, take a short lift ride up (or take the stairs!) to the 360-degree viewing platform for a panoramic view of Hamburg and the harbour!
Best Photo Spot: The Tower of St. Michaelis. Admission costs 5 euros. The observation deck opens from 9am to 7pm in the summer. Check hours here.
11| Alster Lakes
The Alster Lakes—the Inner Alster (Binnenalster) and Outer Alster (Außenalster) are the heart of Hamburg city life. The two artificial lakes are popular recreational areas for both locals and travelers. It is common to see people sailing, paddle boating, kayaking, and rowing all around the Alster throughout the year!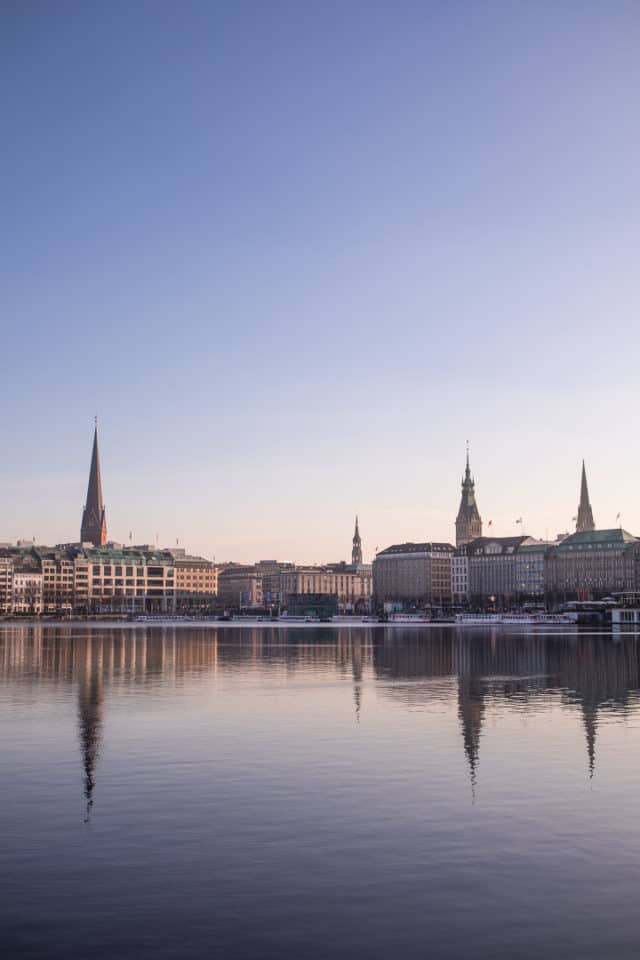 The best place to walk around and take photos of the Alster is along Jungfernstieg. The busy waterfront promenade lies on the southern edge of the Inner Alster and is lined with restaurants, shops, and historical buildings. It is also where the Hamburg boat tours start.
Don't just stick to Jungfernstieg! We suggest exploring all around the lake! Neuer Jungfernstieg provides great vintage points to shoot the cityscape over water as well.
12| Planten un Blomen
The famous public park in Hamburg, Planten un Blomen, is a leafy oasis in the heart of city centre.
The urban park spans 47 hectares and includes a rose garden, an apothecary garden, a Japanese garden, a tropical greenhouse, and fountains! From the park, you can see the Heinrich-Hertz-Turm (Telecommunication Tower) standing tall at 280m high.
It's a beautiful place to take a stroll and relax in the summer (don't go in winter as it is normally when the construction happens). Every summer night from May to August, the park puts on dazzling water-light concerts that promise to entertain and amaze the crowd!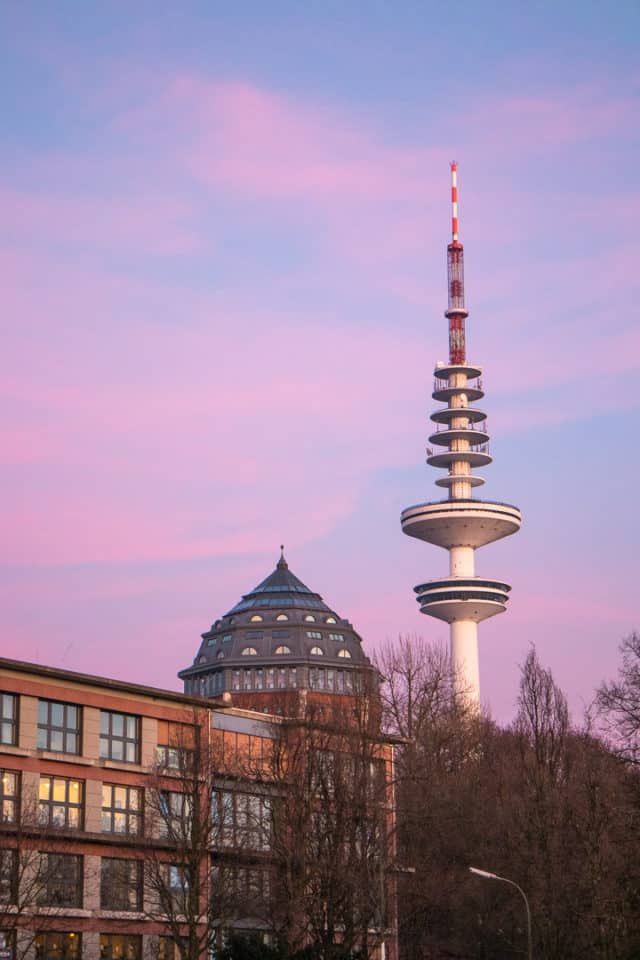 13| Dockland
There's no better place to take a gorgeous sunset shot than Dockland. The ship-like futuristic office building rises 40m above on the northern bank of river Elbe and is an Instagram-worthy spot you do not want to miss!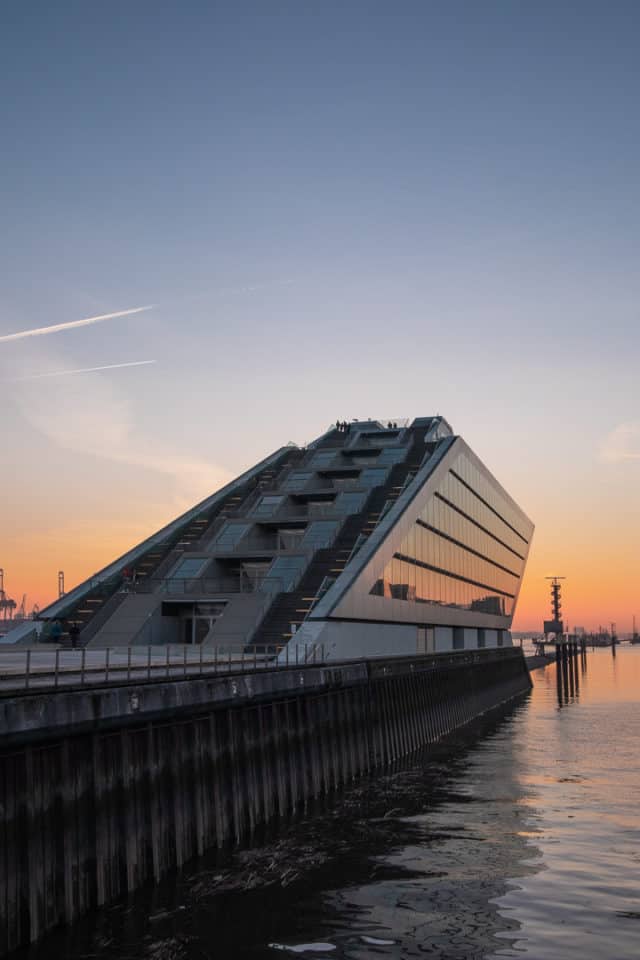 Many people take the 140 steps to a public viewing platform on the rooftop for an unobstructed harbour view, but for more creative shots, we would recommend heading to the parking area located beneath the "bow."
Best Photo Spot: To photograph Dockland itself, walk along Van-der-Smissen-Straße and the street south of Elbmeile Hamburg e.V.
Hamburg Tips
Save big with Hamburg CARD! This pass gives you major discounts on attractions and unlimited travel on Hamburg transport (buses, trains & harbour ferries). Available in 1, 2, 3, 4, or 5 day passes. Purchase Hamburg CARD online – or at HVV service centres, on the bus, or via HVV app.
Download the mytaxi app! Uber doesn't serve Hamburg, but there is something similar you can use to ride in style – mytaxi app. You don't need a phone number or input credit card number to use the app. Just register an account and you can immediately book a ride (Remember to bring enough cash)!
---
That's it for now! We hope this photography guide helps you plan out where to visit in Hamburg!