This site uses affiliate links and we may earn a small commission when you use our links and make a purchase without incurring additional fee yourself. Many thanks for supporting this website. Please see our disclosure page for more details.
Planning your first trip to Germany? Here are 20 things to keep in mind when traveling to Hamburg for the first time. From getting around the city to ways to save money, these essential Hamburg tips will help you make the best of your Germany experience!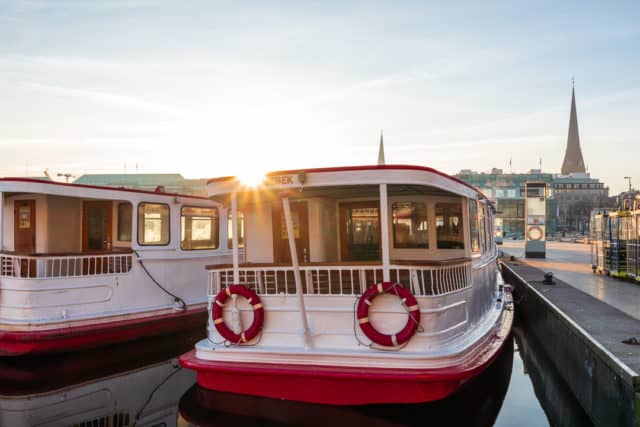 1| You Will Come Across Countless Bridges
If we ask which city has the most bridges in the world, many people would say either Amsterdam or Venice. But it is Hamburg that has the most (with almost 2500) – more than Amsterdam and Venice combined!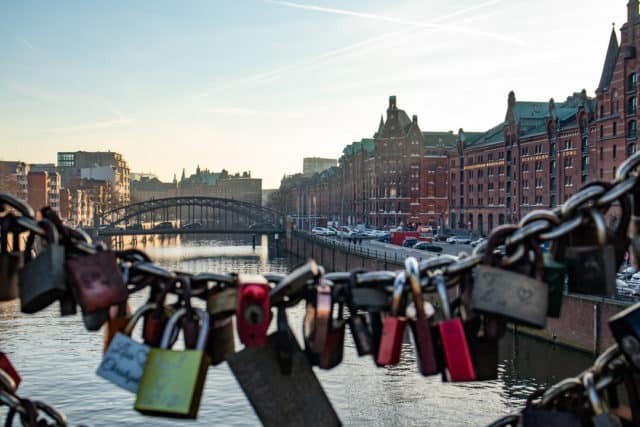 This has to do with Hamburg's location. If you take a look at the map, you will see that Hamburg is surrounded on all sides with water. There is River Alster feeding into the two lakes in the middle of the city, the Inner and Outer Alster (Binnenalster and Außenalster), and the River Elbe flowing into the North Sea. For this reason, bridges were built to connect the lands.
As you stroll around the city, you will encounter countless bridges for you to photograph!
2| Mid-Spring is the Best Time to Visit Hamburg
Winter is cold and gloomy. Summer is too touristy. When exactly is the best time to travel to Germany?
If you want to enjoy nice weather and avoid the crowds, the best time to explore Germany, or Hamburg specifically, is around April and May. Temperatures are comfortable during this time. It is also when the flowers start to bloom!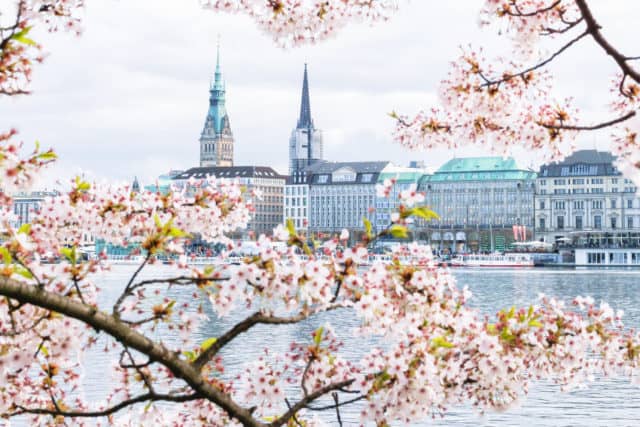 3| It's Visa-Free For Canadians and US Citizens
Germany is one of the 26 countries within the Schengen zone. For now, Canadian and American passport holders do not need a visa to travel within the Schengen countries for stays under 90 days in any 180-day period.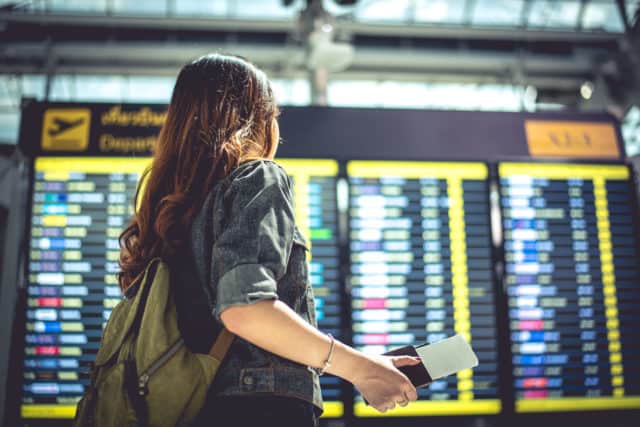 4| Hamburg Airport is Only 25 Mins Away
The closest airport near Hamburg is Hamburg Airport (HAM), also known as Flughafen Hamburg in German, which is only 10 km away from Hamburg city centre.
This international airport is well-connected by public transport. Simply hop on S1 S-Bahn train and you can get to Hamburg's Hauptbahnhof (central train station) from the airport in just 25 mins (€3,30)!
The train runs every 10 mins from 6 am to 11 pm on weekdays and from 8 am to 11 pm on Saturdays and Sundays.
If you prefer taking a taxi, a ride to the city centre will cost between €20-€30 depending on where you want to go.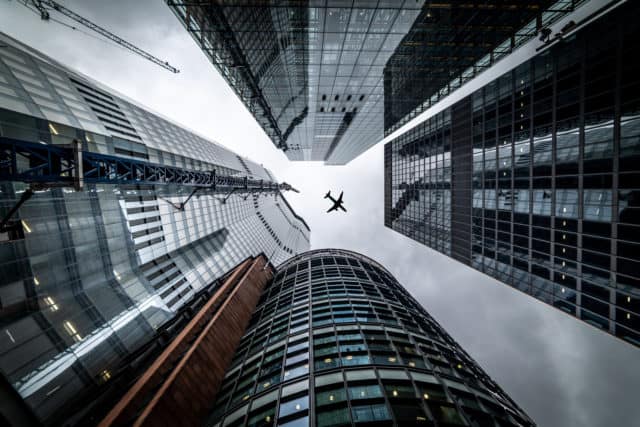 5| Getting Around Hamburg is a Breeze
You don't need to drive to get around Hamburg city – thanks to its extensive public transport system. Subways, buses, rapid rails, and ferries make up the Hamburg public transport (HVV) and will get you to all corners of the city!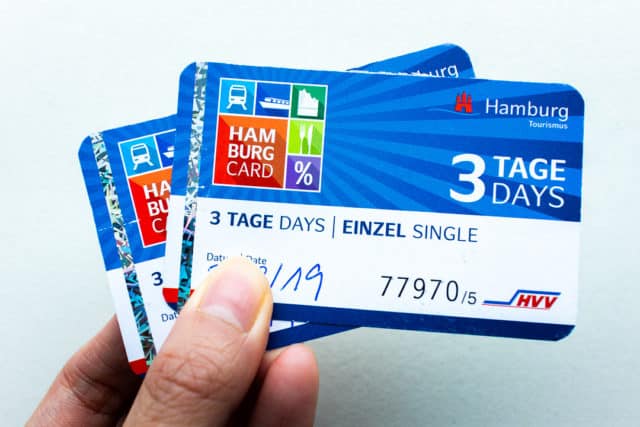 6| It's One of the Most Bike Friendly Cities in the World
Like Amsterdam and Copenhagen, Hamburg is an extremely bike-friendly city. Bike lanes are laid out all over the city, making it easy to explore Hamburg on two wheels!
Pro tip: Hamburg has a wonderful bike-sharing system called StadtRAD in place for visitors to rent a bike from one of the 220 stations located around the city. It is free as long as you don't exceed the 30 mins limit for each trip!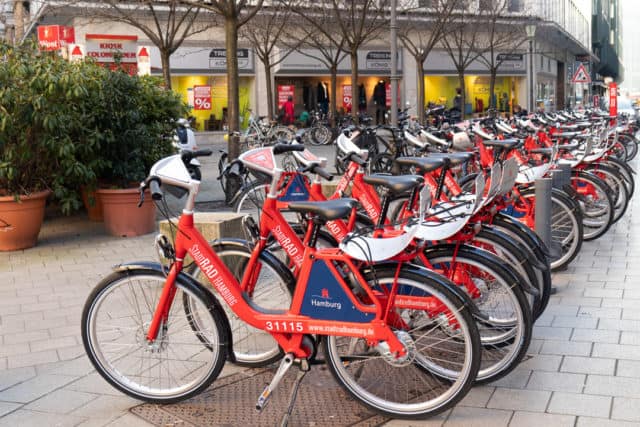 7| There's No Uber, But You Can Book a Ride via mytaxi App
Want to travel in style? No problem, take a taxi!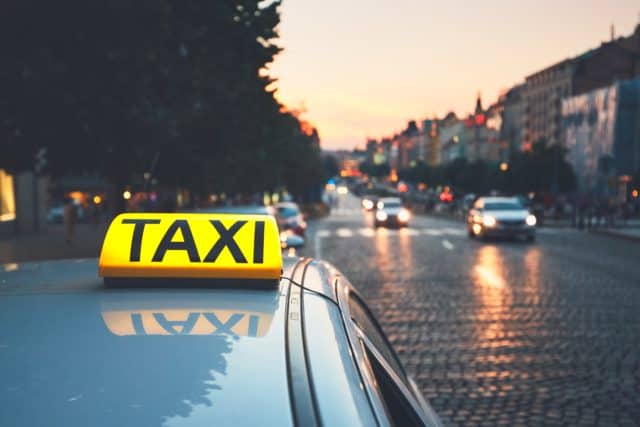 Uber doesn't operate in Hamburg, but you can order one via mytaxi app, available in English and can be downloaded onto iPhones and Android phones.
The best part is: you don't need a phone number or input credit card number to use the app. Just register an account and you can immediately book a ride!
8| Hamburg is For Art and Design Lovers
Hamburg is a creative hub for young designers and art lovers. With its vibrant art scene, you can find inspirations to fuel your creativity.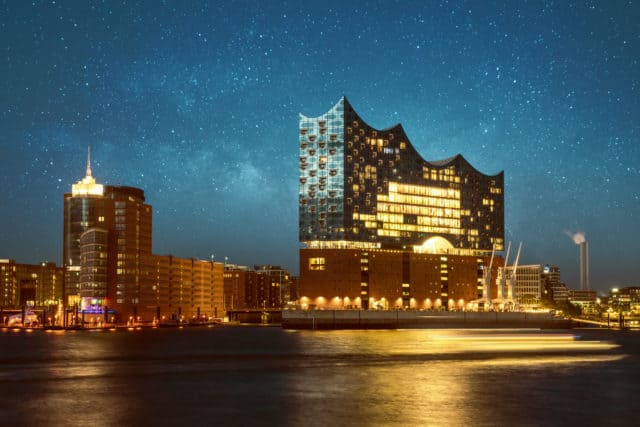 Hamburg's HafenCity, for example, is a hybrid area of old and new structures seamlessly fused together. The contrast of modern buildings like Elbphilharmonie and historical UNESCO site, Speicherstadt, makes the area particularly charming and interesting. You can probably understand why this is our favourite place for photography in Hamburg!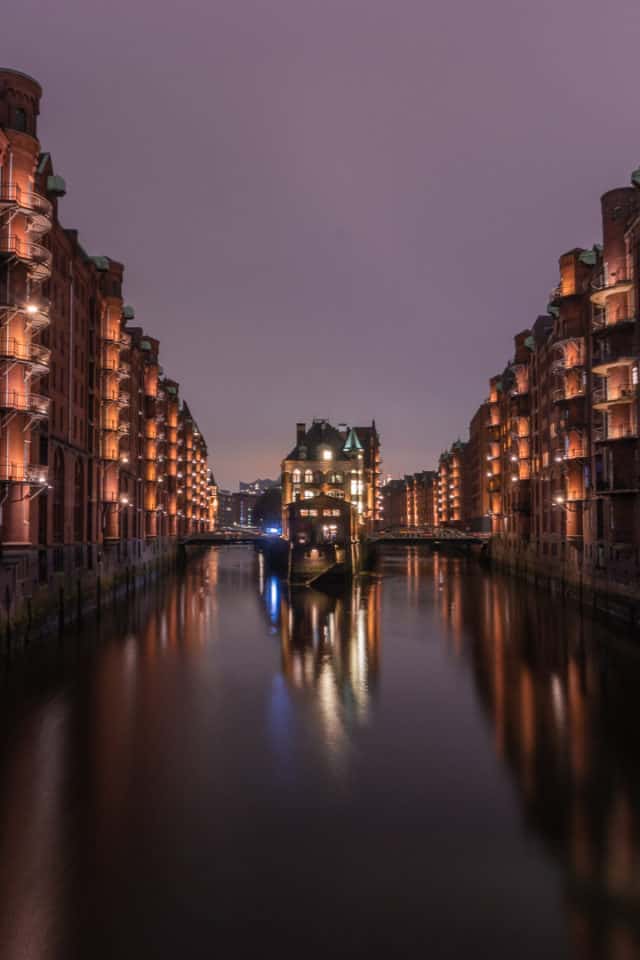 Want to see more? Set aside a day discovering the Kunstmeile, Hamburg's Art Mile. Essentially, it is an association of 5 art museums, presenting a vibrant collection of painting, drawing, sculpture, photography, applied arts and design.
These museums are conveniently located within a short walk from one another so you can easily visit them all within a day or two.
A 3-day Kunstmeile Pass (€25) will give you unlimited entry to all these 5 Hamburg hotspots: Bucerius Kunst Forum, Deichtorhallen Hamburg, Hamburger Kunsthalle, Kunstverein Hamburg, and Museum für Kunst und Gewerbe Hamburg. It can be purchased online or at the museums, and only costs €20 with the Hamburg CARD.
9| Alster Lakes are the Central Part of Hamburg City Life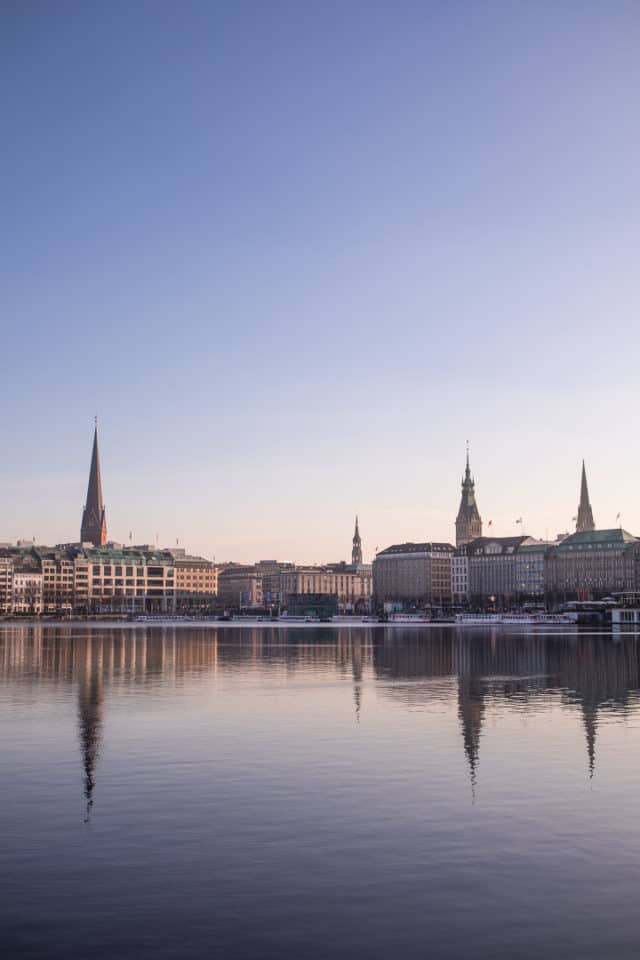 The Alster Lakes—the Inner Alster (Binnenalster) and Outer Alster (Außenalster) are an integral part of Hamburg city life and top places to visit in Hamburg. The two artificial lakes are where the locals go to spend their free time. It is common to see people sailing, paddle boating, kayaking, and rowing all around the Alster throughout the year!
Surrounded by architectural landmarks, the Inner Alster Lake casts a spell of enchantment. We especially loved this lake for its scenery. This is also where the Hamburg boat tours depart from.
10| Most Restaurants Are Closed on Sundays and Mondays
Planning to eat out? Make sure you check the restaurants' operating hours prior to your outing. You'll likely to find many restaurants not open on Sundays and Mondays. Some restaurants attached to hotels might be open for business, and even then advance reservation may be required.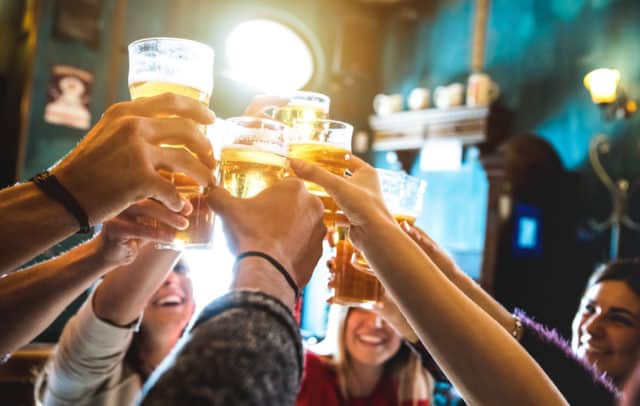 11| No Shopping on Sundays
In case you plan to do some shopping in Hamburg, remember to keep in mind that most stores are closed on Sundays as well. Even inside big shopping malls like Europa Passage and Elbe Einkaufszentrum, shops only open from Mondays to Saturdays.
Another thing worth noting is that grocery stores and shops do not open past 8 pm.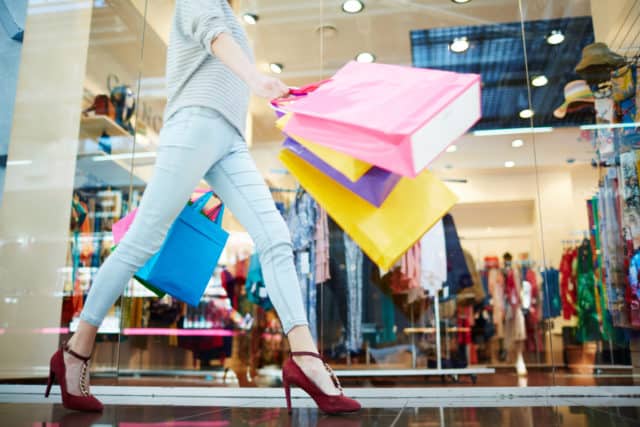 12| Tipping is Not Compulsory
So what is the tipping etiquette in Hamburg?
Unlike in North America, tipping is not mandatory. However, when dining out at nice restaurants, it is customary to give a 10% tip. For small purchases (at bars and cafes), locals tend to round-up the bill.
13| They Don't Drink Tap Water
Don't get us wrong, Germany's tap water is totally safe to drink. Germans just scoff at the idea. You will rarely see them drink tap water with their meal.
One thing that we couldn't get used to in Germany is that restaurants will almost never provide complimentary tap water. The only options you have are either still or sparkling water. Try asking for tap water and you will likely get "no" for an answer. (Either they really want you to pay for water, or they think bottled water taste so much better. We don't get it. If you're German, let us know why you do this!!!)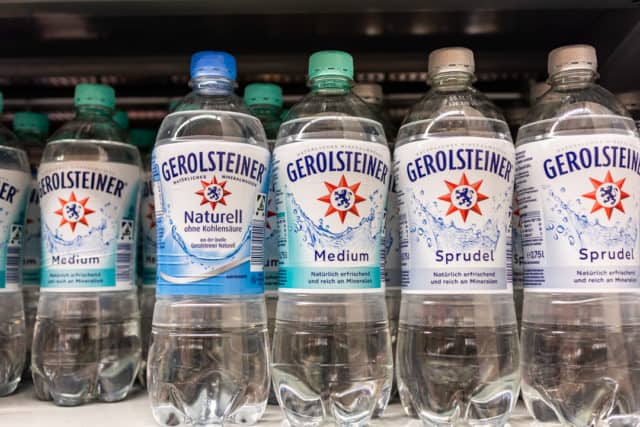 Take a tour at their grocery stores and you will quickly realize their obsession with sparkling water. Various brands of sparkling water occupy shelves after shelves (they usually takes up an entire aisle) with different amount of carbonation. "Classic" and "sprudel" means maximum sparkling; "mild" and "medium" translates to slightly sparkling; and "still" and "naturell" indicates non- carbonated.
Each brand has its own colour coding system. If you ever wonder how the the brands tastes differently from one another, we encourage you to buy some and try them out! We tested a few different ones and were surprised to find how different they taste!
14| Pack Type F Electrical Plugs in Your Luggage
Germany operates on a 230V supply voltage and 50HZ. Be sure to check if your device and appliance can support the voltage. Otherwise, you will need a voltage converter.
The power plugs in Germany are of type F, with two round pins and two earth clips on the side. Make sure to buy power plug adapters if you're traveling from Canada or USA.
15| You Can Get By With English
Don't worry if you don't speak German! You can get by easily in Hamburg without speaking a word of German. Most people working in the hospitality industry (in tourist attractions, hotels, and restaurants) speak English.
During our time in Hamburg, there were only twice when the staff couldn't speak any English. We easily resolved it with Google Translate, accompanied by body language and a smile 😉
It is helpful to learn a little German though. Simple greetings like guten tag (hello) and danke (thank you) will go a long way.
16| Credit Cards are Widely Accepted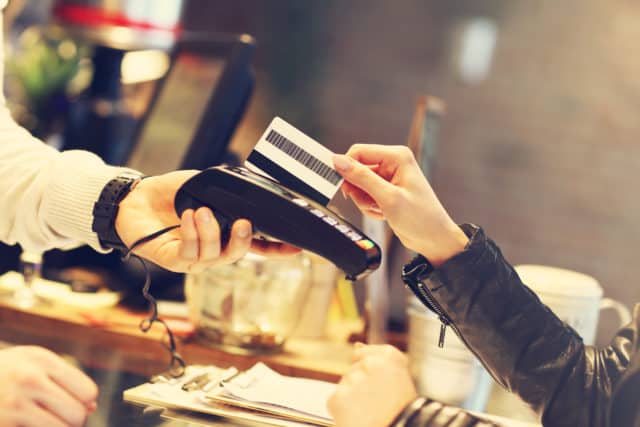 Mastercard and Visa are commonly accepted at hotels, restaurants, shops, and even at HVV ticket machines!
As always, it is helpful to have cash in hand, just in case you run into places that are cash only.
17| Bring Your Own Bag
To tackle the issue of plastic bags pollution, the German government makes retailers charge customers for plastic bags. You will find that more and more shops, supermarkets, and drugstores don't provide free plastic bags.
It is encouraged to bring your own reusable bags, but if you forget to bring one, some stores will offer bags made out of cotton, paper or jute, or charge a small fee (at least €0,5) for a plastic bag.
18| Beer is Sold at Grocery Stores
Germans' love for beer is known worldwide. Unlike in Canada and the US where beer is only sold at liquor stores, you can buy them at grocery stores and supermarkets like Rewe and Edeka. In fact, all types of alcoholic drinks can be found at grocery stores!
Beer is displayed in crates, but feel free to grab just a few bottles.
19| Prepare Yourself For a Culinary Adventure
Most people don't think of Hamburg as a culinary destination, but they should.
Home to 13 Michelin stars restaurants, Hamburg presents a wide range of gastronomic treats from traditional flavours and classic cuisine to creative twists and modern flares.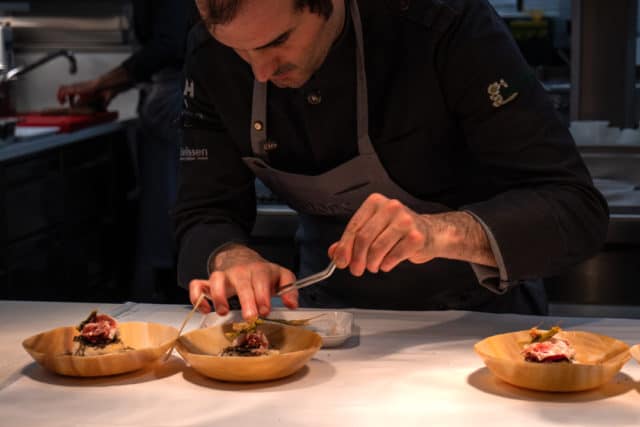 In addition, local Hamburg food is not to be underestimated. Drawing on its maritime heritage and French influence, Hamburg has a few unique local dishes for you to try, including Franzbrötchen (French rolls), Currywurst (curried sausage), Labskaus (Seafarers' stew of potatoes and cured beef mashed with beetroot) and Rote Grütze (mixed berries and cherry compote served with vanilla custard).
20| St. Pauli is The Buzzing Hub
Before deciding where to stay in Hamburg, you need to know that St. Pauli is where the party takes place. Yes, it is notoriously known for its nightlife and red light district (Reeperbahn), but St. Pauli has a lot more to offer.
In the south, there's Landungsbrücken piers, overlooking the Elbe River. Ferries transport passengers to various different parts of the city. In the north, the Planten un Blomen park is a gorgeous green space to stroll around and escape daily routine.
Hip fashion boutiques and trendy cafes can be found in the narrow streets of Karolinenviertel. If theatre is your religion, Schmidts Tivoli and Operettenhaus deliver an entertaining night out.
So if you are looking for the best area to stay in Hamburg, St. Pauli is undeniably the place to be. There's so much happening there and it is super close to major tourist attractions in Hamburg.
---
Hamburg is one of the best cities in Germany to visit for cultured travelers, foodies, and photographers. Remember these travel tips when planning your trip to Germany and you'll enjoy a smooth, stress-free journey!