This site uses affiliate links and we may earn a small commission when you use our links and make a purchase without incurring additional fee yourself. Many thanks for supporting this website. Please see our disclosure page for more details.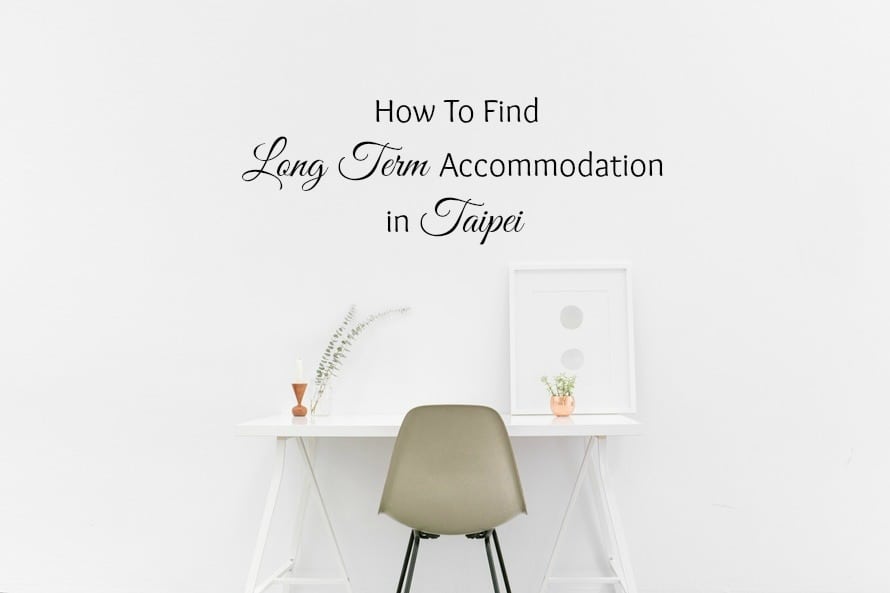 Services like Airbnb, CouchSurfing or more traditionally, hostels, are great for short trips overseas, but if you're planning on staying in Taipei for longer than a couple of weeks – maybe even permanently – you'll want to look around and see what your other options are.
With a growing tourism sector and thriving foreign student population, more and more people are flocking to Taiwan each year. This means that options for long-terms accommodations are always expanding, and landlords are catering to the increasing Mandarin-illiterate population. Whether you're a business traveler looking for a one-month serviced apartment, a student looking for a share house, or an eager professional looking to make a more permanent move, these tried and tested sites, agencies and groups will help you find a home in Taipei.
Expert tip: If you'll be staying in Taiwan for more than a few months, it's strongly recommended that you book yourself some short-term accommodations for your arrival. This will allow you to take your time and explore a few options before signing a lease.
---
Accommodations in Taipei
Recommended for: Short-term (1-3 months)
From budget share houses and moderately-priced studios to multi-bedroom mini metropolises with two-thousand USD per month price tags, RentalTW has an apartment for every need and every budget. If you're not too worried about how the place looks in person, you can book a place as early as two months from the date of your arrival.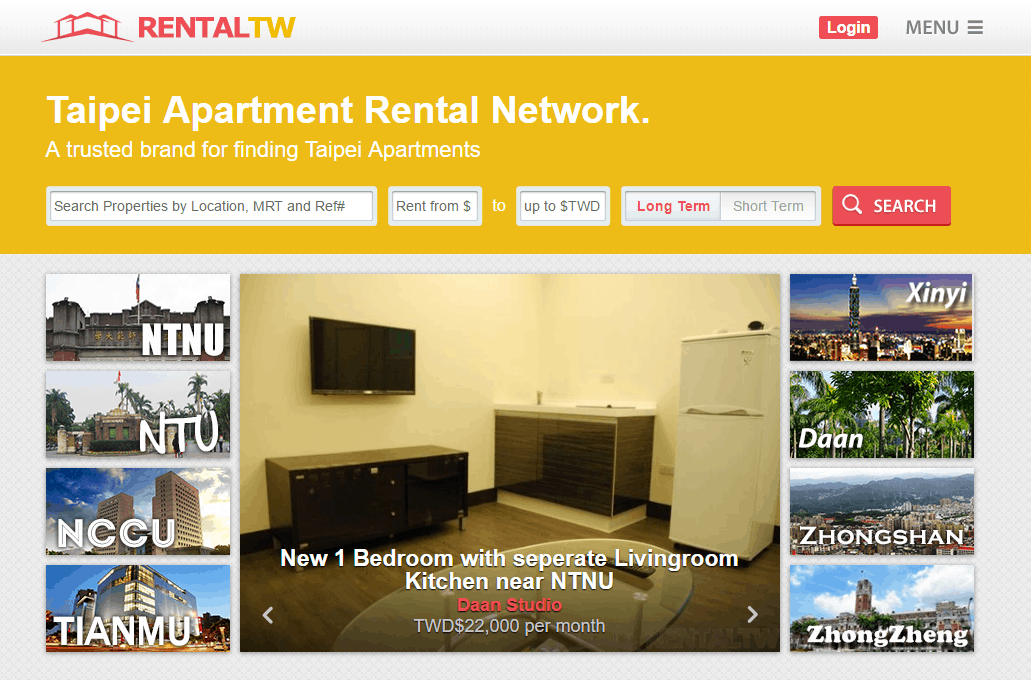 Taipei Rent offers studios, one-bedroom apartments and up. Be aware that their prices are generally much higher than RentalTW. However, they're all high-quality properties situated in the city's Central Business District of Da'an. Ideal for corporations, business travelers and those whose companies are picking up the tab.
[bctt tweet="Staying in #Taipei for 1+ month? These sites provides tons of long-stay options! #Wanderlust" username="fortwoplz"]
Recommended for: Mid-length (3-6 months)
LRATT, as we'll call it here for simplicity's sake, is an active Facebook group for people doing exactly what the name suggests: looking for roommates or apartments in Taiwan. Finding someone who is willing to sublet their apartment for a few months is your best bet for a moderate-length stay in Taipei, but you will also find long and short-term options here. Since you're dealing with individuals and trust will be a definite issue, LRATT will only work if you're already in Taiwan so you can arrange a viewing.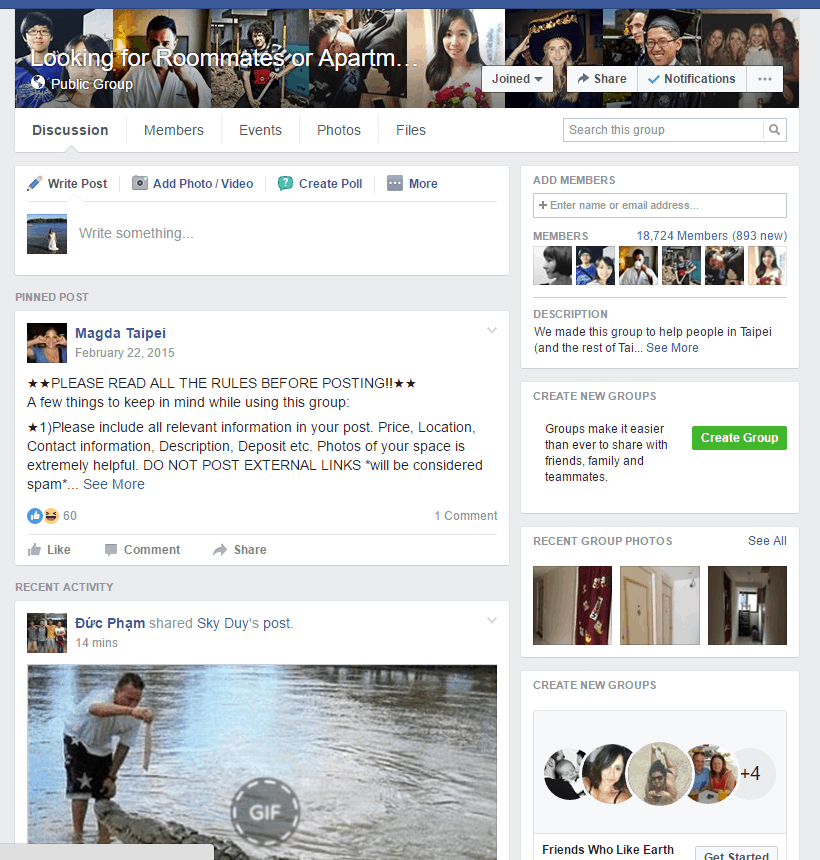 Recommended for: Long-term (6+ months)
TEALIT (Teachers of English and Language in Taiwan) is a popular classified ads website catering to foreigners in Taiwan. You can find everything from jobs and event information to language partners and, of course, apartment rentals. Like the LRATT Facebook group, TEALIT will work best if you're already in Taiwan.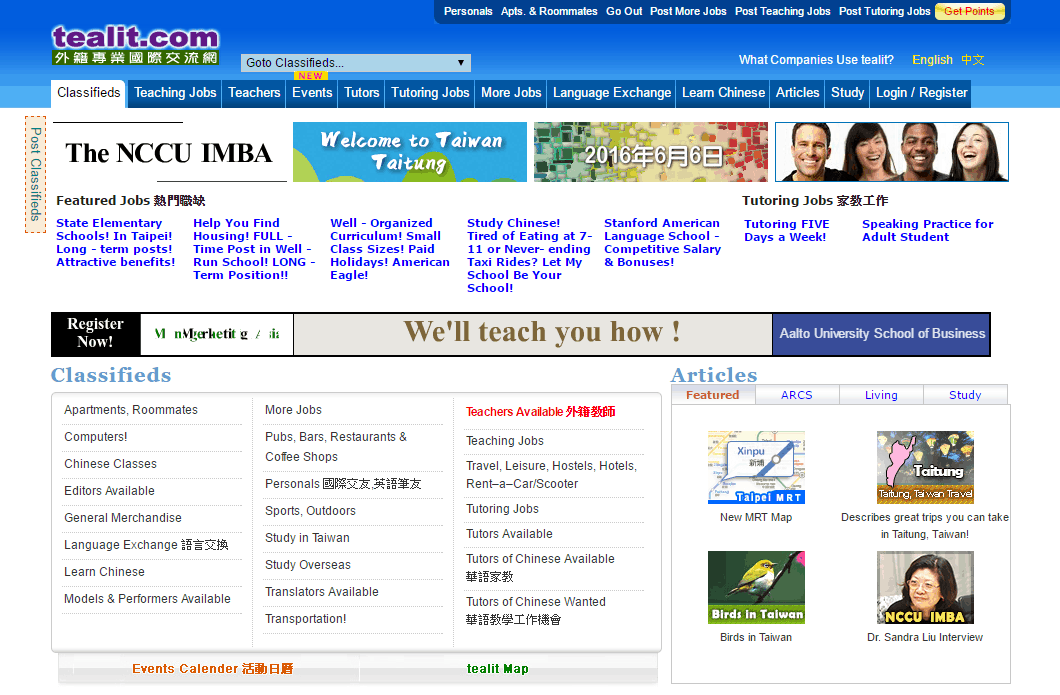 591 is a well-known Taiwanese classifieds website for finding apartments, homes, office space more under a setup similar to *Kijiji. While you'll probably find the best deals on this website, it's serious stuff – the landlords and brokers using it probably do not speak English and may not think much of foreigners renting their properties (since they're believed to be "flighty" in some circles). Unless you have a local friend to help you, the other options are a considerably easier for newcomers to deal with.
*Kijiji no longer supports a Taiwan version of its site, probably because it was losing all of its traffic to the already-successful 591.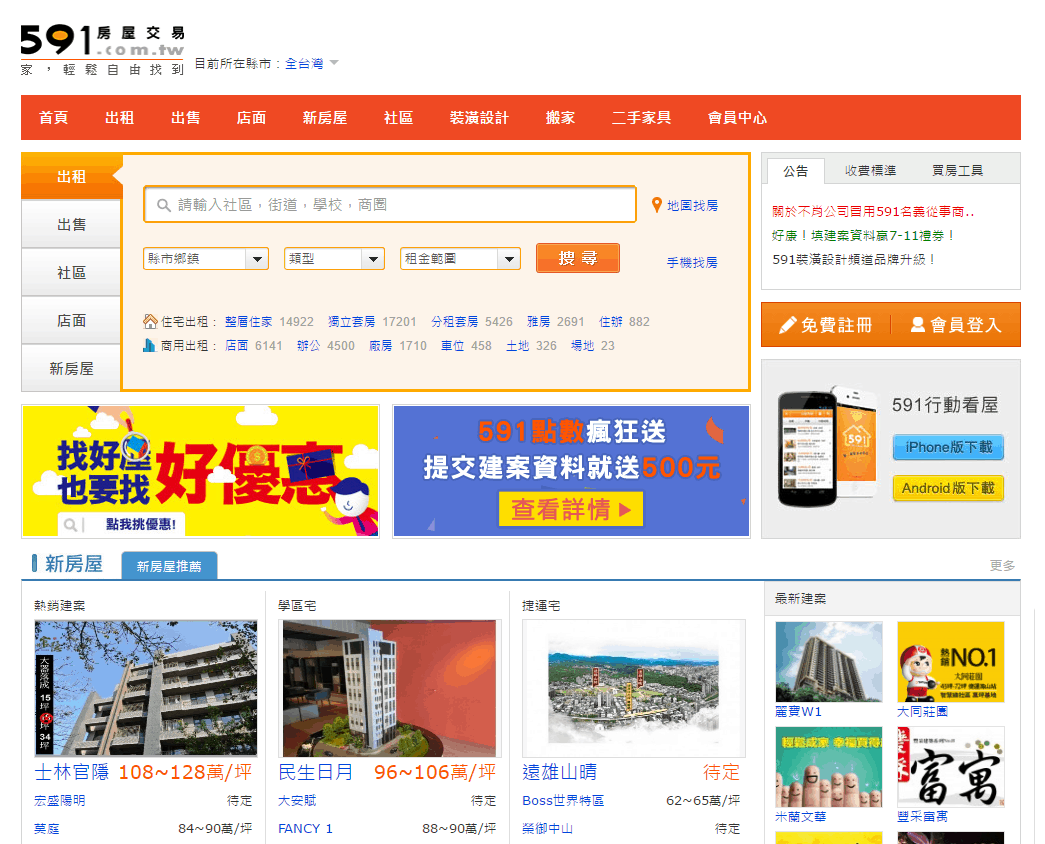 ---
Real estate is at a premium in Taipei, and there's pervasive "going out" culture, so spaces are often small and modest. Don't forget that you're moving to a small, densely-populated metropolis, and you may have to adjust your living expectations accordingly. Once you get over that hurdle, the rest will be easy. Happy hunting!
This post is written by Alicia Joy. She is the founder of Taiwan Savvy, the ultimate guide to living in Taiwan.
More on Taipei:

Like it? Pin it!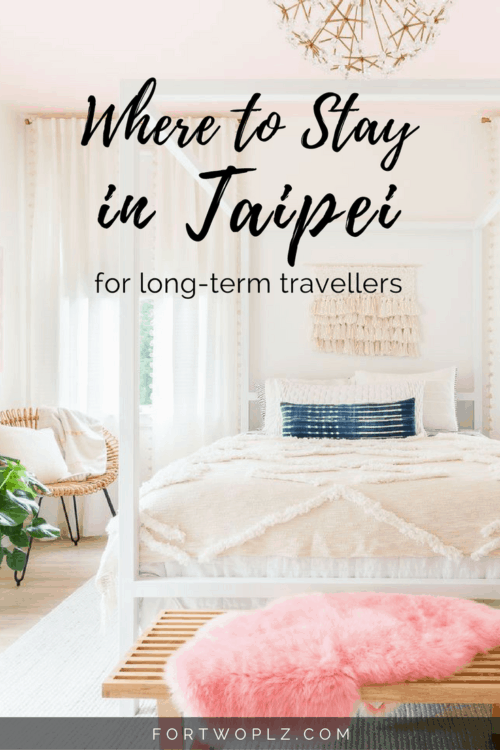 Latest posts by Alicia Joy
(see all)