This site uses affiliate links and we may earn a small commission when you use our links and make a purchase without incurring additional fee yourself. Many thanks for supporting this website. Please see our disclosure page for more details.
A full-frontal wave of mouth-watering aroma attacks the senses as strips of pork belly sizzle on a hot grill plate. You simply can't resist the multiple sensory pleasures of the Korean barbecue. Even since our visit to Korean barbecue houses in Seoul, I've tried to re-create the flavour profiles, but to little avail. This spring, my friend Jean took me to her favorite Korean restaurant in Toronto, Little Piggy's, to relive my memories of Korea. Let's check out what the restaurant has to offer!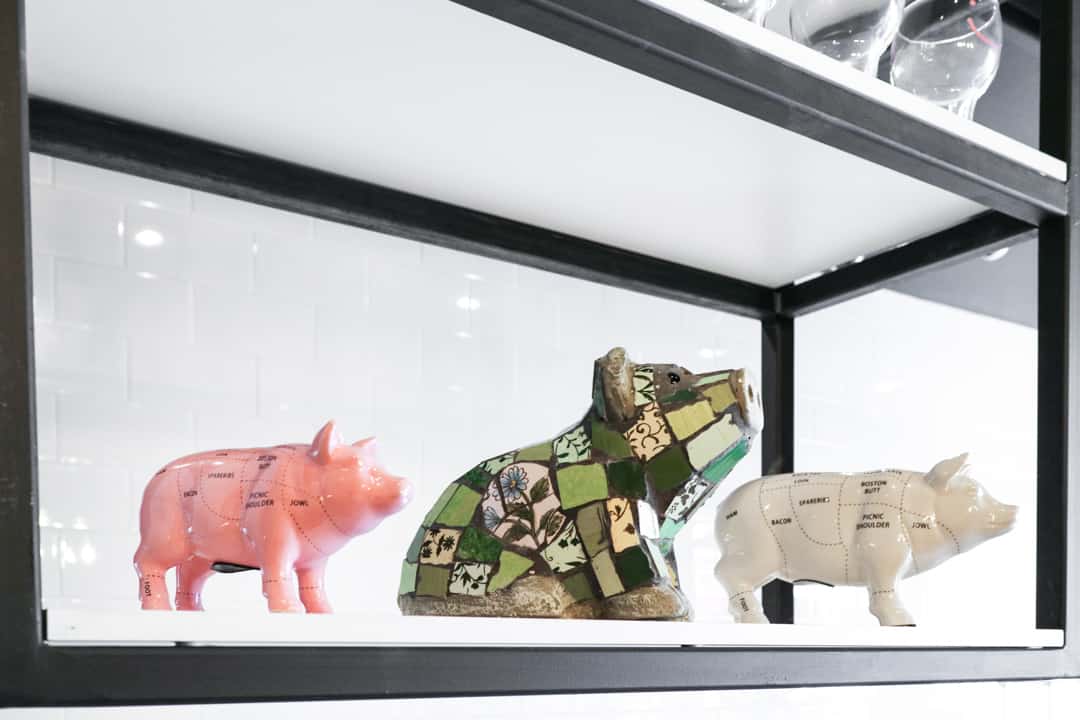 Little Piggy's started out 5 years ago in Markham, Ontario, serving up top-notch Korean barbecue in authentic style. After a few years of consistent success in the restaurant industry and building loyalty among its customer base, it finally opened a second location in the Annex. Only this time, Little Piggy's made a bold move to rebrand in hopes to appeal to a younger crowd.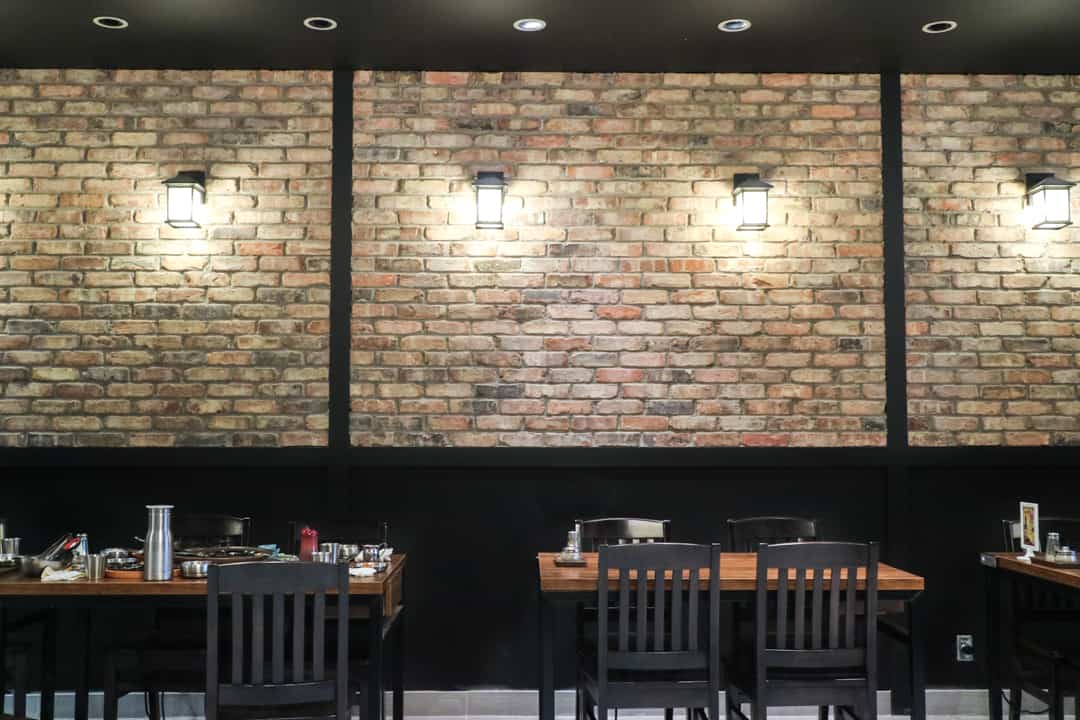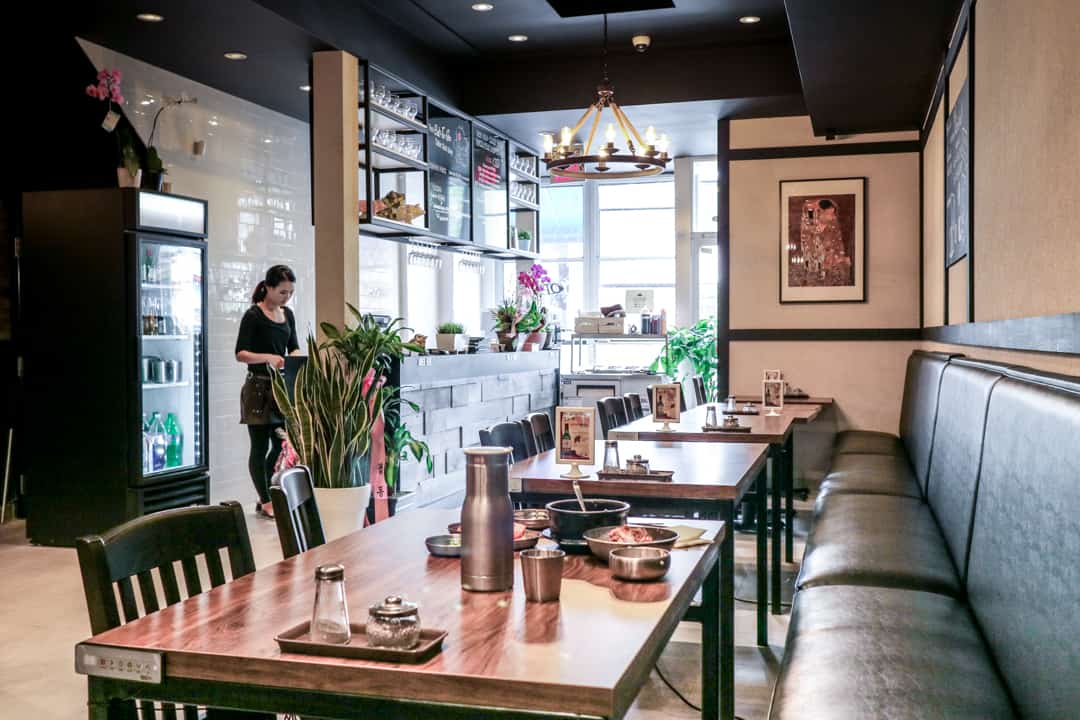 Featuring exposed brick walls and simple wooden furniture, the space felt positively clean and modern while preserving traditional elements of Korean style decor.
Little Piggy's offers a wide variety of traditional Korean dishes. There's something for everyone, from light and healthy items like dogani tang to more hearty comfort food such as bibimbap. And of course, barbecue is always available for those looking for larger family style portions.
Korean BBQ Combo
Having a barbecue is not a dream even if there are only 2 people in your group. Little Piggy's has made it easy by creating various BBQ combo options (pork, beef or mix) that will sure delight every palate. Furthermore, instead of a built-in grill, Little Piggy's uses a remarkable induction grill system for table cooking! I totally want one of that for my home!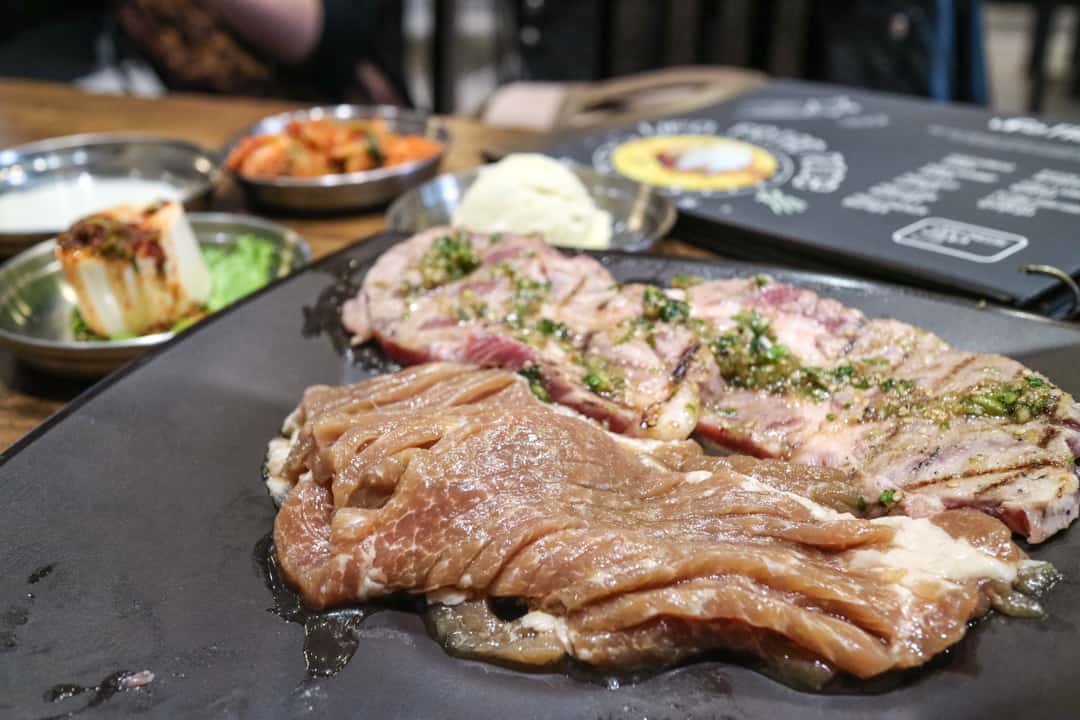 We ordered the pork bbq combo ($39.95) which included pork belly, seasoned and garlic pork to share between two. The hearty set came with a metal food tray with raw garlic, ssamjang (spicy dipping sauce), salt and pepper, and marinated onions, along with lettuce wraps and a great assortment of banchan (side dishes).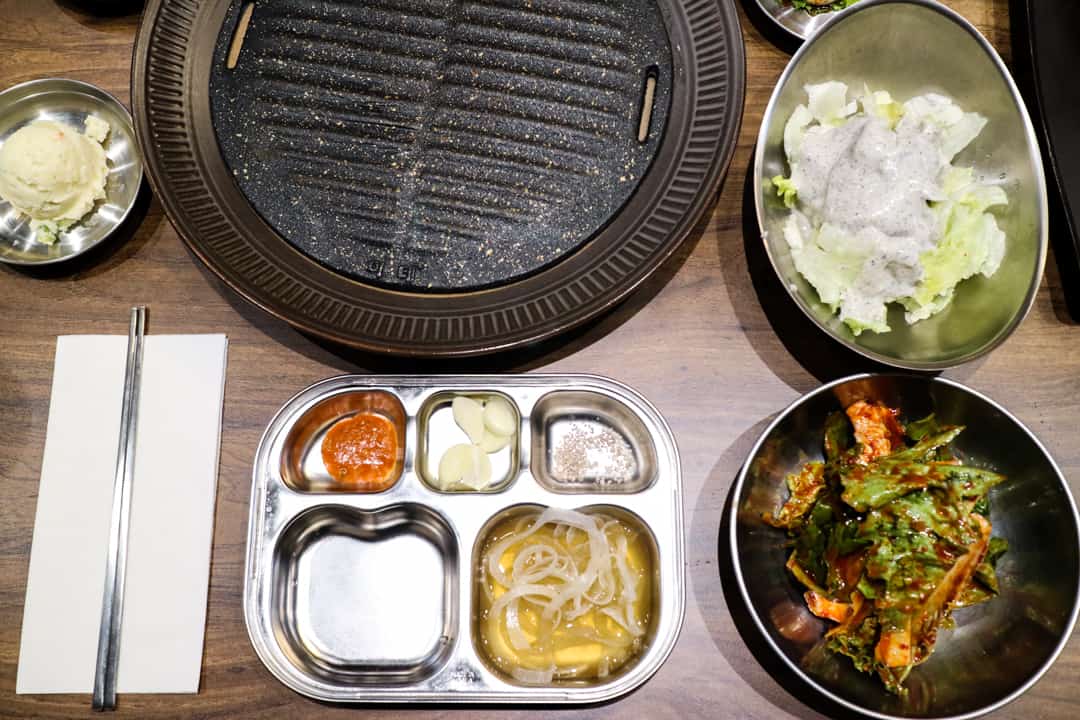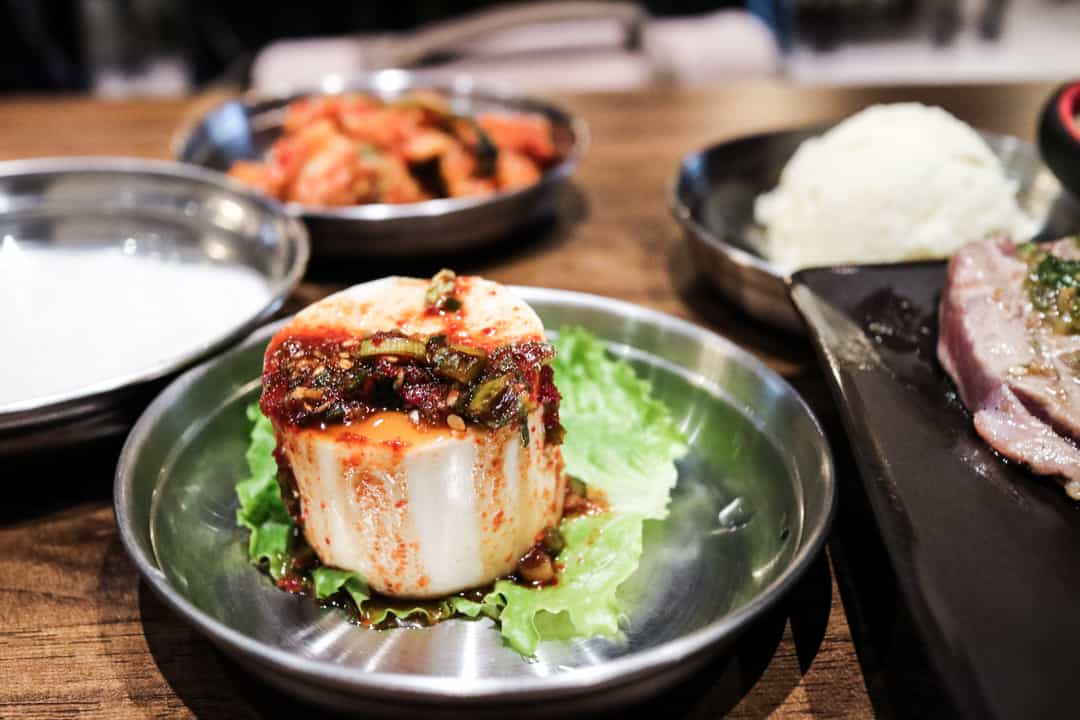 While our friendly server cooked the meat, we familiarized ourselves with the proper way of assembling a ssam (wrap).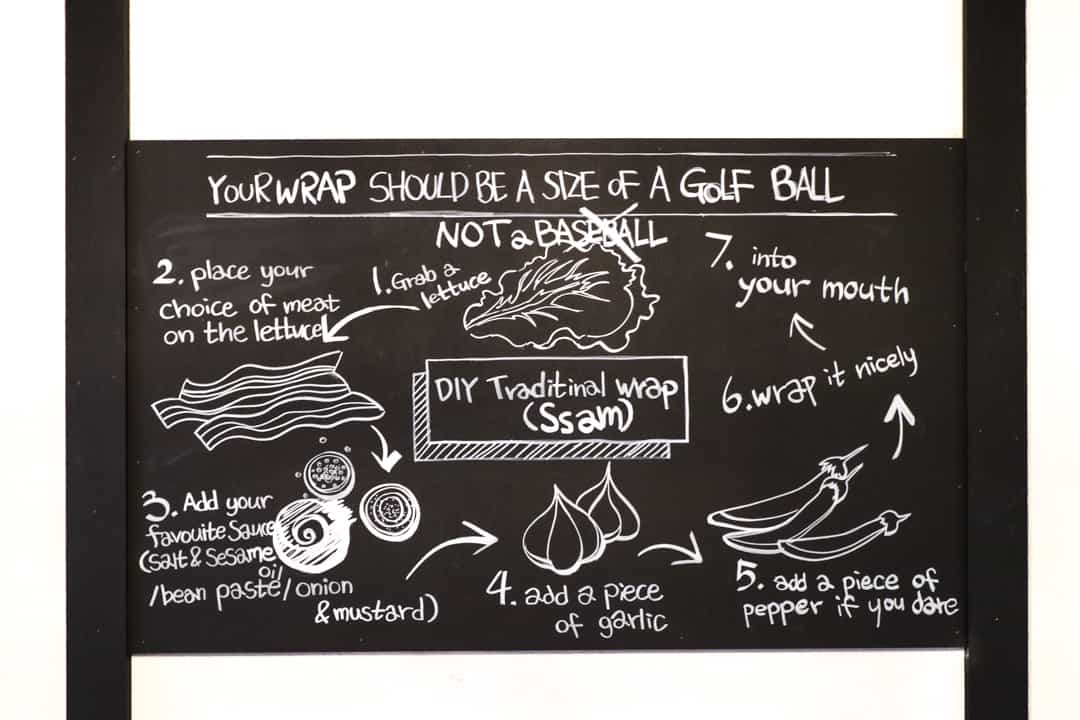 The wait was agonizing torture, even more so when we were tempted in by the delicious aroma of pork belly sizzling away to juicy perfection. The pork belly was of excellent quality. Each piece came in a good balance of meat and fat. My favourite was the seasoned pork that was meltingly tender and coated in mouthwatering sweetness. The garlic pork which rendered a slightly chewer texture came in a close second.
[bctt tweet="Nothing beats the comforting taste of authentic Korean BBQ from @LittlePiggysTO #TOeats" username="fortwoplz"]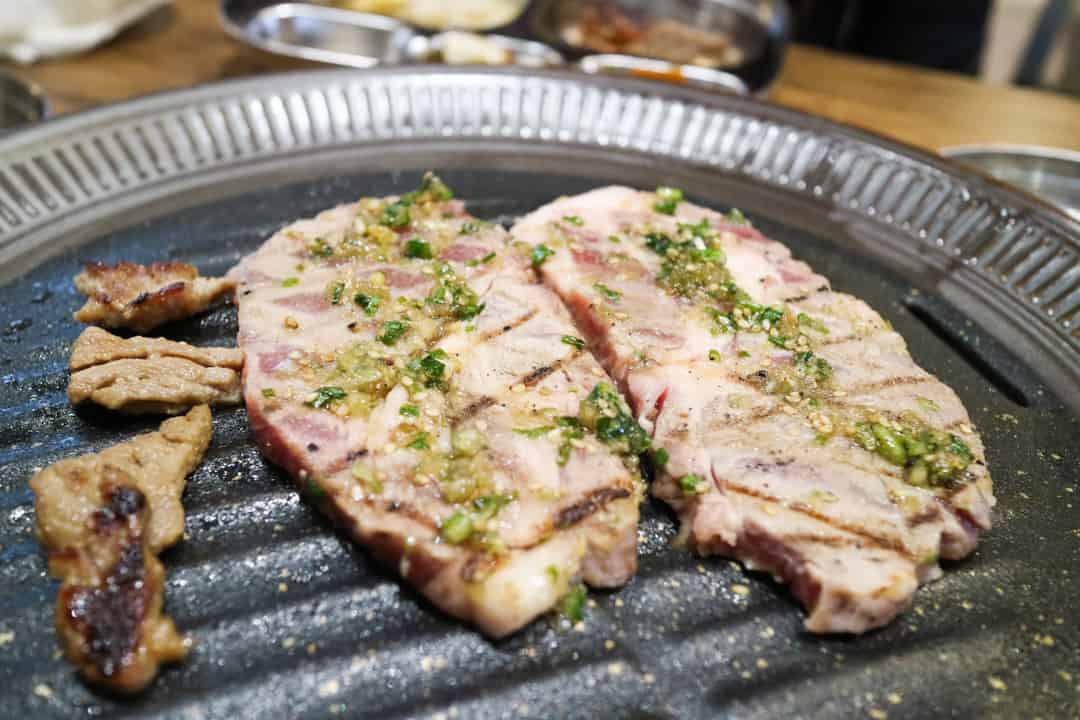 UFO Fried Rice
Other than barbecue, I strongly recommended trying their unique UFO fried rice ($12.95). You get to pick a fried rice of your choice, which will be beautifully placed in the center of a sizzling pan with steamed egg surrounding it. The dish bore a resemblance of a UFO! When served, the egg was half-cooked and still a little runny, allowing it to add further richness and fragrance to the rice!
Conclusion
Nothing beats the comforting taste of authentic Korean barbecue. Little Piggy's serves up nostalgic flavors that reminded me of our time in Seoul. Happy memories flashed through my mind as I savoured their food. I simply can't wait to go back to Little Piggy's again!