This site uses affiliate links and we may earn a small commission when you use our links and make a purchase without incurring additional fee yourself. Many thanks for supporting this website. Please see our disclosure page for more details.
I'm not gonna deny – shopping is a big reason why we visited Tokyo this year. It's no secret that Tokyo is a shopping mecca. From high-end department stores or chic boutiques, the city has something for just about anyone (even for couples on honeymoon in Tokyo!). Coupled with Japan's tax refund, you can really save a lot!
We did hours of research on Tokyo shopping districts prior to our trip to help us navigate Tokyo's shopping scene, and now we are happy to pass on that knowledge on to you. Check out this comprehensive Tokyo shopping guide for the top shopping areas in Tokyo and the best places to shop based on what you're looking for!
Does Tokyo feel too overwhelming for you? You can find excellent shopping choices in Osaka, just a day away from Tokoy, as well!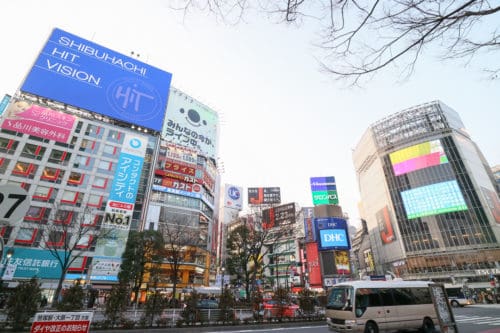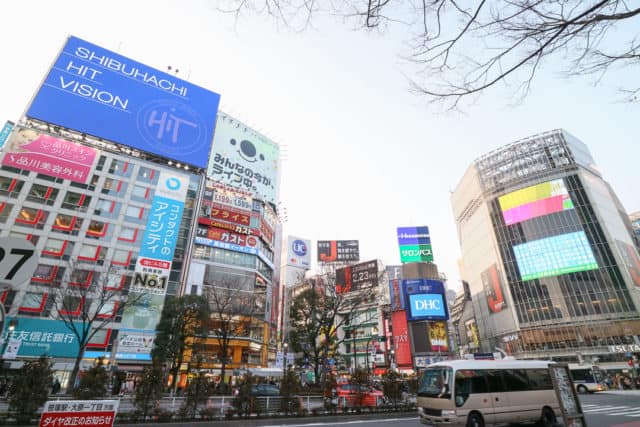 Top 10 Tokyo Shopping Districts
1| Ginza
Ginza embodies Tokyo's centre of luxury, equivalent to Fifth Avenue in New York City. You can expect to find designer boutiques and luxury brand outlets here at Tokyo's most high-end shopping district.
Shopping in Ginza centers around Chuo-Dori – the main street stretching approximately 1 km long. On this buzzing shopping street you can find luxury stores such as Bvlgari, Chanel, and Prada. Between them stand massive department stores including Ginza SIX, Ginza Mitsukoshi, Matsuya Ginza, Ginza Wako, Tokyu Plaza Ginza, Barneys New York, and Marronnier Gate Ginza where you can shop for fashionable items.
Even if you're not into luxury, Ginza maintains flagships stores for many affordable brands like Uniqlo, Zara, and H&M—often with tax-free counters.
….and that's not all. In Ginza, the true pleasure of shopping can be found at specialty shops like Sanrioworld, Itoya (stationery store), Atmos (shoe store), and Hakuhinkan (toy park)!
Shopping tips: To take advantage of Japan's tax refund program, bring your passport with you. Most department stores and large retail chains have dedicated tax refund counters that will help you claim tax refund so that you can enjoy tax-free shopping!
Best for: high-end luxury goods
How to get there: take the subway to Ginza station, accessible on the Marunouchi, Hibiya, and Ginza lines. Or to Higashi Ginza Station on the Asakusa and Hibiya subway lines.
[irp posts="8038″ name="First Time in Tokyo? Know These 18 Things Before You Go"]

2| Odaiba
A man-made island in Tokyo Bay, Odaiba is a popular shopping destination for local and foreign tourists.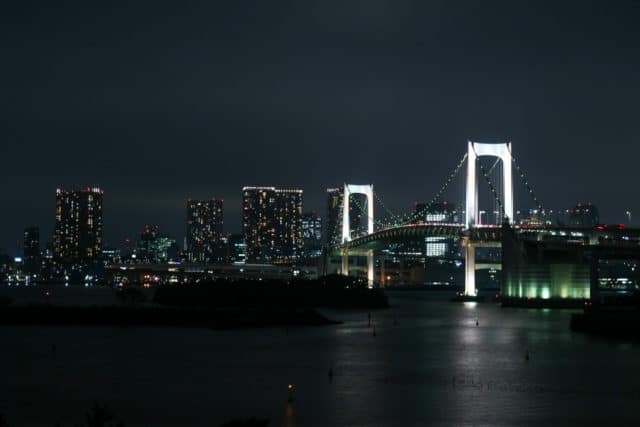 Shopping in Odaiba provides an experience unlike any other in Tokyo. Odaiba bursts with numerous shopping malls and each comes with a theme, giving you a resort-like shopping atmosphere.
One xample is the Odaiba shopping mall Venus Fort at Palette Town, a 3-level outlet mall which distinguishes itself from other Tokyo shopping malls by mimicking a medieval European town.
DiverCity Tokyo Plaza, designed under the concept of "theatrical city space," is a popular spot for manga and anime fans. Home to a Gundam-themed store (known as Gundam Base Tokyo) and a life-size Unicorn Gundam statue, DiverCity has become a place for many to release their inner geek.
While you're in Odaiba, don't miss out on other noteworthy spots such as DECKS Tokyo Beach (a ship-themed shopping center) and Aqua City Odaiba (built with the theme of a Tokyo resort island and featuring a ramen theme park on the 5th floor!).
Best for: international designer brands at discounted prices
How to get there: take the subway to Daiba station on the Yurikamome line. Or head to Tokyo Teleport Station by connecting the JR Saikyo/Yamanote line to Rinkai line.

3| Omotesando
Dubbed as Tokyo's Champs-Elysee, Omotesando is an upscale Tokyo fashion district.
The main street, Omotesando-Dori (aka Omotesando Avenue), is lined with luxury fashion brands like Tod's, Dior, and Miu Miu. Serious shoppers simply must make a stop at chic shopping malls such as Omotesando Hills and Tokyu Plaza Omotesando Harajuku for trendy fashion and lifestyle items.
It is true that Omotesando shopping is very luxury-oriented just like in Ginza. But what makes Omotesando appealing is the eye-popping contemporary buildings designed by prominent architects. Many of them won the prestigious Pritzker Prize, so stopping by is worth it just to check out the sights! Head over to the kaleidoscope-like escalator entrance at Tokyu Plaza or Prada's bubble glass building, and you'll know what we mean!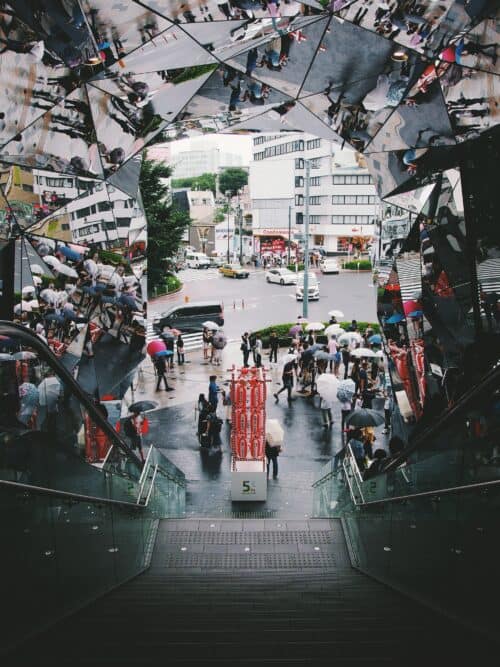 What we loved most about Omotesando is shopping for household goods. Awesome Store, Flying Tiger Copenhagen, and Sostrene Grenes are filled with cute lifestyle good items and knick knacks that will give your room some personality!
Best for: luxury fashion and home accessories
How to get there: take the subway to Omotesando station on the Ginza, Chiyoda, and Hanzomon lines.
[irp posts="7989″ name="Best Tokyo Luxury Hotel To Experience Tokyo Like A Local"]
4| Harajuku
If you want a shopping spot on the forefront of the next big trend in fashion, you need to visit Tokyo's Harajuku district. Commonly known as the Tokyo shopping district for young fashionistas, if you're interested in Japanese street fashion – or really anything fashionably kawaii – Harajuku is the place to be!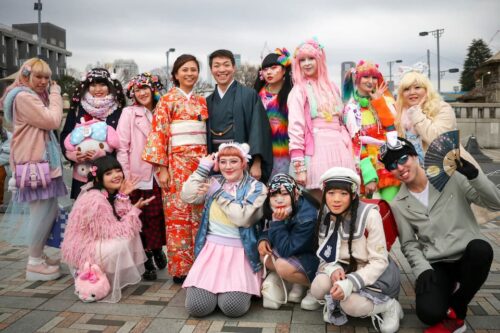 Takeshita-Dori, aka Takeshita Street, is Harajuku's main retail artery and the busiest shopping street in Tokyo. This popular street in Harajuku is overloaded with clothing stores, boutiques, and shopping malls – all catering to fashion-conscious teens and quirky subcultures.
[irp posts="9038″ name="Honeymoon in Tokyo: 5-Day Itinerary For Couples"]
Take a tour inside the Laforet Harajuku department store, the capital of youth fashion, and you will quickly get a sense of the trend of the current generation.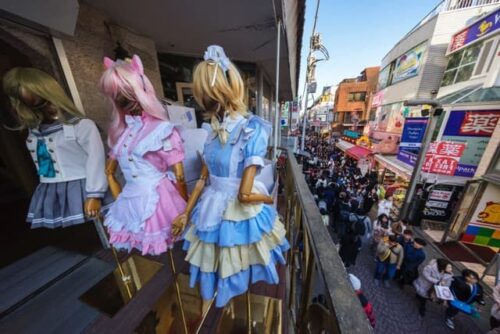 Vintage and secondhand shops are tucked away in the small alleyways – perfect for budget shoppers! Look for Cat Street in Tokyo, a hipster paradise connecting Harajuku to Shibuya. Not only are there vintage shops, you can also find local designer boutiques and outdoor clothing stores in this trendy area. Even if you don't find anything that suits your needs, you can enjoy a pleasant stroll and window shopping in Harajuku.
Best for: Tokyo teen fashion and vintage clothing stores
How to get there: take the subway to Meji-jingumae station, served by the Chiyoda and Fukutoshin lines. Or go to Harajuku station on the JR Yamanote line.
5| Shibuya
Oh, Shibuya – it is my absolute favorite!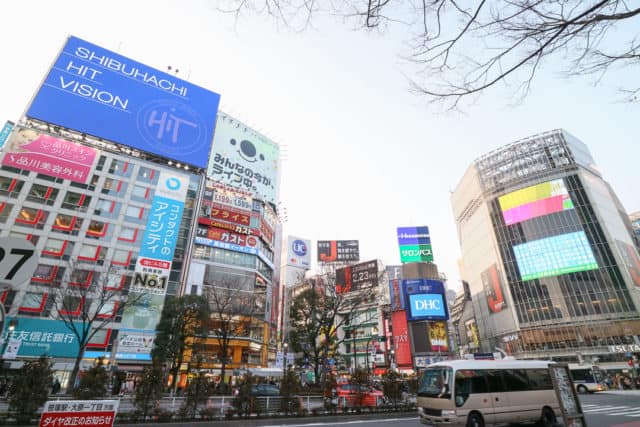 Oh, Shibuya – it is my absolute favorite!
Shibuya shopping district represents a fashion paradise for young adults, with a wealth of shops targeted towards men and women in their 20s and 30s.
Yes, it can get a bit overwhelming with a hectic vibe and crazy crowds. But there are so many fun things to do in Shibuya, a place full of life and energy no matter when you visit. I mean, where else can you find Tokyo stores that stay open 24 hours a day?!
Start your visit at Shibuya Crossing – the iconic intersection in Shibuya, Tokyo. This all-way pedestrian crossing has appeared in countless movies and is a must see in Tokyo! From there, you will come across many Shibuya shopping malls, including Shibuya Mark City, Shibuya Hikarie, Shibuya Marui, and Shibuya 109.
Besides fashion, Shibuya has a variety of shops that will leave you with empty your wallet. We recommend:
Tokyu Hand Shibuya: a lifestyle goods store spanning 8 floors, selling everything from stationery, crafts, to home decor.
Matsumoto Kiyoshi: worth visiting if you're interested in cosmetics, beauty products, and medicine. It has 2 buildings (Part 1 and Part 2) located across the street from one another.
Mega Don Quijote (aka Donki): a discount store that is open 24 hours. You can find almost everything you can possibly imagine, from household items to beauty products. They even sell groceries and alcohol!!!
LOFT: a lifestyle department store spreading over 7 floors. Great for those looking to buy stationery, homewares, and variety goods.
Bic Camera: a popular electronic store where you can find cameras, PC, TV, and household appliances. The best part is that they have English-speaking staff!
Tower Records: a 9-storey music retail store, carrying books, records, and CDs of Japanese and world music. A must-visit for music enthusiasts!
Best for: Japanese fashion, souvenirs, and household goods
How to get there: take the subway to Shibuya station, served by Hanzomon, Ginza, Fukutoshin and JR Yamanote lines.
[irp posts="7967″ name="Coolest Hotel in Tokyo: Stay Here, Or You Will Seriously Regret It"]
6| Akihabara
Let your obsession run wild in Akihabara, anime and manga fanatics! This is your little piece of heaven to shop for anything that is animation and videogame-related, and a gateway to all sorts of weird things in Tokyo.
Akihabara is one of the best shopping places in Japan to get a glimpse into the otaku culture (i.e. obsessive nerds with an interest in anime, manga, cosplay, or games). It goes without saying that shopping in Akihabara centers around anime and gaming goods. Hence, you'll find countless electronic stores, themed restaurants, costume shops, and even maid cafes in Akihabara!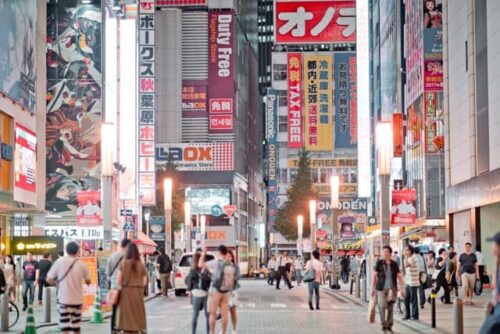 Start at Chuo Dori (the main avenue) to ease into the vibe of this geek paradise. As you meander along the street, you'll encounter hundreds of electronic shops. They sell everything from computers, electronic parts, and TVs, to cameras and home appliances. Stores to watch out for are Yodobashi (a 9-storey electronic store), Labi, Sofmap, Akky Duty Free (with multilingual support), Ishimaru Denki, and Laox.
For manga and anime related goods, the best place to shop in Akihabara is Mandarake. This 8-floor complex houses collectible manga, artworks, action figures, character goods, video games, card games, and a multitude of collectibles.
Gamers is another popular store in Akihabara to shop for anime or manga-related merchandise.
Best for:electronics, manga and anime-related goods
How to get there:take the subway to Akihabara station, served by JR Keihin-Tohoku, JR Yamanote, JR Chuo-Sobu, Hibiya, and Tsukuba Express lines.
7| Shinjuku
My first impression of Shinjuku was that it is SO confusing to navigate. It is impossible not to feel that way given that Shinjuku station is the busiest train station in the world.
Similar to Shibuya, Shinjuku will spoil you for choices when it comes to shopping. Major Tokyo shopping centers gather here, above and below ground, building a dense retail network. Whether you're looking to buy fashion goods, cosmetics, or electronic gadgets, Shinjuku has everything you could ever need. Our only advice is to be prepared to get lost in this Shinjuku shopping jungle!
Okay, here's what you need to remember to not get completely lost: Shinjuku station has 4 major access points – West Gate, South Gate, East Gate, and New South Gate.
Some of these Shinjuku shopping malls are directly connected to the station by passageways while the others are just a short walk away. This map of the Shinjuku Subway Exit will clarify what I mean.
If you're looking to buy souvenirs, head over to Mosaic Street, a narrow pedestrian shopping street that connects Mylord and Keio department store. It takes you from the West exit to the South exit.
Best for:mid to high-end fashion for men and women, beauty products
How to get there:take the subway to Shinjuku station via Keio, Oedo, Shinjuku, or Odakyu lines. JR Yamanote, Chuo, Chuo-Sobu, Shonan-Shinjuku, and Saikyo lines will also connect you to the Shinjuku station. Alternatively, get to Shinjuku-Nishiguchi station via Marunouchi or Oedo line.
[irp posts="8956″ name="13 Best Tokyo Restaurants & Cafes You Can't Miss"]
8| Jiyugaoka
Want to do some boutique shopping? Then you'll love Jiyugaoka! In our opinion, it is one of the best neighbourhoods for shopping in Tokyo.
This shopping district on the southern end of Meguro is only 10 minutes away from Shibuya and has a wonderful selection of fashion boutiques and homeware stores. Unlike other Tokyo shopping districts we've mentioned above, Jiyugaoka is more peaceful and exudes a chic European feel.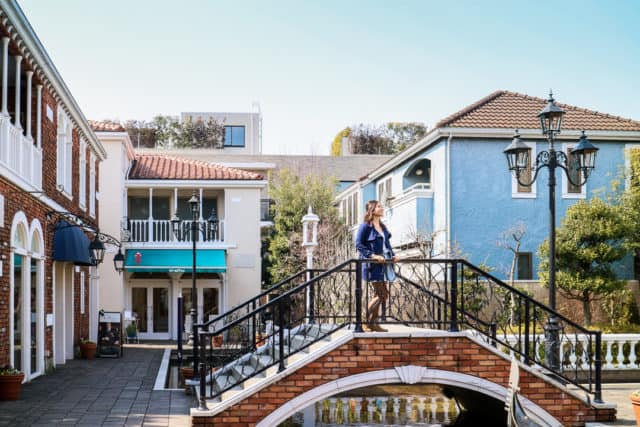 The main shopping streets here are Marie Claire Street and Green Street, consisting of trendy shops, salons, galleries, and cafes. We loved wandering around the neighborhood as it is quite easy to come across stylish Japanese brands.
Our favourite stores include Popeye Camera, pual ce cin, Hotch Potch, Today's Special, Koe House, and La Vita. Trainchi is a shopping mall worth checking out – we bought some adorable kitchen tools and accessories here!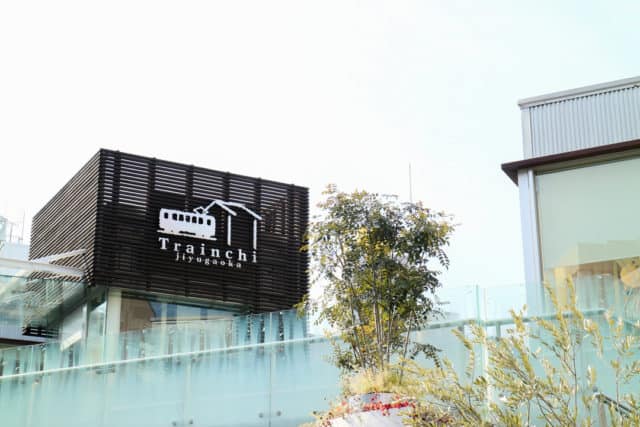 Best for:Japanese designer brands, homeware goods
How to get there:take the subway to Jiyugaoka station, served by Tokyu Toyoko and Oimachi lines.
9| Daikanyama
Daikanyama, one of the most affluent districts in Tokyo is home to high-end boutiques. If you want to escape the madness of Tokyo, Daikanyama's low-key, uber-hip atmosphere serves as a great alternative.
Shopping in Daikanyama concentrates on three major streets: Hachiman-Dori, Kyu-Yamate-Dori, and Komazawa-Dori. You'll find a myriad of local designers' shops, quaint cafes, and vintage shops.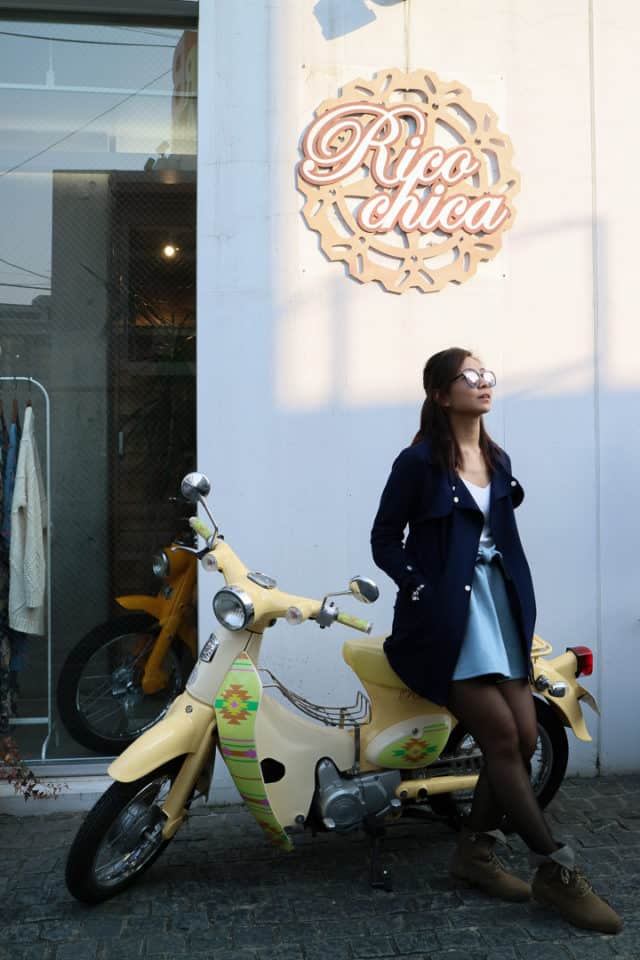 Popular clothing stores you might want to stop by are cocca, UES Clothing, High! Standard, Okura, Bonjour Records, and Hollywood Ranch Market. Make sure you pop in at Daikanyama Tsutaya Books (aka Daikanyama T-site), a beautiful gallery-like bookstore, and consider hunting for a new outfit at 17 dixsept (a shopping mall featuring local Japanese brands)
Best for:high-end Japanese designer brands
How to get there: take the subway to Daikanyama station via Tokyu Toyoko line.
10| Nakameguro
Located right next to Daikanyama, Nakameguro has a similar laid-back vibe, except with a more boho-chic lifestyle. This delightful little town has plenty of clothing boutiques, specialty shops, cool coffee shops, and refined eateries for you to explore.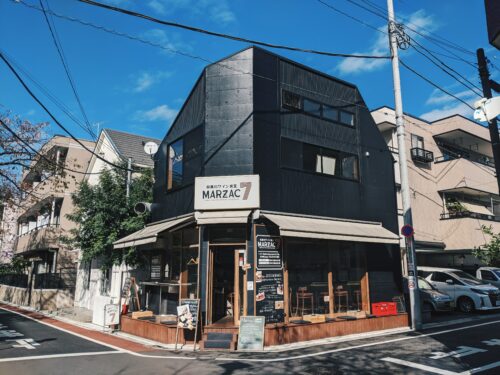 Shops dot both sides of Meguro River near the Nakameguro station. We recommend a visit to the lifestyle shops 85/Hachigo, Migratory, and Brick and Mortar, as well as Japanese handicraft store SML, and stationery shop Traveler's Factory. For clothing, 1LDK, vendor, Telepathy Route, and Saturdays Surf NYC.
Note:If you come here in late March/early April, you will see cherry blossom goes into full bloom by the riverbank!
Best for:lifestyle goods and menswear
How to get there: take the subway to Nakameguro station, served by Tokyu Toyoko and Hibiya lines.
What to buy in Tokyo (popular souvenirs) & best places to buy them
Wondering what popular souvenirs to bring back home from your Tokyo trip? Here are some popular items to inspire you on what to buy in Japan and where to buy them in Tokyo:
Yukata (light summer robe): Tansuya has branches all over the city and sells both new and used yukata and kimono. Oriental Bazaar in Harajuku has English-speaking staff (currently under renovation; will reopen in 2022).
Traditional Japanese crafts: Aoyama Square in Asakusa, The Cover Nippon in Roppongi area, and Ginza Takumi
Japanese tea: Ippodo Tokyo Store, Fujie Sabo (a tea house and restaurant), Chachanoma (known especially for their matcha).
Wagashi (Japanese sweets): Ginza Fugetsudo, Tsuruya Yoshinobu Tokyo Store, Toraya Akasaka
Hi-tech Items/electronic gadgets: Tokyu Hands Shibuya, Yodobashi Camera in Shinjuku
Quirk lifestyle goods: Loft Shibuya
Japanese cooking knives: there are many stores on Kappabashi street. Popular knives companies include Tojiro, Yoshikin GLOBAL, Masamoto, and Shun.
Tokyo districts map
Tokyo is a humongous city and it can get overwhelming just to get around, especially if it is your first time visiting Tokyo! A map is a great start to help you visually understand the geography of the city and where attractions are scattered across the city.
Getting around Tokyo
You can practically get around Tokyo by using its extensive subway system alone. It is a major cost and time saver – a prepaid Pasmo or Suica card can even help more!
We wouldn't recommend driving in Tokyo unless you're comfortable driving on the left side of the road. Calling a taxi is much less stressful. JapanTaxi is a local taxi app that has an English interface. You can get a discount code (~1000 yen) for your first ride!
Going beyond Tokyo? Consider getting a JR Pass. It comes with many perks and you can even bundle it up with pocket wifi and a meet and greet!

Book an unforgettable trip to Tokyo!
Make your Tokyo vacation extra memorable with these tours and resources:
---
Tokyo is such a great destination to satisfy your shopping addiction. We hope this detailed shopping guide helps you plan your next shopping trip to Tokyo!