This site uses affiliate links and we may earn a small commission when you use our links and make a purchase without incurring additional fee yourself. Many thanks for supporting this website. Please see our disclosure page for more details.
Visiting Tokyo for the first time can be overwhelming, and planning a trip to this bustling city is a daunting task. What are the best places to see in Tokyo? How to get around? Where to stay? What to do in Tokyo in 5 days? A million questions start coming to mind. To help you prepare your trip to Tokyo, here are 18 important things you need to know. Keep these travel tips in mind and you will leave all your worries behind.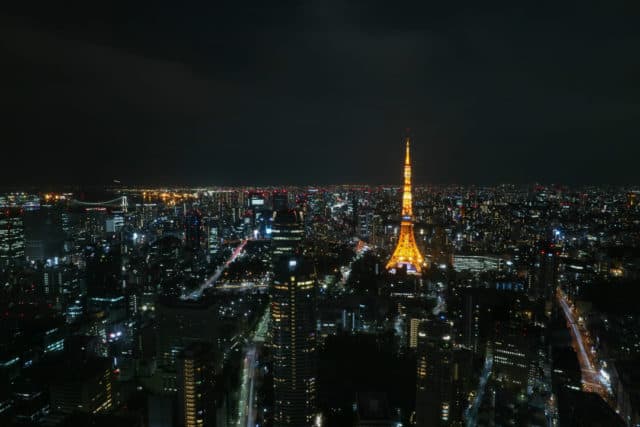 Tokyo Travel Tips For First Time Visitors
1| Fly into Haneda Airport (instead of Narita Airport) if you can.
Haneda or Narita? Which airport should you fly into? Before buying your ticket to Tokyo, this is an important question to consider.
If you're flying into Tokyo from another country, chances are you will land at Narita International Airport, which handles the majority of international flights to Japan. However, Narita International Airport is actually located in Chiba prefecture, not in Tokyo. Transportation to downtown Tokyo, which is about 60km away, will take around 1.5 hr.
Haneda Airport, on the other hand, is only 15 km away from central Tokyo. A 30-min train ride will take you straight to the city center. In the past, Haneda handled mostly domestic flights. But it is becoming a hub for international travel, especially as the 2020 Tokyo Olympics approaches!
When purchasing flight tickets to Tokyo, definitely make sure to choose Haneda Airport if possible. It will save you time and hassle!

2| Buy a Pasmo or Suica card
Tokyo is covered by an extensive network of train and subway lines. Getting around Tokyo couldn't have been easier.
If you're planning to use trains and subways to travel around Tokyo, buy a Pasmo or Suica card as soon as you arrive in Japan! Those prepaid cards allow you to take all trains, subways, and buses in Tokyo. You can even use them to make small purchases in convenience stores and vending machines!
Suica and Pasmo can almost be used interchangeably. The only difference is that they are sold by different companies. Due to that reason, it impacts where you can purchase them: Pasmo cards are sold at any ticket vending machine at Tokyo subway stations whereas Suica cards are only available at JR EAST stations. Both machines have English instructions. But if you're taking a train from the airport to Tokyo city center, you can buy either card at Narita and Haneda airports.
One card costs as little as 1000 yen (500 yen for deposit, 500 yen credit). You can top up as you go.
3| Rent a pocket WiFi
It's true – you can get free public WiFi at Tokyo Metro stations and coffee shops. But if you have multiple gadgets that need constant access to high-speed internet, then it's better to rent a pocket WiFi.
Many companies offer 4G Pocket WiFi service in Tokyo. We went with Wi-Ho on our last trip and had a great experience with them. They offer UNLIMITED data at a reasonable price and have pick-up and return locations at the airports. Very easy and convenient!
4| JR Pass is a money saver, but it's not worth buying if you're only exploring Tokyo
Japan Rail Pass (also called JR Pass) is an "all-inclusive" rail pass available to foreign visitors only. With this pass, travelers can take unlimited rides on almost all JR trains across Japan, including shinkansen (bullet trains).
There are 2 types: Green Car (first-class seat) or Ordinary Car pass, each of which allows you to travel for 7, 14, or 21 days. It can save you a lot of money if you're planning to travel across Japan.
The catch is…JR Pass must be purchased outside of Japan before your departure. You can buy the pass online through an official distributor, such as Japan Rail Pass or JRPass. Or, from a local travel agency. After you place your order, you will receive an Exchange Order, which will allow you to exchange for the actual ticket in Japan.
However, there are 2 situations where buying a JR Pass is not worth it:
if you're not venturing beyond Tokyo
if you're planning to make day trips to nearby cities (in this case, you should consider one of the JR East Passes)
Pro tip: Still unsure if it makes sense to buy a JR Pass? Use the Japan Rail Pass Calculator to find out!
5| Use Google Maps and HyperDia to plan your trip
To navigate within Tokyo city, Google Maps is super useful. It displays the best route with price and travel time.
HyperDia is another great tool you can use, especially for train travel. It displays detailed timetable and compares routes and prices. Besides the web-based version, it also has an app for iOS and Android.
6| Order taxi via JapanTaxi app
If you don't speak Japanese and encounter situations where you need to take a taxi, use JapanTaxi.
Similar to Uber, you can order a taxi directly via your smartphone, get an estimate of the taxi fare, and make payment through credit cards. It is more widely used in Tokyo and cheaper than ordering through Uber!
Note: You will get a discount code (~1000 yen) for your first ride after downloading the app. Sometimes you might get more codes after the first ride. On our last trip, almost all of our rides were discounted!!
7| Learn some basic Japanese
Should you learn Japanese before going to Tokyo? Absolutely!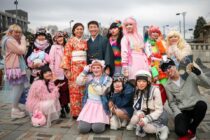 English is common in big cities like Tokyo – you can find English signs in train stations and airports. Restaurants in tourist-heavy areas generally have English menu as well. However, most Japanese speak very little English or are uncomfortable conversing in English. For this reason, try to learn some essential Japanese words and phrases!
Below is a list of useful words and phrases for your survival in Japan:
Hello = [konnichiwa]
Yes = [hai]
No = [ie]
Thank you = [arigato gozaimasu]
Excuse me = [sumimasen]
Do you have ~~? = [ ~~ arimasuka?]

Do you have water? = [omiza arimasuka?]
Do you have WiFi? = [WiFi arimasuka?]
Do you have an English menu? = [eigo no menu wa arimasuka?]

Please = [kudasai] or [onegaishimasu]

The check, please = [okaikei onegaishimasu]
This one, please = [kore onegaishimasu]
Tea, please = [ocha kudasai]
Can you speak English? = [eigo ga hanasemasuka?]
What do you recommend? = [osusume wa nandesuka?]
How much does it cost? = [ikura desuka?]
Number-counting for objects (e.g., when ordering food)

one = [hitotsu]
two = [futatsu]
three = [mittsu]
four = [yottsu]
five = [itsutsu]
six = [muttsu]
seven = [nanatsu]
eight = [yatsu]
nine = [kokonotsu]
ten = [too]

Number-counting for people (e.g., entering a restaurant, telling server how many people in the party)

one person = [hitori]
two people = [futari]
three people = [sannin]
four people = [yonin]
five people = [gonin]
Pro tip: Download Google Translate app – it is a handy tool to have when you need instant translation between Japanese and English. Or have the Lonely Planet Japanese Phrasebook with you to help you break the language barrier!
Teach Me Useful Japanese Phrases!
Sign up below & we'll send you a FREE guide of 35+ useful Japanese phrases you must know before your trip to Japan!
8| Plan at least 7 days for your first trip to Tokyo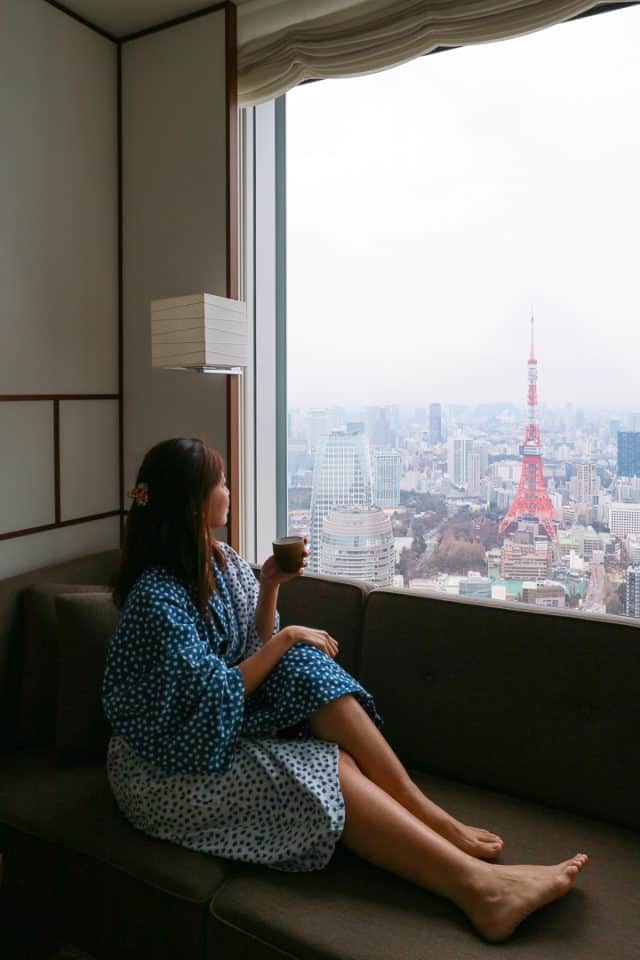 How many days in Tokyo is enough? Some say 3 days, others suggest 5. In our opinion, give yourself at least 7 days if it's your first time in Tokyo.
Tokyo is such a huge city with a limitless variety of shopping, dining, and cultural sites to experience. There are so many fun things to do in Tokyo that you'll probably need months or even years to fully explore the city. Having said that, 7 days is a good amount of time to get a brief taste of Tokyo. Add a few extra days if you'd like to make day trips to nearby cities, e.g., Osaka or Mt. Fuji in Hakone
9| No tipping
One of the things you need to know about Japan is that tipping is not a common practice. Actually, leaving a tip can be seen as demeaning and disrespectful to the server.
10| Take advantage of Japan's Tax Exemption Program
Tokyo is a shopping paradise for many. Foreign tourists, in particular, are exempted from the 8% consumption tax.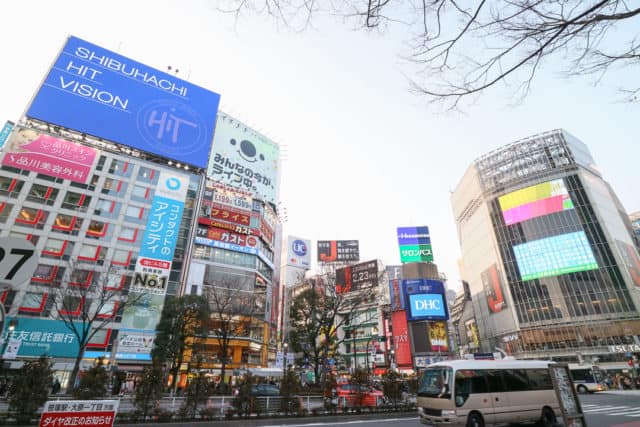 Here's what you need to know about Japan's Tax Exemption Program to make the most of your shopping experience:
bring your passport if you plan to shop at tax-free stores (you can find a list of shops here)
present your passport (not a copy) at the store counter upon checkout (in some cases, there's a designated 'tax-free' counter)
you need to spend at least 5000 yen (excluding tax) in the same store on the same day to qualify for tax exemption
here's a list of items that are exempted from the 8% consumption tax:

consumer goods such as food, beverage, medicine, and cosmetics. These items will be put in a sealed plastic bag. DO NOT open the bag before departing Japan.
general items including bags, clothing, appliances. You can use them while in Japan.

the name on your passport and credit card must match. Of course, you can also pay in cash.
you can get the refund immediately, but tax refund procedure must be done on the same day of purchase.
the cashier will attach a card entitled "Record of Purchase of Consumption Tax-Exempt for Export" to your passport. Return this piece of paper to the Japan customs at the airport before heading to immigration.
Note: Most large department stores have dedicated tax refund counters on a certain floor. Bring all your receipts there along with your passport and credit card to get the cash refund.
11| Trying on clothes? Know these etiquettes
I experienced a culture shock on my recent shopping spree in Tokyo. Apparently, there are etiquettes you need to follow when entering a fitting room?!
Ladies, if you're trying on tops, you will be given a face cover. Its purpose is to prevent your makeup from staining the new clothes. Simply put the face cover over your head with the longer, veil part covering your face.
Also, you are expected to take off your shoes. Usually, you can find a raised platform (or a carpet) inside the fitting room. It is customary to take your shoes off before entering.
12| Book restaurants via Pocket Concierge
It can be tricky for foreigners to make restaurant reservations.
Good news – with online booking services like Pocket Concierge, you can book a reservation without making a phone call!
We strongly recommend using Pocket Concierge for popular restaurants. This concierge service, available in Japanese and English, offers access to numerous Michelin-starred restaurants and top-gourmet restaurants in Tokyo. You can check real-time availability, book reservations, and make payments through their system.
TABLEALL is another invaluable tool for making reservations at top-rated, exclusive restaurants in Japan.
[bctt tweet="Visiting Tokyo for the first time? Here are 18 important things you need to know before you go!" username="fortwoplz"]
13| Visit these tourist attractions? Book tickets in advance
Want to visit popular tourist attractions in Tokyo? Take our advice and plan ahead of time. By 'ahead of time,' we mean at least 3 months prior to your trip.
Some attractions, such as Ghibli Museum, Snoopy Museum, and Imperial Palace, require booking tickets online in advance. The Grand Sumo Tournament is seasonal and extremely popular that reservation is strongly recommended. The Michelin 3-star restaurant, Sukiyabashi Jiro, goes without saying that reservations need to be made approximately half a year in advance!
On the contrary, for other Tokyo attractions such as Tokyo Tower and Tokyo SkyTree, we would recommend NOT purchasing the tickets beforehand – in case the weather does not turn out well.
14| Know how to order food from a ticket machine
At some restaurants like ramen shops, you are expected to buy food tickets at a vending machine and pay in advance. There's no need to talk to anyone!
Here's how it works: 1) put in money; 2) select what you want (the machines typically feature photos of each dish on offer); 3) collect your ticket and change; 4) take a seat and give the food ticket to the kitchen staff. Easy peasy!
Note: At some machines, you put in the bill AFTER you select your order. If you're lucky, some machines even have Engish menu!
15| Enjoy the incredible wonder of Japanese electronic toilets
The very first thing you'll notice when you arrive in Japan is the electronic toilets. These hi-tech toilets are EVERYWHERE and will amaze you with their remarkable functionality!
What exactly can they do? The sophisticated toilets come equipped with an array of smart functions, including a heated seat (super great for winter!), water sprays for front and posterior wash (with adjustable position and water strength), noise maker (for privacy), and air-drying.
Don't be afraid. Give it a try! It is so comfortable that you might never want to leave the bathroom!!
16| Stay on the left side
In Tokyo, people walk on the left-hand side, just like road traffic. On escalators, it is a common, unspoken rule to stand on the left and leave the right side for those who want to climb the steps.
Exceptions exist in some metro stations though. To avoid running into other pedestrians, always check the signs!
17| Smoking is still allowed indoors
Japan allows smoking in many places. In outdoor public areas, there are designated spaces for smokers. However, there's no national law that prevents smoking indoors.
Many restaurants and bars allow smoking inside. Some have separate areas for smokers and non-smokers, but the set-up usually does very little help in limiting exposure to secondhand smoke. Keep that in mind when you visit izakayas in Tokyo.
18| Tap water is safe to drink
It's perfectly safe to drink from the tap!
---
These are just a few tips and suggestions for those who are planning a trip to Tokyo. What surprised you the most?
If you have visited Tokyo before, what other things have you noticed on your last trip?