This site uses affiliate links and we may earn a small commission when you use our links and make a purchase without incurring additional fee yourself. Many thanks for supporting this website. Please see our disclosure page for more details.
If you've been following my journey to Drumheller, you should know that dinosaur fossils are what made it famous. The rich deposits of dinosaur remains continue to attract hundreds of visitors each year. However, Drumheller also possesses a remarkable history in relation to coal which gave life to the surrounding communities. At the heights of coal boom, as many as 139 mines were operating in the valley! Today, only one remains to preserve the last of the Drumheller mines: The Atlas Coal Mine National Historic Site.
Strap on the miner's lamp and let's tour the Atlas Coal Mine in the Canadian Badlands! You can go underground, jump aboard the 1936 mine locomotive, and even hear ghost stories and mysterious sightings around the abandoned mine. Atlas Coal Mine is a great lot of fun for both adults and children to see and experience the daily life of coal miners in a uniquely authentic way.

A Journey into the Past at Atlas Coal Mine
How exactly did Atlas Coal Mine come into existence? The history of coal mining in the Drumheller Valley stretches back to 1884, when Joseph Burr Tyrrell discovered the largest coal deposit in North America. But the first commercial coal mine did not open until 1911 with only about 50 residents in the entire district. Soon after, the Canadian National Railway constructed tracks through the district, attracting thousands of people to migrate from Eastern Canada and Europe to come dig coal. More mines opened. Communities sprang up in response of these mining operations.
Between 1911 and 1979, a total of 139 mines were registered in the Drumheller valley. Isn't that crazy?
When oil was discovered nearby in 1948, people started switching from coal to natural gas as a heating fuel. As a result, demand for coal suffered a steep decline. Mines closed down one after another and the number of towns shrunk drastically. Atlas Coal Mine, which is built in 1917, finally stopped production in 1979, marking the end of the coal mining era in Drumheller.
Today, the Atlas Coal Mine stands as the most complete historic coal mine in Canada, as well as home to the nation's last wooden tipple.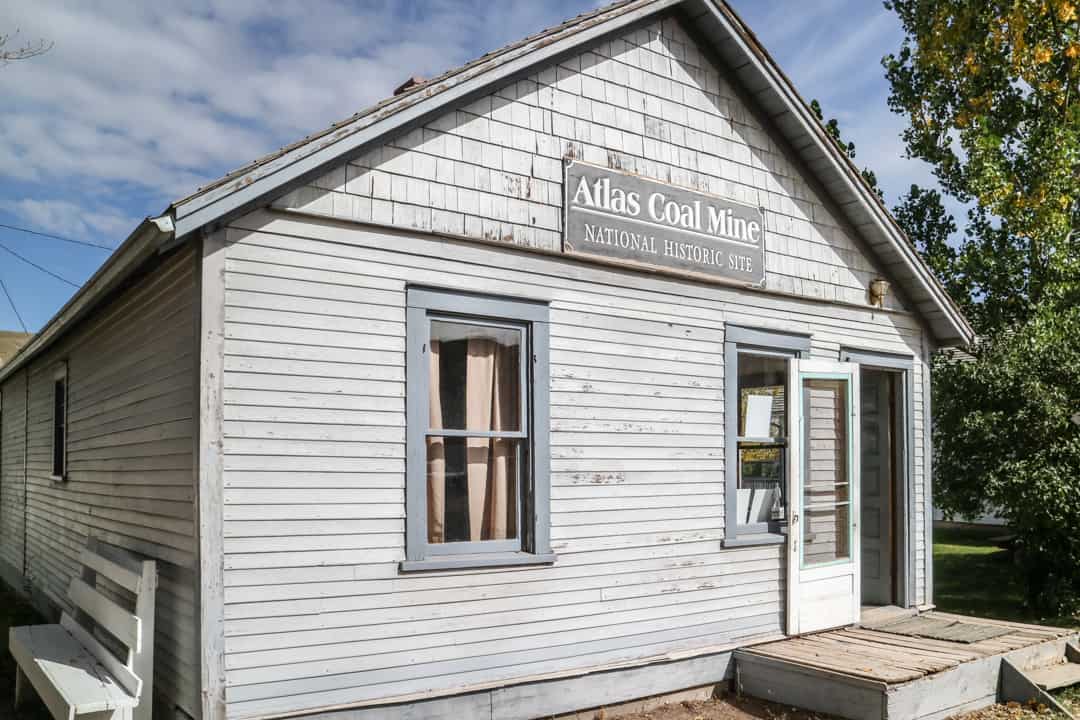 Digging Deeper by Joining the Specialty Tours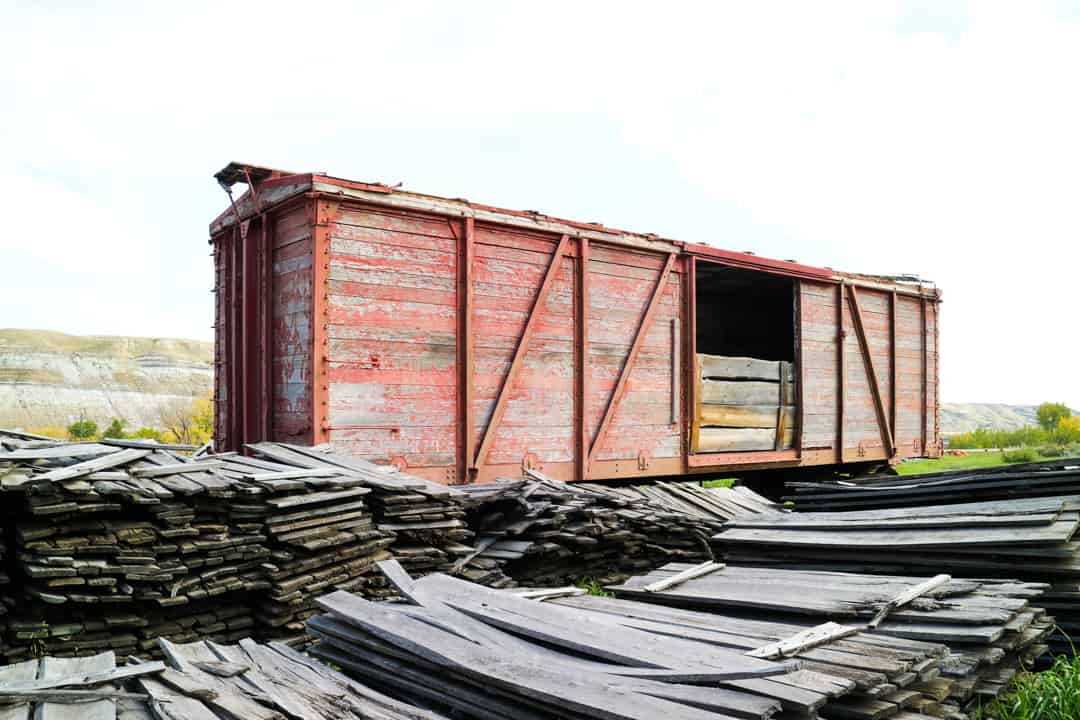 [bctt tweet="Learning what life was like for miners @AtlasCoalMine! #explorealberta #travel #ttot" username="fortwoplz"]
Consisting of 9 original buildings to explore, including the miner's shacks, mining office and wash house, Atlas Coal Mine has so much to offer that you will definitely wish you'd stay longer. If you have a few hours to spare, I strongly recommended joining one of the following specialty tours with the knowledgeable guides who will bring the past to life and reveal true tales of mines and men:
Tunnel Tour (75 mins, $25): Put on a cap lamp and climb up an 210 foot inclined conveyer tunnel. Follow the path of miners to the mine entry set high in the badlands. Expect a gradual uphill hike to where coal deposits are. At the end of the shaft, you'll find yourself at the height of Atlas Coal Mine #3, with breathtaking views of the valley below. The tour will complete with a walk around the blacksmith's shop near the mine entrance.

Tipple Tour (45 mins, $20): hike up the narrow wooden shaft of the last standing wooden coal tipple in Canada and see the inner workings of this nationally designated historic icon. You will walk along a thick rubber conveyor belt, learn how it is used to prepare and load coal for transportation to market, and hear anecdotes about the men who worked here.
Unmentionables Tour (60 mins, $20): Designed for ages 14 and up, this tour walks you through Drumheller's wild and untamed past which includes tales about brothels, bootlegging, gambling, strikes, gruesome accidents and other "PG 14" subjects.
Other popular tours include train rides, a Photography Tour and a Walking Life of a Miner Tour with a fifth generation coal miner, Bob Moffatt!
Pro tip: Plan to go early in the morning to avoid the crowd. If you're joining more than one guided tour, purchase a day pass for the best value ($40 per person, $95 per family).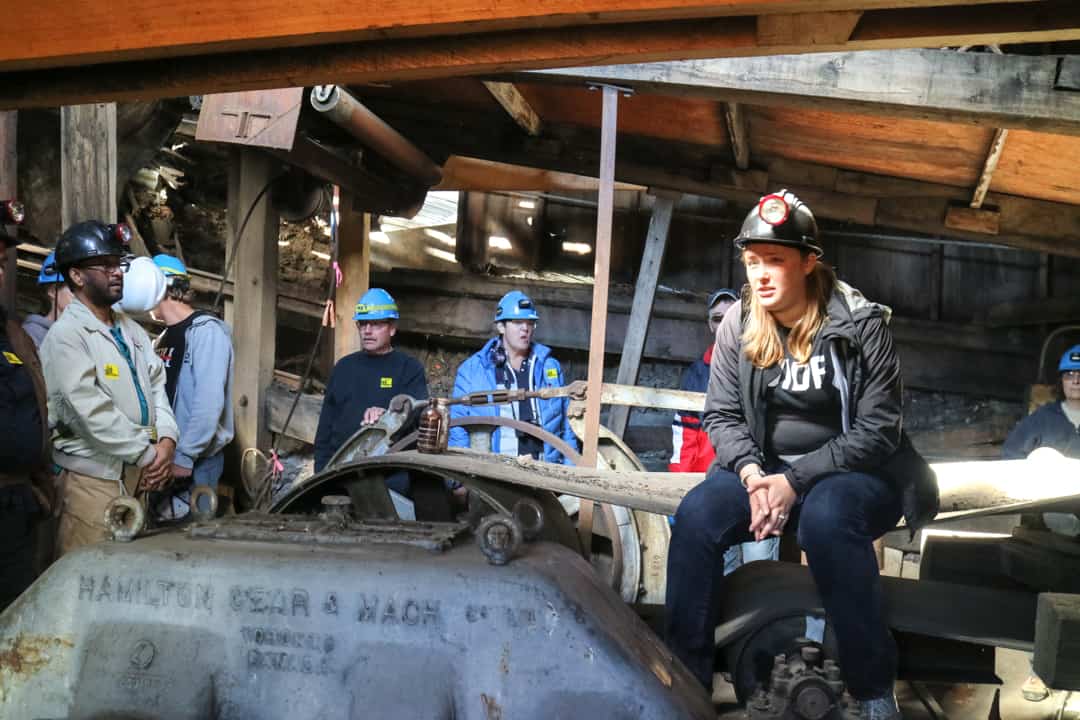 Summary
There's no better way to learn what life was like for miners than visiting the Atlas Coal Mine. The guides were enthusiastic and told amazing stories of the miners who worked in the Valley. Even if you don't have enough time to participate in a specialty tour, a quick walk around the site will take you back in time with a glimpse into life as a coal miner in Alberta.
About Atlas Coal Mine
Website: http://www.atlascoalmine.ab.ca/
Address: 110 Century Dr W, East Coulee, AB
Months of Operation: May-October
General Admission: $10 per person, $30 per family