This site uses affiliate links and we may earn a small commission when you use our links and make a purchase without incurring additional fee yourself. Many thanks for supporting this website. Please see our disclosure page for more details.
Jingle bell, jingle bell, jingle bell rock. Jingle bells chime in jingle bell time. It's almost the Christmas season and I cannot believe how fast time has gone by! This year, I'm kicking off the holidays early by spending a day at Heritage Park, my favourite attraction in Calgary! The Park's Once Upon A Christmas event instantly put me in a very merry mood and took me through magic of Christmas. Unlike my previous posts, today's post will have a strong focus on images, with short sentences here and there highlighting special holiday activities that you cannot miss in the Park. Enjoy!
About Heritage Park
Heritage Park is Calgarians' favourite attraction. It is a living historical village with more than 200 exhibits and attractions spread over the vast 127 acres of land. Stepping into the Park is like traveling back in time where you get to explore the history behind 3 key periods in Western Canada: the 1860s fur trading era, 1880s rustic pre-railway settlement and the bustling 1910s prairie railroad town.
Every year before Christmas, Heritage Park invites visitors for holiday enchantment celebration at the Once Upon A Christmas event! You can hop on for a wagon ride, sing Christmas carols or visit jolly old Santa Claus! All while experiencing the magic of Christmas past in a historical setting. This year, the event runs from November 19 through December 18th to help you get into the Christmas spirit!
Once Upon A Christmas Photo Walk
Now, let the photos put you into Yuletide mode!
Famous 5 Centre of Canadian Women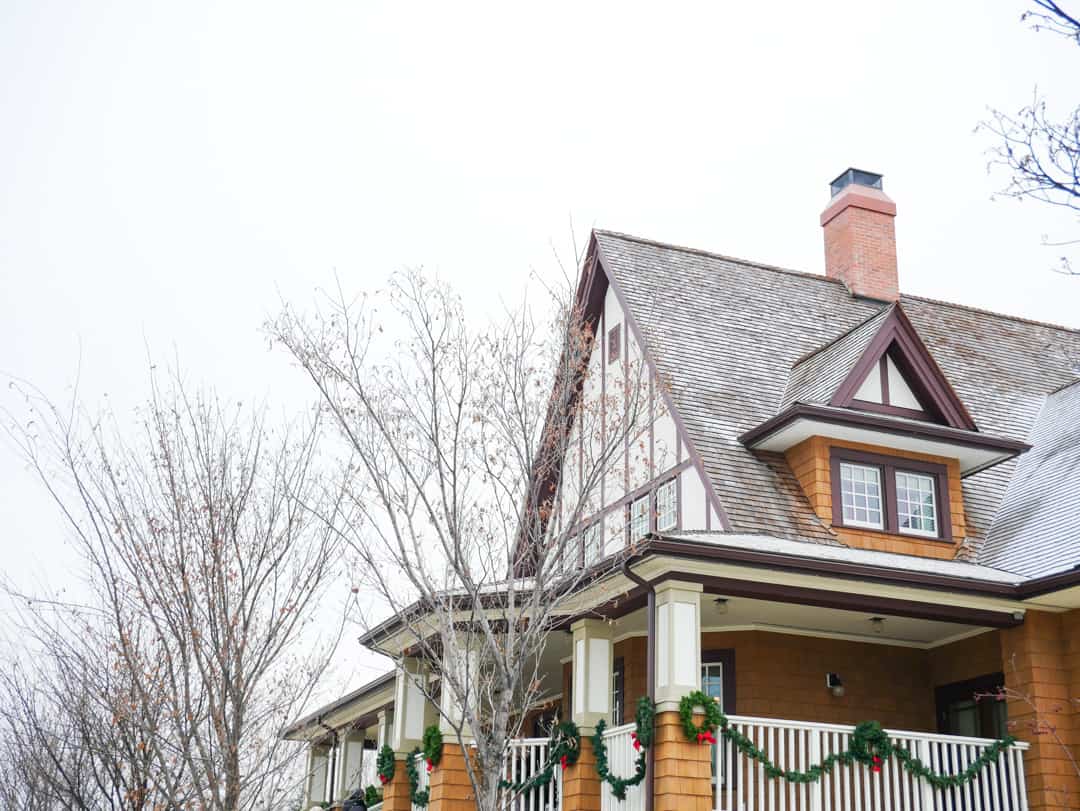 Train Track
Pro Tip: Take a wagon ride in the morning and go dashing through the snow. After 3 pm, tickets are required for the rides. Though the tickets are free, only limited number are available.
Flett's Black Smith Shop
Watch the blacksmiths make Christmas tree ornaments!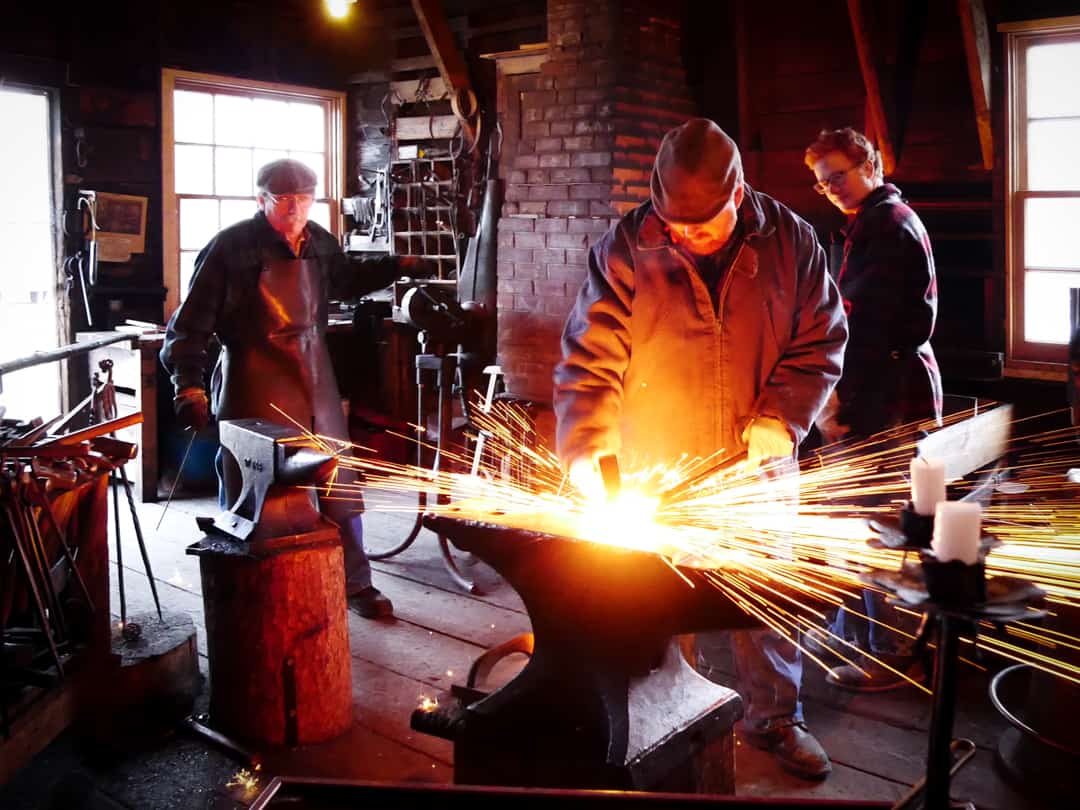 [bctt tweet="#ChristmasIsComing! Head over to @HeritageParkYYC & experience the magic of #Christmas past at Once Upon a Christmas! #yyc " username="fortwoplz"]
Claresholm General Store (Old-Fashioned Candy Store)
Christmas Train Display
Gasoline Alley Museum
The museum contains a display of thousands of vintage vehicles, most dating from before the Second World War! You'll also find unique gasoline pumps and many products and signage from a host of petroleum companies.
Don't forget to head towards the basement to find Santa crafts & games!
Summary
Once Upon a Christmas is like walking into another place and time – into a real make believe world. I hope you enjoy viewing the images I've taken at Heritage Park! Now, it is your turn – share with me how you get into the Christmas spirit.