This site uses affiliate links and we may earn a small commission when you use our links and make a purchase without incurring additional fee yourself. Many thanks for supporting this website. Please see our disclosure page for more details.
It's Saturday night and you're out with friends at a restaurant. Some of you order items on the menu to share, while others just want to have a dish for themselves. Then, the bill comes and you spend the next 15 minutes trying to split the bill fairly. Just when you think you have it all figured out, out comes the cash, debit cards, and credit cards. And that creates a whole new set of problems. We've all been there. Dining out with a big group is not fun at all. Is there an easier and faster way of dealing with this? Absolutely, and this is where ClickDishes comes in.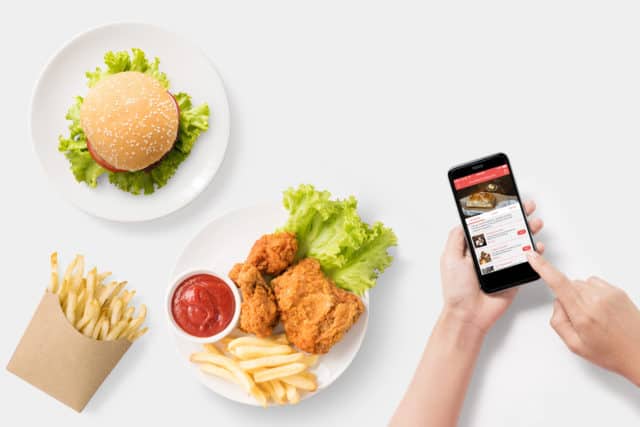 What is ClickDishes?
ClickDishes is the future of dining. It is a mobile app that solves some of the biggest inconveniences about sit-down restaurants, by streamlining to-go ordering, dine-in eating and payment services.
Tired of waving down the server to take your order? With ClickDishes, long wait times will no longer be an issue. You can order the entire menu straight from the app, skipping the entire "order-drinks-then-food" process. It is a huge time saver, especially during rush hours!
When it comes to paying the bill, ClickDishes makes it a breeze. You can enable payment through the app whenever you're ready to leave. Split the bill however you want – evenly or by individual, and pay at your own convenient – by credit card, debit card or cash. So quick and simple that you can get in and out of the restaurant as fast as possible!
If you don't have time to dine in, you can order grab & go through the app. With just a few clicks, you can skip the line and grab your food upon arrival!
Still not convinced? Check out the video below to get a sense of how ClickDishes works!
Our experience with ClickDishes at Ke Charcoal Grill & Sushi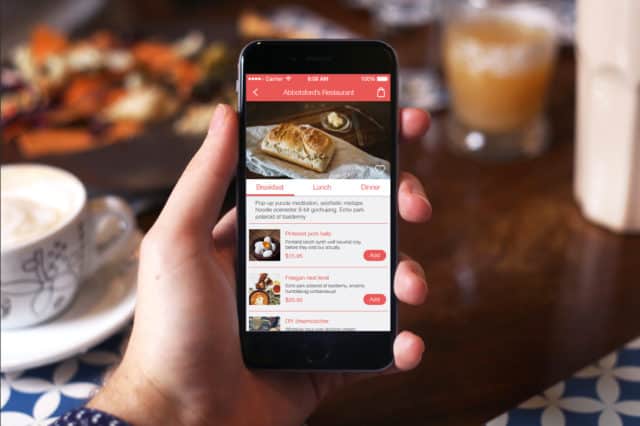 Last week, Kev and I had the opportunity to meet with the ClickDishes team to get a firsthand experience of using this revolutionary app! The dinner was held at Ke Grill, a Japanese restaurant with a diverse menu, a perfect setting for large group gatherings. Below I'll walk you through each step of the process we'd gone through that evening, from signing up for the app to paying the bill. It's so quick, easy and painless!
[bctt tweet="Hate splitting the bill when dining out? Check out how @clickdishes makes that easy as a breeze!" username="fortwoplz"]
Step 1: Signing up an account and getting invited to a table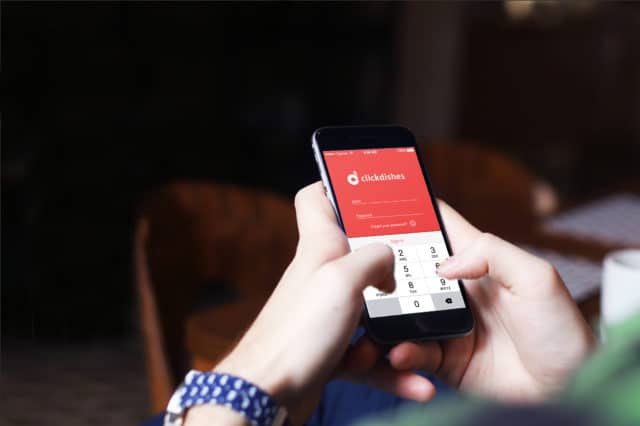 Upon arrival, each of us downloaded the ClickDishes app, created an account, and joined the "host" for the meal. Each table has a "host" who needs to check-in at the restaurant via QR code and enter the table number in the app. After that is set up, the person has the ability to invite guests to dine together and pay for the entire group if desired. To invite guests to the table, the host will need to add guests' phone number to his/her contact.
Step 2: Ordering food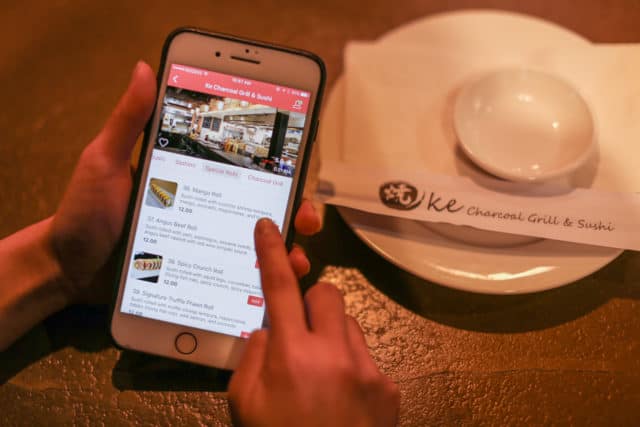 In the app, we browsed through the restaurant menu and started selecting dishes and drinks. All the items we ordered were then captured under the Order Summary in the app, which was visible by all guests. In addition, the items were grouped by individual guest so we knew exactly who ordered what. This setup prevents any unintentional duplicate order and makes splitting the bill a lot easier later on!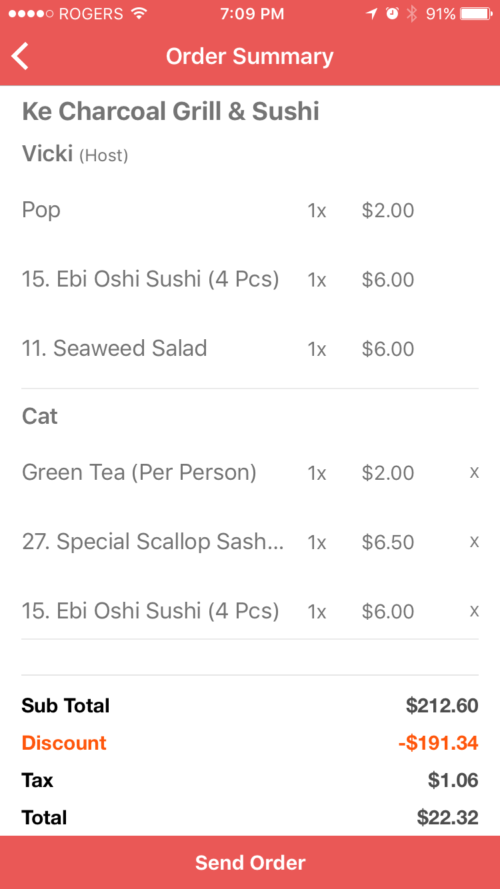 Step 3: Waiting for food to arrive
Our order was quickly sent to the kitchen and all we had to do now was waiting for the food to arrive. By eliminating long wait time of placing an order, now you can spend more time enjoying food!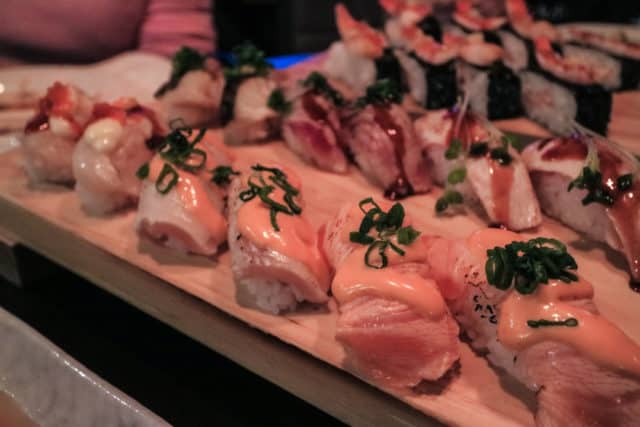 Step 4: Paying the bill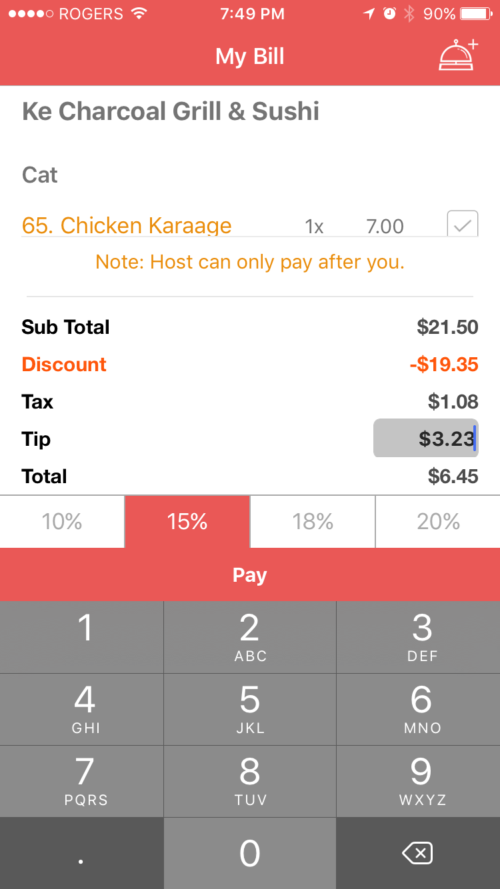 When we were done eating, the host requested the bill on the app and chose how we'd like to proceed with the payment among 3 options: pay entirely by the host, split evenly, or split by individual. We split by individual, which prompted us to add a tip at a fixed amount or at a percentage. To complete the payment, we were asked to enter our credit/debit card number in the app, or call the server to collect cash. How simple was that!
---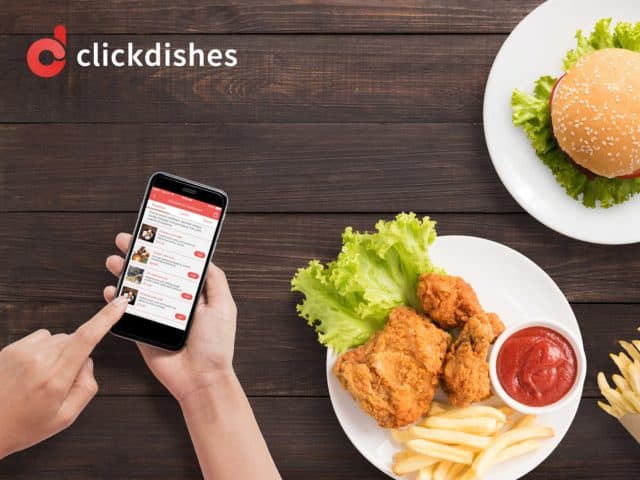 Dining at restaurants has never been easier than with ClickDishes! The whole process from start to finish worked smoothly. We couldn't be happier with our experience with the app. ClickDishes is now officially launched in Calgary and will soon be available in Vancouver. Next time when you eat out, check out ClickDishes and try it for yourself!
Disclaimer: This post is written in partnership with ClickDishes. As always, all opinions on For Two, Please are my own and I only recommend brands that I 100% stand behind.