This site uses affiliate links and we may earn a small commission when you use our links and make a purchase without incurring additional fee yourself. Many thanks for supporting this website. Please see our disclosure page for more details.
Following a busy day of sightseeing, we spent our next day island hopping at Honda Bay. Just 45 minutes north of the city proper, the scenic Honda Bay is a premier destination for nature lovers and adventurers who enjoy themselves with powder-white sand, unbelievably clear water, and rich marine ecosystem!
Honda Bay consists of a group of paradisiacal islands, each with its own allure. What got my jaw dropped open was their abundant amount of marine life and coral reefs, which made them excellent diving and snorkeling spots ? Being at the underground playground with hundreds of fish and colorful corals? For ocean lovers, you couldn't ask for more.
We arrived at Sta. Lourdes wharf just before noon and met up with our local guide, who helped us with all the logistics. In Palawan, it is a rule that you hire a local guide, a legislation to ensure tourism development contributes to local labour markets.
After everything was taken care of, we hopped onto a bangka and off to paradise! In the Philippines, bangka boats are a common sight. They are traditional Filipino fishing boats, which are also used for tourist taxis. Outfitted with wooden outriggers, the boats are able to overcome rough water and float over shallow seas and coral reefs.
Honda Bay Island Hopping
Cowrie Island, Bat Island, Luli Island, Pambato Reef, Starfish Island, Isla Puting Buhangin, Arreceffi Island, and Pandan Island are all reachable island stops in Honda Bay off the Sta. Lourdes wharf. Of which, we visited two:
Pandan Island:  This oval-shaped island is truly breathtaking, endowed with vibrant marine life and the finest, whitest sands. It is almost like a small village, where visitors can picnic at the nipa cottages, enjoy massages, snorkel, or just sunbathe on the shore. On the other side of the island is a lush tropical forest that is protected and impassable.
Our boatman took us snorkeling and was our guide to the fascinating underwater world! He was very talented and had quite an artistic soul. All our funny beach poses and underwater photos are taken by him! Check out his work below ?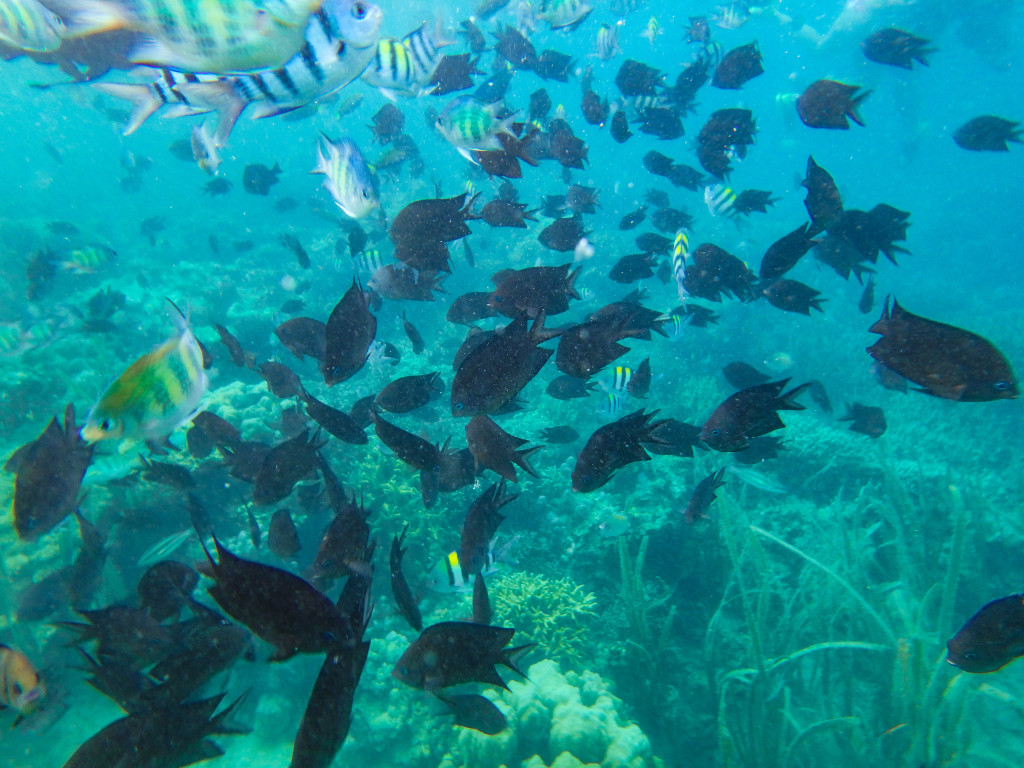 What intrigued me the most was the ubiquity of starfish on this island! All sorts of different species! You name it. It was fascinating to feel their feet crawling on my hand!
[easy-image-collage id=3718]
After a good swim in the ocean, we headed back to our cottage to enjoy our barbeque lunch. On the island, there are villagers selling baskets of fresh seafood at unimaginable low prices. They will barbeque for you if you purchase from them!
[easy-image-collage id=3729]
Together with another couple, we bought baskets of mantis prawns, sea urchin, abalone, and fresh coconuts locally, which costed us P750 in total (P187 per person)! Our local guide also brought other dishes along from the land. That was quite a feast!
Luli Island: The island is actually a sand bar. Shorten from the term "lulubog-lilitaw" ('sinking and surfacing' in English), the island is only visible at low tide and disappears under water at high tide.
The island was much more touristy than Pandan Island. It didn't help when the snorkeling area was much smaller, making it seem even more crowded. Due the cloudy weather, the underwater visibility was low. To be honest, I didn't enjoy it as much as at Pandan Island.
We took the liberty to swim towards the fish-feeding hut, trying to attract some fish with the bread we brought. Just for fun, I jumped down from the diving board. Although it was only 5 meters high, it worked well as a stress reliever!
Where to rent snorkeling gears?
First, you can check your resort. Those located by the beach, usually provide rental services. Or, you can rent from rental shops outside the Sta. Lourdes wharf. If you're worried about hygiene, it is best to bring your own. Typical gears include snorkel, mask, dive boots, and fins. It is extremely important to bring a pair of boots with you to protect your feet from cuts. To keep yourselves from sunburn, you can consider invest in long-sleeved rash guards.
Other island hopping spots
Want to visit more islands? From Palawan, you can join a Coron island hopping tour. Coron is a popular hotspot for snorkeling and scuba diving. It has many beautiful destinations to explore, such as Barracuda Lake, Kayangan Lake, and Twin Peaks.
Stay at One Manalo Place
We stayed 2 nights at Puerto Princesa City with One Manalo Place. The hotel is equipped with modern rooms, swimming pool, gym, and a seafood restaurant. I wouldn't say it is 5-star exceptional, but the location is great (10 mins away from airport and downtown) and the rooms are priced at very affordable rates. Also, there is a spa just right beside the hotel. How convenient!
[easy-image-collage id=3741]
[easy-image-collage id=3742]
Massage at Nuat Thai
Located just right outside One Manalo Place, Nuat Thai offers spa and massages at reasonable prices. From Thai, Swedish, hot stone, herbal balls, cupping, to hot oil, pick a treatment to help you feel pampered and take you beyond relaxation. Make sure you book your appointment beforehand. They are extremely popular! Opens from 10am-1am.
Dinner at Skylight Seafood Restaurant
Pick seafood live from the tank and feed your tummy! The restaurant is a paradise for seafood fanatics. No matter you choose crabs, lobsters, abalones, stonefish, or snappers, you are guaranteed the most mouth-watering seafood dishes prepared in Filipino style.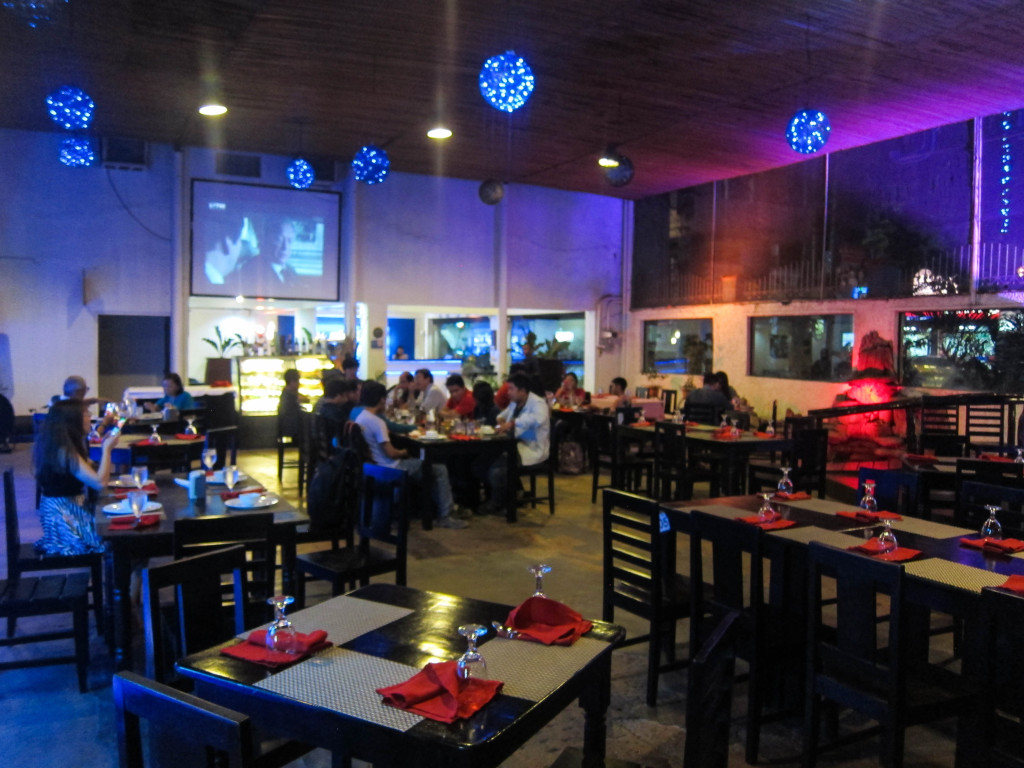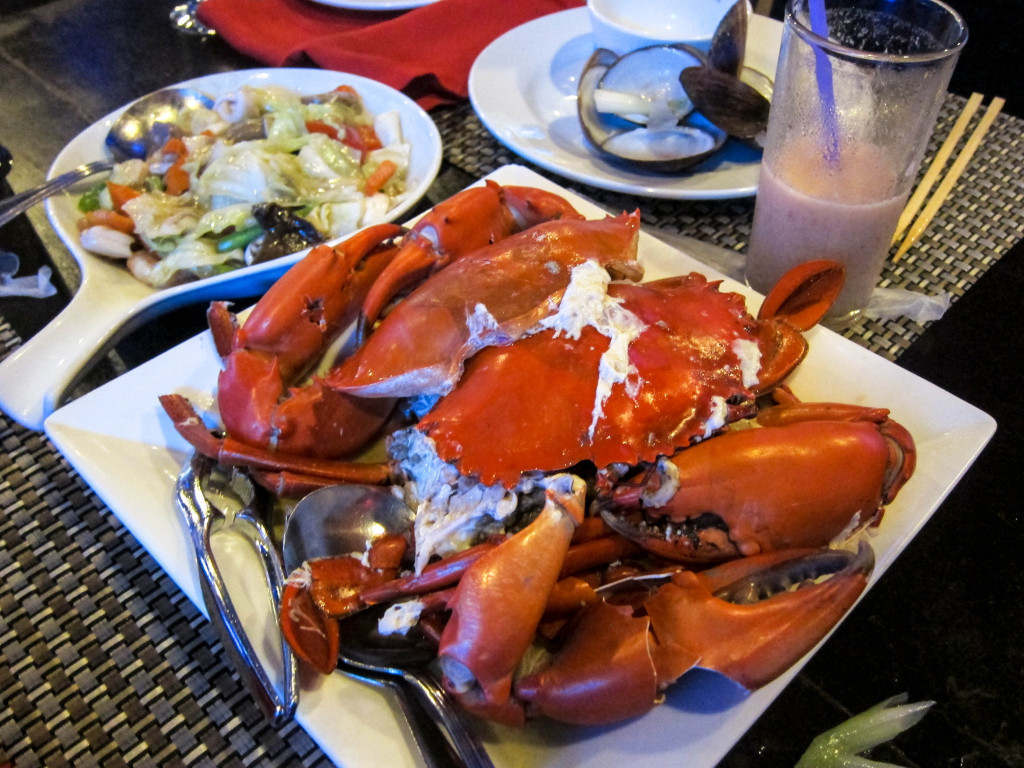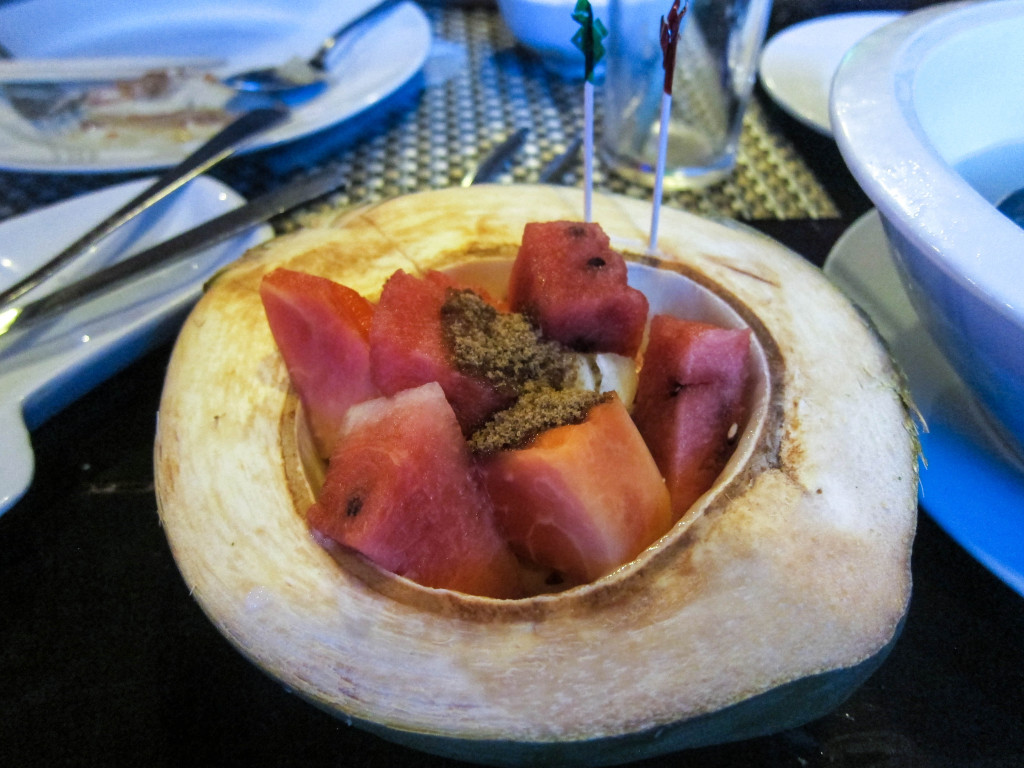 Next up, we are making our way to the world famous Puerto Princesa Subterranean River! See you next week ?