This site uses affiliate links and we may earn a small commission when you use our links and make a purchase without incurring additional fee yourself. Many thanks for supporting this website. Please see our disclosure page for more details.
Mercato, one of Calgary's fine restaurants, provides a culinary journey reminiscent of Italy's distinctive warmth and charm. Mama Cathy and Victor, the mastermind behind the family-run Italian restaurant, first started the the place as a grocery store, selling fresh Italian fare to the community.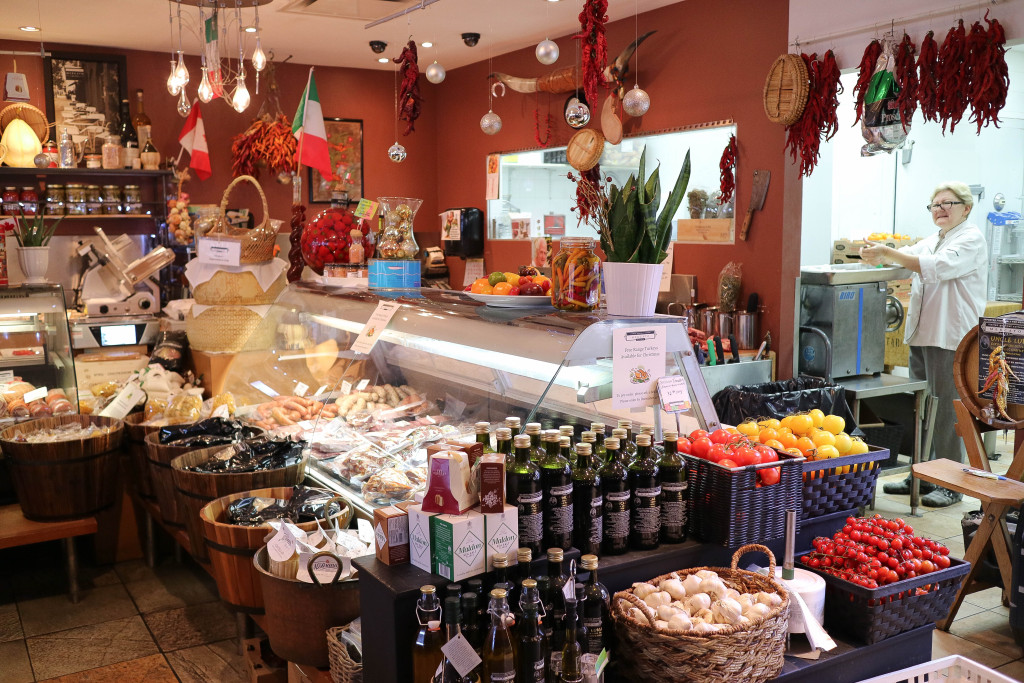 Today, Mercato is no longer just a grocery store. It has expanded to include a full-service restaurant, where customers can sit down and enjoy the finest homemade Italian cuisine, using fresh ingredients from the in-house market.
No matter you're at the counter or your own personal table, with a warm homely atmosphere that pervades the vibrant place, you'll feel just like you are dining at home.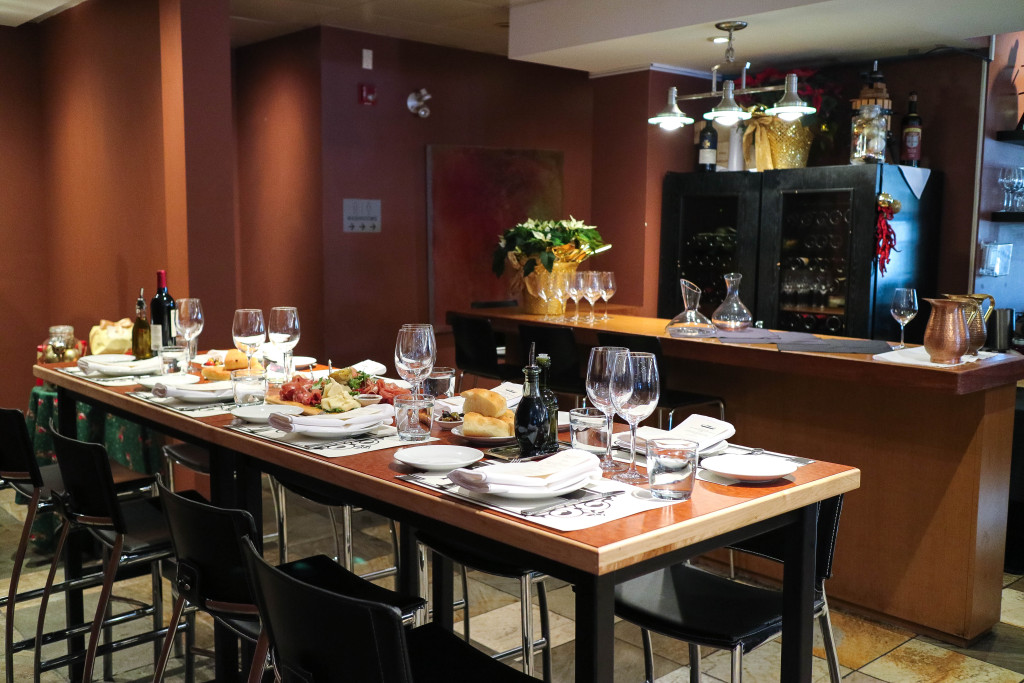 Their lunch menu features small starting plates, fresh pasta, meal-sized salads as well as meat and seafood dishes, which are intended to be shared among the table.
While Kev and I waited for our dishes to be prepared, we browsed the store. The specialty marketplace is stock up on local and imported grocery items, including freshly made pastas, pasta sauces, preserved vegetables, prosciutto, sausages, Italian cheese and stuffed olives. Furthermore, it also serves sandwiches and coffee! It's a great place to shop and have a bite to eat ?
Mercato's Pasta
Before we knew it, my cone-shaped, ruffled-edge gigli ($19 for half order) was already on the table. Poked with a fork, I let the runny yolk oozed all over the pasta, intensifying the creamy texture of the carbonara sauce. While the deliciously nutty, roasted cauliflower paired perfectly with the sauce, I found the dish plain and distinctly salty from the crumbles of crispy speck and grated pecorino cheese. The flavor went dull after a few bites.
What is speck?

It is a lightly smoked, cured ham in Alto Adige, a northern-most province in Italy. The meat was first cured for 3 weeks, slowly smoked using low-resin wood at low temperature, then aged for at least 22 weeks. This process allows the meat to take on a smoky flavor while retaining its sweetness.

Source: Serious Eats
Kev's pappardelle ($18 for half order) had a much more desirable taste. The wonderfully flavored slow cooked lamb bolognese and delightfully chewy, sturdy noodles had my taste buds and stomach satisfied. A dollop of lemon ricotta brightened the flavor and added a wonderful lemony aroma, balancing out the heavy taste and adding creaminess without being overwhelming. YUM!
All in all, I found the upscale restaurant a little overpriced for the food we received. The restaurant boasts high quality, housemade ingredients that reflect in its prices; however, the food was hit or miss.
---
This post is part of the Fiesta Friday link-up! Click here for more cooking inspirations. Buon appetito!