This site uses affiliate links and we may earn a small commission when you use our links and make a purchase without incurring additional fee yourself. Many thanks for supporting this website. Please see our disclosure page for more details.
Each year, when Mid-Autumn Festival comes around, my mom would ask how I plan to celebrate. It is one of the important holidays in Taiwan so it is sort of a big deal. Back home, people would celebrate the fullest and brightest moon of the year by shining lanterns, sampling mooncakes, eating pomelo fruits and having outdoor barbecue. But in Calgary, we don't really feel the festive atmosphere since there isn't a big Chinese population here. I would buy mooncakes from a Chinese supermarket, but that's about it. This year, we found a special way to enjoy this festival – by attending Illuminasia at Calgary Zoo!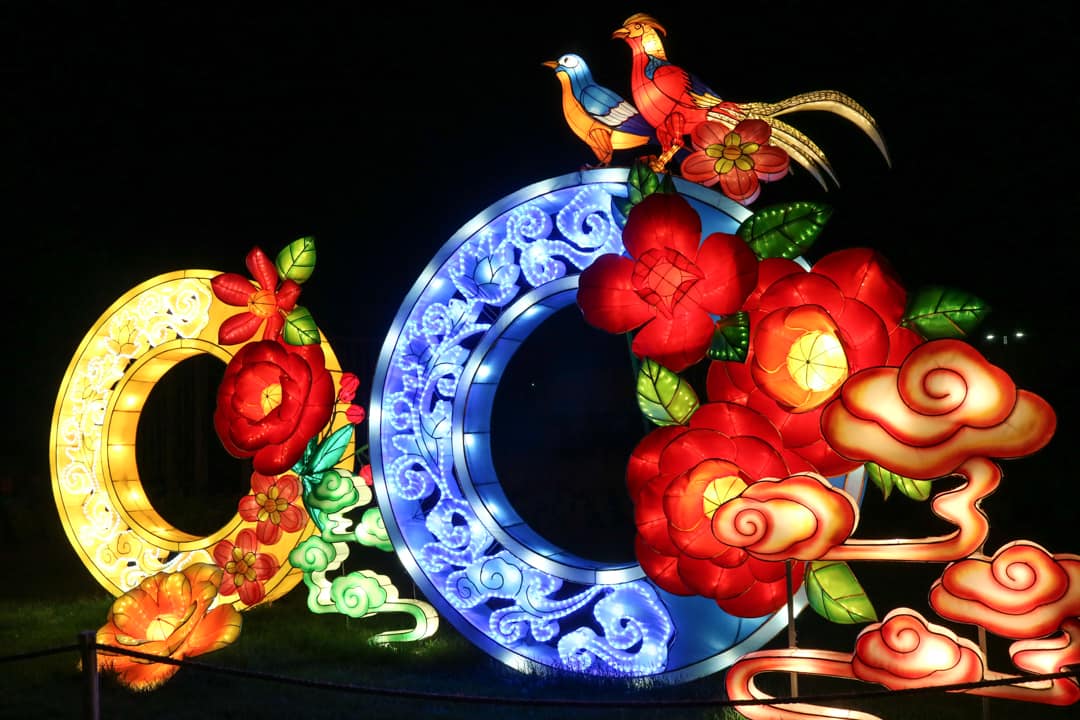 2016 Illuminasia Lantern & Garden Festival
Days may be getting shorter but here in Calgary, we know how to lighten up and celebrate with Illuminasia Lantern & Garden Festival! From September 8 to October 16, Calgary Zoo is illuminated with beautiful lanterns highlighting the four seasons, including the four noble plants of the Chinese culture (orchid, bamboo, chrysanthemum and plum), as well as culturally symbolic animals. As the sun goes down, the lanterns glow and glitter in the dark. The entire zoo turns into an enchanted wonderland of brilliant colours and imagery!
Pro Tip: It gets really crowded on the weekend. Plan to come on a Thursday to avoid the crowd.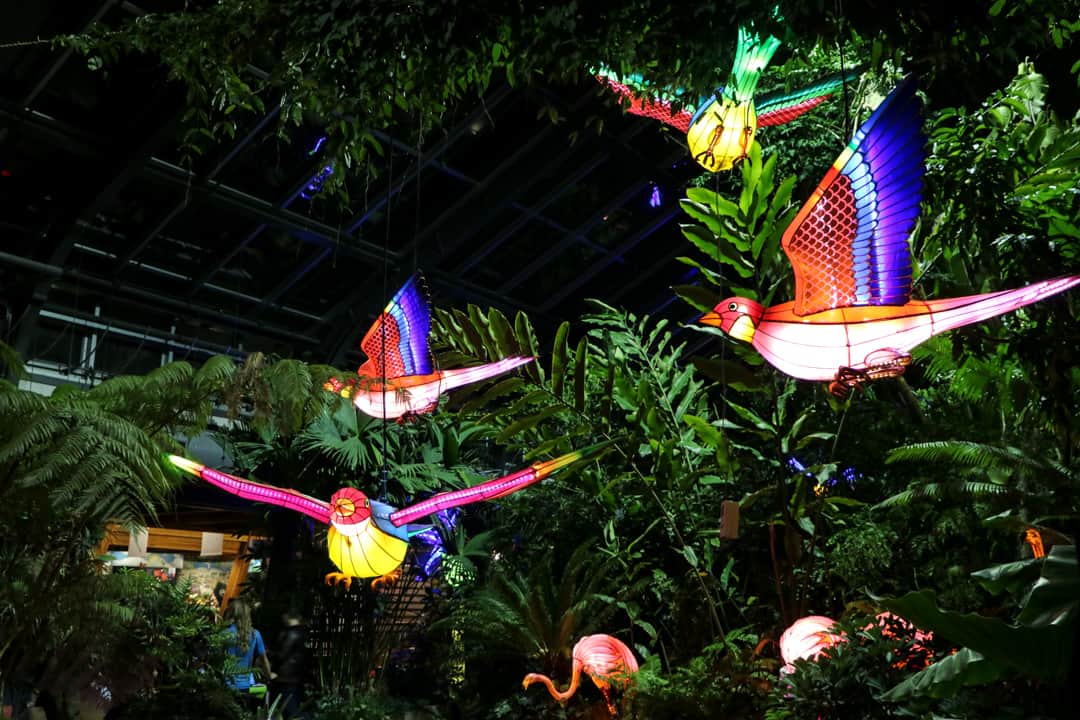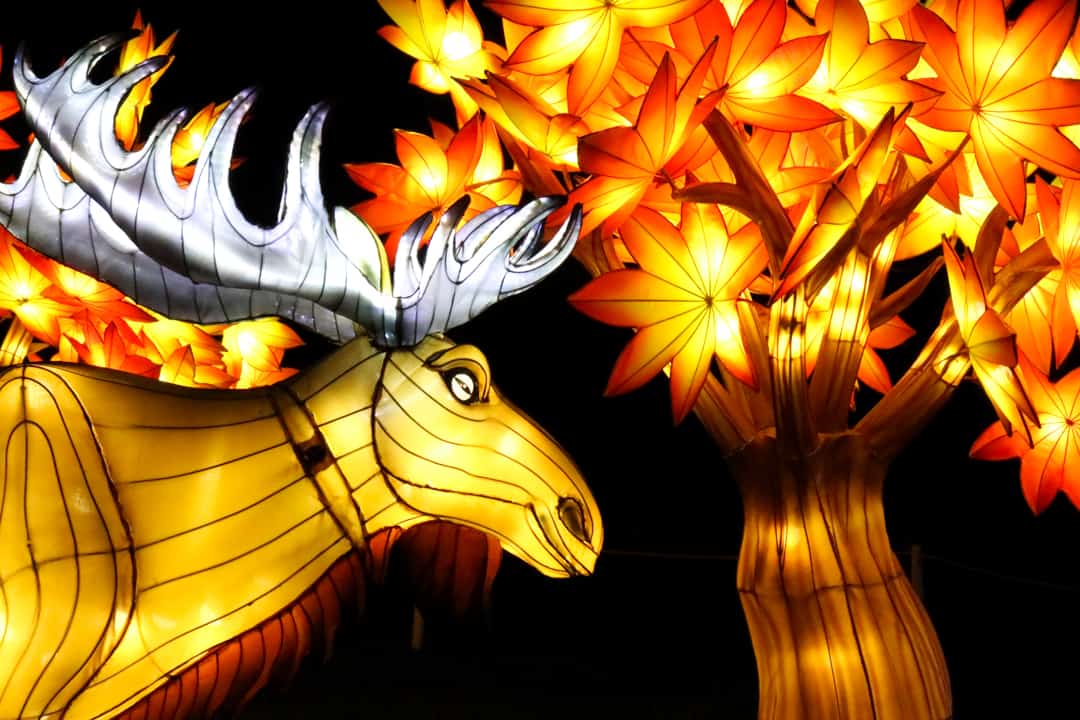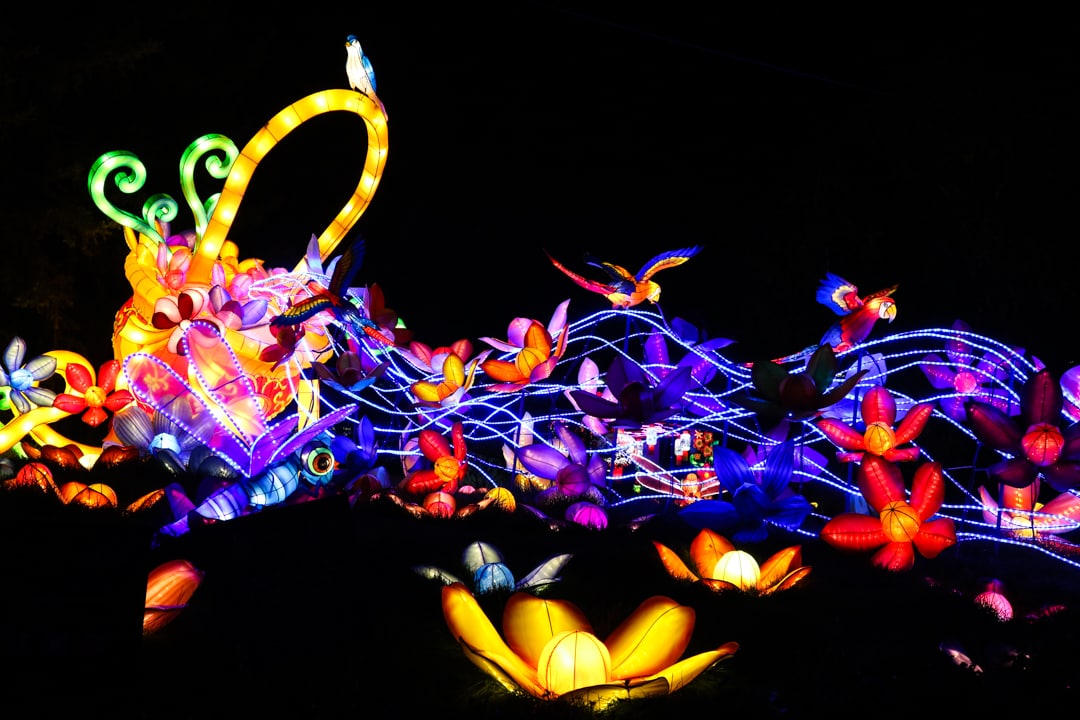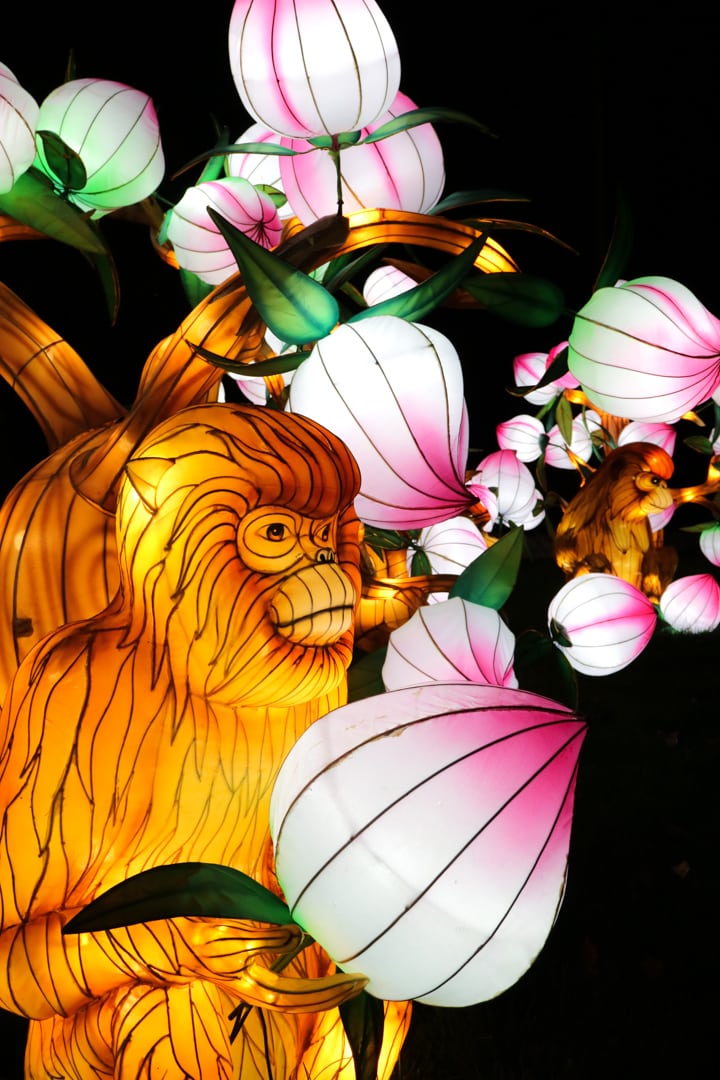 Production of these authentic Chinese lanterns
Creating these decorative lanterns is not an easy task. It is a two-country effort, with 55 artisans in China taking over 40 days to design and produce 260 lanterns that are being showcased this year! To set them up, 14 artisans have travelled from Zigong, China to Calgary to help with the big unveiling. They are a visual treat that takes a lot of hard work!
[bctt tweet="Come experience the magic of the colourful lanterns @calgaryzoo! #illuminasiayyc #yyc" username="fortwoplz"]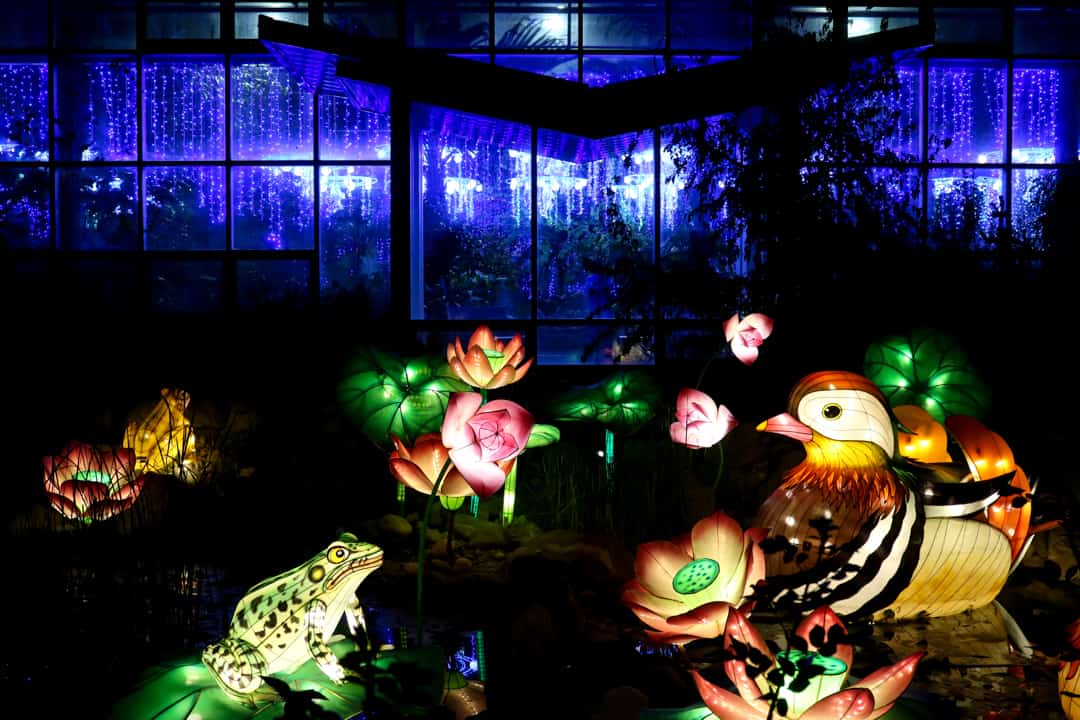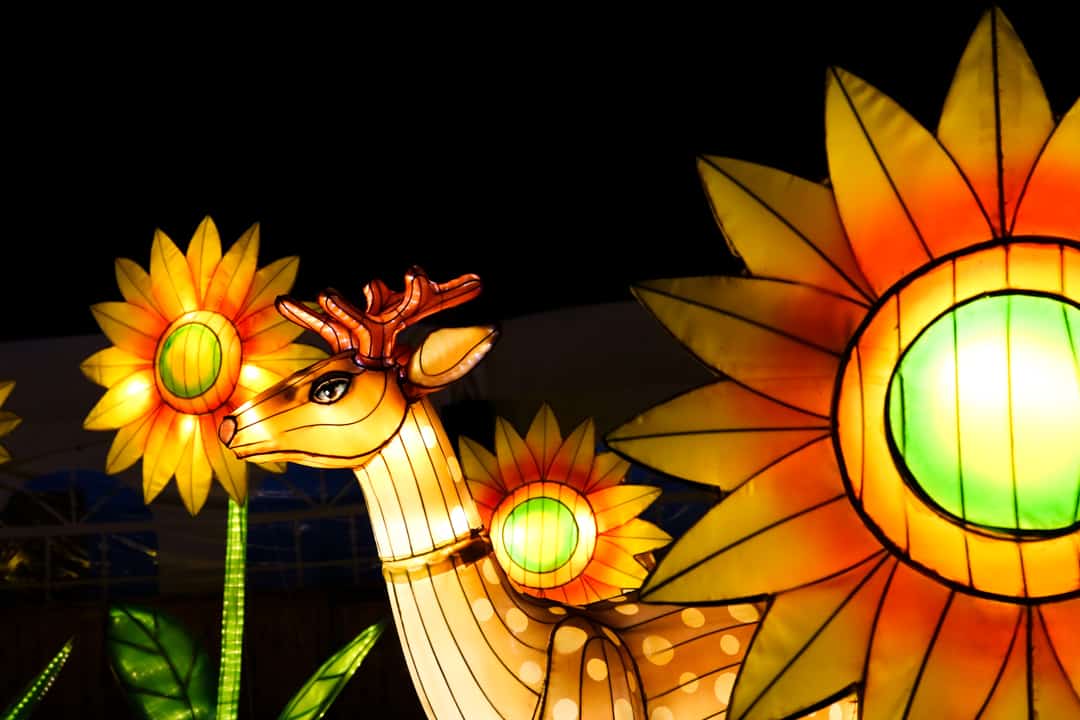 Entertainment & Activities
There is so much to see at Illuminasia so I highly recommend arriving early. Catch the 7:30 pm (kids-friendly) or 8:30 pm (for adults) shows at the main stage. The Journey of the Monkey Princess (free, 45 mins) will take you back to ancient China and see how the Monkey Princess combat ninja warriors. Be prepared – lots of actions are involved, including ninja battles, martial arts, dancing and acrobatics!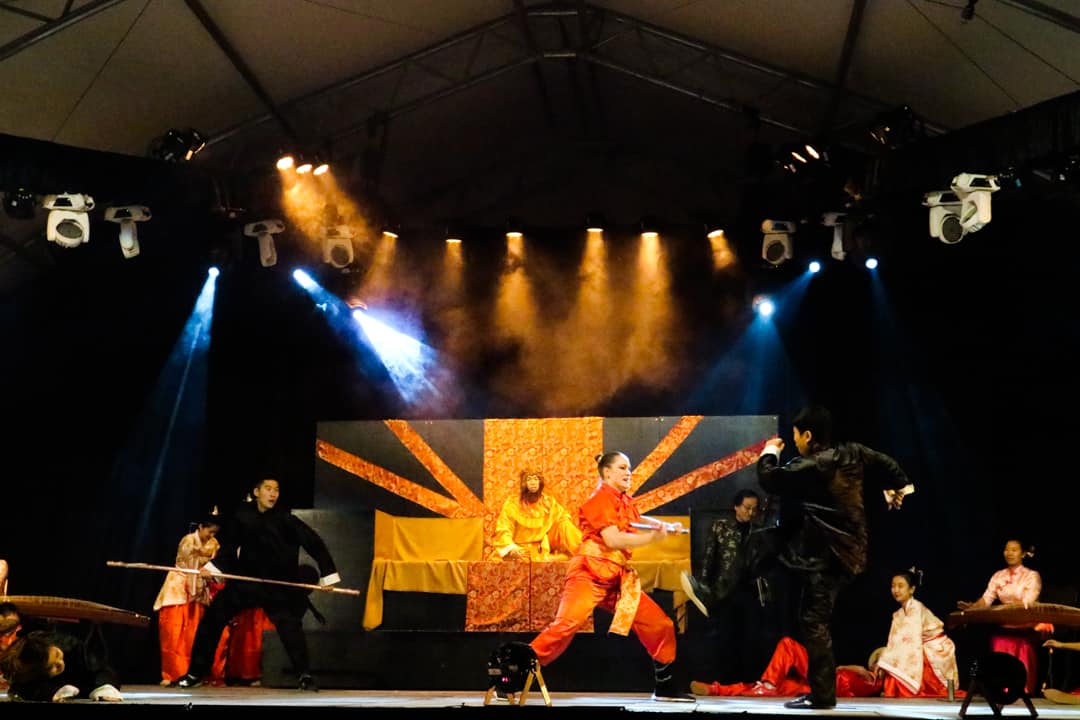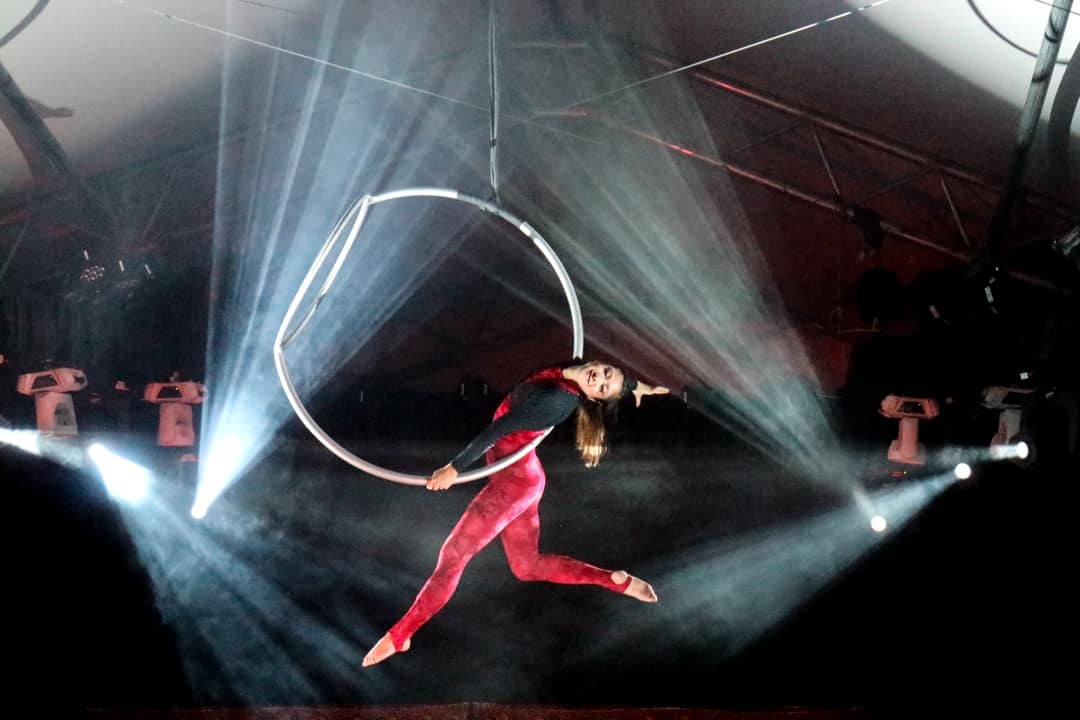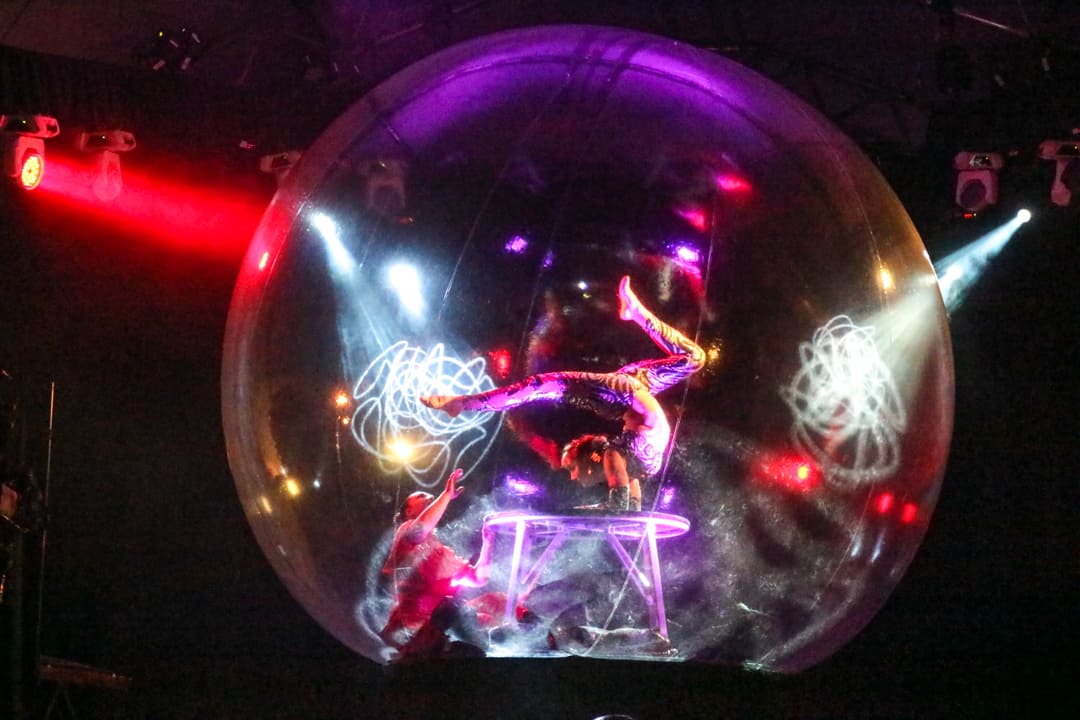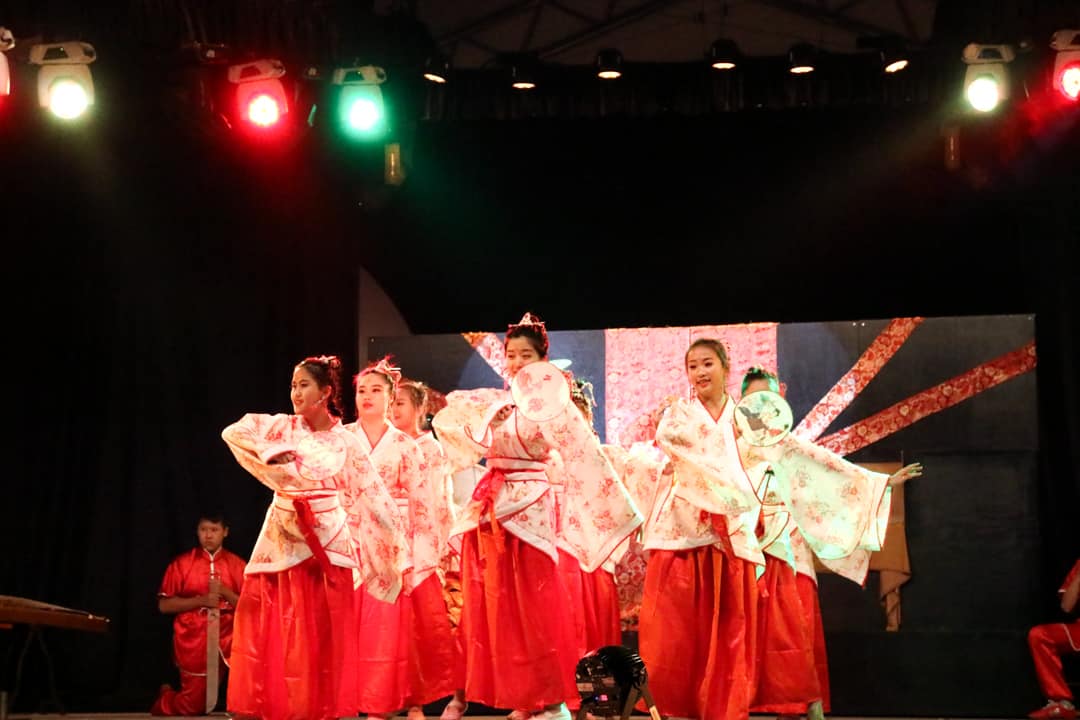 Several paid activities are worth considering if you'd like to get a fuller cultural experience. Four programs ($10~$20) are run each night: Chinese floral arrangement, Japanese woodblock print, Vietnamese lotus bloom, and Korean maedeup knotwork, each of which will give you a deeper understanding of that culture's art form.
Japanese woodblock print ($15, 25 mins) particularly sparked our interest. My friend and I managed to squeeze in some time to learn how to print our own woodblock and mount it onto a Japanese paper! The whole experience was fun and entertaining. We learned the proper way of woodblock printing and added our own creativity into it!
---
Are you a photographer, Chinese culture enthusiasts or animal lover? Then, this is an event you can't afford to miss. Come wander through the zoo and experience the magic of the colourful lanterns! The event lasts till October 16 and is only open to the public from Thursday to Sunday, 7 pm to 10 pm!
Pin it for later!