This site uses affiliate links and we may earn a small commission when you use our links and make a purchase without incurring additional fee yourself. Many thanks for supporting this website. Please see our disclosure page for more details.
If you search online for popular restaurants in Seattle, Serious Pie is always on the list. Known for its Neopolitan pizzas, it manages to attract curious diners who are willing to bear the long wait. Well, the fact that it is one of Tom Douglas' restaurants has also contributed to its popularity.
After attending PAX Prime, we dropped by and tried to get a table for 6. As expected, it was extremely busy at peak dinner hours. The restaurant was also quite small. To have a large table cleared up, we waited for at least half an hour.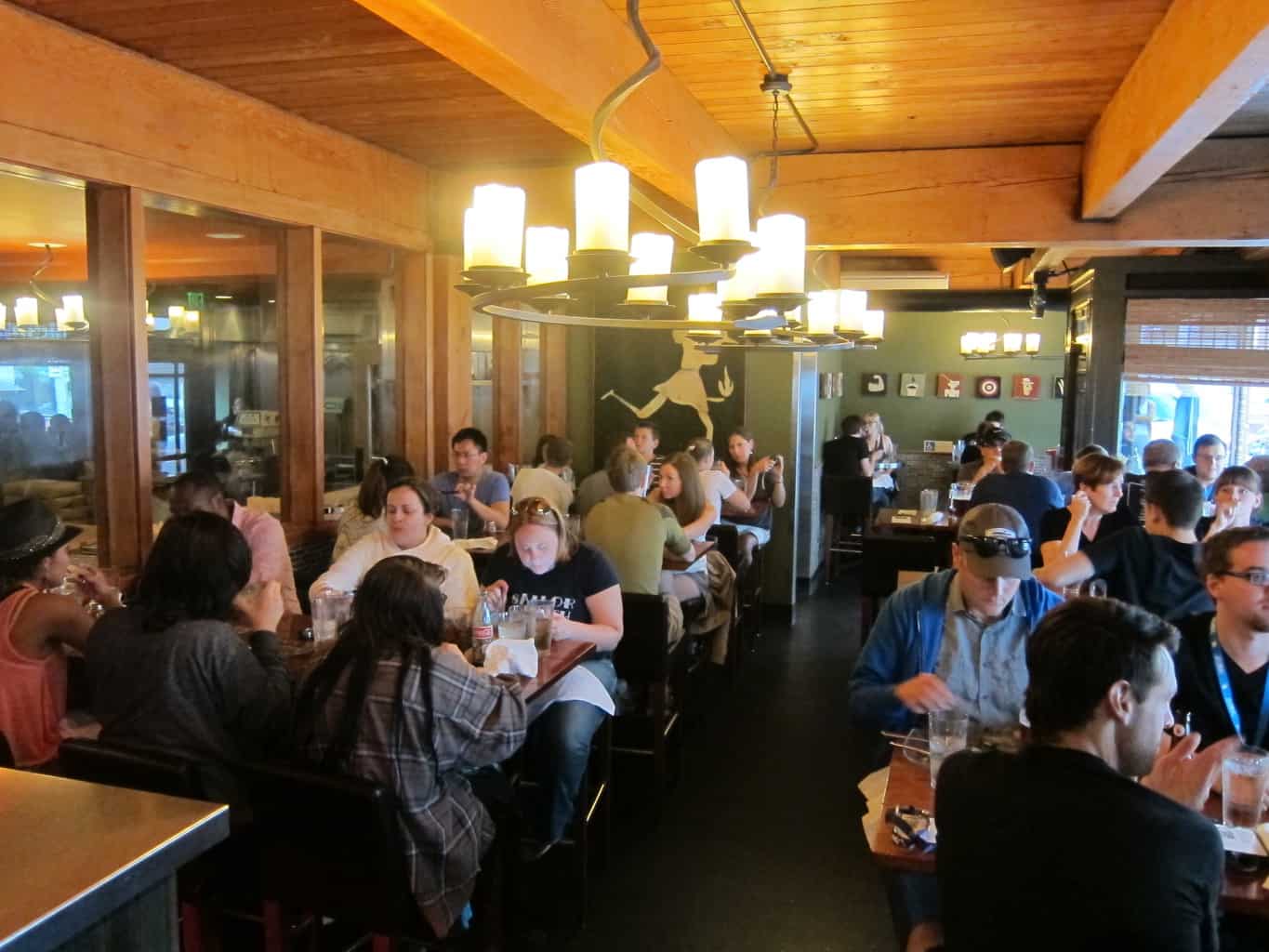 We ordered 4 pizzas to share as a big group and that was just enough to make everyone happy.
All their pizzas were made in a 600 degree, stone-encased, applewood burning oven. They came in oval shape with the crust thin, crispy and slightly charred. In comparison to traditional pizzas, I noticed that they used less sauce, making their pizzas more like a thin bread.
The buffalo mozzarella pizza (USD$16) was similar to margarita pizza, topped with tomato sauce and fresh basil. It had a relatively mild taste. Quite ordinary.
Similarly, the penn cove clams pizza (USD$18) were also quite mild. Besides a few clams, the pizza was topped with pancetta tesa, lemon thyme and grated cheese. Nothing really stood out.
The soft eggs pizza (USD$17) was an interesting invention. The rich gooey yolks, mildly salty smoked prosciutto, pecorino sardo cheese and bountiful bitter arugula created a unique combination. Full marks on creativity, but not my cup of tea.
The only pizza that satisfied my taste buds that evening was the sweet fennel sausage pizza (USD$17). It had a stronger flavour than other pizzas. The perfectly spicy sausage, roasted peppers and provolone cheese blended well and gave me a delicious experience.
In my opinion, the restaurant was overrated and overpriced. I wouldn't want to go back again, especially to wait in line just for ordinary tasting pizzas.