This site uses affiliate links and we may earn a small commission when you use our links and make a purchase without incurring additional fee yourself. Many thanks for supporting this website. Please see our disclosure page for more details.
Our Eastern Canada trip kept me very busy for the past few weeks with all that photo editing and writing. I couldn't believe it has been a month since I last wrote about Calgary restaurants! While it is true that the stunningly delicious food in Toronto and Montreal has demotivated me from exploring new eateries in Calgary (for now), I want to share with you a new restaurant on Stephen Avenue that I've been meaning to try weeks ago since it opened: Klein/Harris!
Restaurant scene in Calgary is like a revolving door, businesses shutting down and popping up all the time. With the recession continues taking its toll on the economies of Calgary, it was no surprise when Home Tasting Room closed its door in late 2015. Rising from the ashes of the dearly departed Home Tasting Room is Klein/Harris, which operates Truth North dining concept.
Run by chef James Waters and mixologist Christina Mah, the restaurant celebrates coast-to-coast Canadian cuisine using only seasonal ingredients sourced from Canadian producers. From fresh seafood, mouth-watering meats to exciting cocktails, food lovers would be able to enjoy a truly "made in Canada" culinary experience!
[bctt tweet="For a truly "Made in Canada" culinary experience, @KlnHarris is the place to go! #yyc #yyceats" username="fortwoplz"]
Klein/Harris is housed in a modern, comfortable, and visually captivating space. Split in half, the restaurant distinguishes between a classic table-and-chair dining area (Klein) and a relaxing lounge section with velvet leather couches and coffee tables (Harris), the names of which were given after the two former premiers – Ralph Klein and Mike Harris. The idea is to create an inviting atmosphere that blends casual relaxation and utter elegance. Adorned with cardboard animal heads and shades of soft grey, Klein/Harris gave the room a bit of that rustic vibe and a playful side.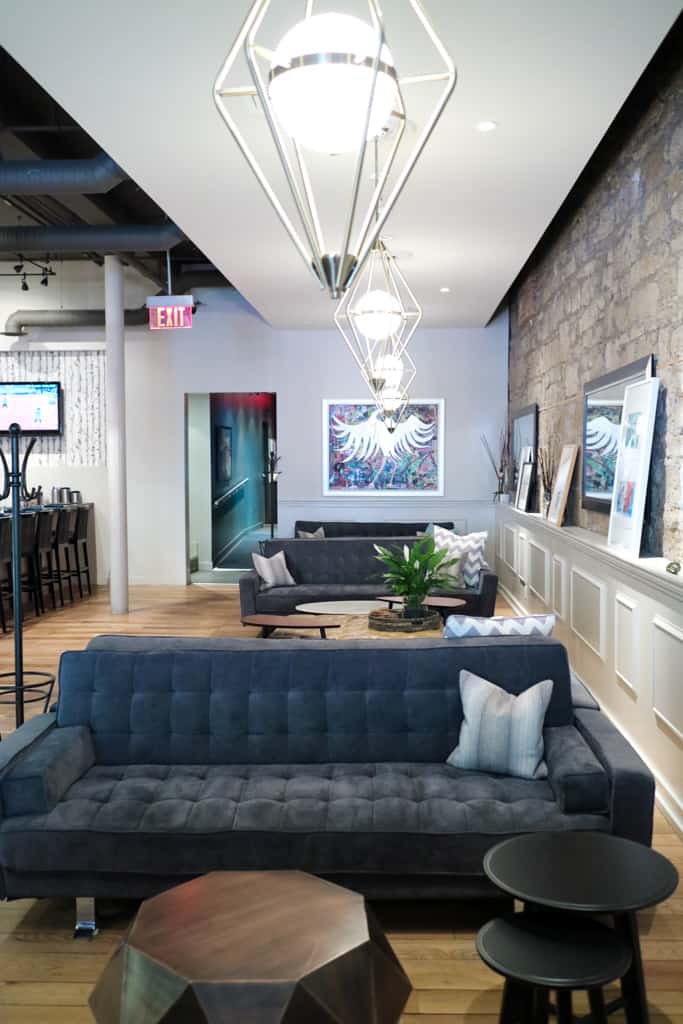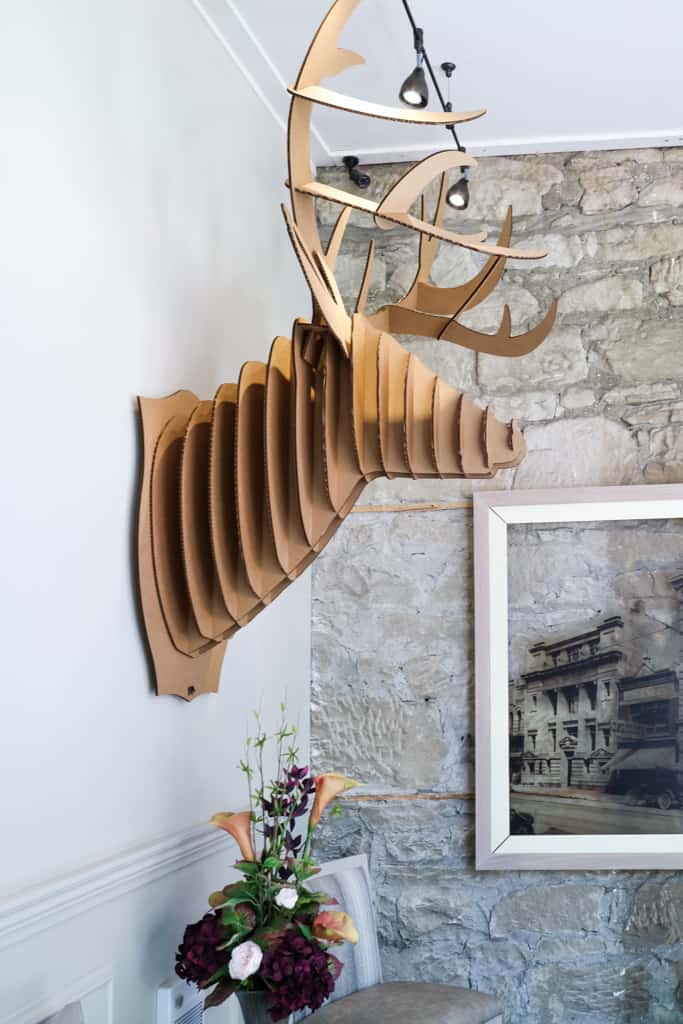 One Punch Lunch
Klein/Harris is an ideal choice for those who want to keep their lunch date a casual and relaxed affair. I personally recommended taking advantage of their one punch lunch ($16), serving from Monday to Friday 11am to 2pm. The set comes with a daily feature, a choice of side, mini butter tarts, and coffee or mocktail. It's a steal!
On the day of our visit, the kitchen dished out housemade pork burger as the main. Made from pork loin and pork belly, the patty was a savoury delight with a crispy outer char that gave the meat a mouth-feel and a tender and juicy interior that we could sink our teeth into. What really set this burger apart was the smoked onion jam that rendered a beautiful, sweet caramelized flavour. For the side, I opted for butternut squash and corn soup. Accented with a hint of tomato, the soup was full of summer flavour with delicious creamy goodness and natural sweetness all in a bowl! The meal ended perfectly with butter tarts, a Canadian quintessential dessert, of which the sweet, smooth filling and flaky crust made us happy.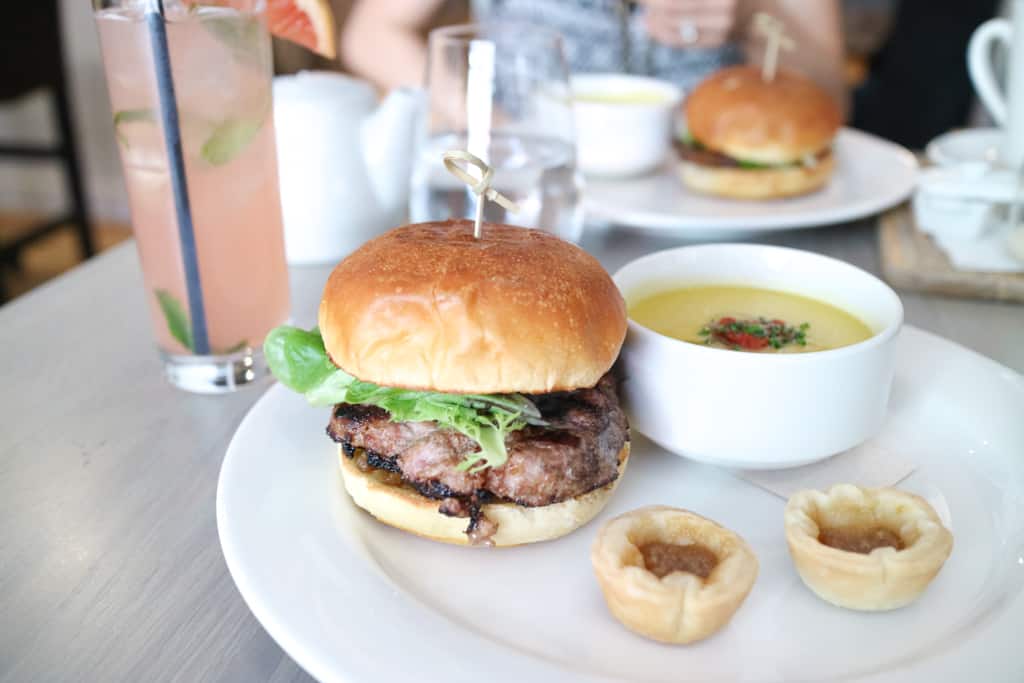 On a hot summer day, a glass of virgin grapefruit mojito is the way to go. The pink drink released minty fresh, puckery and slightly sweet flavours that sure hit the spot this summer!
Conclusion
To experience authentic Canadian flavours, Klein/Harris is the place to go. The restaurant did a fantastic job showcasing modern Canadian cooking with seasonally-selected ingredients in a deliciously creative way. We will be back soon to sample its dinner offerings!