This site uses affiliate links and we may earn a small commission when you use our links and make a purchase without incurring additional fee yourself. Many thanks for supporting this website. Please see our disclosure page for more details.
I cannot tell you how much I LOVE the cafes and dessert shops in Asia. Not to mention the spectacular-looking desserts, most cafes express a unique personality. What's better way to enrich your day than surrounding yourselves with desserts and coffee? Even if you're alone, sitting in a cafe can bring peace and inspiring ideas to your mind 😉
In Seoul, you could find a coffee/dessert shop every 100 meters. They are ubiquitous. Even though popping in on cafes and dessert spots weren't the main goal of our trip, we found a few that are well worth a visit!
Ya Kun Coffee & Toast: For some reason, when we were in Seoul, Kev had a sudden craving for kaya toast, a well-known breakfast dish in Singapore and Malaysia that is prepared with kaya (coconut jam), sugar, coconut milk, eggs, pandan, and margarine or butter. He begged me to find him a place in Seoul that serves it. (Yes, in Seoul. Was he out of his mind??) Without any expectation, I searched online for a spot that would satiate Kev's weird craving. Surprisingly, there is really a cafe in Seoul that offers delectable kaya toast, giving people a perfect dose of nostalgia.Founded in Singapore, Ya Kun has expanded into multiple countries in Asia to make it accessible for foreigners to experience a Singaporean style breakfast or for Singaporeans to have a fix of kaya toast.

Toasted bread enveloping chucks of salted butter and a generous spread of kaya – it is the perfect snack that goes very well with a cup of local coffee or tea! The toast was so soft and crunchy – it's melt in your mouth goodness! The salted butter counteracted the sweetness of the kaya jam perfectly. I promised you that you would fall in love with kaya jam instantly 🙂
About Ya Kun Coffee & Toast – Seoul Financial Center Branch
Address: 136 Seoul Finance Center Sejong-Daero, Jung-Gu, Seoul
Tel: 02-775-1105
Website: http://yakun.com/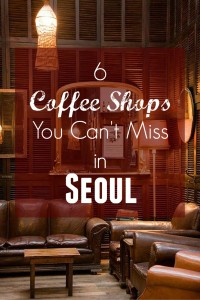 ---