This site uses affiliate links and we may earn a small commission when you use our links and make a purchase without incurring additional fee yourself. Many thanks for supporting this website. Please see our disclosure page for more details.
Last year, Kev and I visited Central America for the very first time and celebrated our anniversary in Costa Rica. This year, we were back again, but in Guatemala, the heart of the Mayan world – thanks to Visit Guatemala and Expedia!
Guatemala surprised us with its rich history of ancient Maya civilization and its colonial past. Packed with cultural, scenic, and historical highlights, the trip is one that we will never forget. Now, let us show you what to do in Guatemala on your Central America vacation!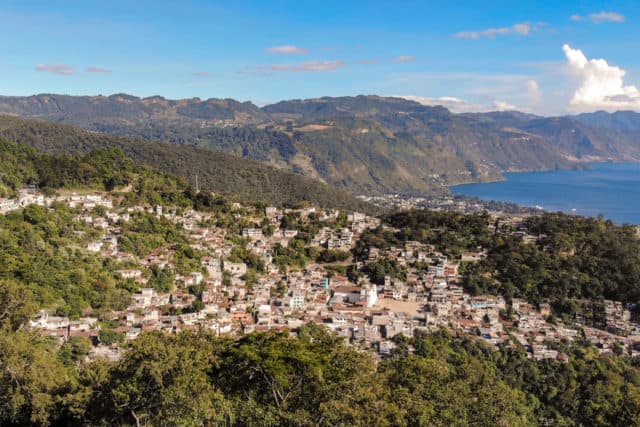 1| Soak up the Rich Colonial History of Antigua
Oh, Antigua. It is so charming and picturesque that once you settle in, you will never want to leave!
Beautifully preserved in the highland of Guatemala, Antigua has a similar feel to San Miguel de Allende in Mexico. Its winding cobblestone streets, colorful homes, and historic landmarks provide a glimpse into Guatemala's colonial past. But unlike San Miguel de Allende, Antigua is set in a volcano-rimmed valley, with three volcanoes (Fuego, Acatenango, Agua) in its vicinity!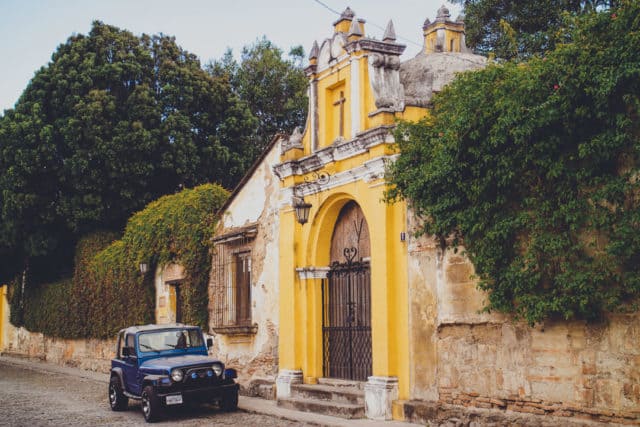 Also worth noting is that this near 500-year-old city was once the colonial capital of the Spanish Empire in Central America. Today, you can still find an impressive number of colonial relics in Antigua, which has helped Antigua earned the UNESCO designation.
[irp posts=7573]
Before you leave, don't forget to catch a bird's eye view of the city at Cerro de la Crus (Hill of the Cross), snap a photo of the iconic Arco de Santa Catalina (Arch of Santa Catalina), explore the many churches in Antigua, and learn how to make tortillas!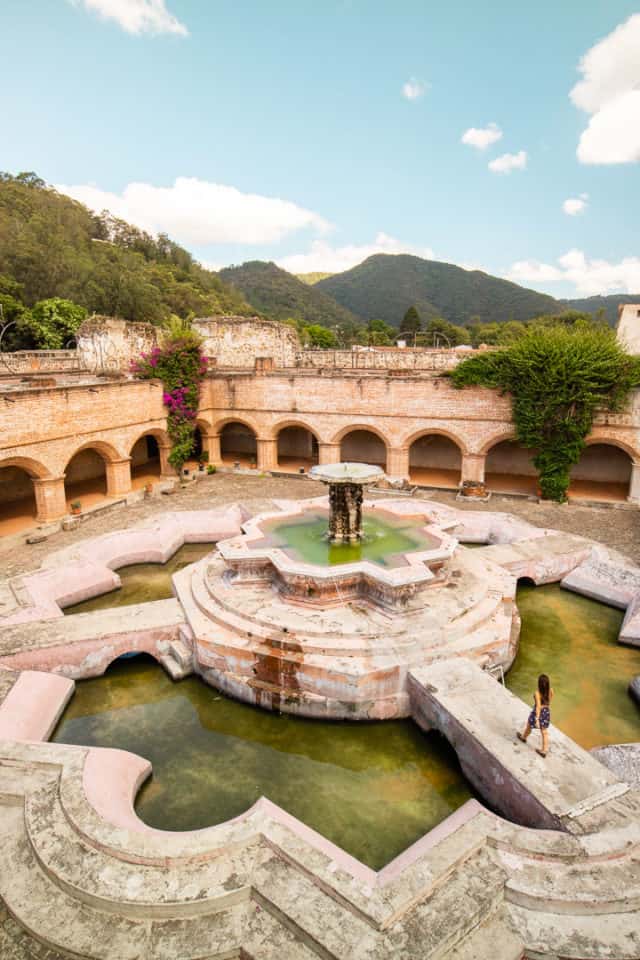 2| Have a Taste of Guatemalan Coffee and Chocolate
What is Guatemala known for? There are many answers to this question, but you can't leave Guatemala without tasting 2 things – coffee and chocolate!
Guatemala is blessed with unique conditions, particularly nutrient-rich soil, high altitudes and temperate climate, which are perfect for coffee and cacao production. For this reason, Guatemala consistently ranks one of the top 10 coffee producers in the world.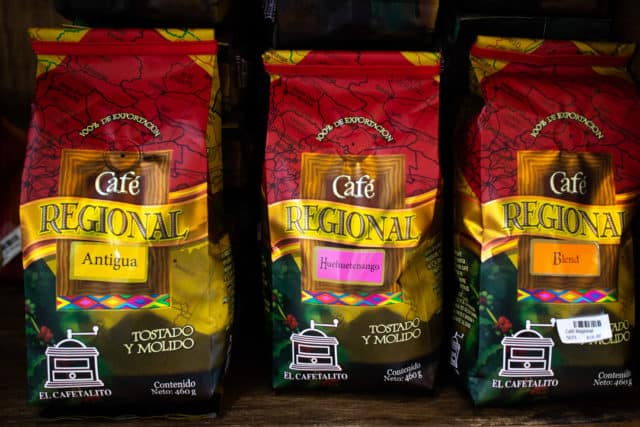 Because 98% of the coffee is grown in shade, Guatemalan coffee is distinctly rich and flavorful. Coffee produced in Antigua, Huehuetenango and Atitlan are the most popular.
Antigua coffee comes with a spicy and smoky flavor profile. Huehuetenango coffee, in contrast, is sweeter and fruitier. If you prefer a brighter, aromatic cup, try Atitlan coffee, best known for its citrusy and floral overtones.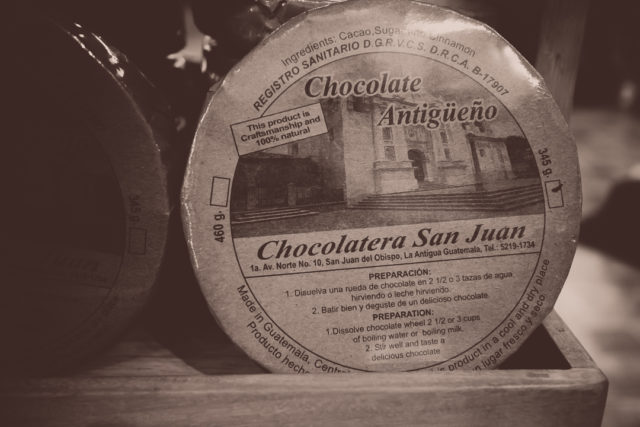 For chocolate lovers, Guatemala is a sweet heaven. The varieties of cacao beans grown in Guatemala are trinitario and criollo (the highest quality, most sought after cocoa beans by chocolatiers!). Its aromatic taste and nutty notes will make you forget everything else.
[irp posts=7545]
Note: Café hopping and chocolate tasting are our favourite things to do in Antigua, Guatemala. Make sure you stop by ChocoMuseo. The chocolate museum is a treat to the taste buds – not only does it sell many cacao products and it even offers chocolate workshops and cooking classes!
3| Discover the Importance of Jade in the Mayan History
Jade has been long associated with the Chinese culture, reserved only for the royal family and nobility. But do you know that this imperial gem is also revered in the ancient Maya world?
To the Mayans, jade was a highly prized gemstone, symbolizing vitality, fertility and power. It was valued for its healing properties and was often used in sacred ceremonies and wellness rituals.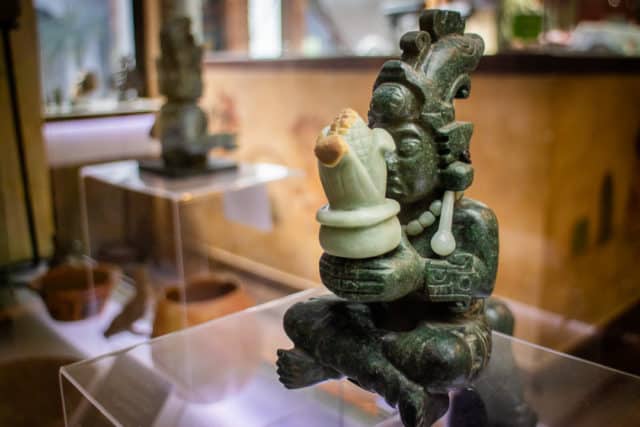 A tour at a jade museum will introduce you to Guatemalan jade, traditional carving techniques, and colour variations. You will also get a quick history lesson on the ancient Mayan beliefs and a chance to see the figurines, statues of ancient Mayan gods, and jewelries crafted by the Mayans!
4| Explore the Scenic Lake Atitlan
To get close to Guatemala's magnificent landscapes, a visit to Lago de Atitlan (Lake Atitlan) will not disappoint.
Three towering volcanoes (Atitlan, Toliman, and San Pedro) surround the lake, combined with the vast blue waters, making the scenery almost unreal. No wonder Lake Atitlan is one of the best places to visit in Guatemala!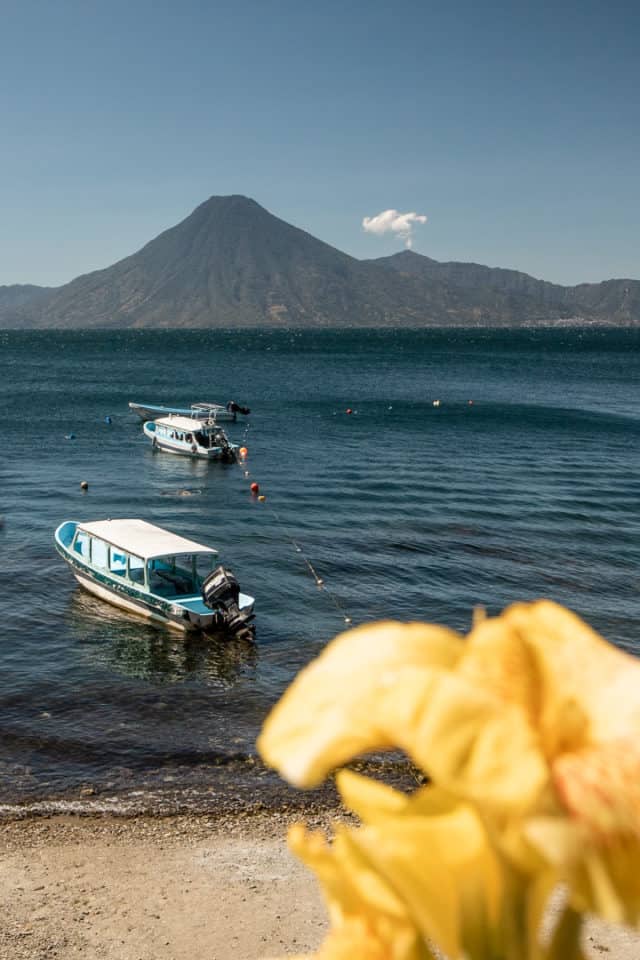 There's no shortage of things to do in Lake Atitlan. Paragliding, boat cruise, and a hike through Atitlan Natural Reserve are just a few examples of the many things you can do there.
Our favourite was visiting the Mayan villages.
Lake Atitlan is encircled by 13 small villages, each with its own characteristics. Panajachel is the main hub and the largest tourist town. From there, you can access other smaller Lake Atitlan towns by boat, car, or tuk-tuk (taxi). Santa Catarina Palopo, famous for its colorful buildings, is an absolute must-see!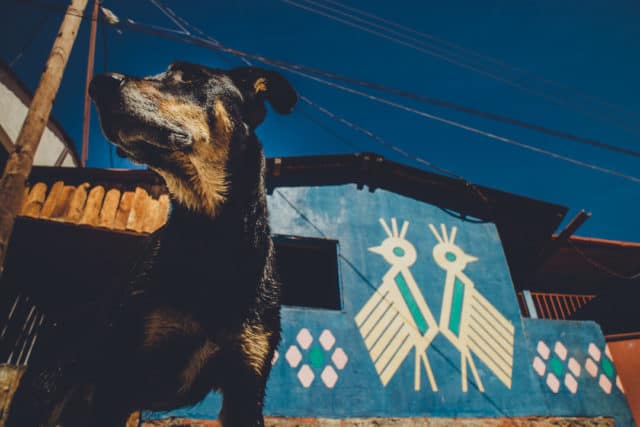 5| Unlock Tikal National Park,the Capital of Maya Civilization
A trip to Guatemala is not complete without a visit to Tikal, the world's largest Mayan ruins.
The Mayan ruins of Tikal are an impressive sight that will make your jaw drop, but at the same time, leave you with a million questions. It is difficult not to wonder: How was the Mayan architecture built? Why was Tikal built at this location? What was the purpose of each complex?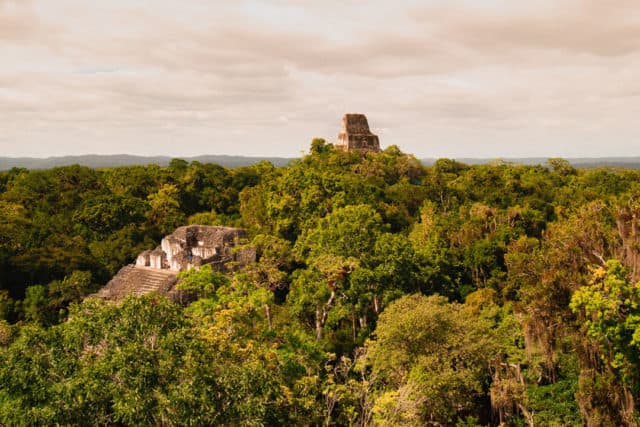 If you're curious like us, we suggest hiring a local guide for your Tikal tour. It is simply fascinating to hear stories of the ancient Mayan culture and the traditional way of life. Through storytelling, you will relive a part of the ancient history.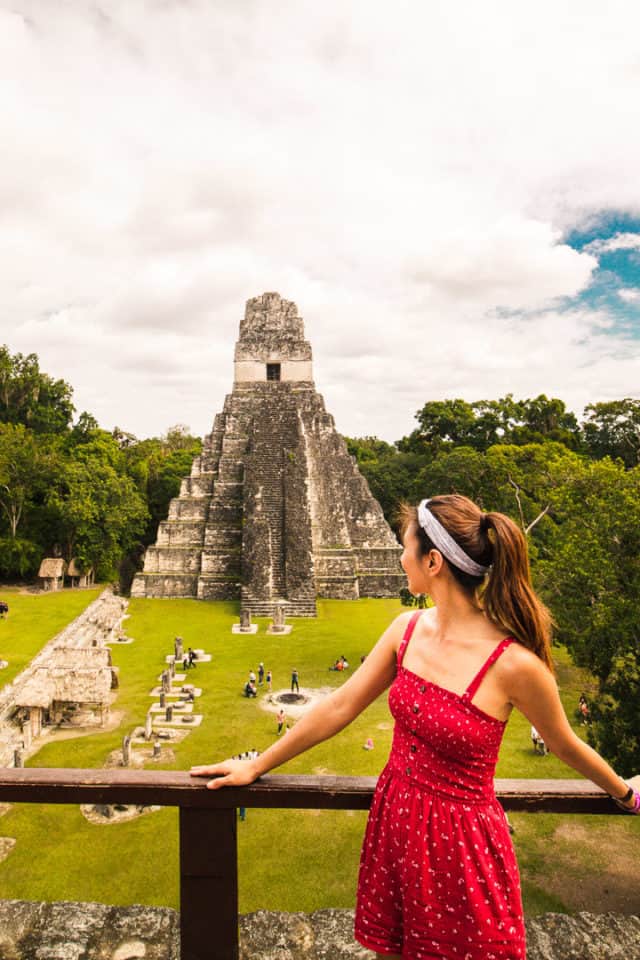 Besides historical remains, Tikal is home to many wildlife. As you walk deep into the jungle, you will hear birds chirping and monkeys growling. So, keep an eye out for toucans, parrots, coati, spider monkeys, and howler monkeys!
6| Roam Around the Charming Town of Flores
If you're visiting Tikal, it is likely you are flying into Mundo Maya International Airport just outside of Flores.
Often referred to as the gateway to Tikal, the island of Flores is a stopover destination for many tourists. But this quiet town has much to offer.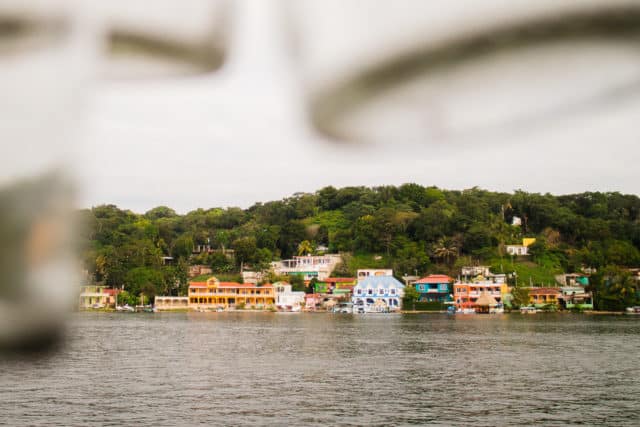 Why not spend a few hours cruising around Lake Peten Itza and enjoying the beautiful vista? Take a stroll down the charming streets? Catch a boat across the lake to visit the town of San Miguel? Or go on a canopy walk or ziplining at Ixpanpajul Nature Park?
From Flores, you can also visit other Mayan ruins, including Yaxha, Nakum and Uaxactun.
[irp posts=7932]
7| Challenge Yourself with a Hike up the Pacaya Volcano
Up for an adventure? Hike an active volcano!
A pair of sturdy hiking boots, plenty of water and a belief in yourself are all you need to conquer the challenge.
The trek to the summit of Pacaya Volcano is moderately strenuous. The path is quite steep and covered mostly with loose volcanic ash and gravel. But once you make it to the summit (after approximately 2 hours), you will be rewarded with breathtaking views of the neighbouring volcanoes and some delicious volcano-roasted marshmallows!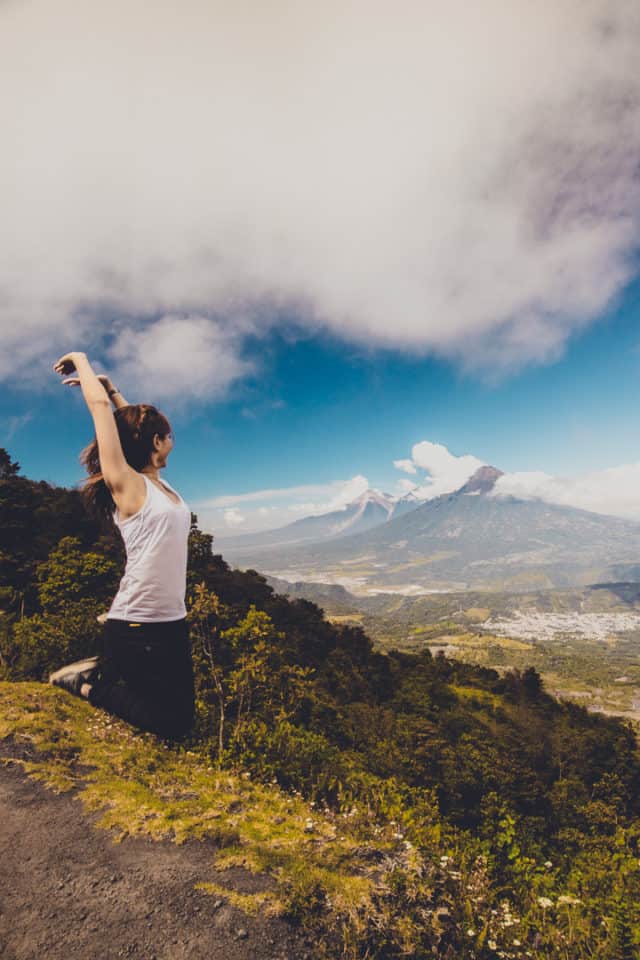 To see glowing lava, visit after dark or camp overnight.
Note: Given that it is an active volcano, there are some risks involved. That's why the Pacaya National Park makes it mandatory to hire a local guide who knows the path and the danger.
Another active volcano is Acatenango, which is a little closer to Antigua. It is a bit more rough, but offers a completely different scenery. For more information, check out this article on what it takes to hike the Volcano Acatenango.
---
Getting Around in Guatemala
The best way to explore Guatemala is by car. You can rent a car at La Aurora International Airport at Guatemala City, which is served by major car rental companies such as Avis, National, Enterprise, and Alamo.
Lake Atitlan and Pacaya Volcano are within driving distance from Guatemala City and Antigua, so it is possible to do day trips.
From Guatemala City to Tikal, it takes more than 8 hours to drive. The other option is taking a plane ride, which will cut the travel time down to 1 hour. Multiple flights, operated by Avianca or TAG, are scheduled throughout the day from Guatemala City to Flores.
If you prefer to travel in style and comfort, hire a tour operator so you can leave all the hassle behind!
Recommended Hotels in Guatemala
Guatemala City and Antigua serve as a good base for your trip to Guatemala.
Luxury Hotels in Guatemala City
In Guatemala City, we recommend Hyatt Centric Guatemala City, located only minutes away from La Aurora International Airport. This chic hotel is the newest in the Zona 10 district and comes equipped with a rooftop pool, 24-hour fitness center, a fine-dining restaurant, a café, and a rooftop bar! Every corner is thoughtfully designed with vibrant colours – we loved it!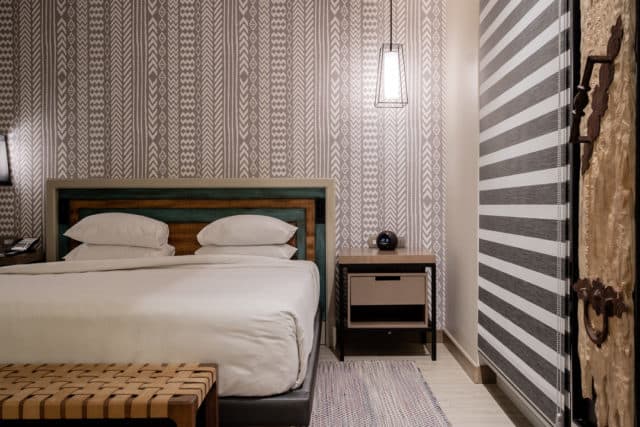 Alternatively, Real InterContinental Guatemala is a wonderful option, hosts 4 different concept restaurants on property! As a member of IHG Rewards Club, you will also get excess to the exclusive lounge.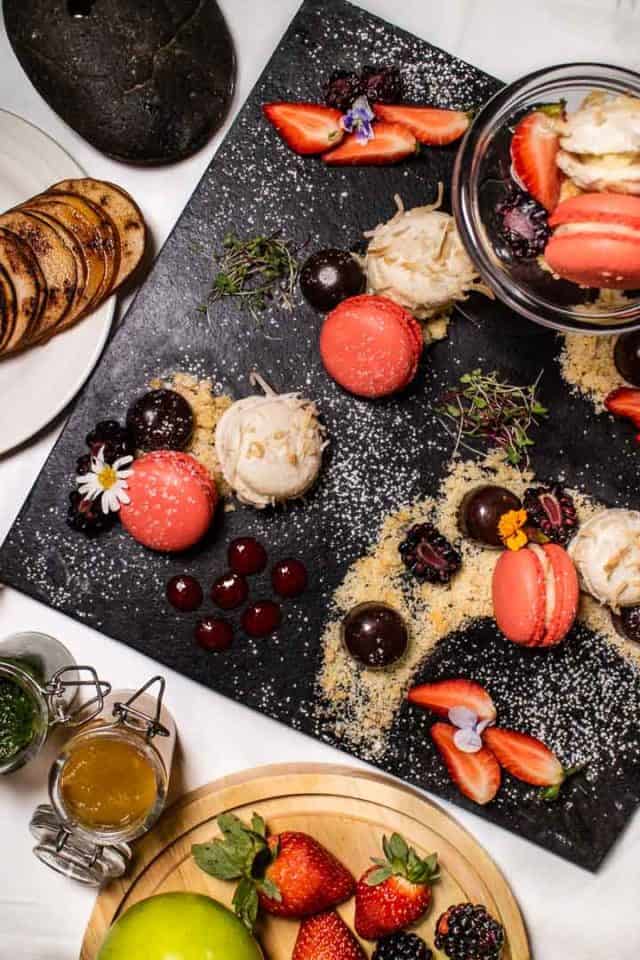 Luxury Hotels in Antigua
Looking for a stylish accommodation instead of a chain hotel? Antigua is your best bet.
Many of the hotels in Antigua, Guatemala were housed in converted colonial buildings.
Hotel Los Pasos is a charming boutique hotel that stole our heart. With only 17 guest rooms, it lends an intimate, exclusive feel. The idyllic courtyard garden, coral coloured wall, and vintage furniture made us feel as though we'd been transported back in time.
For a more elegant and upscale setting, consider Hotel Camino Real Antigua. This enchanting colonial-style hotel has all the amenities you look for in a luxury hotel. Their outdoor jacuzzi, a spa, a sauna, and a gym are there to help you reset and recharge!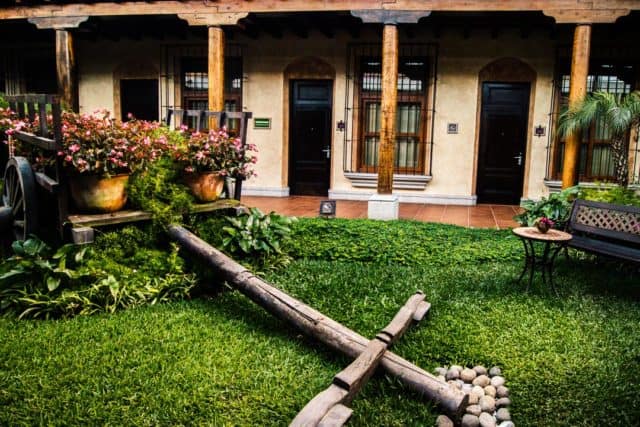 Luxury Hotels in Flores/Tikal
Day trips to Tikal are possible, but if you prefer to take it slow and easy, we would recommend staying overnight in Flores or Tikal.
Las Lagunas is a highly rated luxury hotel in Flores, Guatemala.
In Tikal National Park, your choices are more limited. Jungle LodgeHotel in Tikal, Guatemala allows you to explore the natural wonders and Mayan ruins without missing out on comfort.
For bookings, please visit Expedia Guatemala.
FAQ: Is Guatemala Safe?
Yes, generally speaking. On our trip, we never felt unsafe.
As a general rule, exercise common sense and take precautions like you would in any other country. Don't travel after dark, stay up to date with local media, and keep your valuables safe. Most important of all, be vigilant.
If you're planning to visit active volcanoes, make sure to check Earth Alerts and consult local tour guides in advance.
---
We hope these activities have piqued your interest in visiting Guatemala. With so much to offer, it is not difficult to understand why it is one of the best places to visit in Central America!