This site uses affiliate links and we may earn a small commission when you use our links and make a purchase without incurring additional fee yourself. Many thanks for supporting this website. Please see our disclosure page for more details.
Welcome back, fellow urban explorers! Stephy and I have received excellent feedback after the launch of our first chapter on Inglewood. We're so glad you enjoyed and have come back for more! For the second post, we are featuring East Village, an up and coming urban community found east of downtown Calgary. Come on in and explore with us!

About East Village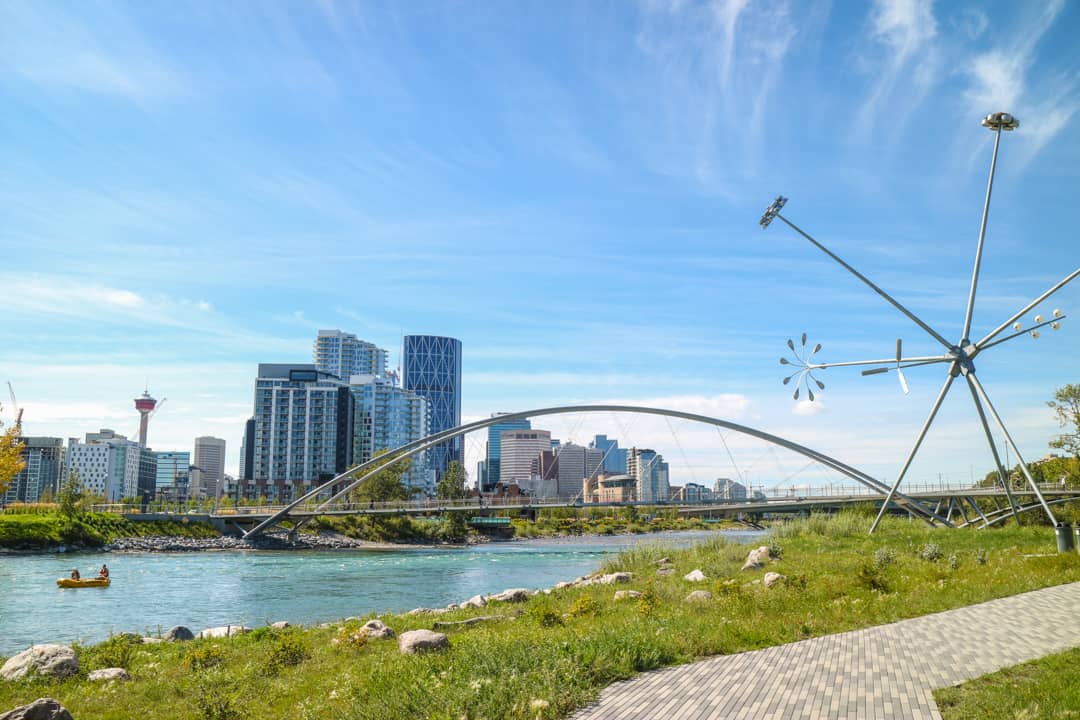 If you ask Calgarians what they thought of East Village 2 years ago, they would've strongly advised you to stay away from this sketchy part of downtown.  "Poverty", "homelessness" and "crime" are the stigma often associated with this once-old-and-rundown neighborhood.
In 2007, the city began looking into revitalizing East Village with a vision of transforming it into an unique, appealing and people-friendly urban environment.
Today, East Village is reborn as a modern day urban paradise, offering some of the city's best dining, recreation, shopping and living spaces. Now, let us show you the trending places to hangout in this community!
01| Simmons Building
What started off as a historical factory warehouse became something so vibrant after a restoration in 2008. Situated along Riverwalk, Simmons is one of the best places to grab a coffee and enjoy the beautiful river view. Home to our local culinary gems, such as Phil + Sebastian Coffee Roasters, Sidewalk Citizen Bakery and Charbar, this beautiful landmark preserves lots of heritage and history while bringing in new urban spots for city dwellers to hangout.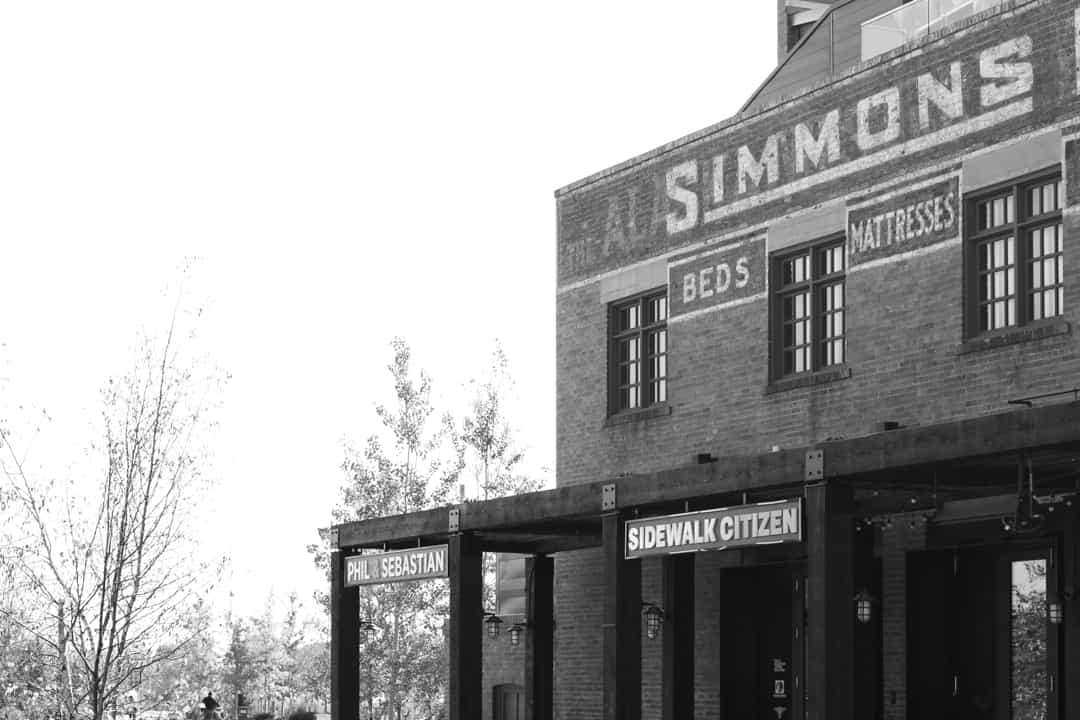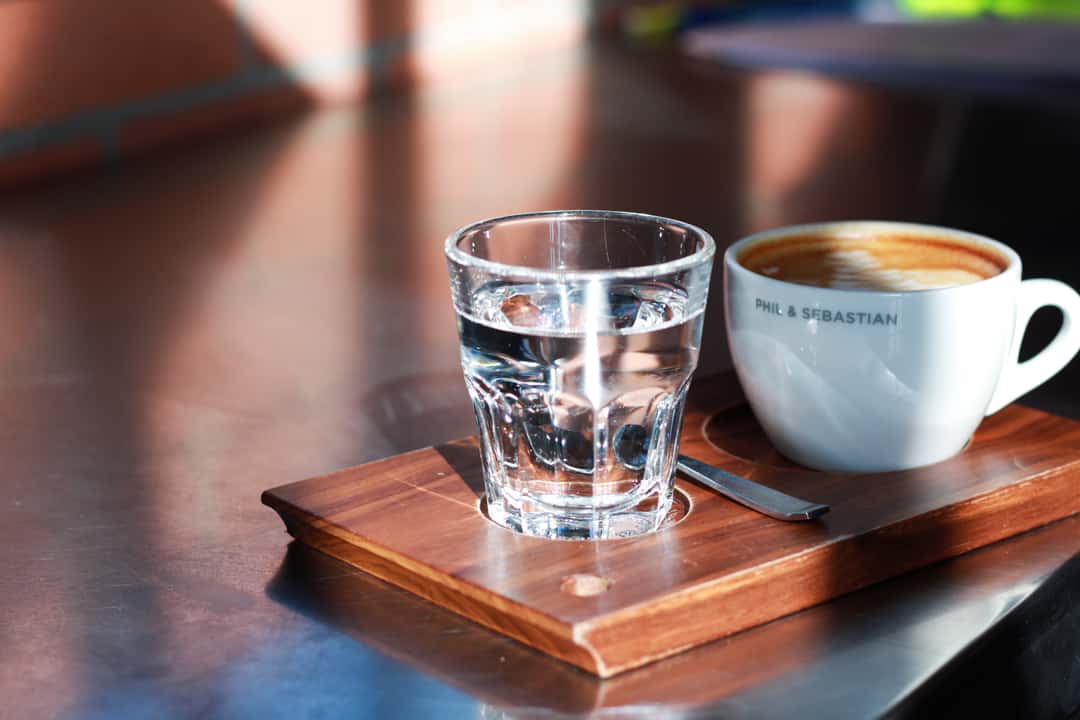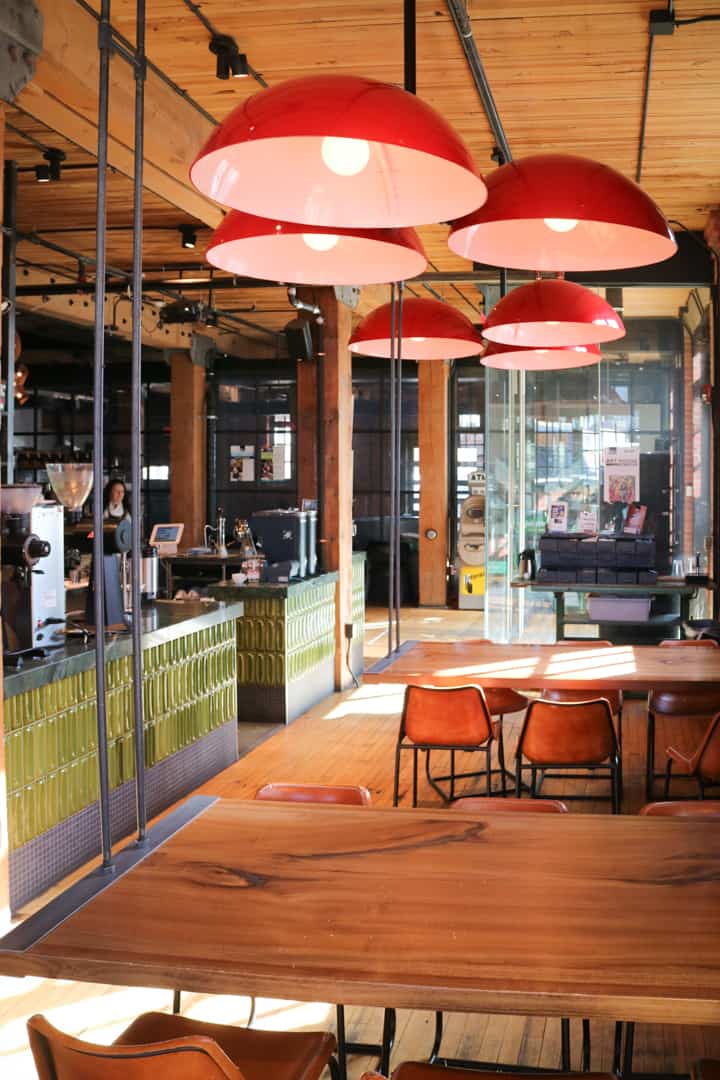 02| St. Patrick's Island
Opened in the summer of 2015, this 30-acre beautifully landscaped urban park is one of Calgary's newest inner city attractions. Located in the middle of the Bow River, St. Patrick's Island features remarkable views of downtown Calgary, a natural wetland habitat, picnic grove, amphitheater, playground, walking trails and plenty of trees. It's a quiet oasis away from the hustle and bustle of the city life.
[bctt tweet="Venture into @EastVillageYYC & spend an afternoon at these trending places! #yyc #yycliving" username="fortwoplz"]
03| Celebration Square
Celebration Square, or C-square, is a central urban plaza located on 4th Street and 7th Ave, close to the LRT line. The space is designed with a stretch of wooden benches and a series of aluminum fins, which illuminates as the train passes by and diminishes as the train leaves the area. The innovation and motivation of this park is dynamic and ideal, making it a great centrepiece to the public. Its addition is made for the citizens to take a breather and enjoy the day, which we found to be a very nice touch to the community.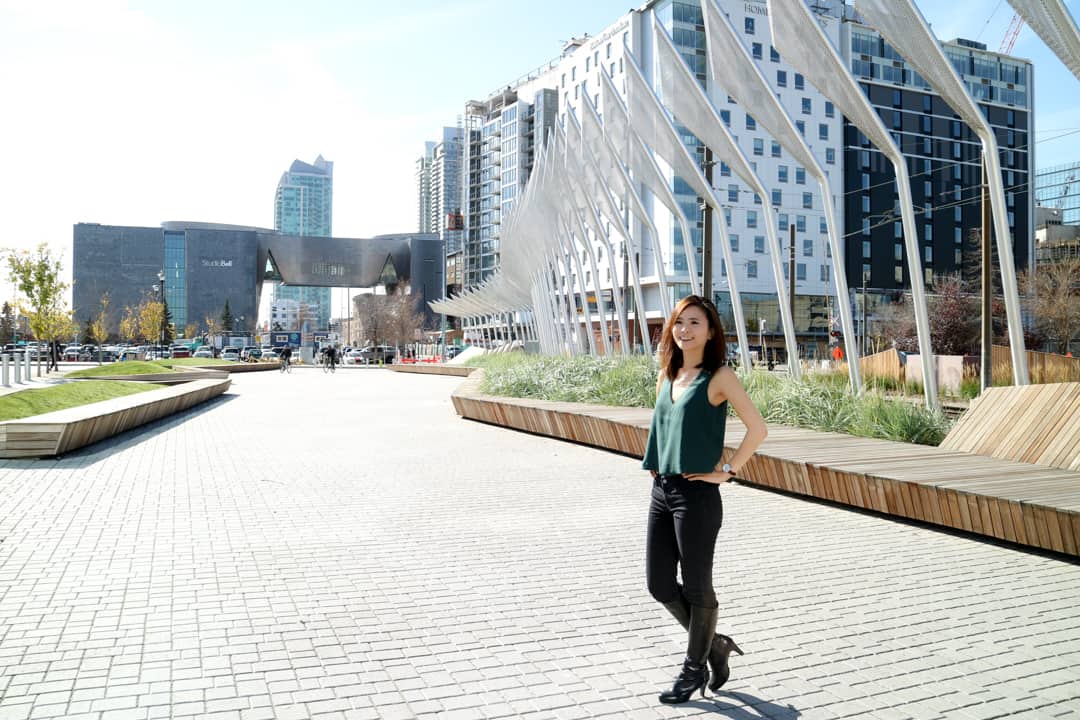 04| Studio Bell
This 160000-sq-ft state-of-the-art facility is the newest cultural landmark for Calgary and Canada. Studio Bell is many things: a performance hall, recording facility, broadcast studio, live music venue and museum, with a mission to connect visitors with Canada's rich musical history.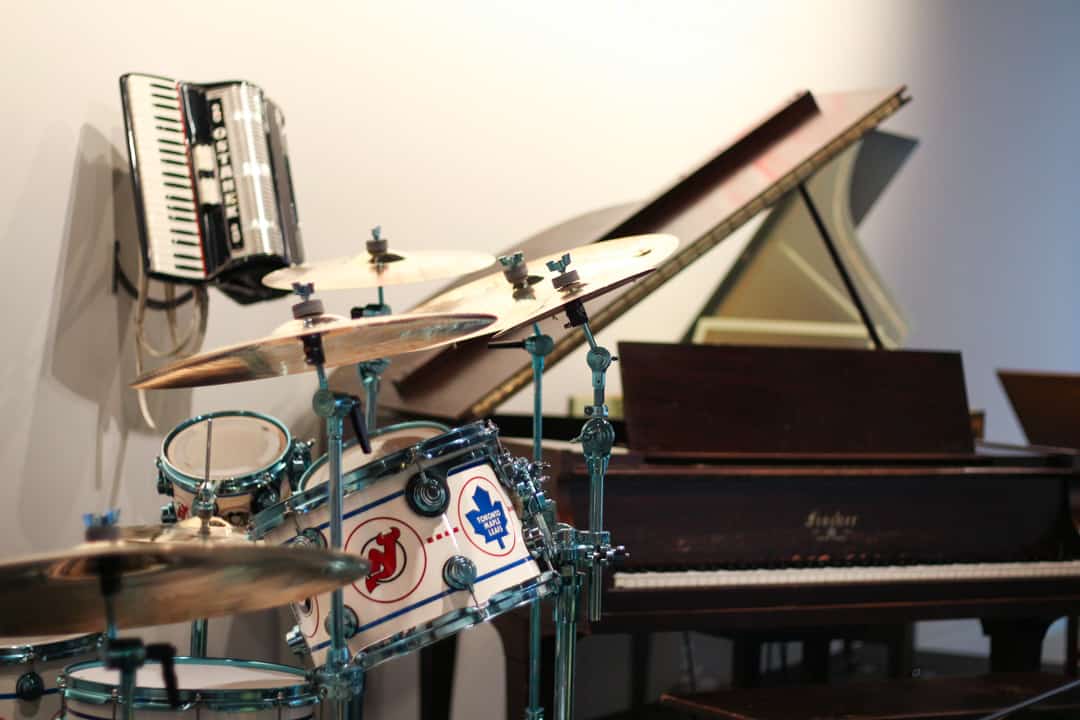 The cultural centre has a uniquely modern architectural design that's worth nothing, which is inspired by musical instruments and western Canadian landscape (the Rocky Mountains and hoodoos in the badlands). The walls, lined with over 220,000 hand-painted terra cotta tiles, are concave and convex, and change colours as the natural light moves throughout the day. It's well worth wandering through the space, soaking up the atmosphere, and taking in the history behind Canadian music!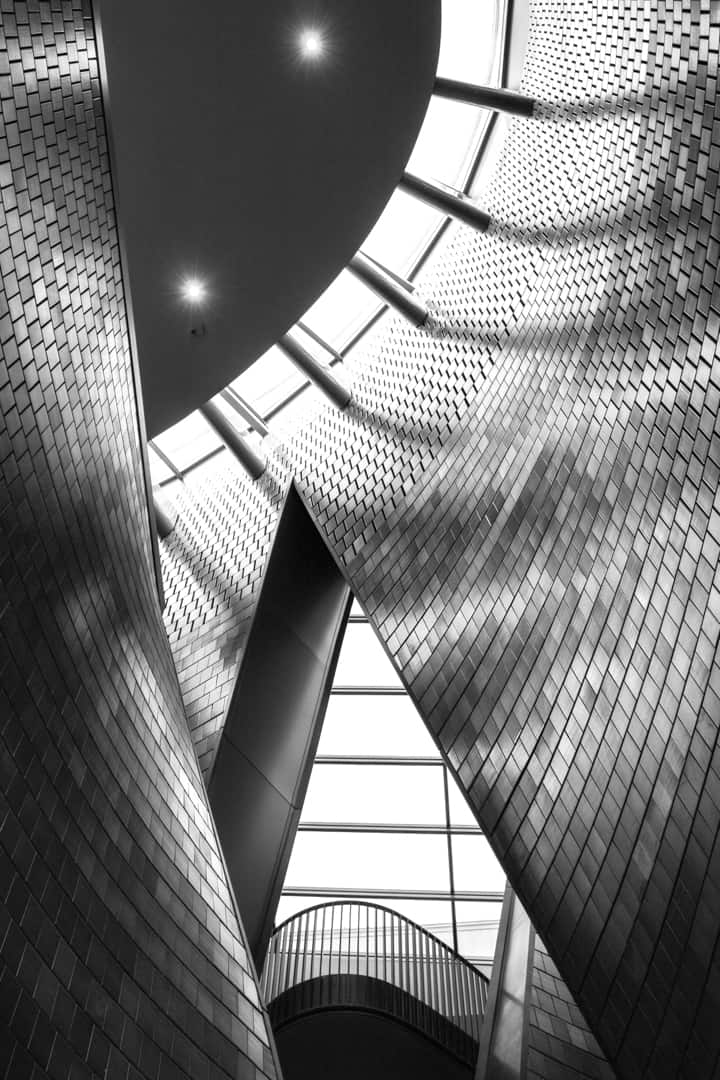 ---
Despite its close proximity to downtown core, East Village offers a quiet retreat from the city life. Filled with buildings built in the 1900s as well as the hallmarks of redevelopment such as urban parks and music centre, it provides a harmonious mix of old and new. We hope you have a chance to stop by the places we mentioned above! They are the trending places we love to spend our afternoon!