This site uses affiliate links and we may earn a small commission when you use our links and make a purchase without incurring additional fee yourself. Many thanks for supporting this website. Please see our disclosure page for more details.
We often venture out to other cities and countries, but forget some of the most beautiful places are just around the corner in the city we live in. This summer, I said to myself that I'd like to get to know more about Calgary. And I'm so glad I finally made it happen with Stephy Keung, my dearest friend who is a minimal enthusiast and lifestyle blogger.
We're starting the Urban Explorer x YYC series to showcase unique places in various Calgary communities. These places, each possessing its own unique character, are hand picked by us and have attracted a young, urban crowd with their laid-back, inviting atmosphere. Our first episode is on Inglewood, a community with a rich culture and history. Dubbed as Calgary's oldest community, this inner-city neighborhood is home to many arts and culture venues, unique shops and eateries.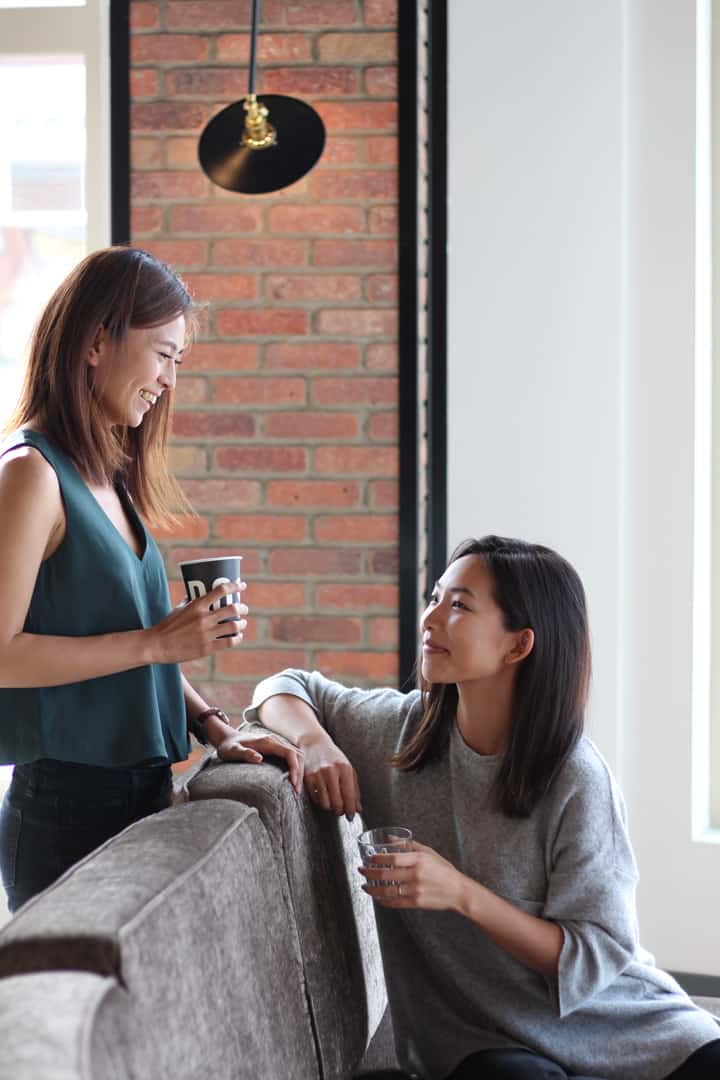 Rosso
When it comes to coffee, Rosso is our top go-to spot to fuel our day. Needless to say, their coffee is of exceptional quality. What is equally impressive is the aesthetically pleasing decor. The semi-circular couch at the front is our favourite corner to soak up the sunshine and enjoy a drink or meal with friends.


Adorn Boutique
Ladies, if you're looking for something trendy and exclusive – Adorn is the place to be. Located in the heart of Inglewood, this fashion forward boutique is always striving to add the extra touch of statement. From beautiful tops, dresses and rompers to wedding essentials – Adorn will always have something pretty for you.

Silk Road Spice Merchant
The rustic wooden shelves, vintage spice tins, scratches on the hardwood floors… nothing captures the history as well as Silk Road Spice Merchant does. Housed in the historic Gresham Block, the Silk Road preserves past memories of the 1900s while presenting extensive selection of spices, herbs and chilies from around the world. You can find almost every kind of spice and herb imaginable – a true paradise for food lovers!

[bctt tweet="Be an urban explorer! Check out 5 best places to visit @inglewoodyyc! #yycliving #yyc #ttot" username="fortwoplz"]
Fresh Laundry
This shop really has the perfect simple vibes for minimal enthusiasts. Fresh Laundry focuses on curating products that not only are aesthetically pleasing but also have elements with organic compounds. They range from bath and body products to beautiful modern day decor. This will definitely be our first stop when it's time to design our first home.





Plant
Walking into Plant is like stepping into a magical fairyland. Being surrounded by beautifully designed glass terrariums, cute little succulents and cacti, and exotic tropical plants will instantly put you in a calm, meditative state of mind. It is easy to get lost once you set foot in there, and forget time altogether!



---
These cute stores sum up the 5 best places every Calgarian need to visit in Inglewood! We hope you enjoy and have a chance to check them up whenever you're in the neighborhood! Next up: East Village. Stay tuned 🙂
Pin it for later!