This site uses affiliate links and we may earn a small commission when you use our links and make a purchase without incurring additional fee yourself. Many thanks for supporting this website. Please see our disclosure page for more details.
Like coffee shops, dessert spots are sprouting up everywhere in Toronto! With a plethora of mouth-watering options – from legendary ice cream, irresistibly fluffy Japanese cheesecake to a classic Thai mango with coconut sticky rice, everyone can find something for himself. Below, you'll find Toronto's most mind-blowing desserts that should be on every foodie's list. These sweets aren't just insta-worthy; they are worth every single calorie!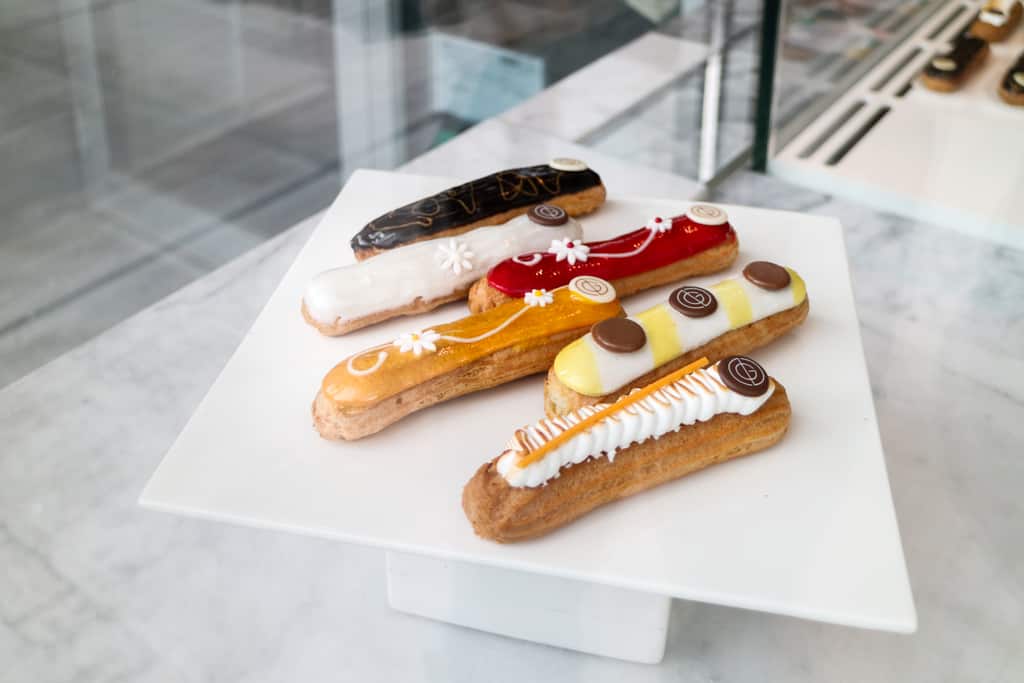 Bang Bang IceCream: Bang Bang might be better known for its Hong Kong-style egg waffle cone, but the real treat is the gourmet ice cream sandwich. Rich, creamy ice cream stuffed between freshly-baked cookies, it's the perfect decadent sweet that will instantly put you in a good mood. The cookies come in a range of 7 delicious flavours, which you can pair with one of its interesting ice cream flavours. Get ready to unleash your creativity because with all the crazy flavours, you can make a sandwich in just about any combination! One advice I could offer you is: go as early as possible (weekdays off-peak hours is the best time). The queue only gets longer as the night goes on.[easy-image-collage id=5060]

Tsujiri: Specialized in Japanese matcha, this Japanese hotspot offers the highest-quality green tea in different forms of desserts and drinks. With so many options available, making the best choice can seem overwhelming, but their sundae is the standout. Deep matcha-flavored soft-serve ice cream topped with red bean paste, mochi and brown sugar – a.k.a. a must try. The only thing I regret is not trying it when Tsujiri opened its first overseas branch in Taiwan in 2010!!
Nugateau: This brand new patisserie on Queen Street West operates on the concept of handcrafting éclairs in a variety of sweet and savory flavours. Showcased in the display firdge is a superb range of pretty éclairs that are created by pastry chef Atul Palghadmal who has a talent for turning these oblong pastries into beautiful works of art. The incredibly light and crispy shell, rich cream filling and mirror-shiny glaze make it so satisfying that you'll gulp them down like there's no tomorrow. Flavours change seasonally too so you'll never get tired of its goodness.
Toronto has no shortage of good dessert places, but these 3 are my top picks for where you should really devote your attention. Many of you might wonder "what about Sweet Jesus, the soft-serve ice cream shop that is all over Instagram?" Sure, the extravagant toppings that come piled high on the soft serve make some great photo ops, but in terms of taste and quality, I honestly don't think it is worth the wait.
What's your favourite dessert in Toronto? Tell me! I would like to hear from you.