This site uses affiliate links and we may earn a small commission when you use our links and make a purchase without incurring additional fee yourself. Many thanks for supporting this website. Please see our disclosure page for more details.
You could skip everything else in Calgary, but you cannot walk away from Rouge. Once winning a spot on the prestigious S. Pellegrino World's Top 100 Restaurants List, Chef Paul Rogalski's culinary spirit had obviously made quite an impression on the food critics and experts from around the world!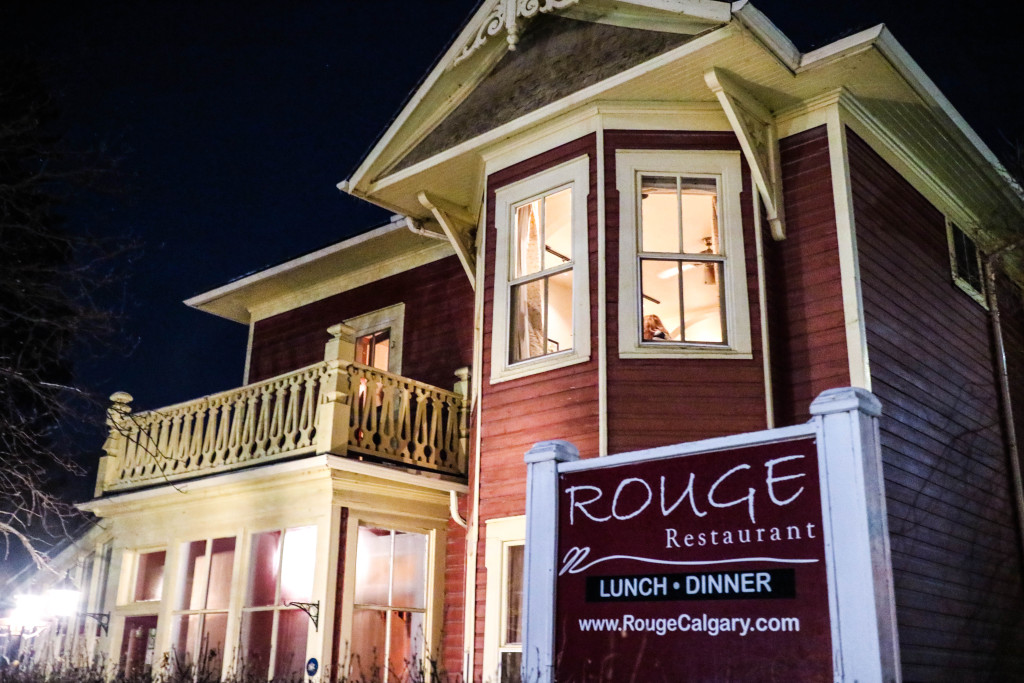 Nested in the historic Inglewood neighbourhood, Rouge offers the perfect culinary escapade to Calgarians. Preparing food with locally grown ingredients and committing to sustainable food production, the restaurant brings 'fine dining' to the next level. BE PREPARED TO BE AMAZED!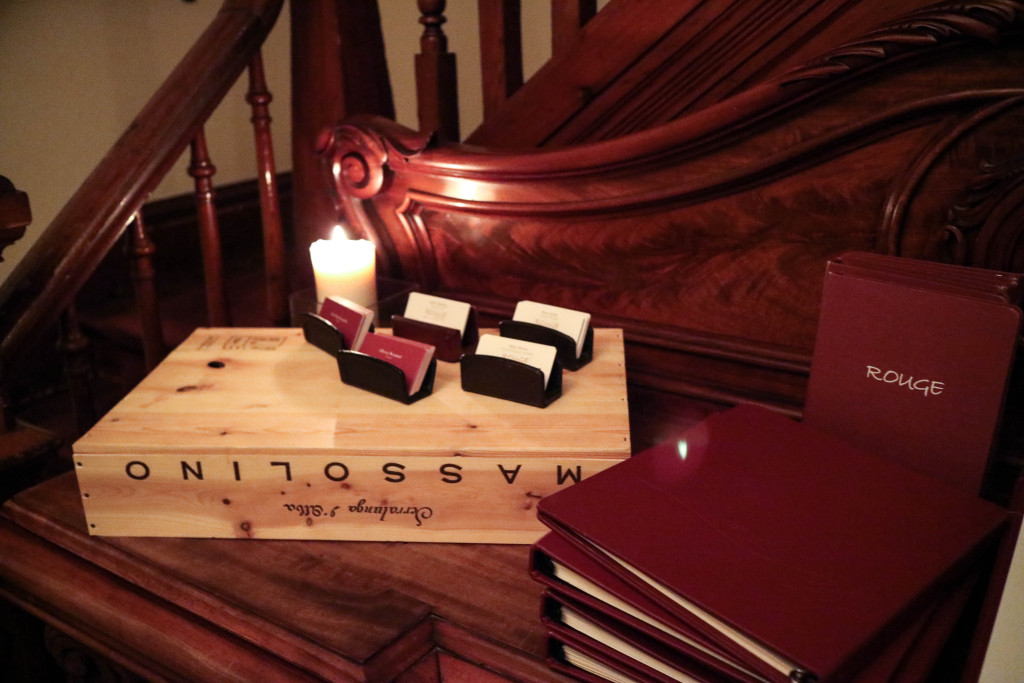 Unlike most fine dining restaurants that are commonly associated with cold, formal atmosphere, Rouge welcomes its patrons with a warm and vibrant atmosphere. Instead of feeling intimidated, I felt at ease, as if I was visiting my granny's home ?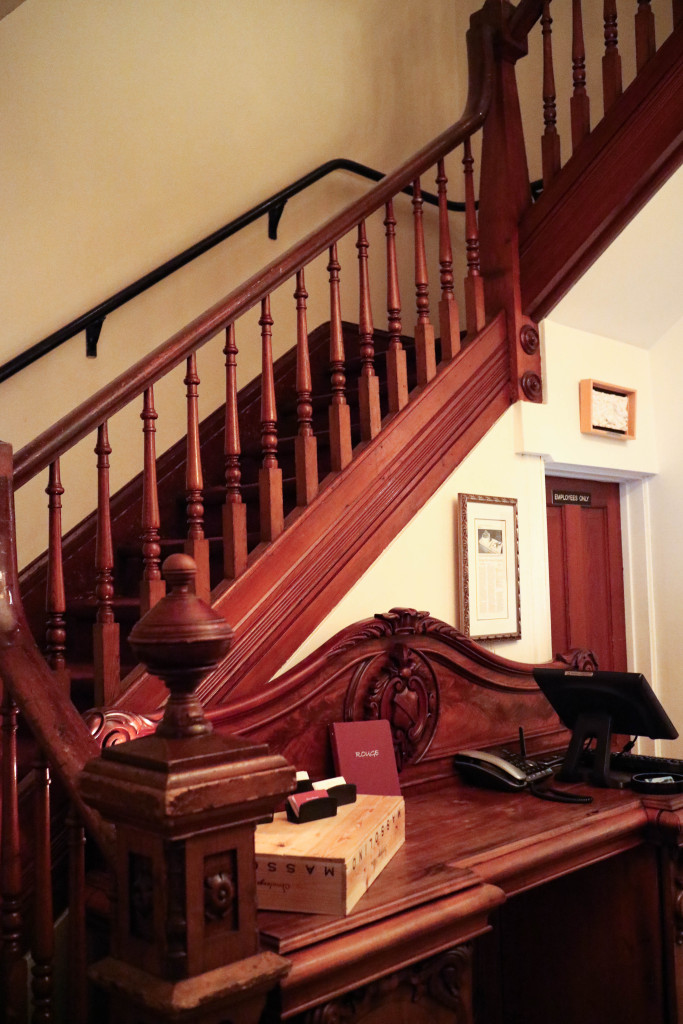 As we entered the building, I couldn't help but notice the numerous awards and newspaper clippings framed on the wall. Winner to Where Magazine's Best Fine Dining, Avenue Magazine's Restaurant of the Year, Open Table's Diner's Choice….you name it! These surrounding trophies were definitely building up my expectation for the meal to come 🙂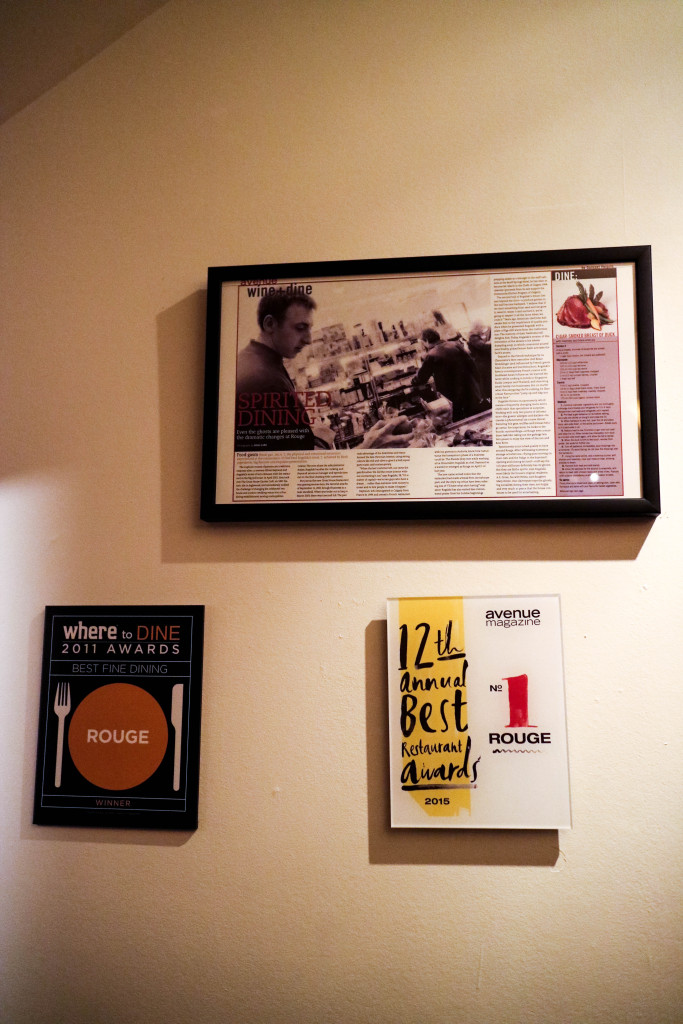 Soon after checking our coats, we were led by the hostess into an adjacent room to begin our dinner adventure. In fact, the restaurant is divided into different dining areas among the two levels. A charming little gallery could be found upstairs. In the summer, the outdoor garden is open for guests to enjoy delicious meals under the warm sunshine.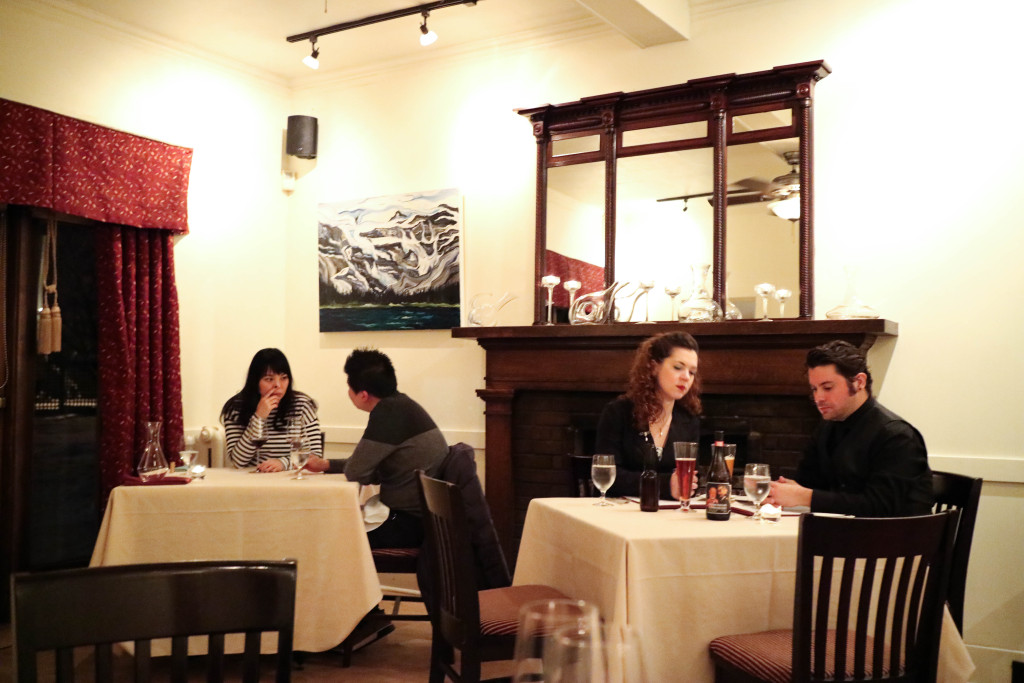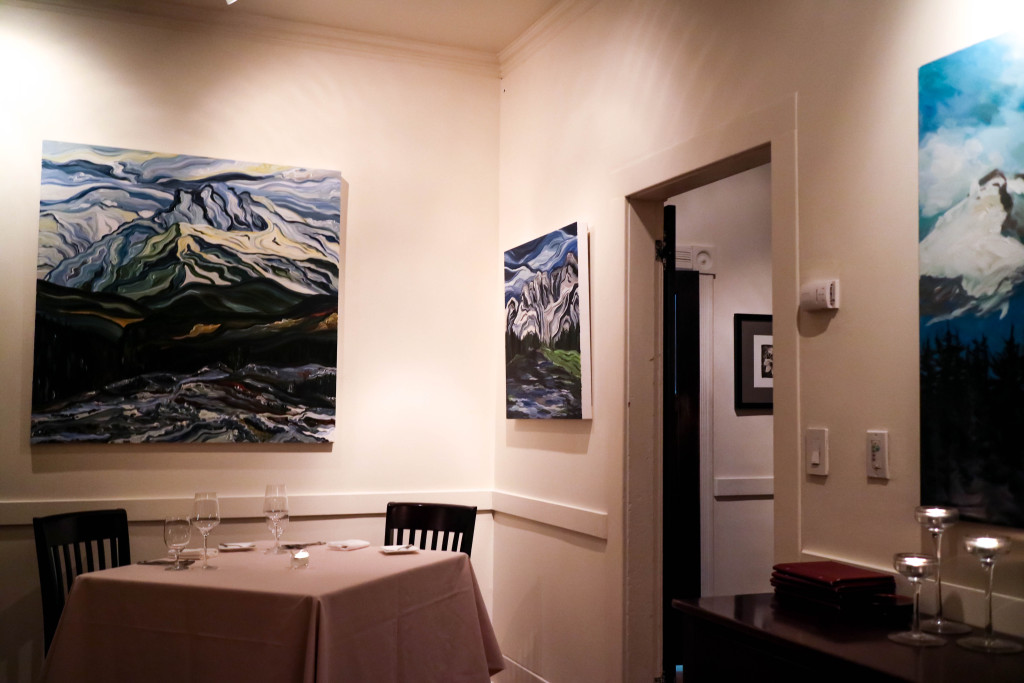 We were tempted by the Chef's Tasting Menu ($115 pp) which promises an exceptional 6-course dining experience, but managed to restrain ourselves and opted for individual dishes instead. Just wanted to take things one step at a time ?
Beginnings
When they said they craft their dishes using quality local produce at their most flavorful, they are no kidding! The combo of exceptionally moist homemade sourdough and smooth, tangy fermented butternut squash purée created a perfect match!
Complimentary starter from the chef was spoonfuls of beef tartare with waffle chips, bringing smoothness and crispness together in our palate!
The marinated smoked mackerel ($15) sent bursts of wonderful flavors to the palate. While the mackerel had a moderately sour and salty finish, the horseradish crème fraíche balanced it with a brighter, fresher taste. The bagel crumbs offered a crunchy counterpart to the fish, that left you wanting more.
Main Courses
If you asked me what set Rouge apart from the rest of the restaurants, I would tell you that the cuisine was presented with a joyous blend of finesse and complexity with the optimal balance of flavours and textures. Every single dish is an art piece.
Together with the grilled iron steak ($37), we were also served with beef short rib ravioli, charred cauliflower and smoked oyster mushrooms on the plate. The zingy salsa verde made the juicy beef steak even more drool-worthy. The ravioli were considered a little dry, but the the lovely blackened, nutty charred cauliflower and chewy, intensely earthy smoked oyster mushrooms made up for it.
Equally delectable was the seared duck breast ($42). With a perfectly crispy skin and juicy, succulent meat, the duck was a shortcut to paradise. Salty when eaten on its own, the meat paired really well with the honey-sweet roasted pear. I had never truly appreciated red cabbage until my visit to Rouge. The sweet and sour flavour notes of the braised red cabbage made it the ideal sidekick to the perogies, which were pan fried to a perfect crisp.
Dessert
As a cheesecake fanatic, I couldn't resist to order the delightful sugar pumpkin cheesecake ($12). Different from the classic dense cheesecake, Rouge's had a velvety smooth and creamy texture. What's even more wonderful was that it was scattered with tiny apple pearls on top. With oat crumbles, orange sorbet, and candied almond on the side, I must admit that this is THE BEST cheesecake I've ever had.
All things considered, Rouge is by far the best restaurant in Calgary. The food is mind-blowingly delicious. If you're a 'texture' person, this is the place to go. Reservation is recommended. A word of advice – allow more time than you need, it's typical French slow service ?
---
This post is part of the Fiesta Friday link-up! Click here for more cooking inspirations. Cheers!