This site uses affiliate links and we may earn a small commission when you use our links and make a purchase without incurring additional fee yourself. Many thanks for supporting this website. Please see our disclosure page for more details.
The best way to eat well is cooking healthy recipes for yourself. That sounds easy, but is often a struggle for us young professionals. Oftentimes, we either don't have simple and delicious recipes to follow, are too busy to do grocery shopping, or have very little time to spend in the kitchen. Good news is that all these problems can be solved by a meal-kit delivery service! Last week, I tested out Chefs Plate, a Canadian meal-kit startup, and was happily impressed with its convenient service. Let's take a look at how it works and how easy it is to be a healthy home chef!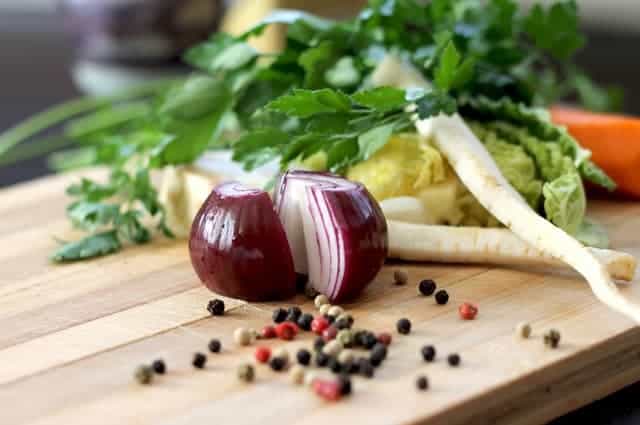 What is Chefs Plate?
Chefs Plate reinvents the dinner ritual to save the time and hassle of meal planning and grocery shopping. Its service includes providing ingredients and recipes and delivering pre-cooked gourmet to your doorstep. In other words, it does all the heavy lifting for you so that you can enjoy the fun of making healthy, delicious meals.
How does it work?
Step 1: Decide on a plan. Depending on your family size, you can opt for a 2-person plan or family plan. Within each plan, you have the flexibility to order 2, 3, or 4 recipes per week. 1 recipe translates into 1 meal.
Step 2: Select recipes. Each week, new recipes are available on their website, featuring land, sea and veggies options. Each recipe details the ingredients, cooking time, difficulty and amount of calories per serving. You can personalize your weekly menu by selecting the recipes based on your preferences.
Step 3: Wait for delivery. Sit back, relax and wait for your package to arrive! The best part is that you don't need to worry about not being at home. No signature is required to accept delivery and ingredients will arrive in a refrigerated box so the food stays fresh!
My Firsthand Experience
Opening the package
Excited to try out the Chefs Plate myself, I signed up for a 2-person, 2 recipes plan. I submitted my choice of the 2 dishes by Thursday and the package arrived promptly on the following Tuesday. (Albertans also have the option to have the delivery arrive on Fridays).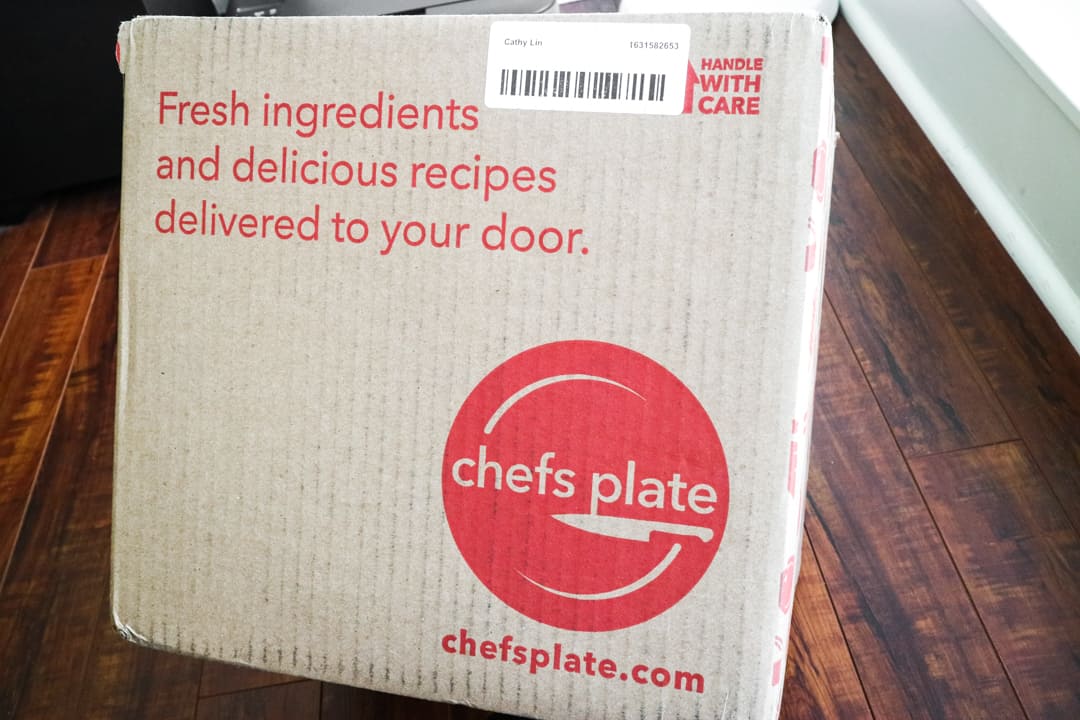 Upon opening the box, I found a welcome card, instructions on how to keep the food fresh, 2 detailed recipe cards, a packing list, along with a sneak peek on the meals for the coming week.
Digging deeper, I discovered 2 paper bags, clearly marked which kit is for which recipe as well as nutritional labels. Each bag contained perfectly portioned ingredients that were required to cook the meal. I opened the box 6 hours after it had been delivered and was satisfied to find that all ingredients remained cool inside the refrigerated box.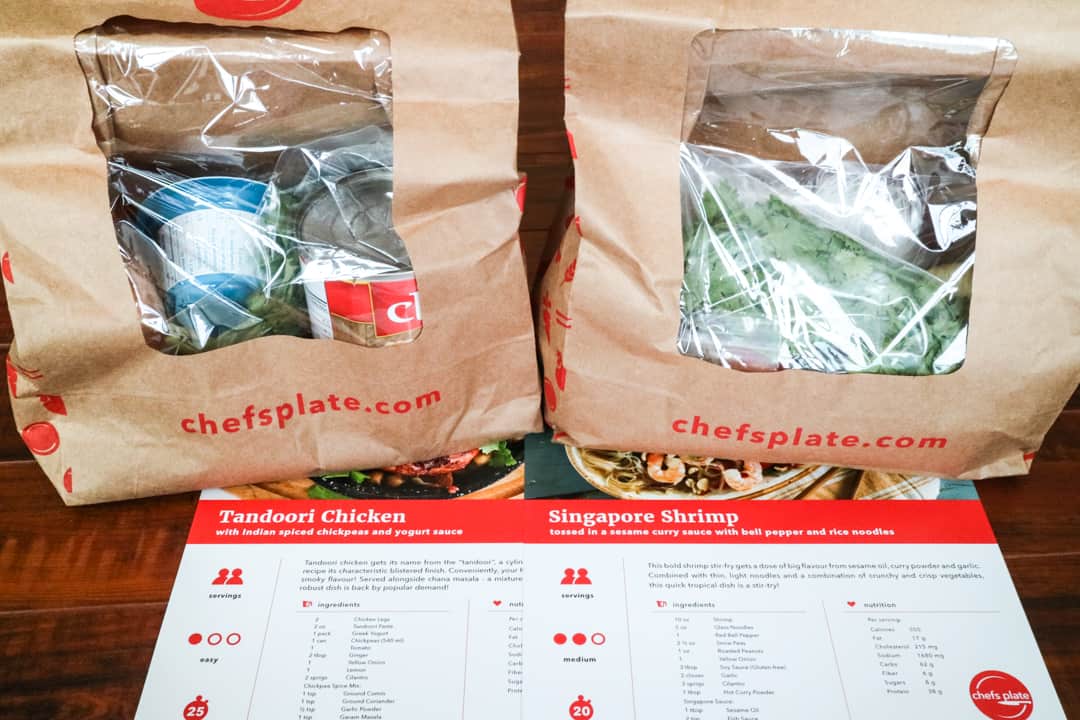 After taking out the fresh produce, a cardboard divider was discovered to keep the meat and seafood separated. Ice packs were included to ensure that they stayed chilled.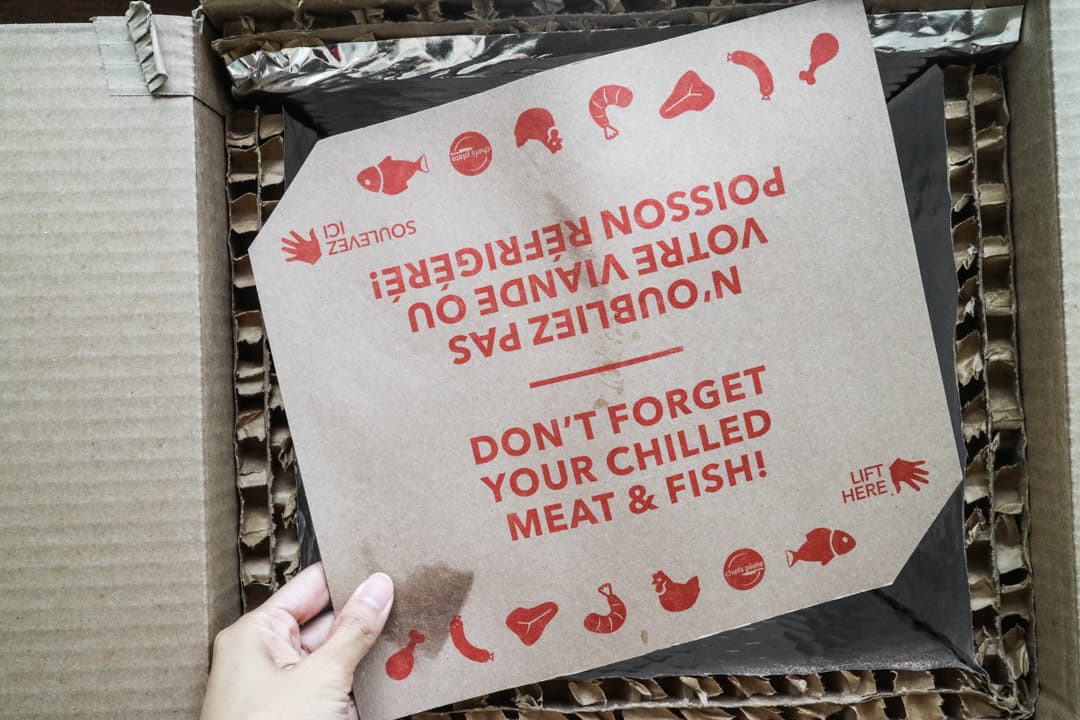 Cooking time
Chefs Plate made cooking relatively simple. Easy-to-follow step-by-step photo instructions and pre-measured ingredients kept the cooking fun and stress free. The nutritious meals were all portion-controlled to help cut down on food waste. Moreover, it gave me the opportunity to try new foods!
I experimented with tandoori chicken and Singaporean shrimp, both of which I had never made before. Both recipes took me no more than 40 mins in the kitchen. After the process, I picked up a few tips and tricks and was eager to try making the dishes again!
In terms of taste, for tandoori chicken, the meat turned out extremely tender, moist, and flavorful. Nonetheless, I found that the chana masala, a classic Indian dish prepared with chickpeas, was not as intensely spiced as I expected. Same for Singaporean shrimp, which I found the flavour was a bit too mild.
Portion-wise, the meals were enough for 2 people; however, I found the meat and seafood were not appropriately proportioned. There were too much chickpeas and too little chicken in tandoori chicken. Likewise, too much noodles and not enough shrimps in Singaporean shrimp.
So, is it worth it?
Chefs Plate's meals are interesting, with new options being introduced every week. The ingredients are super-fresh and locally sourced whenever possible. I love how convenient it is to have everything you need delivered to you. Having said that, it also costs more than doing your own meal planning and grocery shopping.
I would say that Chefs Plate is a good choice for those who love cooking and doesn't mind to pay a premium for the convenience. It might fall short of the taste department's expectations, but it saves you the trouble to trying to think of dinner ideas!
If you're interested in Chefs Plate, you can check out their website here. The tag (#FORTWOPLEASE) will give you 3 FREE PLATE CREDITS off your first order. Enjoy!
Disclaimer: The meals are provided by Chefs Plate. All opinions on For Two, Please are my own and I try my best to highlight both the good and the bad.