This site uses affiliate links and we may earn a small commission when you use our links and make a purchase without incurring additional fee yourself. Many thanks for supporting this website. Please see our disclosure page for more details.
Summer is here and adventure is calling. Last weekend, Kev and I hit the road with Alberta Motor Association and explored several summer destinations in and around Calgary! An array of fun and thrilling activities took us on an unforgettable adventure, all of which were made possible by AMA's #TheRoadIsCalling summer campaign. Now, pack your bags, come on a road trip with us, and check out these 5 must-do summer activities from our memorable escape! At the end of the post, you will even get a chance to win tickets to some of the attractions!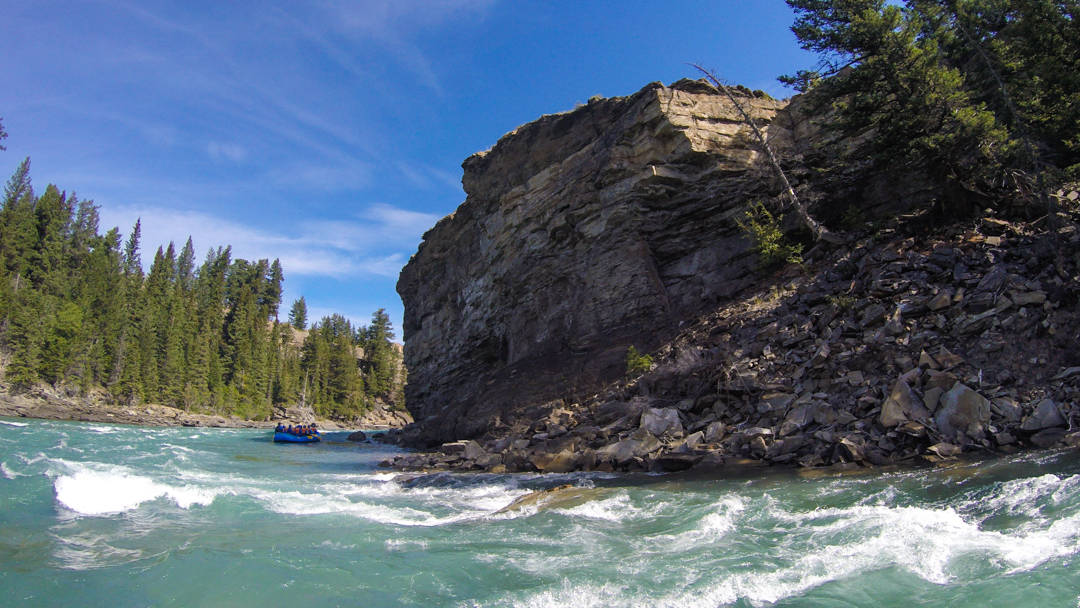 01| Whitewater Rafting at Horseshoe Canyon
With an easy access to wilderness, Calgary is a basecamp for adventures. A quick 1-hour drive from downtown Calgary will take you to Seebe, Alberta, where the Bow River surrounding Horseshoe Canyon offers a great opportunity for whitewater rafting.
Ever since my first rafting experience in Golden, BC, I have fallen in love with the thrills and excitement of riding bouncy rapids. Every summer, I long to be back on the rivers again and feed my soul with a rush of adrenaline – and this year is no exception. Last weekend, we drove out to Seebe and had a blast of whitewater excitement with Inside Out Experience!
Our 3-hour rafting tour began with a safety presentation to educate us what gear to wear and what problems may arise. After changing into the proper outfit, we hopped onto a bus for a short ride to Horseshoe Dam. Upon arrival, we engaged in another safety talk on how to stay safe during the trip, divided into groups, and met our guide. There, the fun began!
Before we took off, our guide taught us how to paddle and gave us an overview of the instructions he would be giving us throughout the course. To partake in rafting, no prior experience is required, but you should be comfortable in water and have some swimming ability. Most importantly, you should stay alert at all time and listen to the guide's instructions. Alright, now, let's go conquer the rapids!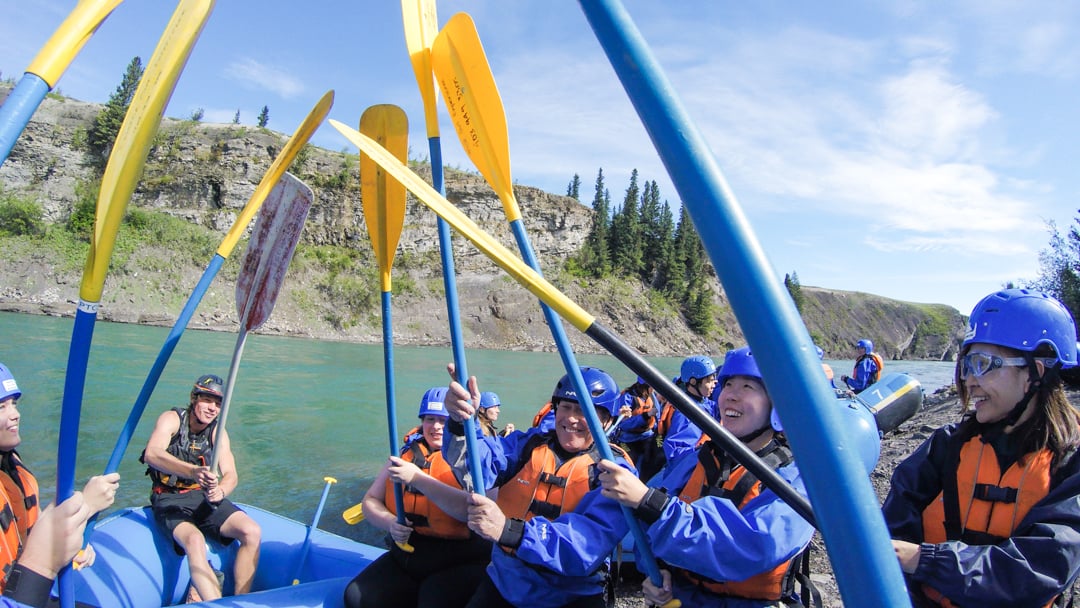 The river took us down a scenic waterway and provided exquisite views of the Rocky Mountains. At times, we paddled lightly to move the raft forward, while at other times, we engaged in long stretches of intense, powerful paddling to get over rough currents. The heart-pumping thrills were never-ending and we enjoyed every moment, even when being splashed by the water!
For adrenaline junkies, there was a chance to do cliff jumping on the tour. You could either stay safe and comfortable to drop from a 10-ft cliff, or overcome your fear and push yourself to jump off 30 ft above water. Whichever your choose, you will make outdoor memories that last a lifetime!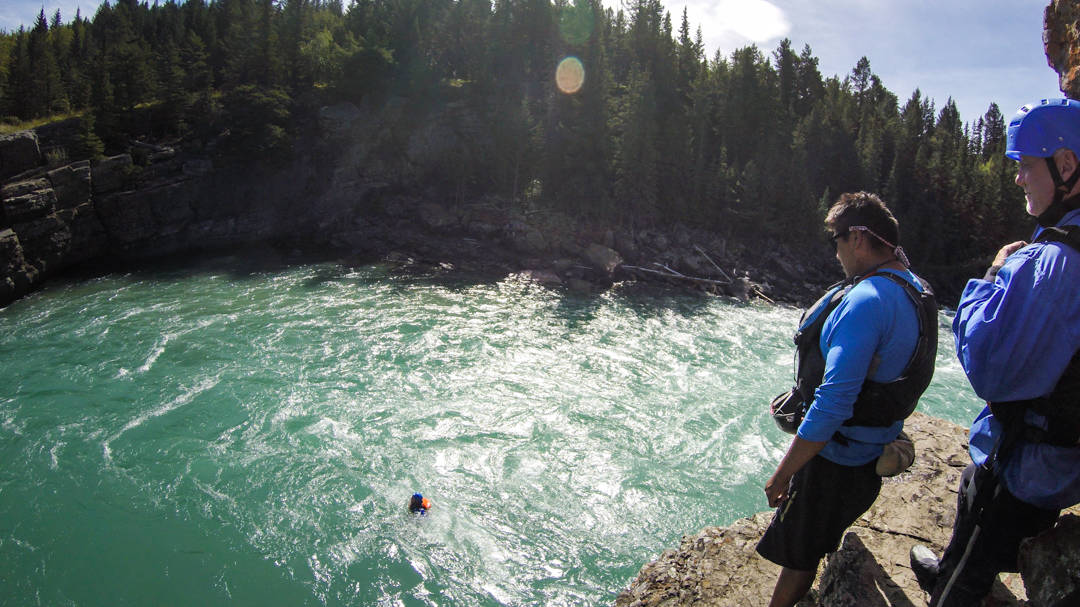 02| Solving Puzzles to Escape a Locked Themed Room
Back in the city, there is something entertaining you can do indoors. Escape game is becoming a popular trend in Calgary. The real-life interactive games give people a sense of adventure by locking them up inside a decorated room where they must discover clues and solve puzzles to get the key to freedom.
The Locked Room is the largest escape room business in Calgary, with 12 games to choose from and 3 locations across the city. From prison break, jewel heist to zombie apocalypse, the company offers various themes to suit everyone's interests. Over the weekend, we gathered a few friends and visited The Heist room to have some fun and unleash our collective brain power!
The mission was clear: we were the world's greatest master thieves and had a grand plan to steal the gold bullion hidden in a secret vault inside a mansion. Within a hour, we had to find the clues, bypass high tech security systems and successfully steal the gold. Sounds easy? (The success rate is only 17%!)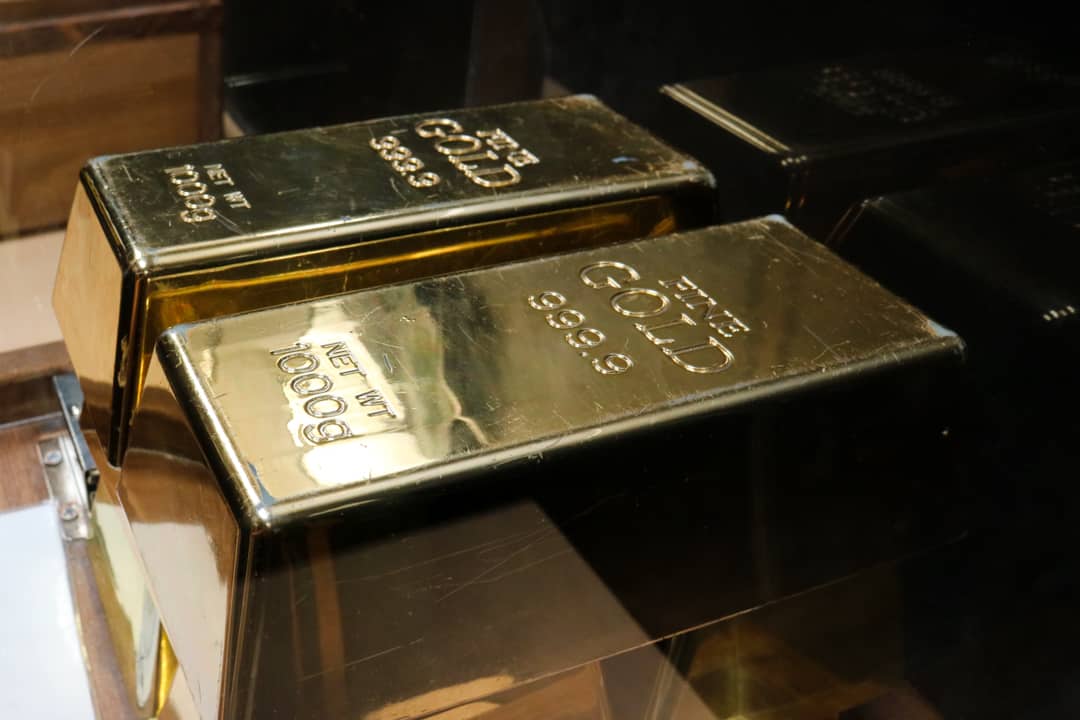 No doubt that we were under a bit of pressure with a 60-minute deadline. Nonetheless, we were able to keep cool, be observant and work cohesively with each other. With a bit of creativity, teamwork and logical thinking, we accomplished our mission to steal the hidden gold! It was our most intense and exciting 60 minutes ever!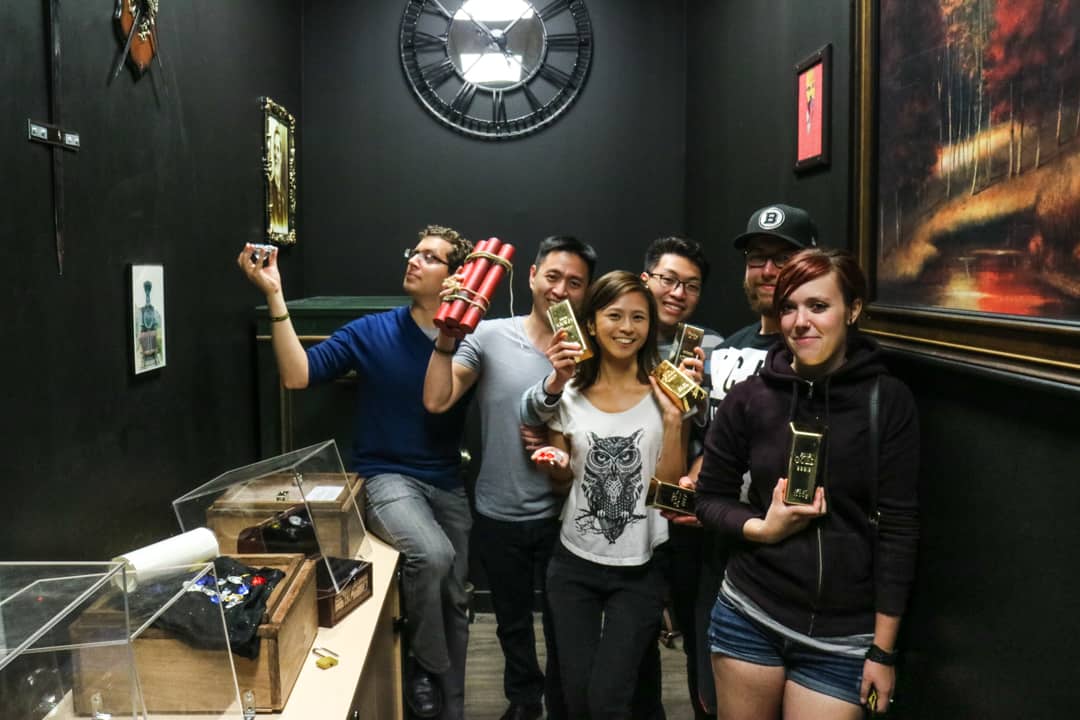 03| Saying Hello to Penguins and Friends
Calgary Zoo is the second largest in Canada, holding over thousands of animals from around the globe. One of the highlights in the zoo is meeting the beloved penguins. At Penguin Plunge, you will get a chance to watch four different species swim through the water at lightning speed. If they find you adorable, they might even splash water on you! That's their way of showing affection 😉 Keep an eye on the daily program. Sometimes the keepers will share stories and information about these cute little creatures.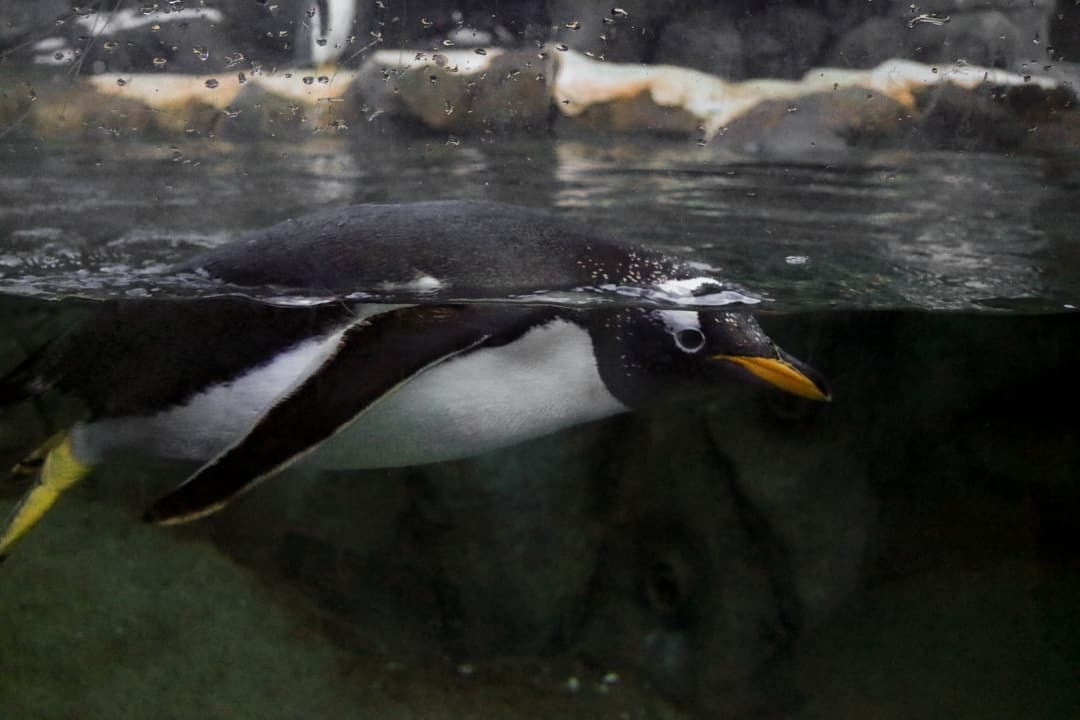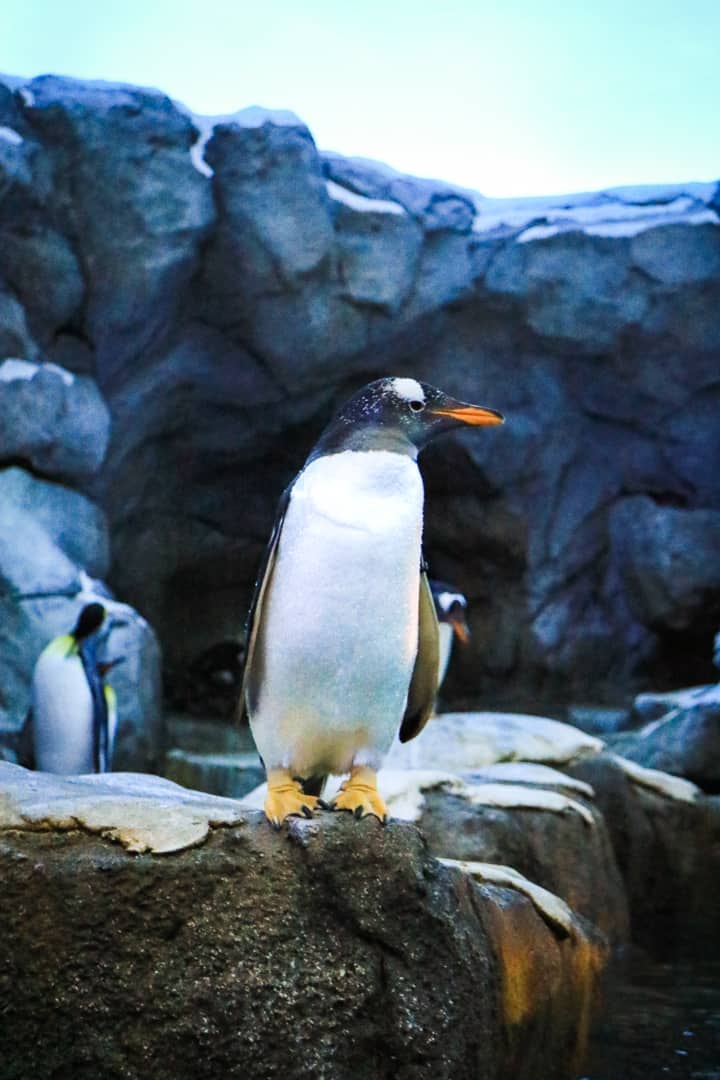 While at the zoo, don't forget to explore the Canadian Wilds, where you can get a glimpse of the bears, wolves, otters, bighorn sheep and caribou!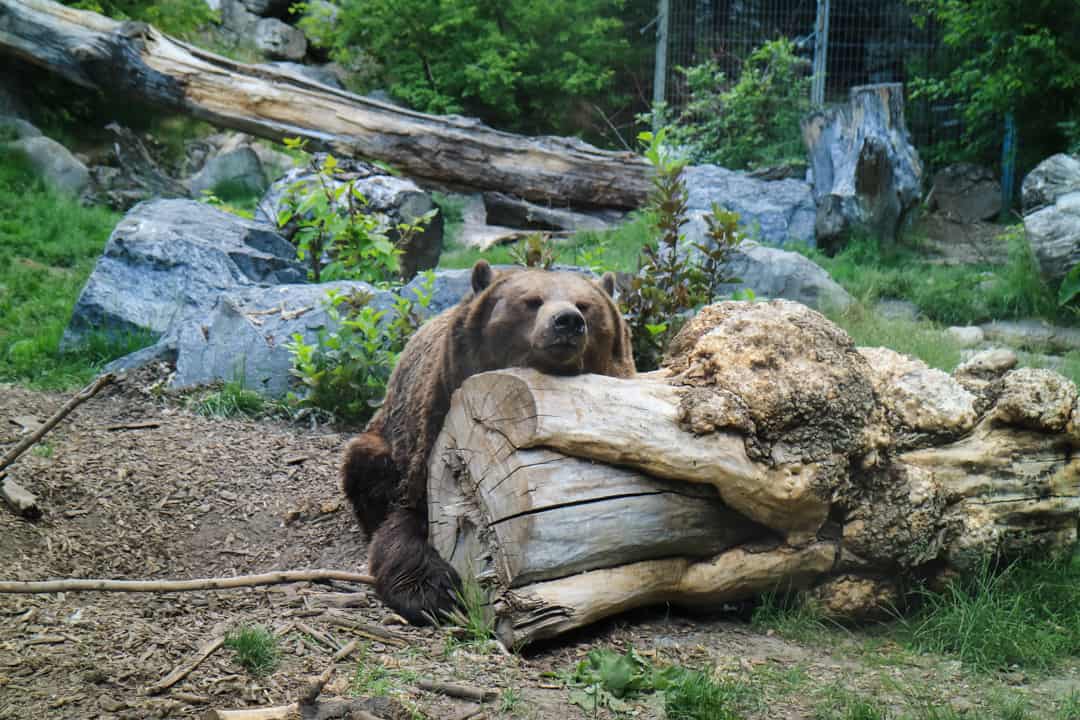 04| Getting up Close and Personal with Aircraft
Another great indoor attraction is the Aero Space Museum of Calgary. Featuring a collection of vintage planes and aerospace artifacts, the museum gives visitors a chance to see the aircraft up close. Although it is not as big as the Canada Aviation and Space Museum in Ottawa, this museum has everything from antique biplanes, jet fighters to air engines that promise to satisfy all curious minds.
Besides seeing some of the historic civilian planes and military planes from World War I onwards, we also spent some time learning about the aviation and military history in Western Canada. Do you know that Avro Lancaster, Britain's most famous bomber during WWII, could carry the largest and heaviest bomb that weighs 10,000kg?!
Not interested in all the details about avionics technology and engineering? Not a problem. The museum also shares information on the flight training programs in the 1900s and individuals who have influenced Alberta's aviation industry. Even if you're not an aviation enthusiast, a tour at the museum will sure take your mind away.
05| Travel Back in Time and Explore What the 1800s was Like in Western Canada
A visit to the Heritage Park in the summertime is a must. The historical park, with over 180 exhibits on 127 acres of land, is Canada's largest living history museum. Stepping into the park is like stepping back in time and seeing the past comes to life in front of your eyes. You will see Canadian history from the 1860s to 1950s unfold before you while enjoying plenty of good old-fashioned fun!
Ride the authentic steam train, learn to make old-fashioned ice cream from the prairie townsfolk, take a swing around the antique midway, hop on a horse-drawn wagon ride, and enjoy a cruise aboard Calgary's only paddlewheeler. With all the things you can do at Heritage Park, you'll never get bored!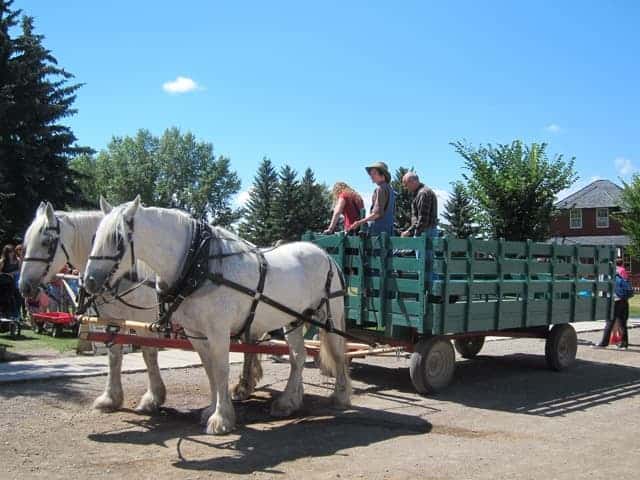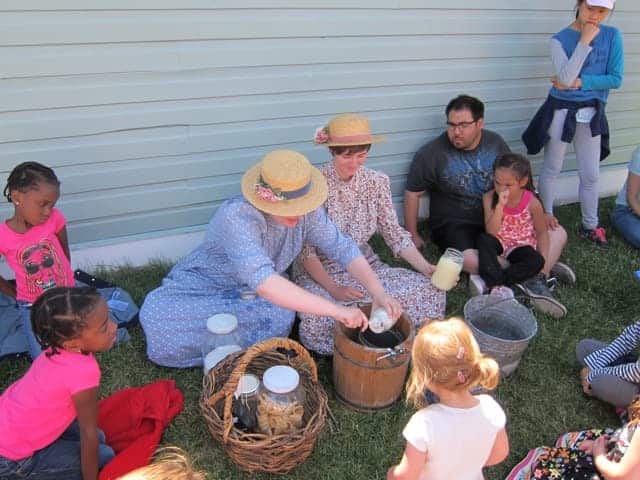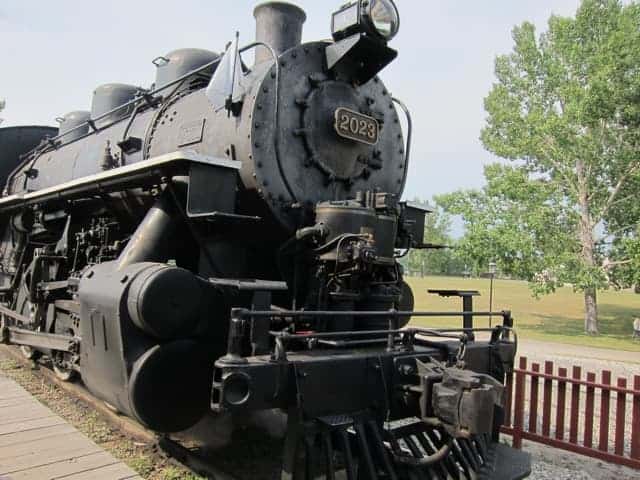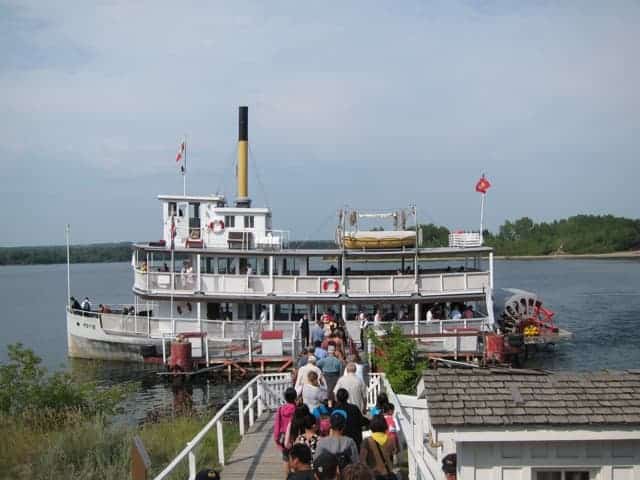 That's not it! There are a lot more things to do in Calgary. Check out this post for a 2 full day itinerary!
---
Have I convinced you to take a two-day road trip to Calgary? Imagine all the fun you can have and memories you can make! If I've got your attention this far, I'm sure you will be even more interested in what I'm going to offer you: a chance to win 2 passes to Inside Out Experience, 2 passes to Aero Space Museum of Calgary and 2 admissions to The Locked Room.
Giveaway
Here's how to enter to win a #TheRoadIsCalling Calgary prize pack (valued at $275):
Note: Below are the different ways you can enter the contest. Make sure to check off what you've done through the Rafflecopter widget below to qualify. It is mandatory to leave a comment to be eligible for the prize. All other ways give you bonus entries to improve your chances of winning. The contest will remain open until Aug 25th, 2016. The lucky winner will be announced on the very next day, Aug 26th, 2016. Good luck!
(Mandatory) Leave a comment on this blog post and tell me "what would you like to explore in Calgary?"
(Optional) Tweet this message: "#TheRoadIsCalling. Hope I win a trip to #YYC from @fortwoplz & @AMACommunity to visit @Aero_Museum & @lockedroomYYC https://fortwoplz.com/2016/08/18/summer-activities-calgary/"
(Optional) Follow me @fortwoplz on Twitter
(Optional) Follow @AMACommunity on Twitter
(Optional) Follow @AMATravel on Twitter
Disclaimer: This post was sponsored by the Alberta Motor Association, as part of AMA's "The Road is Calling" summer campaign. Your AMA Membership can save you – whether you need roadside assistance, to book a vacation or at one of our Rewards partners. We're also having an awesome summer road trip contest as part of this campaign, where you could win an escorted journey through Ireland (a $9,000 value)!