This site uses affiliate links and we may earn a small commission when you use our links and make a purchase without incurring additional fee yourself. Many thanks for supporting this website. Please see our disclosure page for more details.
In the heat of the summer, I often turn to refreshingly good, simple Vietnamese dishes. Steaming bowls of phó, crunchy deep-fried spring rolls, crispy crusted baguette with a smearing of liver pâté and thin slices of various cold cuts, and rich iced coffee mixed with sweet condensed milk – these are some of the most tasty dishes I love from Vietnamese cuisine. While there are plenty of Vietnamese restaurants in the city to fix my craving, there are not many in the central core. Two weeks ago, NAM Vietnamese Kitchen opened its door on the corner of 11 Ave and 8 St SW as a casual dining option. As a long-time fan of Vietnamese food, I couldn't resist to check it out!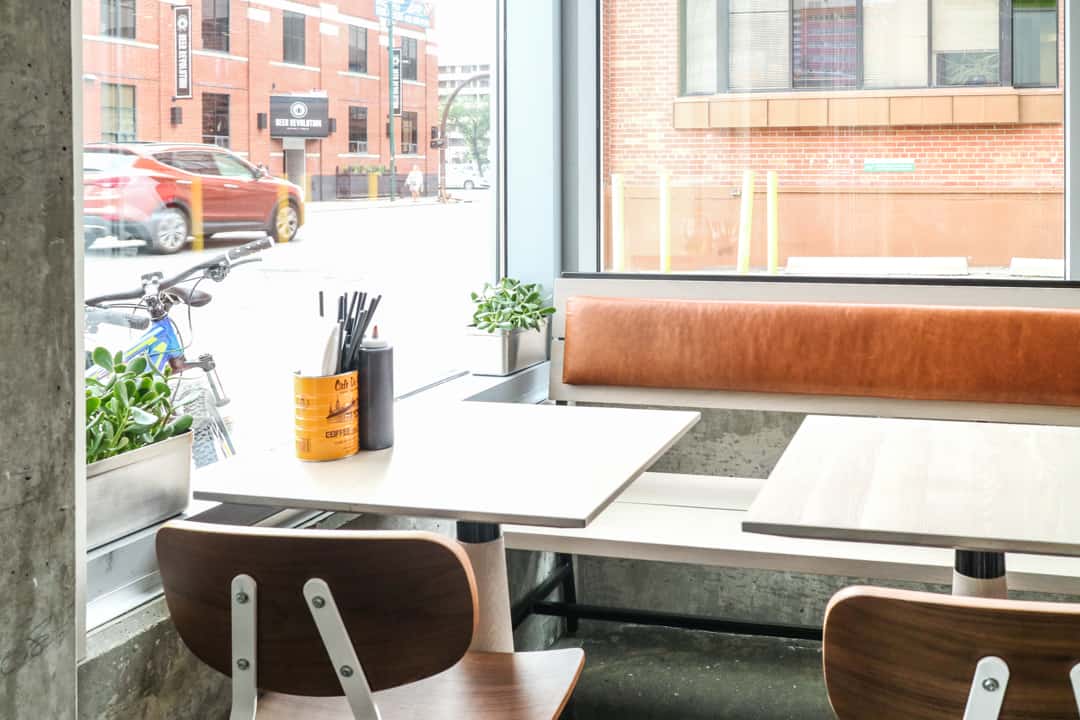 Located in downtown, this casual eatery brings a little taste of Vietnam to Calgary. A display of classic Vietnamese kitchen supplies on the wall and a line-up of traditional bottled sauces on the shelves lovingly reflect NAM's efforts in bringing authentic Vietnamese cooking to the neighbourhood. The interior design has the perfect balance of both old and new by maintaining the textures of the concrete walls while offering a contemporary, clean-lined look with a navy accent throughout. It's bright, invitingly comfortable and makes you want to linger a bit longer.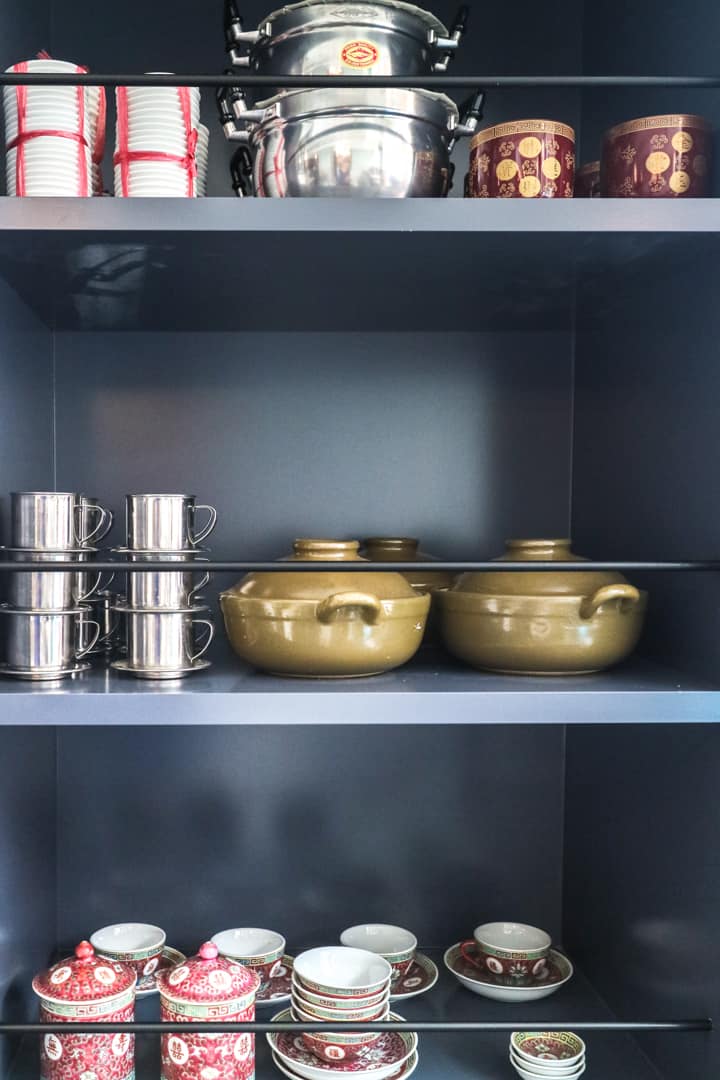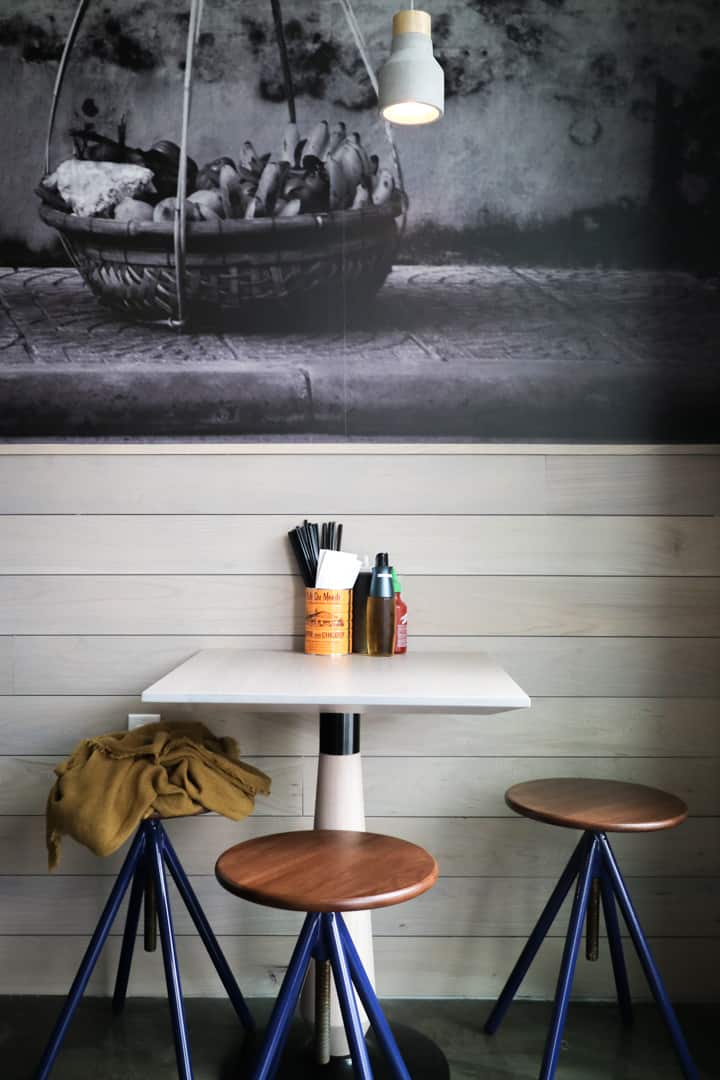 NAM's menu is compact but covers varied selection of classic Vietnamese fare, including signature pho soups, vermicelli dishes, rice bowls, spring rolls and salad rolls. A mix of counter and table service is implemented at NAM – meaning that food orders are taken at the front counter area, but food will be delivered to your table (if you choose to dine in).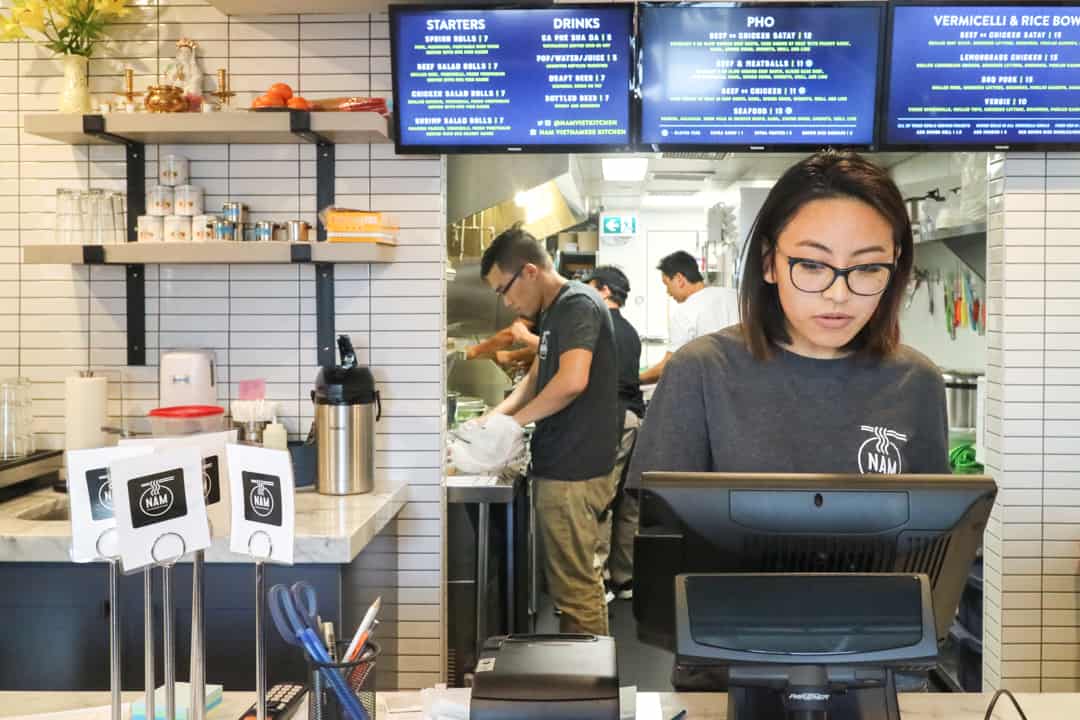 Pho & Vermicelli
On my visit, I satiated my hunger with a comforting bowl of beef sate phó ($12). Raw beef slices served with fragrant beef broth and peanut satay, the noodle soup was a satisfying option to slurp down. The broth was light in taste yet had a strong nutty flavour. With just the right amount of green onions, the bowl delivered an enticing base flavour. Knowing that it wouldn't be as spicy as I liked, I purposely asked for chili oil on the side to adjust the spiciness level to my taste. One thing I would like to point out though is that the rice noodles were cut too short and over-soaked mushy. As a result, they were falling apart, making it difficult to eat.
[bctt tweet="Come get your pho craving fixed at NAM Vietnamese Kitchen! #yyc #yyceats" username="fortwoplz"]
My friend Kitty ordered the beef satay vermicelli ($13). Dishing grilled beef satay together with shredded lettuce, cucumber, pickled carrots and basil, this simple noodle salad was a refreshing summer delight. The beef satay delivered a delightful combination of sweet and spicy flavours. Seasoning with a little splash of fish sauce, this healthy dish took on a bold flavour that would make everyone ask for more!
Conclusion
All in all, I had an enjoyable experience at NAM, which offered plenty of tasty options. With a little bit of improvement (i.e. monitoring the way the noodles are cooked), I'm sure it will thrive well and stand out in the restaurant scene!