This site uses affiliate links and we may earn a small commission when you use our links and make a purchase without incurring additional fee yourself. Many thanks for supporting this website. Please see our disclosure page for more details.
Two hours off the coast of Bali lies 3 tiny islands – Gili Trawangan, Gili Meno, and Gili Air, each with its own unique character and ambiance. Consisting of white sand beaches, clean turquoise water and countless palm trees, these islands make an ideal tropical vacation destination. Today, I will introduce to you Gili Air, whose laid-back culture, quiet charm, and unspoiled nature cannot be matched by any other Indonesian tourist hotspots!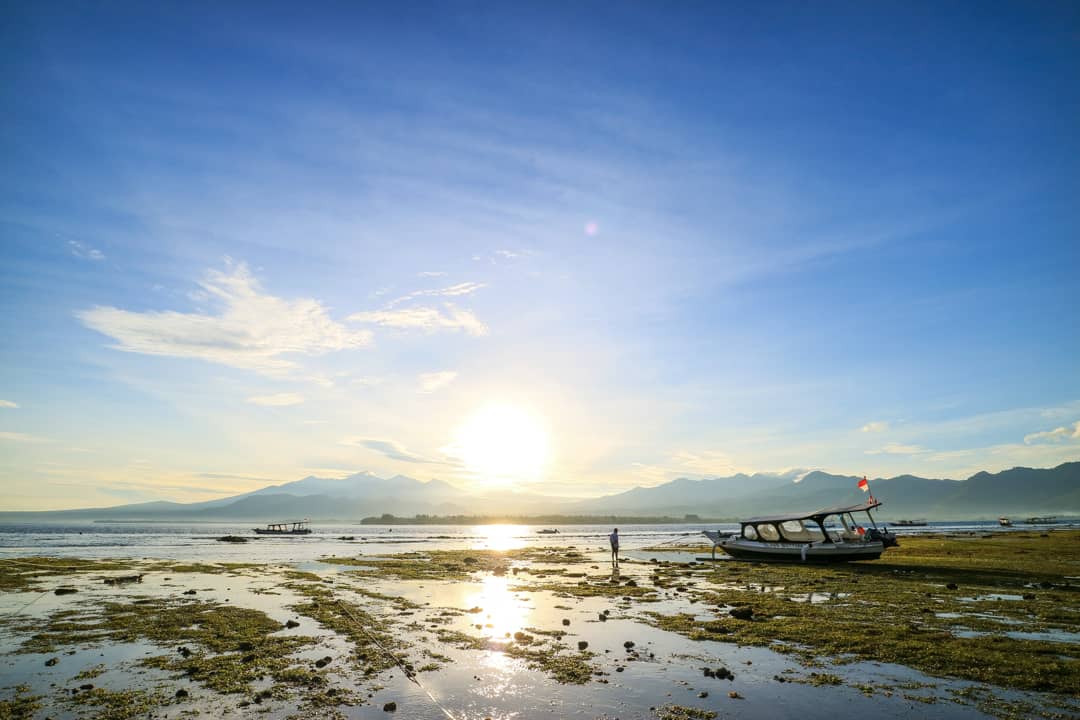 What's Life Like in Gili Air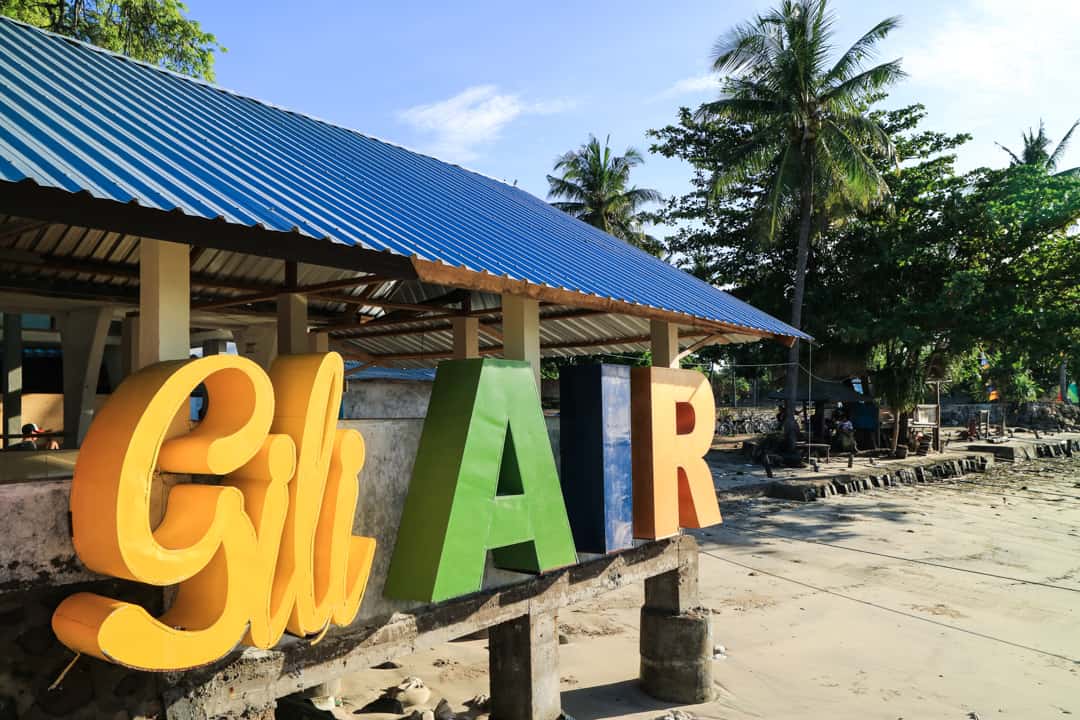 Gili Air, located just off the northwest coast of Lombok, is the most easterly of the island trio. With just barely 1,500 inhabitants, Gili Air is a place of serenity and tranquility. Lounging under a palm tree and listening to the waves as they crash on its long stretches of white sand, you'll forget about the modern world altogether.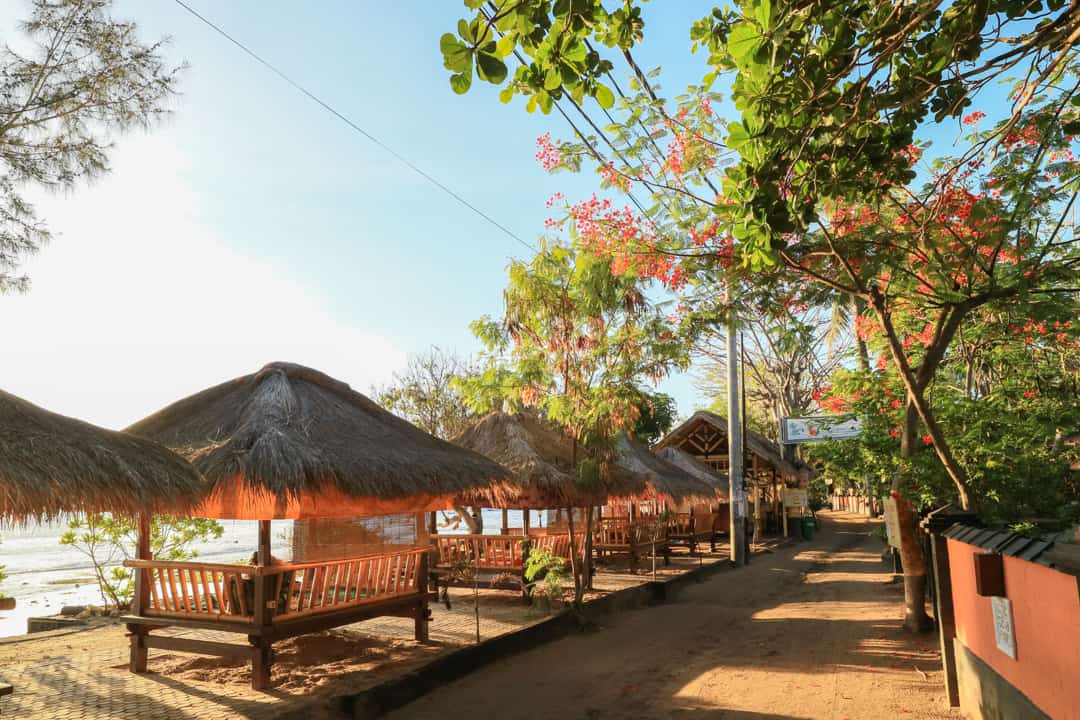 Climate
Gili Air enjoys a warm tropical climate throughout the year, with an average air temperature of 28°C and water temperatures at around 26°C to 29°C. The rainy season starts from November to April, and the dry season from May to October. Sheltered by the two nearby volcanoes, Mount Rinjani in Lombok and Mount Agung in Bali, the island has a drier micro-climate than the rest of Indonesia.
Language
One thing I worry most when traveling is communication. In Gili Air, the locals speak Sasak Gili Air in addition to Bahasa Indonesia, the official national language. But most of those working in the hospitality industry such as in restaurants and hotels have a basic knowledge of English. From time to time, you might encounter someone who don't speak a single English. Don't fret and don't be shy to use body language to illustrate your point!
Religion
The majority of the population is Muslim, as is in most of Indonesia. There are a few etiquette to keep in mind:
Never use your left hand for anything. Don't touch anyone with it, don't eat with it, don't pick things up with it, as it is considered the hand you use to wipe yourself in the bathroom. Always use your right hand.
Use your right thumb to point at things. Pointing with the index finger is considered rude.
Remove your shoes before entering a house, shop, or any other place.
Dress appropriately. Don't walk around topless, in skimpy clothing, or wearing very small and revealing bikinis.
How to Get to Gili Air from Bali
The best way to get to Gili Air is by fast boat. Several fast boat companies operate from various ports in Bali (Benda, Serangan, Sanur, Padang Bai, Amed) and offer a free pick-up from your hotel. Travel times is around 1~2 hours, depends on weather conditions. Reputable boat companies include Blue Water Express (departs from Serangan and Padang Bai; IDR$790,000 one way) and FreeBird Express (departs from Amed; IDR$475,000~575,000 one way).
Alternatively, you can take a flight from Denpasar Airport to Lombok Praya (30 mins; fares start from IDR$350,000), get to Bangsal port by public "Blue Bird" taxi (1.5 hour; ~IDR$300,000), then take a boat from Bangsal to Gili Air (~10-15 mins). Public ferry departs at 4:30pm daily and costs IDR$11,000 one way. You can also charter a private boat at the cost of IDR$155,000. I don't recommend this option though. Unless you're staying in Lombok prior to your visit to Gili Air, fast boat is so much more convenient.
How to Get Around Gili Air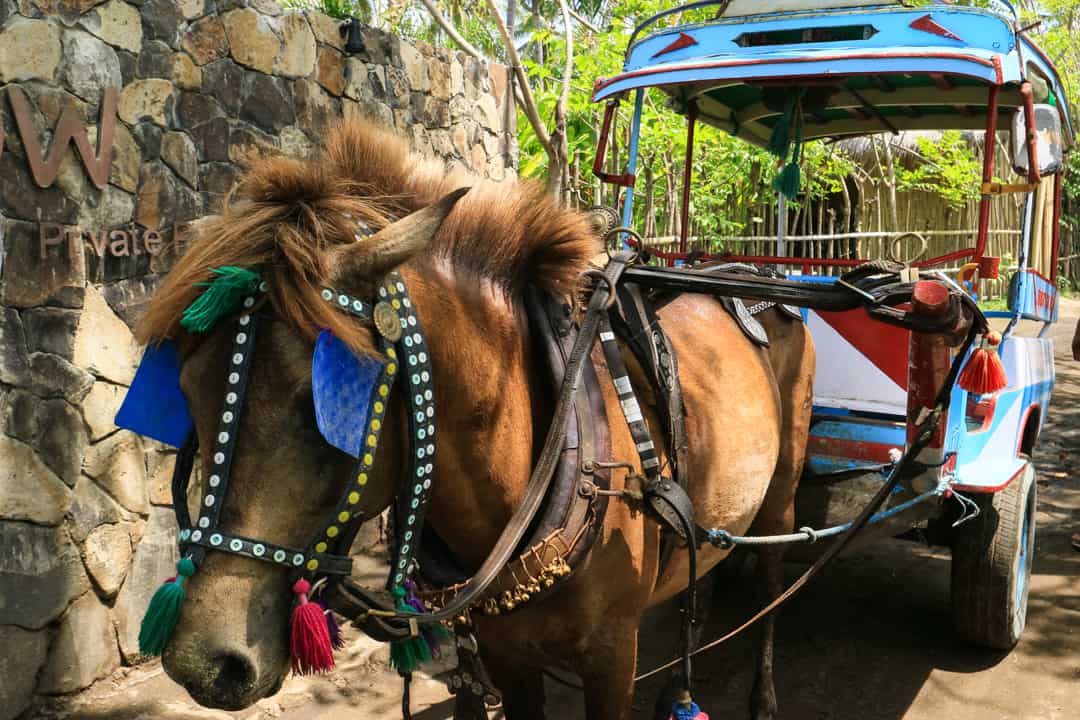 No motorized vehicles are allowed on the island. You either walk, bike or take a horse cart. If you have large luggage with you when you arrive at the island, I would recommend taking a horse cart from the harbour to your hotel, which costs approximately IDR$100,000.
Near the harbour, in the southern part of the island, several bike rental shops can be found. Renting a bicycle costs about IDR$70,000 a day. Some resorts offer free bike rental.
Pro Tip: When renting a bike, take the ones with big wheels to be able to ride in the sand. Also, make sure that they give you a lock and a light, as the island can be quite dark to navigate at night.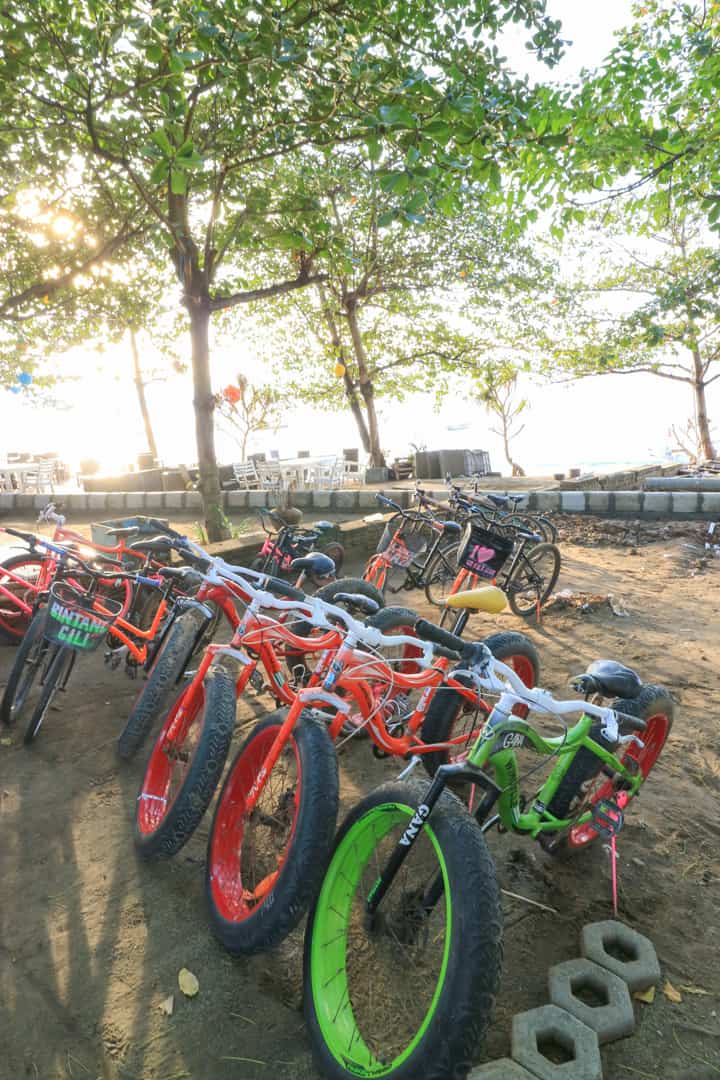 Where to Stay
There's no big hotel chain on the island. However, Gili Air has various different accommodations to fit every budget, from budget backpackers to luxurious private villas. If you like to be lulled to sleep by the sound of the ocean, the northeast corner of the island has many bungalows and villas that are just steps away from the beach. In the morning, you can simply roll out of bed to catch the sunrise!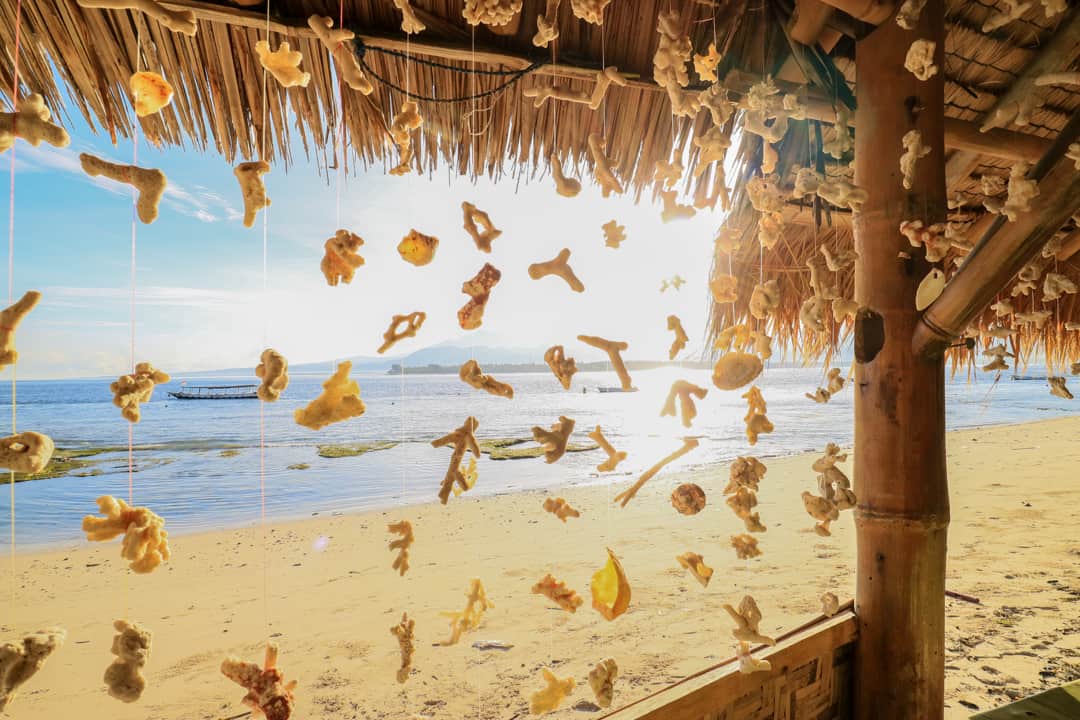 For a fully private experience away from the crowds, I would recommend staying in the less-developed north or central part of the island. Located in one of the quieter areas, Slow Gili Air presents one-of-a-kind luxury accommodation experience for those who want to take things at a slower pace and savour every bit of island life. Interested? Click here to read our experience at Slow.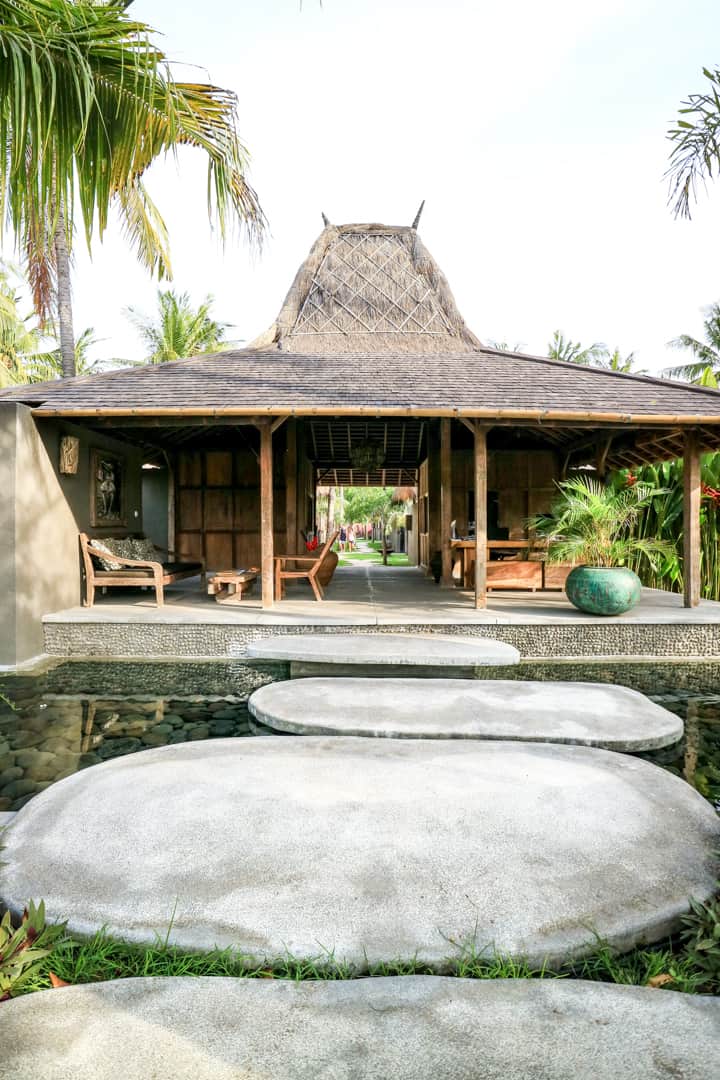 [bctt tweet="Feeling the need for sun? Head towards #GiliAir for an idyllic vacation #islandlife #travel" username="fortwoplz"]
Where to Eat
Italian? Mediterranean? Mexican? Thai? Gili Air has a great selection of restaurants caters to your tastes.
Mowie's is a great spot to grab a bite if you're craving for some burger, pizza, or pasta. Sitting on the southwest end of the island, the bar makes the best spot for sunset viewing. Make sure you come before 6 p.m. to get a front row seat!
For beachside BBQ, check out Chill Out on the southeast. Not only does it offer top quality food and cocktails, it also sits at an unbeatable spot to take in gorgeous ocean views!
Fancy some Thai food in a beach side setting? At Santai, you can order delicious curries, sates and other Thai food while slipping into a lazy hammock with soft sea breeze keeping you company.
Pachamama scores high for their healthy vegan food. Offering fresh creative organic food, along with a big selection of smoothies and shakes, this gem is ideal for health-conscious individuals who need nutritious but tasty food.
And of course, the island has a number of charming warungs (restaurants run by locals that serve Indonesian food). Pandan in the northwest, Yahuuut Warung in the central and Lemon Grass in the south are all fantastic options.
What to Do
Water Activities
Gili Air is all about snorkeling, diving and many other water sports. With its rich diversity and over 3500 marine species, the Gilis' makes an appealing diving destination. There are a number of dive centres on the island that offer many different packages and courses to experience the underwater world. I highly recommend Blue Marine Dive as it offers a range of PADI courses where you can dive with highly qualified professionals. As for dive spots, check out Turtle Heaven where you can swim with as many as 20 turtles on a dive!
Pro tip: book your PADI course prior to your arrival to get a free fun dive (or a 10% discount). Once you're on the island, it's all fixed price due to the price agreement between the dive centres.
For those interested in snorkeling, you can take part in a snorkelling day trip, offered by many local agencies. Typically, you leave in the morning at around 9 am for a full circuit of the Gilis, stop for lunch, and return to Gili Air at around 4 pm.
If you're feeling adventurous, try subwing (IDR$350,000 per person), stand-up paddle ($IDR$150,000 for rental), freediving (IDR$3,000,000), or take a surfing lesson (IDR$150,000 without board rental)!
Non-Water Activities
Gili Air is also an inspiring place to practice yoga. Many yoga schools scattered around the island offer yoga, pilates, and zumba classes.
Cooking classes are a fantastic culinary experience for food lovers who want to learn how to cook Indonesian food (rates start from IDR$275,000).
Want to discover the other 2 Gilis? Then book an island hopping boat! Public island-hopping boat service is also available – the boat loops between all three islands twice daily. There are many unique things you can do on the Gili Islands to keep you busy. Gili Trawangan is a popular island to explore – here is a guide to help you plan your trip!
Day-tripping to the main island of Lombok is also possible! Consider doing a hike to the Sendang Gile and Tiu Kelep waterfalls. Or get adventurous and do 3-days-2-nights trek to the summit of Mt. Rinjani.
There's no better way to relax after a day of diving and snorkeling than treating yourself to a massage. The spas on the island offer many different types of massages as well as all kinds of beauty treatments, including manicure, pedicure, facial, and waxing.
---
Within the idyllic island setting of Gili Air, you are able to disconnect from the hectic pace of normal life and reconnect with nature. The island gives you that freedom to do nothing or explore the intimate slice of paradise at your own pace!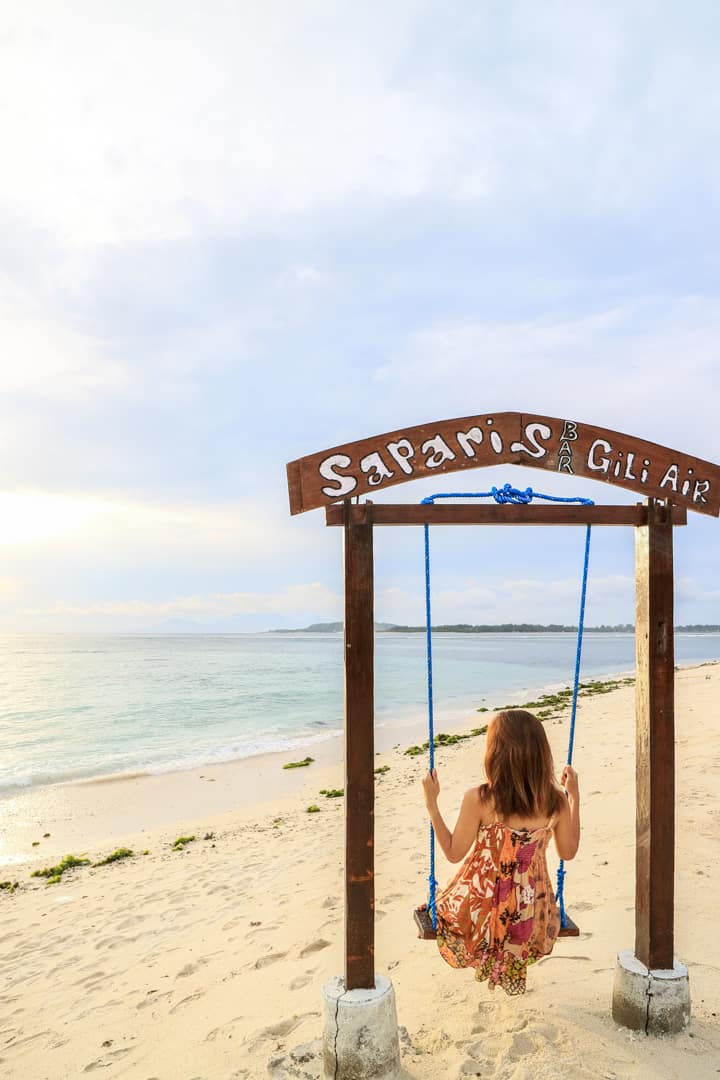 Pin it for later
[one_half]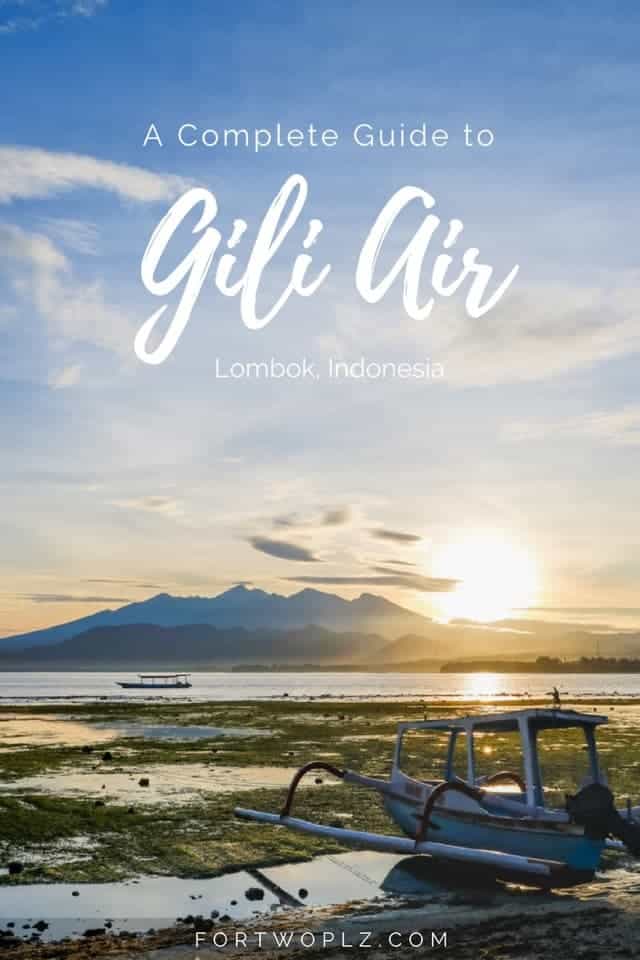 [/one_half]
[one_half]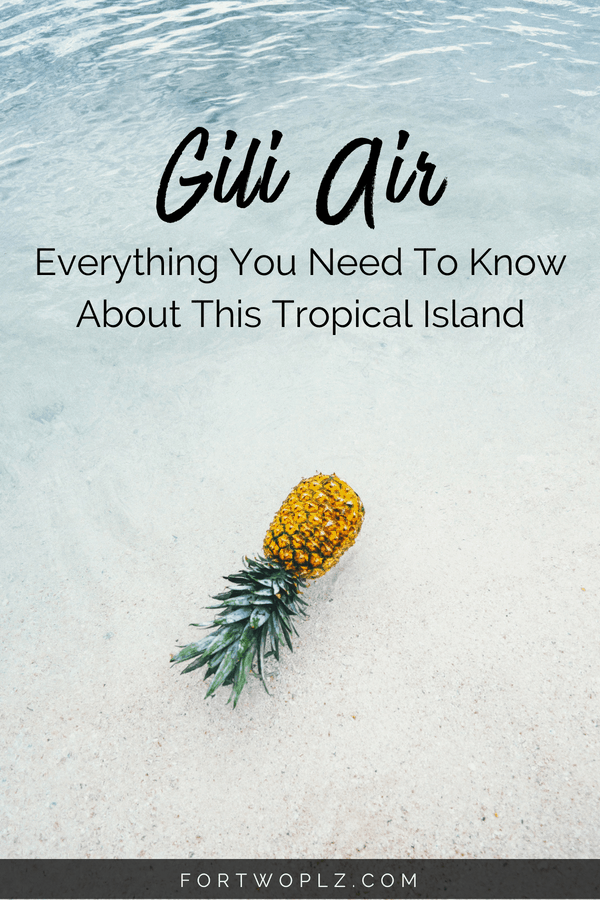 [/one_half]