This site uses affiliate links and we may earn a small commission when you use our links and make a purchase without incurring additional fee yourself. Many thanks for supporting this website. Please see our disclosure page for more details.
Slurping season is upon us and ramen is calling our name! This winter, Calgary has officially welcomed Jinya Ramen Bar to its food scene to help the locals combat the brutally cold weather. While this Los Angeles-based ramen bar is renowned for its tonkatsu ramen, but it has also got fantastic Japanese-themed tapas snacks to match. Check out a few of my favourites to upgrade your experience at Jinya Ramen Bar!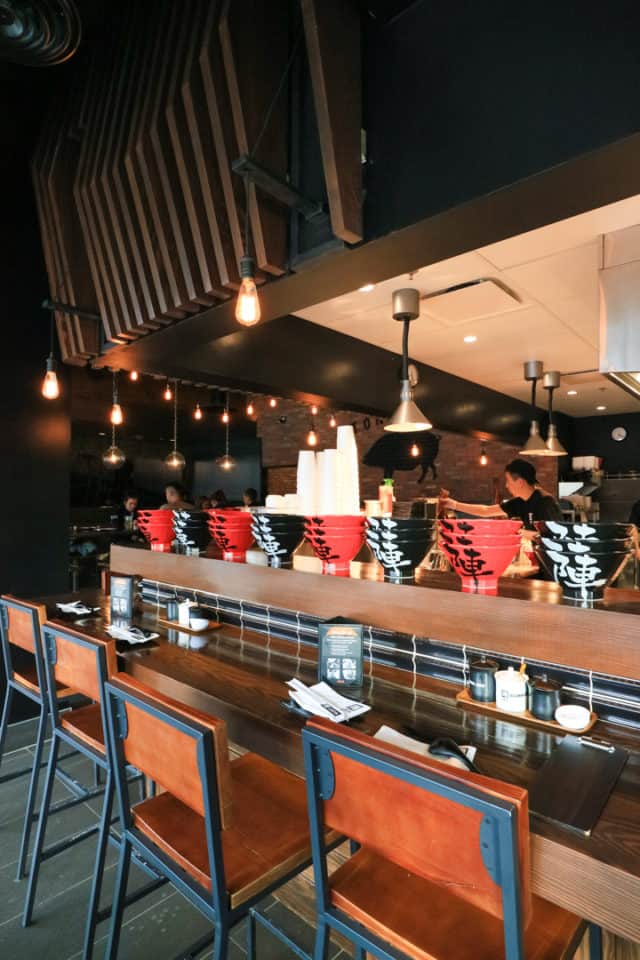 01| Jinya Bun
Attention bao lovers: Jinya's unique twist on the Taiwanese pork belly bun will blow your mind! Instead of peanut powder, mustard greens and cilantro, its Jinya bun ($4.5/piece) uses cucumber, mixed greens, original Jinya sauce and kewpie mayo to pair with the slow-braised pork belly and soft fluffy bun. The resultant bite-sized snack is out-of-this-world incredible and strikes the perfect balance of tanginess and sweetness that will keep you coming back for more!
[bctt tweet="Check out 8 must-try dishes @jinyaramenbar #yyceats #ramen" username="fortwoplz"]
02| Caramelized Cauliflower
Jinya's caramelized cauliflower ($6.95) will completely transform your perception of what cauliflower tastes like. Roasted until golden brown, the cauliflower lends a slightly crisp texture and complex flavor that is irresistible. When combined with pine nuts, mint leaves, and lime sauce, the dish takes on a delightful nuttiness and refreshing finish that I couldn't get enough of.
03| Brussels Sprouts Tempura
Jinya has found a way to get anyone to become obsessed with brussels sprouts. Deep-fried in light tempura batter, the brussels sprouts are dressed with a sweet, nutty flavor that easily becomes addictive. These crispy, piping hot brussels sprouts tempura ($6.95) are then drizzled with Italy-imported truffle oil for an extra elegant touch. It is so wonderfully aromatic that I promise you it'll be gone before you know it!
04| Salmon Poke Tacos
Get your raw fish kick with salmon poke tacos ($5.95/2pcs). The fresh chunks of salmon, the umami-rich marinade, the citrusy brightness, and the crunchy goodness…. you will be immediately transported to a tropical island. For me, it was love at the first bite!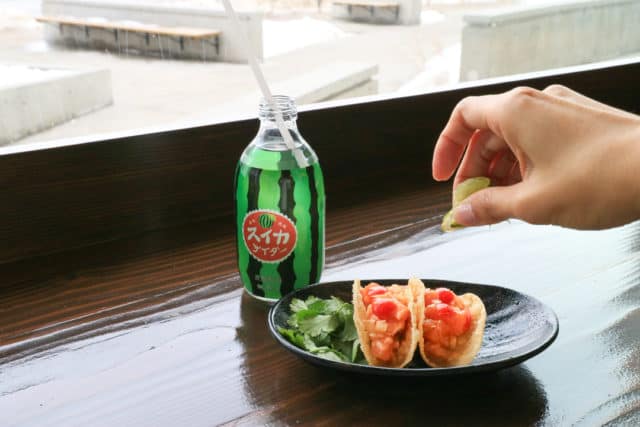 05| Cha Cha Cha
When it comes to delicious, broth-y goodness, you gotta cozy up to a giant steaming bowl of cha cha cha($15.25). Heavy on the garlic, this ramen blends 15-hour simmered pork broth with fish stock to produce a rich, tasty fragrance and a thicker consistency. Swimming in this flavorful broth is a special type of thick, bouncy noodles that holds up well to the thick soup. With tender pork bellies that literally melt in your mouth, custardy seasoned egg and a healthy dose of bean sprouts, cha cha cha is an easy favourite for me!
06| Sprouting Up Ramen
Another standout here is the sprouting up ramen ($13.95). The velvety-smooth pork-chicken broth melds gloriously with decadent slices of pork belly, wood ear mushroom, spicy bean sprouts, soft seasoned egg and crispy brussels sprouts. Together with the thick, chewy noodles, sprouting up ramen will have you mesmerized!
Pro tip: to amp up the flavour, ask for extra garlic at no cost.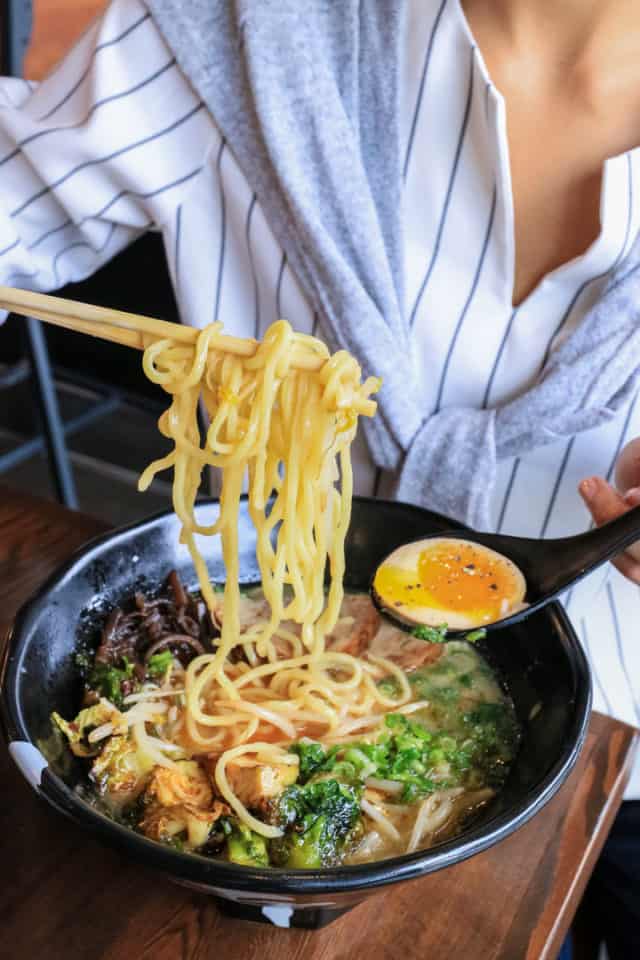 07| Spicy Chicken Ramen
If a lighter flavour is preferred, consider spicy chicken ramen ($13.25). Despite its mellower taste, it has a rich, golden tonkotsu-like broth that comforts the soul. Served with chicken breast, spinach, spicy bean sprouts, and green onion, spicy chicken ramen will fill you up and nourish you from the inside out.
Pro tip: Typically, this ramen is served with thin noodles. You can change to thick noodles for an additional $1.75. Or substitute with spinach noodles for $2.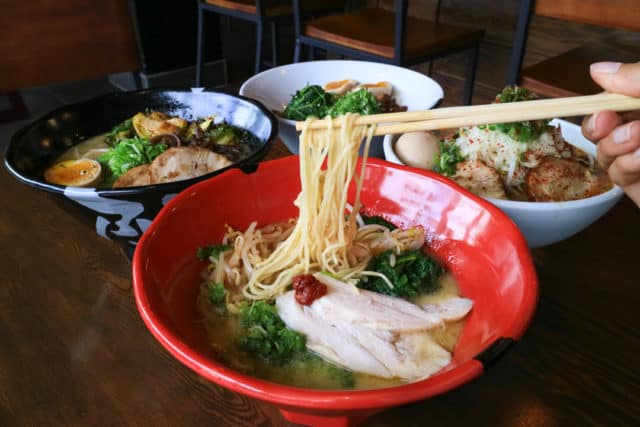 08| Pork Chashu Bowl
Other than ramen, Jinya also serves up delicious pork chashu bowl ($6.25/10.25). A bowl of steamed rice topped with glossy, aromatic pork belly, along with spinach, green onion, seasoned egg and sesame seeds, it is a pure comfort. Don't be surprised if you find yourself scraping the bowl once you've finished the rice!
Pro tip: Japanese soda, which comes in mango, watermelon and peach flavours, is a brilliant match to the fatty pork belly dish!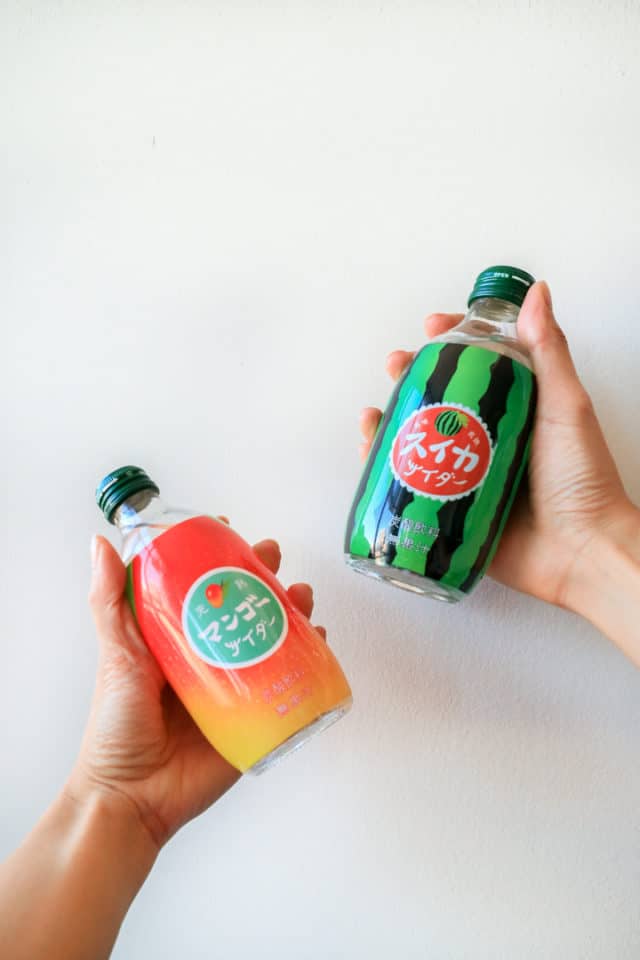 ---
With a wide array of Japanese food to try, Jinya Ramen Bar will no doubt be a new dining hotspot in Calgary. You can come here for the ramen, but its unbelievably good tapas will have you stay a little longer!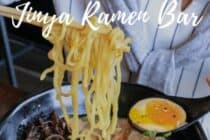 Disclaimer: This post is written in partnership with Jinya Ramen Bar. As always, all opinions on For Two, Please are my own and I only recommend brands that I 100% stand behind.