This site uses affiliate links and we may earn a small commission when you use our links and make a purchase without incurring additional fee yourself. Many thanks for supporting this website. Please see our disclosure page for more details.
As Canada's second largest city, Montreal is a phenomenal tourist destination. Its intriguing mix of French and English heritages, along with its artistic and creative energy, enthralls travelers from all over the world. While there may be exciting and interesting things to do in the city, some tourist spots are simply not worth the hype. Below is a list of places you should skip in Montreal, based on my personal experience. Learn from my mistakes and spend your well-deserved time off somewhere else!
1| Musée Grévin Montreal
For someone who has never been to a wax museum before, Musée Grévin Montreal may seem like an attractive tourist site. I had never been to one prior to our Montreal trip so I was quite excited to pose and "mingle" with world-famous stars and celebrities! However, excitement quickly turned into disappointment. More than half of the wax figures we saw at Musée Grévin Montreal are in reference to French Canadian entertainers, athletes, politicians as well as major historical characters in quebecois history. The only part I really enjoyed was the last room, The Ballroom, where I got a chance to take selfies with high-profile Hollywood stars.
Unless you have a good understanding of the francophone culture and the history of Quebec, I would suggest leaving Musée Grévin Montreal out of your itinerary.
[bctt tweet="Visiting #Montreal? Here are the places not worthy of your time #travel #ttot" username="fortwoplz"]
2| Notre-Dame-de-Bon-Secours Chapel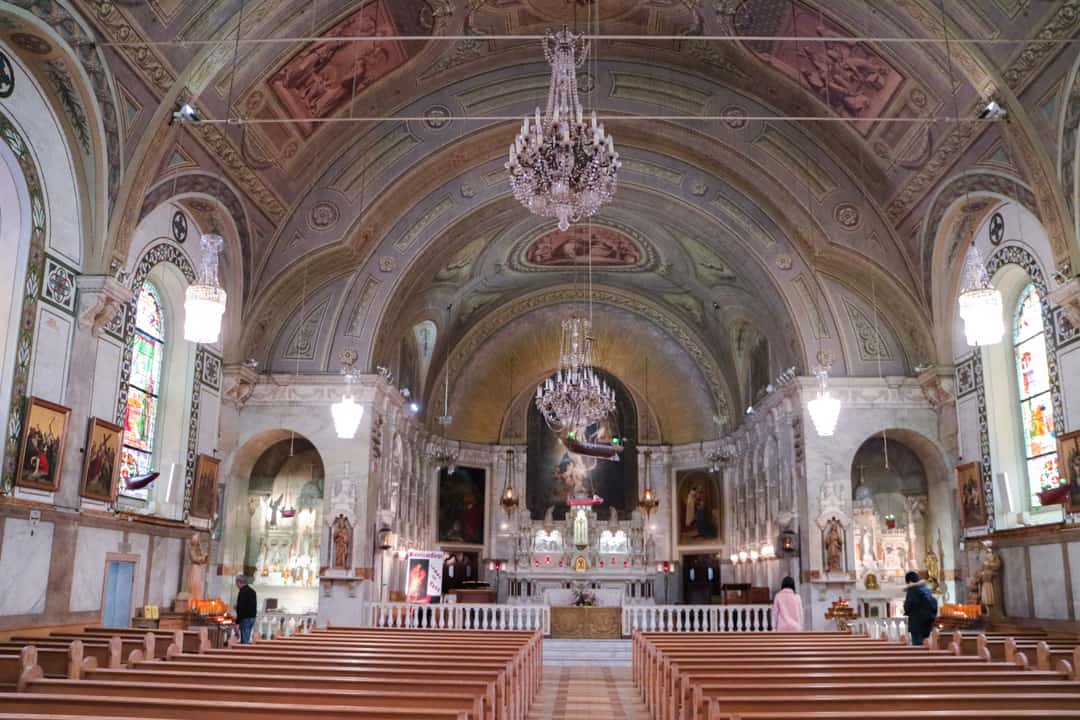 Montreal has many old churches. Notre-Dame-de-Bon-Secours Chapel, built in 1771, is one of the oldest in the city. The 350-year-old chapel has an interesting history: it is built over the ruins of an even earlier church; founded by Marguerite Bourgeoys, who was the first teacher in Montreal and the first female Canadian Saint; and known as the Sailors' Church where seamen came to make offerings to Virgin Mary for safe sea voyages.
Setting history aside, the interior is quite underwhelming, despite a display of artifacts from much earlier times. I would not consider it a must-see unless you are going for religious purposes.
3| Saint-Joseph's Oratory
Another church only worthy of a visit for religious reasons is Saint-Joseph's Oratory of Mount Royal. As Canada's largest church and the third largest in the world, this Roman Catholic basilica has its appeal to believers. As a non-Christian, I was there for other reasons: to admire its Renaissance architectural style, see the beautiful gardens leading up to the main entrance, and most important of all, enjoy the marvelous views of the city from atop the Westmount Summit.
Sure, the church is grand and impressive from the outside, but I was disappointed by the plain interior. The garden was sadly not-so-beautiful. The view from the dome was so boring. In my opinion, Saint-Joseph's Oratory of Mount Royal really holds no appeal to unchurched visitors.
4| Place Jacques-Cartier
Place Jacques Cartier is a historic square at the heart of Old Montreal, which is supposed to be one of the most popular spots in the city. Imagine a lively, joyful place that is filled with street stalls, street artists, and plenty of potted plants – that's what it was supposed to be! In reality, there was no one there. No sign of liveliness. Nah-dah. In the middle of May! I was shocked how empty and quiet it was!
5| Bonsecours Market
Over 100 years old, Bonsecours Market is acknowledged as one of Canada's ten finest heritage buildings. Today, the two-storey silver-domed building operates as an indoor public market, showcasing crafts and artwork from local artists and designers. While the building's exterior is breathtaking, the interior is quite the contrary, with a lack of decent shopping options and excitement.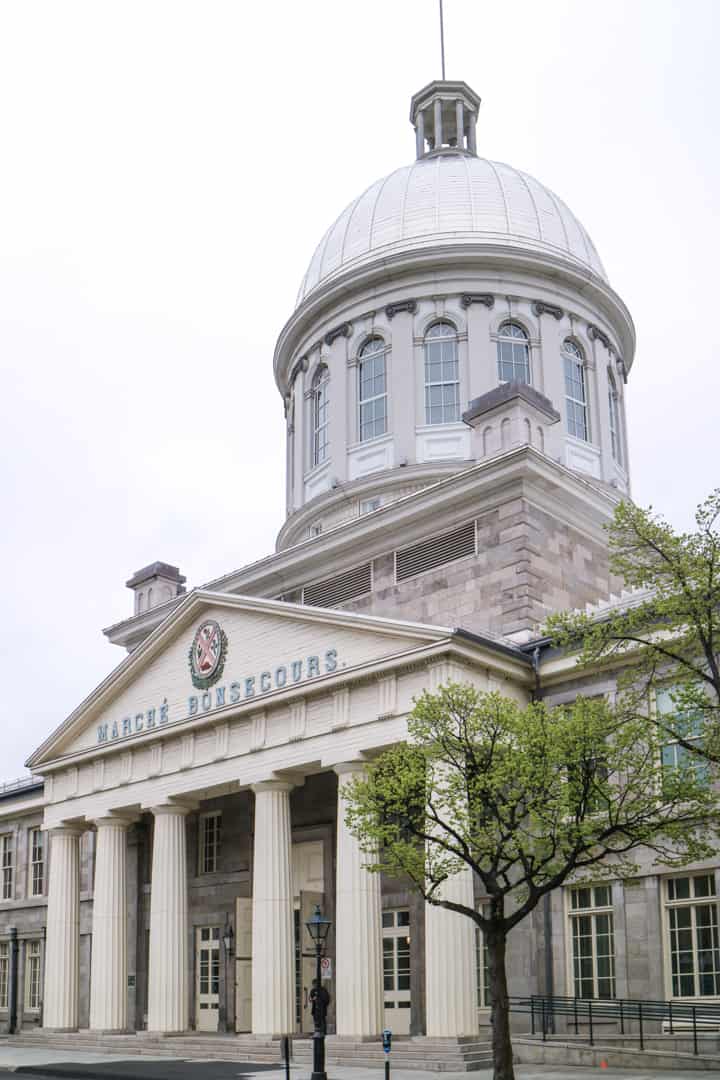 ---
Have you been to Montreal? What's your "to-avoid" place?