This site uses affiliate links and we may earn a small commission when you use our links and make a purchase without incurring additional fee yourself. Many thanks for supporting this website. Please see our disclosure page for more details.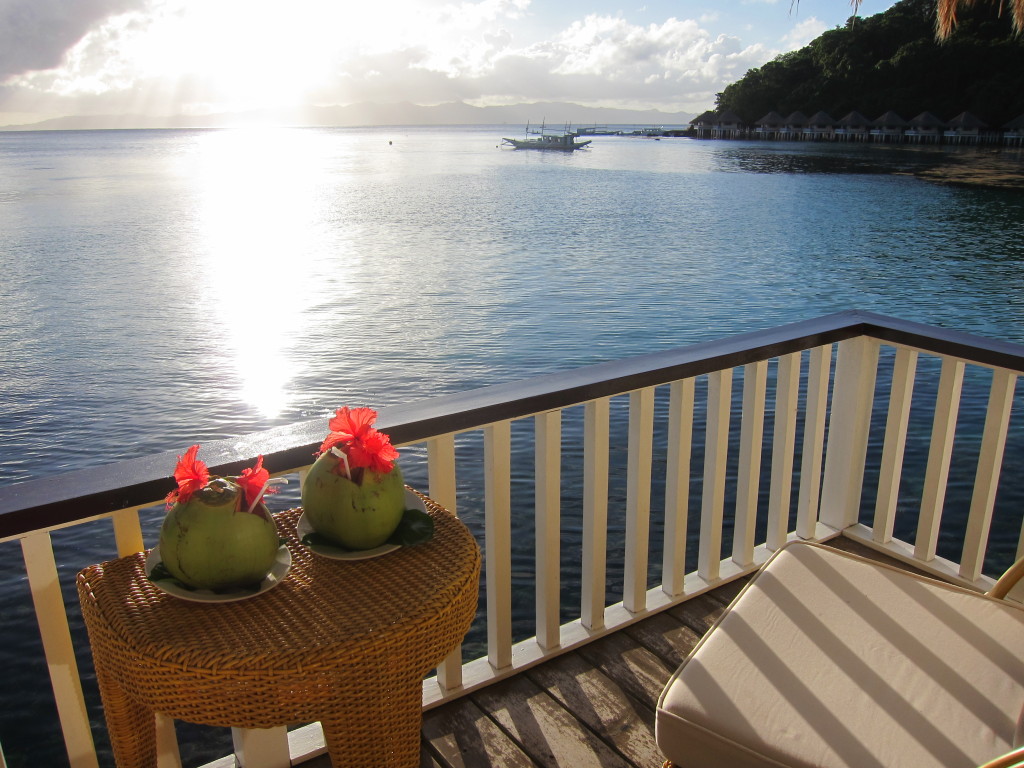 'Where are you going for honeymoon?' my best friend asked 2 months prior to our wedding. Common answers revolve around Mexico, Paris, Italy, Hawaii, Maldives… all are the world's hottest honeymoon destinations. But I'd long decided that the pristine beaches in Koh Samui, Thailand would be where I wanted to spend my romantic, once-in-a-lifetime holiday. Only that it didn't come true after hearing the horrifying bombing incident inside Erawan Shrine in Bangkok, Thailand just a few weeks prior our trip, killing 20 with more than 100 people injured. It was then I started frantically researching possible honeymoon destinations in Asia at the very last minute. Although the bombing happened no way close to Koh Samui (Kev even joked that we could probably get a better deal now that no one wanted to travel to Thailand), still… it's better be safe than sorry.
I must admit that I am a picky person and hate following the trends. Those lists of top honeymoon destinations are no use to me. Maldives – not unique enough. Hawaii – too crowded. Mexico – extremely touristy. Crossing one after another off the list. The supposedly relaxing post-nuptial escape had created extra planning tension for me. After days and nights of research, I came across a travel agency in Taiwan that specializes in island getaways and honeymoon arrangements.
As I browsed their website, one location particularly caught my eye – El Nido. Known as the last unspoiled paradise on Earth, it is a well-kept secret amongst the locals. You could snorkel in the turquoise green clear water and swim with turtles and sharks, undisturbed by mass tourism. THAT'S where I wanted to be with my beloved husband?
Why honeymoon package, not self-planning?
I enjoy the freedom of planning my own trips; however, the logistics involved can be tedious and frustrating. Stress was the last thing I wanted on top of the burden of planning for the big day. Why not leave the nitty-gritty to the experts?
Our travel agent, Shali, from TM Travel was exceptionally professional and flexible. Even though the company doesn't offer custom honeymoon packages, she helped us extend our stays (from 6 days to 10 days) to fit our needs. And being all the way across the globe was no problem at all, she assisted us with ALL the arrangements. It was completely worry-free.
One week prior to our trip, we had a quick pre-trip meeting with Shali to ensure we had all the essential documents. Within the waterproof ziplock bag she handed to us included our day by day itinerary, e-tickets, hotel confirmation receipt, pictorial summary of the transfer process at Manila Airport, map of the airport terminals, list of activities at each of the resorts, and reminder of what to bring & what not to bring. She even filled out our customs declaration cards for us (in case we don't understand English). Most importantly, she gave us the name and contact info of the tour guide who would pick us up at the airport upon our arrival in Palawan.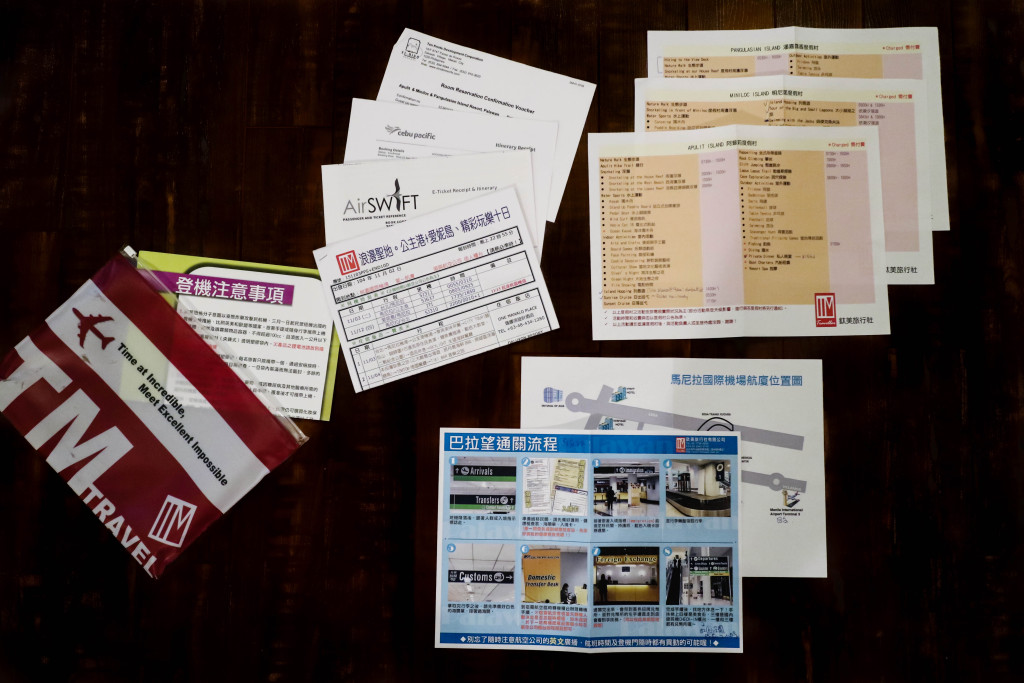 Before we left, Shali handed us a handful of postcards that we could send to ourselves from El Nido, highlighting magical details of the trip. What a sweet idea ?
Where did we visit in Palawan & El Nido?
During our stay in Palawan, we participated in a city tour, hitting the major attractions in Puerto Princesa, including Baker's Hill, Immaculate Conception Cathedral, Plaza Cuartel, Palawan Butterfly Ecological Garden and Tribal Village, and Crocodile Farm. Of course, island-hopping was a must! We visited stunning islands with white sand beaches at Honda Bay. Just north of the city of Puerto Princesa is the Puerto Princesa Subterranean River National Park stretching 8.2 km long. This world heritage site was chosen as one of the new seven wonders of nature in 2012!
Leaving Puerto Princesa, we started our adventure at various all-inclusive resorts, including Daluyon Resort near the Puerto Princesa Subterranean River National Park, as well as Apulit, Miniloc and Pangulasian Islands in El Nido!
How much did it cost in total?
Our package was originally 6 days which was priced as low as at NTD $45500 per person (~CAD$1920). But the price could vary depending on the resorts and room type you chose. We extended our stay to 10 days 9 nights, mixing in mid-range and luxury resorts. That brought up the cost, but it was well worth it. The package covered everything from air tickets, visas, ground transportation, boat rides, hotels, meals, to attraction tickets. What it didn't pay for were the tips and paid activities at the resorts.
There's no ideal location for honeymoon escapes. After all, it comes down to personal preference and budget. Some people like secluded beaches. Some prefer busy cities. As long as it is memorable and affordable, that's all that matters.
Hope this post helps for those who are in the process of planning their honeymoon. Feel free to contact me if you are interested in the specifics!