This site uses affiliate links and we may earn a small commission when you use our links and make a purchase without incurring additional fee yourself. Many thanks for supporting this website. Please see our disclosure page for more details.
Does any of these names seem familiar to you: Cucina, Vendome, or Alforno? If your answer is 'yes,' you are definitely no stranger to Teatro!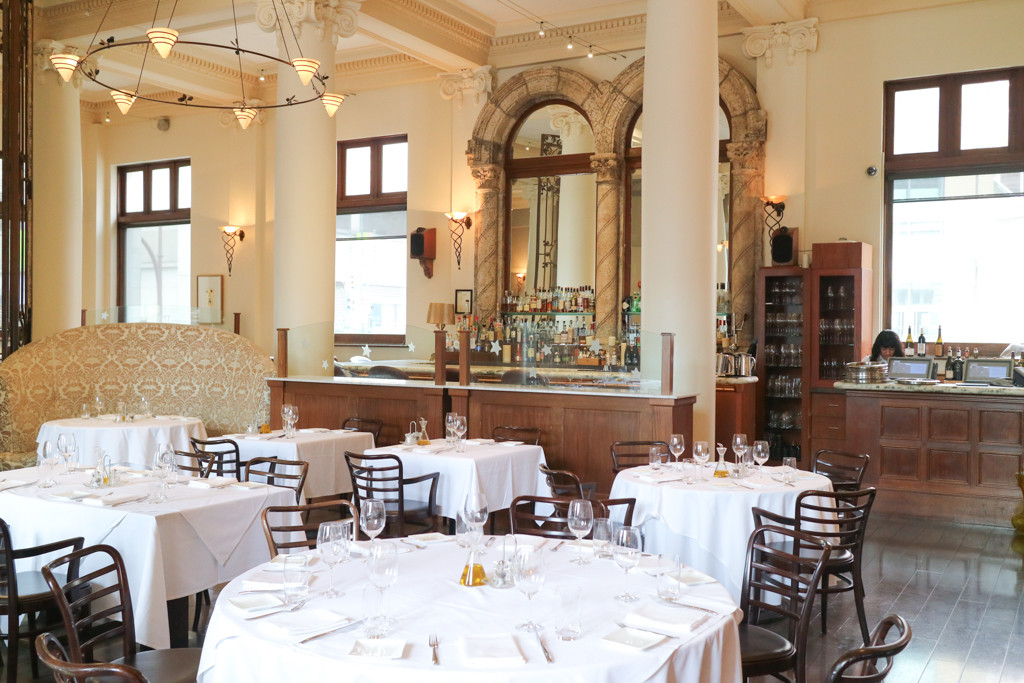 Opened since 1993, Teatro is the flagship restaurant of the Teatro Restaurant Group and takes great pride in providing the highest quality contemporary Mediterranean cuisine in an environment that is elegant and comfortable.
Housed in the old Dominion Bank Heritage building that is built in 1911, Teatro retains an old world charm that makes you feel like you've stepped into a foreign destination. Adorned with classical pillars, elaborate ornamentation, beautiful French gates, and lofty interiors, the downright luxurious dining space will put you in a cool frame of mind for culinary finesse!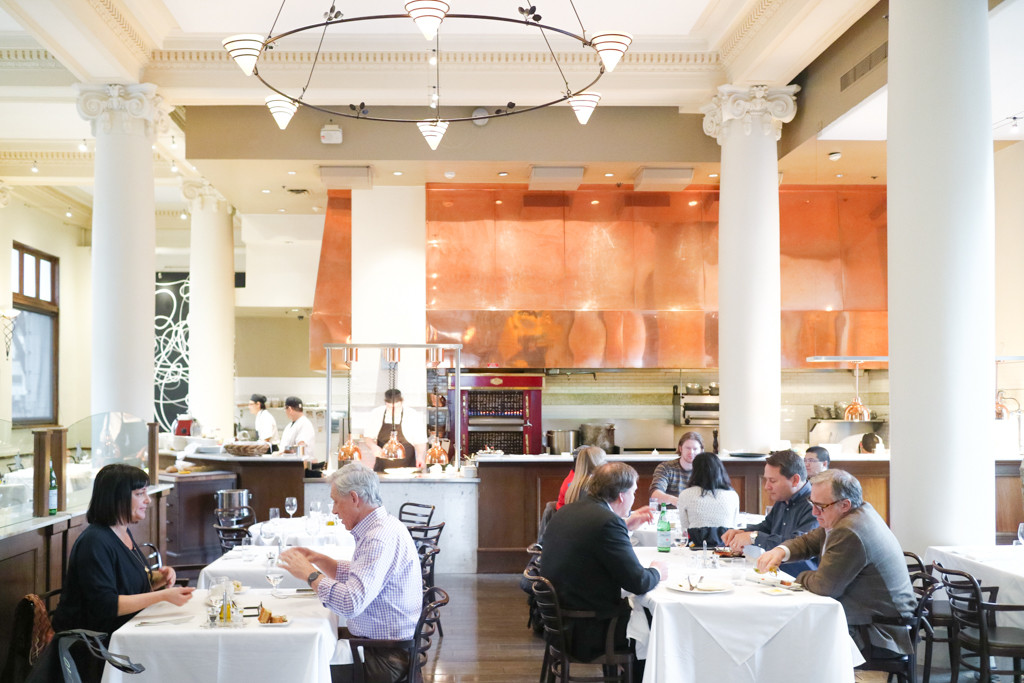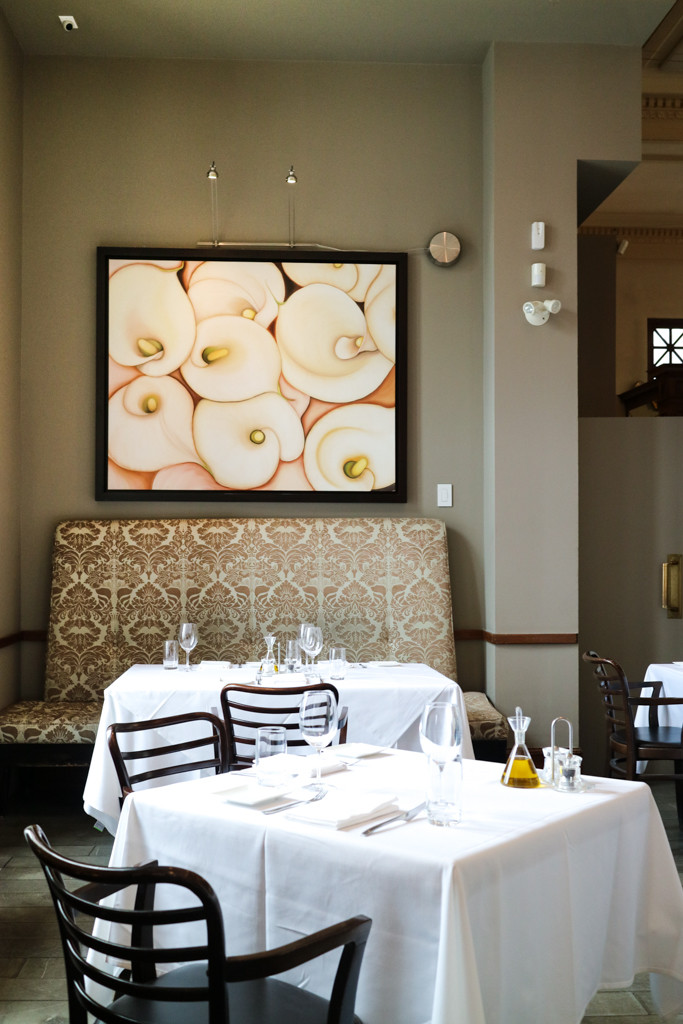 Teatro's $25 Express Lunch
Fine dining doesn't necessarily mean you have to break the bank. The restaurant offers good value for weekday lunch, featuring a 3-course menu that changes weekly for $25 per person. This allows you to sneak peek into the food it offers before committing to its full lunch or dinner service. What a deal!
Back in February, I visited Teatro with a friend to take advantage of its express lunch. Sharing with you below is the food we had on our visit.
First Course
Juniper scented bison polpette. Not only was it aromatic, the meatballs had a wonderfully piney taste, thanks to juniper berries. The dish was further accented with sweet and smoky roasted red bell pepper and fresh corianders which imparted a pleasant citrus flavour to the food. A brilliantly orchestrated harmony of flavours was at work in this dish, but I found the main ingredient, bison, turned out a little dry.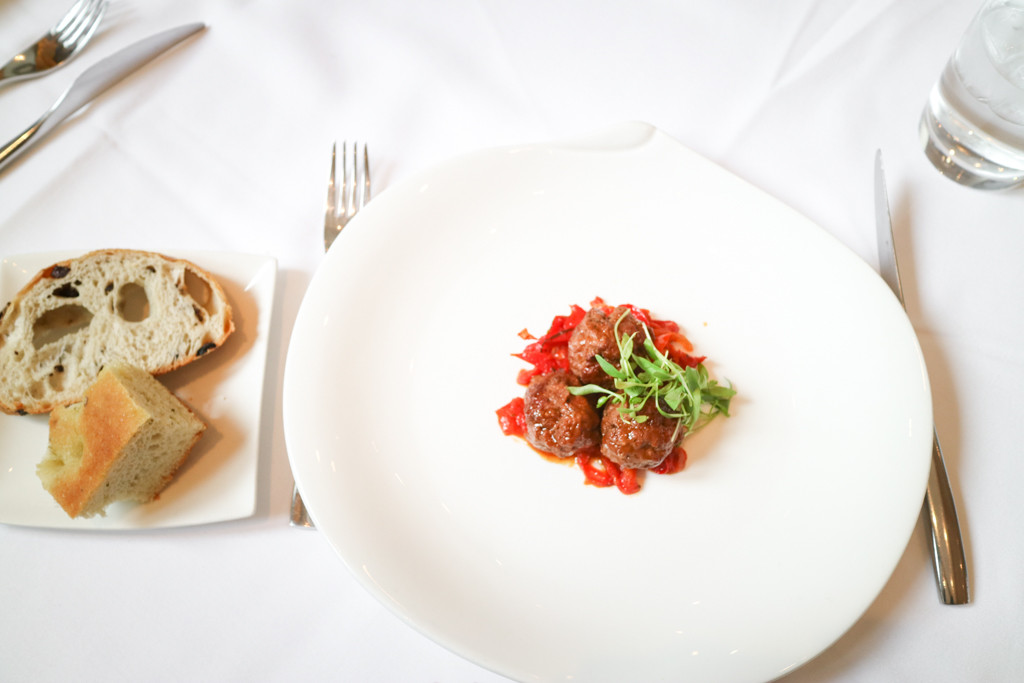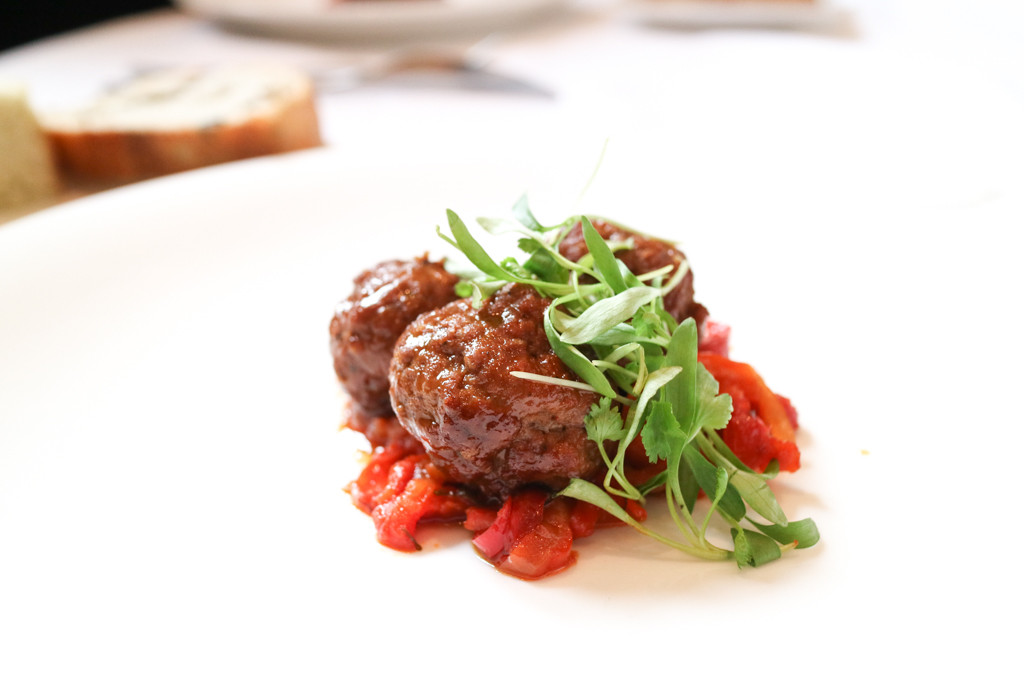 Second Course
Rigatoni a la amatriciana. Simple and delectable. Cooked to perfection, the pasta achieved the chewy "to the tooth" texture. Its ridged lines made it perfect for holding the classic amatriciana sauce, which gave the dish a fantastic depth of flavour!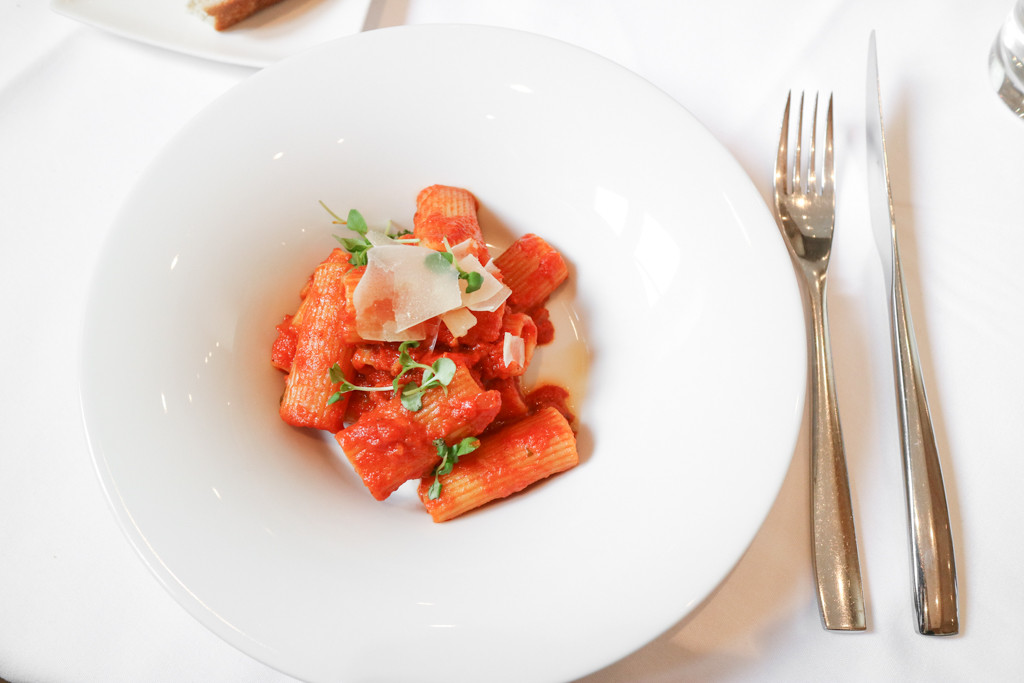 Dessert
Torta caprese. What could be a better way to end the meal than chocolate crumble and gelato? The lovely sweet and nutty crumble was made irresistible by incorporating cardamom which made the deep notes taste deeper while providing a bright finish.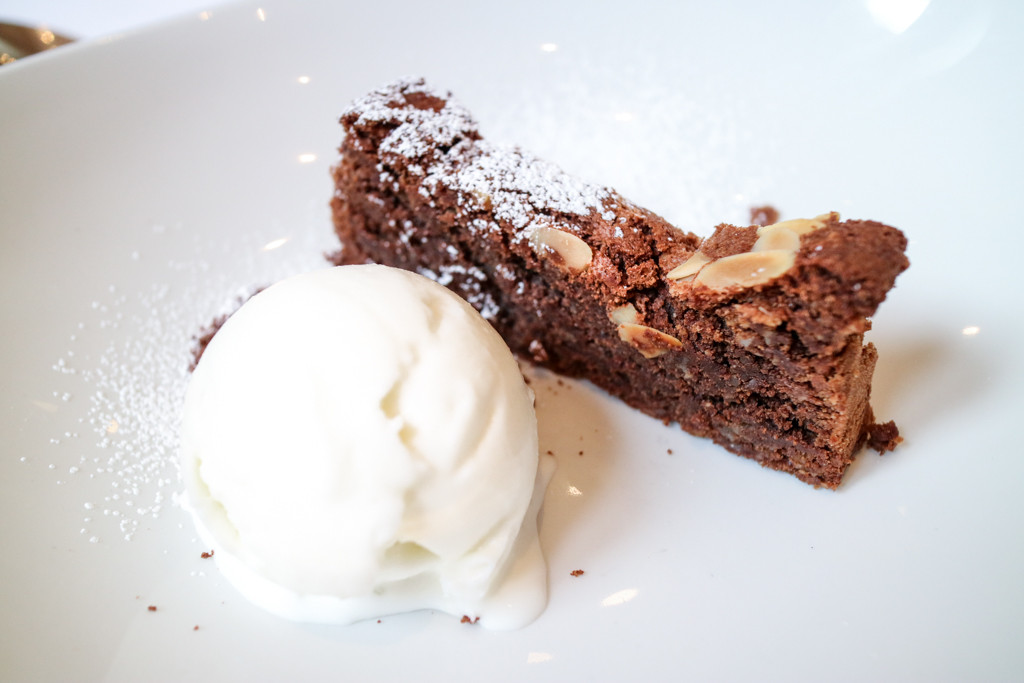 Conclusion
I am always a fan of restaurants with frequently changing menus. It showcases the chefs' creativity and capacity to bring novelty to the market. On the other hand, it is difficult to predict how good the food will be. At Teatro, I enjoyed the ultra-attentive service and beautiful dishes, but the food didn't really wow me. Having said that, its express lunch menu will please anyone who is looking for fine dining experience at a reasonable price. Though I must warn you that the portion size for set lunch is quite small.