This site uses affiliate links and we may earn a small commission when you use our links and make a purchase without incurring additional fee yourself. Many thanks for supporting this website. Please see our disclosure page for more details.
When we are choosing a Jasper restaurant to refuel and unwind after a long, strenuous hike, Maligne Canyon Wilderness Kitchen is always at the top of our list. Nestled deep within Jasper National Park at the iconic Maligne Canyon, the eatery provides more than just the best food in Jasper. It also offers a space for people to relax, laugh and enjoy each other's company while taking in the wilderness.
Never been to Maligne Canyon Wilderness Kitchen on your visit to Jasper National Park? Or do you need one more stop at the end of your Rocky Mountaineer adventure? Read on to find out what it has to offer!
Why is Maligne Canyon Wilderness Kitchen the best Jasper restaurant post-hike?
Most dining options in Jasper concentrate on Patricia Street in the heart of downtown Jasper. This does make sense, because it is super convenient for those who stay close to town. But what if you are an outdoor adventurer, and want to find food in the more remote wilderness? Maligne Canyon Wilderness Kitchen is perfect for you after a day hiking in the beautiful Rocky Mountains.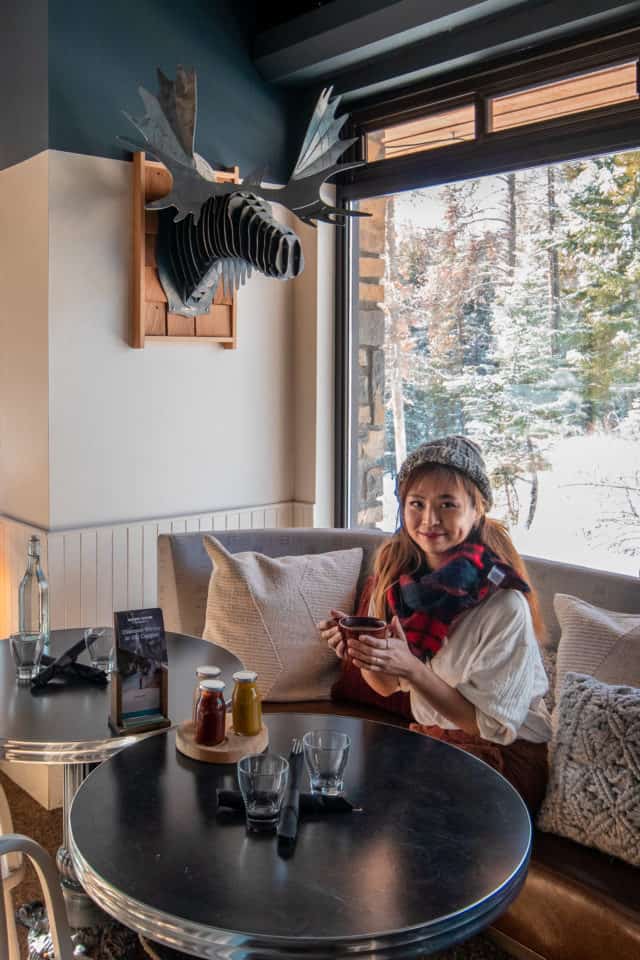 Located right beside Maligne Canyon, the most popular hike in Jasper, Wilderness Kitchen is quickly and easily accessible for travellers visiting the majestic Maligne Valley in the Canadian Rockies. The sounds of water cascading behind you will help you relax while you take in the views of soaring pine trees and impressive limestone canyons. The stunning vistas at this restaurant will undoubtedly make your experience dining in Jasper a special one!
In addition to the views, the space exudes warmth and character. The combination of wooden furniture and modern decor creates an inviting and relaxing vibe. There's indoor lounge seating as well as fire tables in the outside spaces, offering the ideal place for hikers to rest after a hard day of work!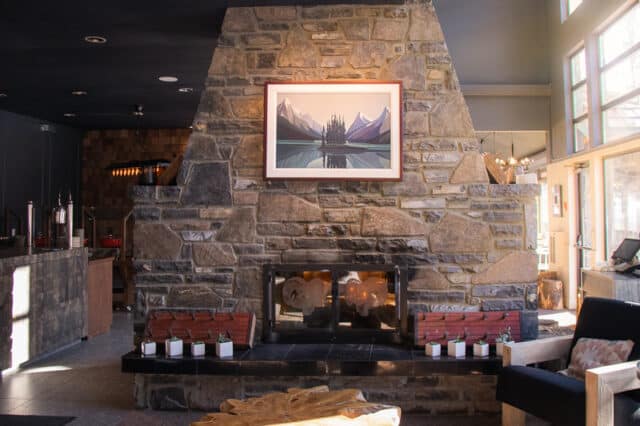 And we can't forget the whole reason you are at a restaurant to begin with – the food! If you have been following our blog, you know that we have high expectations for food. So rest assured, you can trust us when we say the food will be the highlight of your visit.
What to order at Maligne Canyon Wilderness Kitchen?
The Jasper restaurant doesn't just look pretty, but also cooks up exceptional food. As Jasper's original smokehouse, Wilderness Kitchen boasts a menu that can compete with the best restaurants in Jasper. It features mouthwatering smoked food and a drink menu to impress even the most particular taste buds.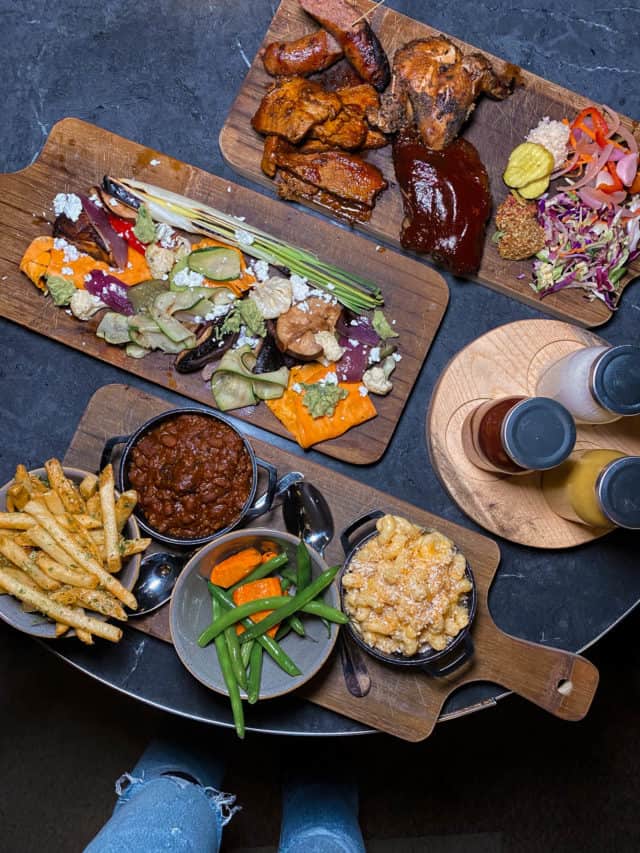 Some of our favourite dishes include the 16-hour slow-cooked brisket, slow-smoked pulled pork, wild boar bacon, and smoked venison sausage. All available at lunch (as sandwiches and flatbreads) and dinner (as individual meat dishes). It sounds so good you can almost smell it through the computer screen!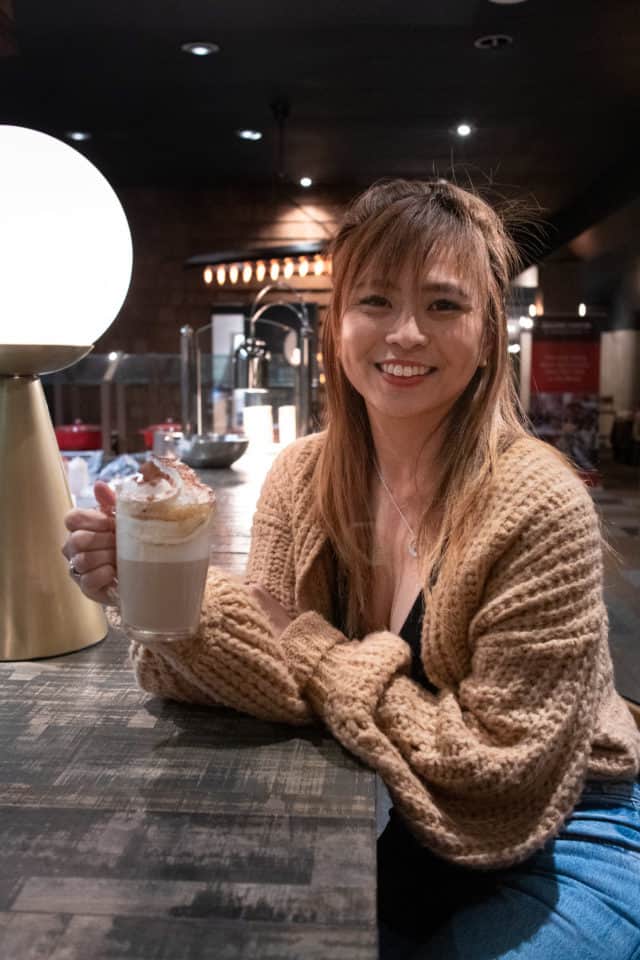 You know you'll need the perfect cold brew to cap off your hike in Jasper. Bring the meal up a notch by pairing your food with a local craft beer. You would not go wrong with a tap from Jasper Brewing Co. or Folding Mountain. Not a beer drinker? Canadian wines and cocktails are also available!
When is the best time to dine at Maligne Canyon Wilderness Kitchen?
Wilderness Kitchen opens from lunchtime to dinnertime year-round. Some people stop and grab a bite before their Maligne Canyon hike, but we recommend saving your visit until afterward. By then you will have worked up an appetite, and without having to worry about finishing your hike before sundown, you will have time to soak up the atmosphere while enjoying your meal.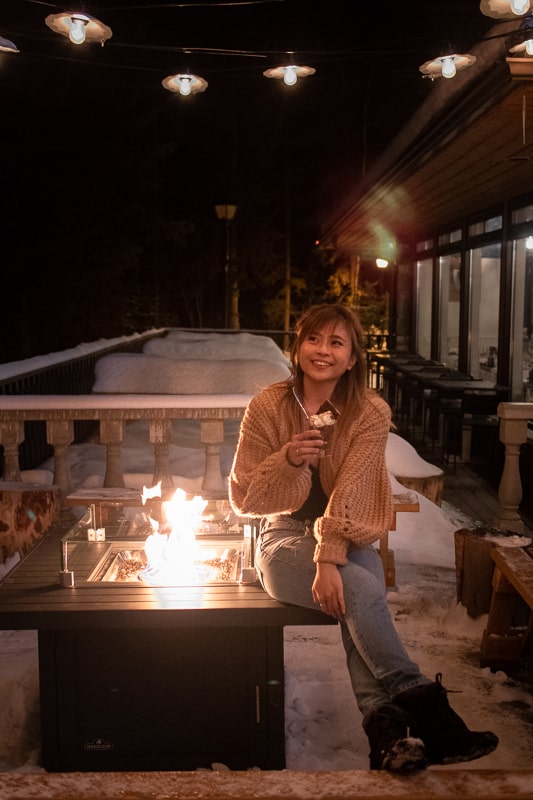 Because it is situated right by Maligne Canyon, one of the best hikes in Jasper, the restaurant can get quite busy. Compared to noon, evening is usually quieter and a better time to have an intimate meal.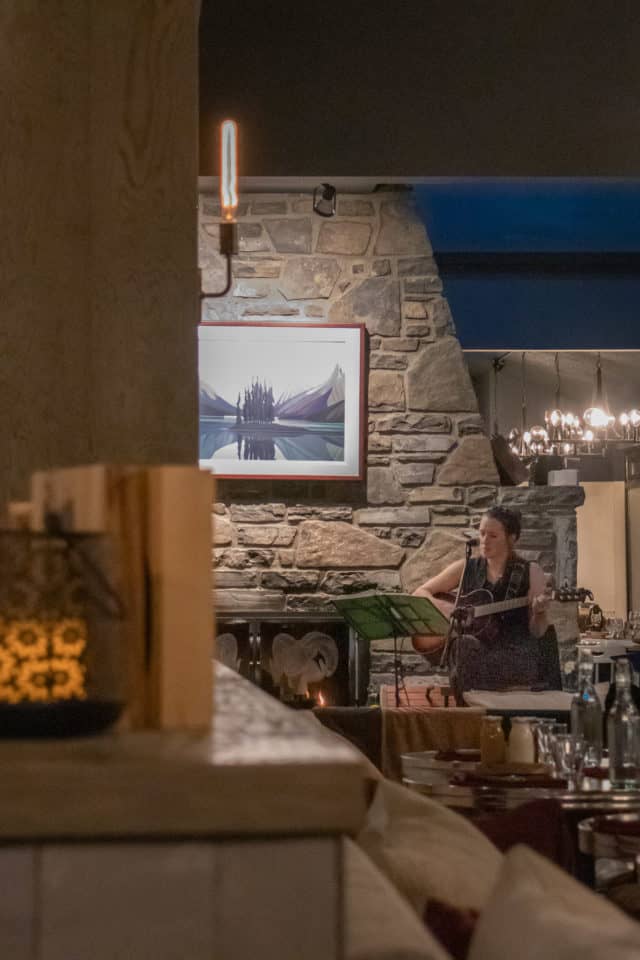 For an extra special experience, catch the live entertainment offered every Saturday evening in the winter and daily in the summer. (This is based on our experience last winter. Please contact the restaurant for the latest entertainment schedule).
Where are the ingredients sourced?
Another reason Wilderness Kitchen is the best place to eat in Jasper is their strong commitment to sourcing regional, seasonal ingredients.They partner with local farmers including Noble Meadows Farm (for goat dairy) and Sunrise Farms (for chicken).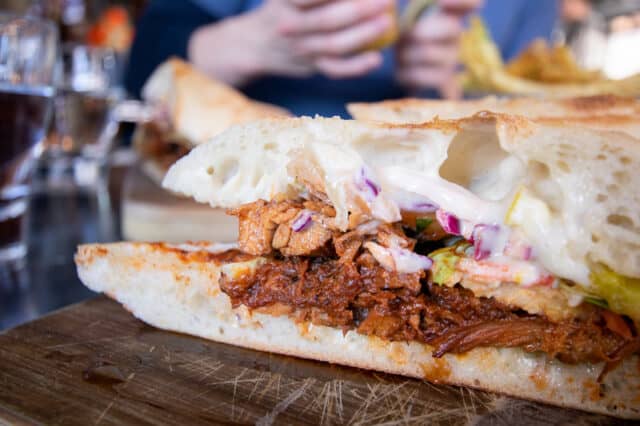 Is Maligne Canyon Wilderness Kitchen vegetarian-friendly?
Absolutely! This smokehouse-inspired restaurant in Jasper has many items on the menu that are vegetarian–including a gardener's flatbread loaded with vibrant vegetables, a vegetarian portabella sandwich, and vegetable fritters that go super well with the house BBQ sauces.
---
Maligne Canyon Wilderness Kitchen is a great addition to Jasper's food scene, serving up delicious smoked meats in a rustic setting. The next time you're wondering where to eat in Jasper, make sure to hit up this spot!
Note: Maligne Canyon Wilderness Kitchen is committed to taking safety measures to protect the health and well-being of their guests and staff. For more details on their safety procedure, operating restrictions and the latest hours, visit Wilderness Kitchen's official website.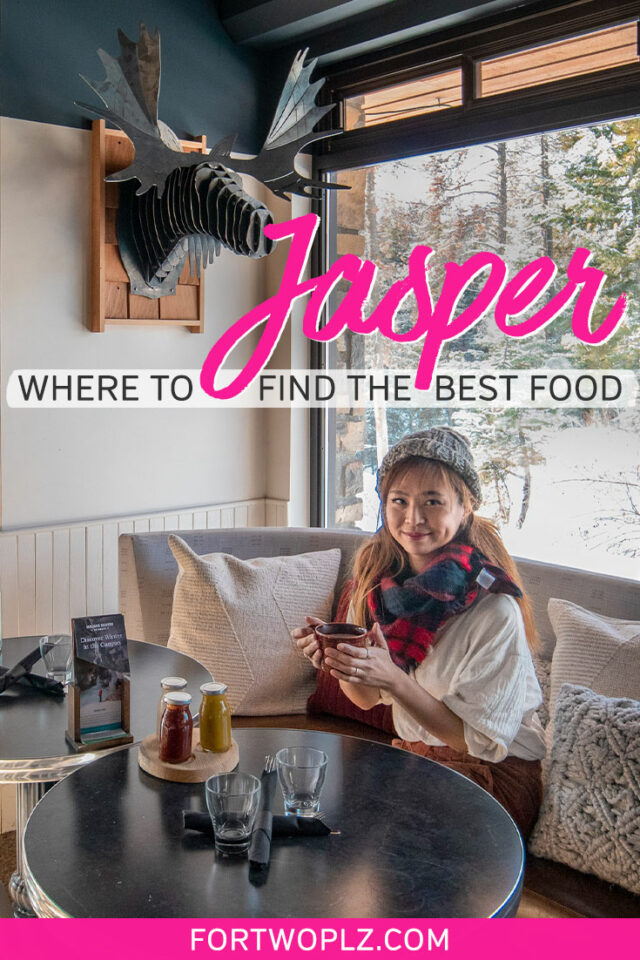 Disclaimer: We were hosted by Pursuit. As always, all opinions on For Two, Please are our own and we only recommend brands that we 100% stand behind.