This site uses affiliate links and we may earn a small commission when you use our links and make a purchase without incurring additional fee yourself. Many thanks for supporting this website. Please see our disclosure page for more details.
Scottsdale took us by surprise with its thriving food and drink scene. With so many choices for delicious meals, Scottsdale has quickly become a rising star foodie destination. Below are the 10 hottest places to eat in Scottsdale that guarantee to please even the most discerning palates!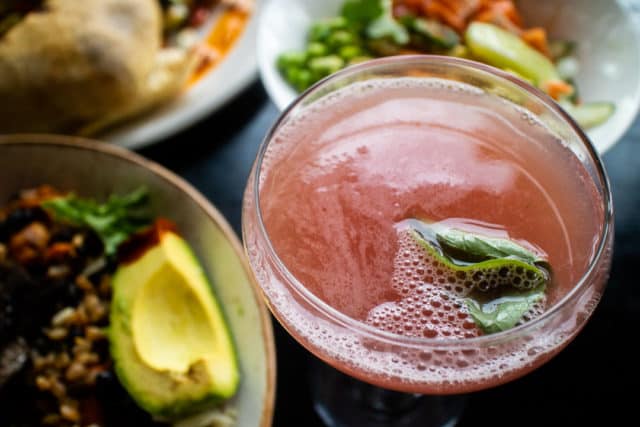 1| New Wave Market
Get a kick start for your day at New Wave Market, a popular gourmet restaurant in downtown Scottsdale!
Conveniently located in the heart of the city near the Arizona Canal, this casual eatery is a quiet oasis for breakfast and lunch.
You'll find plenty of fresh, healthy choices at New Wave Market: great-tasting hearty salads, filling ciabatta sandwiches, and classic breakfast foods. The choices are overwhelming, but don't leave without trying their sourdough bagels that are hand-rolled, boiled and baked fresh every morning!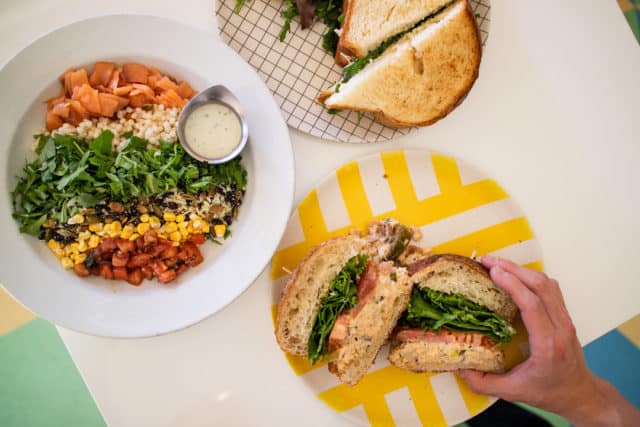 What to order: Schmaltz chicken salad, original Stetson chopped salad, and bagel sandwiches.
2| Super Chunk Sweets & Treats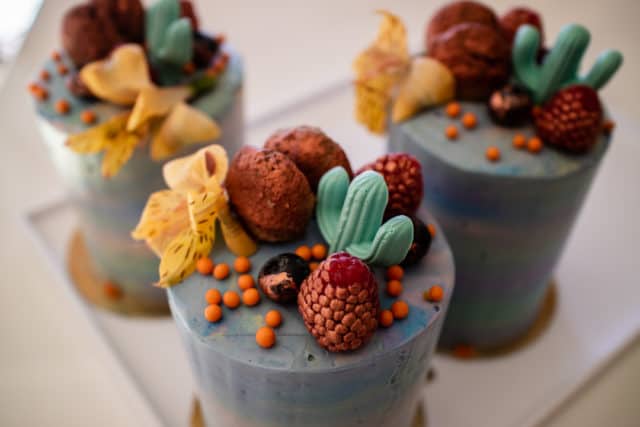 Right next door to New Wave Market is its sister store Super Chunk Sweets & Treats, a bakery and sweet shop beloved by locals.
Super Chuck Sweets & Treats is truly a treat to the eyes and the taste buds. Handcrafted in small-batch with a unique twist, their sweet creations will take your love for desserts to the next level! A must-visit on your Arizona trip.
It's hard not to buy more than you wanted when you go there! Trust us, one bite of the caramel corn and you'll get hooked!
What to order: chocolate bacon caramel corn, mesquite chocolate chip cookie (named the "Best Chocolate Chip Cookie Worth Traveling For," by National Geographic), John & Yoko ("Best Tres Leches Cake" by Phoenix Magazine 2018), and Arizona Sunset ("Best Concept Cake" by Phoenix Magazine 2018).
[irp posts=9417]
3| Farm & Craft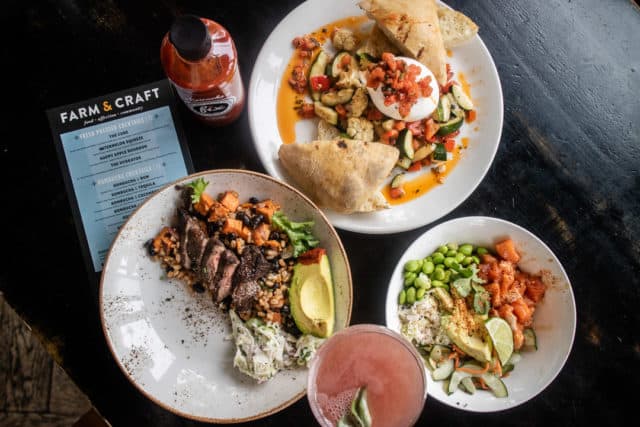 If you want to join the trend of mindful eating, Farm & Craft has got you covered!
This health-centric restaurant in Old Town Scottsdale is devoted to serving healthy foods made with gluten-free, organic, and hormone-free ingredients. Expect to find vegetables and proteins loaded into almost everything, from fresh sandwiches to grain bowls. You can even go nuts and build your own bowl!
For those who want to get their fix of kombucha, you will be delighted to find a list of kombucha-based cocktails to pair with the dishes!
What to order: salmon poke, watermelon squeeze.
4| Weft & Warp Art Bar + Kitchen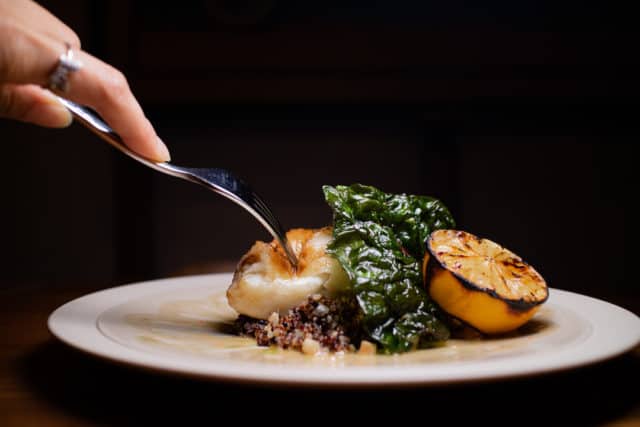 With stunning views of Camelback Mountain in the backdrop, Weft & Warp Art Bar + Kitchen is a surefire spot to take a special someone!
Set in the north of Old Town Scottsdale, inside Andaz Scottsdale, this romantic restaurant is where classic American style meets modern taste. Local flavors and ingredients are artfully weaved into each traditional dishes, adding a creative spin to old favorites.
[click_to_tweet tweet="Looking for unique restaurants to try in #Scottsdale? Whatever you're craving, this food guide will help you find the perfect place to eat in Scottsdale. #wanderlust #absolutelyscottsdale" quote="Going to Scottsdale? These 10 food spots deserve your visit!" theme="style3″]
What to order: elote, burrata sugar snap pea salad, blistered shishito peppers, chorizo bone in pork chop, market fish.
5| La Hacienda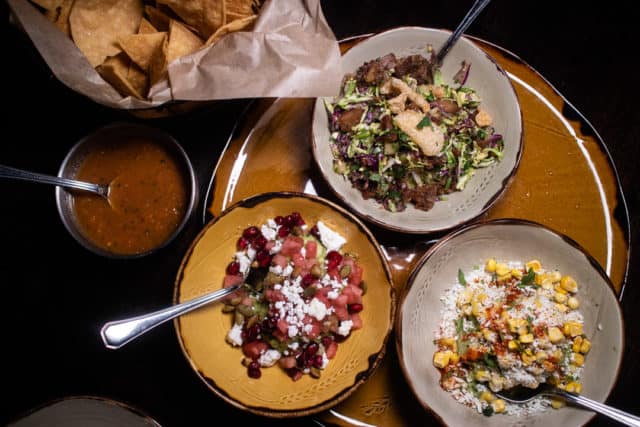 While there is no shortage of Mexican restaurants in Scottsdale, La Hacienda is unique in its modern interpretations of classic Mexican cuisine.
Instead of dishing up the usual sauce-driven, spice-heavy Mexican food, dishes at La Hacienda are prepared with European cooking techniques to showcase the vibrant flavours of local ingredients in a lighter, healthier way. From guacamole to tacos, this north Scottsdale restaurant has an extensive menu of Mexican favourites that will tempt your taste buds.
If you are looking for the best bar in Scottsdale, you're in luck because La Hacienda's tequila bar has over 200 varieties of the tequila from across Mexico! Order a tequila flight and titillate your palate with the finest tequila available.
For after-meal delight, try the flaming coffee liqueur, a spectacle prepared at tableside.
With all that, it is not hard to understand why it is ranked the best Mexican Restaurant in Arizona!
What to order: guacamole sampler, lobster tacos, crispy shrimp tacos, cafe de fuego
[irp posts=8587]
6| The Mission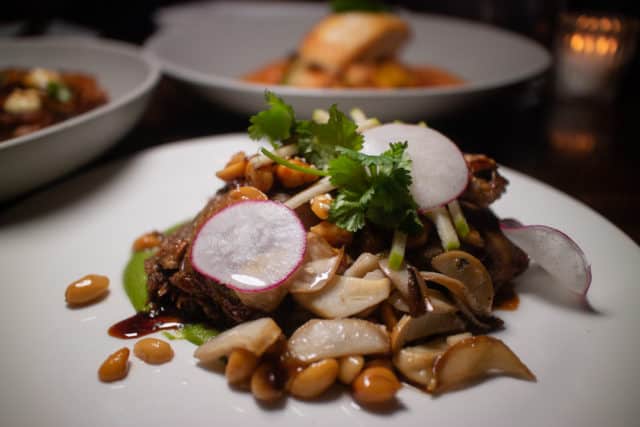 Fancy a candlelit dinner? Head over to The Mission, considered by many as the best restaurant in Old Town Scottsdale.
The popular restaurant will get you excited about Latin cuisine. Chef Matt Carter injects his dishes with a variety of influences from Spain to South American. Crispy cola pork, pork shoulder tacos, chorizo porchetta embody The Mission's unique take on Latin cuisine.
Aside from the food, the restaurant has a carefully-curated drink list to accompany your meal.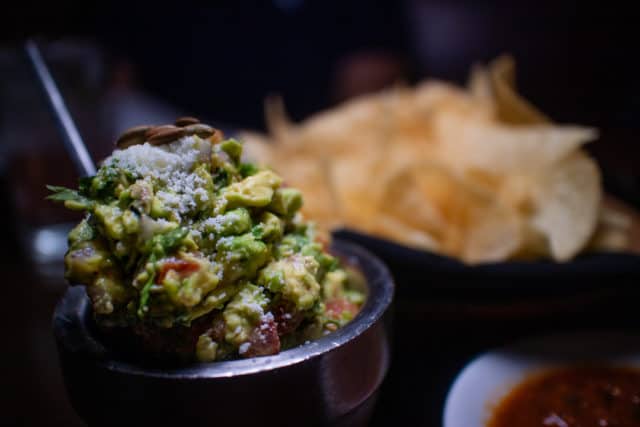 What to order: tableside guacamole, pork shoulder tacos, green chile duck confit.
7| Hearth '61
Named the best new restaurants in 2017 by PHOENIX Magazine, Hearth '61 wows guests with its classic American comfort fare.
The upscale restaurant is located inside Mountain Shadows in Paradise Valley and surrounded by beautiful mountain views, which deserve to be paired with an equally beautiful experience of food.
The seasonal menu, crafted with care by the renowned Chef Wiley, focuses on locally-sourced ingredients. It is nothing short of inspirational, allowing our senses to appreciate the simplicity of the ingredients' natural flavours.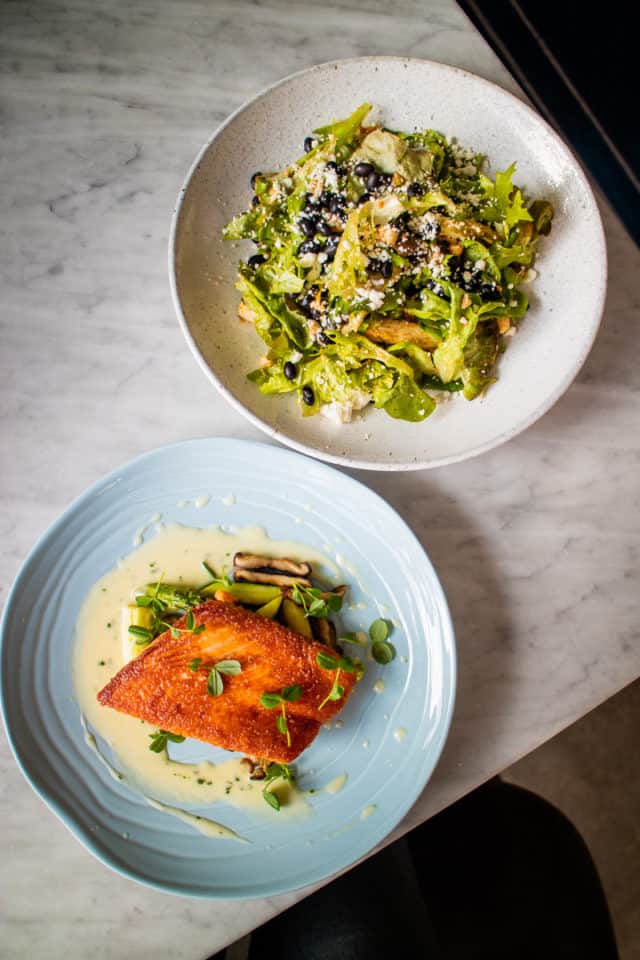 What to order: pan roasted king salmon
8| Sweet Dee's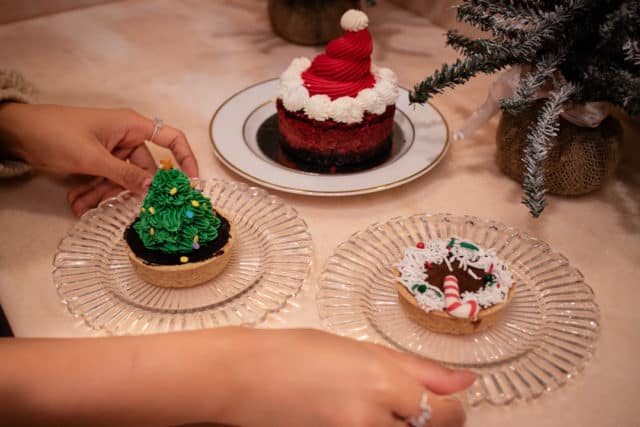 Sweet Dee's is home to the best dessert in Scottsdale. The dazzling array of sweet treats will get you through any sugar cravings!
All of the baked goods are beautifully served – not only will them make your mouth water, but are also Instagram-worthy!
Highlights here are their delightful cruffins (a combination of muffin and a croissant). They also have a great selection of macarons, doughnuts, and cupcakes, inspired by the changing seasons, fresh local produce or fun themes!
What to order: cruffins and macarons.
9| Ruze Cake House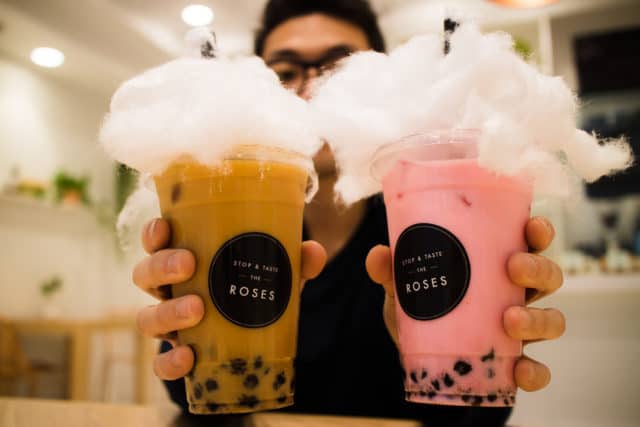 If you're tired of getting the regular bubble tea, try Ruze Cake House!
This cute tea shop in the Arts District puts a local twist to the classic Taiwanese beverage with its signature drink, the Ruze. It is a blend of prickly pear tea, prickly pear puree, rosewater syrup, tapioca and milk, crowned with a big poof of cotton candy. The unique mixture might not be everyone's cup of tea, but is definitely an eye-catching treat!
If that's not enough to pique your interest, check out a few of their wildly inventive macaron flavors: drumstick, acai, roasted strawberry rhubarb crumble. We think the french fry milkshake is possibly the most creative one we've ever tasted.
What to order: carrot cake macaron and oreo cookie monster macaron.
[click_to_tweet tweet="Looking for unique restaurants to try in #Scottsdale? Whatever you're craving, this food guide will help you find the perfect place to eat in Scottsdale. #wanderlust #absolutelyscottsdale" quote="French fry milkshake macaron? Here's where to try wildly creative desserts in Scottsdale!" theme="style3″]
10 | Hash Kitchen
Delicious and fun, Hash Kitchen prepares a brunch spread like no other in town. From classic smoked salmon eggs benny to extravagant banana split brioche french toast, this eclectic restaurant in North Scottsdale has over 60 brunch items, making it the best brunch spot in Scottsdale to indulge yourself.
It's not really brunching without bloody mary. Hash Kitchen takes conventional bloody mary to a whole new level with its Build-Your-Own Bloody Mary Bar.
Rest assured that you will find all sorts of toppings you can ever imagine. Fried ravioli, turmeric pickled cauliflower, mozzarella sticks, pickled eggs – you name it! Just let your creativity run wild!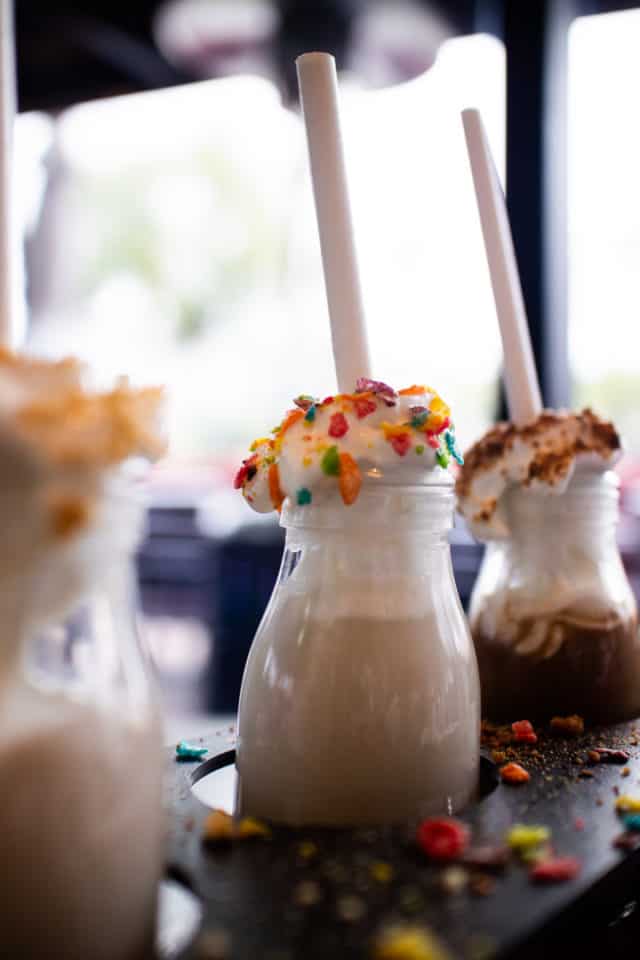 That's not it! They also have a long list of innovative coffee and boozy drinks, like coffee in a cone and cereal shooter, to spice up your morning! Seriously, you need to make a trip to this fun restaurant in Scottsdale.
What to order: banana split brioche french toast, herb fried chicken & waffle, huevos ranchero hash, cereal shooter flight, coffee in a cone hash style.
---
Scottsdale is exploding with dining options. In this post, we have only mapped out a few that caught our attention on our recent trip to Scottsdale. We encourage you to venture out into the streets and discover the city's ever-changing food scene!
Disclaimer: This post is written in partnership with Experience Scottsdale. As always, all opinions on For Two, Please are our own and We only recommend brands that we 100% stand behind.