This site uses affiliate links and we may earn a small commission when you use our links and make a purchase without incurring additional fee yourself. Many thanks for supporting this website. Please see our disclosure page for more details.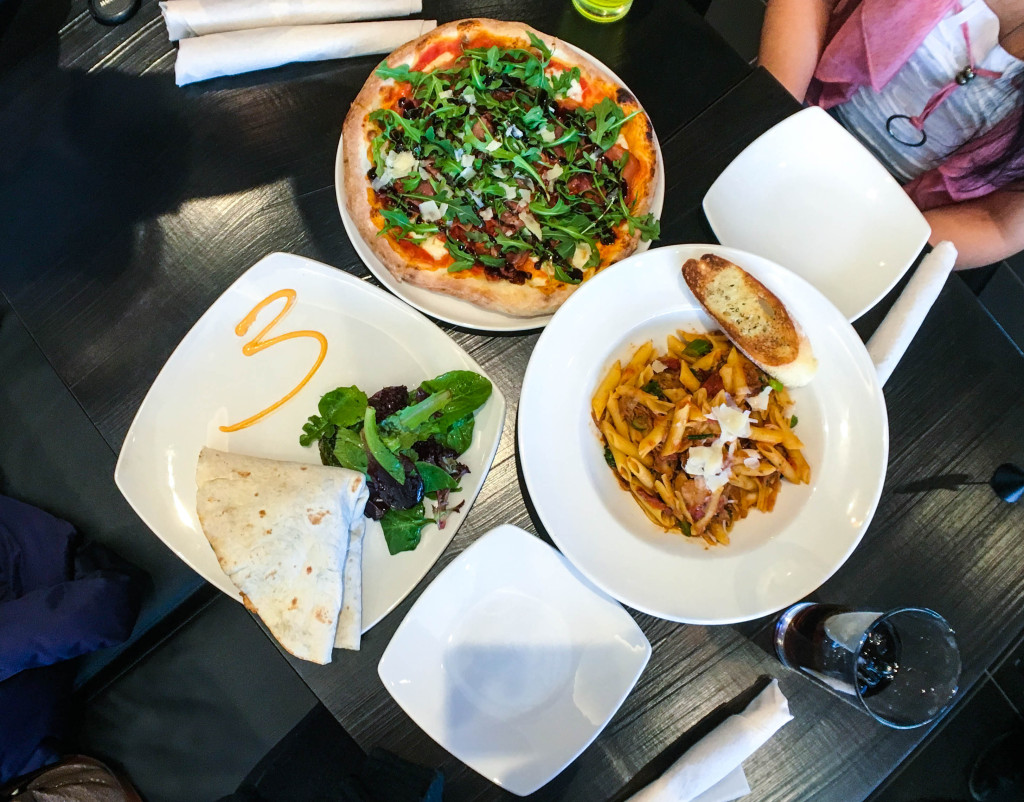 The past weekend I was honoured to have been invited to Via Cibo's media event in anticipation of the grand opening at their NW Calgary location. Along with Cindy and Lisa from Lemon Lime Lisa, we were thrilled to explore this Italian restaurant chain that has just recently expanded into Calgary.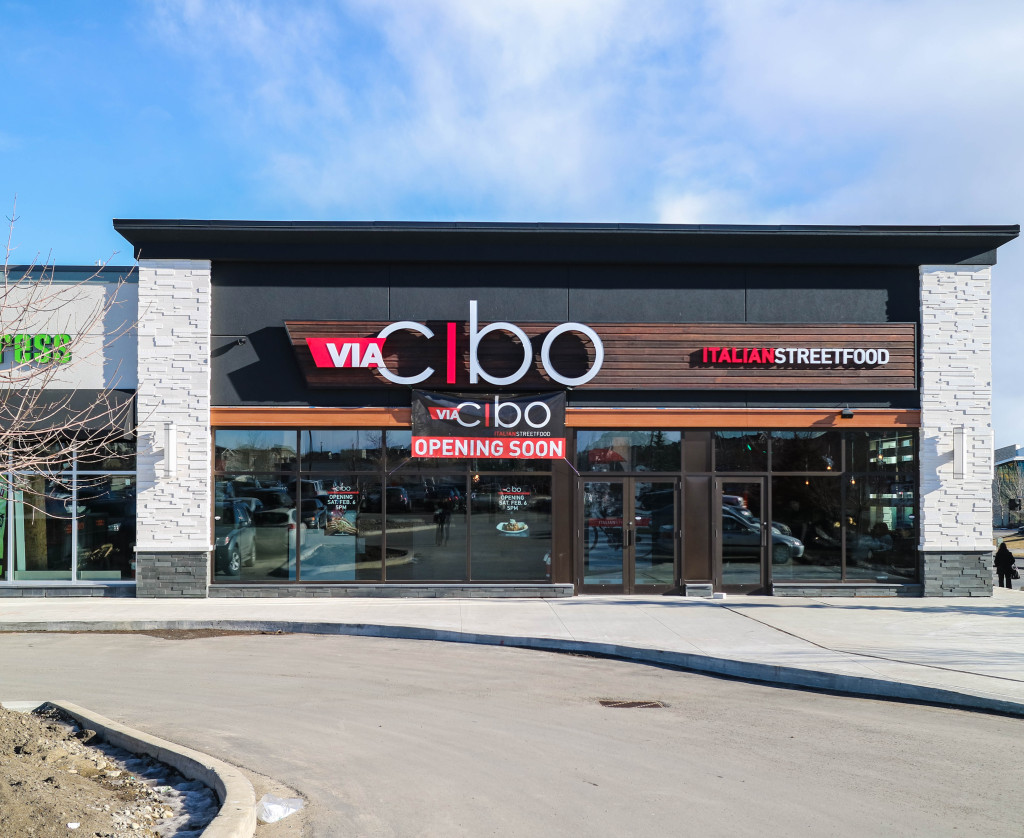 Seeking to invoke the spirit of the Italian street food experience, Via Cibo is devoted to bring great Italian food to the table. Even better – no reservation will ever be required! That's what street food is all about, right? Grabbing an impromptu treat anytime you want.
Taking on a completely different model from any other Italian restaurants you commonly see, Via Cibo offers fast casual service, yet creating everything fresh using local ingredients and slow cooking, hand crafted techniques. Speedy service doesn't need to be equated to low-quality food. That's what we all deserve. I like that!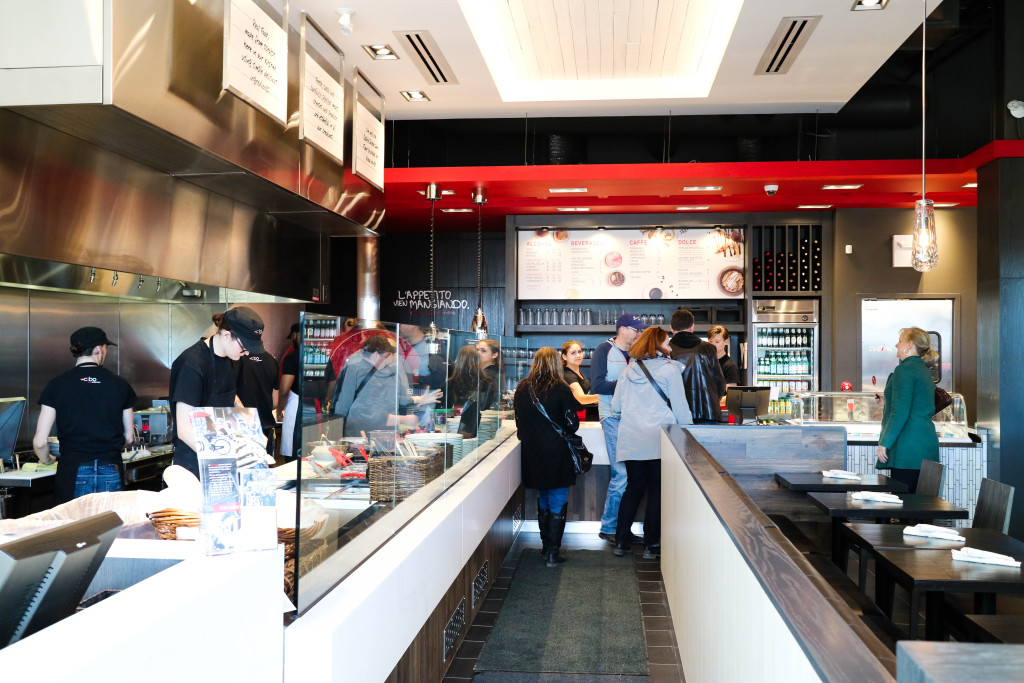 Just like any other fast food restaurants, you order and pay first. The only difference being that food will be delivered to you, if you choose to dine in.
As we followed the path to the dining area, we watched the cooks and smelt the food wafting through the open kitchen. The sight, smell and thought of all the amazing food did very little in helping us fight the hunger.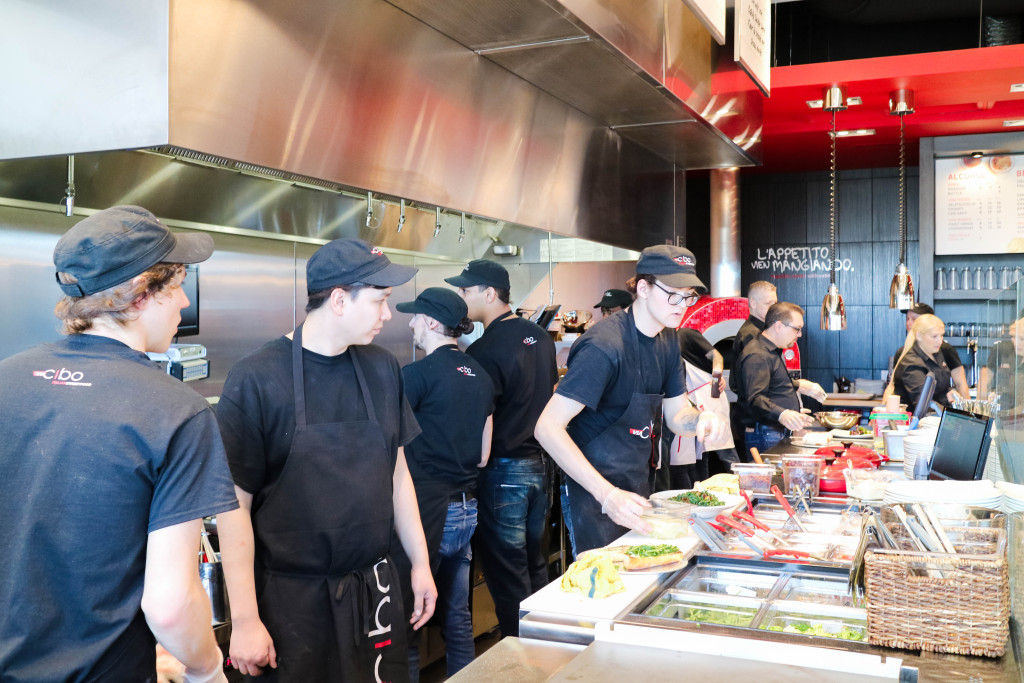 The interiors are moderately spacious with various seating arrangements – from private tables, sofa seats, bar seats to tall communal tables.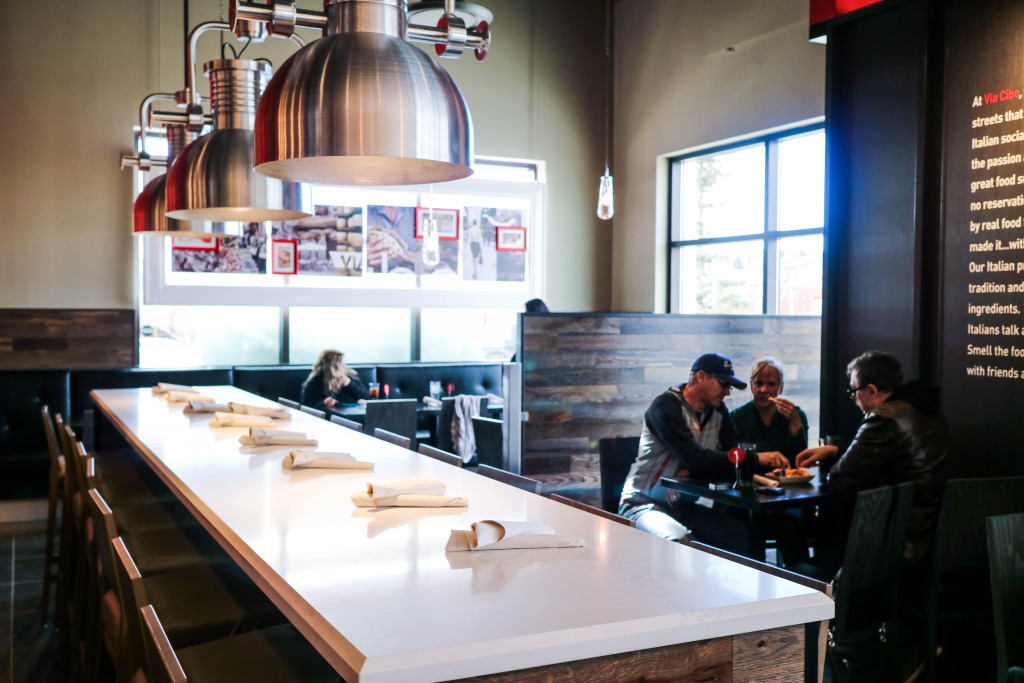 The color combination of black and white with red color accents adds a modern feel to the space.
To bring its patrons a truly authentic Italian experience, Via Cibo even has a coffee kiosk in house. It's not Italian if there's no coffee!
Even cooler – they have a beverage dispenser that functions like a beer tap! What a fancy gadget ?
Alright, let's talk about the food – the 3 Ps (Piadina, Pasta and Pizza)!
Piadina
Piadina is Via Cibo's signature dish. But what exactly is Piadina?
Think of it like the Italian version of Greek pitas

Originating from the Emilia-Romagna region, Piadina is a thin Italian flatbread sandwich made with wheat flour, fats (extra virgin olive oil or lard), salt, water and/or milk. The dough is cooked on a terracotta stone, flat pans or electric griddles. It is then filled with salted and savoury ingredients.

Source: Saveur.com
Stuffed with grilled chicken, caramelized onions, sundried tomatoes, baby spinach, goat cheese, and balsamic glaze, pollo balsamico piadina ($14) was so huge that I could barely hold with one hand. No matter how you end up consuming this monster, the result was undeniably delicious! The texture of the dough was simultaneously soft and chewy. The sweet, dark-brown onions enhanced the taste of all other ingredients. It even made goat cheese, which I despised so much, much more delicious! Absolutely MAGICAL!
Pizza
On the contrary, we found the prosciutto e arugula pizza ($15) not as impressive. It was way toooo strong in all aspects – too salty with the prosciutto, too sour with the slow-roasted tomatoes, too much of that balsamic glaze. Moreover, the crust was a little too soggy. Maybe the dough was too thin, or maybe there was too much moisture – whatever the reason was, it needs serious improvement.
Pasta
The pasta al ragu di ossobuco ($15) was our utmost favorite. The perfectly al dente penne, coupled with the fork-tender braised veal ragu, crunchy broccolini, slow-roasted tomatoes, and shaved grana padano cheese, was wonderfully yummy! I couldn't stop eating once I started ?
Gelato
Before you head out, don't forget to get a scoop of gelato! Via Cibo partners with Fiasco Gelato to bring a wide variety of flavours of handcrafted gelatos to please your palate ?
That basically summed up our adventure at Via Cibo. It is a new addition to the Calgary dining scene with a full of pleasant surprises. I'm ready to go back again with Kev to be amazed by their weekend brunch dishes. What are you waiting for?
Disclaimer: I was formally invited by Via Cibo for the media event held at their NW location. The meal was paid for by Via Cibo. All opinions are my own and I tried my best to highlight the goods and bads. All photos are my own.